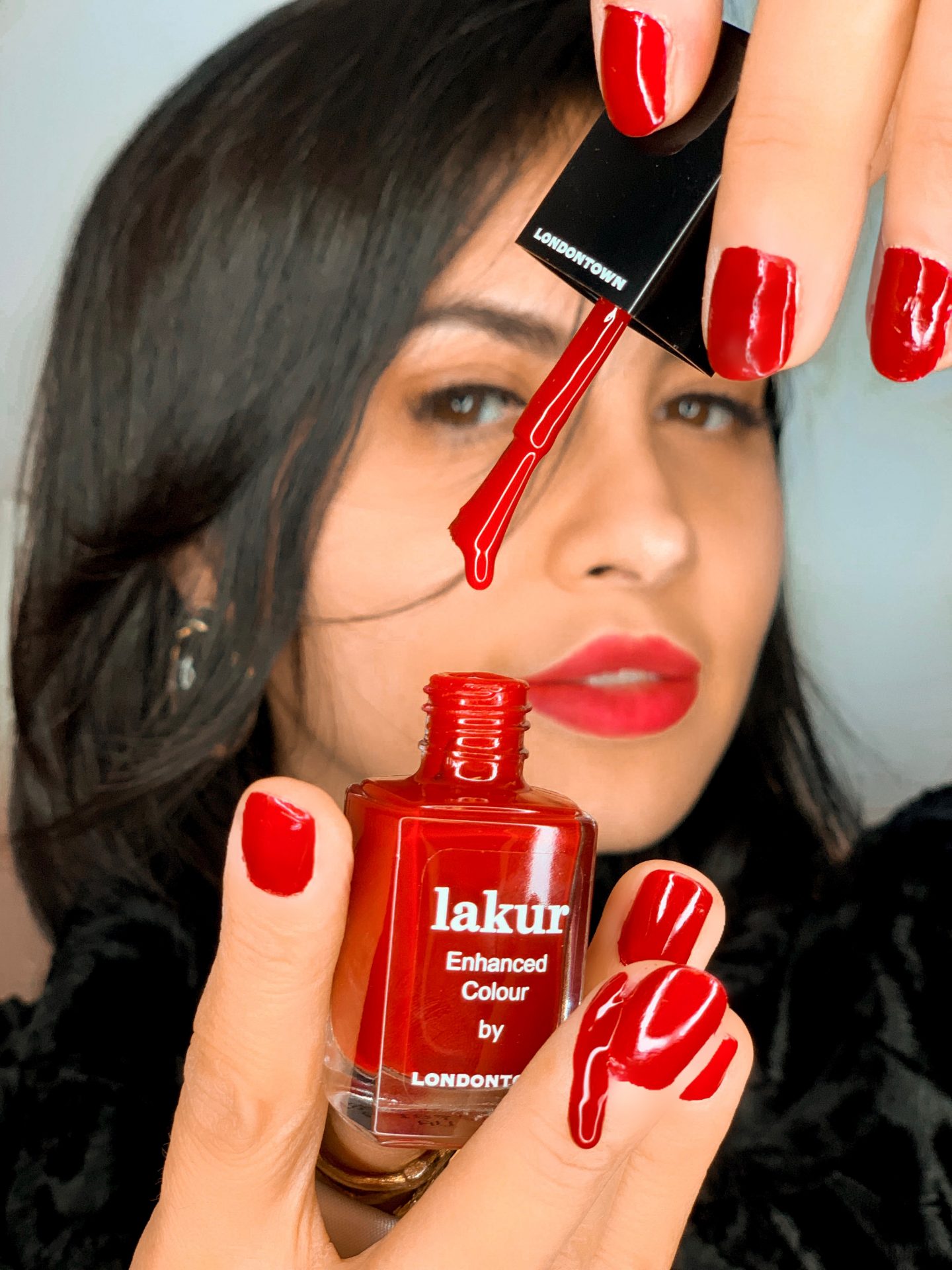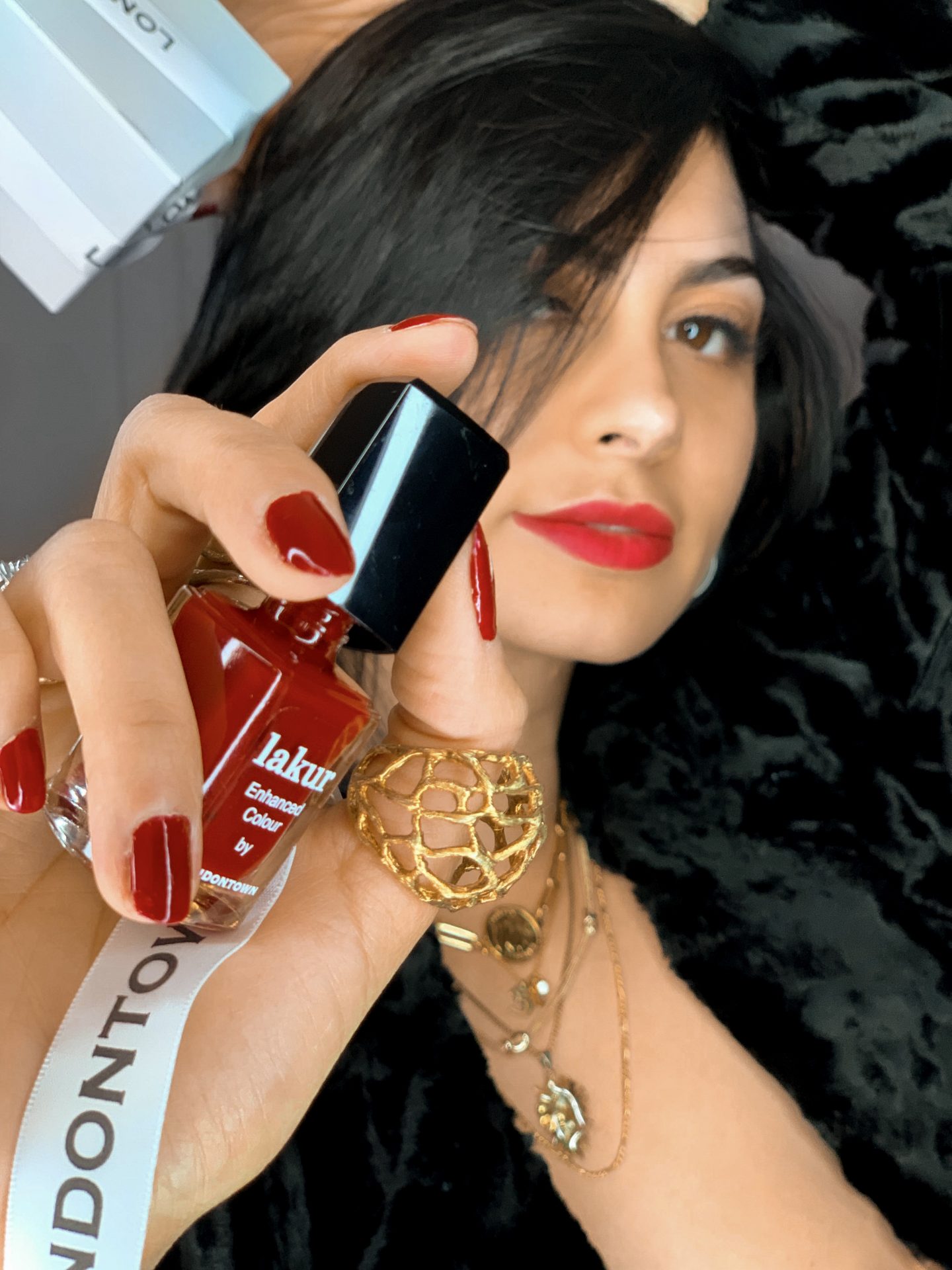 I have often been asked why non toxic nail polish is important, even for  girls who don't always have their nails done. I mean, I totally get how inconvenient it is to have to think about one more non toxic thing when buying beauty products – and how HARD it is to find good quality, non toxic polish that looks good and doesn't chip fast. Sometimes it is easier to go for a fast, lux looking fix and forget about it.
Honestly the reason why non toxic nail polish is not an immediate concern. It's use is going to bring mostly long-term consequences. For example the exposure to nail polish chemical fumes for prolonged periods of time include interference with reproductive hormones (which can lead to infertility and/or miscarriages), kidney and liver damage, and on a more immediate level, eye and throat irritation, dizziness, migraines, and dry, cracked skin, according to  beauty expert Sable Yong. And even if those are extreme results, and you don't always wear nail polish, the matter of fact is that the damage these strong products give you, in conjunction with the many other beauty products you do use on a daily basis, adds up.
I mean, it is not cheap for beauty companies to "switch to clean". They are doing it not as a marketing stunt but as a response to strong pressure from health organizations. And Most brands get as far as being "3-free" or "5-Free" which means they eliminate the 3, or 5, most harmful chemicals in nail polish. They don't go further because their folumaes loose quality without these ingredients. Unfortunately that isn't enough. 
In comes brands like LondonTown. One of the very few 9-free brands I know that lasts for more than a week. And trust me – I have tried MANY. Ever since I became pregnant over a year ago, I decided to make the switch to everything clean (or as clean as possible without affecting style) and babes, when it comes to nails, I found "the one". 
This is why I want to give you $100usd worth for free of these beautiful polishes. Consider this not a beauty gift, but a little nudge to cleaner, stylish living.  
To get the prize all you have to do is head over to the Londontown instagram, follow them, and then to my INSTAGRAM and follow me, and leave a comment on my Latest London Town photo. Thats it. The winner will be selected at random and announced on my Gram. 
And for my super smart beauty geeks that have asked what the 9-Free ingredients are (and should NEVER be in y our nail polish) here it is:
Formaldehyde (also used to embalm dead bodies. carcinogen.)
Formaldehyde Resin (usually makes polish harder. carcinogen)
TPHP (flame retardant. Also a potential endocrine disruptor ("it could make you fat!")
Acetone (where do I start? read this)
Ethyl Tosylamide (Plasticizer. increases your antibiotic resistance, which means meds won't have the same effect on you when you get sick.)
Xylene (avoids polish getting gloppy. Strong carcinogen.)
DBP (linked to reproductive issues. This makes your polish chip free).
Toulene (Basically Petrol/tar – linked to anemia, liver, and kidney damage, decreased blood cell count, and it can affect a developing fetus. Used for smoothness in polish. )
Camphor (neurotoxin, which can cause seizures if ingested (biting your nails?) and liver damage when absorbed into the skin.)