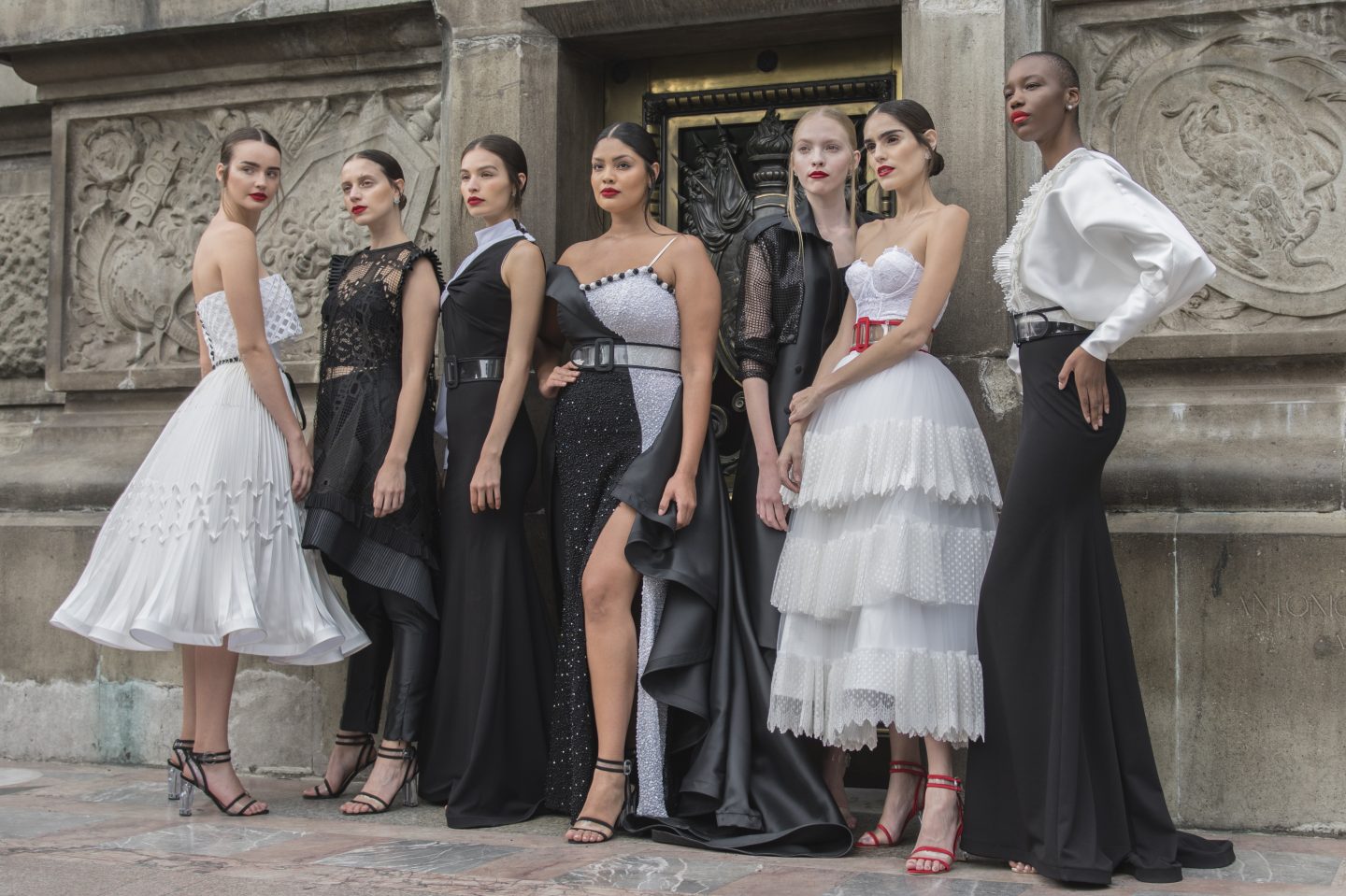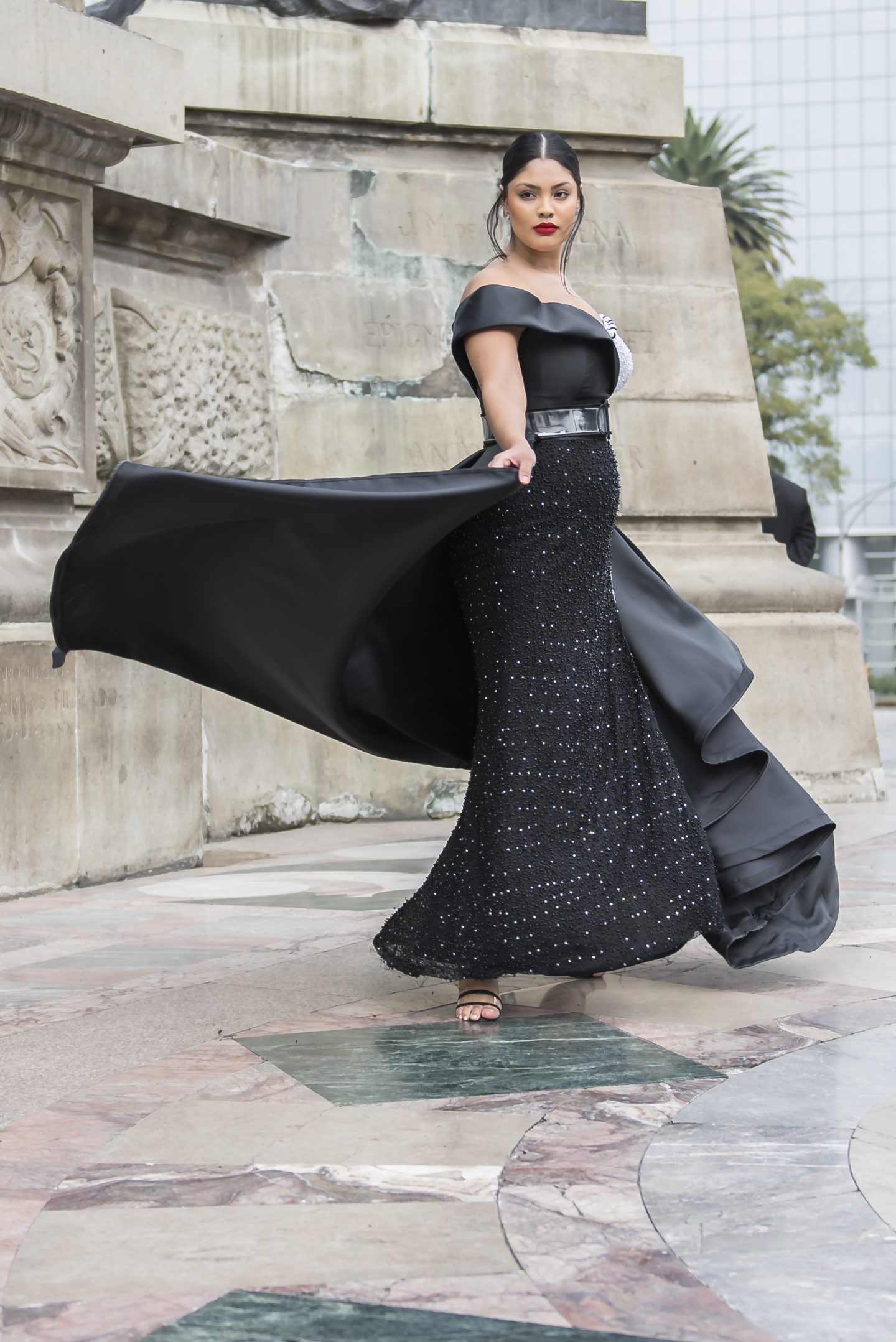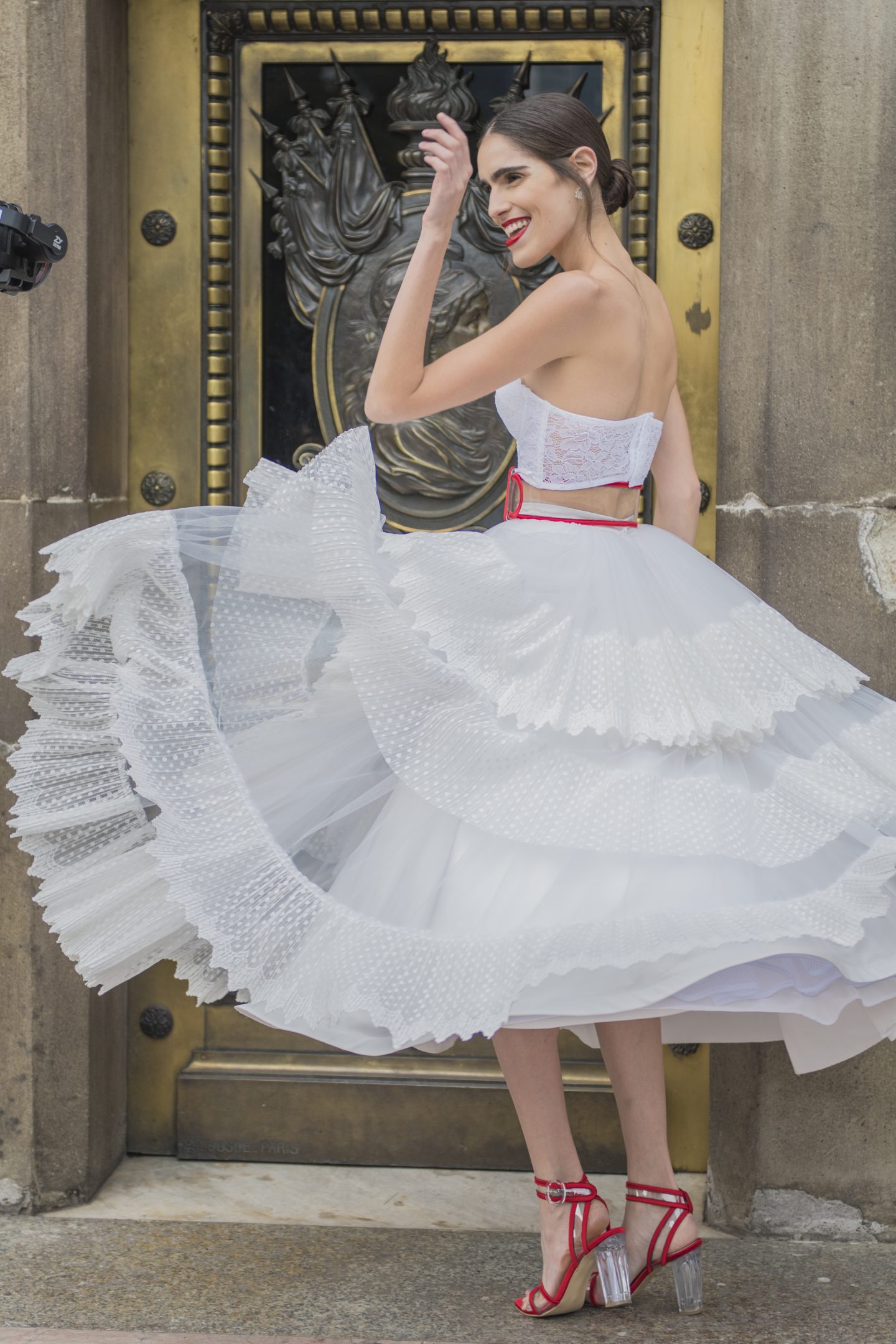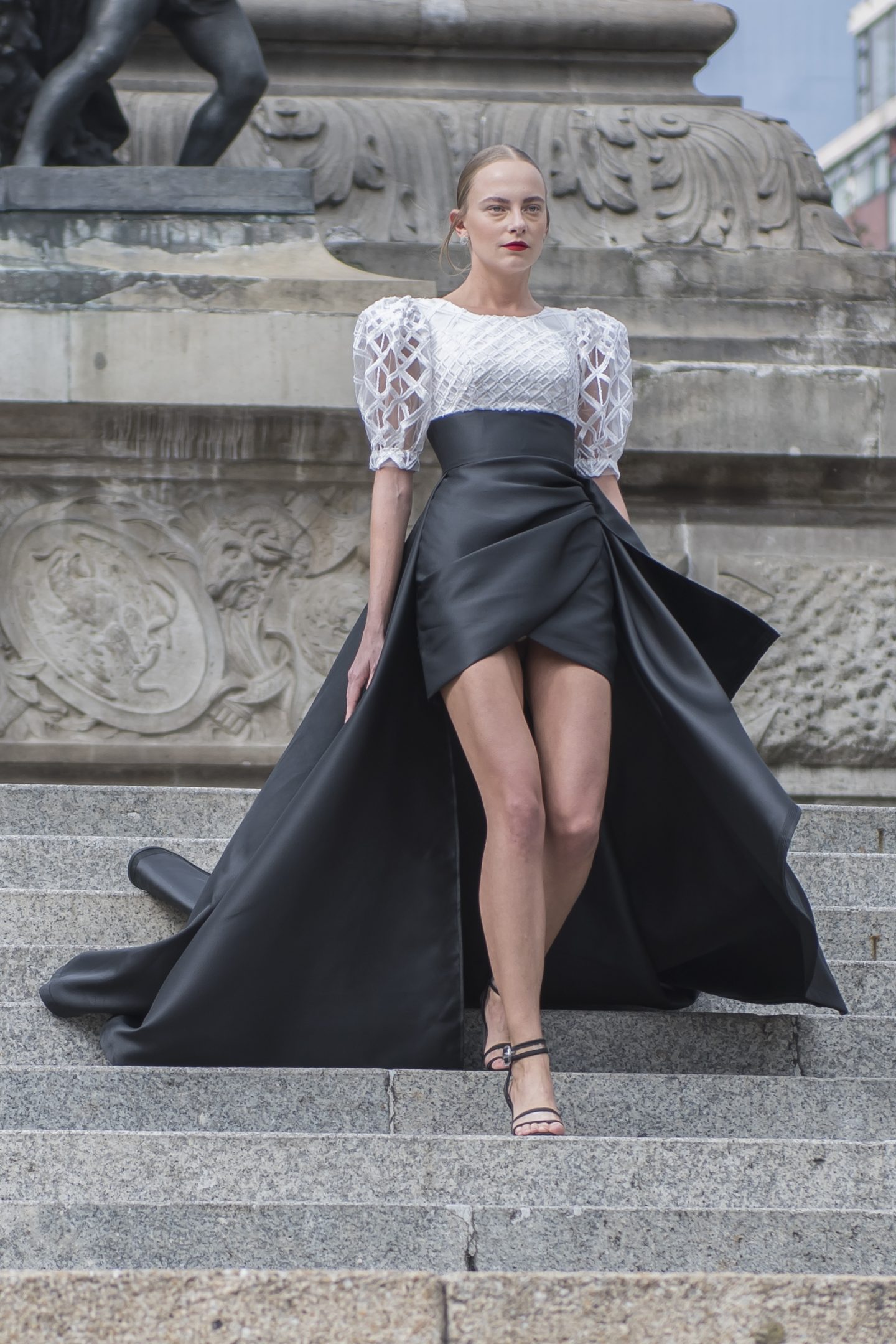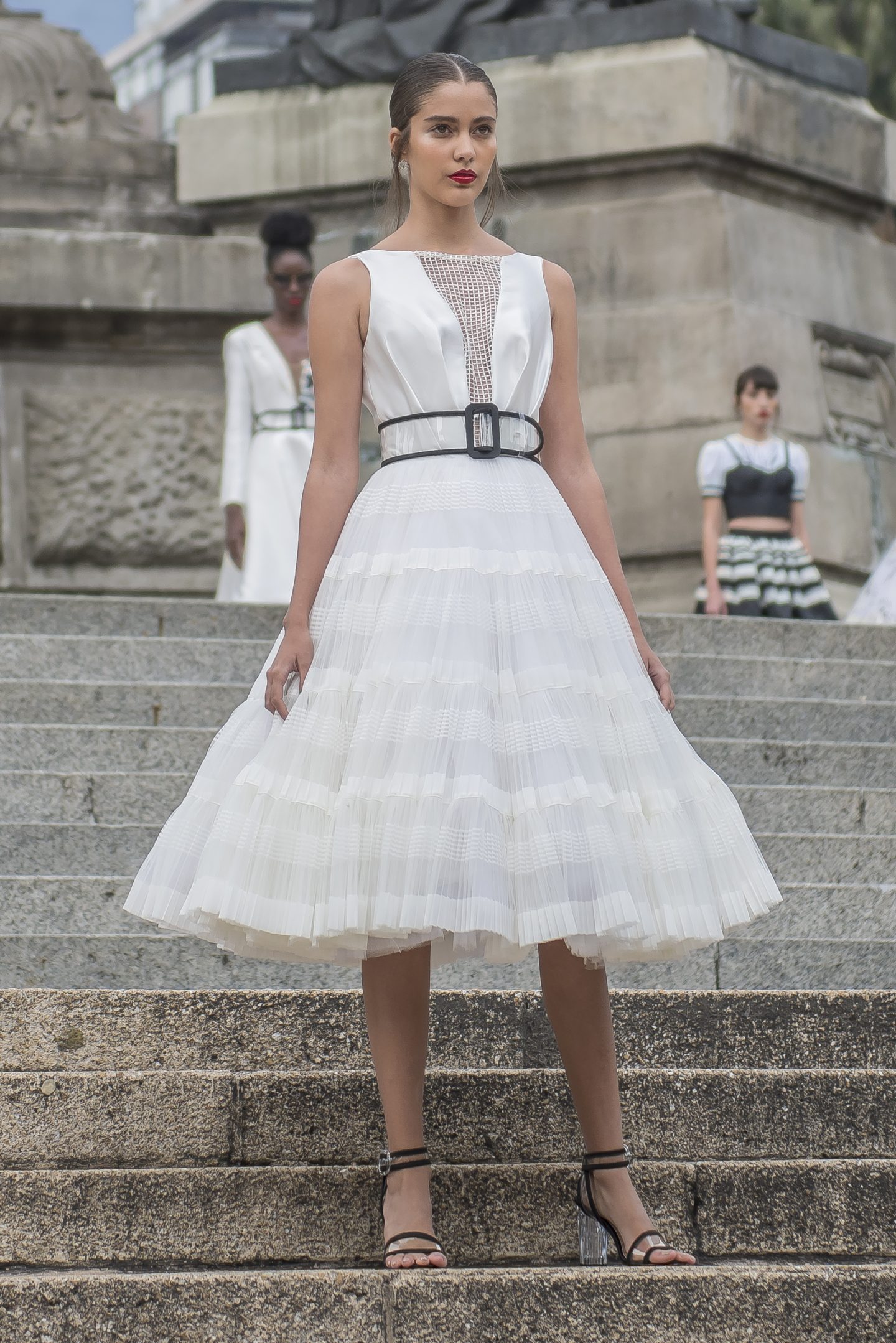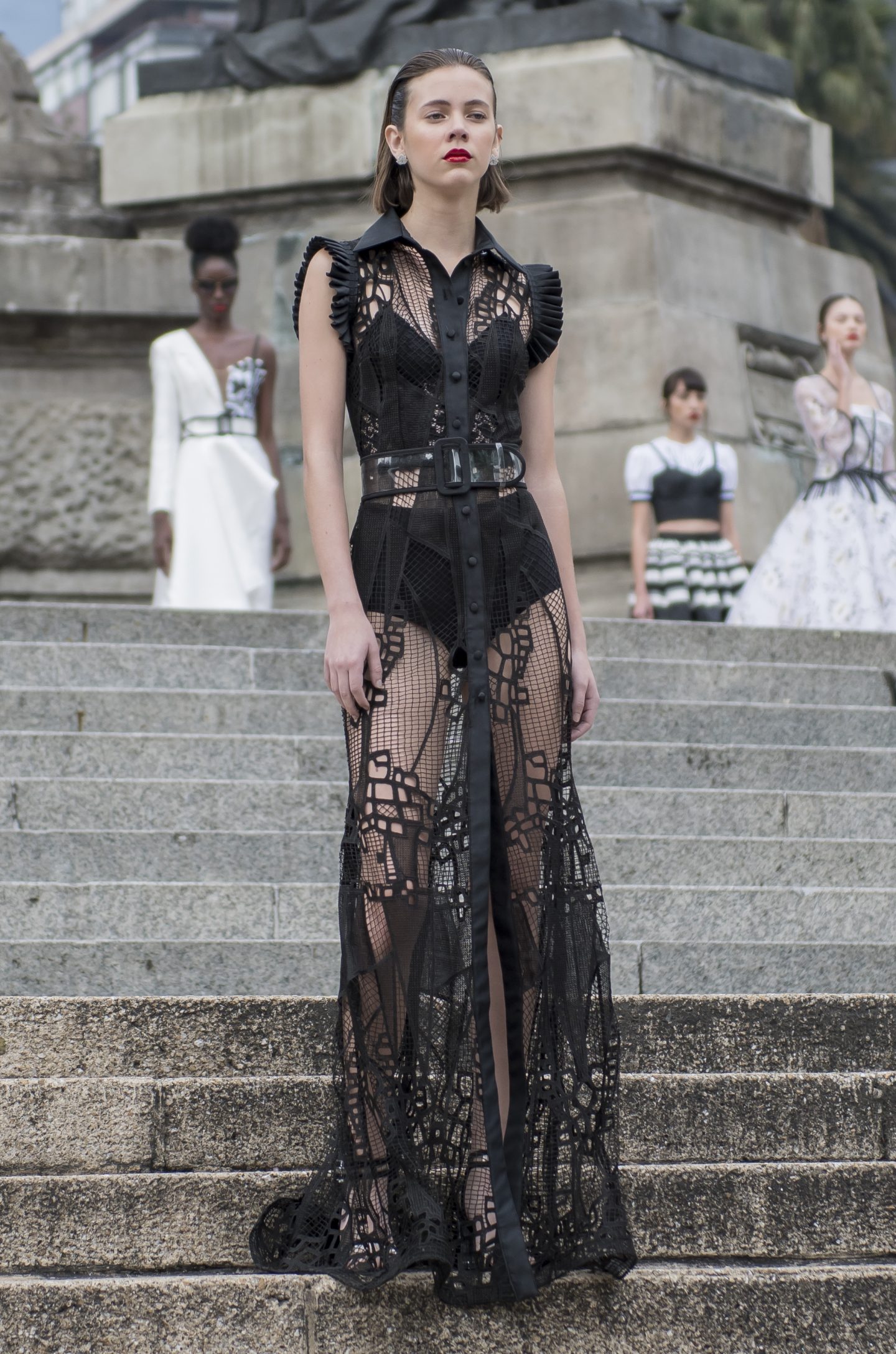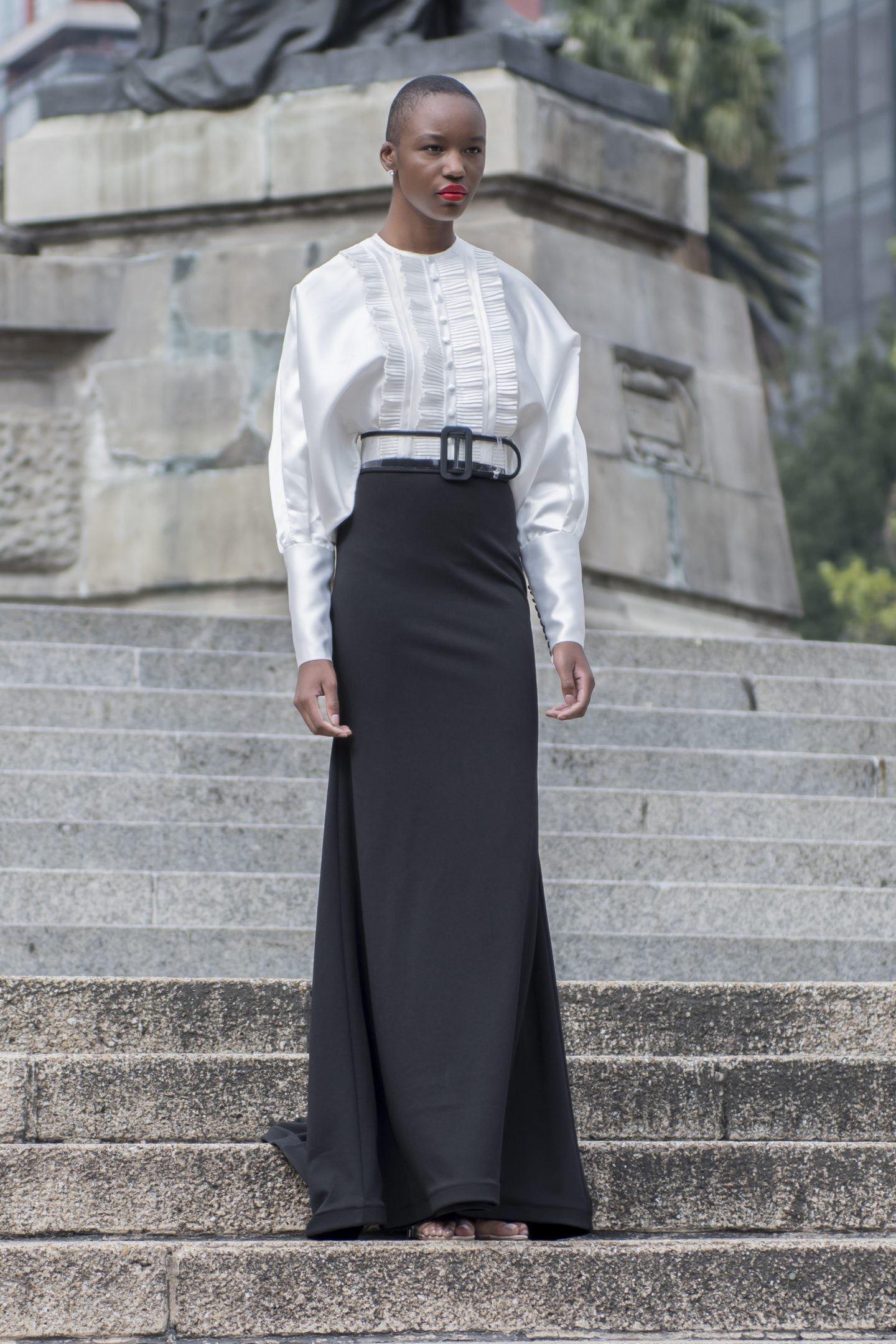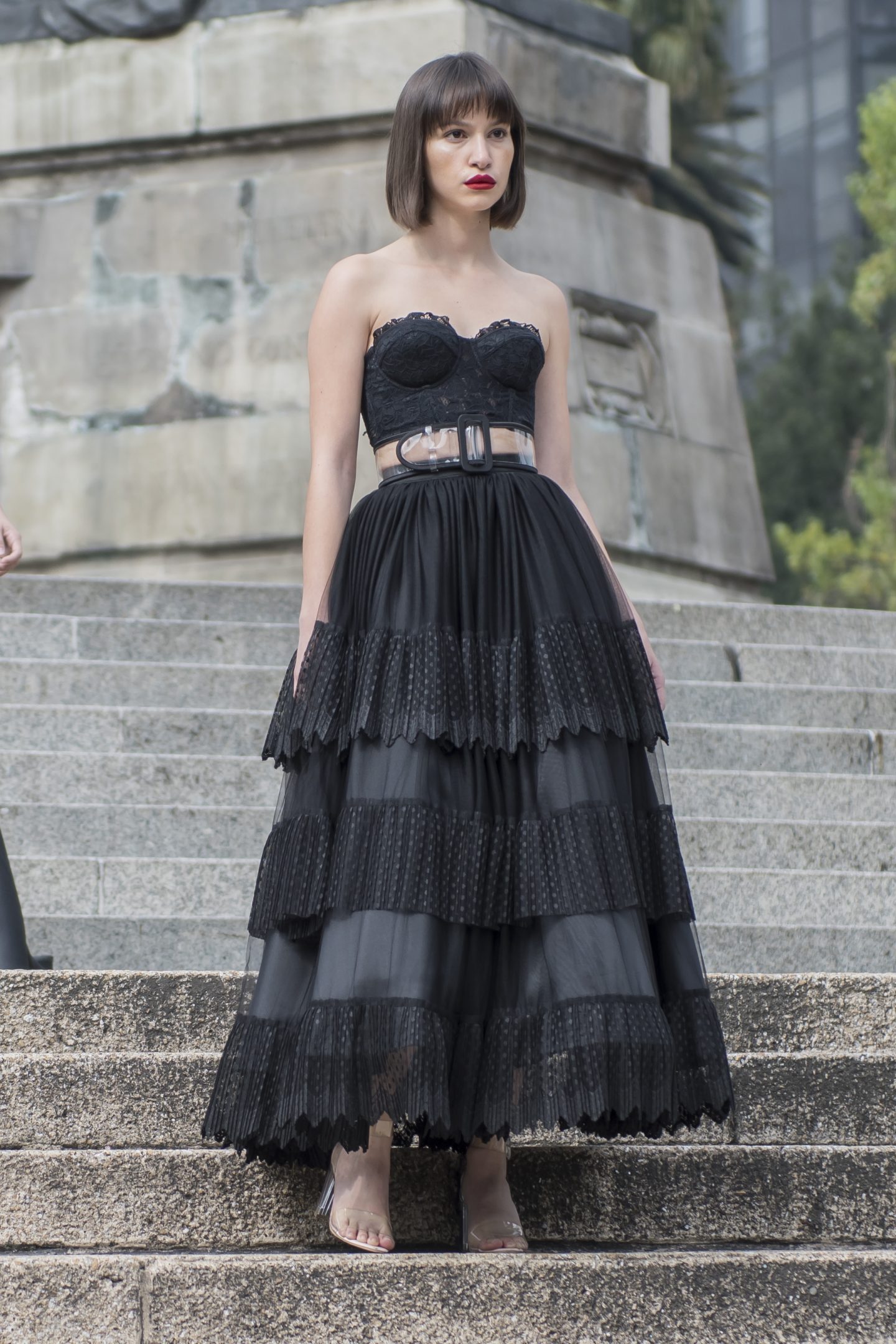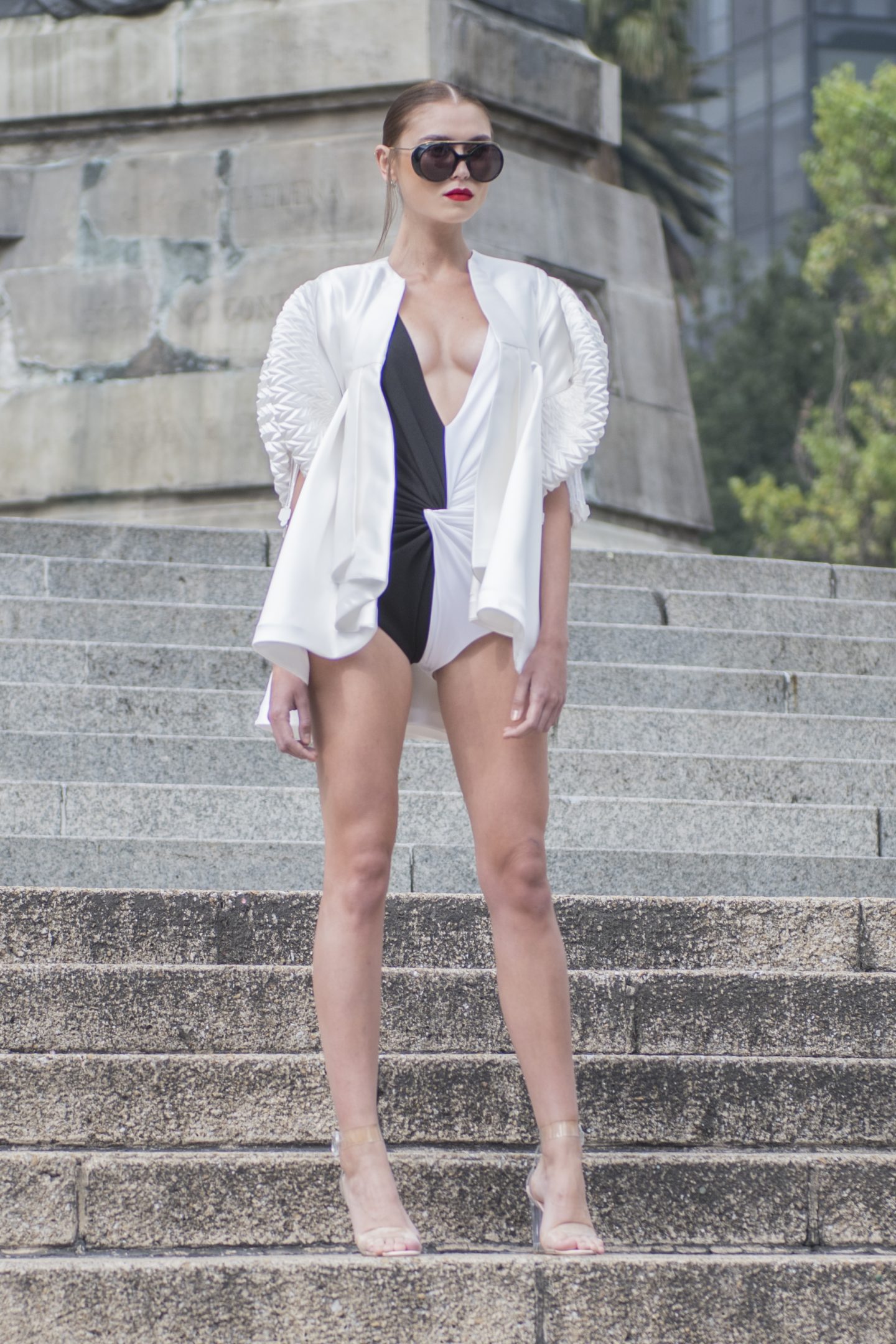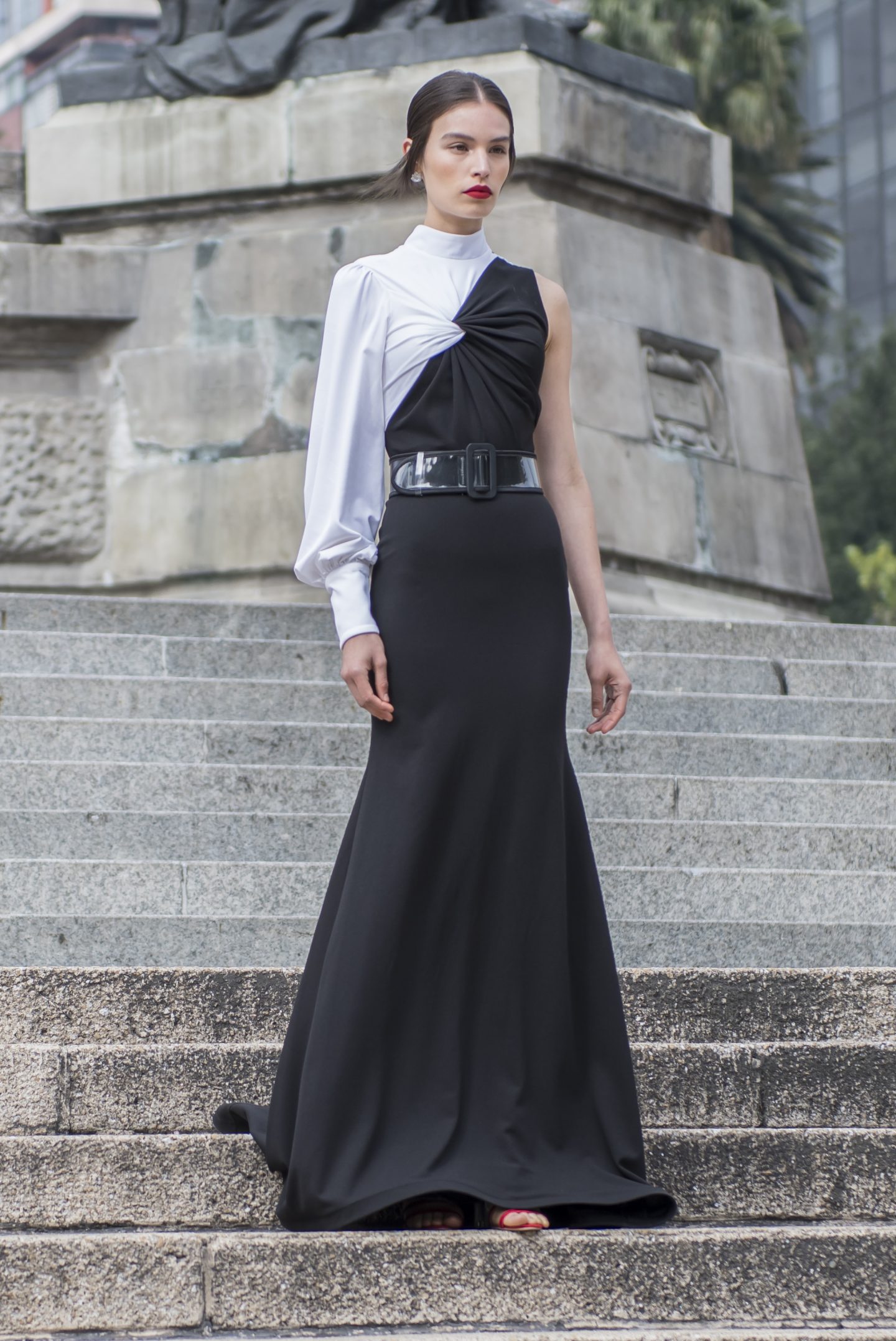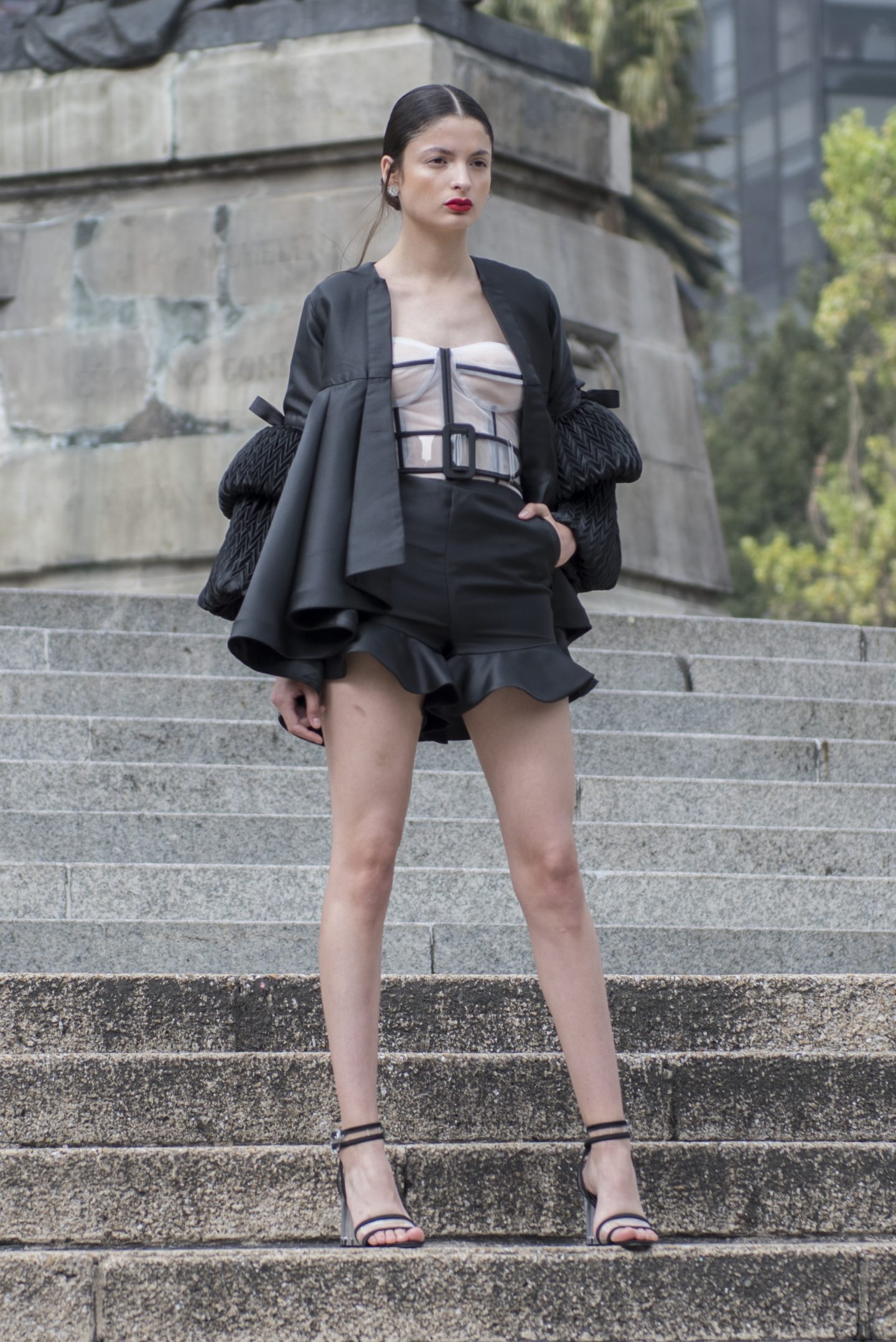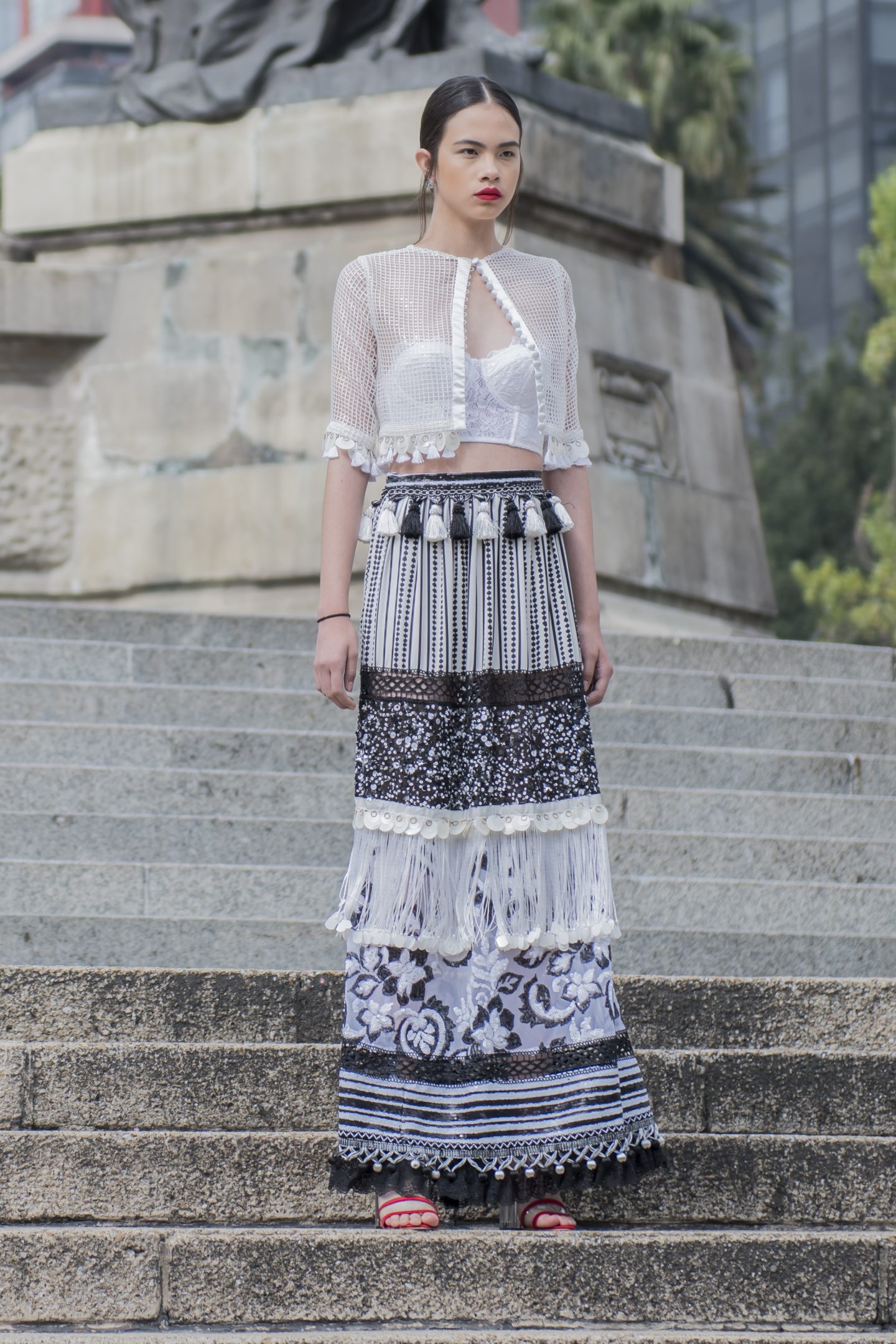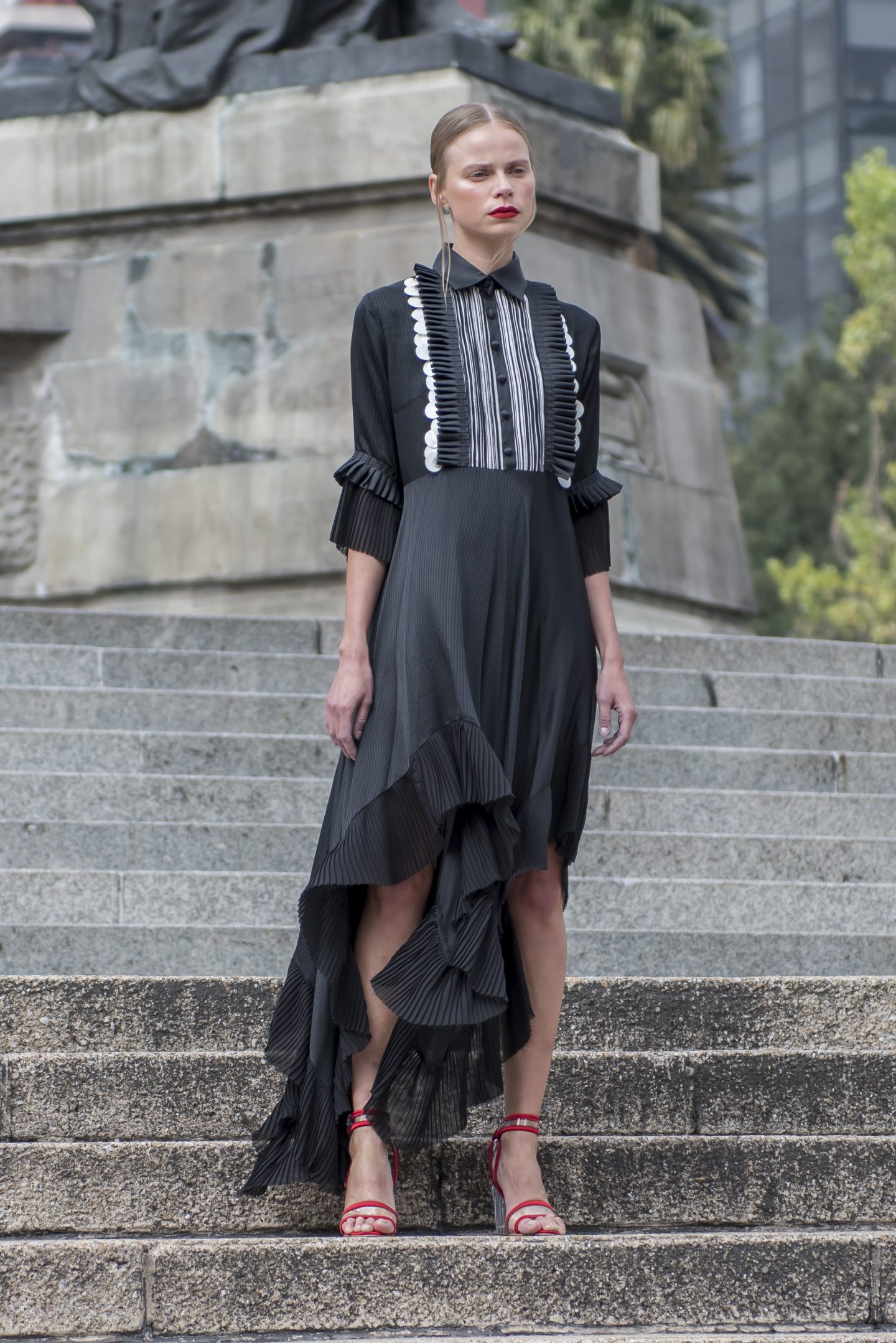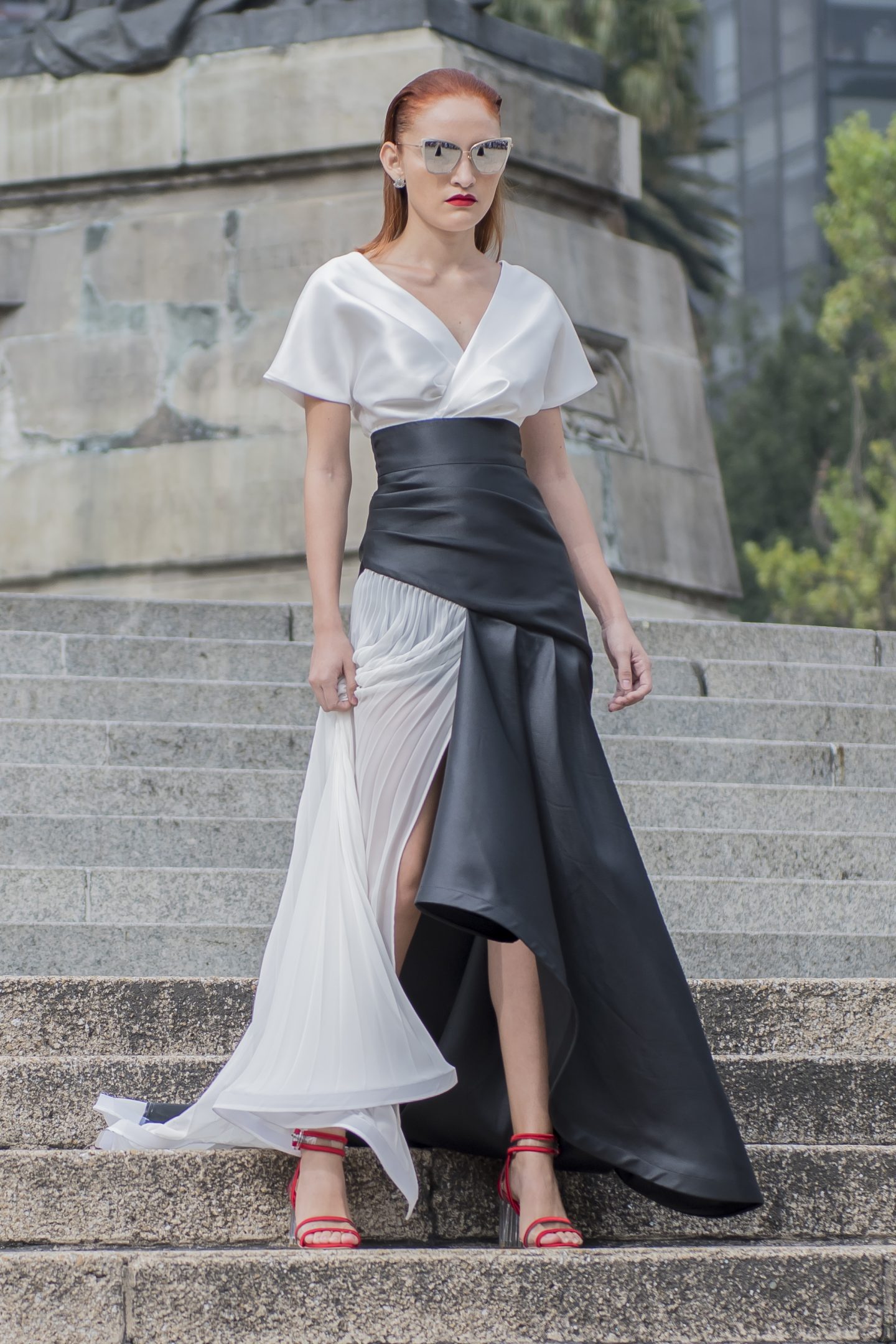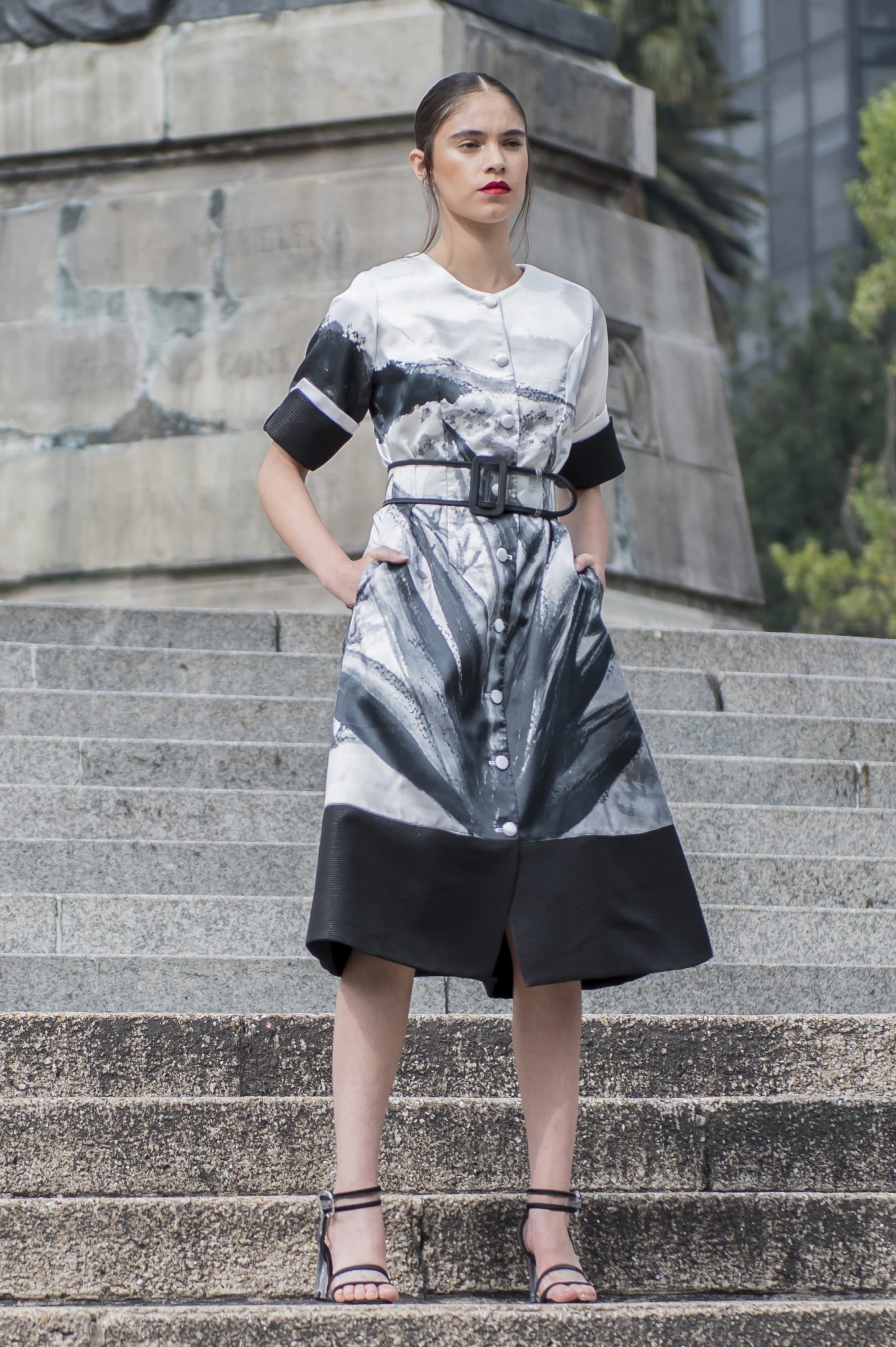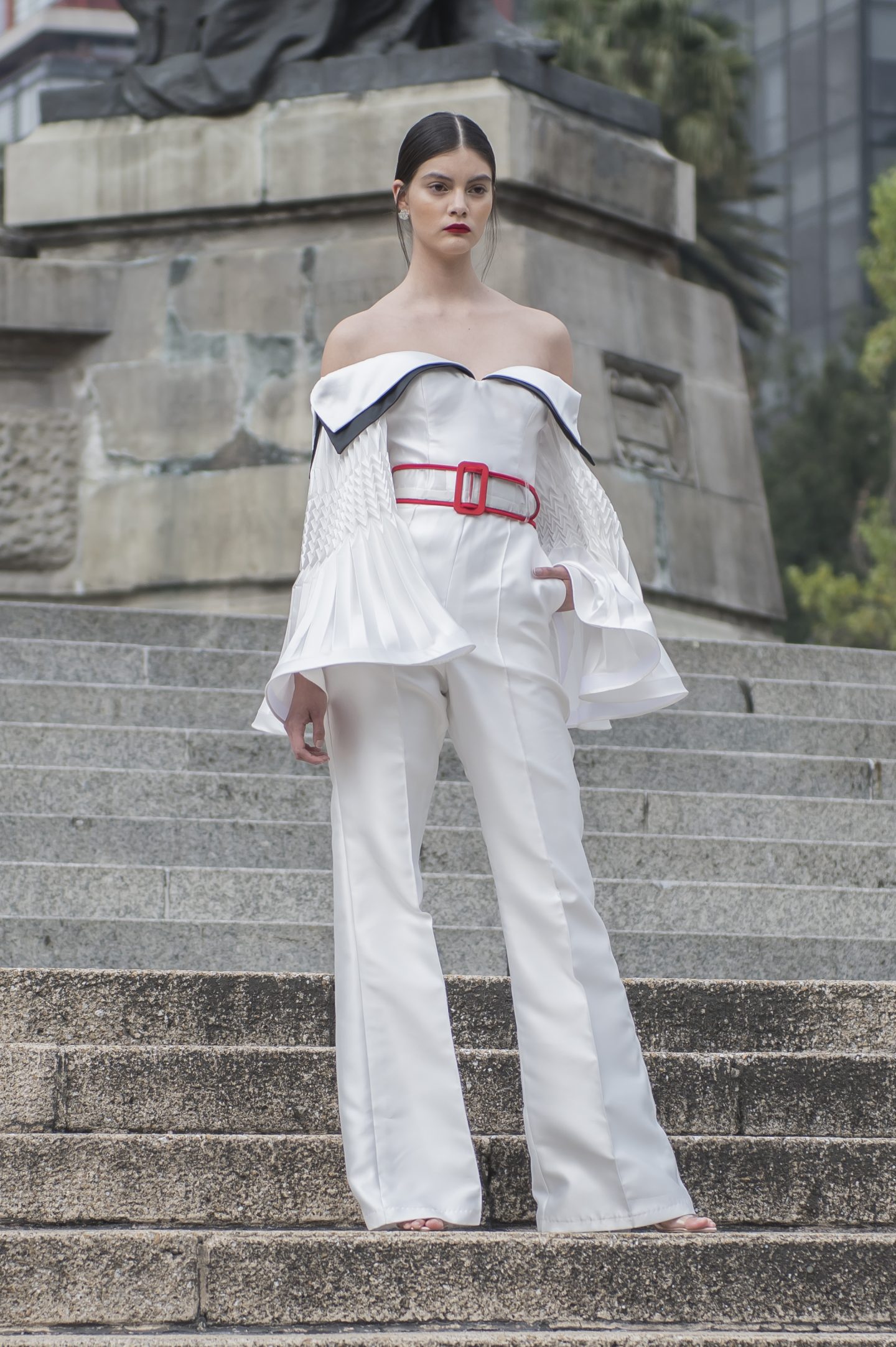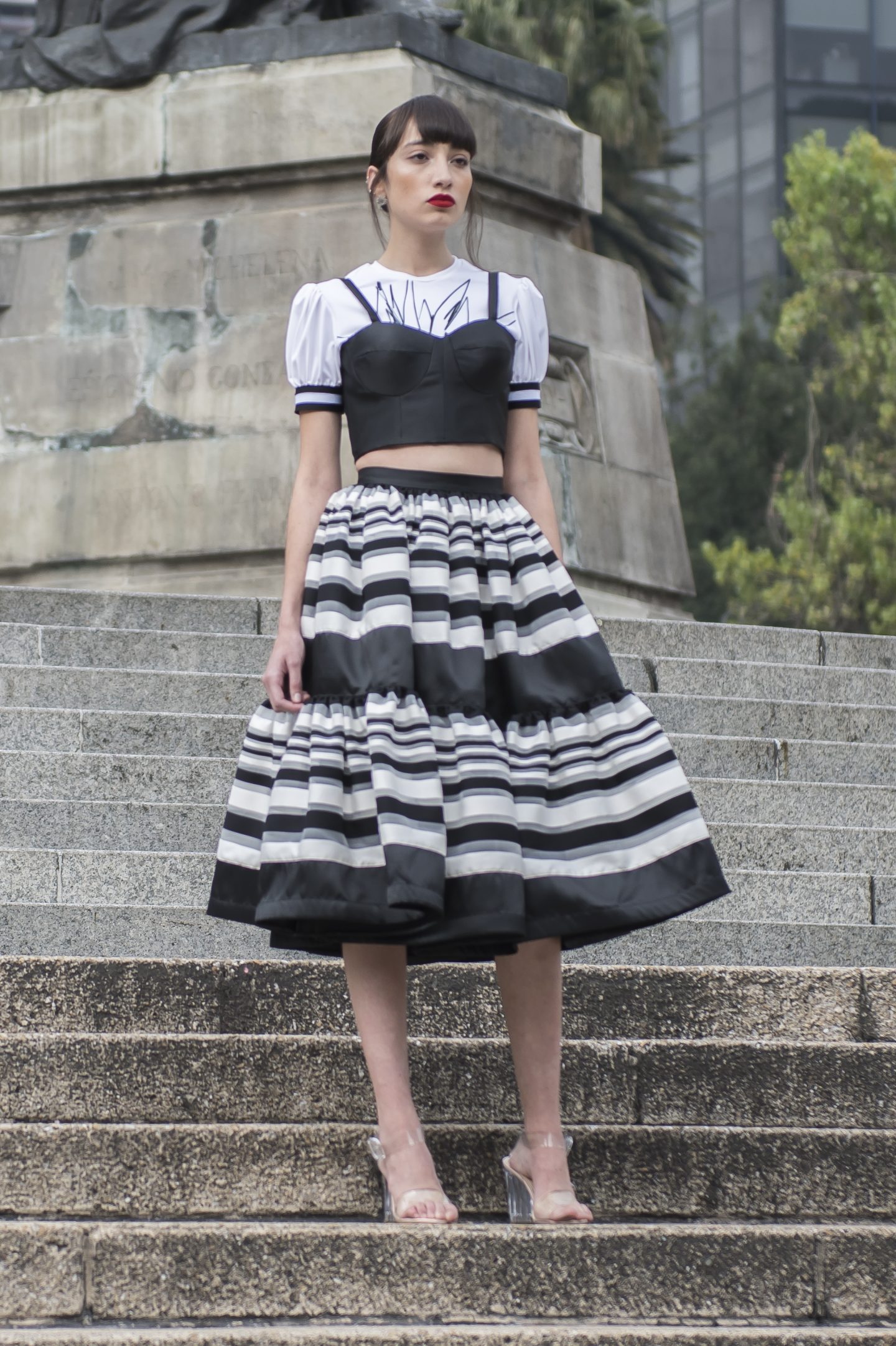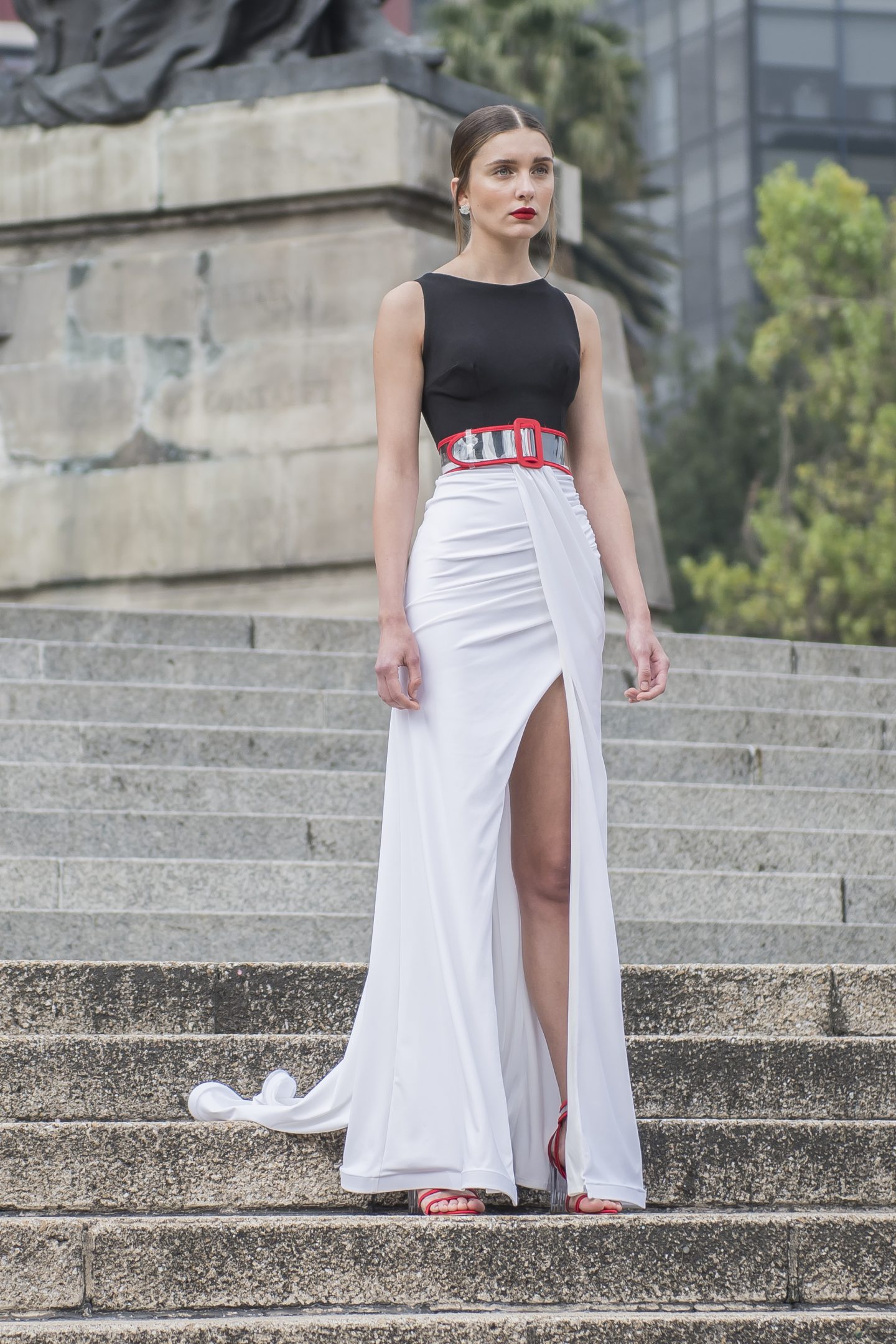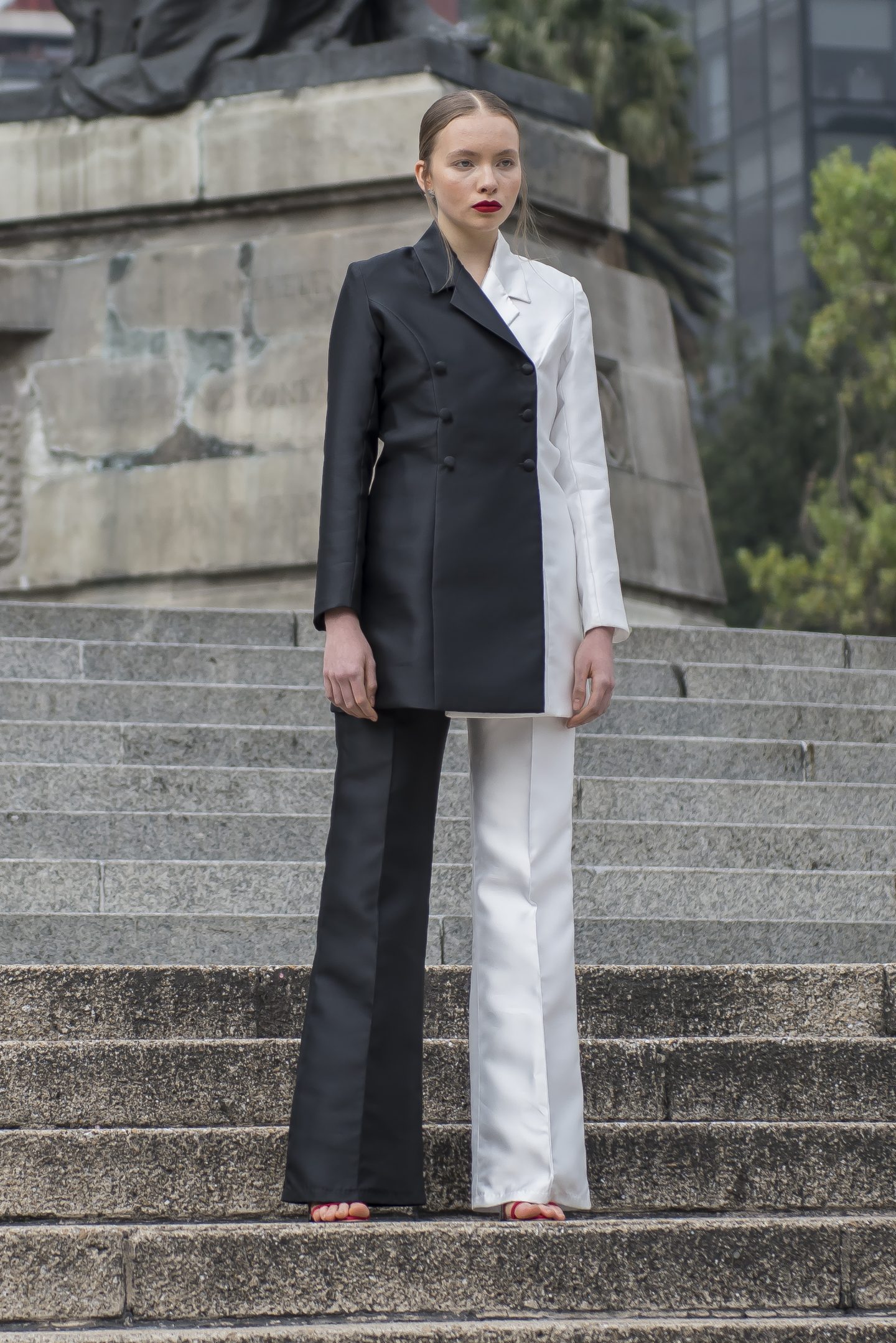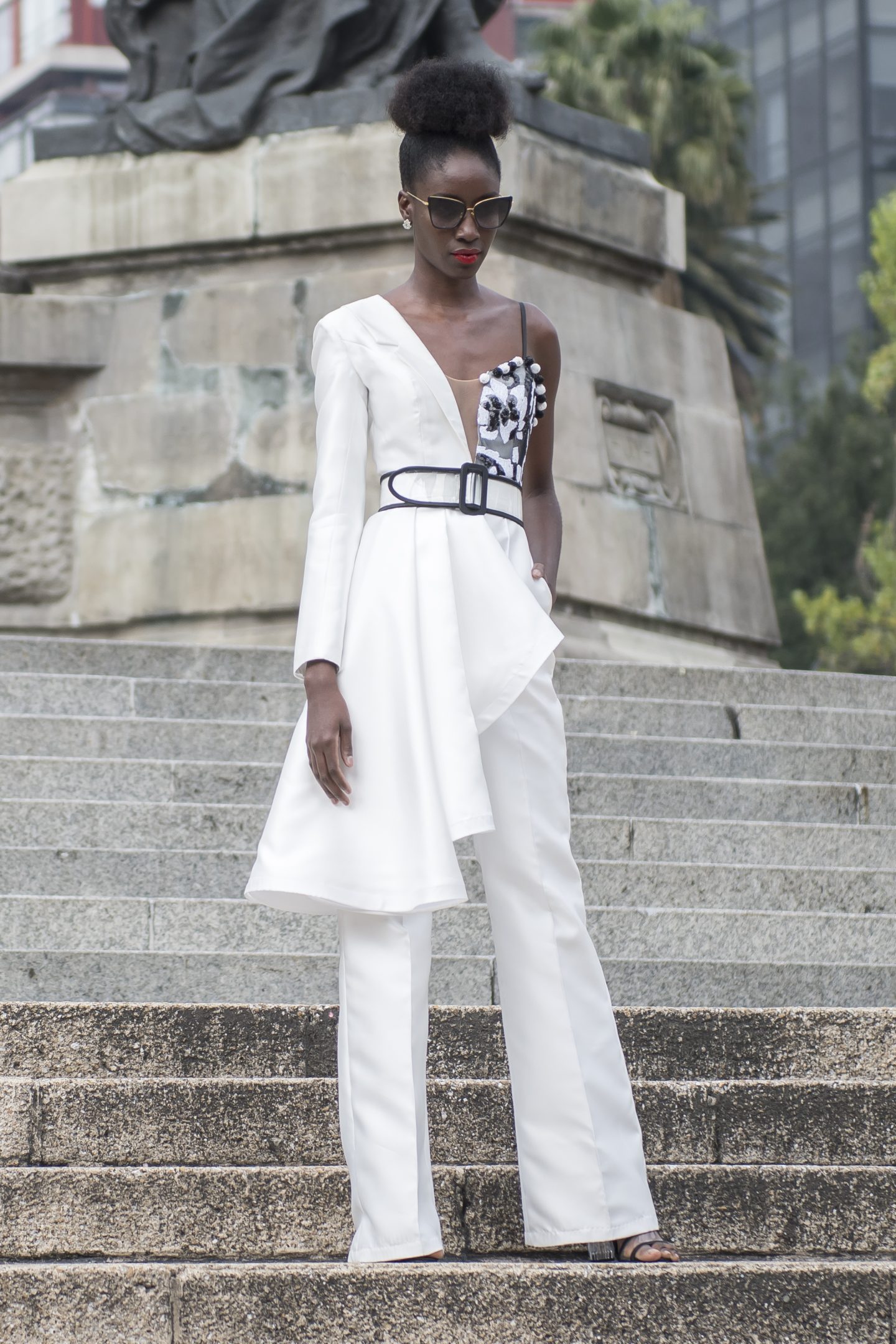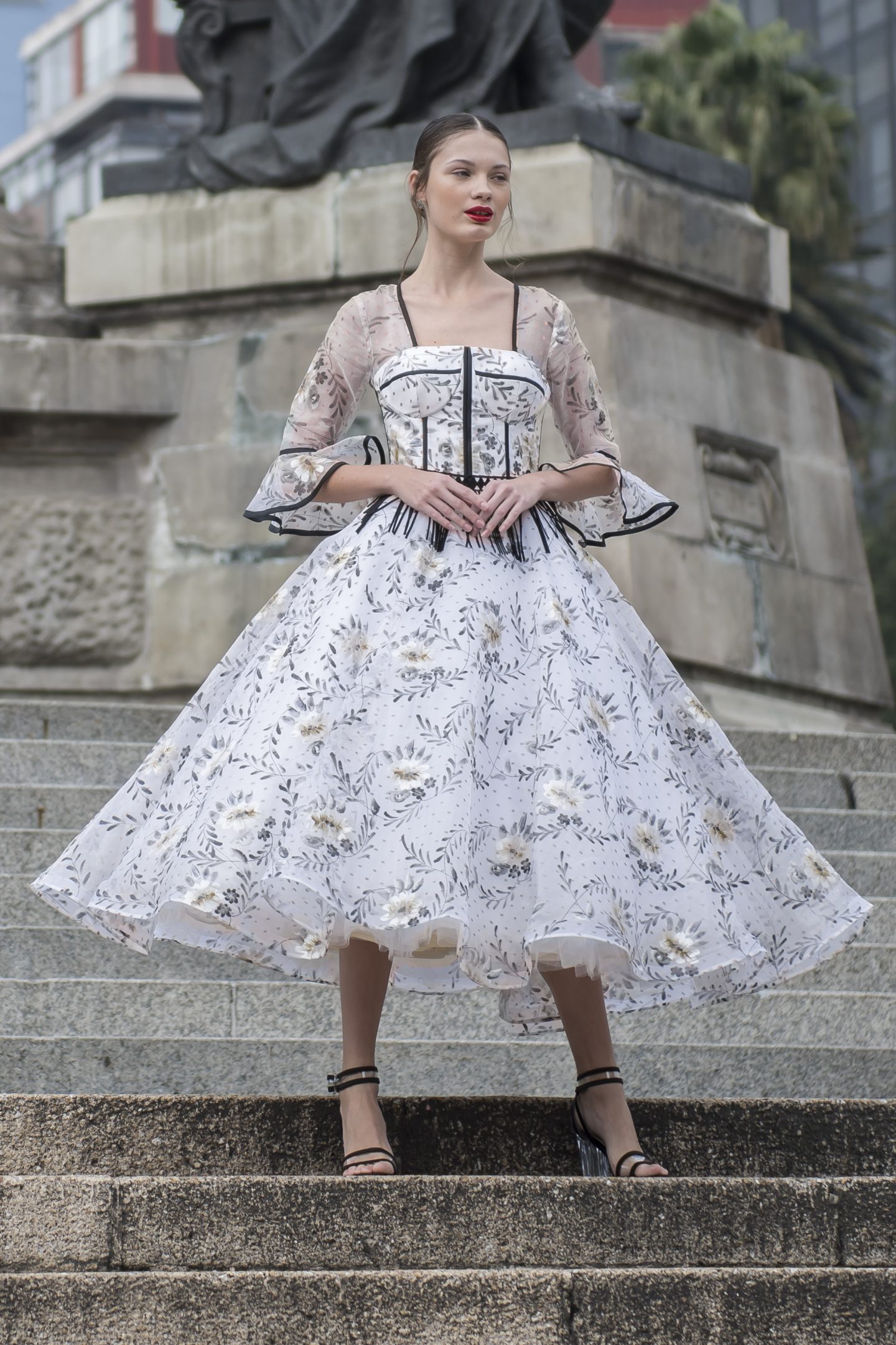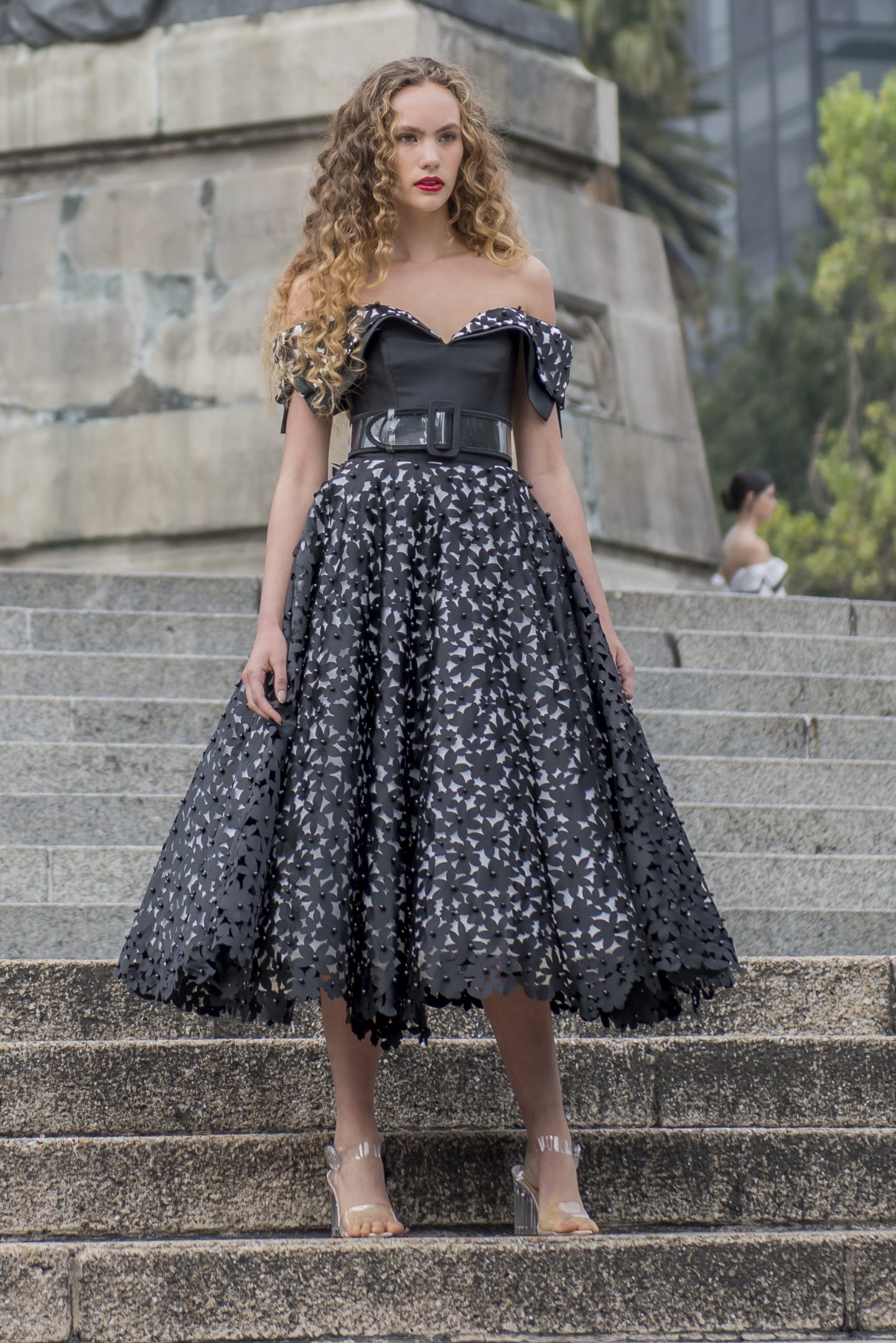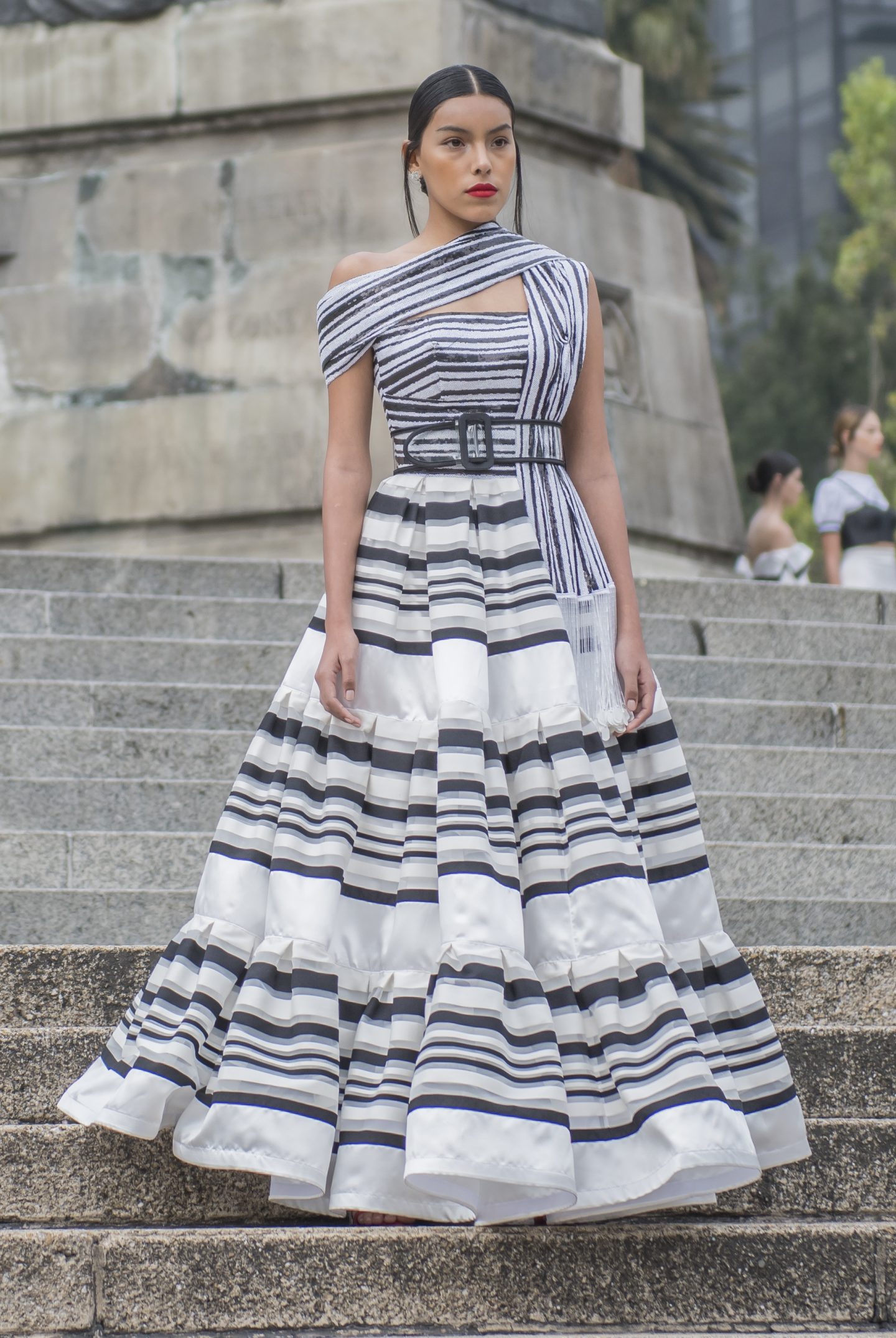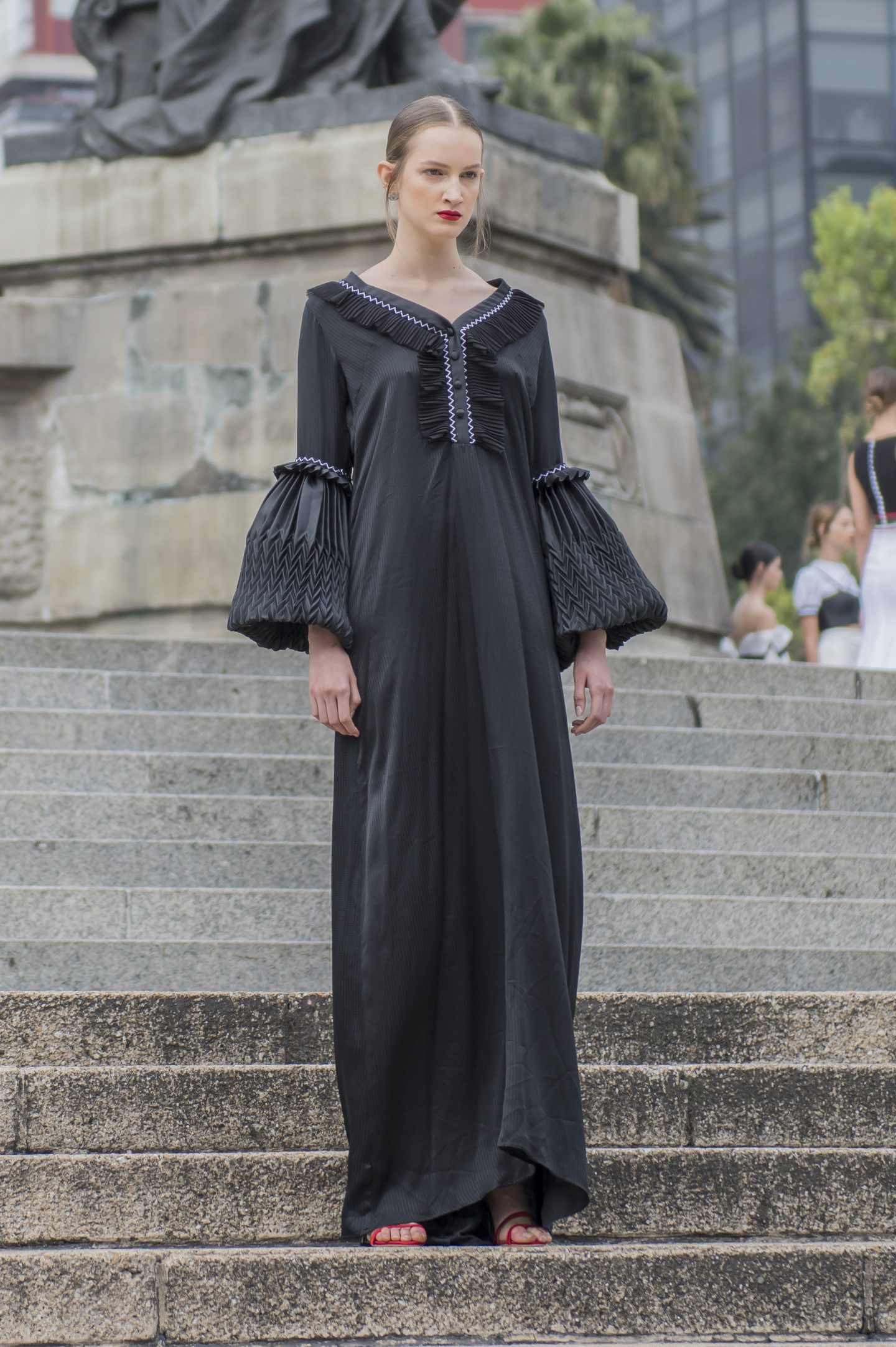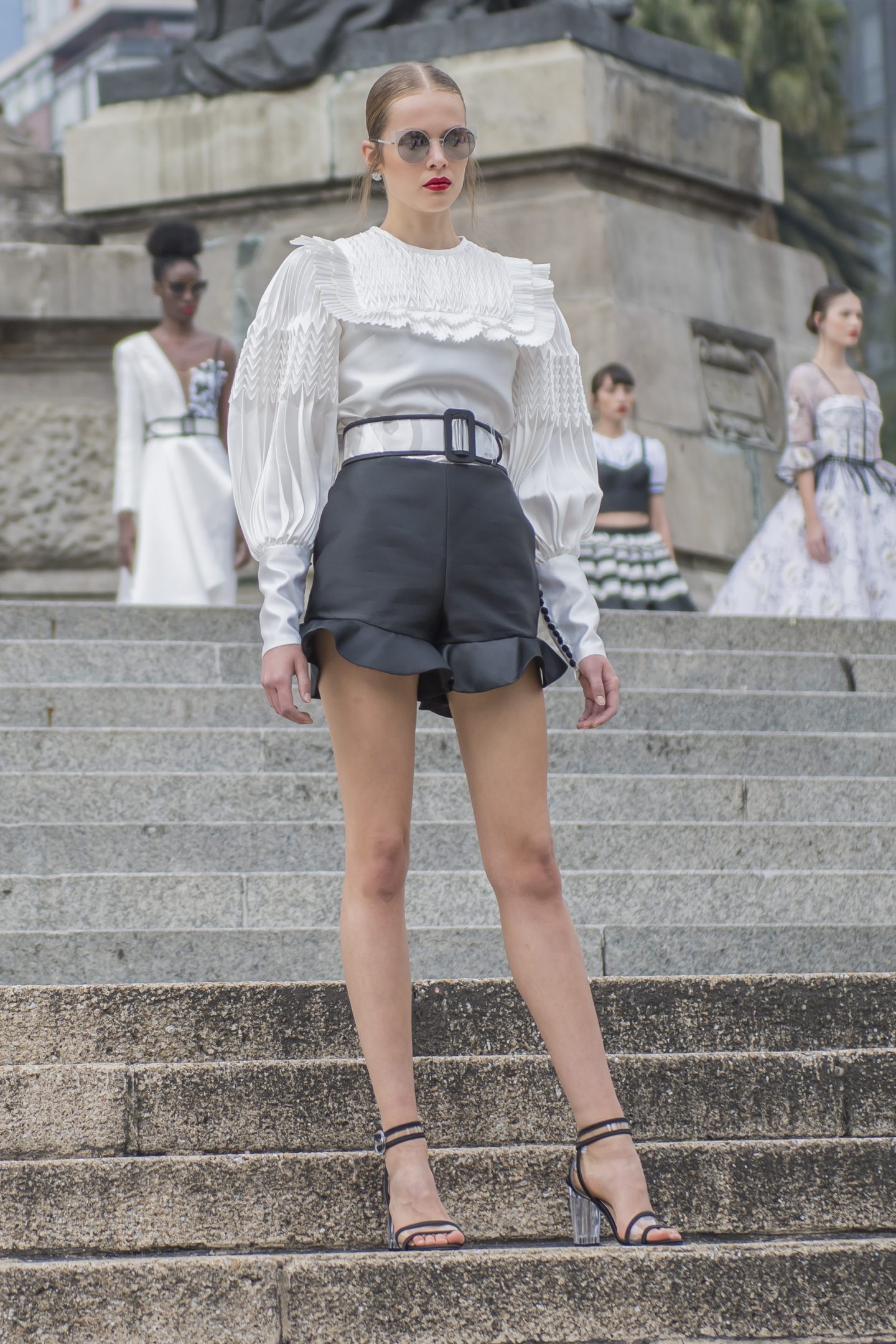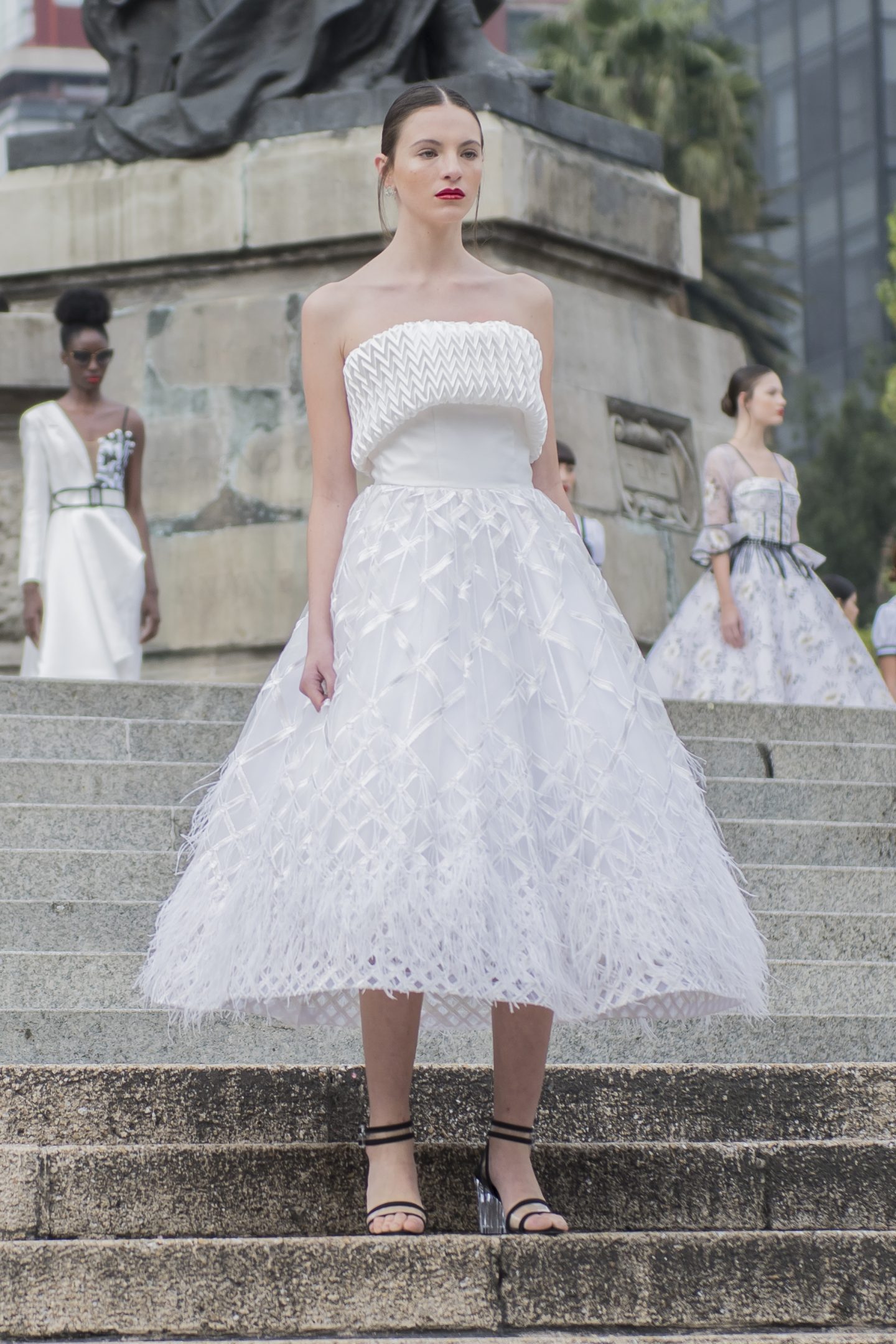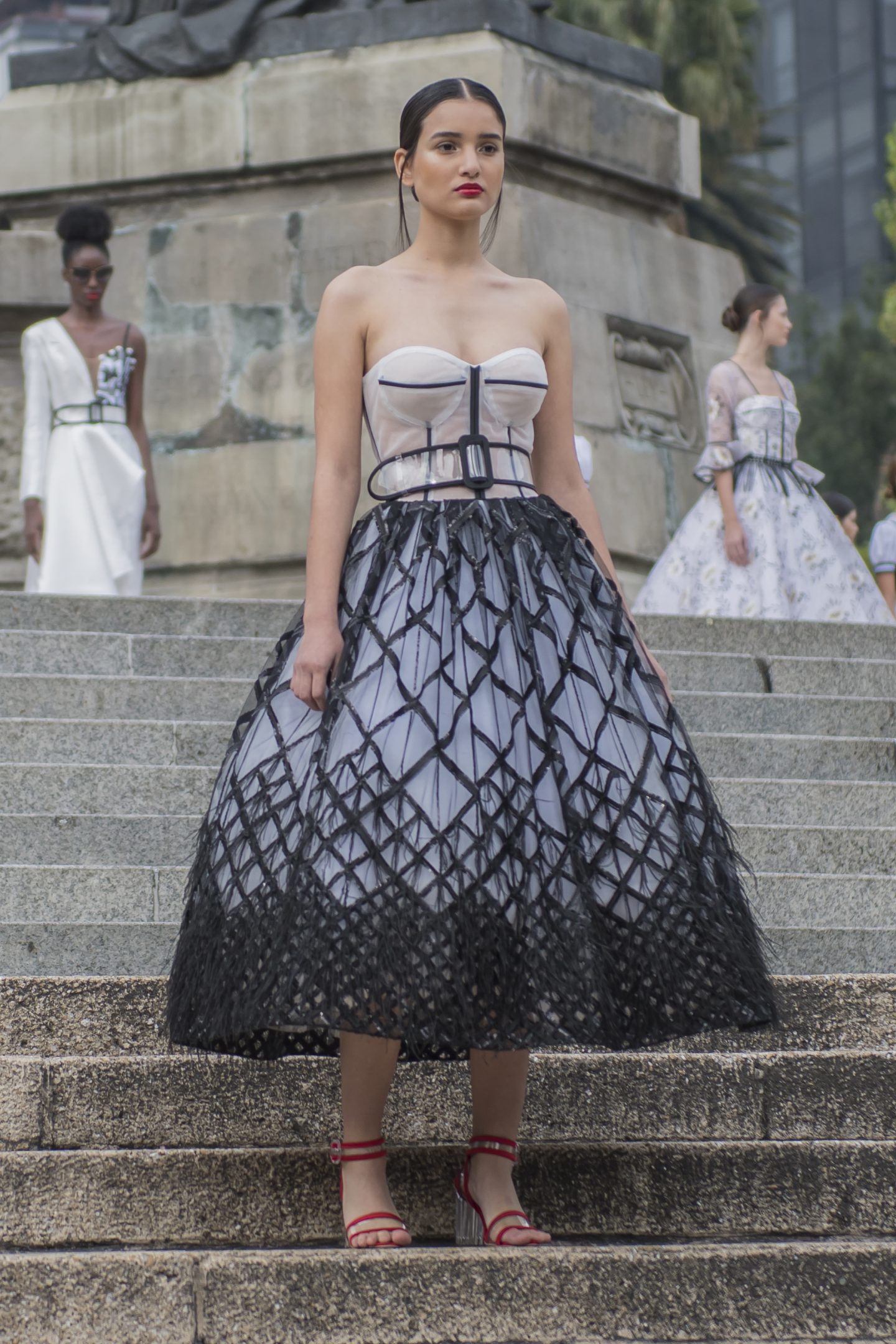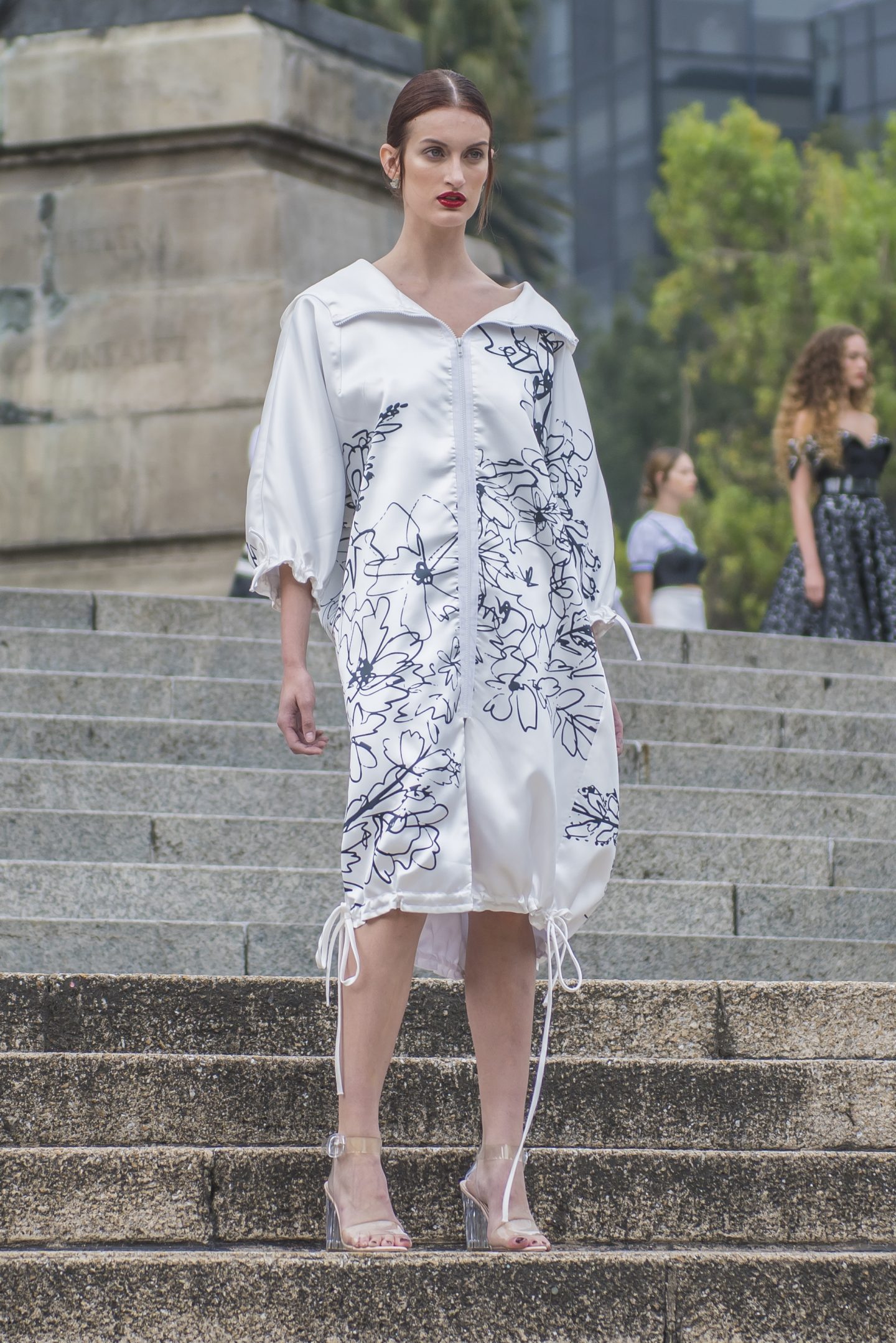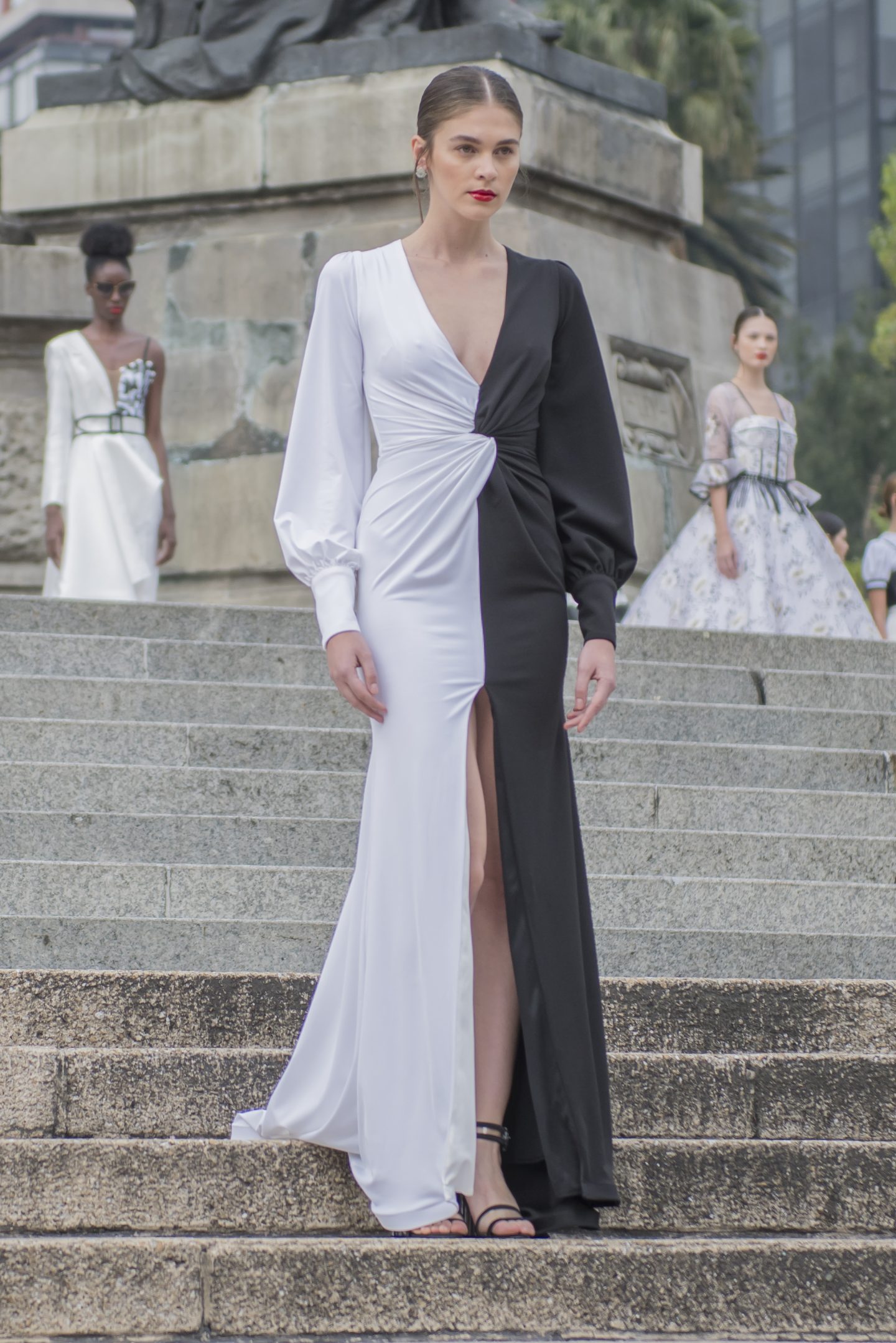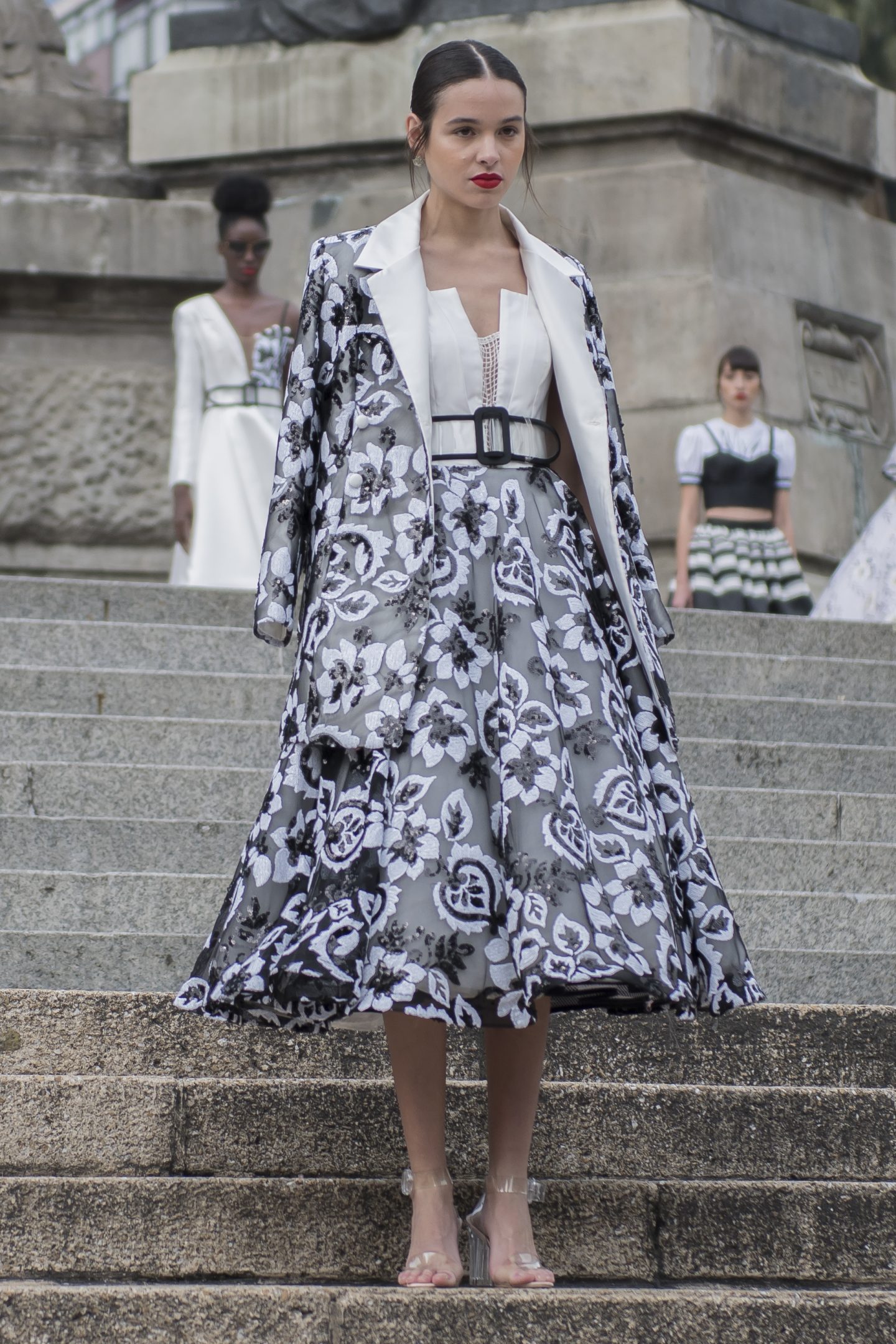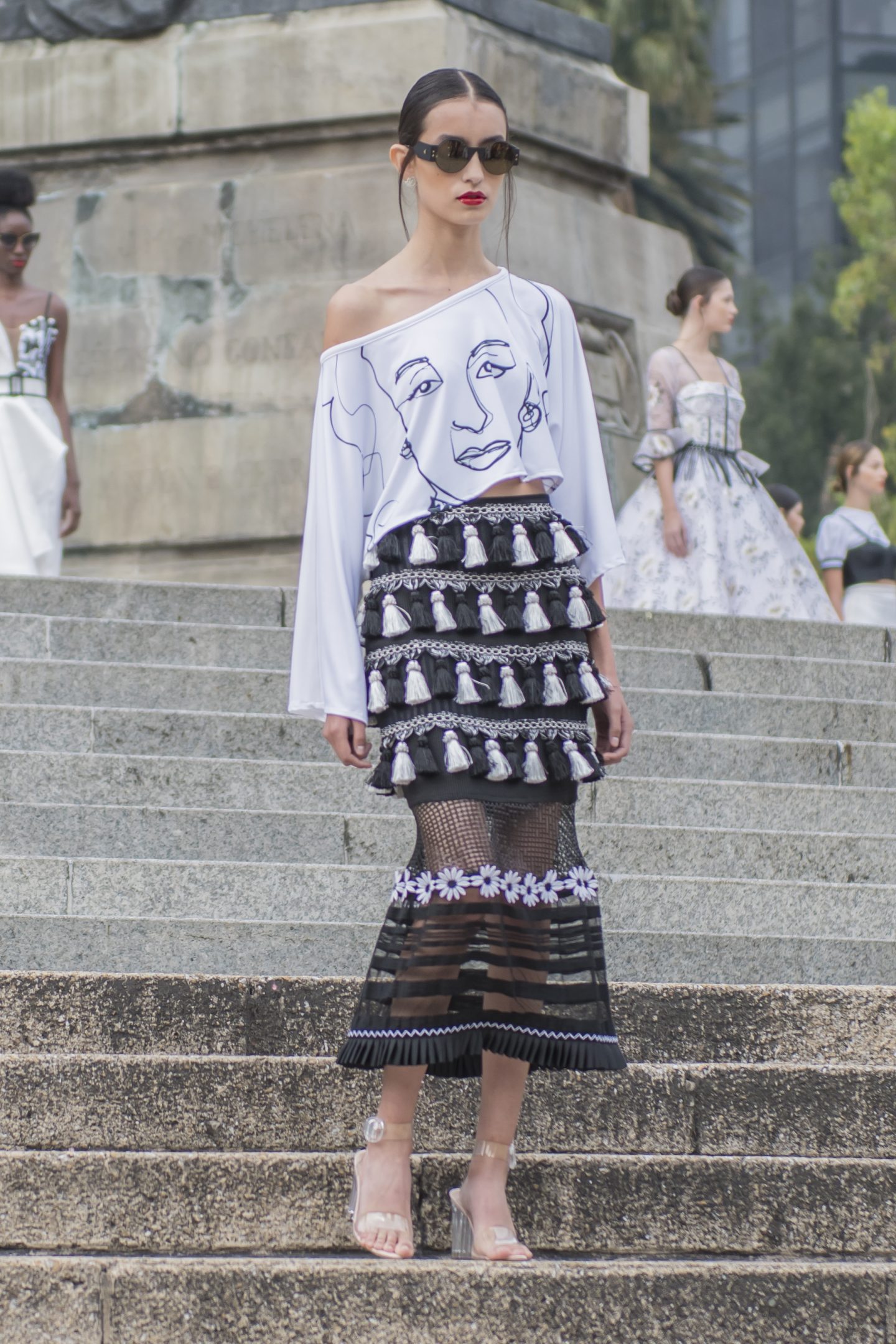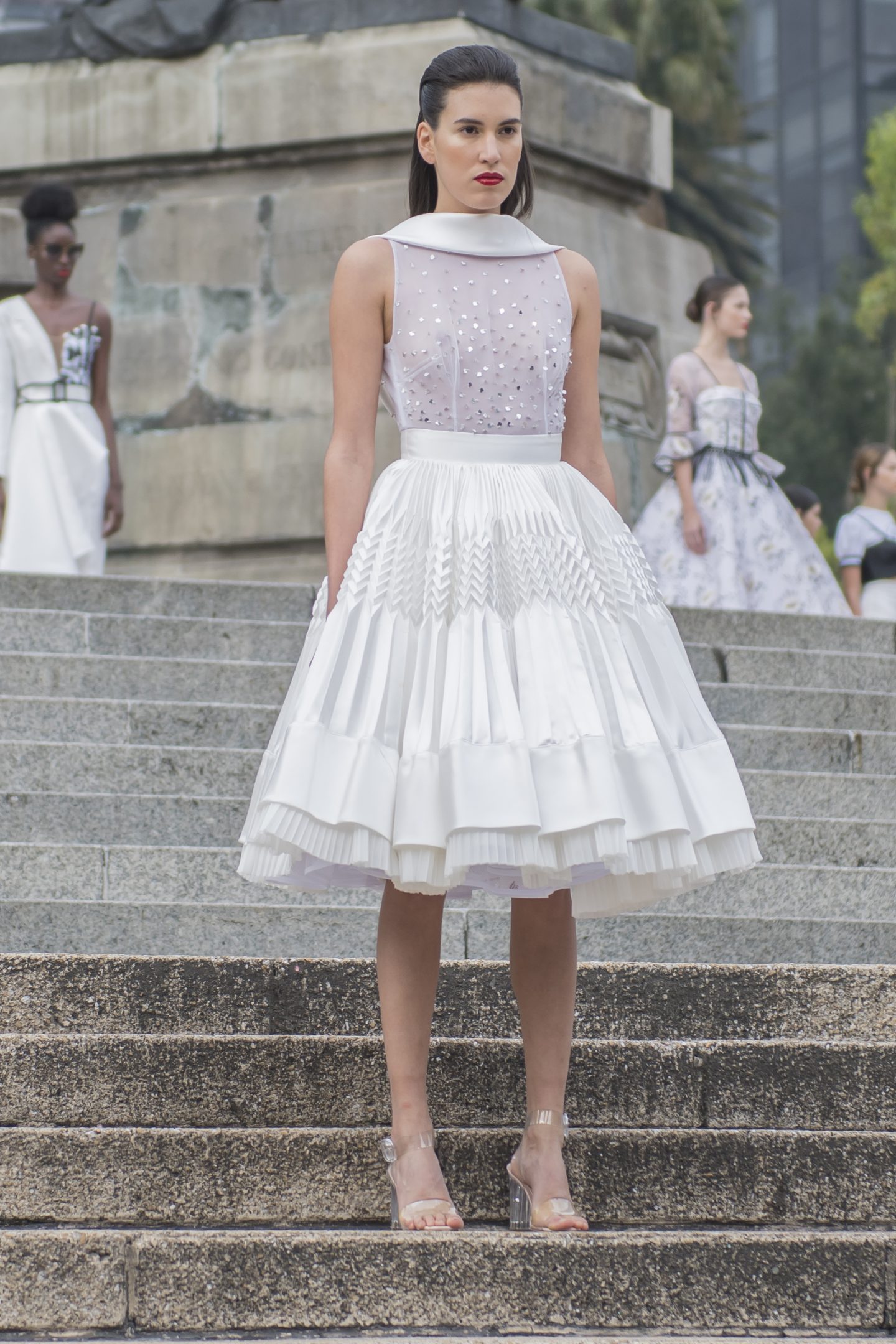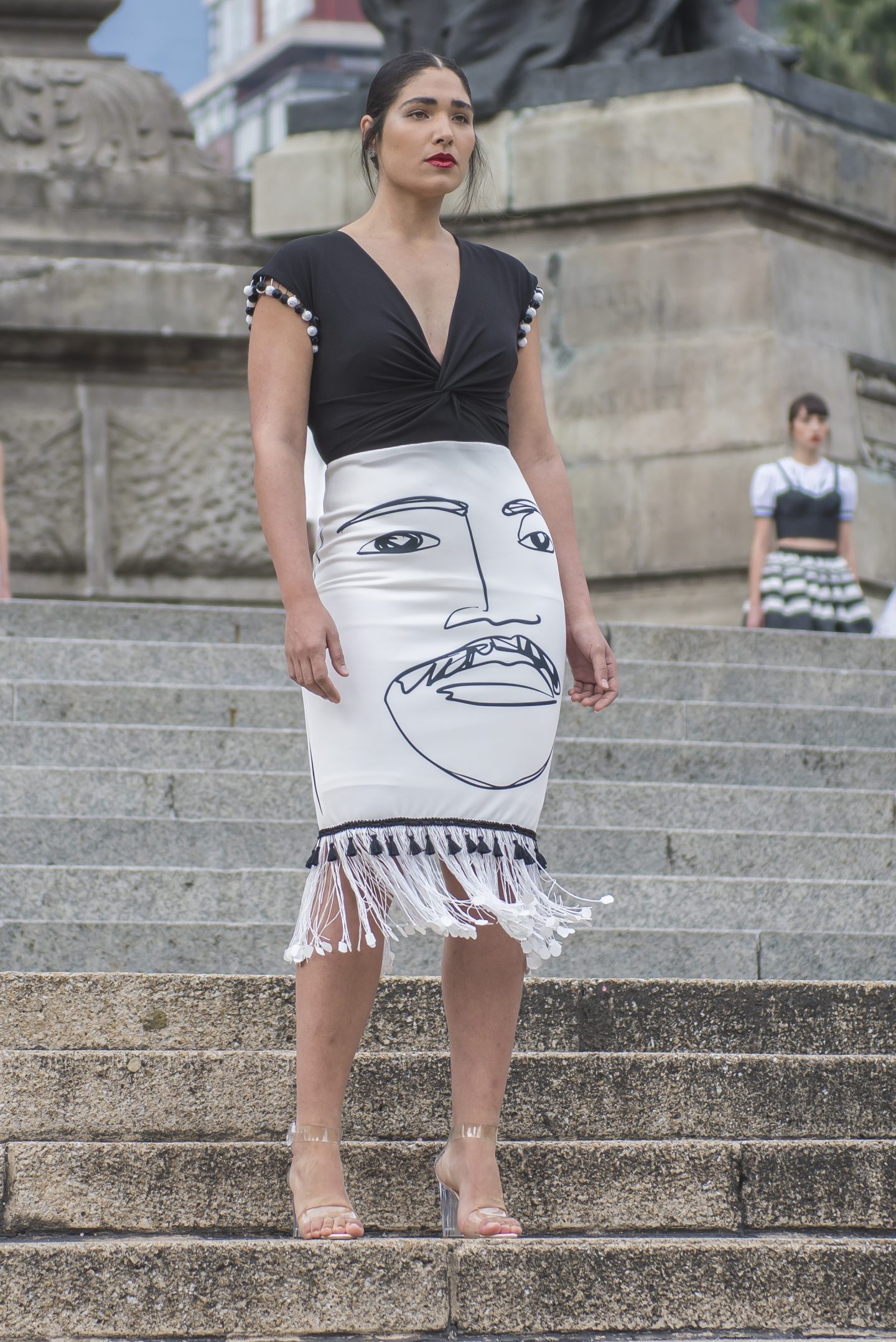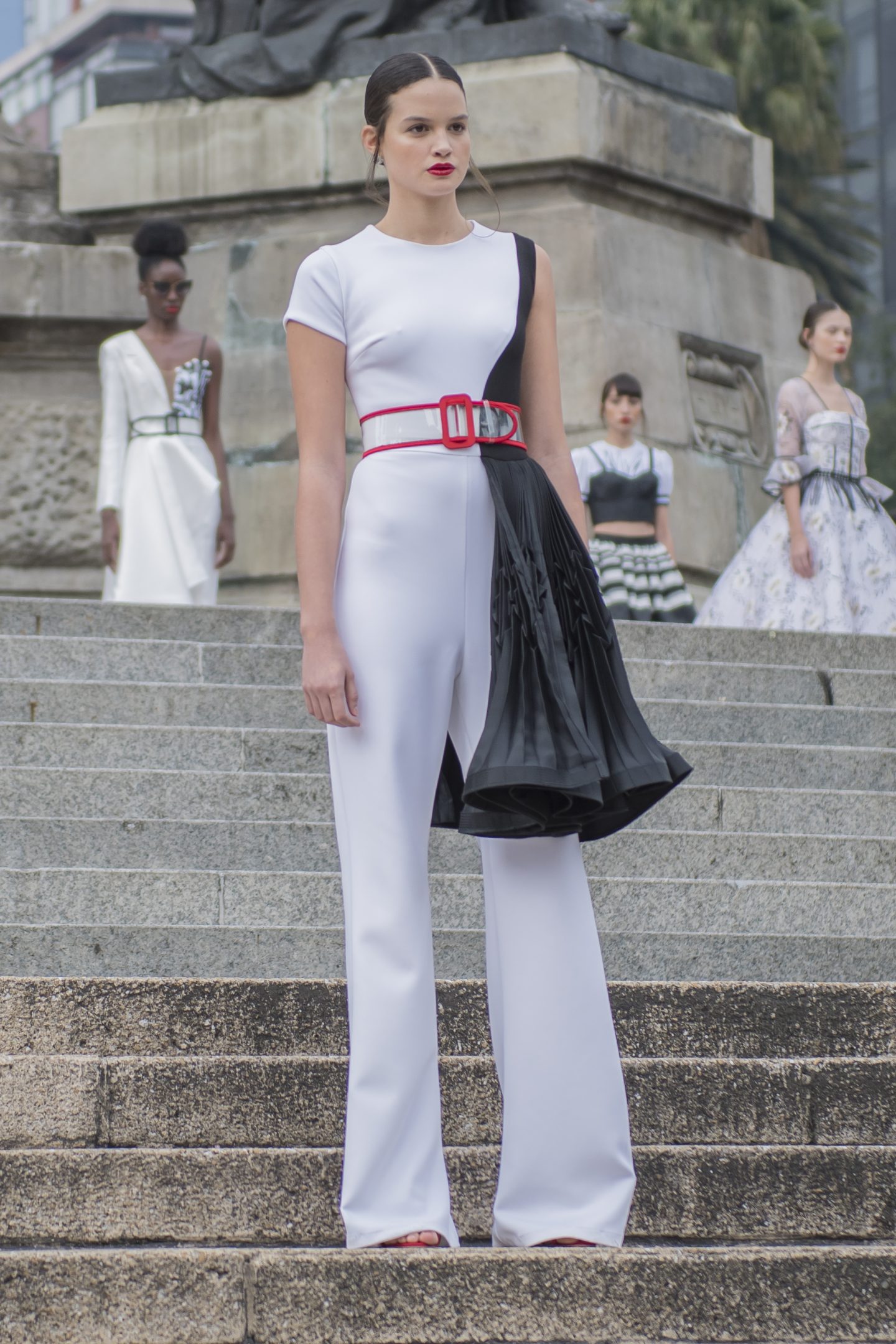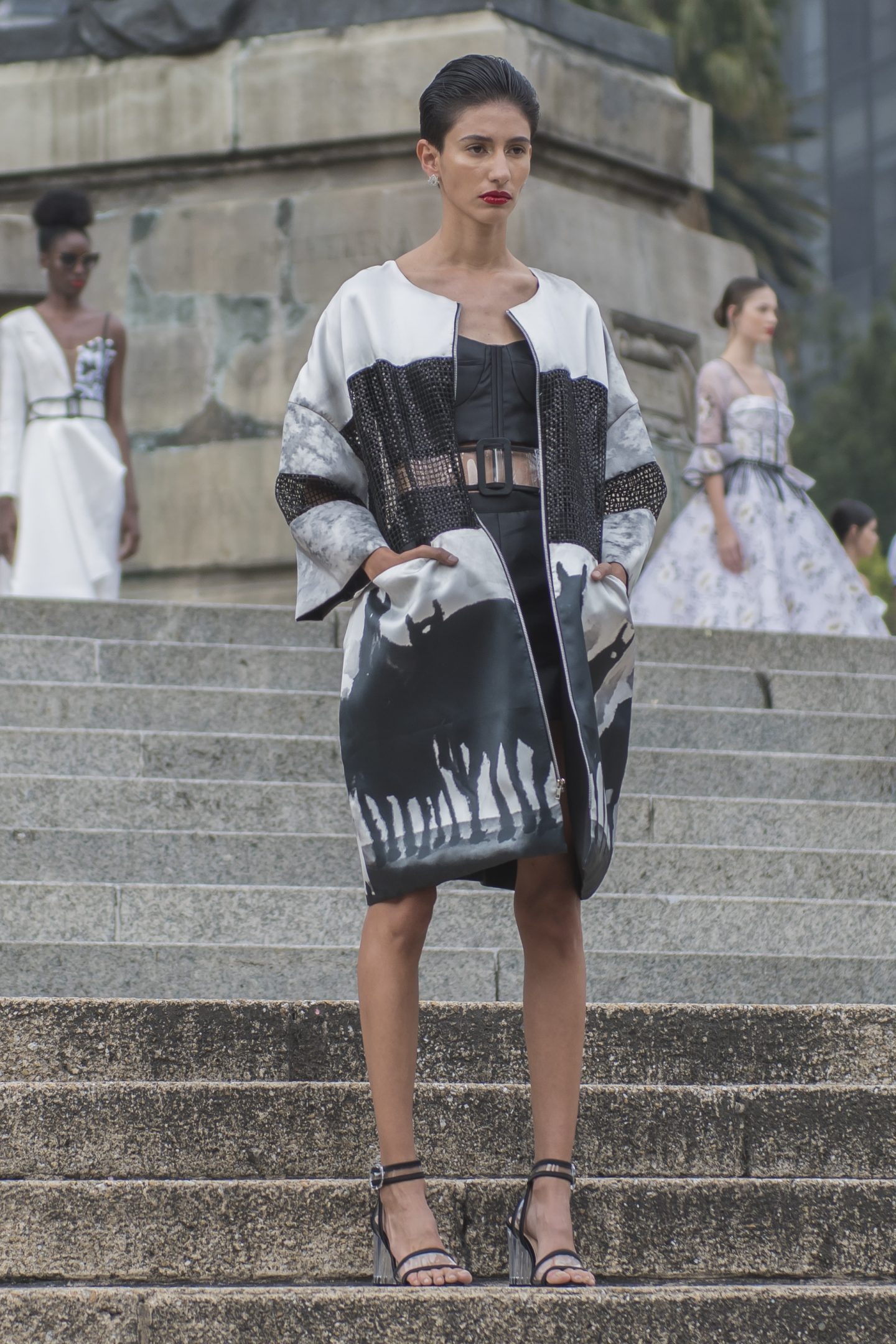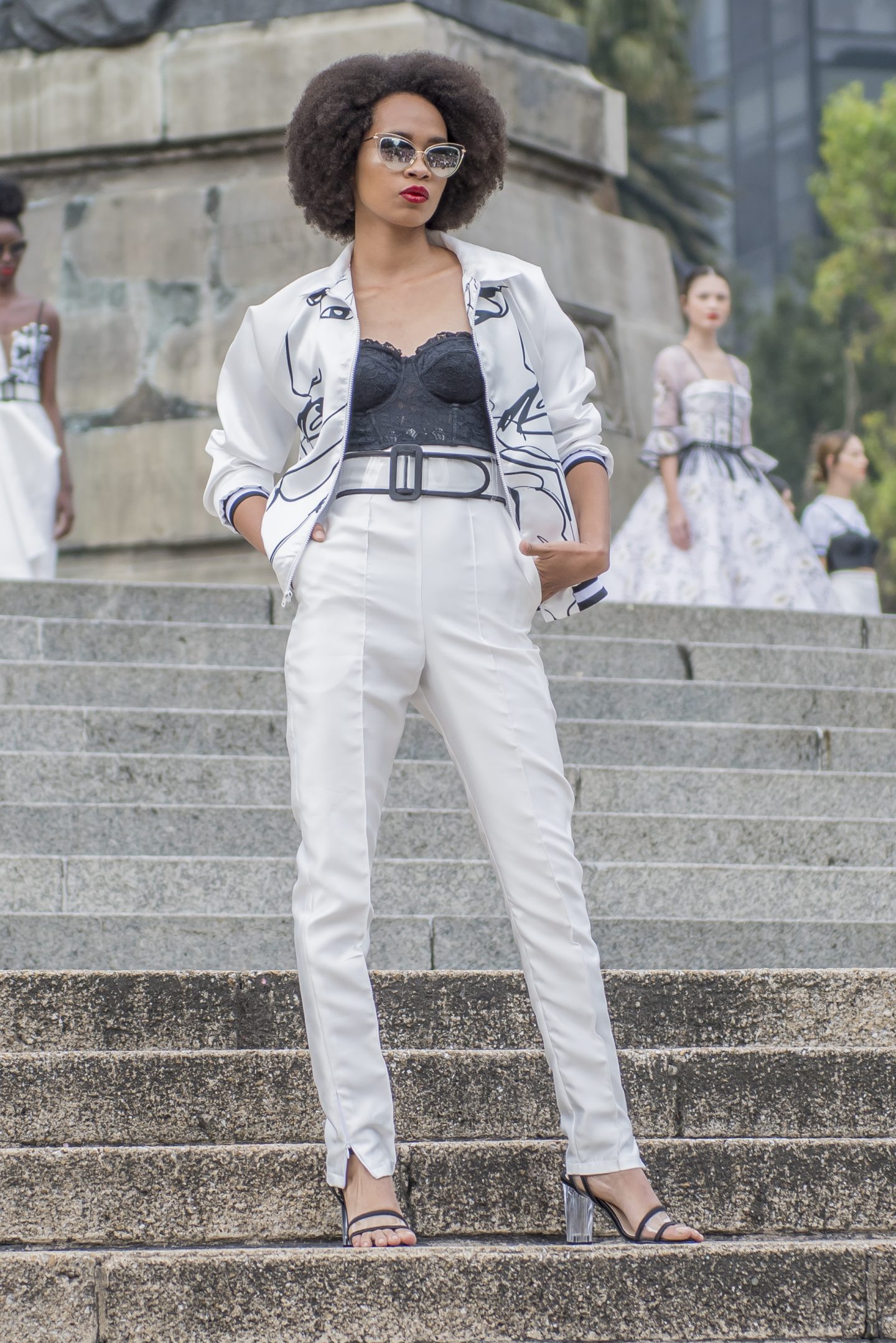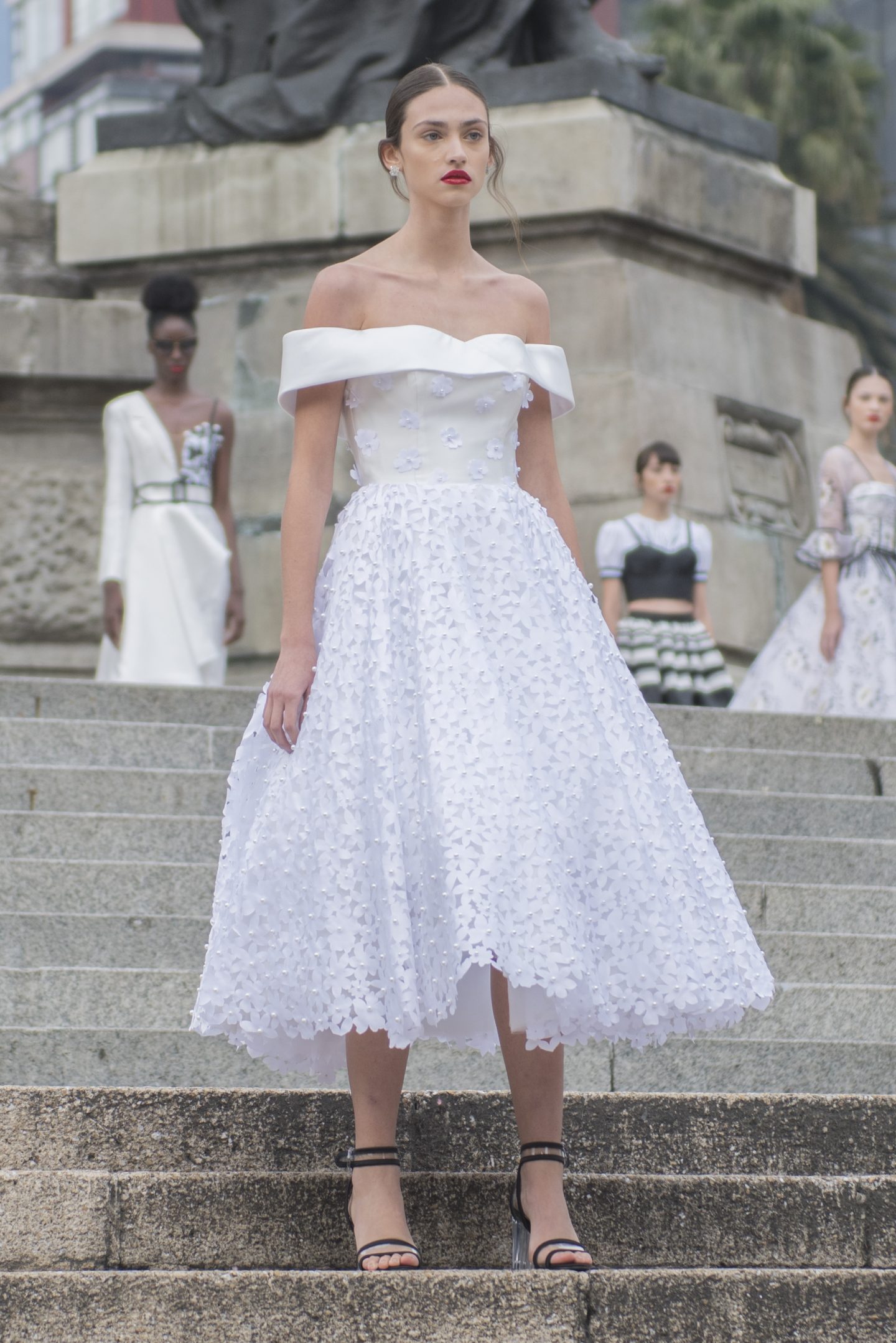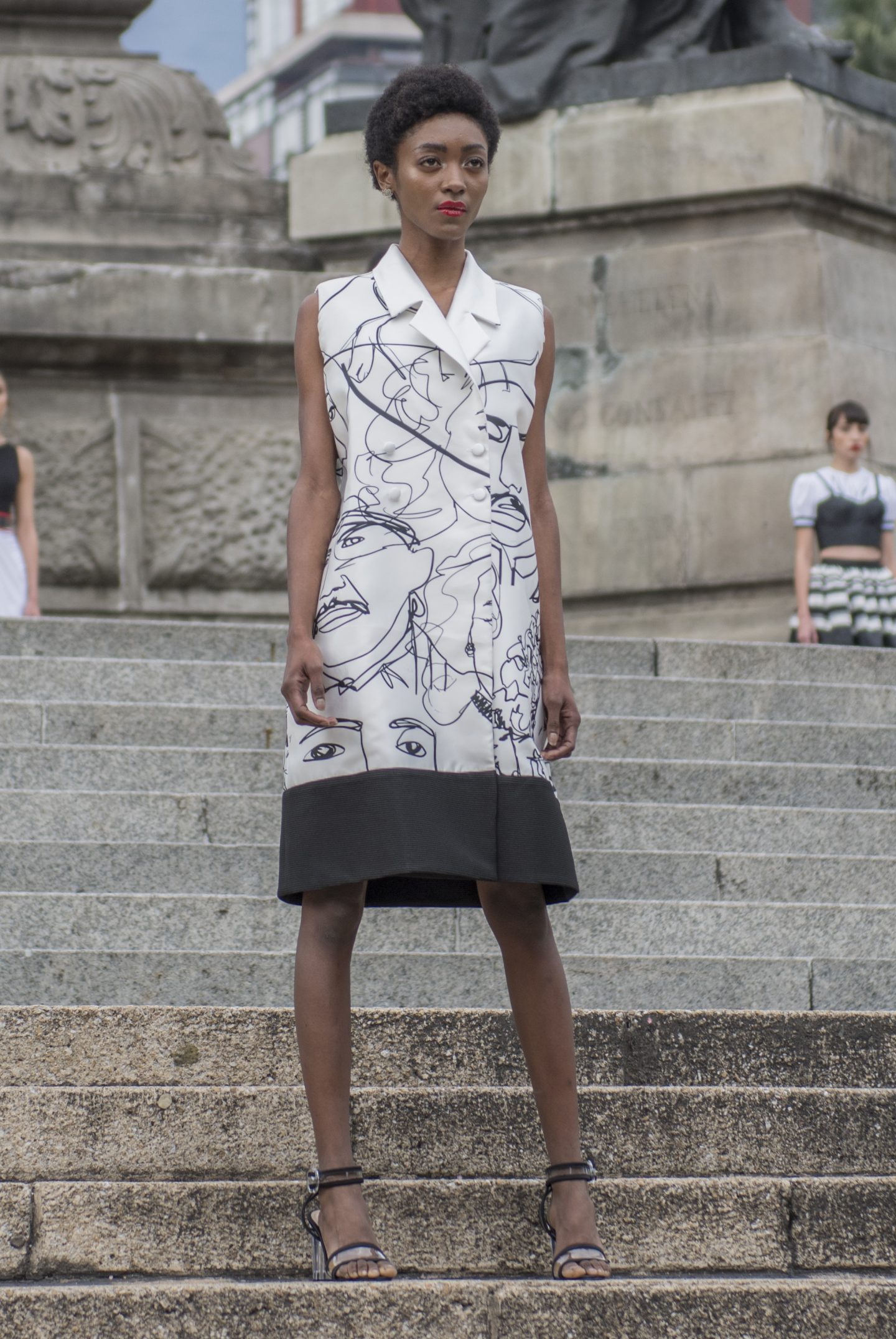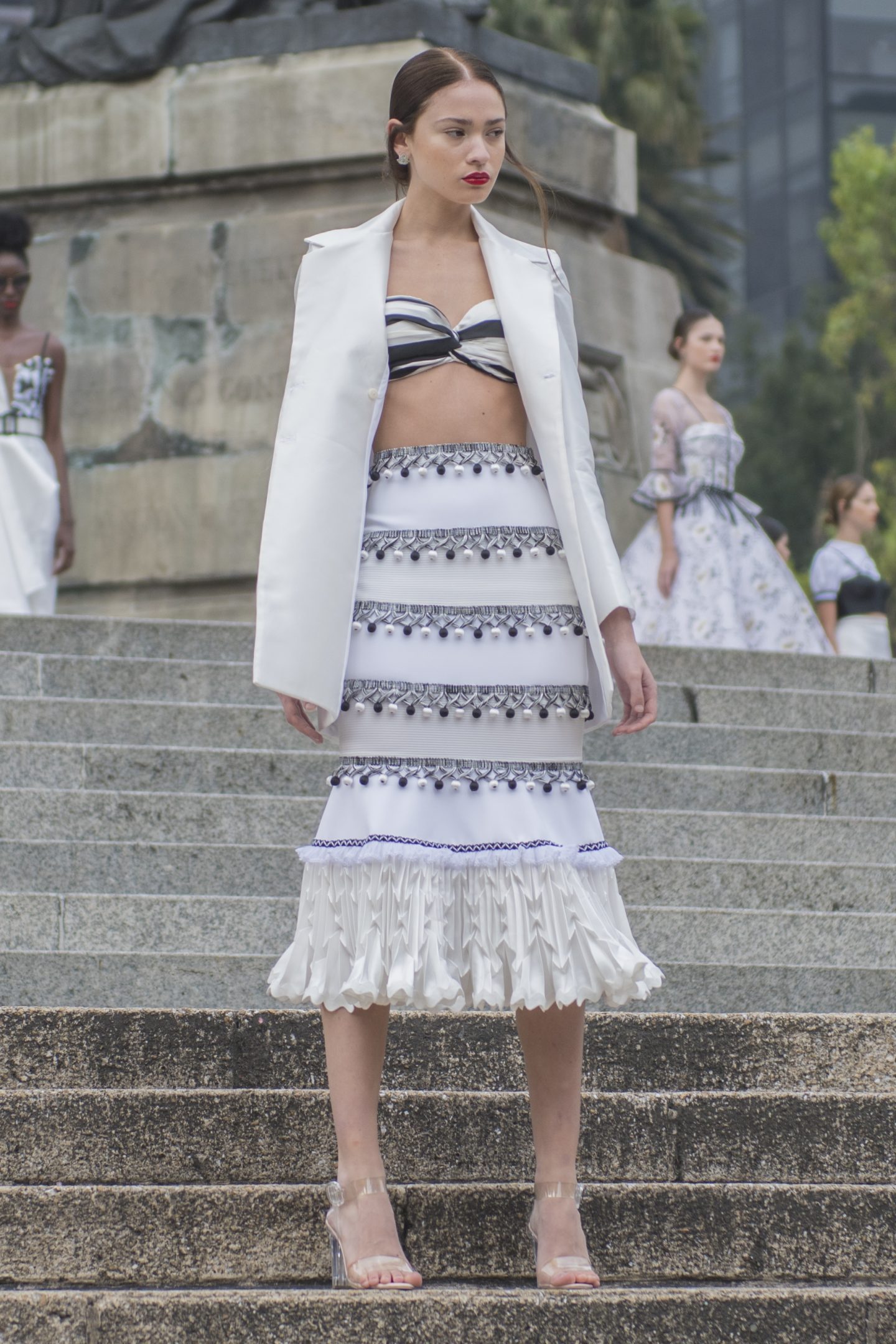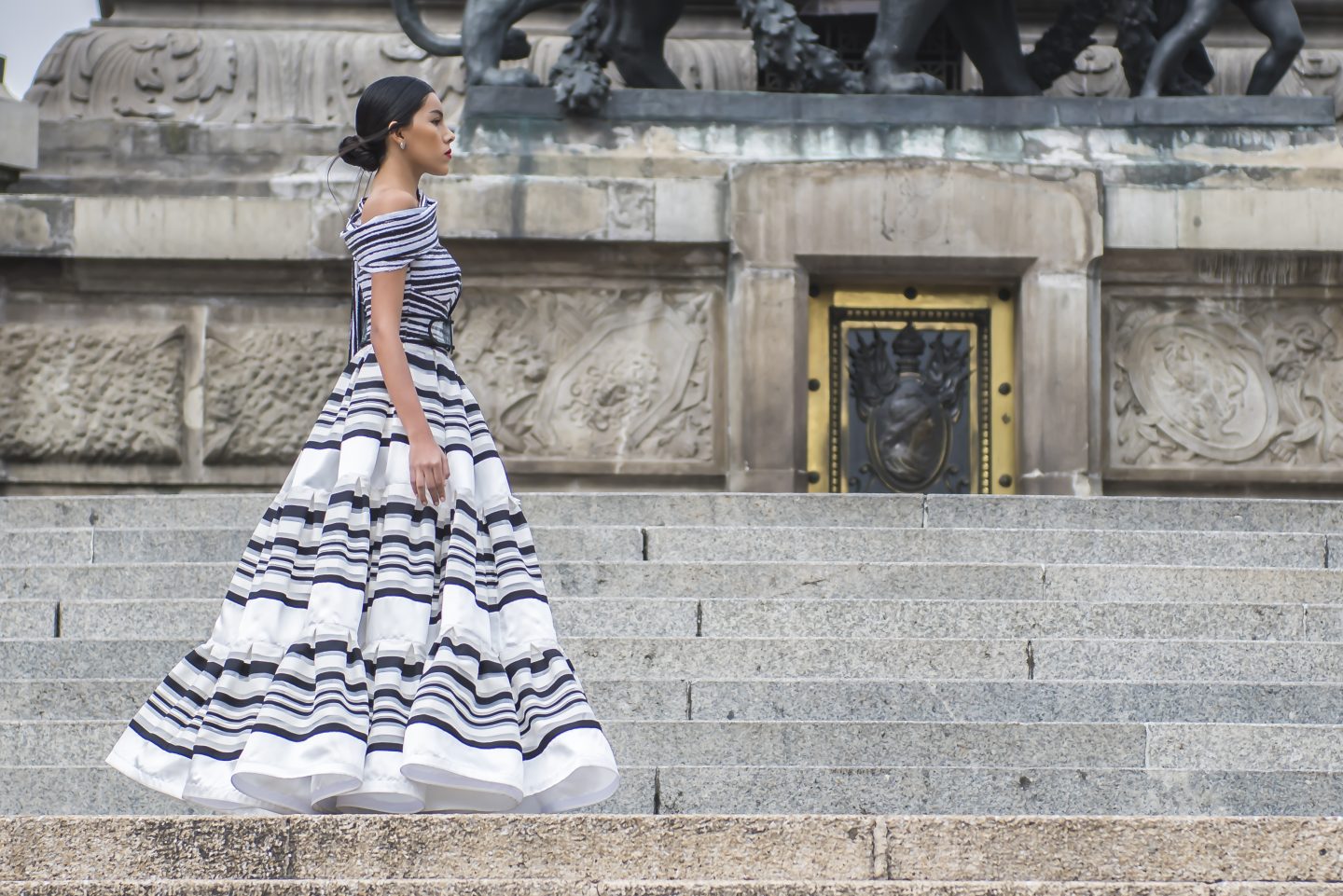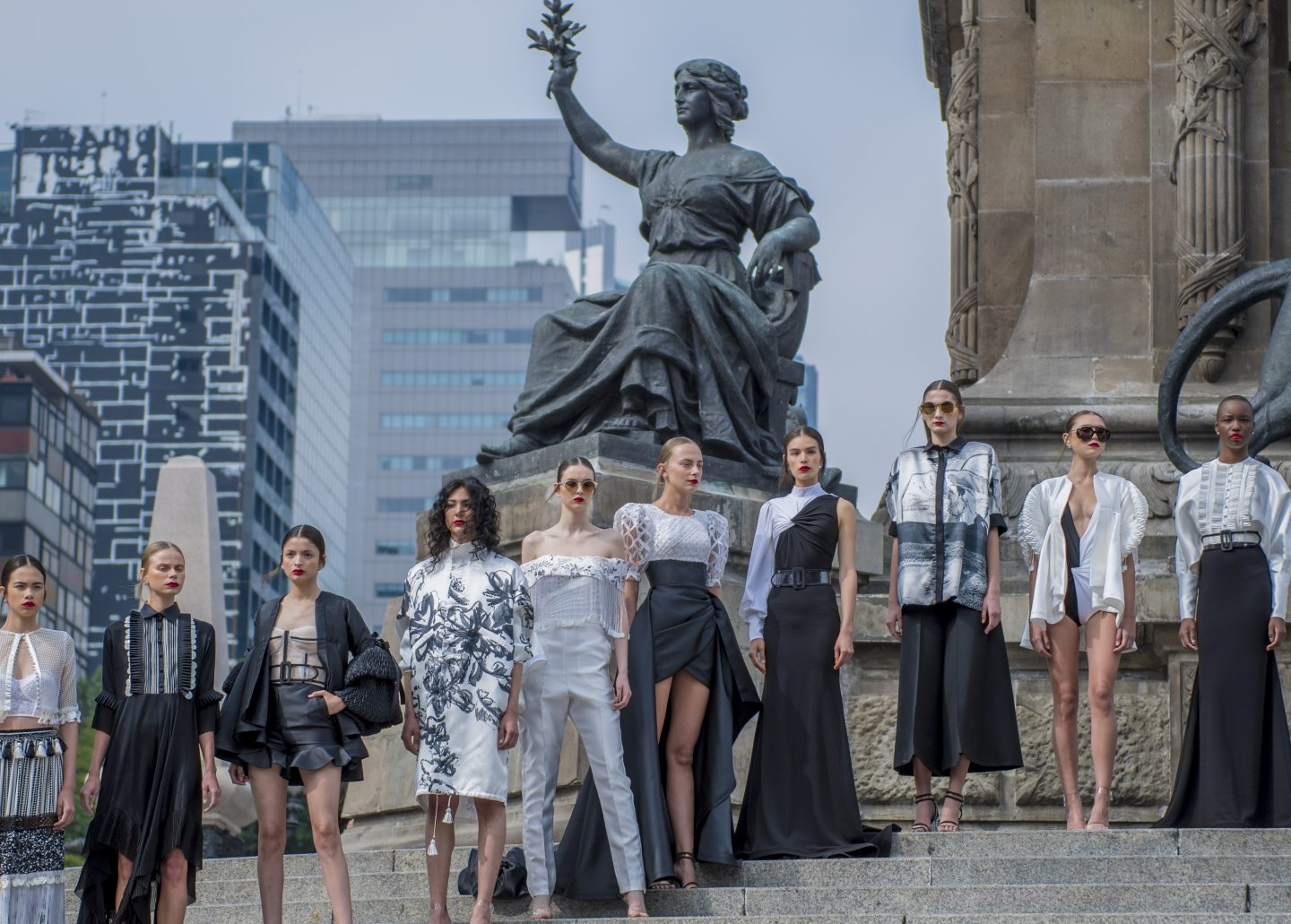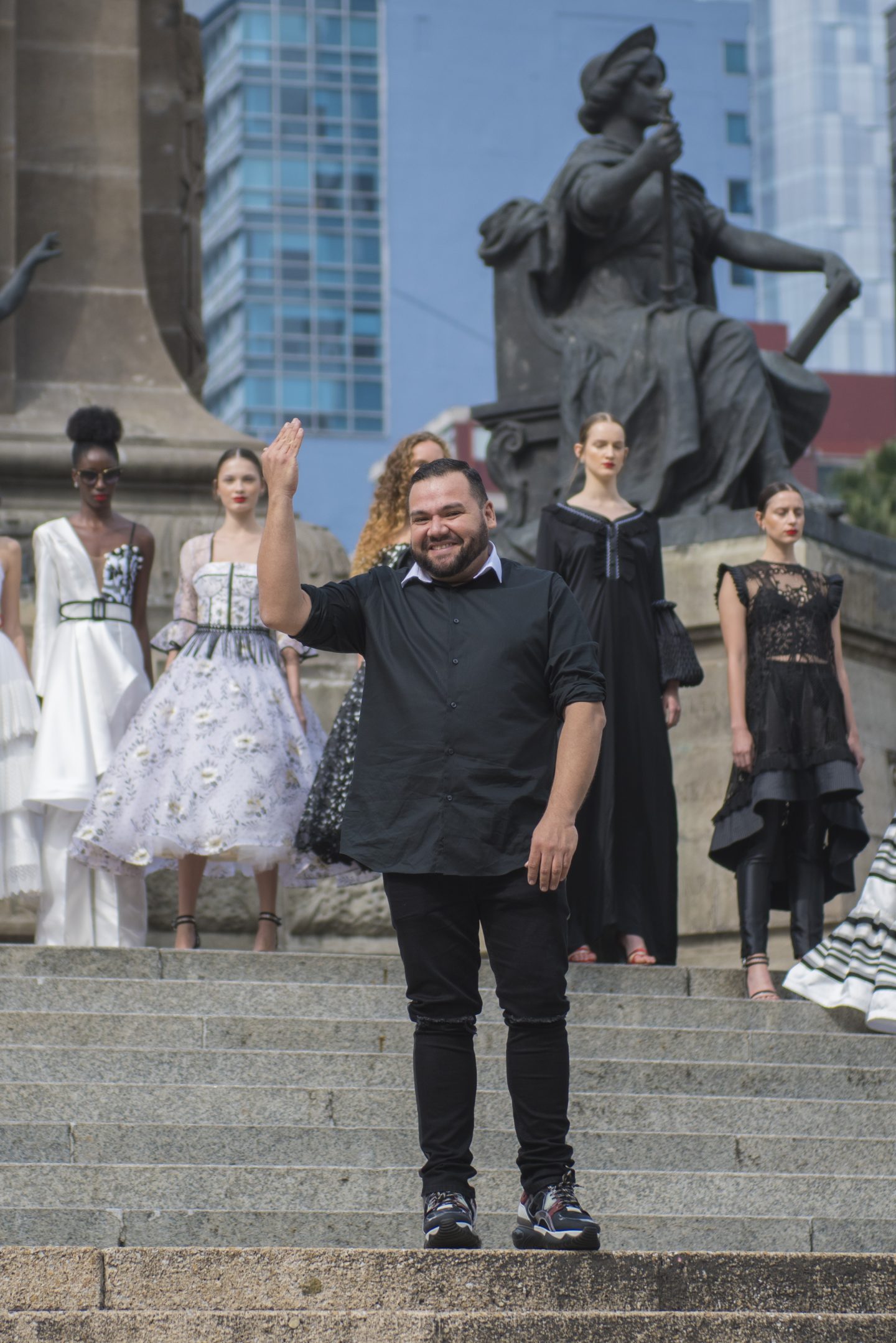 Benito Santos, – Pueblerina was one of the collections showcased in Mexico´s fashion week for SS19. Benito Santos is one of Mexico's most iconic fashion designers. He had his 10th anniversary as a brand this year and decided to celebrate it with a one of a kind runway show during the  Mercedes Benz Fashion Week Mexico City last October.
The open air location was around Mexico City's most famous monument, the ¨Angel de la Independencia¨ on the renowned street of Paseo de la Reforma.The designer showcased his new SS19 collection called ¨Pueblerina¨ (villager in Spanish);  a duality which takes inspiration from the old Mexican movies with an added twist from his style. The color palette used throughout the entire show was B&W with vermilion red accents on accessories and lipstick.
Benito Santos is well known for his ultra femenine, glamour dresses, Benito Santos – Pueblerina was no exception. In this occasion however he worked on many two-piece suits and many sets. Many of the designers pieces are created with traditional techniques such as hand-made embroidery. These are details which make each piece a unique work of art.
Leave a comment and let us know what you think.
Do not forget to go over and check out my IG account @erick_alvadelaselva | Special thanks to: Ifootage Gear- Ifootage.com IG –ifootagegear | Gary Fong Diffusers- garyfong.com  IG-garyfongdiffusers | Anker Power- anker.com  IG-anker_official
Erick Alva de la Selva  for Flight of Spice