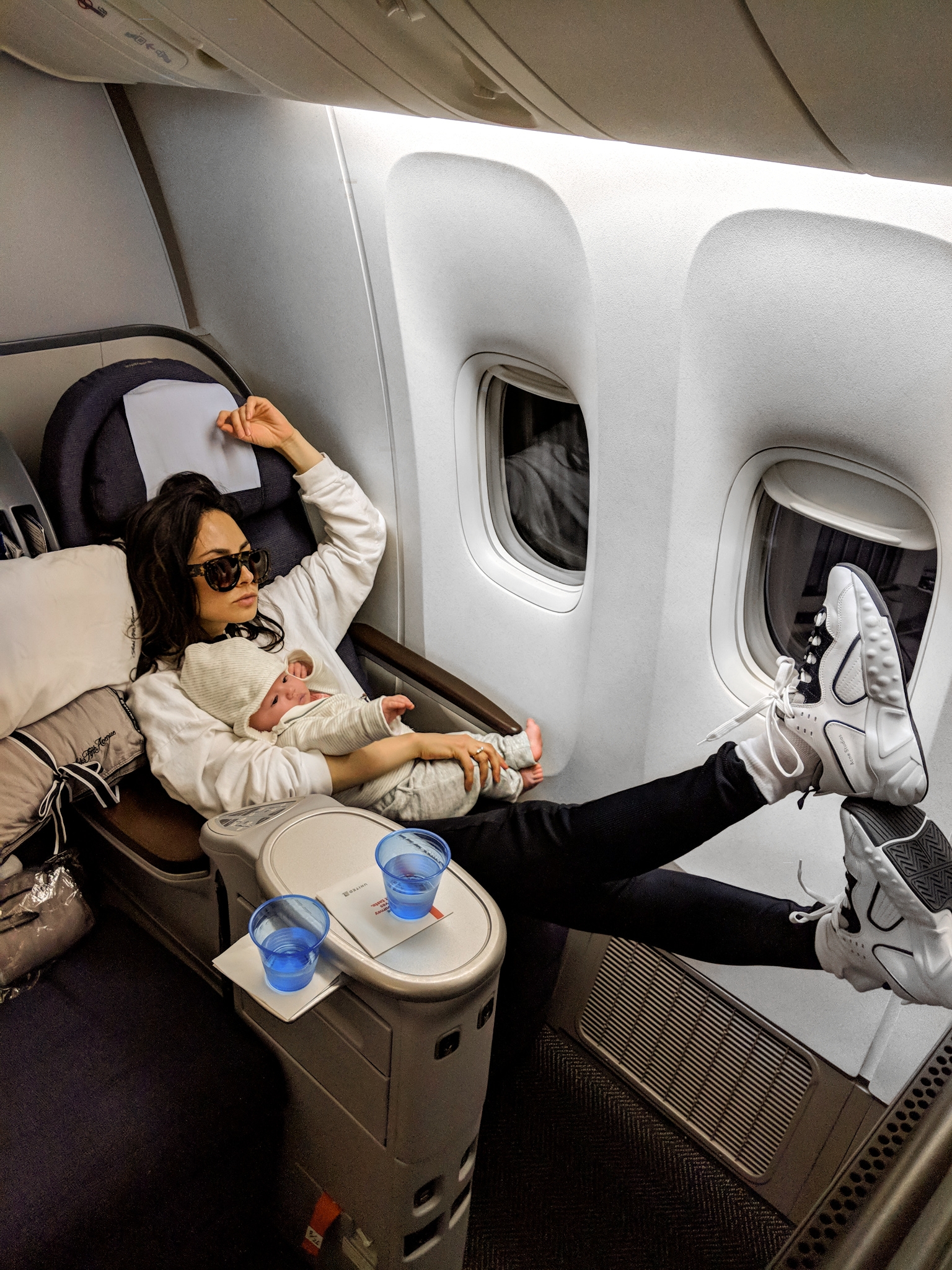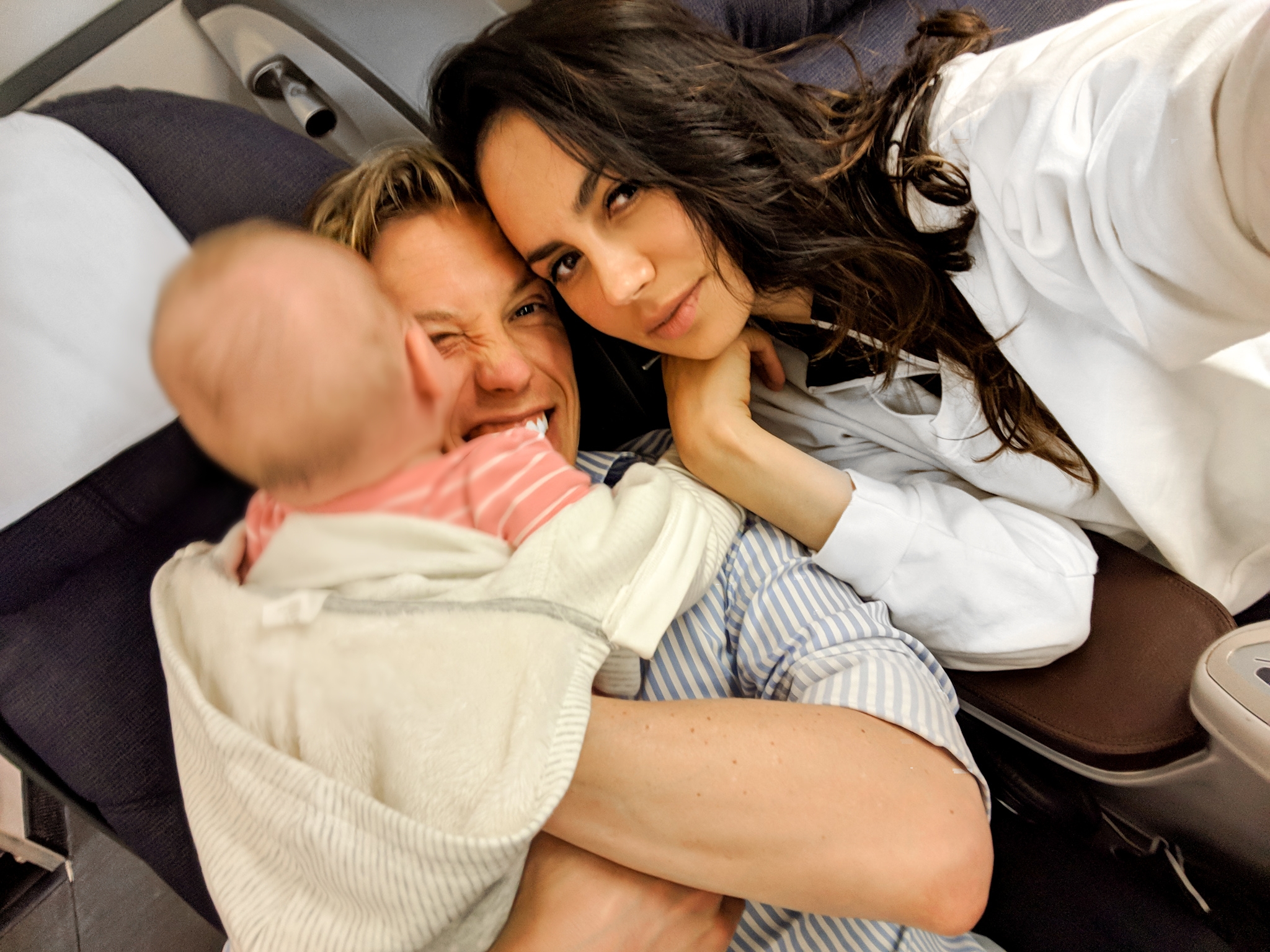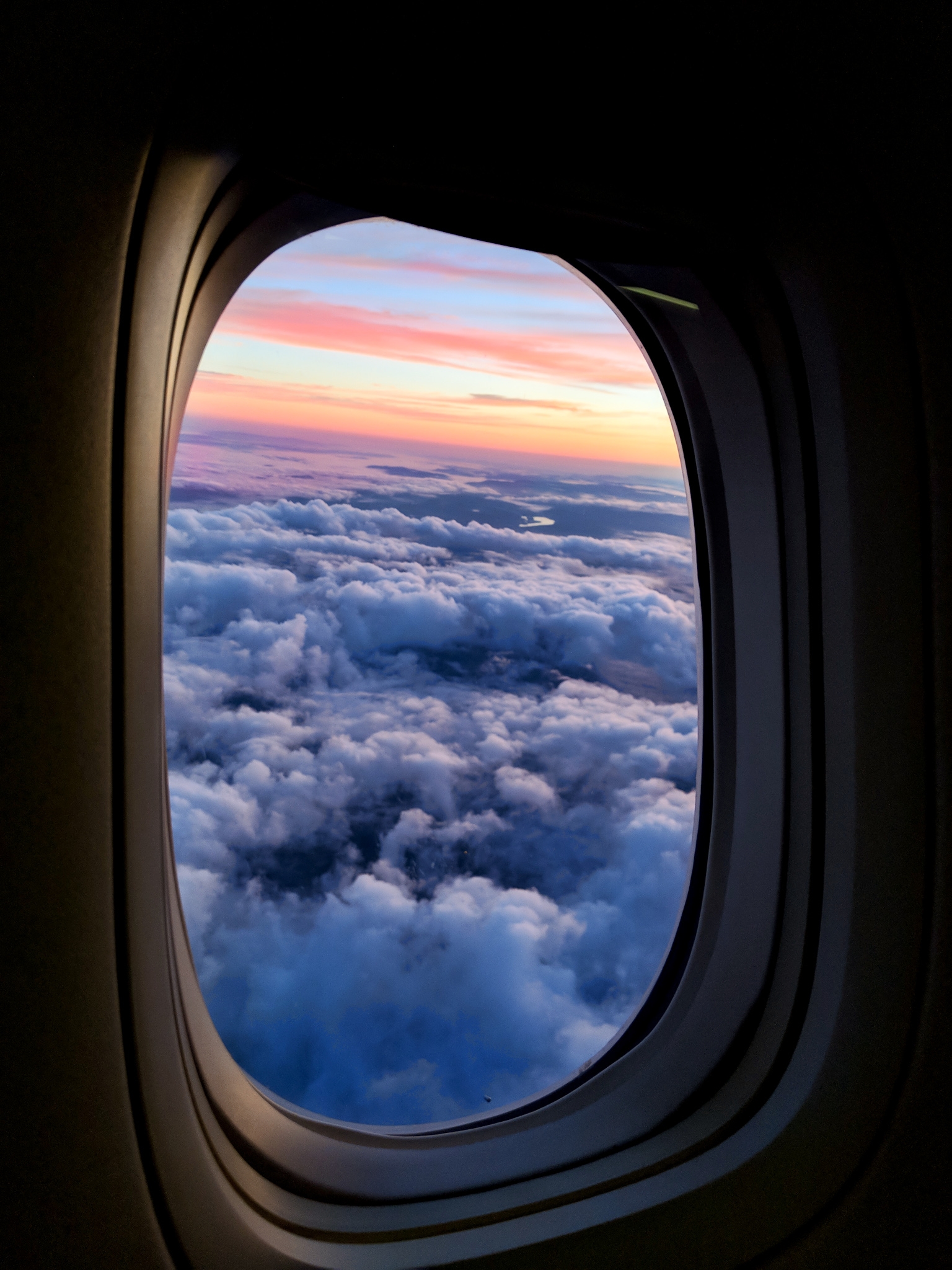 Traveling has been an important part of my life. Hell, to be honest, it has been the CORE of my life forever. I went to school abroad, I met my husband traveling. My jobs always have required I move around. I simply cannot imagine living in one place or staying in one place for ever. . . but lately I have had no choice. I  had no idea how to How to Travel with a Baby.
Being pregnant prevented me from traveling long distances, later, when Frankie came, she was too small to move around without vaccines  – and I hurt my tailbone delivering her, so I could not really sit still for too long without suffering excruciating pain. . .but now I feel "the non-traveling curse" has been lifted. This week we took our first flight as a family.
And to be fully honest I was DREADING IT.
Have you EVER been single and / or childless and sat next to a baby on a plane? I swear I think that it was exactly those experiences that made me not want to have kids for SO long. I dreaded this day with all my might. I mean, who knows how to travel with a Baby? Would Frankie be a flying baby or not? How would we cope if she wasn't? Would that mean the end of our traveling days?
I wasn´t taking any chances and began to prepare months in advance.
THE ROUTINE
We put Frankie on a schedule from week 3, and yes, some say it is too young, but it is not as harsh as it sounds. More than a schedule it is more like a pattern. A routine. I have been told there are several books about this, but I relied entirely on a professional´s advice. Rocio Flores, sleep consultant, mother of 2 and baby behavior expert, recommended we set a simple pattern:
Eat, Play, Sleep. The minute she wakes up, it starts again. Eat, Play, Sleep. All day. And in between and during these "blocks", there are certain "cues" that help us condition her behavior. Just like you would have a sleeping ritual for your baby at night, we do this with every cycle. So, she knows what is coming – and it keeps us from guessing what is wrong if she cries.
What is even better -it helps us PREVENT tears and screams by having her food ready before she wakes up, or her toys ready for entertaining before she gets fuzzy. We know she likes cuddles and dancing before naps and we know she needs a diaper change after every meal.
Knowing what to expect and being prepared is EVERYTHING when traveling with an infant. Having a team of two was also invaluable. Matthew and I have always worked great together and this time we took turns dancing and entertaining her – which allowed both of us to get some rest on the way there.
On the way back we travelled during her night sleep (she usually sleeps about5-7  hrs straight) so we kept her awake and skiped a "cycle" to adjust her to  the time difference between NY & LA. She slept through the plane ride no problem. . .  well, with a slight problem: she slept on top of me, which meant I could not move to go to the bathroom or have my airplane meal… but its not like I was missing much (eww, plane food). So it was totally worth it. A bit older she will need her own seat.
THE GADGETS
Since my last trimester of pregnancy, I have been a member of the JetBlack consierge services. This is a shopping and delivery consierge tailored specially for Manhattan mommas. Basically you TEXT them what you need and they send you options. Options chosen by other mommas in the area, who, like me, have similar needs and probably need the things as urgently as I do.
As a first time mom, with no family around and NO baby experience, this service has been paramount.A conversation with them usually goes like this.
ME: Baby has diaper rash. What do I need. Recommend only organic / non toxic products.
JET BLACK: Looking into it now.
Sending recommendations.
Earth Mama Organic Diaper Balm Calendula Cream, 2-Fluid Ounce $8.30
Era Organics Diaper Rash Cream 2oz $13.00
Honest Diaper Rash Cream 2oz $8.00
ME: Send Number 3.  RUSH.
Jetblack delivers within 24-48 hrs. to my door, in a luxurious black bag. LIFE saving. I tell you. (Oh and they also help me shop for my clothes. I just send screenshots of what I am after).
So, for traveling they recommended a few things that made the trip MUCH smoother. Among them are:
MY ADVISE
Do not stop traveling when you become a mother. Never stop trravelling
When it comes to traveling with a little one, I think the preparation comes way before the trip. And I will not lie to you –  it is absolutely exhausting. It requires being on your toes and preventing the drama. It means being ready, bouncing, entertaining and sleeping more uncomfortably than usual on a plane. But it CAN be done.
I feel that knowing her cues and having a schedule (and working with it before the flight) made all the difference. But I what do I know, it has only been one flight! Lets see how our next trip goes. Like I said on Instagram, the aim is to keep traveling as a family, as much as possible . . .  but ask me again when she starts walking. That may be a whole different strategy and story all together.
Mommas, any advice?
Also – Looking for ways to wear nice clothes around my little koala. Insights welcome and much appreciated!!!