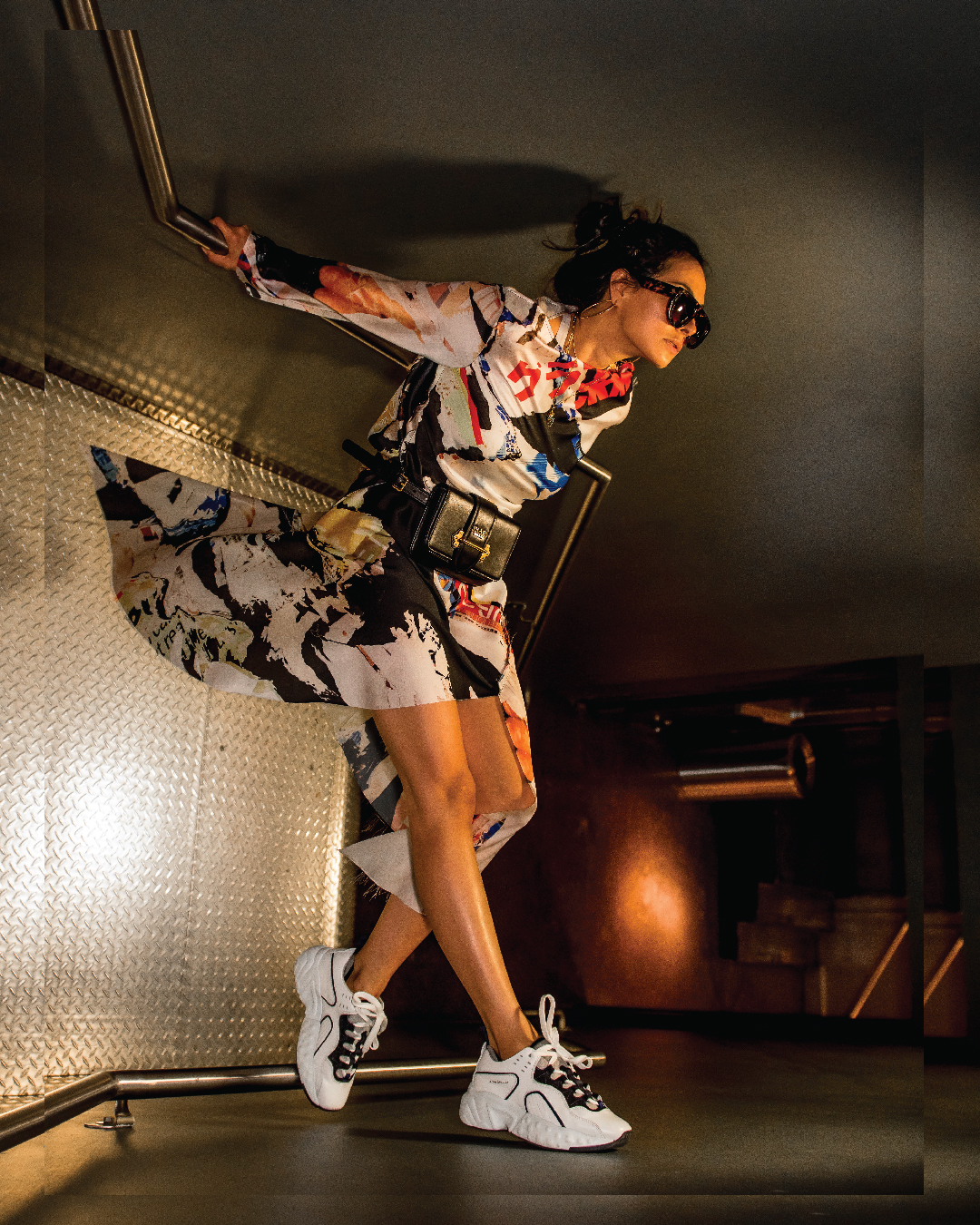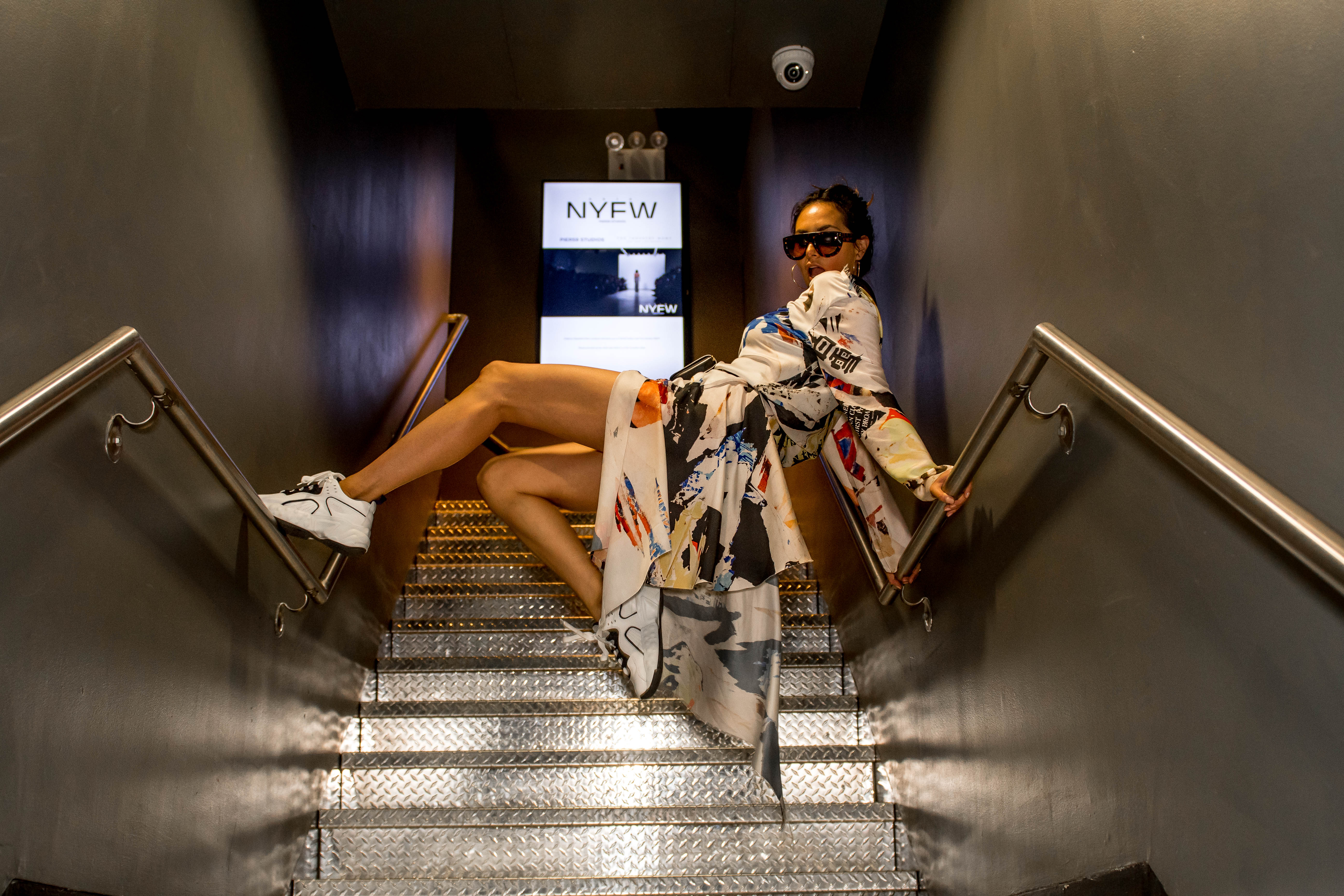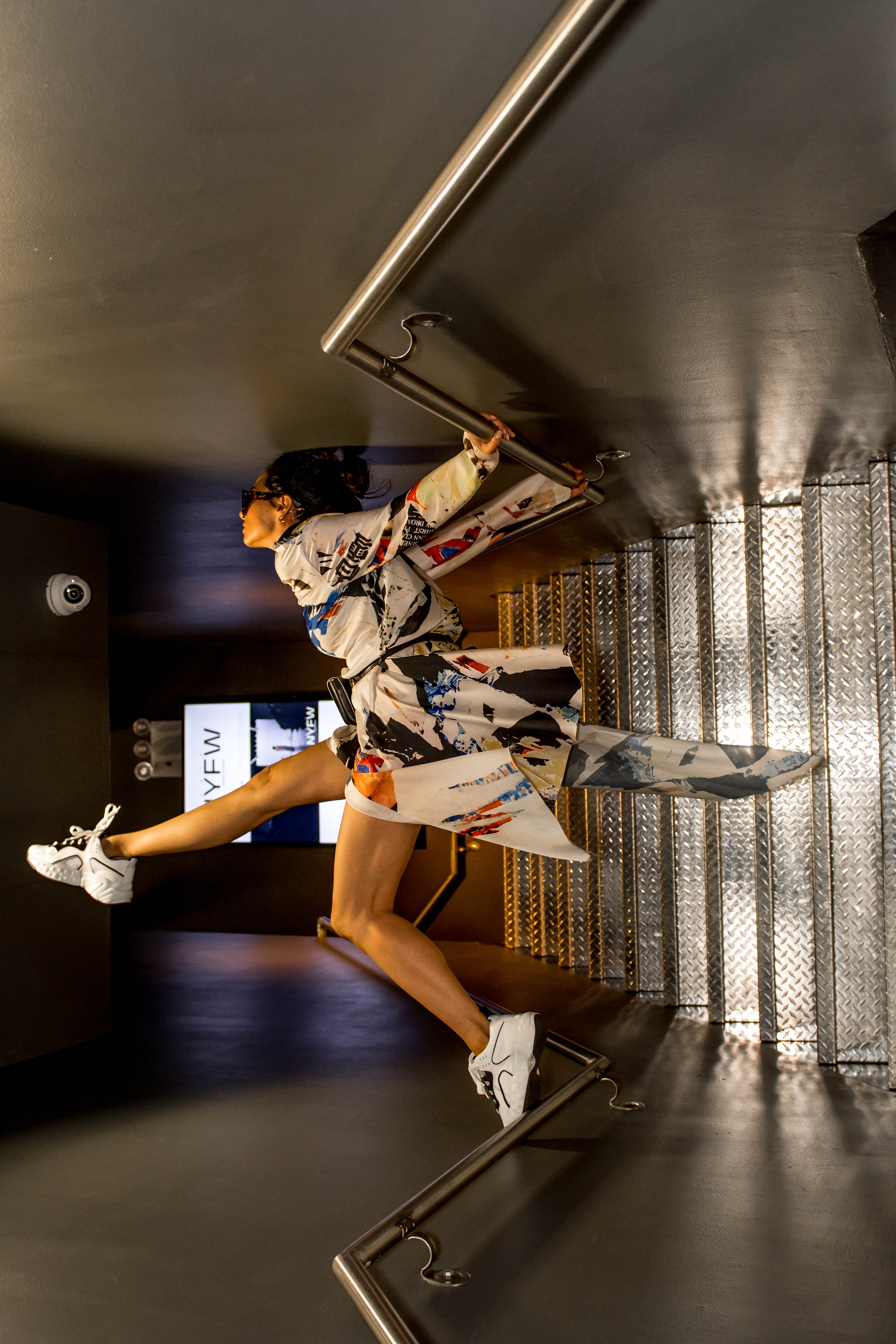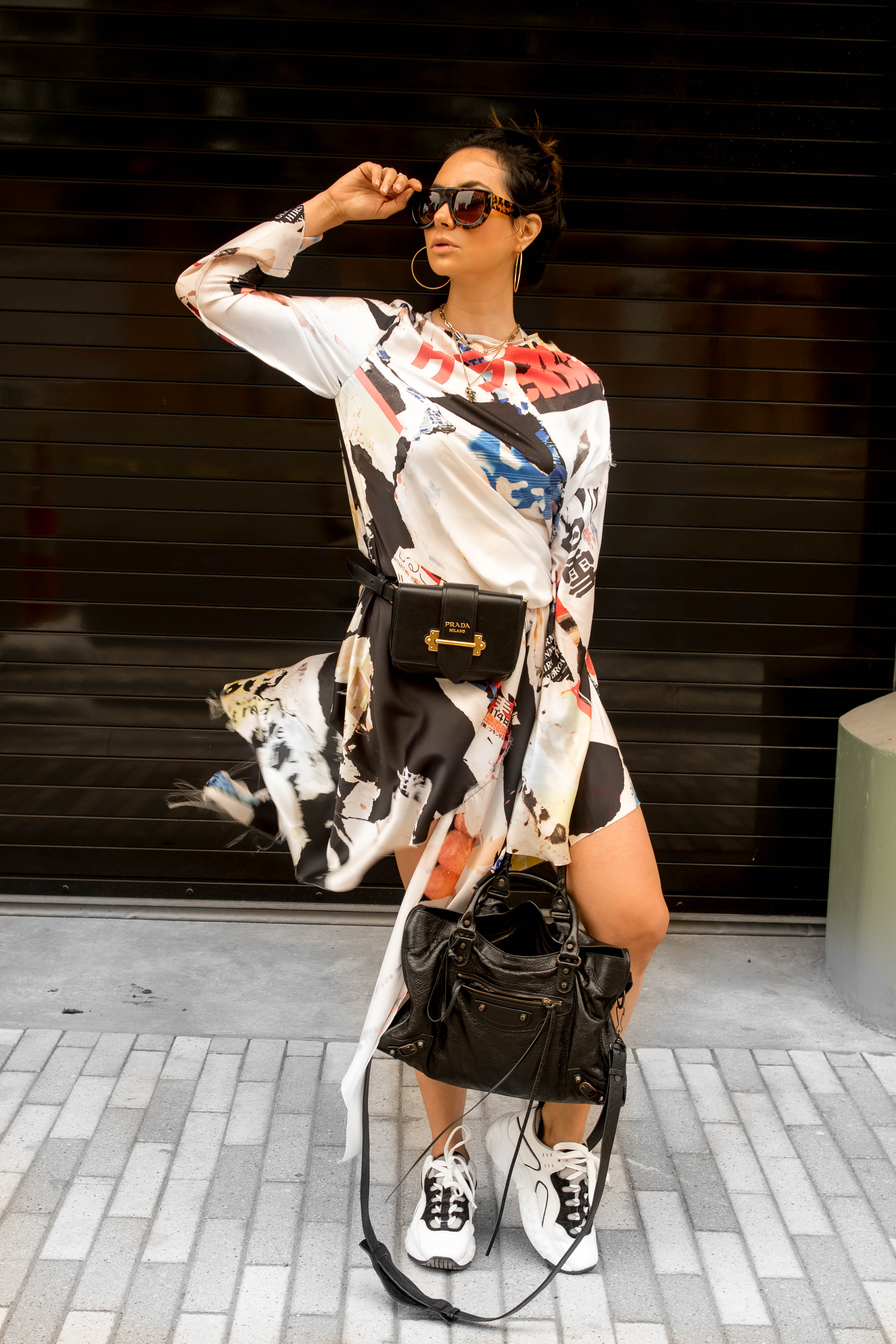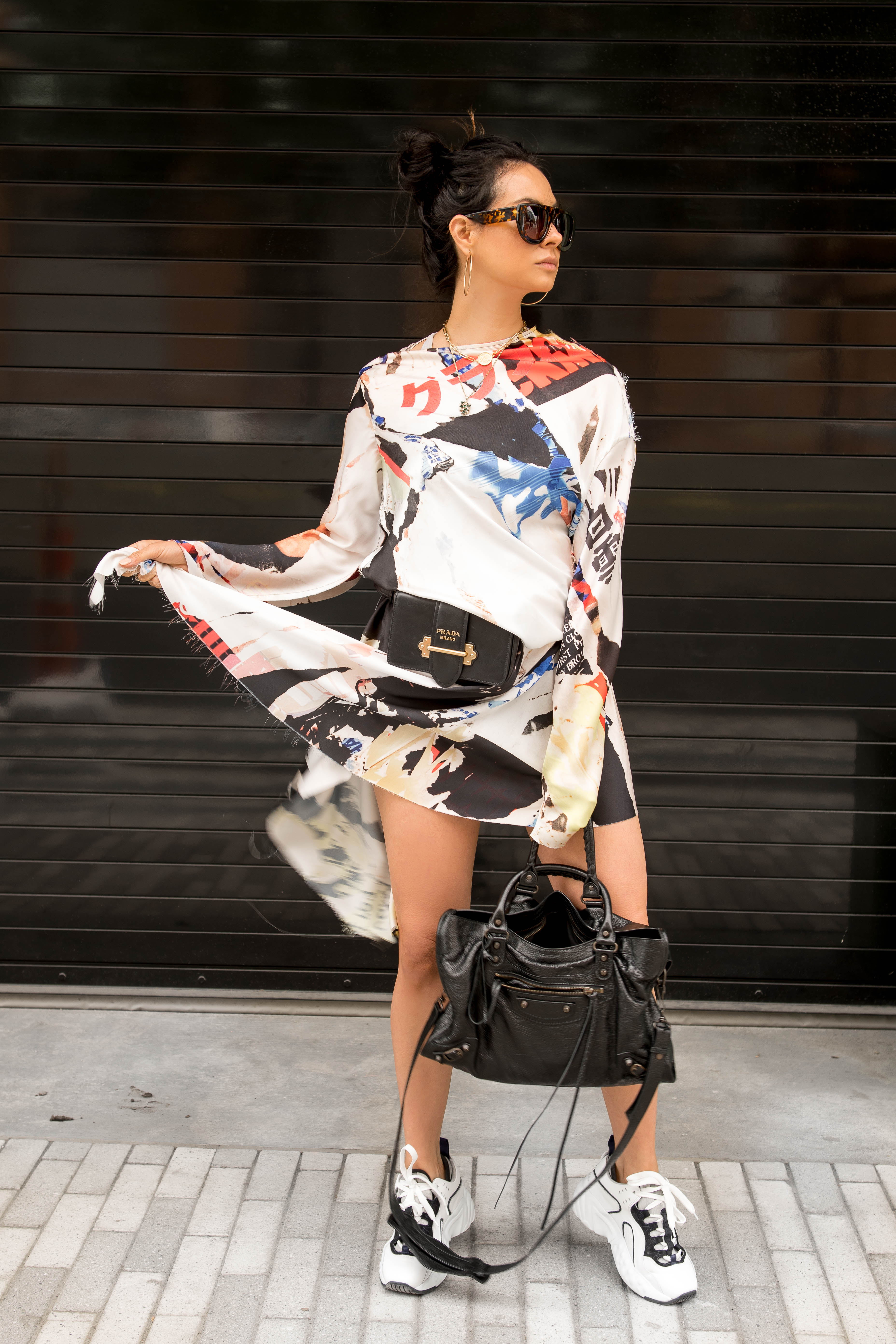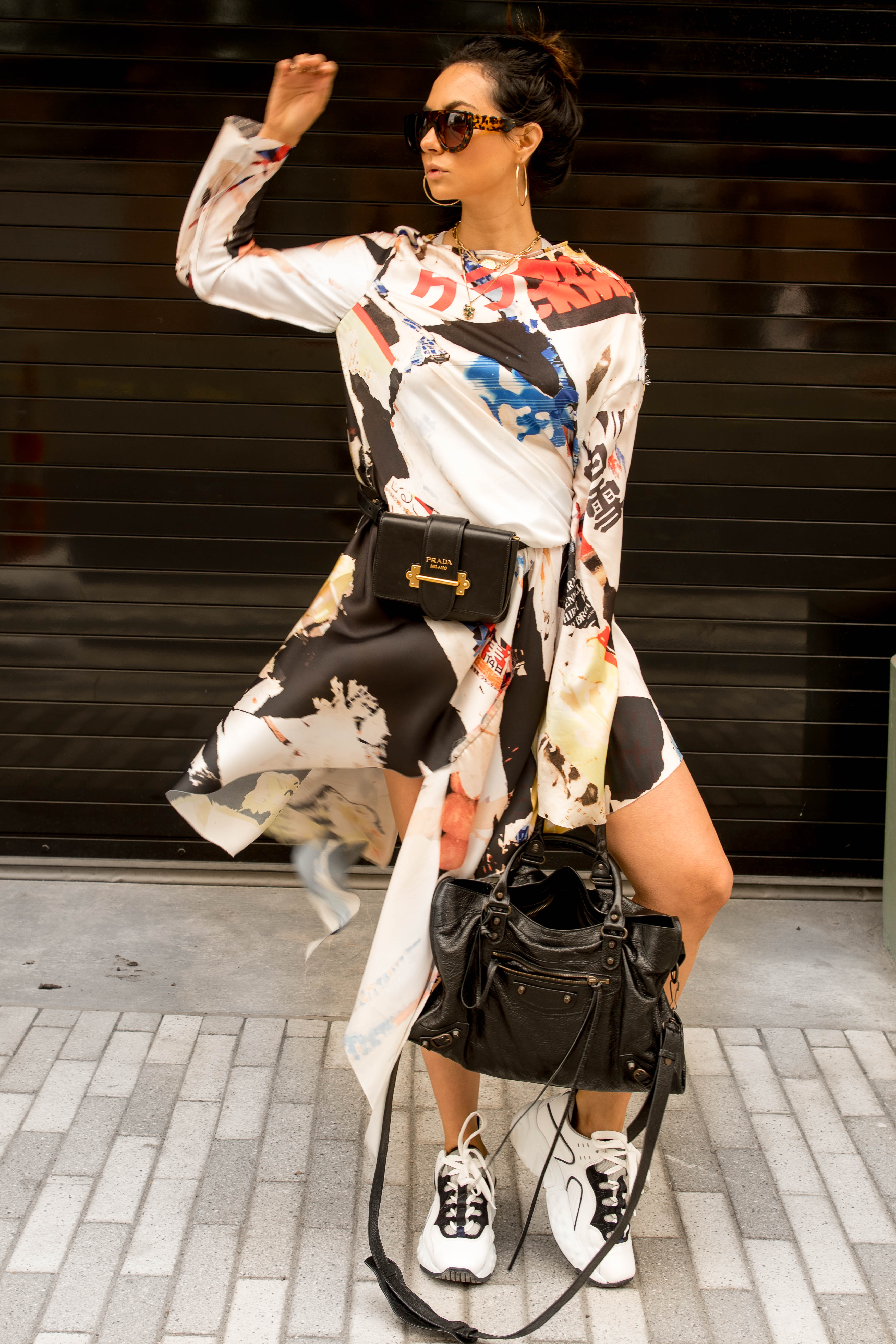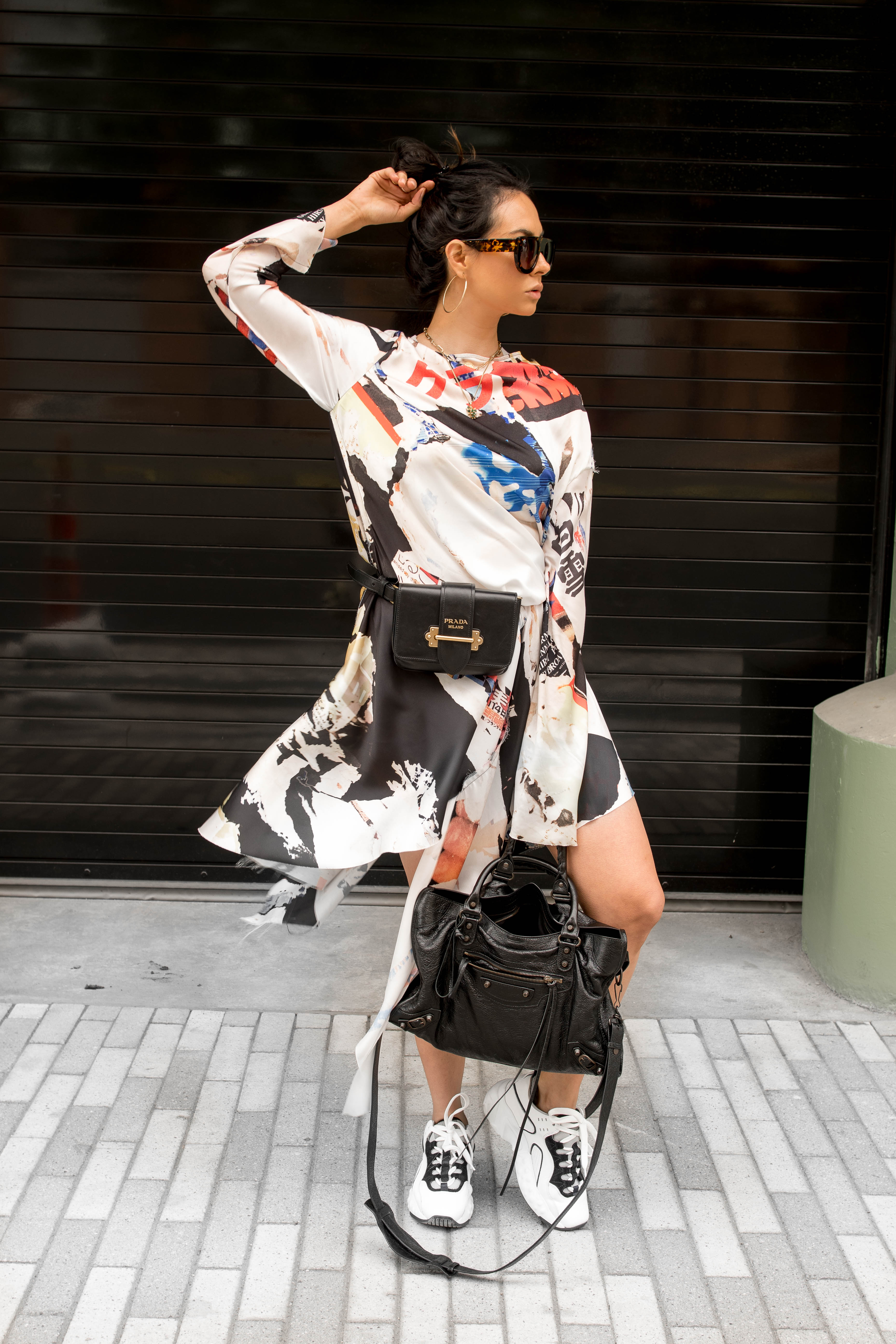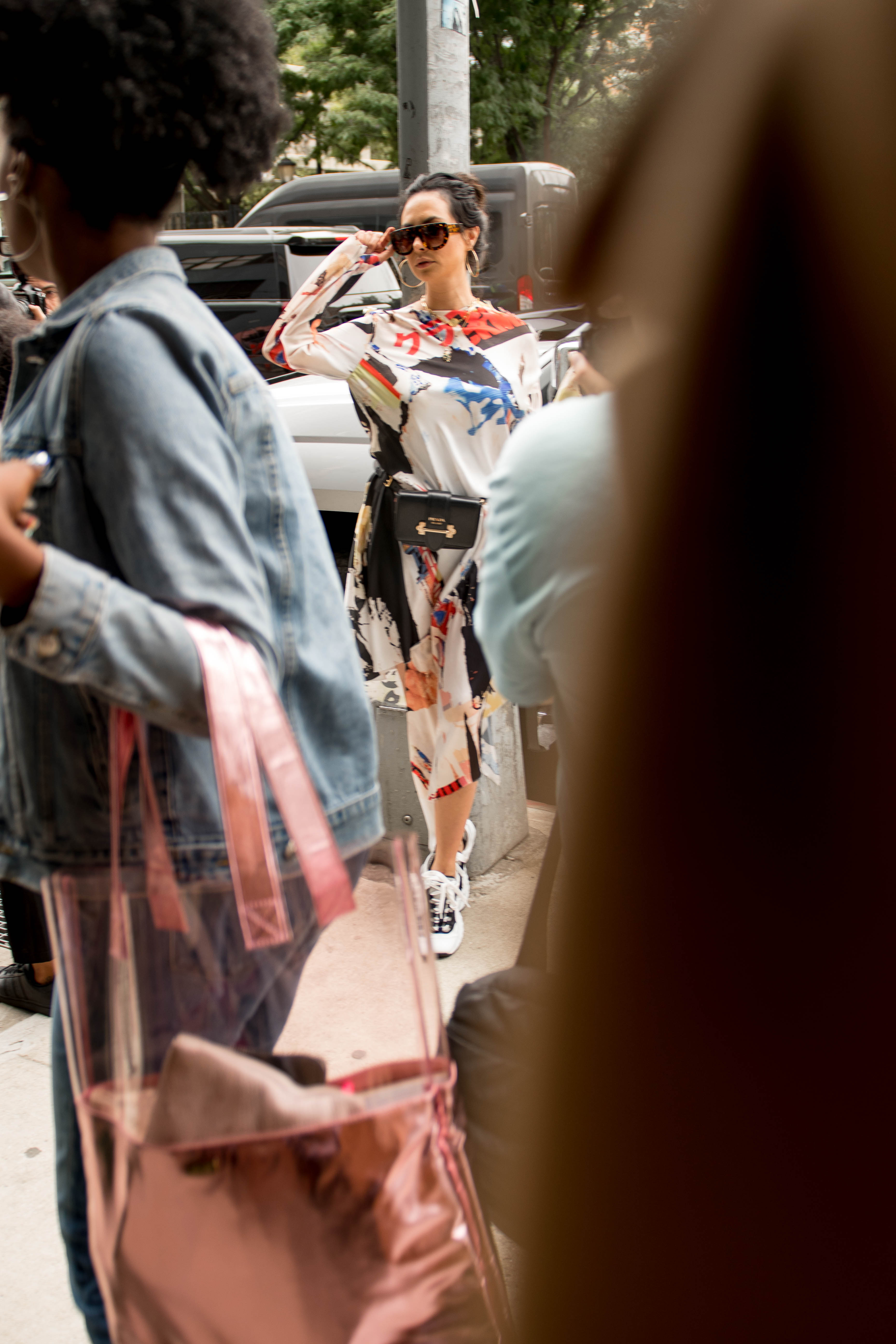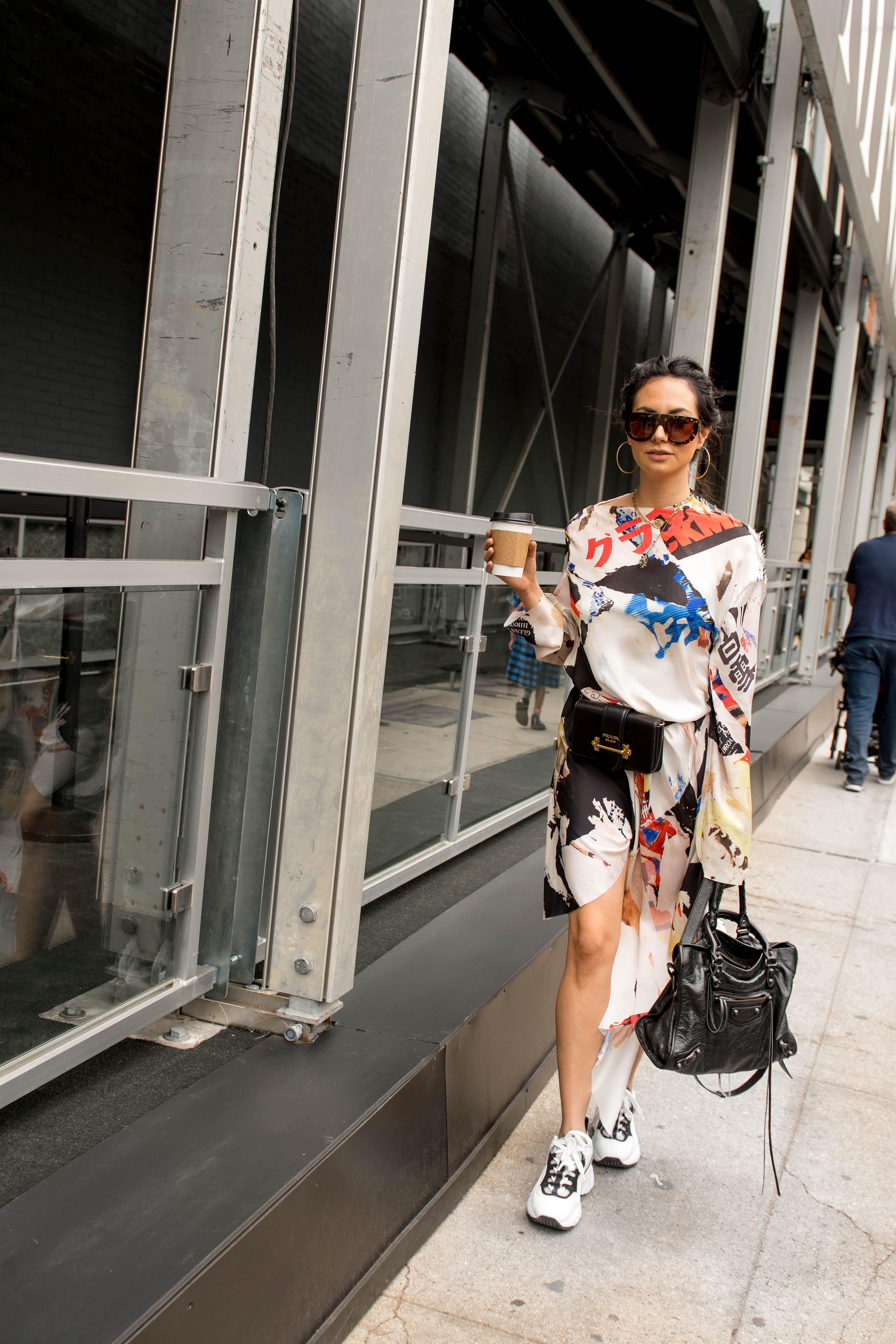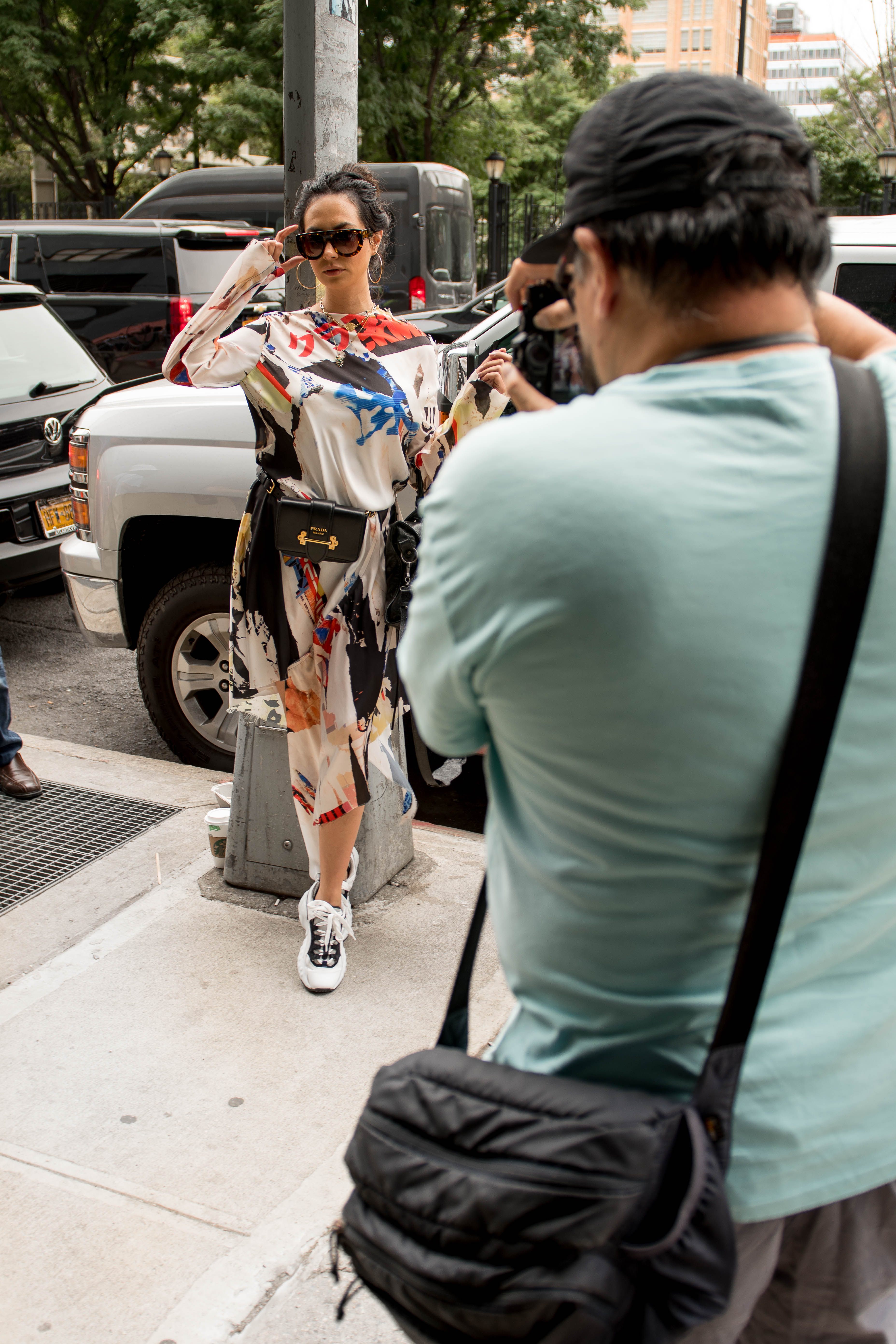 Dressing for NYFW is always tricky. This is what I wore on the thrid day. I was looking for a statement piece that would make me feel comfortable, sexy and fashionable. Something that I would LOVE to be in all day -because my NYFW schedule began at 8am with a meeting and had shows all through 7pm. You know I am all about style that is versatile, practical and HOT. So I went fort this Marques Almeida Dress, which would be fantastic for a glam evening. I dressed it down with a prada belt bag and ACNE sneakers – which BTW I LIVE in these days. They are the perfect momma shoes and are SO on trend. LOVE THEM.
So, to be fully honest, this look was more for me than for the cameras (which it is not the norm when it comes to dressing for NYFW) but paparazzis seemed to LOVE it!! I have seen it in several photographer´s sites and Street Style mentions. So…Nailed it. I guess?
And as far as fashion week goes, I started the day with the CUSTO show and ended it at a bar with my husband. I switched the sneakers to heels, added red lips and let my hair down. He was smitten. I did not shoot that last bit because we decided to have a bit of privacy and a break before our next BIG TRIP. It will be my little KOALA`s first flight (more in that later)… for now, look forward to my next post, where I will be taking Frankie to her FIRST Fashion Week! A little spoiler: She loved the cameras. Ooops. I guess I am to blame for that.
Tell me – do you have a key piece that allows you to go from day to night?
What are your tricks? For me – it is usually a matter of switching shoes, and red lipstick!