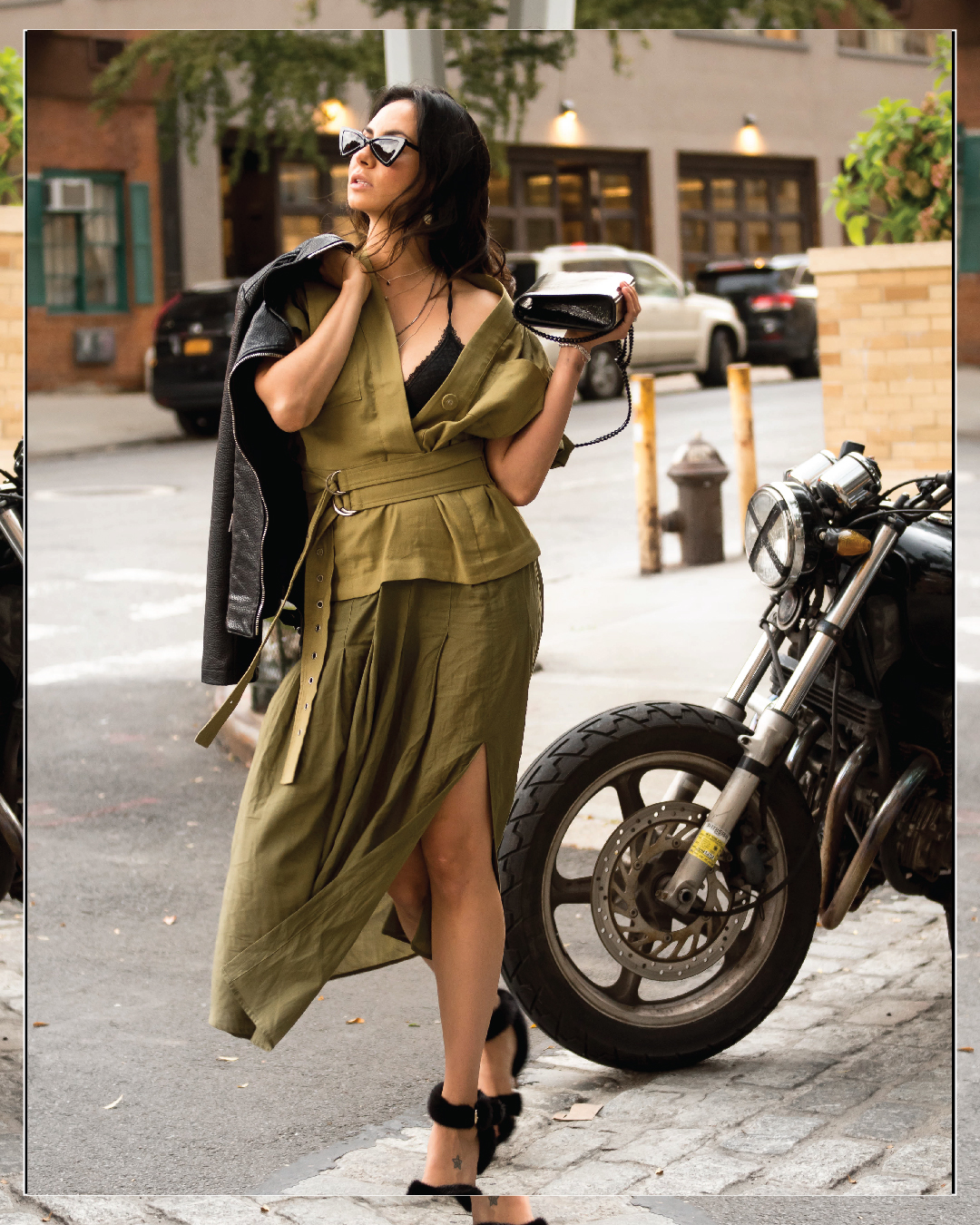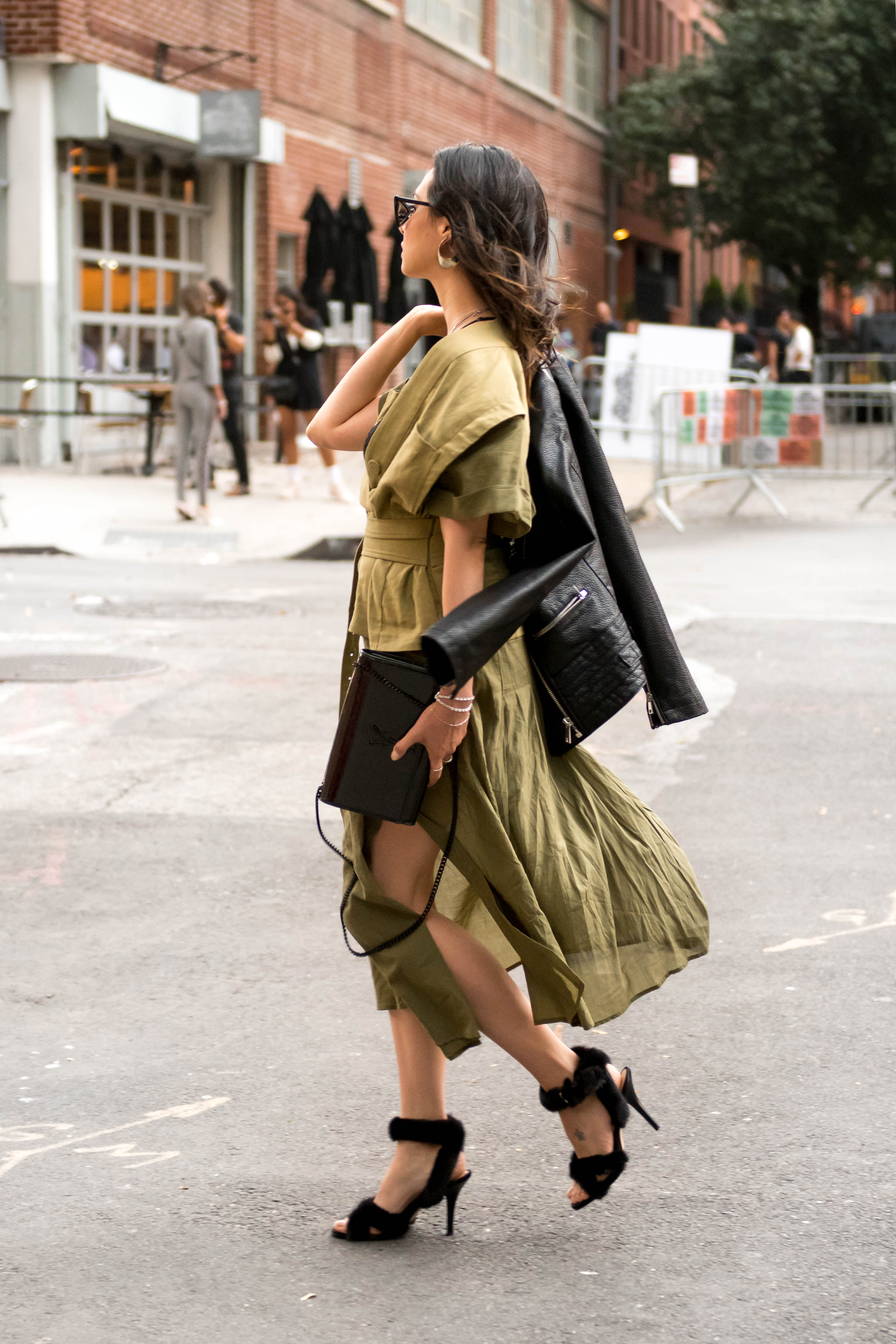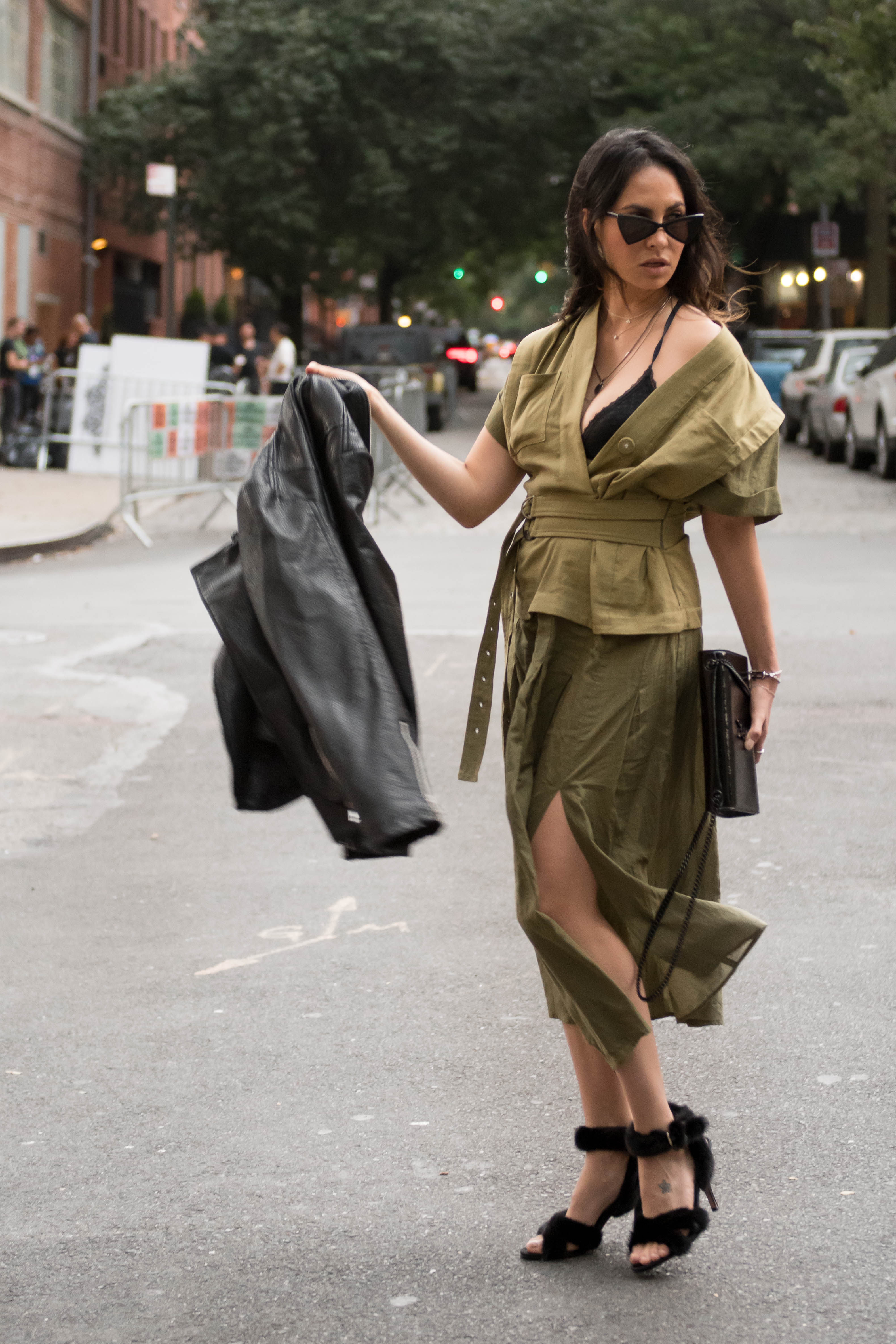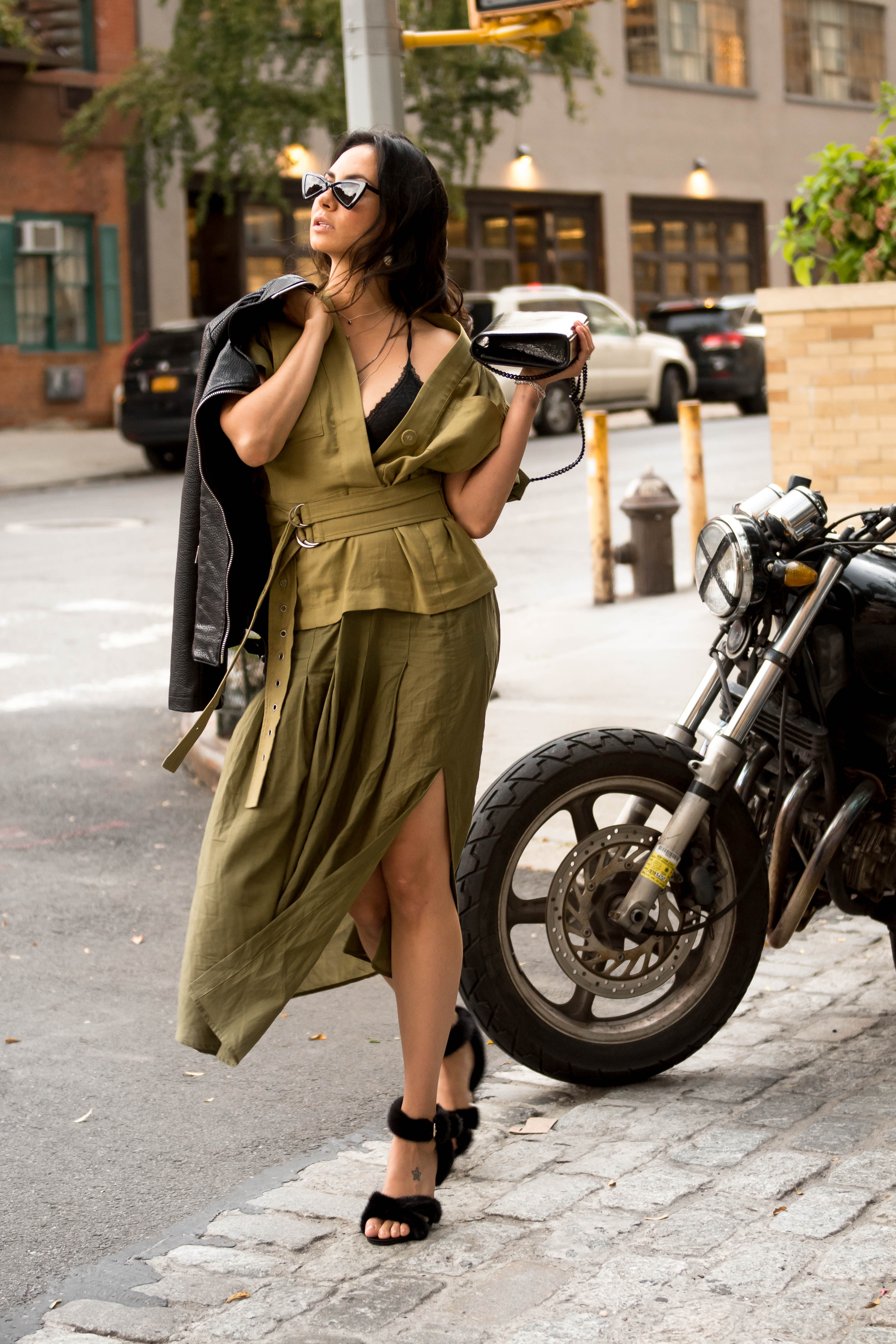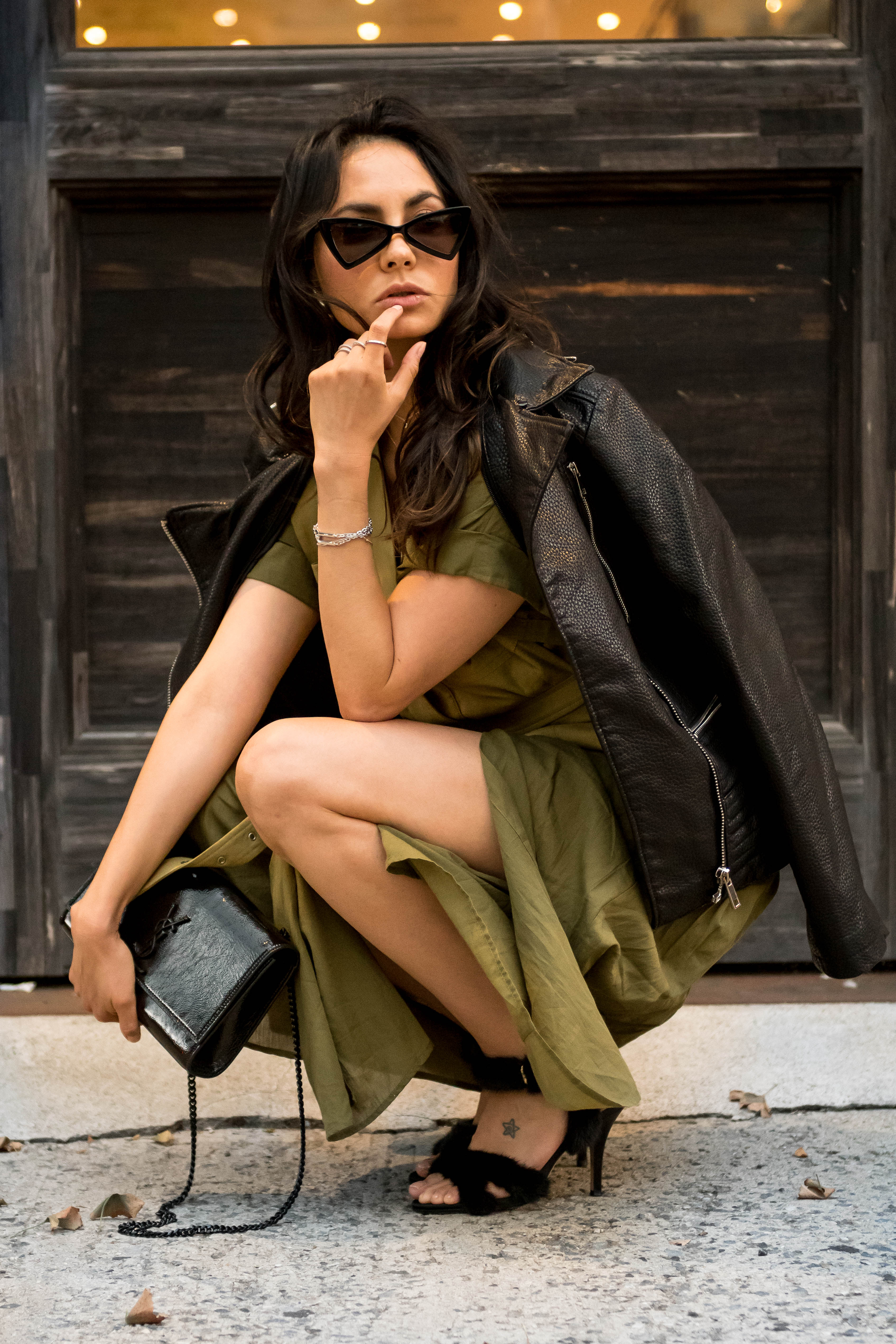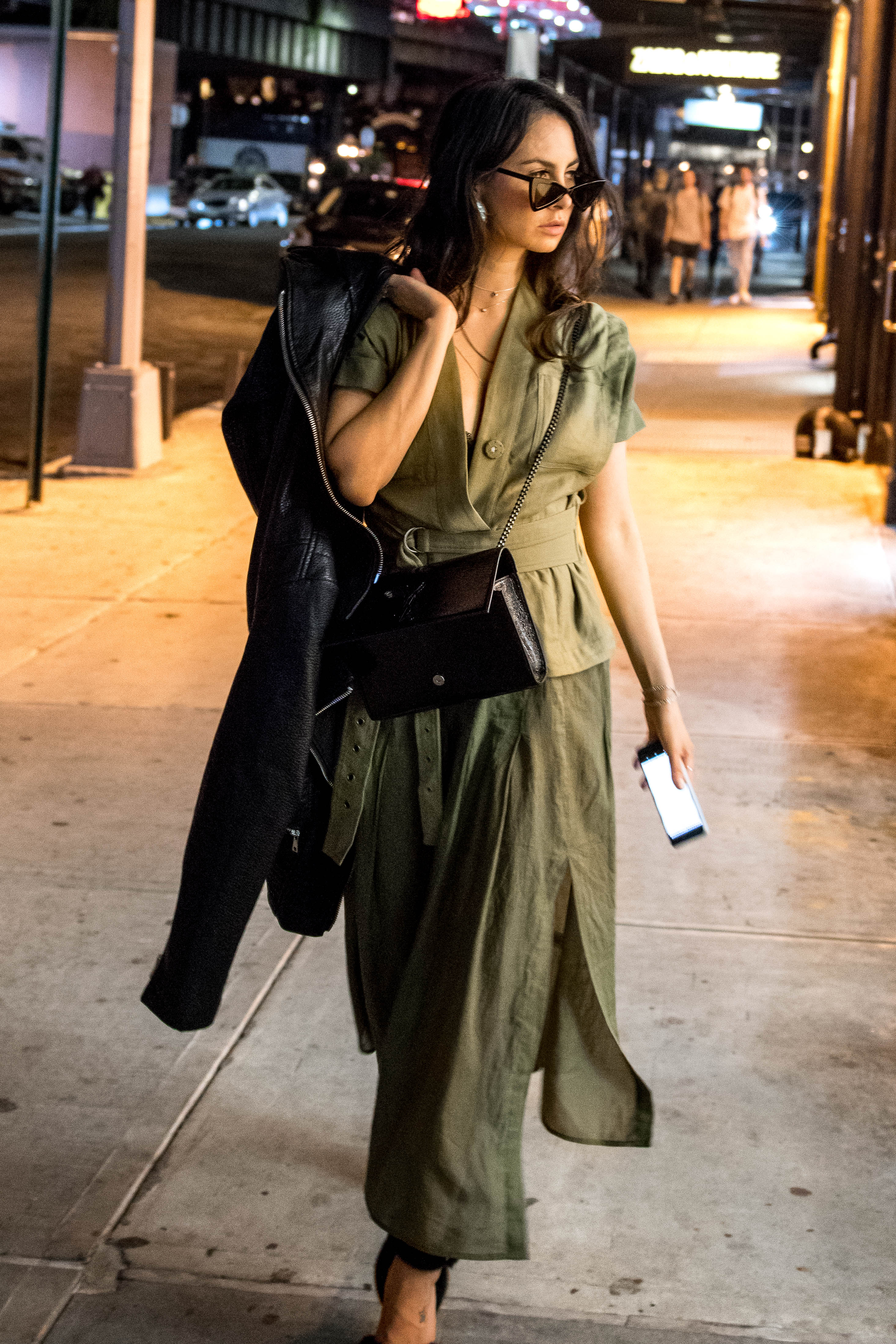 This is what I wore on NYFW SS19 – Day One.
YES. I just had a baby and No, I am not slowing down. Last season I was 2 months pregnant and it feels SO good to be back! Although I have to admit, it took me a second to get my groove back. Shoutout to all my momma bloggers who are doing FW with a new baby at home – and KILLING IT! As a new momma its easy to get a bit of FOMO leaving our babies behind when we go out the door and reincorporate to our everyday jobs. I had some serious guilt for missing her bedtime! Then again, once I was out the vibe of Fashion Week was a massive reminder of how much I love what I do.  I am super lucky to do what I love and to be able to share it with you!!!
Today I wore a military inspired trend. CAMO is trending but you know I always look for easy simple and more versatile pieces that I can dress up or down with accessories. Last week I wore this dress with dad sneakers and also LOVED it. I also wore my gold jewelry set instead and a messy hair bun. I went to meetings, ran errands and did our usual park stroll of the day. YES. This whole thing of being a working momma is not easy. It takes massive amounts of coordination and motivation. But I am totally digging it!
Shows attended: Nicloe Miller. A personal fave every season. I love how she combines an edgy vibe with feminine cuts and materials. If you have not seen my Outfit trailer on IGTV from last season you totally have to check it out.
And if you want to SEE THE SHOWS go to my NEW SECTION, Edited by Erick Alva de la Selva. (In house Photographer). Best shots of the show.
I wore Made in NY dress. Valentino Heels. YSL Patent leather bag and Karen Thomas NY Jacket.
Jewelry is a mix of Parpalla, W Brittany, Lane + Lanae and family vintage.