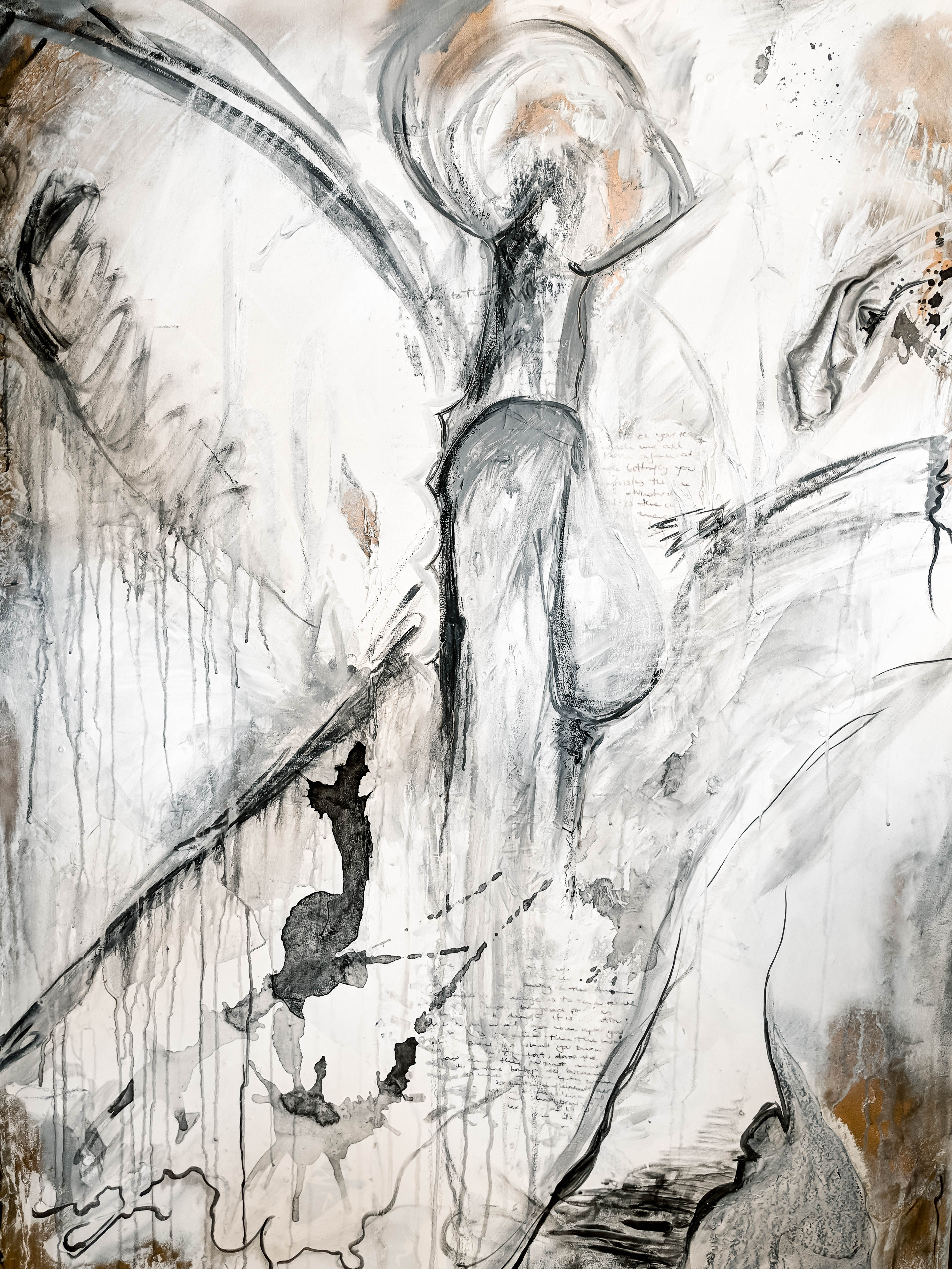 "Break free of that cocoon and fly" Cocoon 2016. Amores, you voted to see my artwork so here it is; The Art Behind The Blog.
You can read a bit about my artist alter-ego below . This piece is the last of a series called "cocoon". I developed the series as I worked though change, grief and disappointment- I had a hard time letting go of what I thought life should be like and learning to flow with absolute freedom as an entrepreneur in a completely new country. I knew no one and was unsure of what I wanted to do next. A lot changed during this time. I also became a certified yoga instructor and travelled like crazy that year! It represents when a butterfly leaves its home. It means change, freedom and surrendering to absolute acceptance. It was showcased in my first solo exhibition in Costa Rica and featured in several online publications. It has received a couple of offers but it is one of the two pieces I have ever made that are not for sale.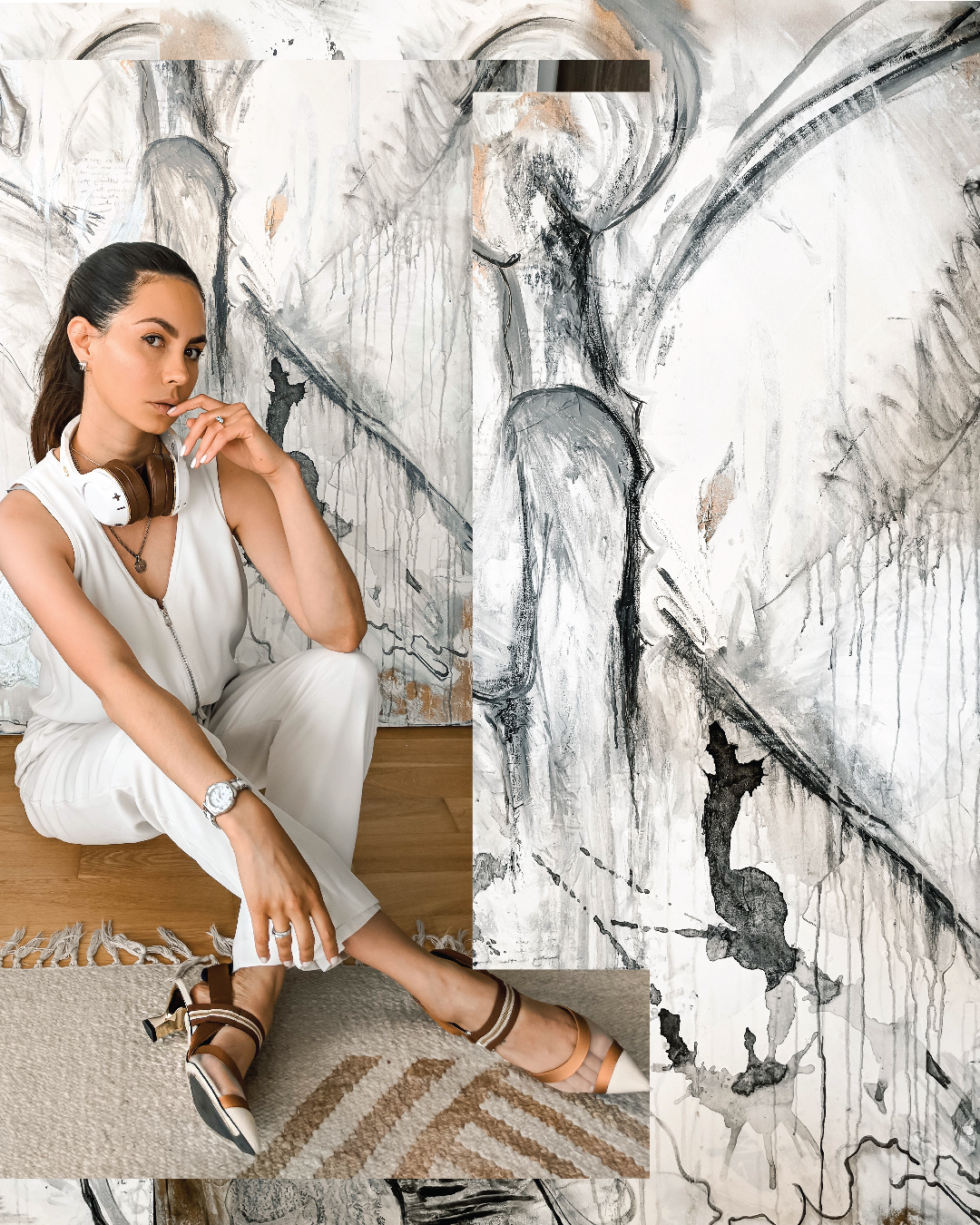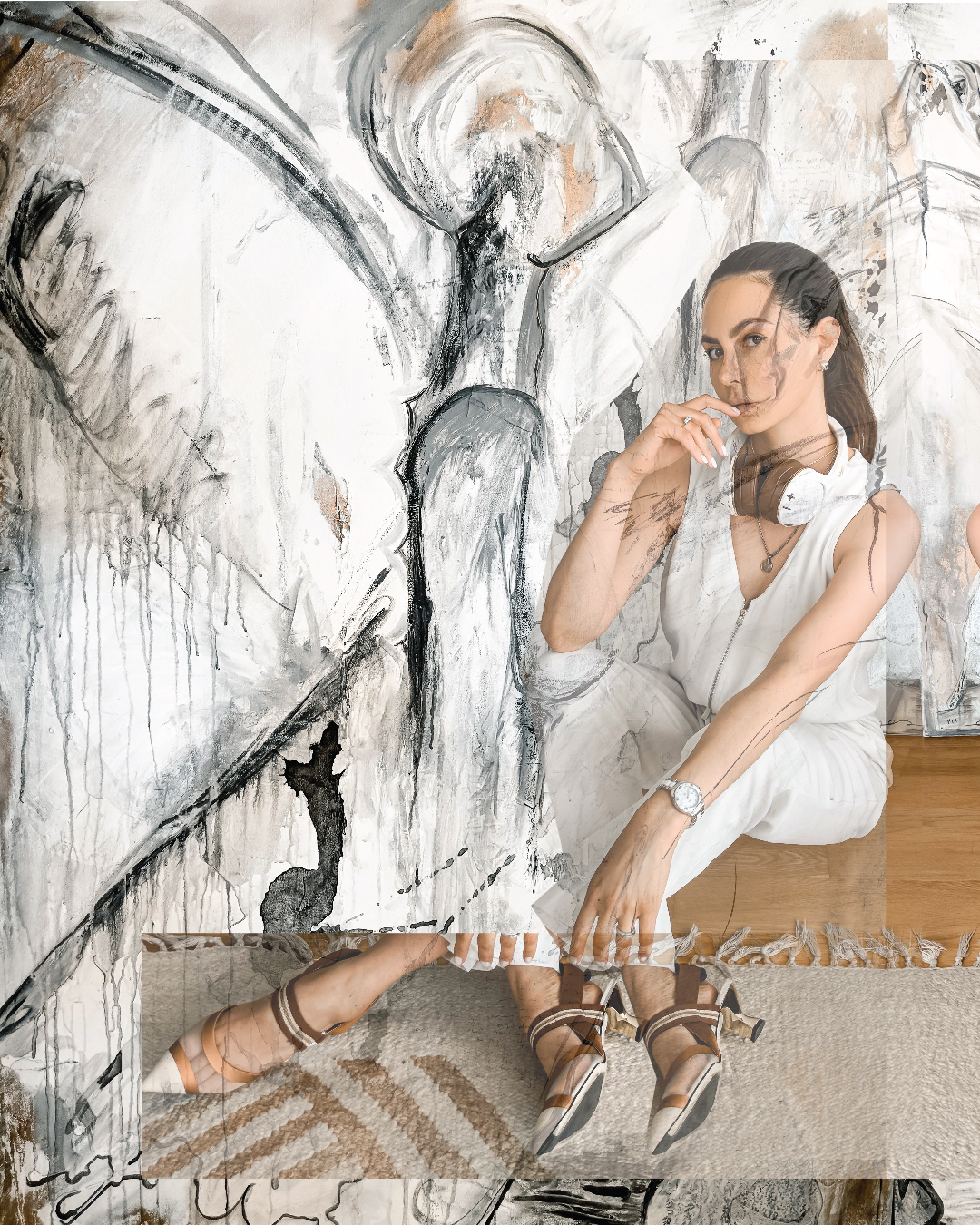 ABOUT THE ARTIST: I am, for the most part, a self taught artist. I actually wanted to study art as a career – but I had to make a choice and life took me to another path. Art and creative work has always been my mistress. My art is mostly a reflection of a personal journey of FEMALE EMPOWERMENT. My blog and instagram aesthetic is an extension of this art. I find inspiration in dark places and nature and make the humans around me my muses. My work is always reflection of where I am (physically, emotionally, mentally) and it is unavoidably personal. I have had exhibitions in three countries and have donated several paintings for auctions supporting environmental causes. I have also painted with jaguars (yes the real animals) in a rescue center to raise funds. I stopped painting for over a year. I was busy with other things…I also like large formats and the space is hard to find in NYC. Currently, after receiving so much of your encouragement on Instagram I have decided to find a gallery in NYC that exhibits my work!!
Would you like to see more of my art on my blog?
 I would love to share this side of my life with you!!