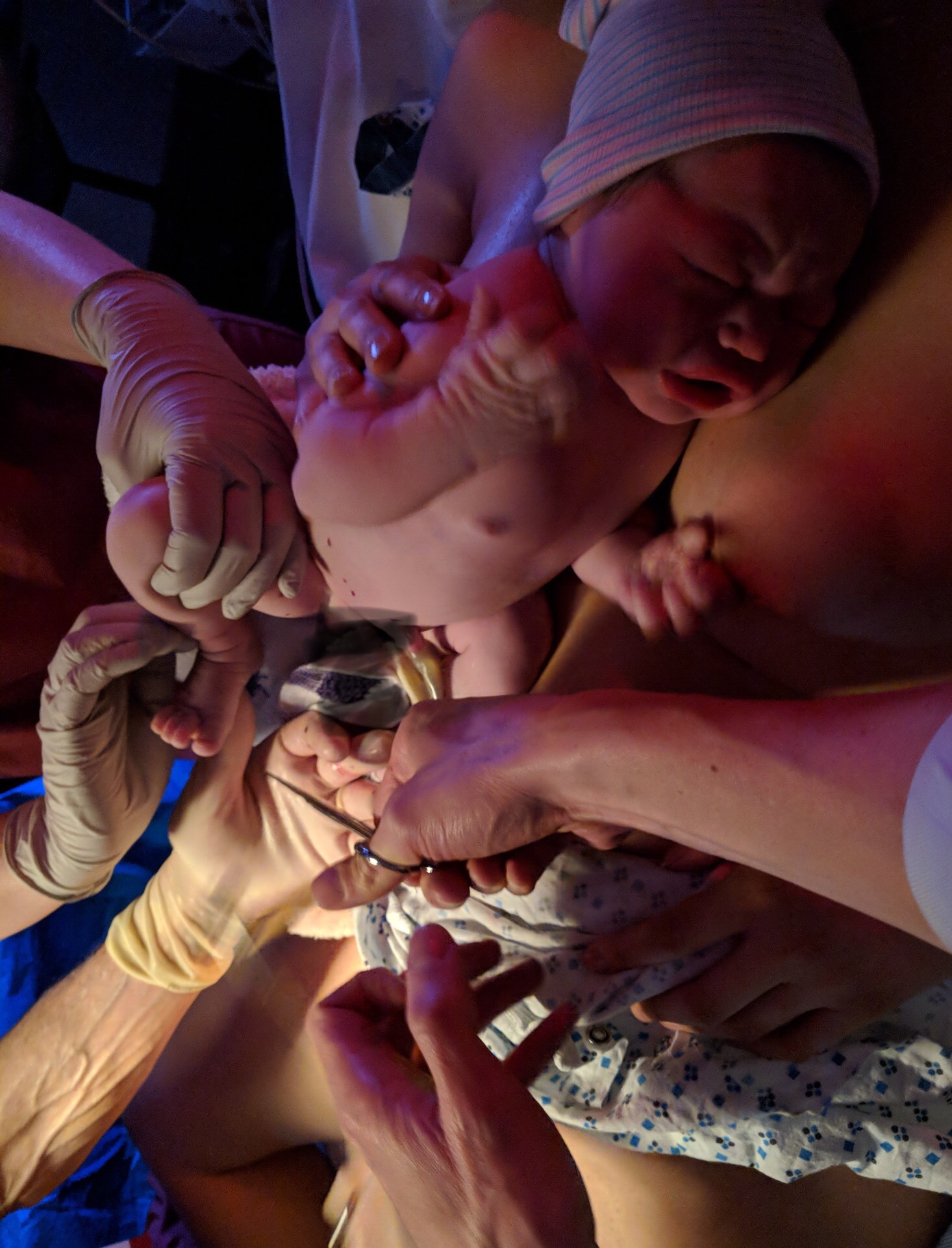 This just got real.
For nine months i felt like I was training for a marathon. Special diet, exercise routine, sore muscles… It had not entirely dawned on me what it would lead up to. We didn't know the gender or had the nursery set up – and I kept myself busy with work. Life carried on.
The 28th of April I began having contractions on the way to the farmer's market. My water broke and I began 29 hours of labour without any pain medication. It was a choice we made to avoid injecting chemicals into our baby's bloodstream before birth. I managed the pain with ujjayi (yoga) breathing and hypnobirthing techniques. It was far more painful than I expected. Matthew held my hand and breathed with me the whole time.
The 30th of April, as the clock turned to midnight, I gave birth to a beautiful girl. The doctor laid her on my chest and her dad cut her cord as she crawled to my breast to feed herself, wide awake, only a few minutes after being born.
I have been in awe, shock and a quite a bit of pain ever since. My body has already began to return to its usual shape and I am still learning how to hold a tiny human. If I had to, I would do it all again in a heartbeat. I would not change a thing.
Welcome to the world my little Francesca.