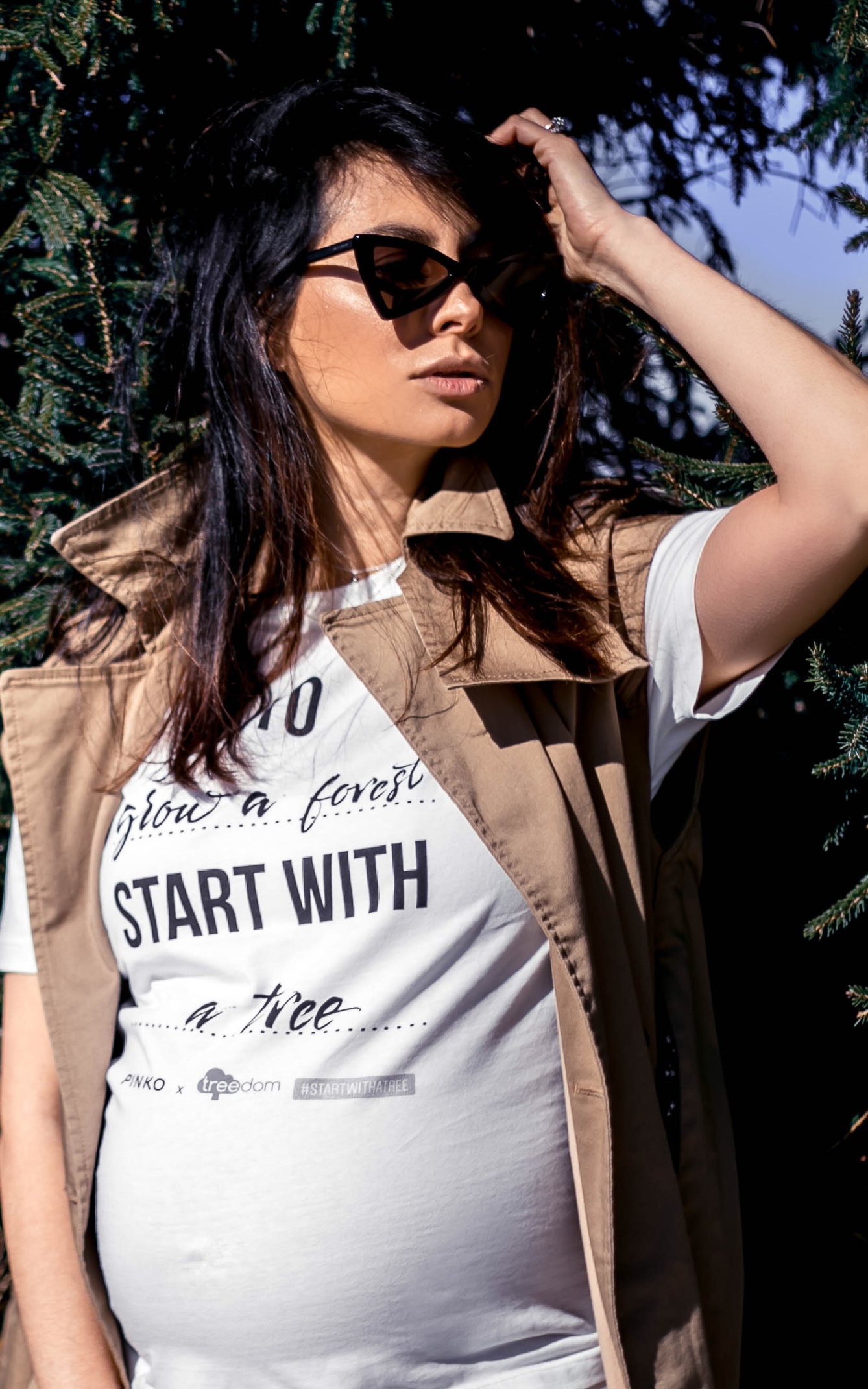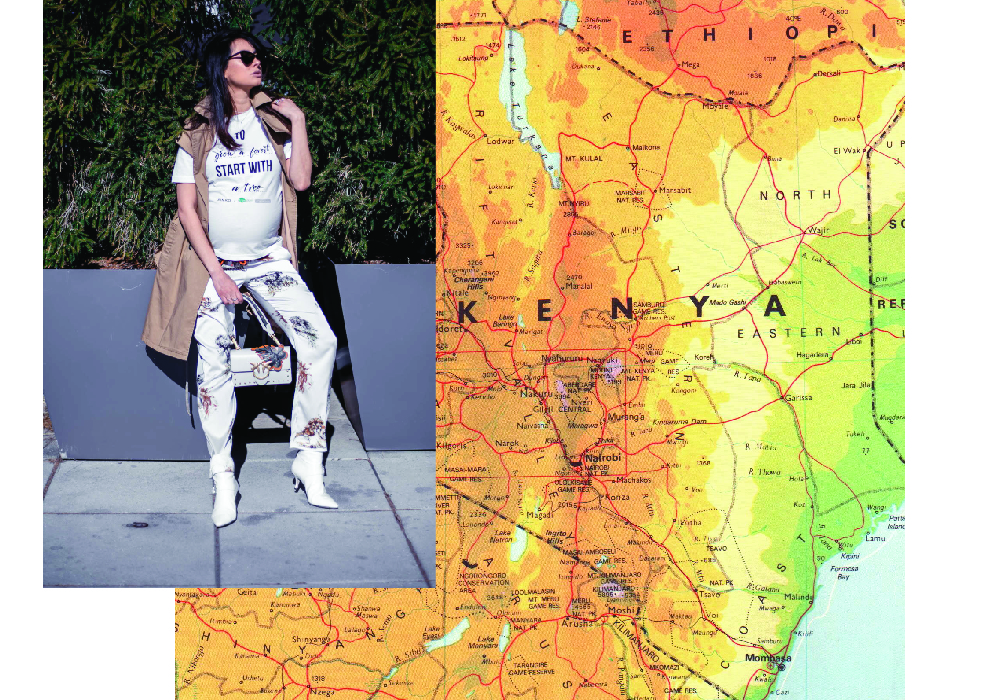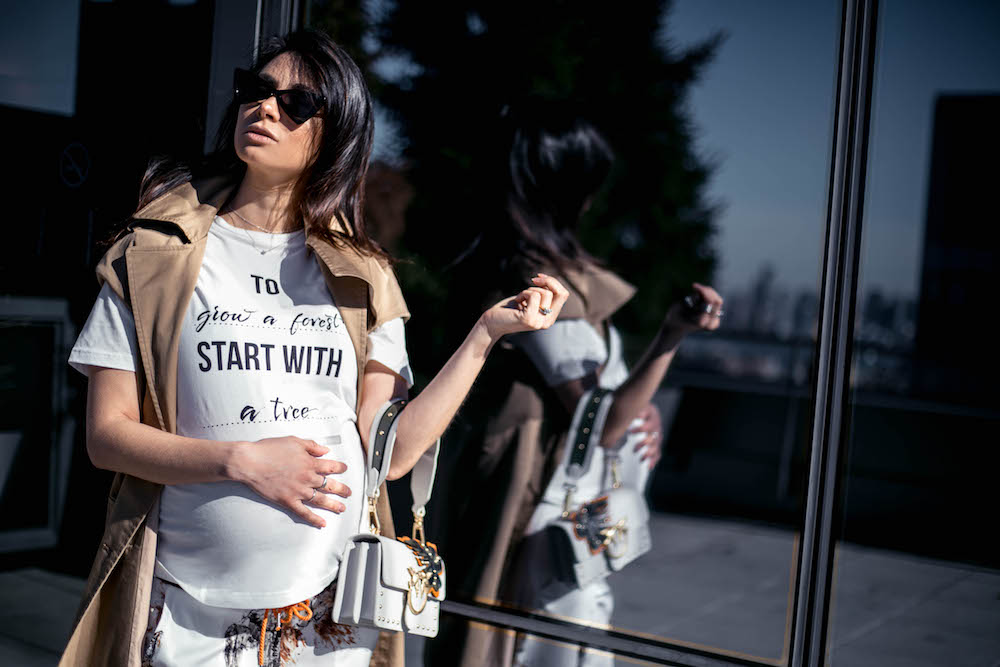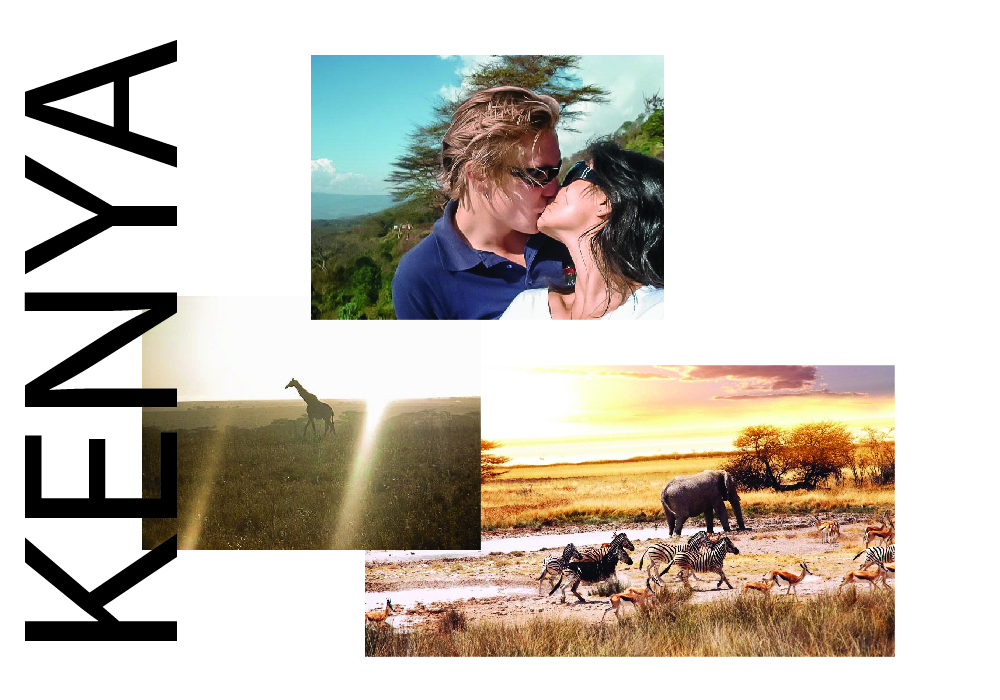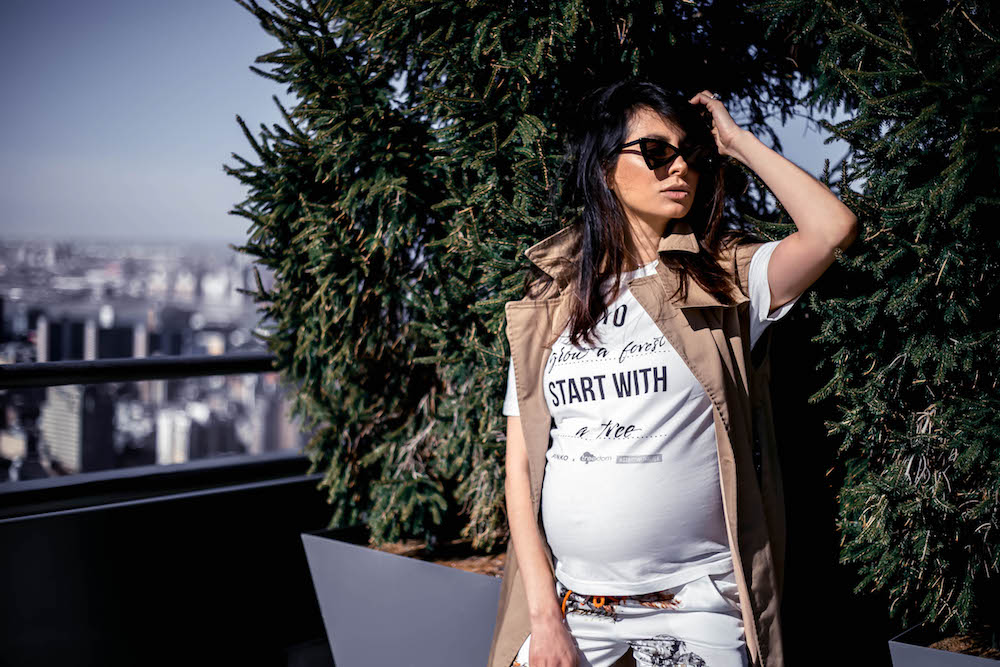 Plant a Tree in Kenya – that sounds so far fetched. But a anything can happen these days.
I met my husband in Kenya while working for the United Nations Environmental Program. I have a soft spot for both, the country and the cause. When I found out about PINKO's latest initiative and they offered to"Plant a tree in Kenya"  – I wanted in. Basically we buy a Tshirt, and they plant a tree in Kenya to build a forest. Trust me, after being involved with several NGOs, initiatives and causes, I am quite skeptical to be part of any at all. What I loved about this project is that first of all it comes from PINKO, a company that genuinely cares for the cause and has no alternative agenda for doing it; it is associated with treedom; and you can actually track your tree on their system!
PINKO also launched their Safari collection to go with the cause – and it is stunning! The pants and the trench are my obsession – not to mention their pinko bags!
Isn't that crazy? You buy a cute Tshirt and you get to plant a Tree in Kenya. Something significant on a completely different part of the world – for years to come. And all this WHILE reducing your Carbon print!
"TO BUILD A FOREST, START WITH A TREE"
That goes for anything. That is why I wanted to dedicate this tree in Kenya to my unborn baby.  You have probably read that we want to make his/her footprint as carbon neutral as possible – and this is a great way to start! We are not sure when baby will be born (sometime in the next month), and we don't know if baby will be a boy or a girl – but s/he already has planted a Mango tree in Kenya!! Score: CO2 -500. #Win.
And I swear this is actually a bit worrying. . . did you ever play that FARM app, where you can build a farm tree by tree? – ok, well treedom is JUST LIKE THAT but in real life. I actually have the shopping cart full of coffee trees in Nepal for when baby is born (Aries has the coffee tree as it's "birth tree") – and we are going to need a whole farm to make this baby´s carbon print neutral. Hashtag Goals – but for now, lets start with a tree?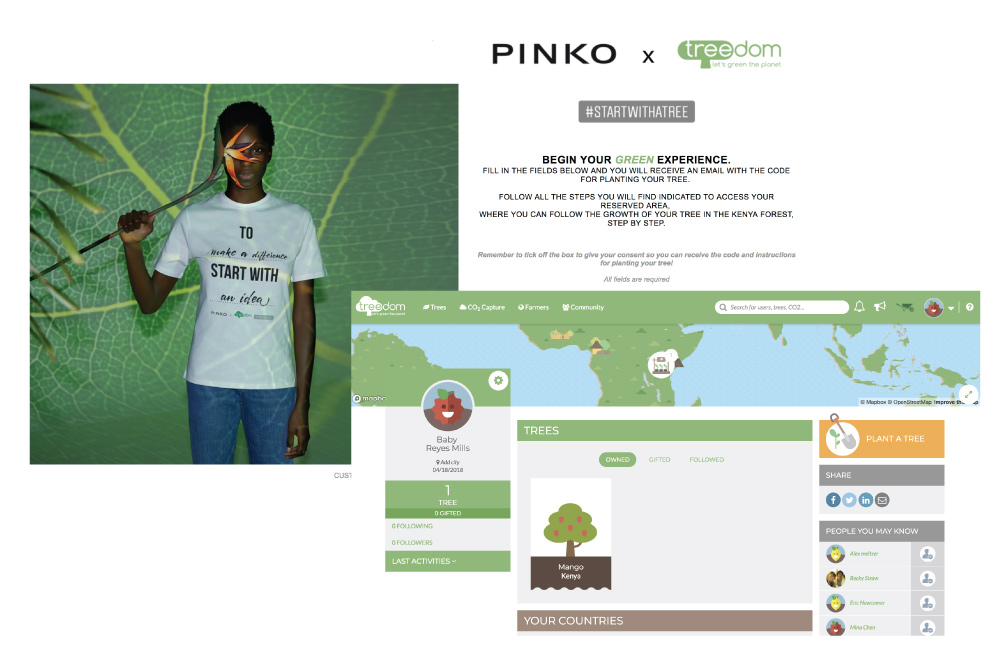 Wearing all PINKO in the photos above.
Thank you Pinko! What a great idea!
And you? When was the last time you planted a tree? I would love to just go to a field and do it – but living in the city is a bit tricky. Do you know what you Carbon print is? Do you do anything to keep it low? . . .If so, I would love some insights and ideas!! Leave a message!
XOXO