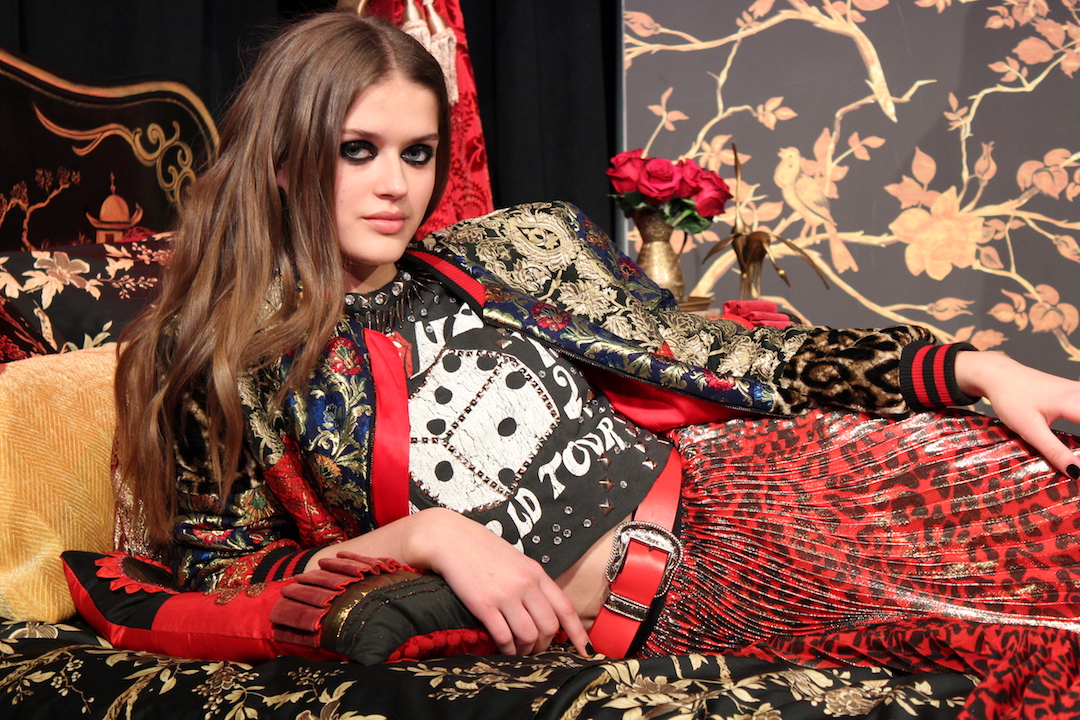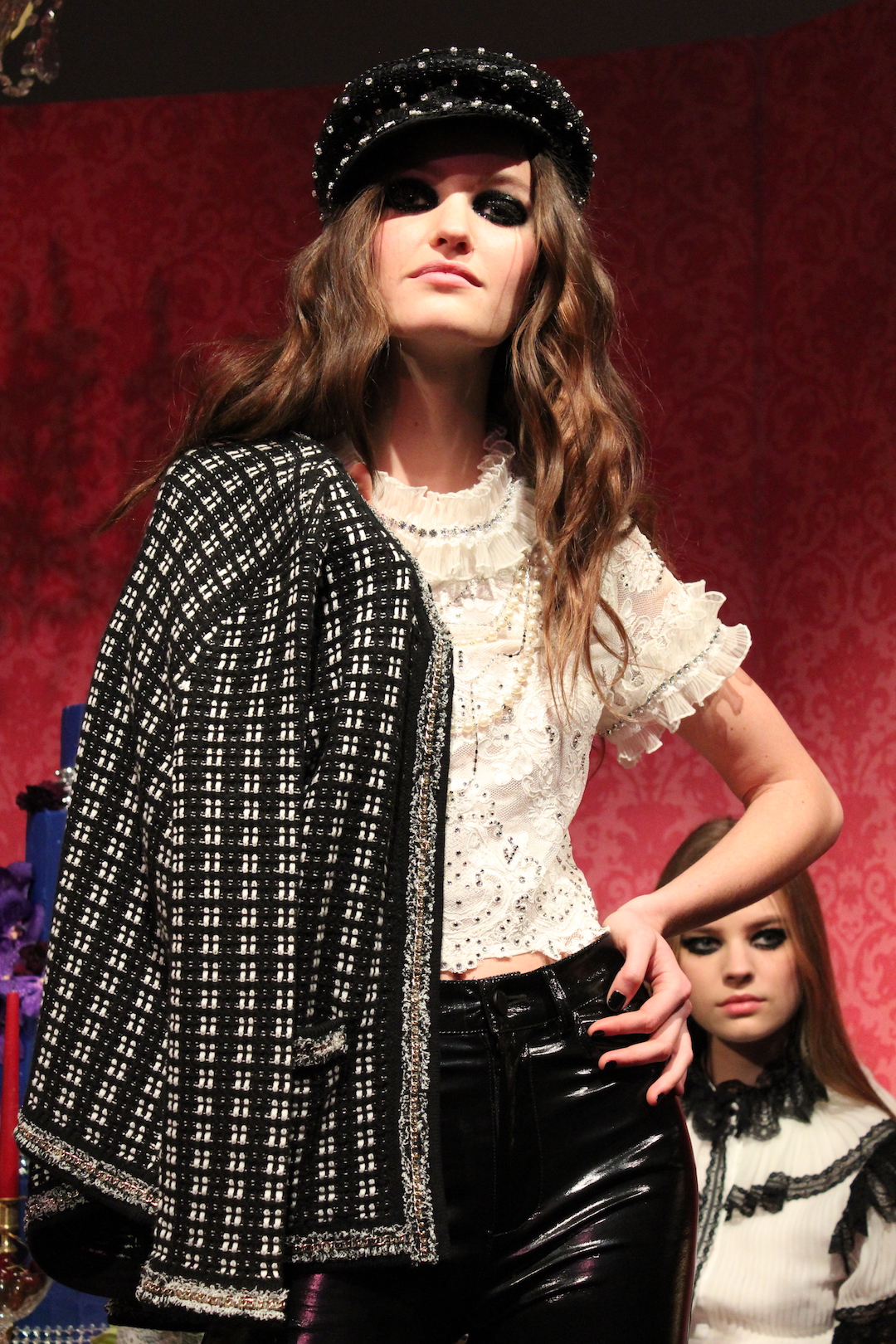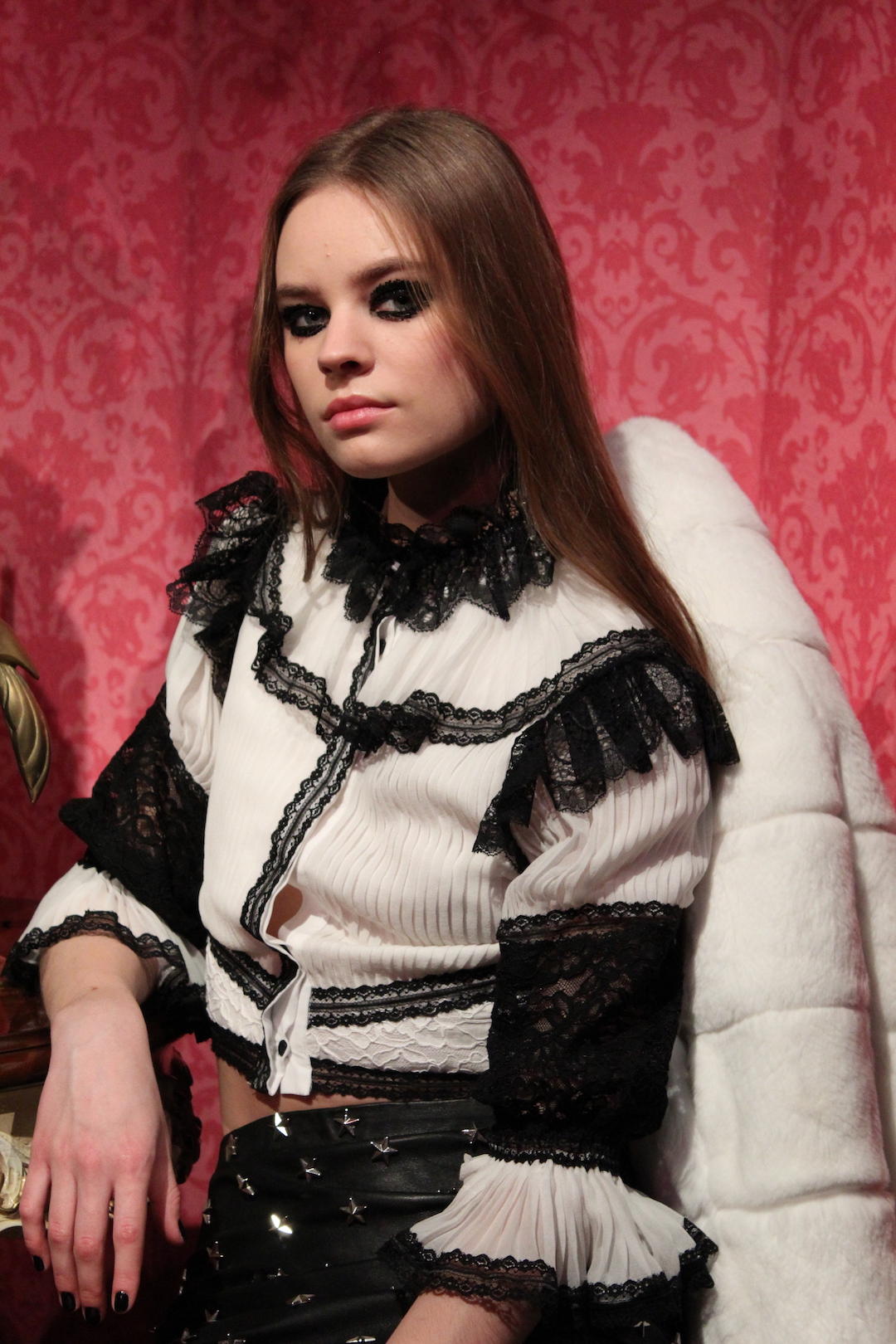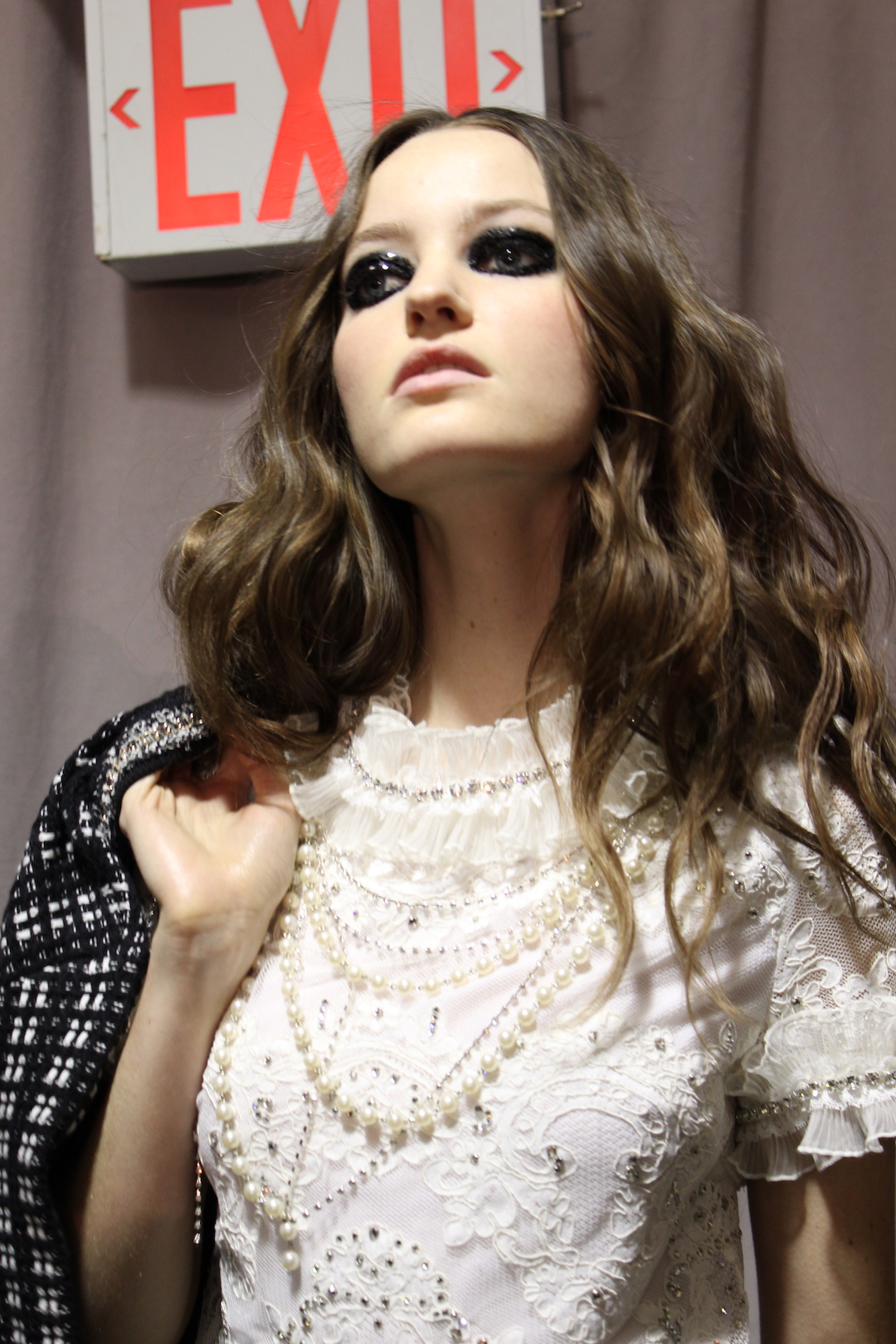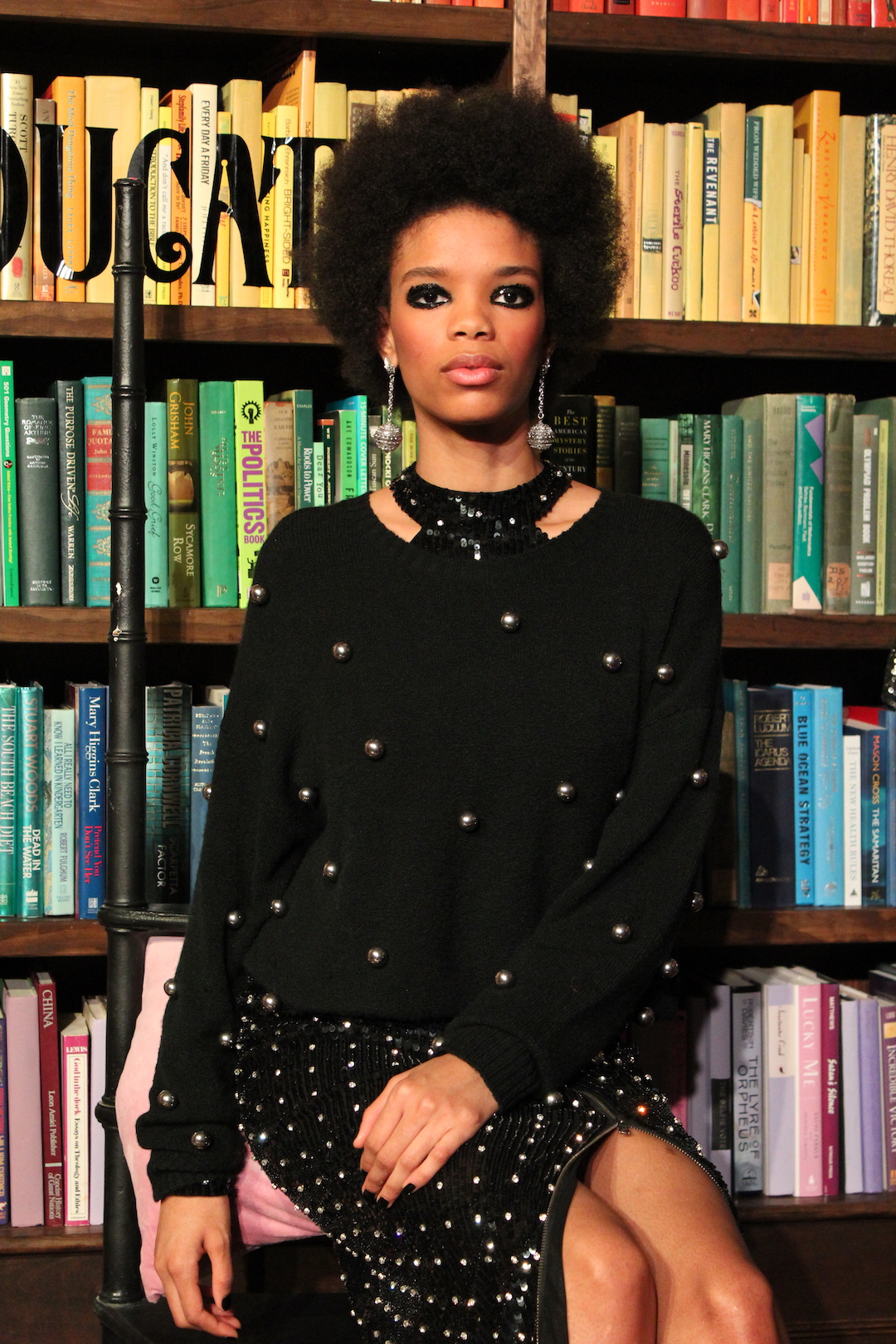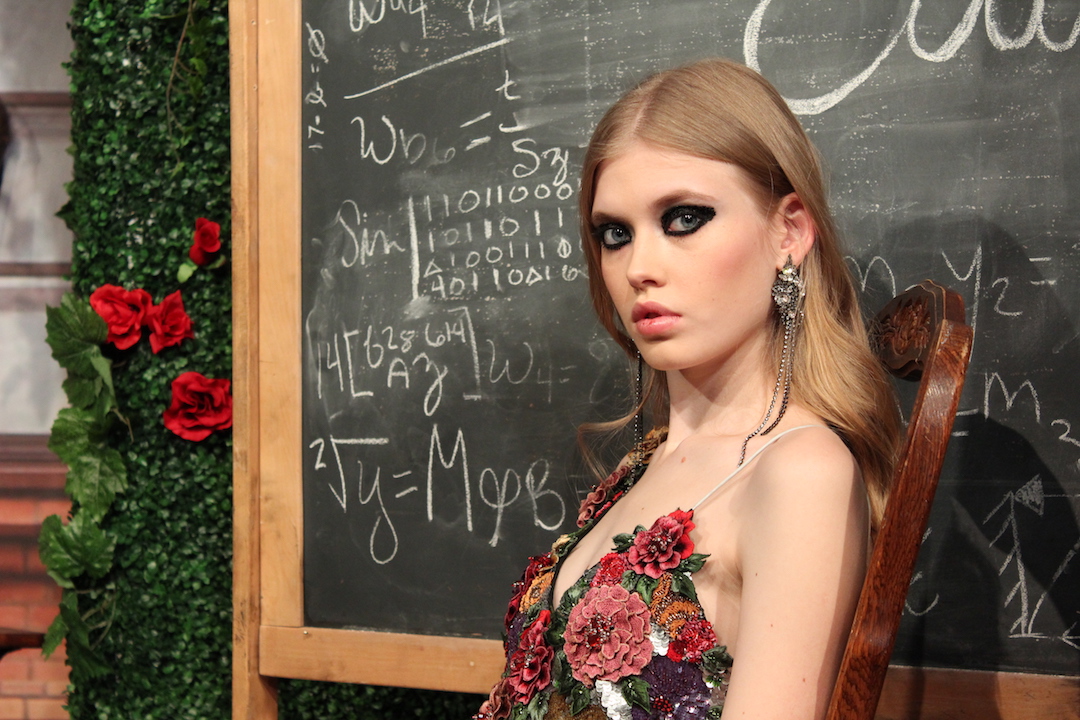 ROCK N' ROLL VINTAGE
How to Get the Look: Delicate and decadent materials in bright colors combined with leather and studs.  The expression of a feminine rebellion across time  by Stacy Bendet. The sultry black lids on the make up and textured waved added attitude to each outfit.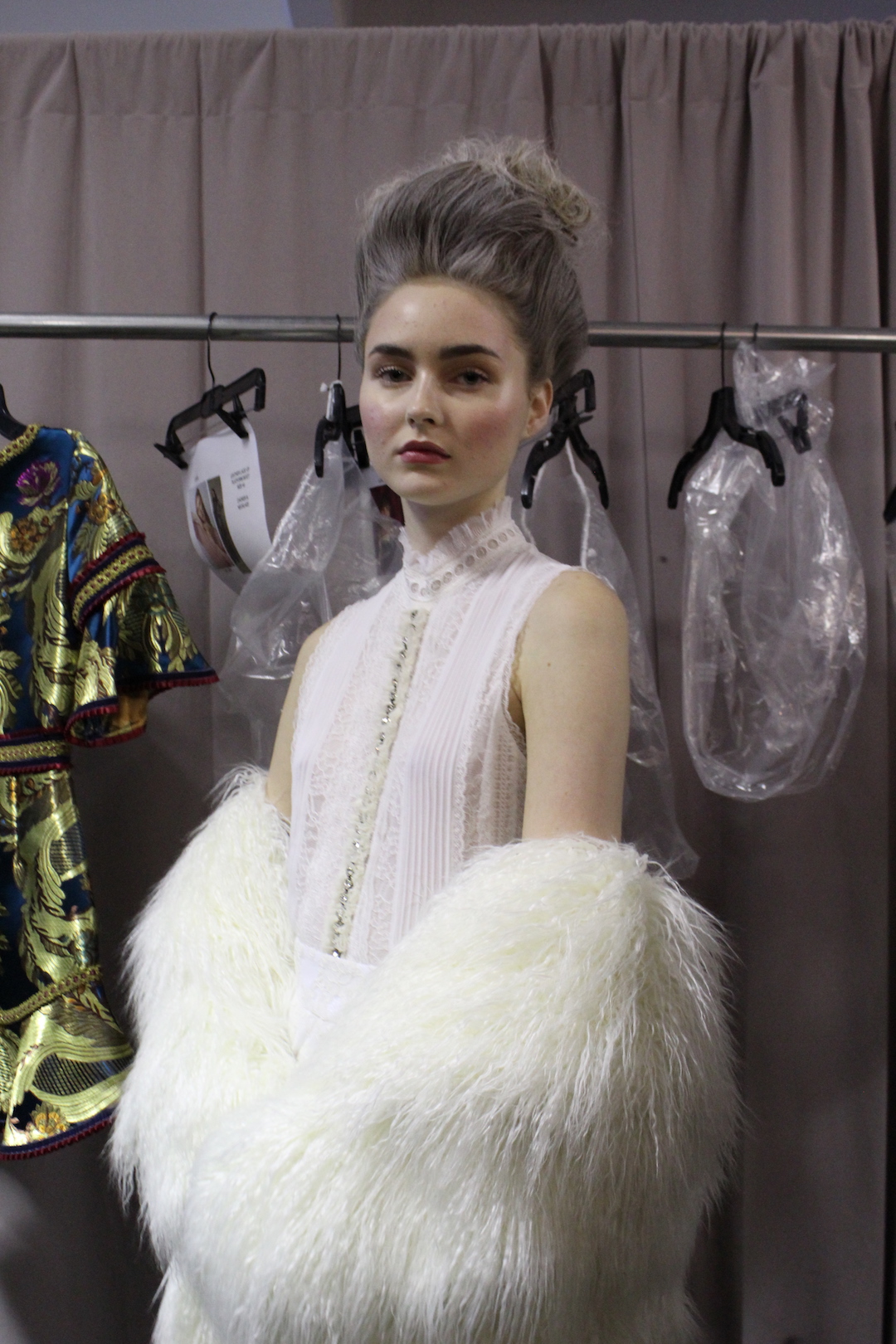 As always, this last Alice and Olivia Fashion Week presentation was EPIC. Stacy, the designer, is known to pull off these crazy  wonderlands where pro-feminist messages and fashion fantasies co-exist. Everyone wants to go to the show. Everyone wants to know how to get the look.
This season Maybelline invited us backstage to get full coverage on HOW the look is achieved. I talked to fashion stylists, makeup artists and hairstylists. As described by the head hairstylist, the vibe was "Punk Rock Vintage". The message was "Look to the past to create the future". Proud feminism was the mood.
Decadent accessories and fabrics mixed with a relaxed rock vibe. Sultry black, glittery eyelids over natural makeup. Textured waves, School Rebels and a touch of Marie Antoniette. It all happened in make – believe libraries and tea halls as if we were being indoctrinated by fashion about the history of irreverence. The DJ played. The models stared into the audience's eyes and camera lenses. Stacy stood proud and watch her creations come alive with the crowd.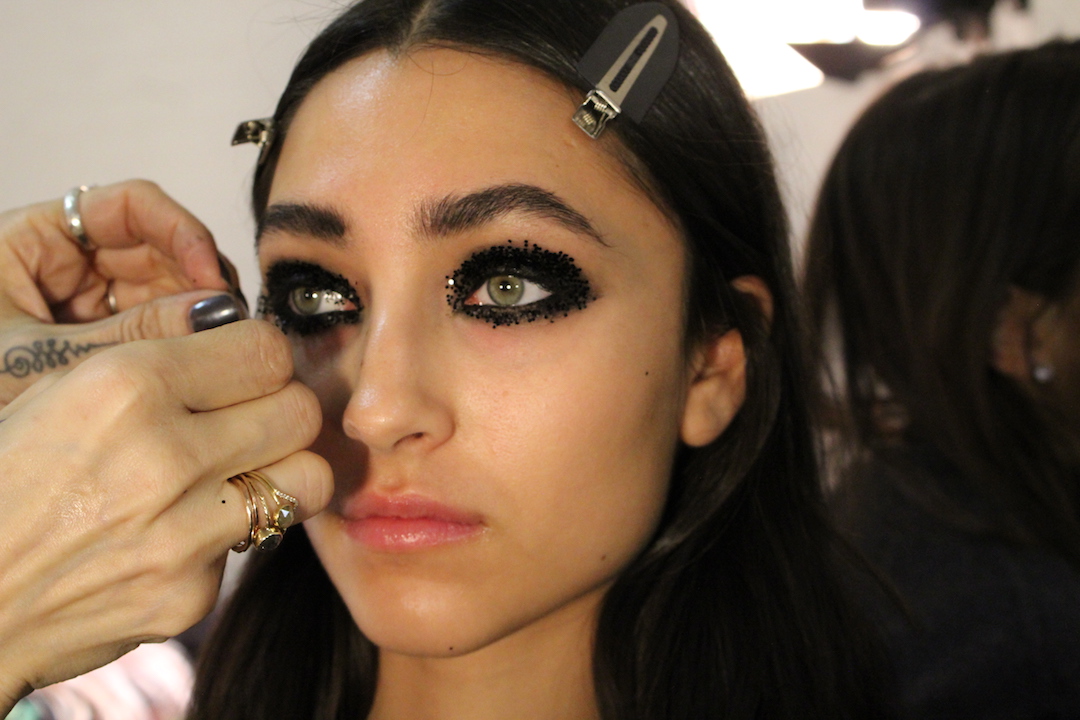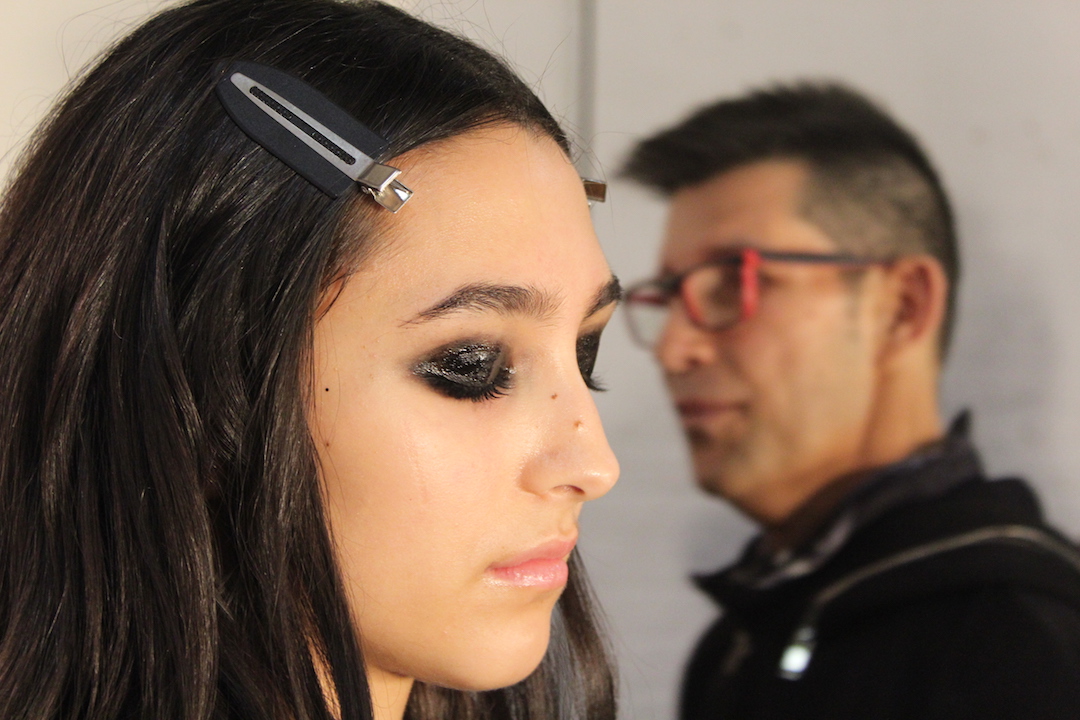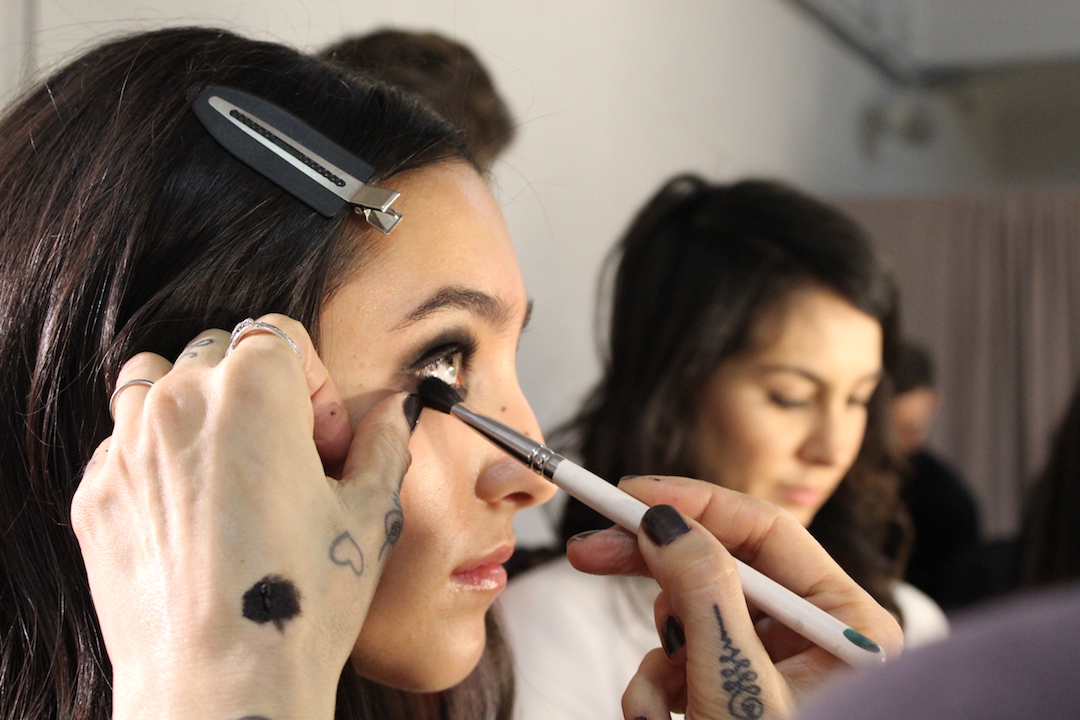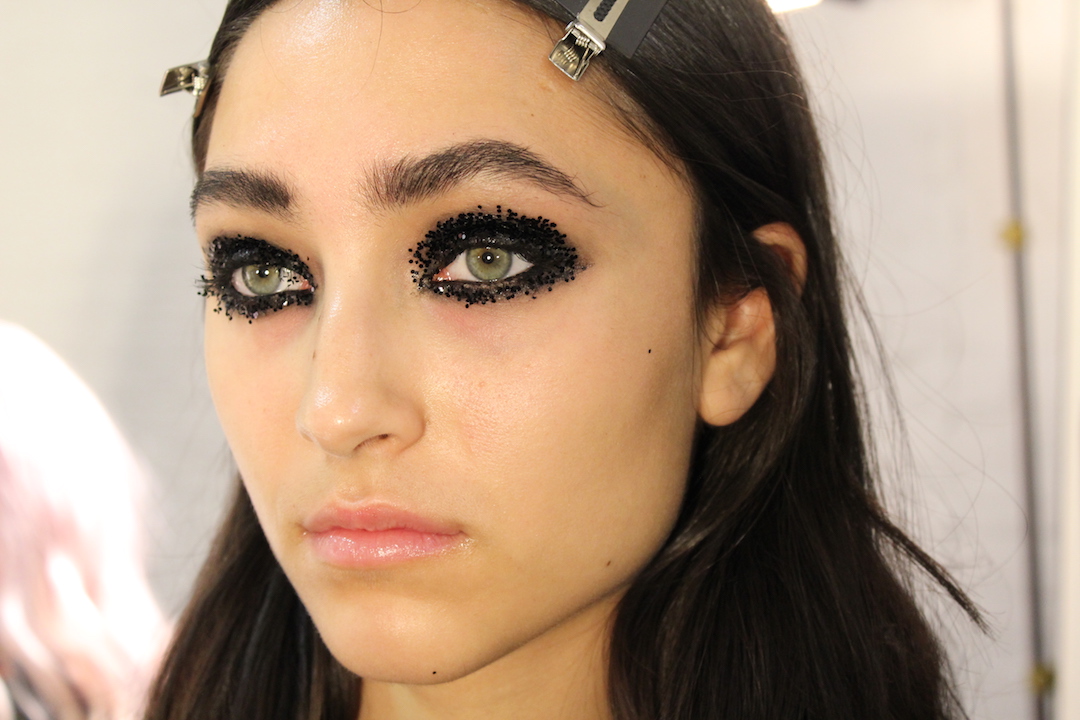 A great part of the look was the makeup. Watch the Youtube Video to see the tutorial. It is so simple and can elevate and add attitude to any outfit.  Special Thanks to Maybelline Makeup Artist theokogan for teaching us how to get the look and Lia for the extra footage.
What do you think? Don't you love the philosophy behind the collection? Stacy's inspiration. The materials. The styling.
I cannot wait to see what she comes up next! Leave a comment and let us know what you think!