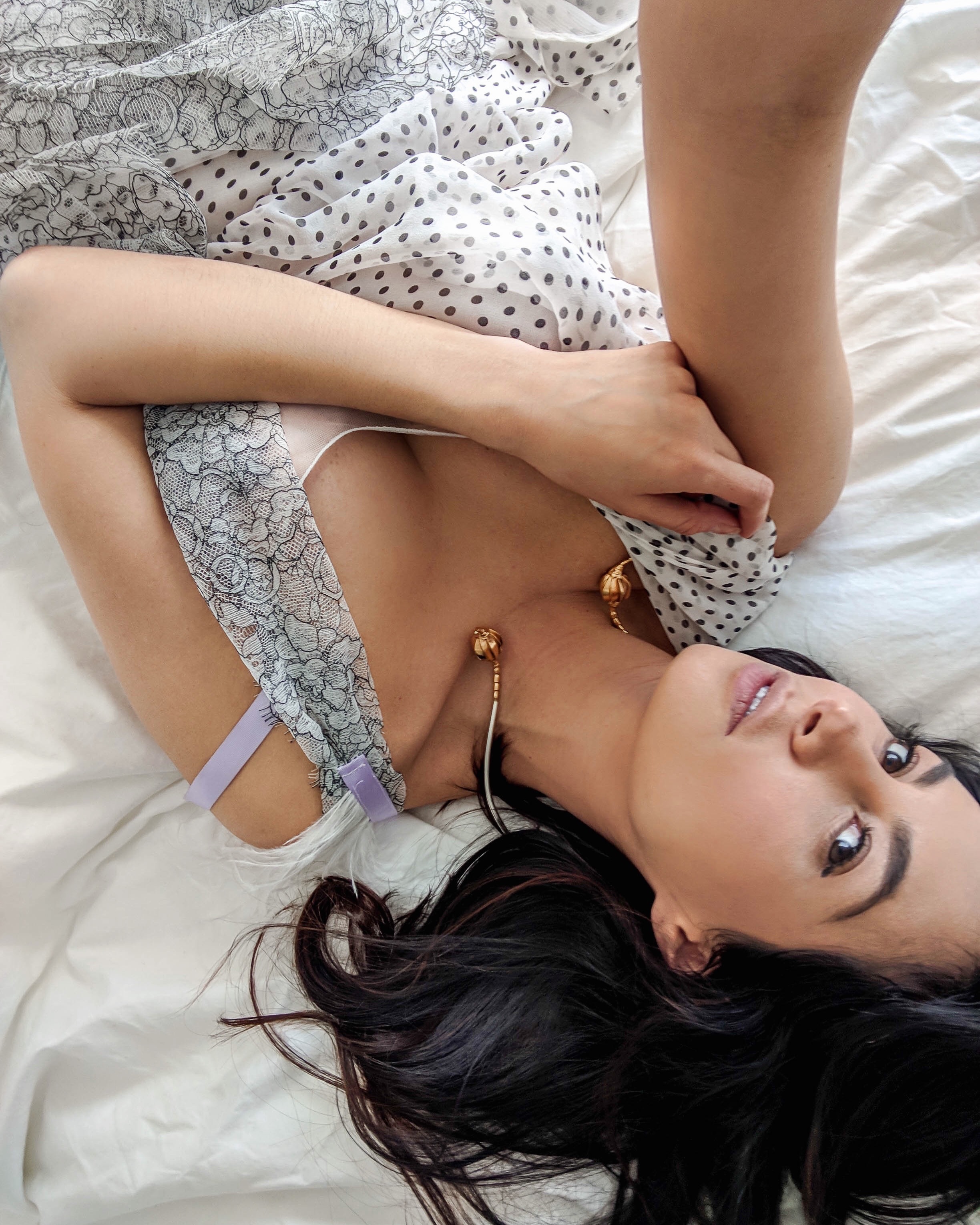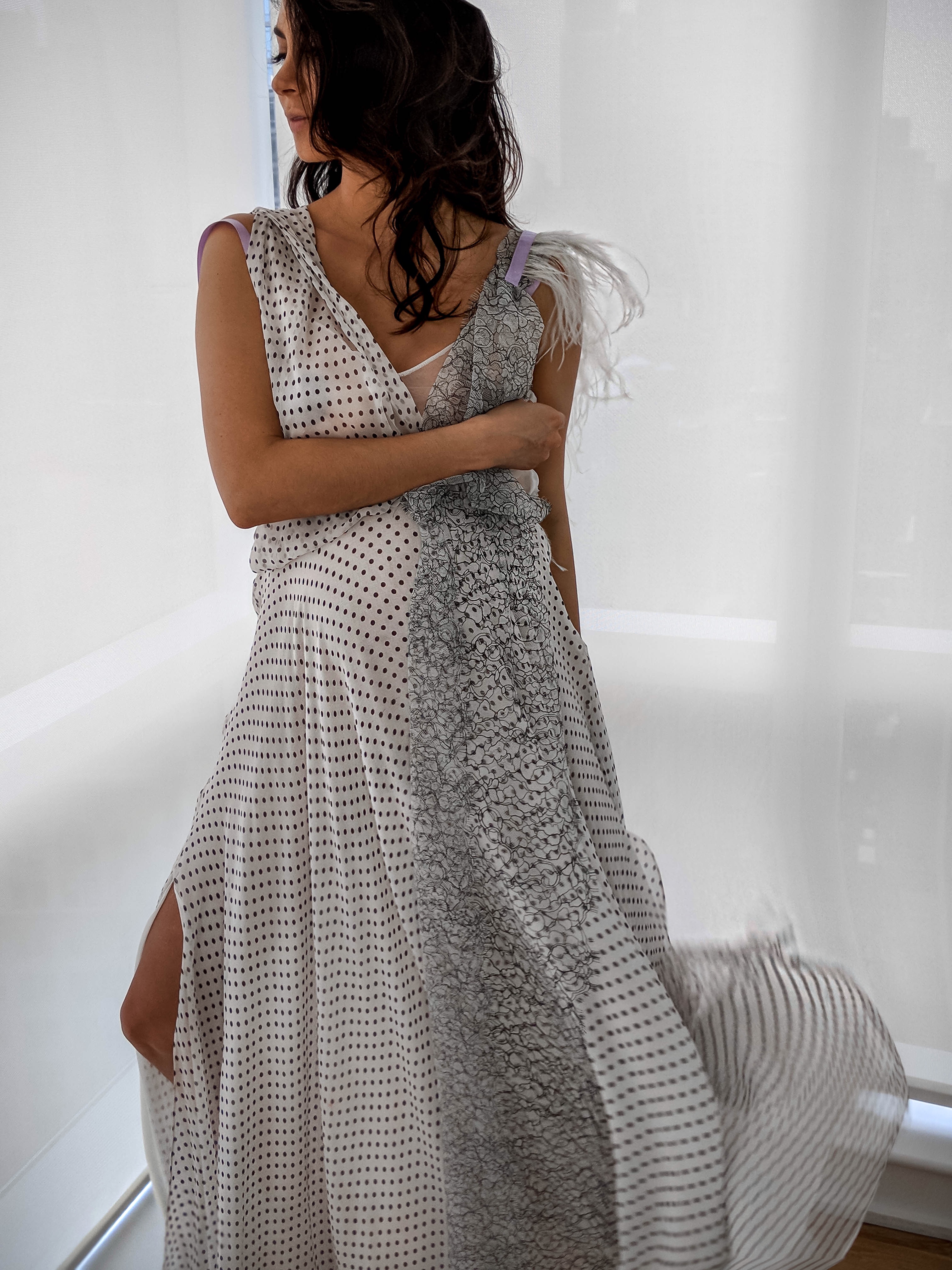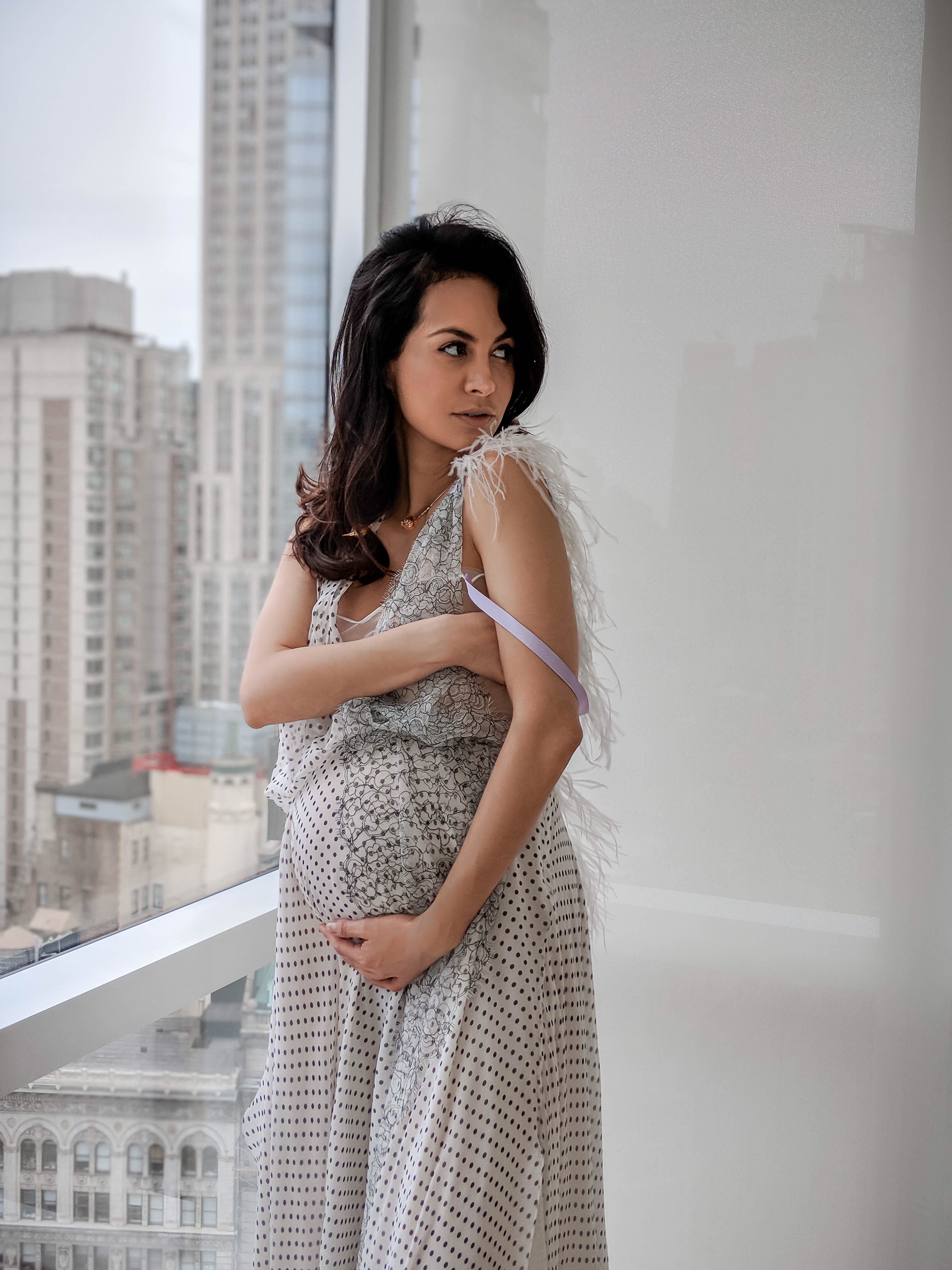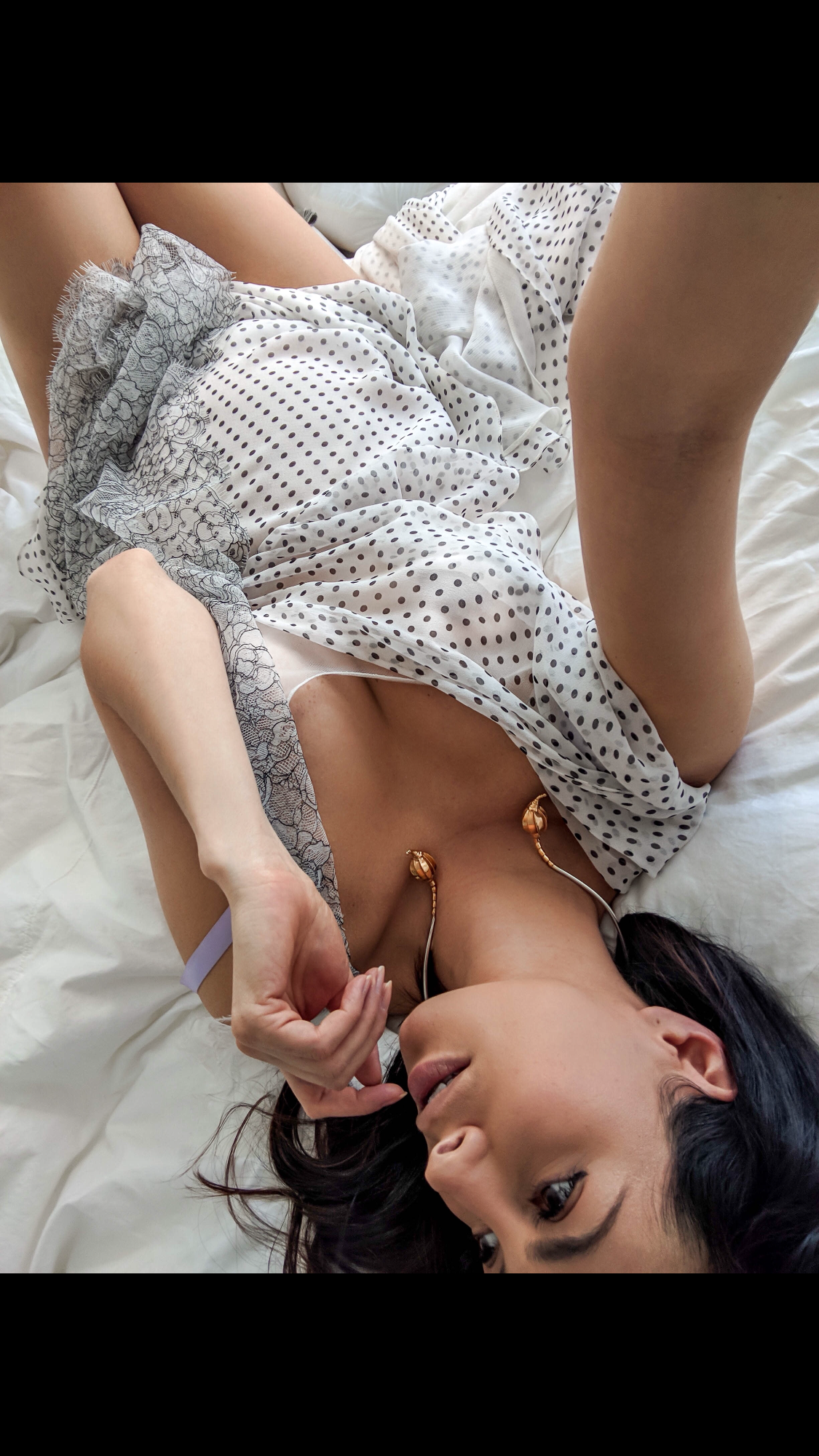 Dotted Spring Blooms. Spring has a way of creeping up on us. Between days of rain and clouds, we get a little tease of sun and warmth that makes us crave those city summer days.
I went out onto the streets and bumped into a lot of people. Everyone wanted a piece of it. Everyone wanted to sit outside. Cafes were full and had the doors and windows open. Soho stores brought out chairs and benches. People abandoned their office for longer lunch breaks and took their laptops to park benches.
"Its a bad day for us." Said the uber driver that took me home. "everybody prefers to walk. They are sick of cold weather".
I agreed. I would walk if I could still walk 20 blocks with this belly. None the less I manifest my love for spring in other ways, drinking cold lemonade and wearing floaty dresses. Sheer polka dots, lace, feathers and nature-inspired jewelry. Jewelry that looks like it is about to bloom.
Mmm spring days are almost  here – and so is my spring baby! – and until it arrives with full force we need to celebrate these sporadic heat waves with  beautiful airy outfits. Dotted Spring Blooms. Dresses that flow. Maybe this way we can invite the sun to finally arrive.
So now, one question remains:How soon can I send my coats back to storage? I want to keep wearing polka dots & flower spring blooms around my neck. Im so over winter.
Are you not?
XOXO 
Dress by Liana Camba + Fashion Design Lab  |  Jewelry by Monica Varela | All in Dreams on Air