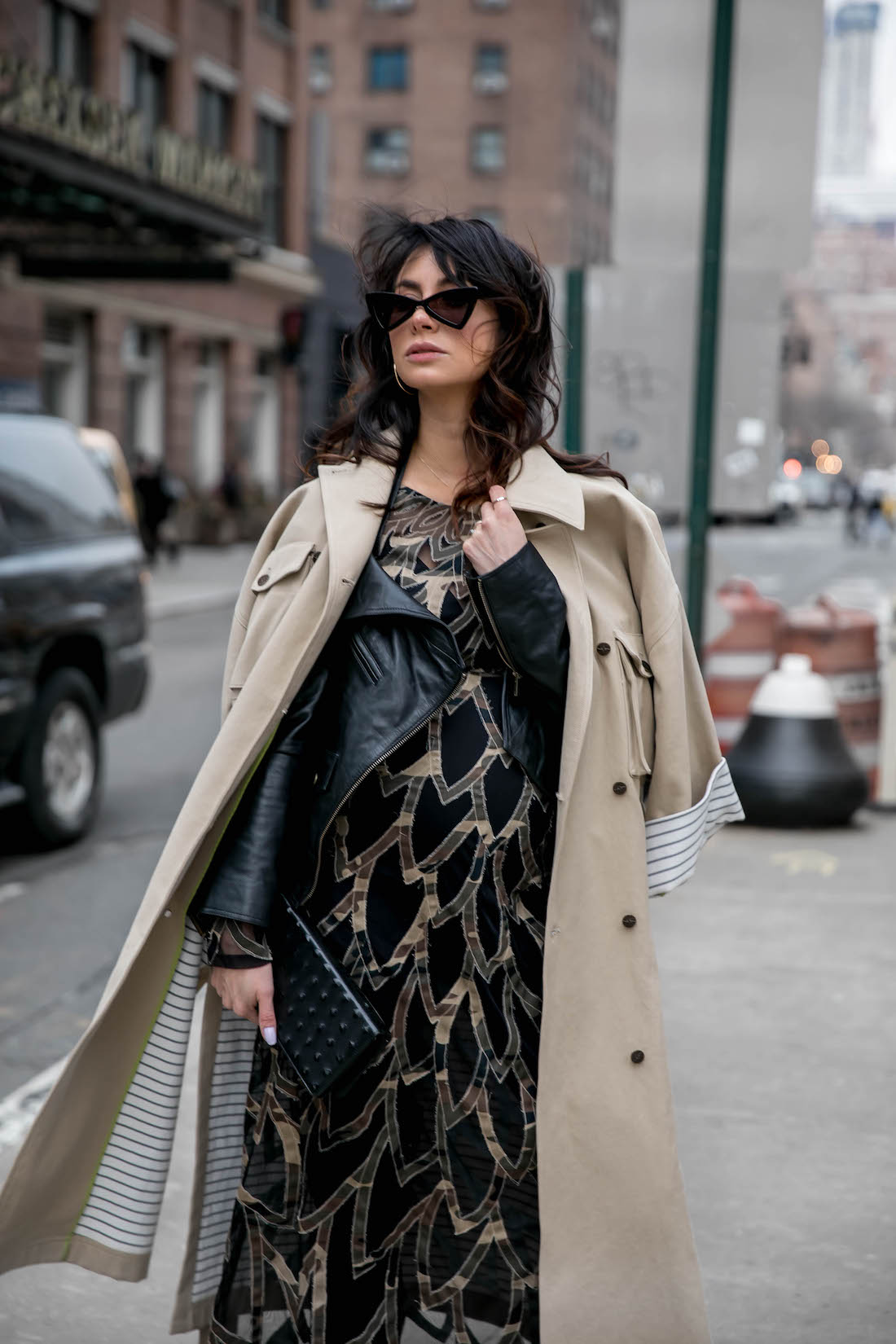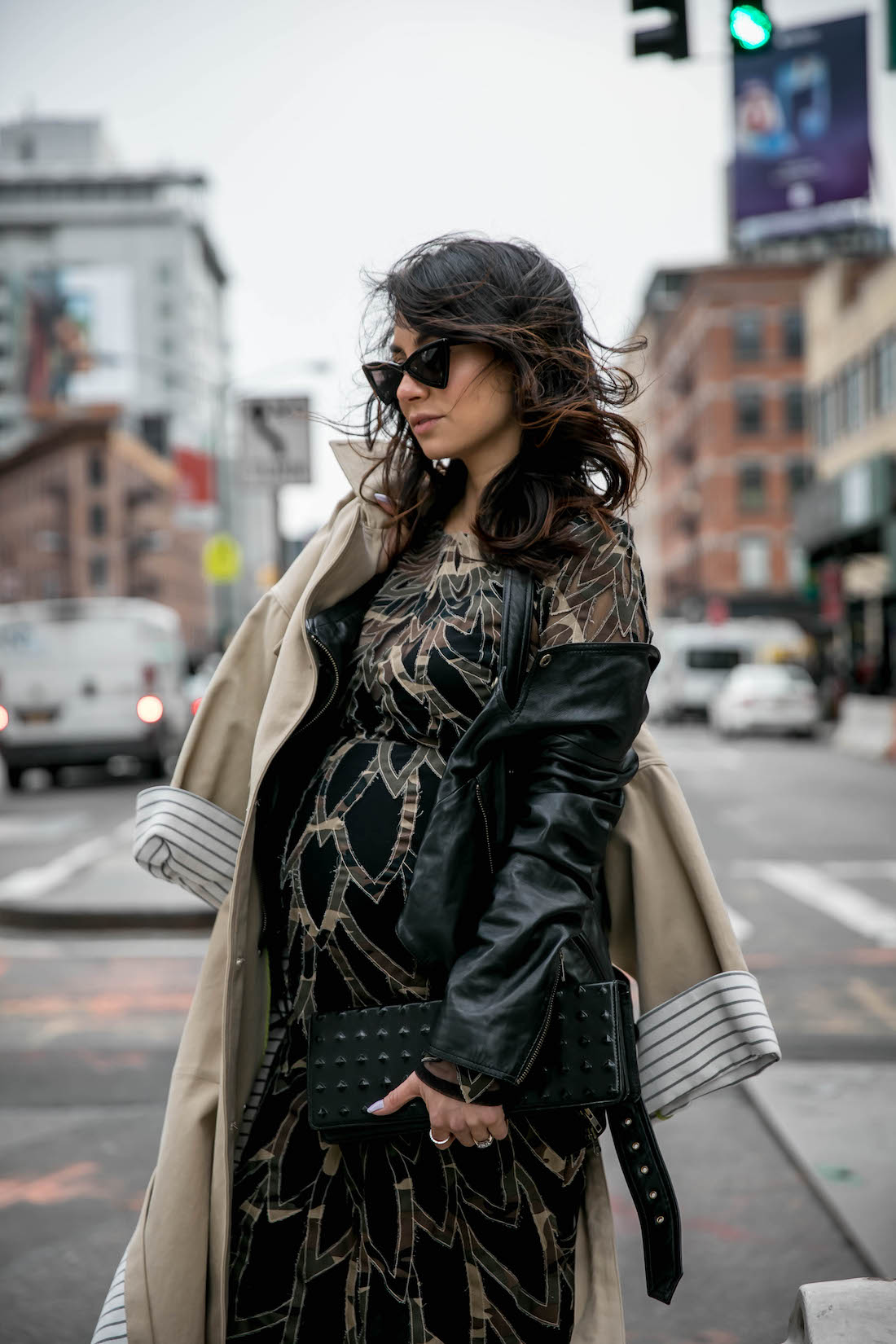 Dressed in nonconformist glamour, we waited outside the venue for our uber after the show. The backstage doors opened in twos and a swarm of models and stylists came out. Most wore bomber jackets, leather, thick scarves and combat boots – much like they did on the show. They danced and laughed as they did on the finale. If it weren't for the spot lights and the cold, we could have sworn it was a continuation of it.
– "So, who's coming? . . . and who has a cigarette?!"
One of the most beautiful models stood amongst the crowd and made her euro accent herd. Both guests and models stared to her perfect androgynous looks in silence.
– "… Good. Don't smoke, its bad for you! You know where to find me"
She took two steps into the street and stopped a cab by standing infront of it. She got in and disappeared into the city lights.
I looked around and noticed I was not the only one wearing the designer.  No big logos. No purposely iconic pieces. Just sophisticated understated clothes and women laughing. Women of all ages.  A little reminder that Nicole Miller is part of a lifestyle. Feminine, sophisticated rebels: this collection is for you.
Nicole Miller shows always leave us with a lingering sensation of empowerment. The thoughtfully tailored pieces with a playful edge and a rebellious vibe are nothing more than flattering. Practical for an active and real life. Ready to be worn every day or for big moments. These were some of my favorite pieces, trends – and the outfit I  unapologetically wore at 7 months pregnant for the show.
Power Suits made for the female body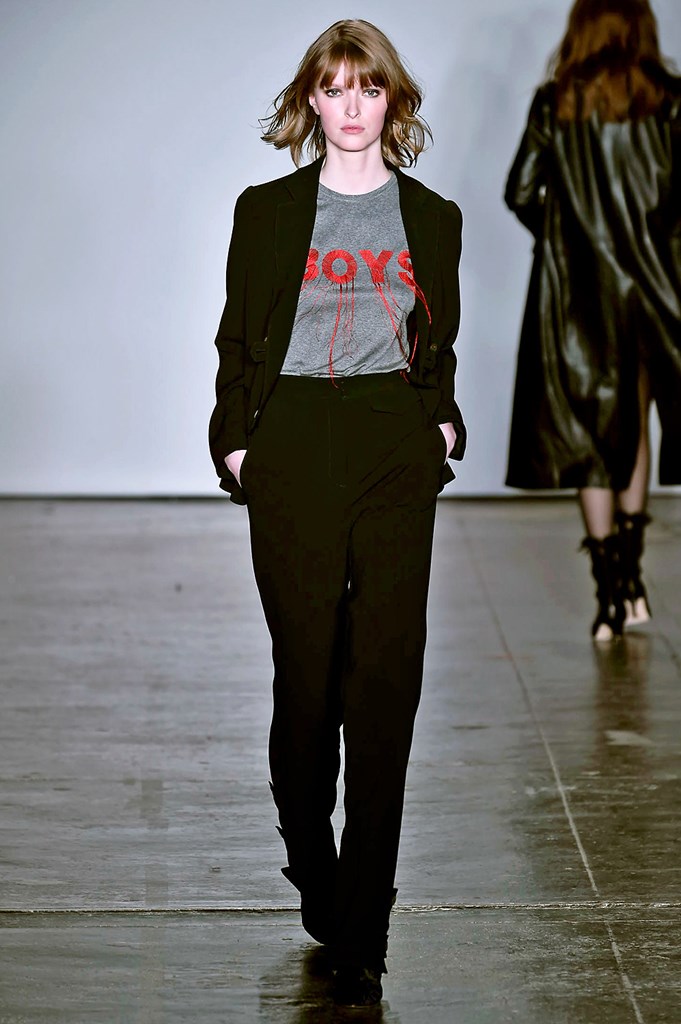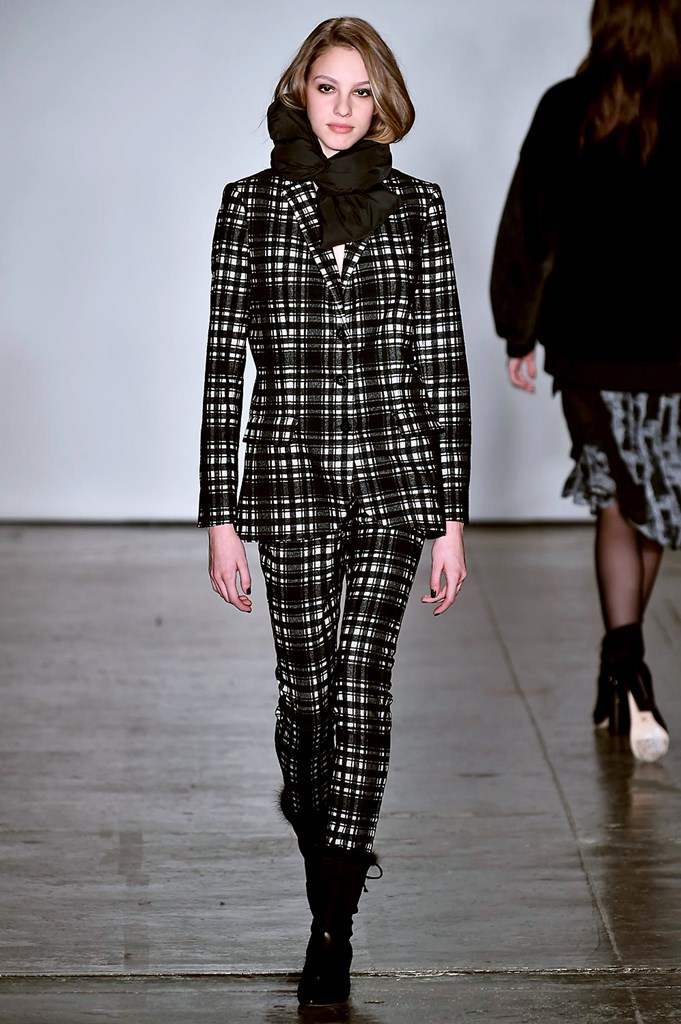 Feminine dresses with leather jackets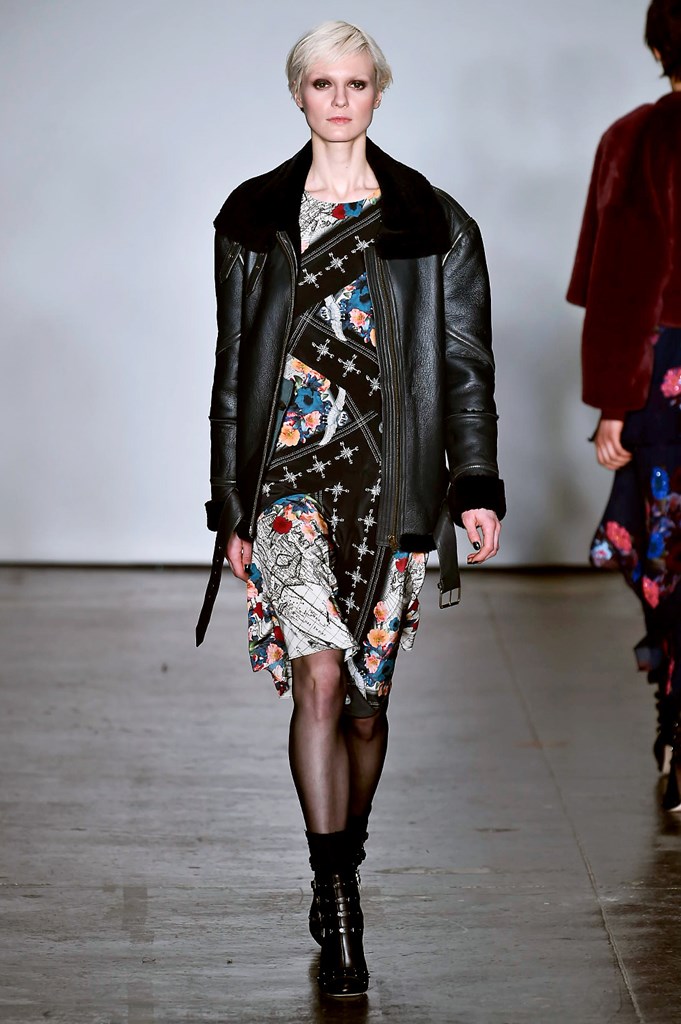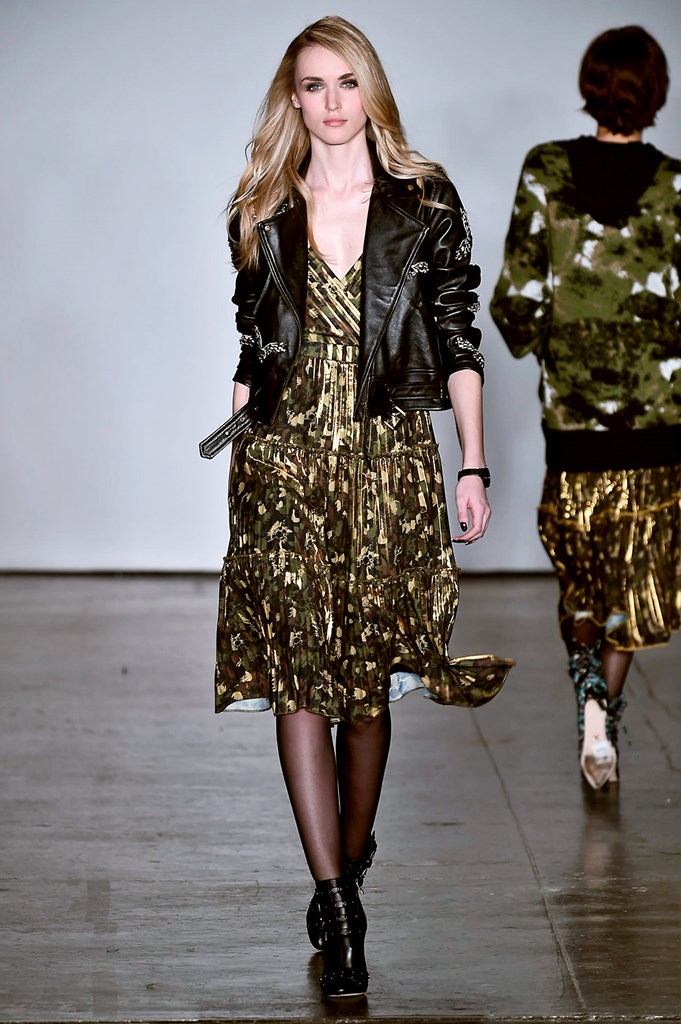 Long Jackets. Minis and leather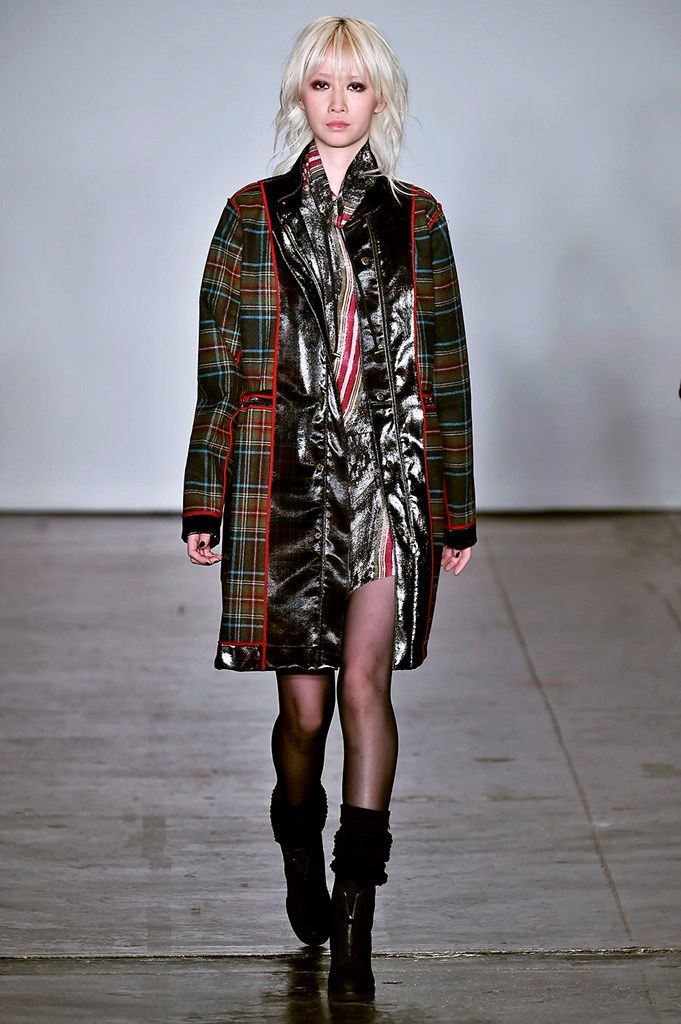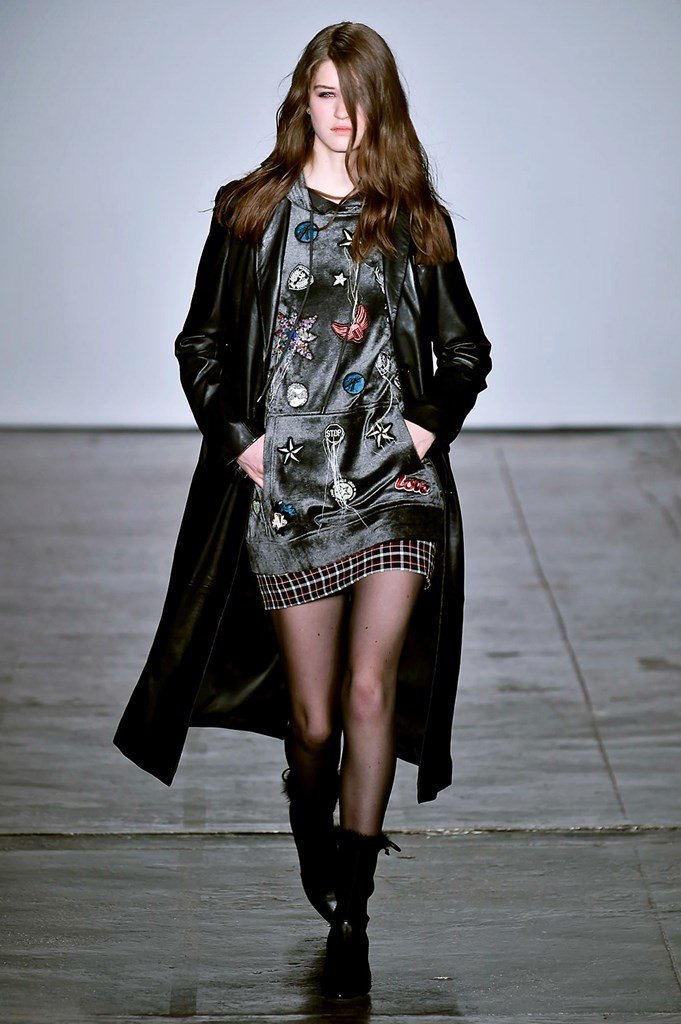 Flower prints with an edge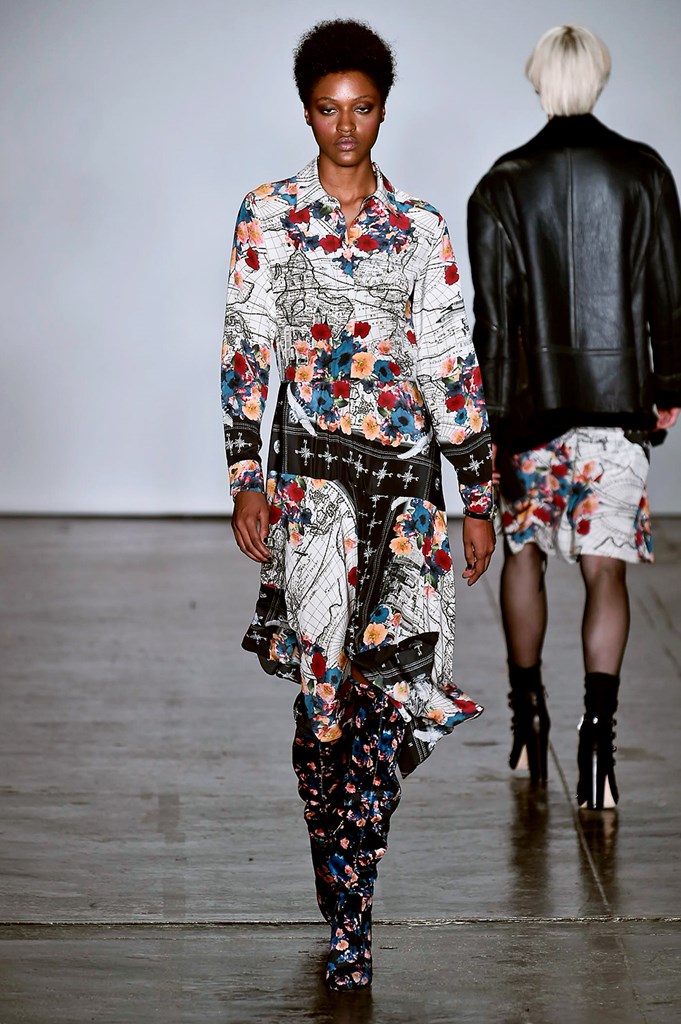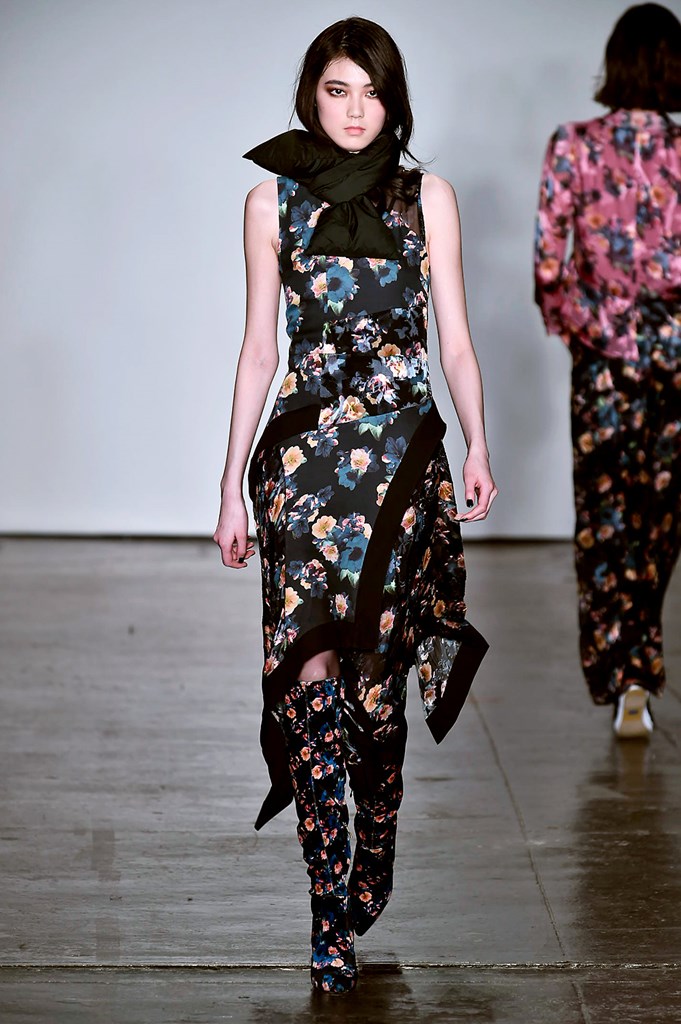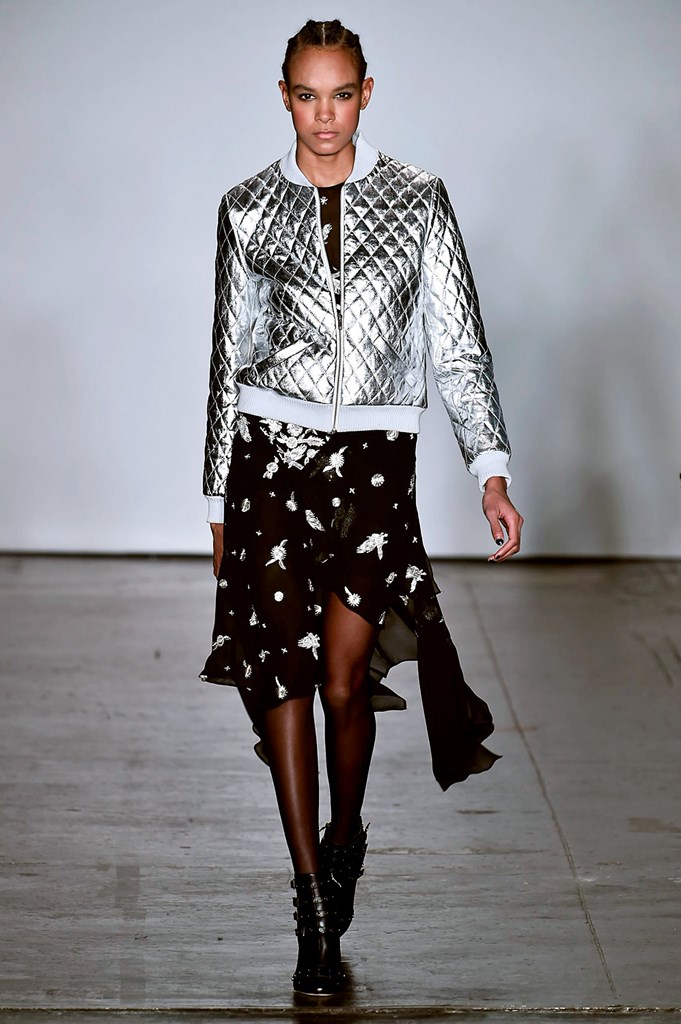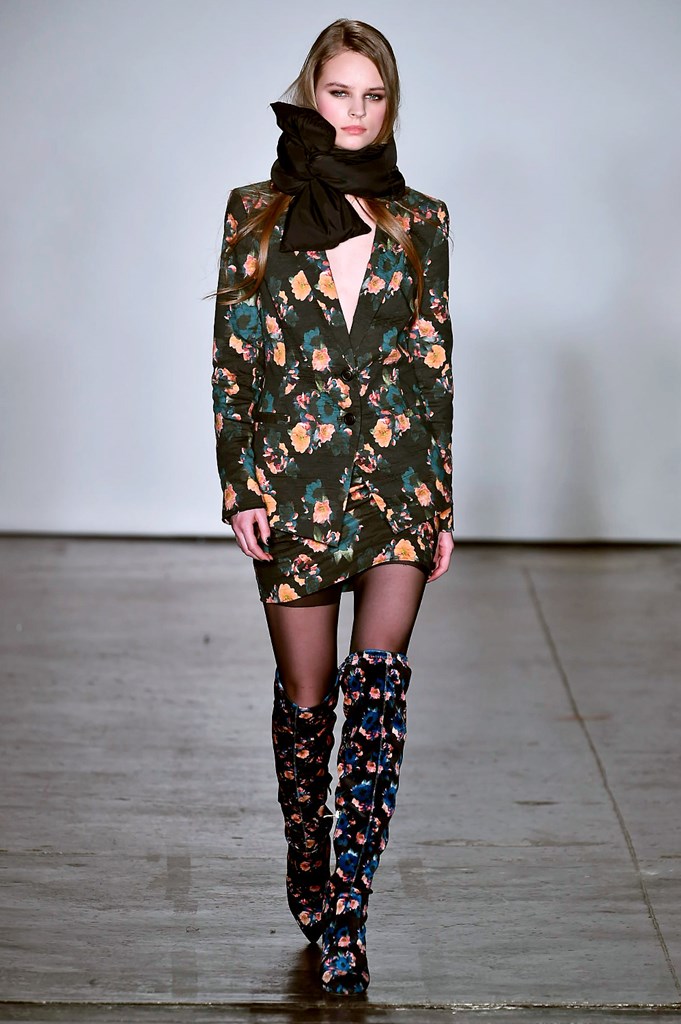 Camo Print & Sheer touches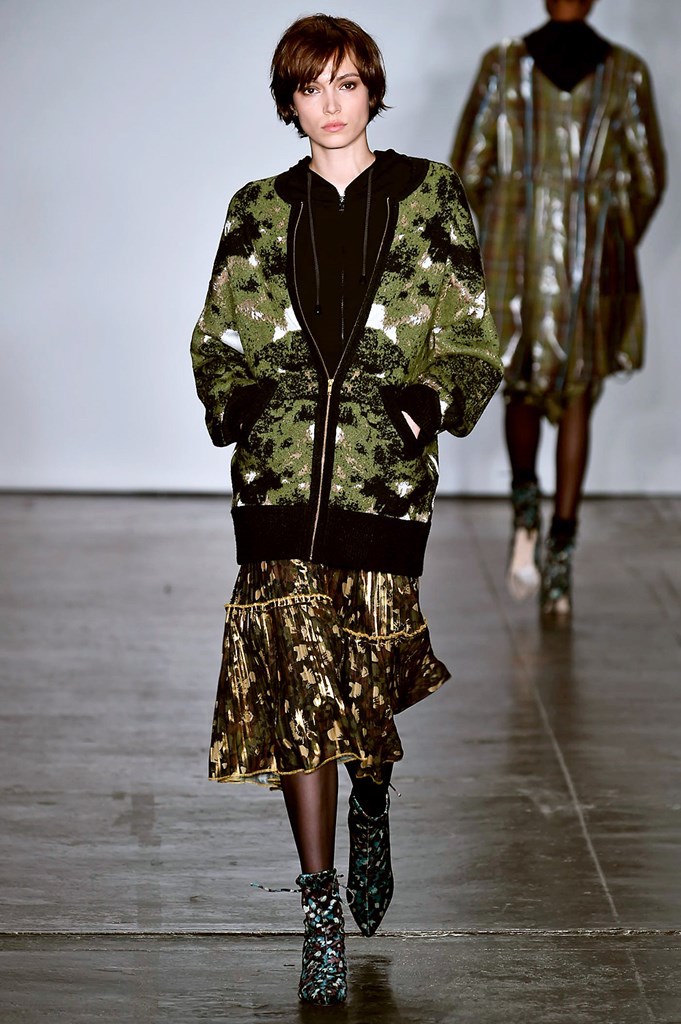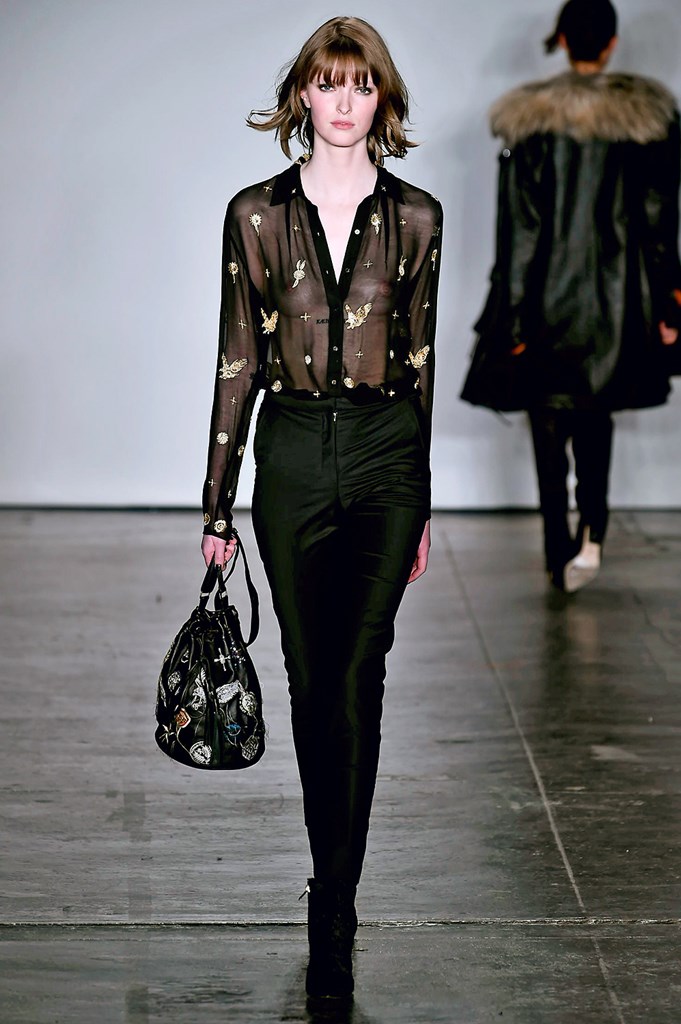 Yes. Sheer Como print when pregnant. Belly out and proud – because I can, because it is fun and because this is what a woman's life is about: Staying true to yourself no matter what the situation, stage or life or circumstance.  I would have probably worn the same thing without the bump. Love it and hope you do too!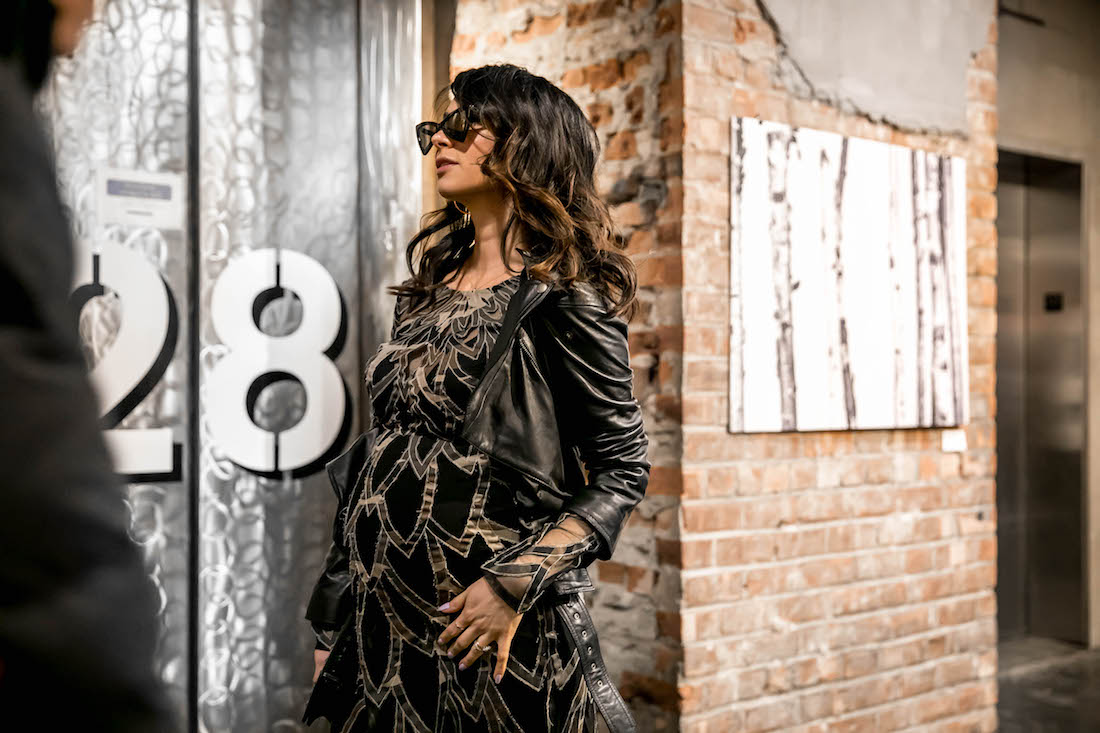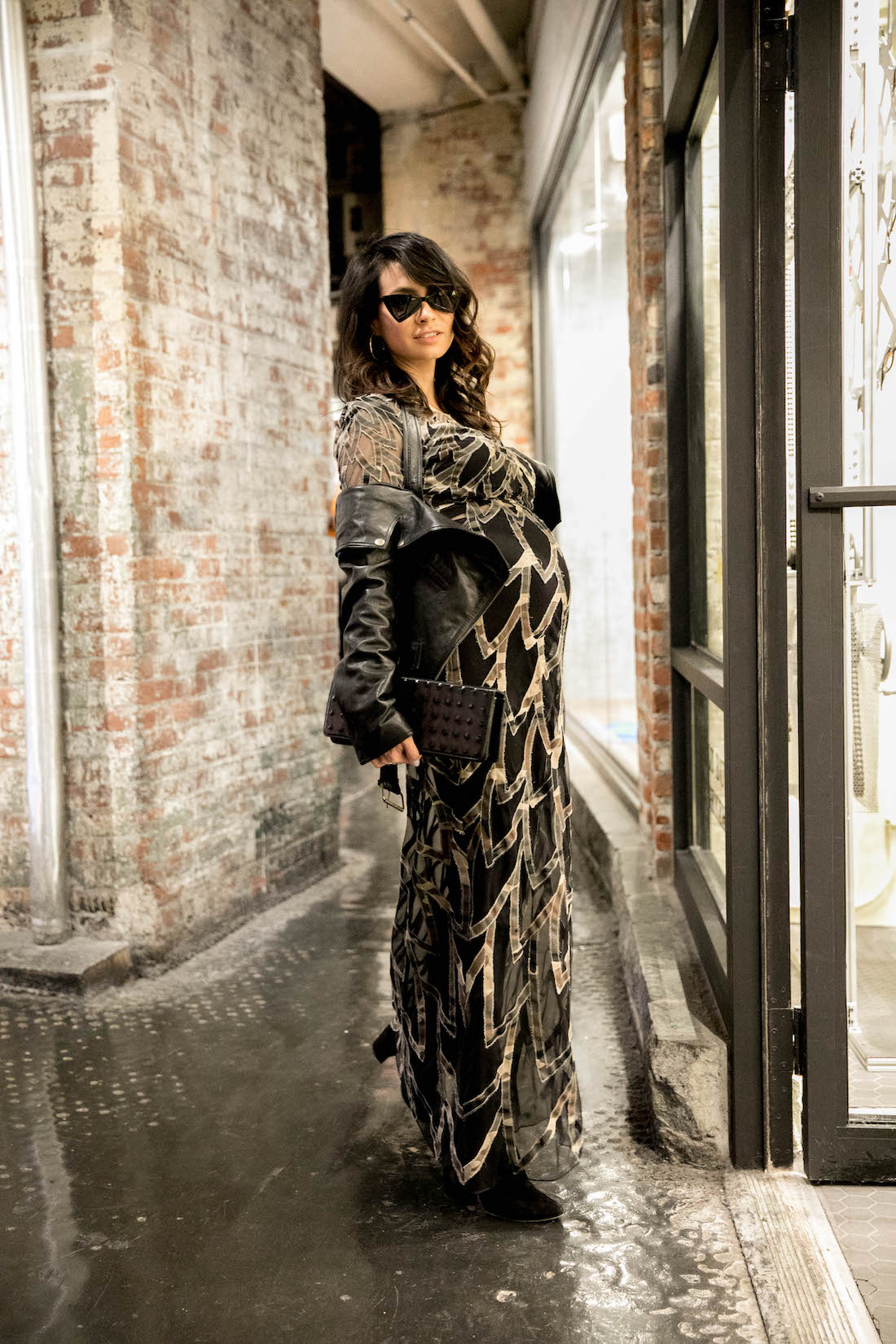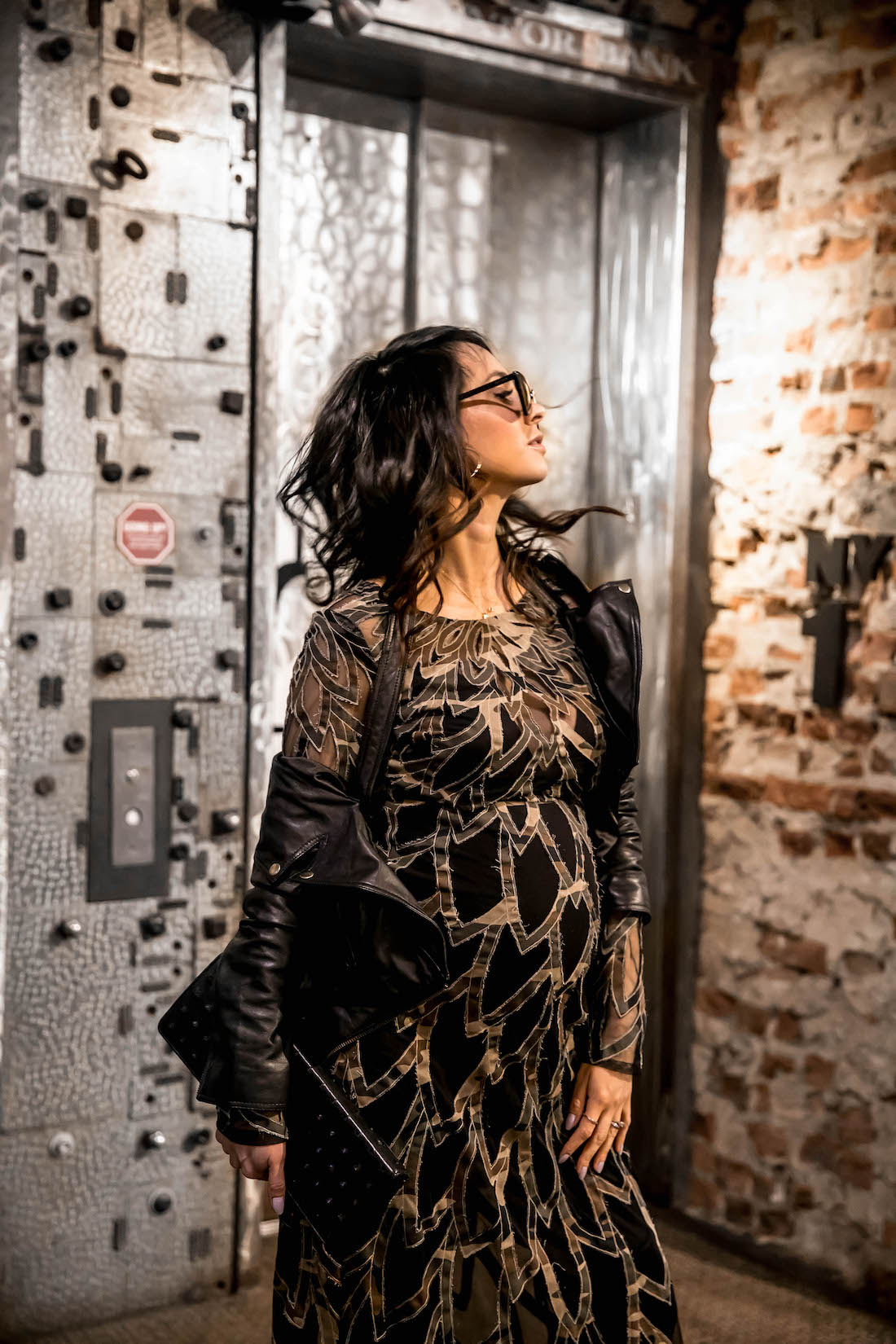 Which is your fave! let me know and leave a comment.  And don´t forget to check out Nicole Miller´s most affordable line, Nicole by Nicole Miller. Thanks for reading, babes!
Follow me for the rest of Fashion Week on Instagram!  
XOXO