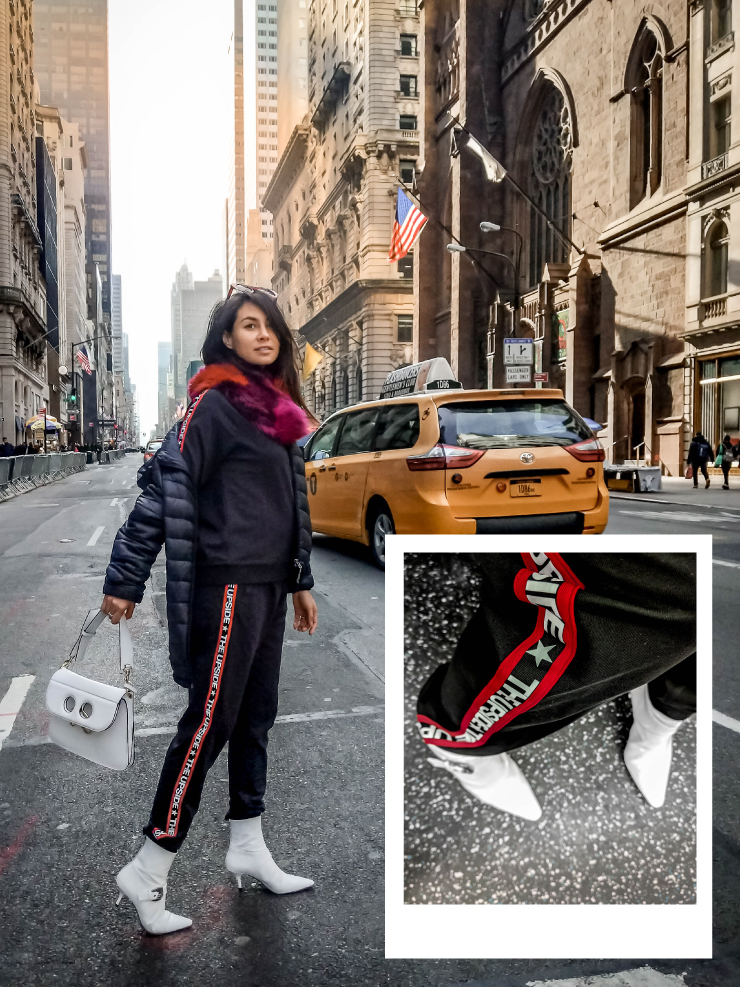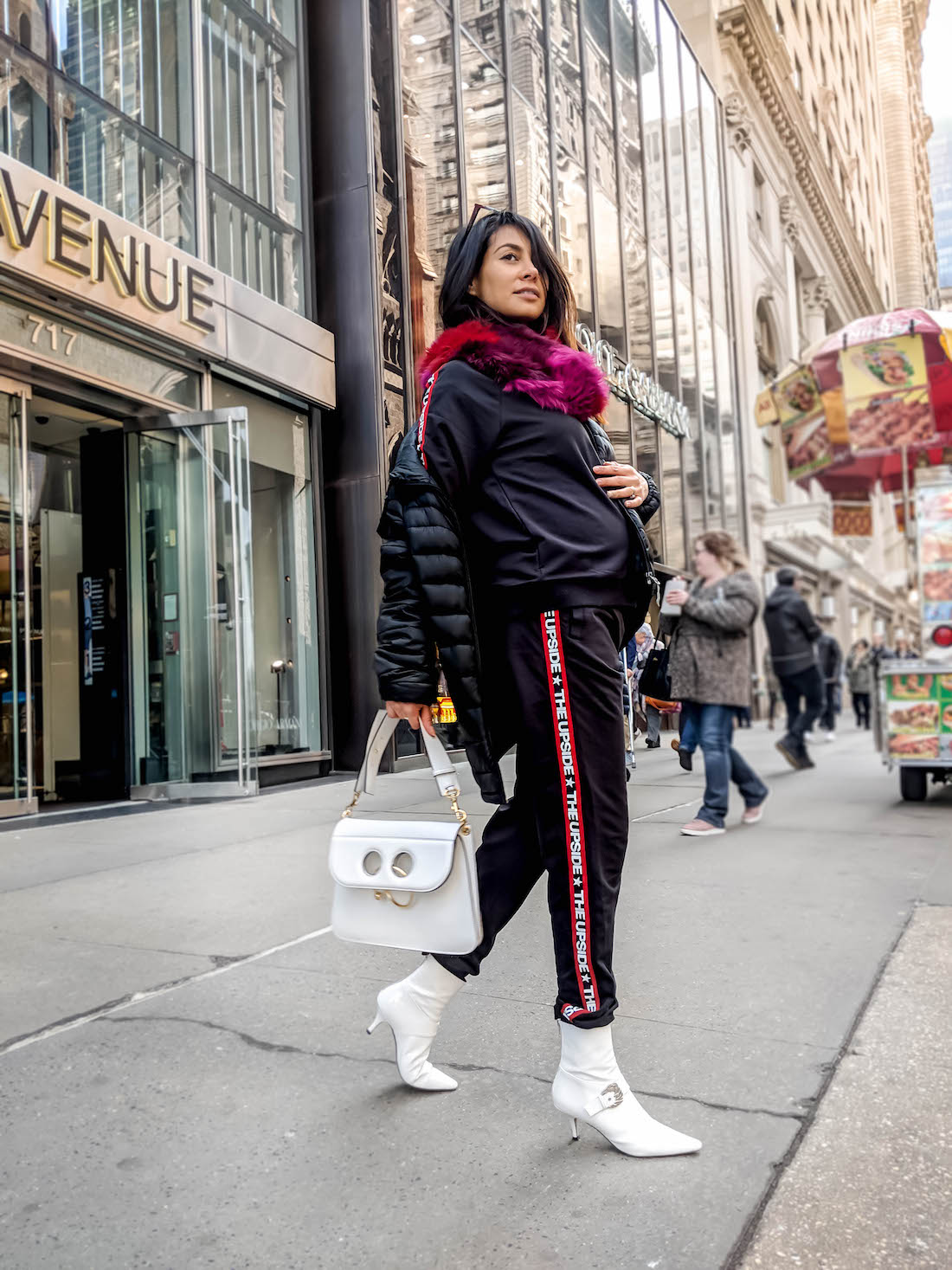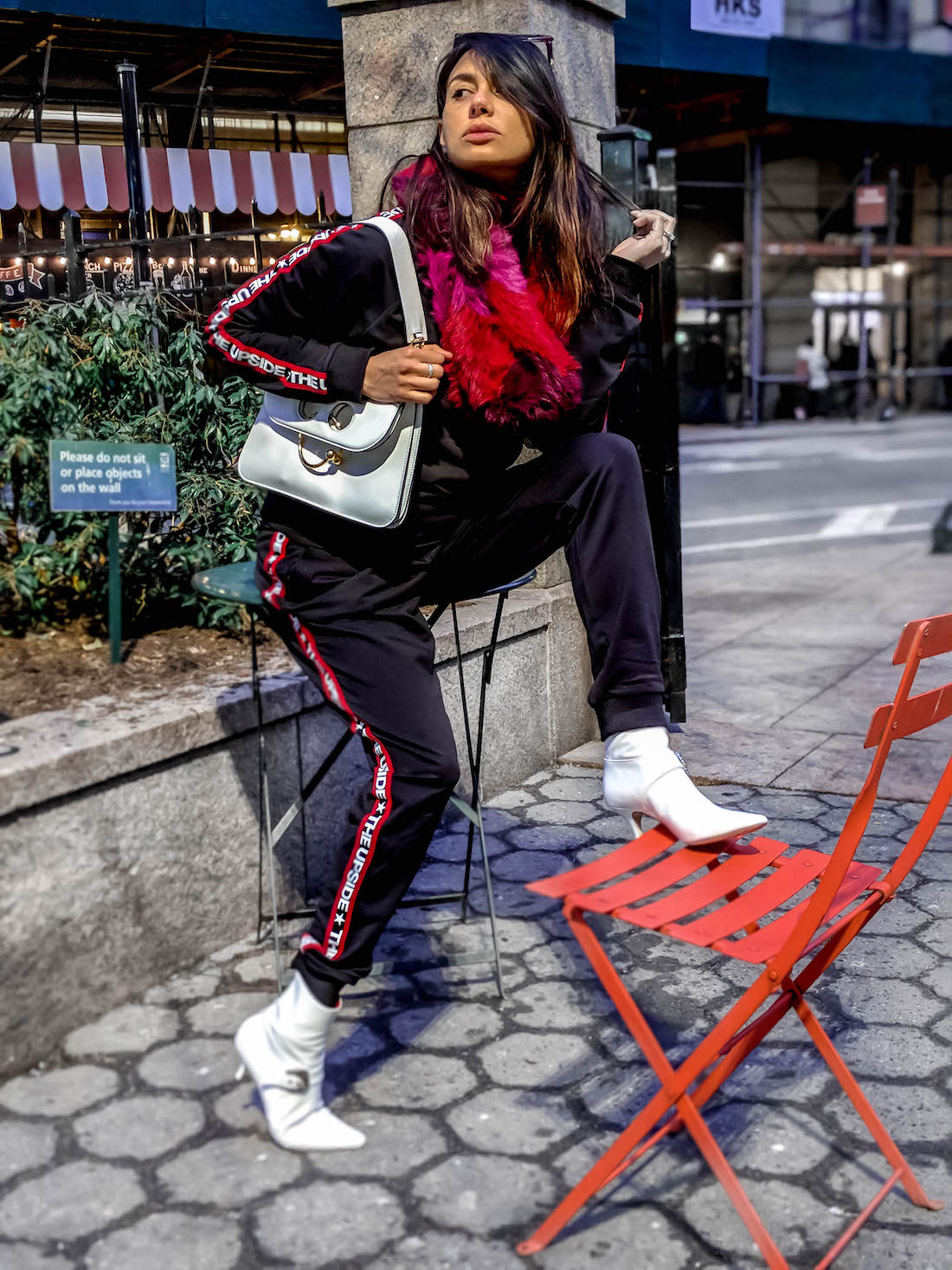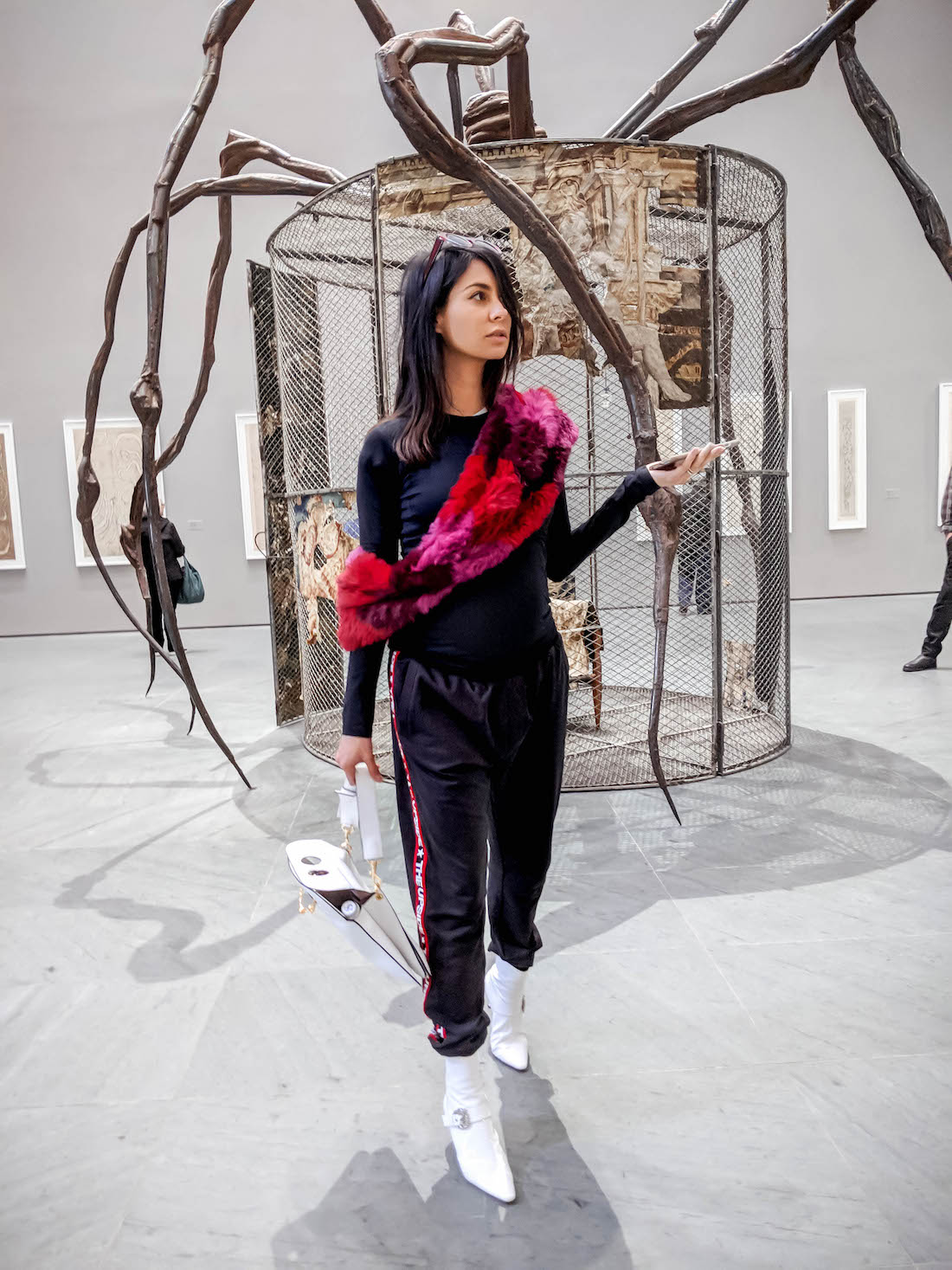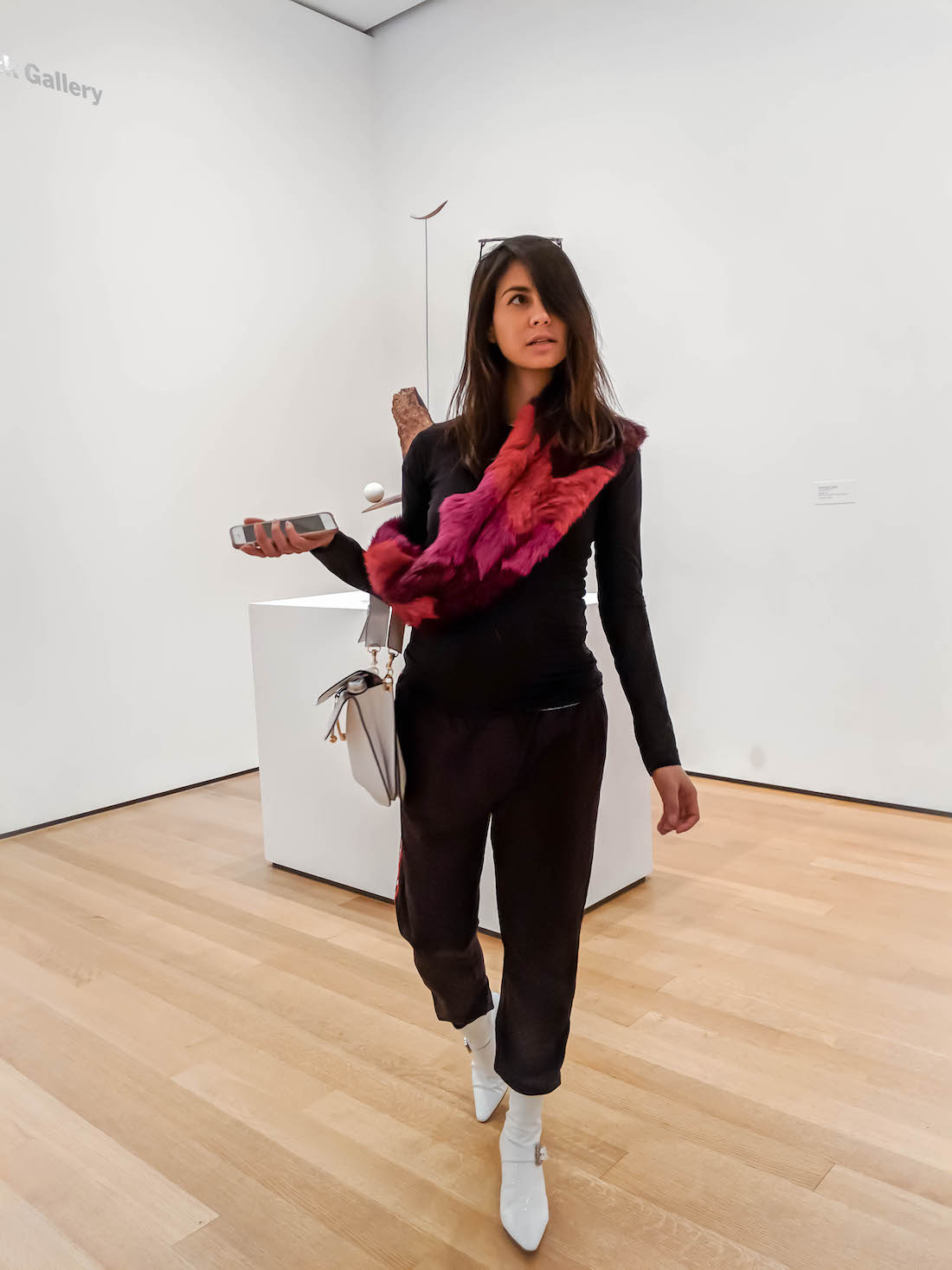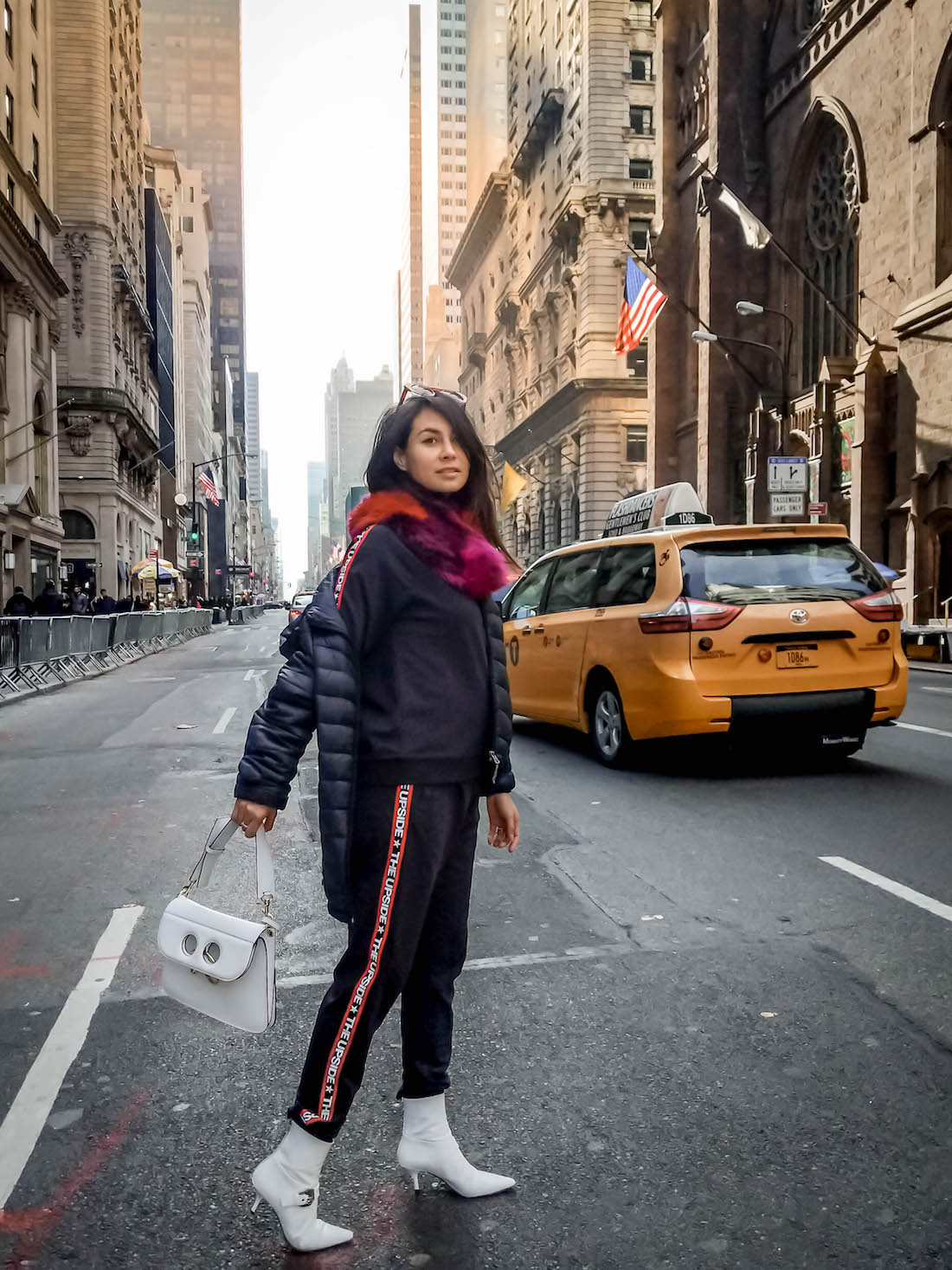 She wore her white boots because she didn't know where she was going. The day could take her anywhere she wanted. Fashion week was close. In fact, it was creeping up on her. She had emails to send. Invitations to respond to. Her outfits were incomplete and her apartment was a mess (which was very unlike her).  But none of this bothered her today. She was feeling compulsively social.
She had that itch. That boredom that came from being pregnant and lacking that extra mobility and a full agenda. It wasn´t so much her choice as the assumption of others. It drove her insane to see how the world around her stopped for her.  To have people decide what she could do, or what she should do. Not all pregnant women feel ill, you know?  Still, she kept that spring on her step and twinkle in the eye as her belly grew bigger. It kicked about as much as she did. It was as restless as she was.
 They were ready to face Manhattan. Wander aimlessly. Meet with friends.  Go shopping and talk to interesting strangers that might sit next to her at whatever cafe she could end up at. And when the baby came – she would still do all this. She would not be called "mommy". She didn´t want anything conventional. Sure, life would change – but in her own way. At her own pace.
Until then, that day was full of idle potential. The rest could wait.
Ever had a day like today? leave a comment 
XOXO