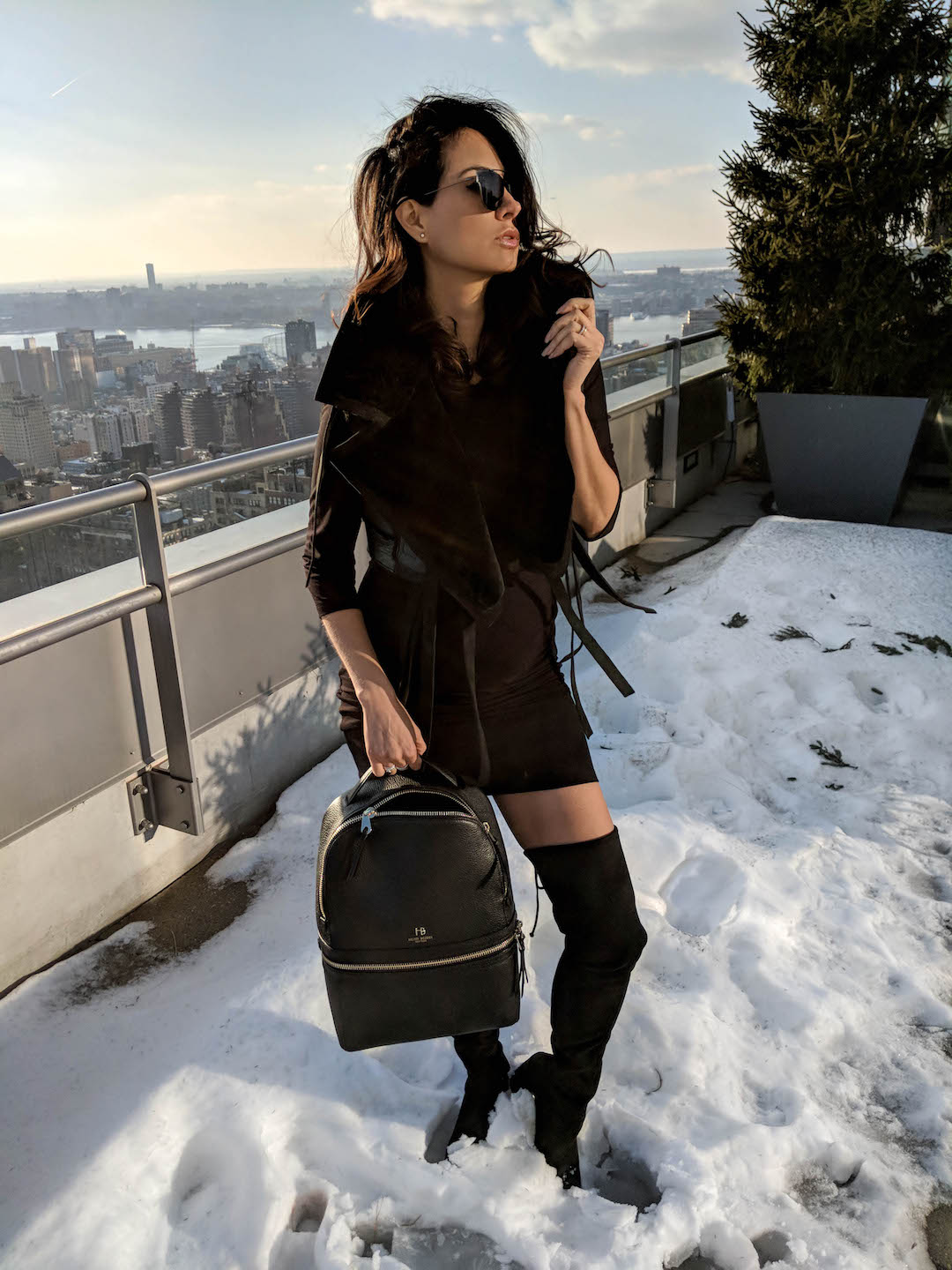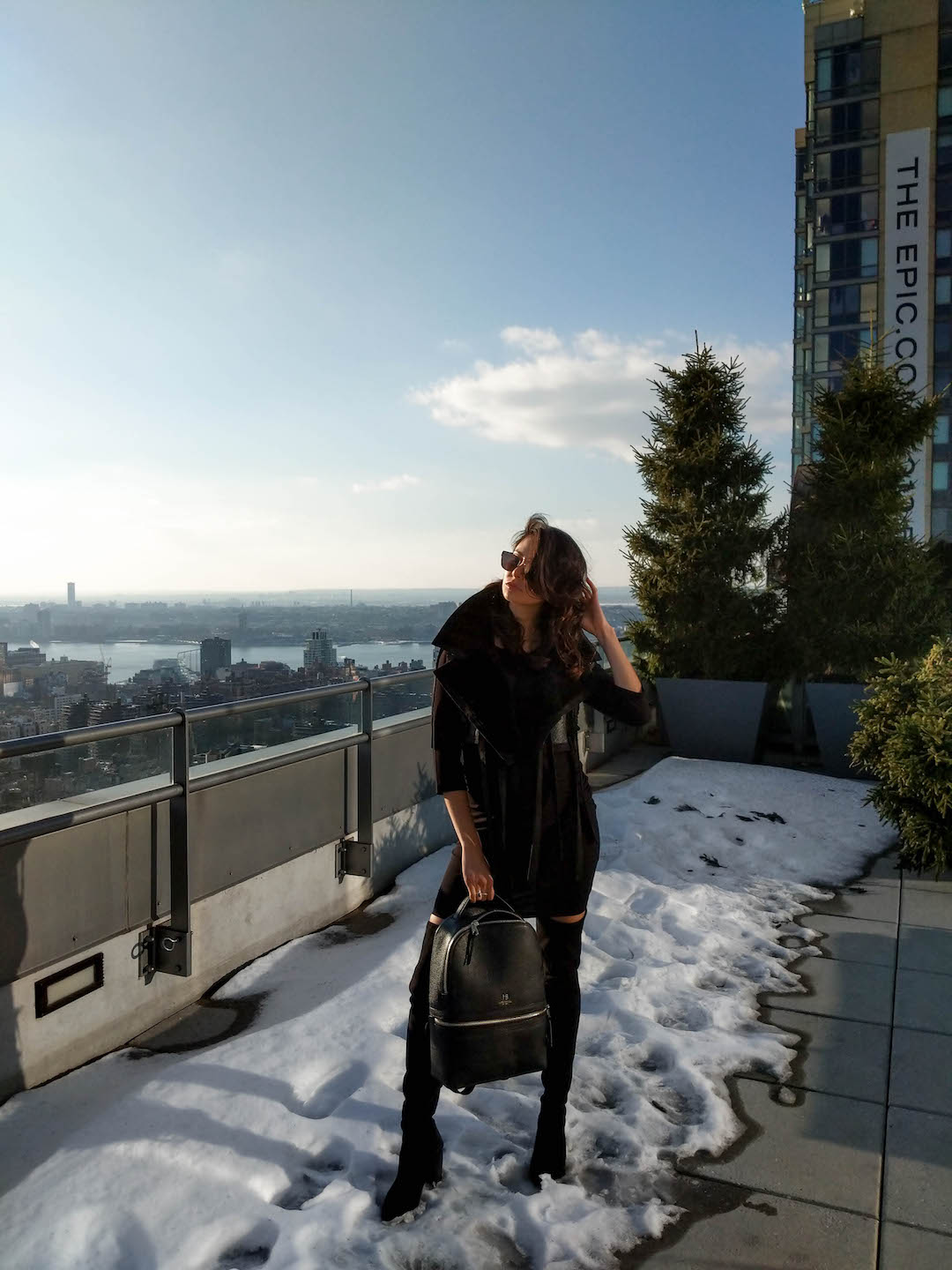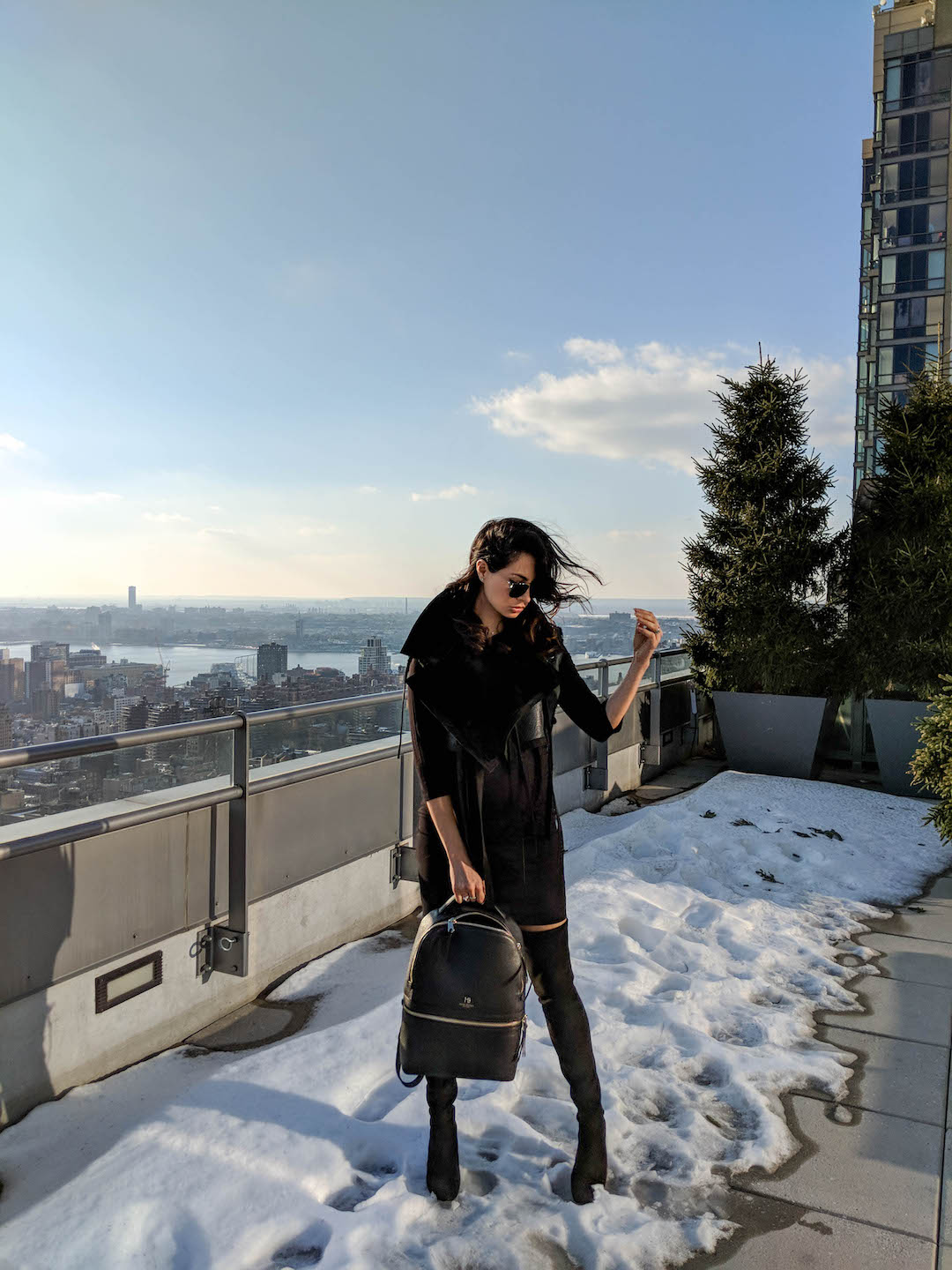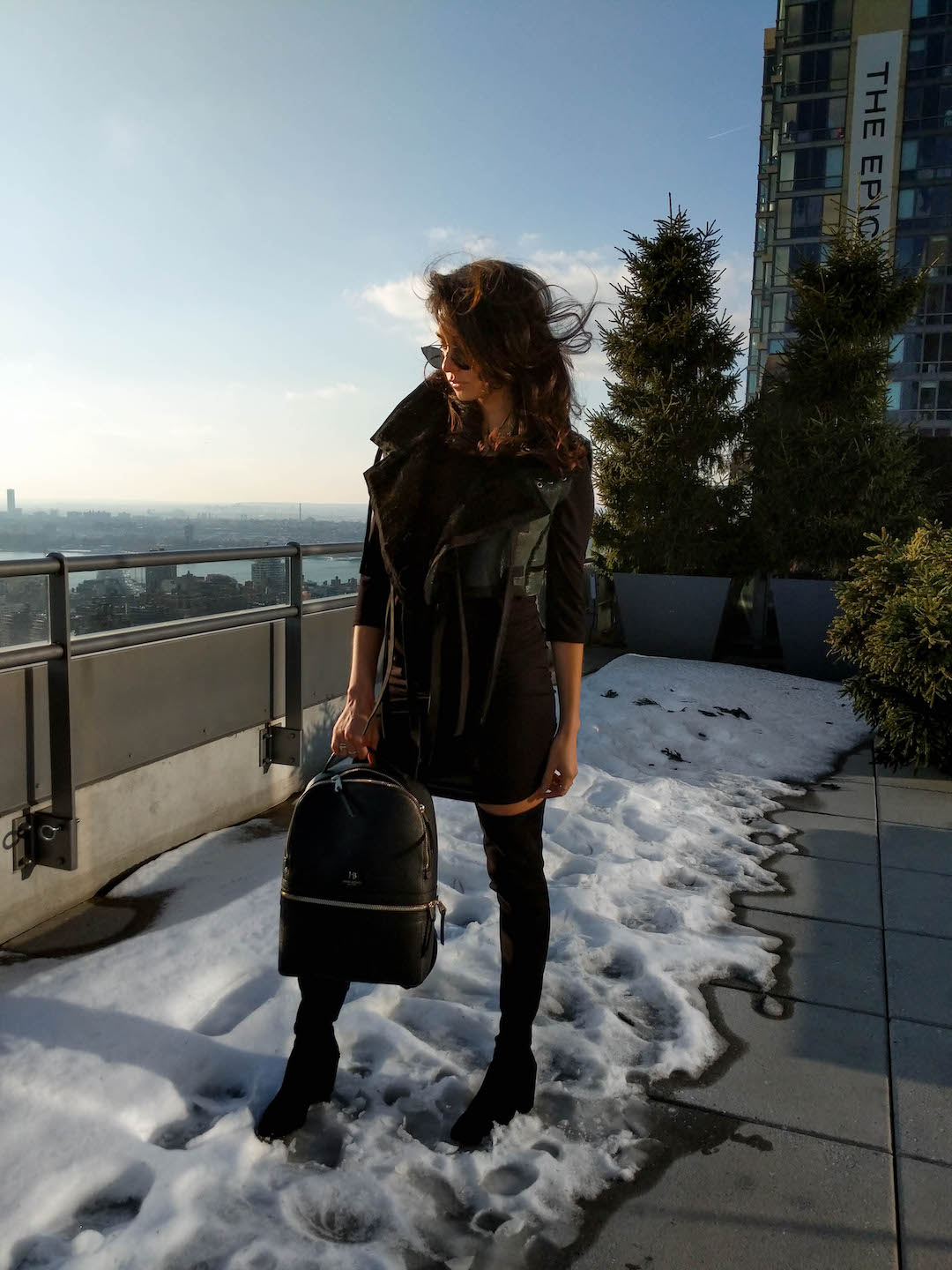 I recently warmed up to the backpack. Introducing it to my life was unexpected. They used to remind me of school: heavy textbooks and sore shoulders from over packing. I avoided the backpack for the longest time.
As they became more and more in vogue last summer, I began to play with the idea of getting a mini. . . then realized all my bags were way too small to fit my lap top – or my gym shoes – or my camera! I needed something that could adjust to my hectic running about. I suddenly realized that living in NYC, with such an active lifestyle and meetings and lunches around town, called for a bit more practicality (specially being pregnant). I love this city but I missed having a car – and not for the mobility of it (uber works great and I don´t want to deal with parking) but for the storage space it gave me. I missed my traveling closet.
At first I thought about a large "supermarket" bag. My last LV got stolen while traveling – but I almost didn't mind that much. It was white, stained and worn to rags. This time I needed something stylish, more versatile and thick skinned – and that was surprisingly hard to find. I also wanted something that I could travel with, go to meetings with or just run about town with the girls. But my search is over. I found the backpack.
Meet my laptop-gym-shoes-travel and everything else backpack. Slick. Chic. Practical.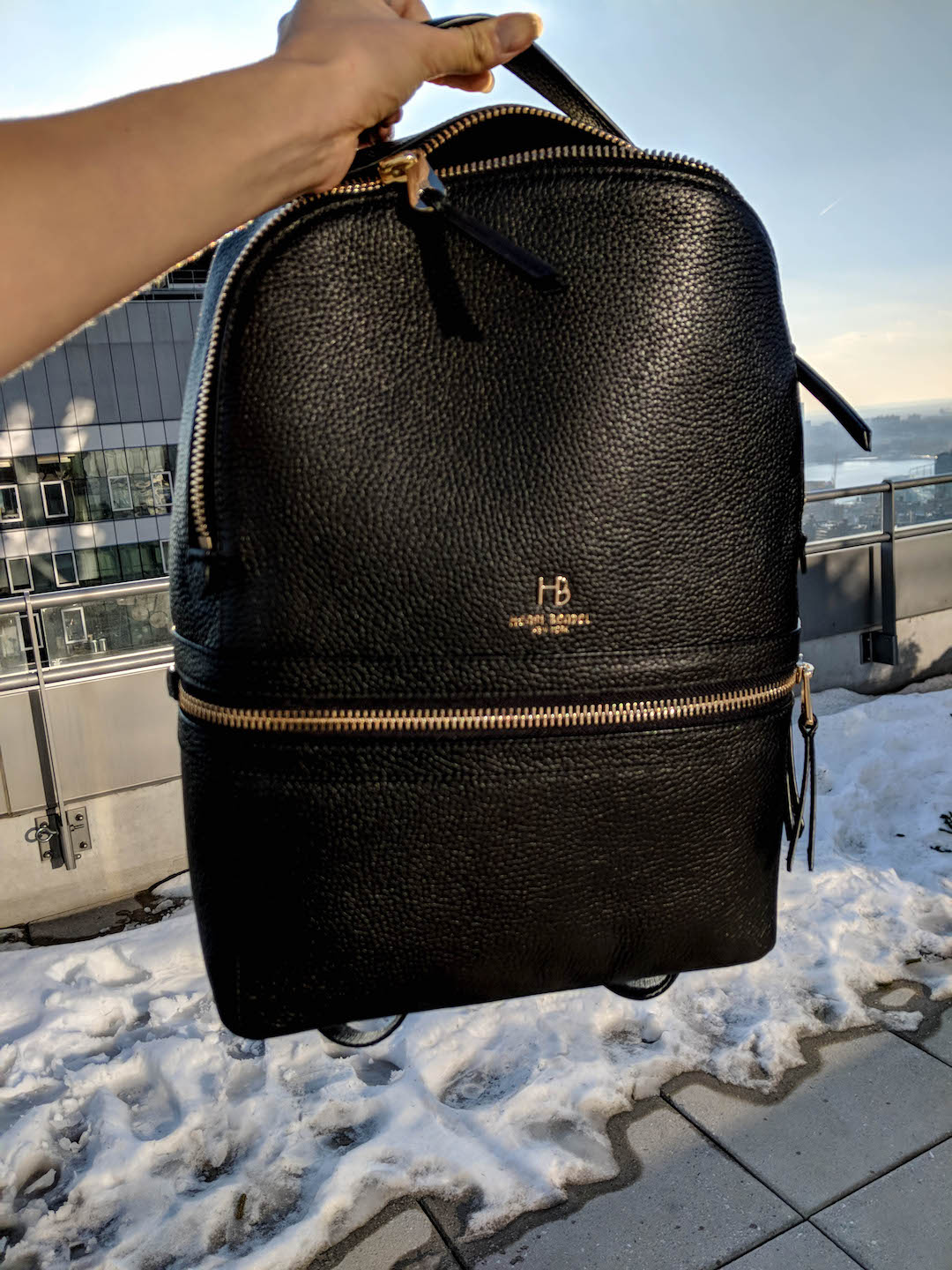 Featuring The Henri Bendel Backpack
What do you think guys? Do you own a go-to bag? What do you keep inside yours? My entire life is inside mine. Let me know if you want to see s youtube video of "whats in my bag" . . .I think it would change every day – but I have a few essentials that go with me everywhere…!
Thanks for reading. leave a comment!
XOXO