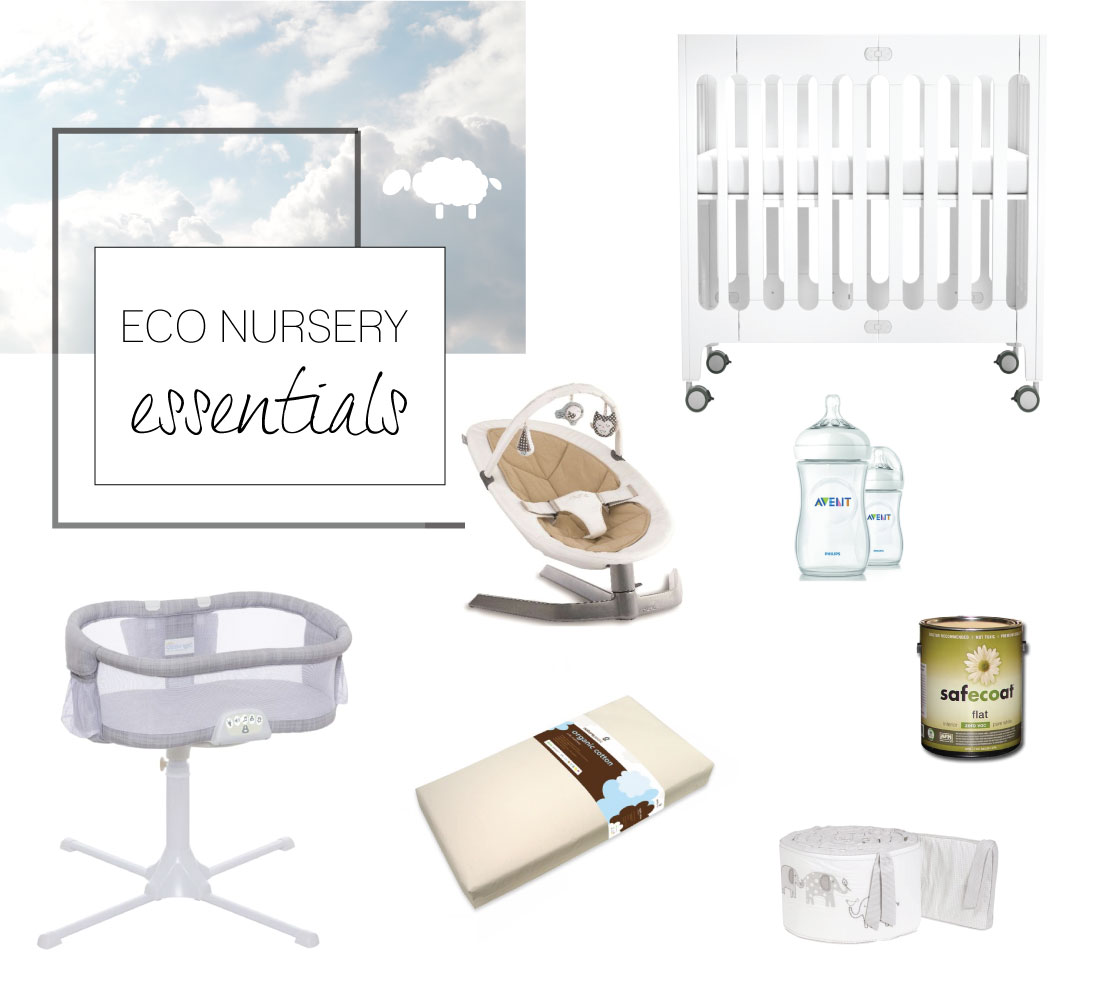 It is almost a matter of fact that I seem to want to complicate decoration matters in the home. As if waiting to find out the gender of our baby until the moment of birth wasn´t enough, I have also persuaded my husband to make sure the nursery is as eco-friendly and as non-toxic as possible. This means that we are now tied to gender neutral colors AND destined to find a series of Eco nursery essentials. AKA, a specific list of non-toxic, properly sourced materials. Who doesn't´t love a good challenge?
Admittedly, these whims, far from limitations, have become an inspiration and an excuse to elevate the design of our nursery. There is SO much clutter out there that simplifying seems refreshing. With this in mind we have taken on the task (as you might have seen on my Instagram stories) to visit just about every baby shop in Manhattan and scrutinize every material label on products. I want, chemical free, toxin free, organic, recycled or recyclable and certified.  I figured, if I have been doing this on all of my beauty products, what is one more label?!
From all that, I have chosen a few elements that are practically a must in every eco nursery. From Crib to Organic sheets and mobile. here it is. My top 5 eco-nursery elements(and a great eco friendly paint to set the mood.
SHOP MY ECO NURSERY ESSENTIALS

Find the paint on Amazon.
Let me know what you think! Are you trying to make your nursery as eco or not? I am debating the use of re-usable eco diapers or going for a bio brand. What do you recommend? Would love to hear your opinion and experience!
xoxox