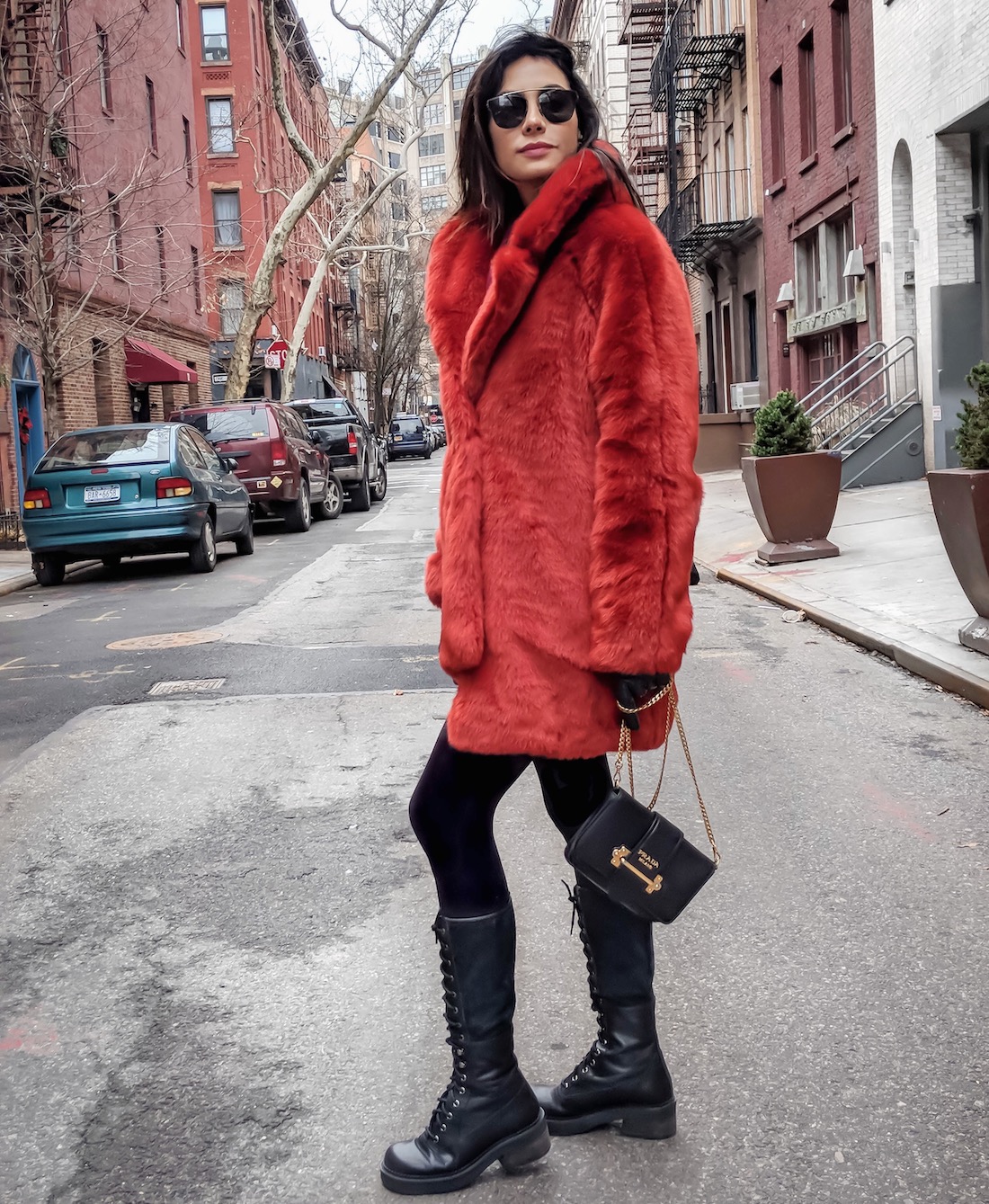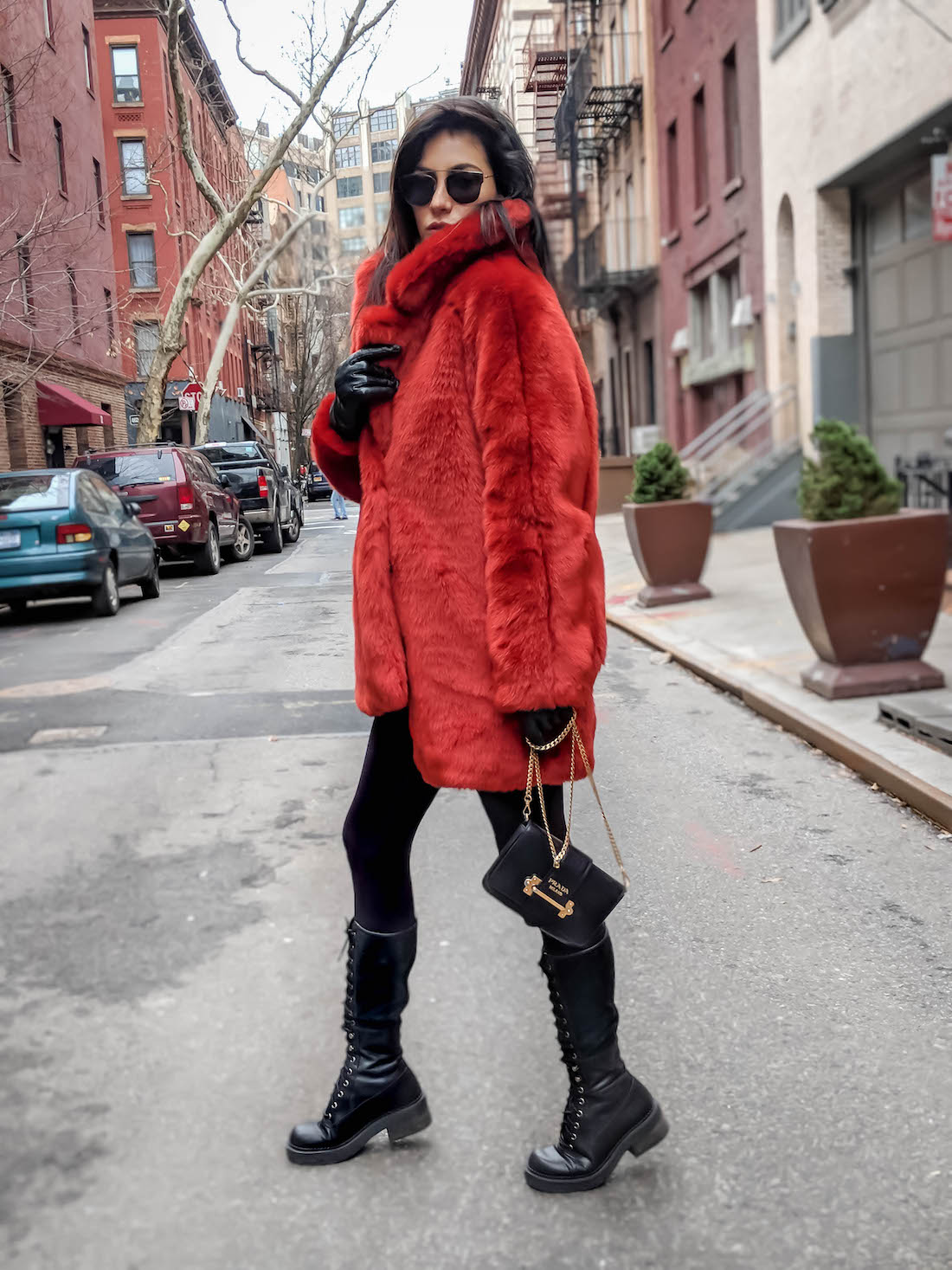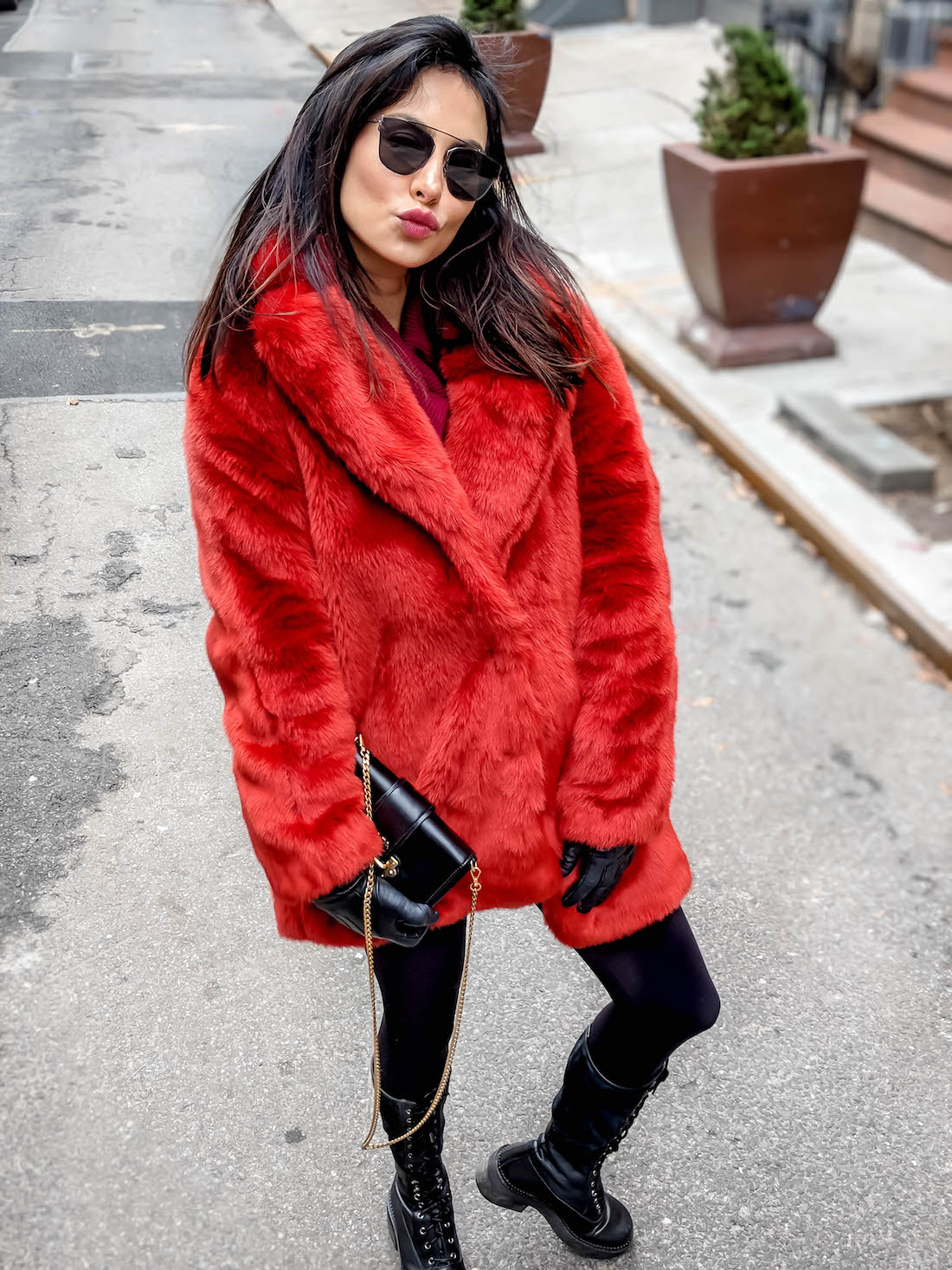 New York is freezing and getting colder. I have reached the point where every inch of my body needs to be covered in order to function outdoors. In comes the perfect Coat. Blame my tropical blood. I have come to terms that I am simply not genetically equipped  for winter weather. Having said that winter coats, furs and teddy coats suit me just fine – fortunately – and if I may say so myself 🙂 . . . then again, the right coat will look gorgeous on everyone! And it is such a cool statement piece!
Pick the perfect coat
Picking the perfect fuzzy coat entails being on the lookout for four things:
Quality of the fur.  Faux or not, you really don´t want something with clear nylon strings sticking out of the fur or a hard plastic feeling). And if you are environmentally conscious, go long haul. Don´t buy cheap coats you will want to replace in a year.
Length Cut. Oversize or fitted, I recommend coats with the right length: either well above or over the knee, hip or ankle. If it falls over a joint, its going to be uncomfortable and look bulky or too big
Lining. There are some gorgeous faux fur coats out there – with horrific polyester, 90´s disco lining that ruins everything. A good coat looks and feels like one inside and out.
Space. And finally, if you are going to wear it in extreme conditions, make sure you have room form a good wool knit or cashmere sweater.
Some of my faves are Jocelyn Fur, Reich Furs for the real stuff . . . but also worth mentioning – Net a Porter just went animal cruelty free!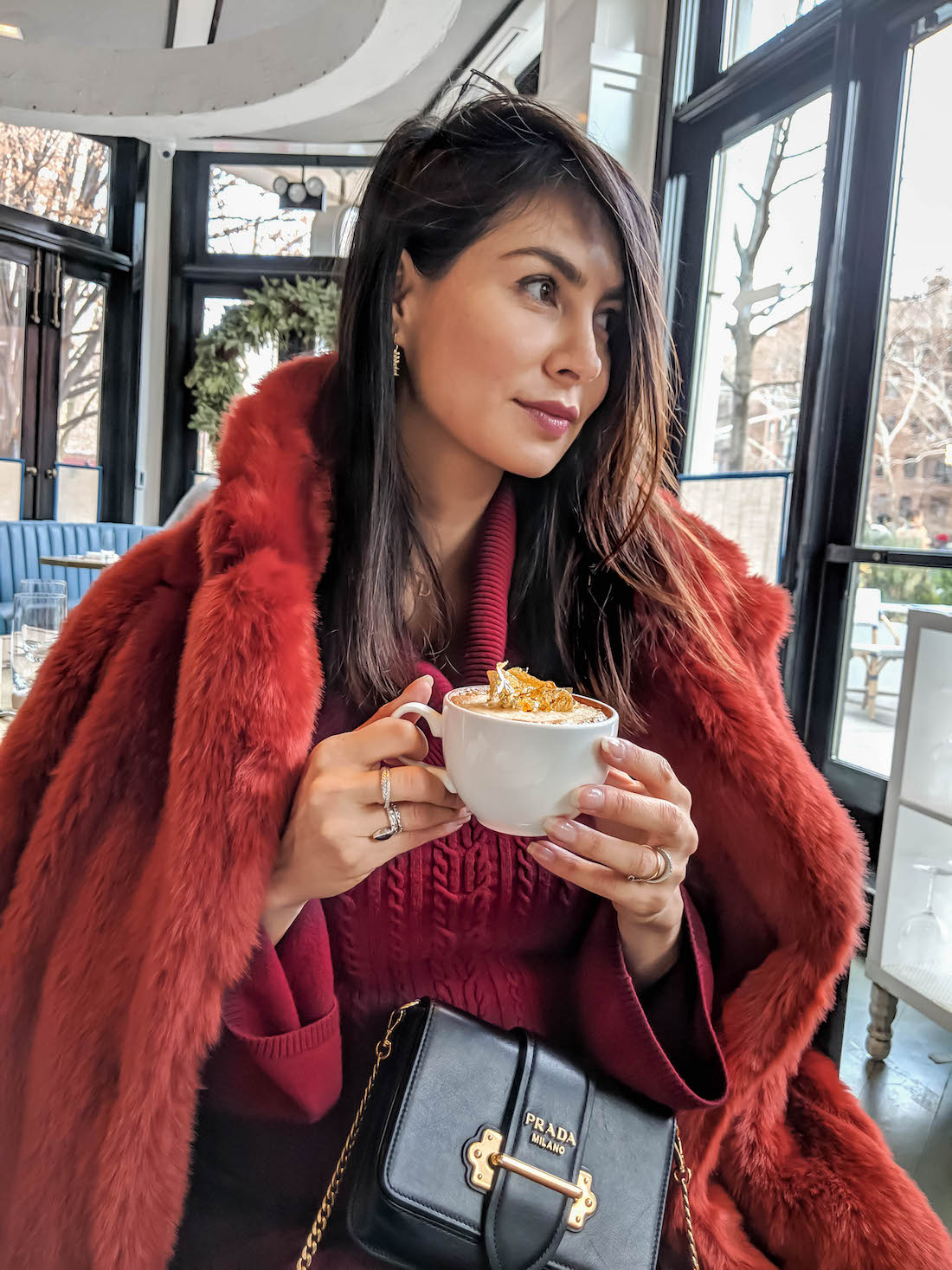 Neutrals are my usual go to but a solid color block can make the statement of the season in the classiest of ways and even be an investment that can be worn years to come! 
What do you think? Fur or faux? What coat is your fave?  Will you "teddy" this winter?
XOXOX