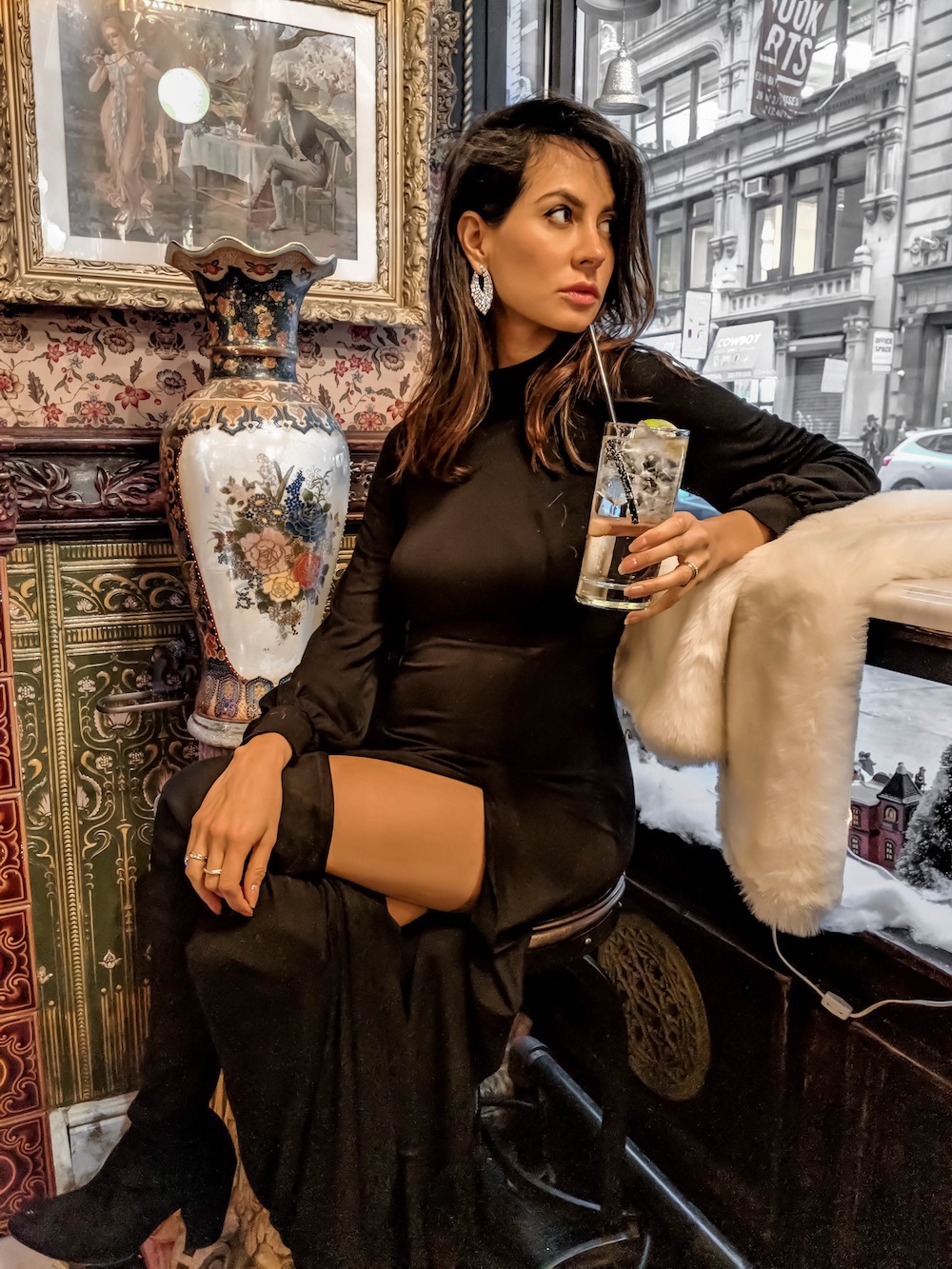 What to wear for the holidays is always an issue. It feels like we have worn it all – or nothing is good enough! . . but the answer is really simple:
Wear something that makes you feel GREAT. Something comfortable that allows you to move around and dance all night. Something sexy that calls for genuine compliments because you look FANTASTIC – not because it is a certain brand or the latest trend. Wear something that goes with your current mood and style. In my case, that something is atemporal and sexy and half-hides/half-shows-off my bump because although I am very proud of it, I don´t want to hear baby talk all night! So let the festivities begin!
With an ever changing shape but a desperate desire to still feel like myself, what to wear for the holidays has become a real issue. I wanted something outstanding that turned heads for all the RIGHT reasons.  This is my take on the black dress – only that instead of the usual "little", I went for long (it is too cold) but kept the cheekiness with a slit that draws everyone´s eyes up the leg like nothing else you will have ever worn. Add thigh-high boots to survive the weather and add a bit of appeal. Then turn around, and and as usual: nothing sexier than a bit of back cleavage! mm love this dress!
As far as the hair goes – messy sexy hair always does it for me! . . . but there is a post coming up soon on holiday hair! 😉
For this season this has been go-to look. I particularly love this dress by Clayton because it is incredibly sexy and comfortable and even better – it molds to my body in a super flattering way (whatever shape it may be at the time)!  Classic, elegant and comfy. Also – super easy to create different looks with it! Add simple statement accessories and dazzle. #gift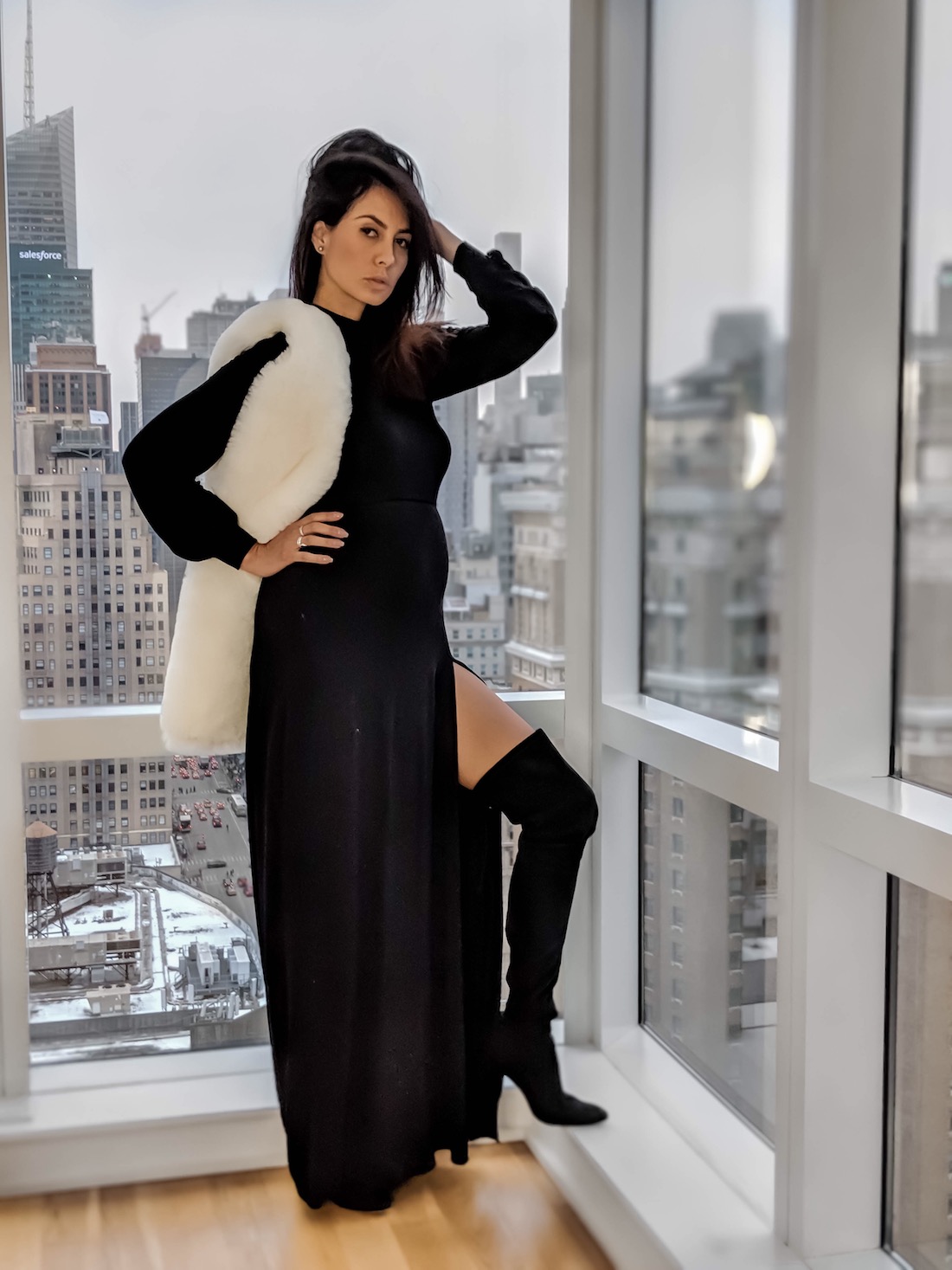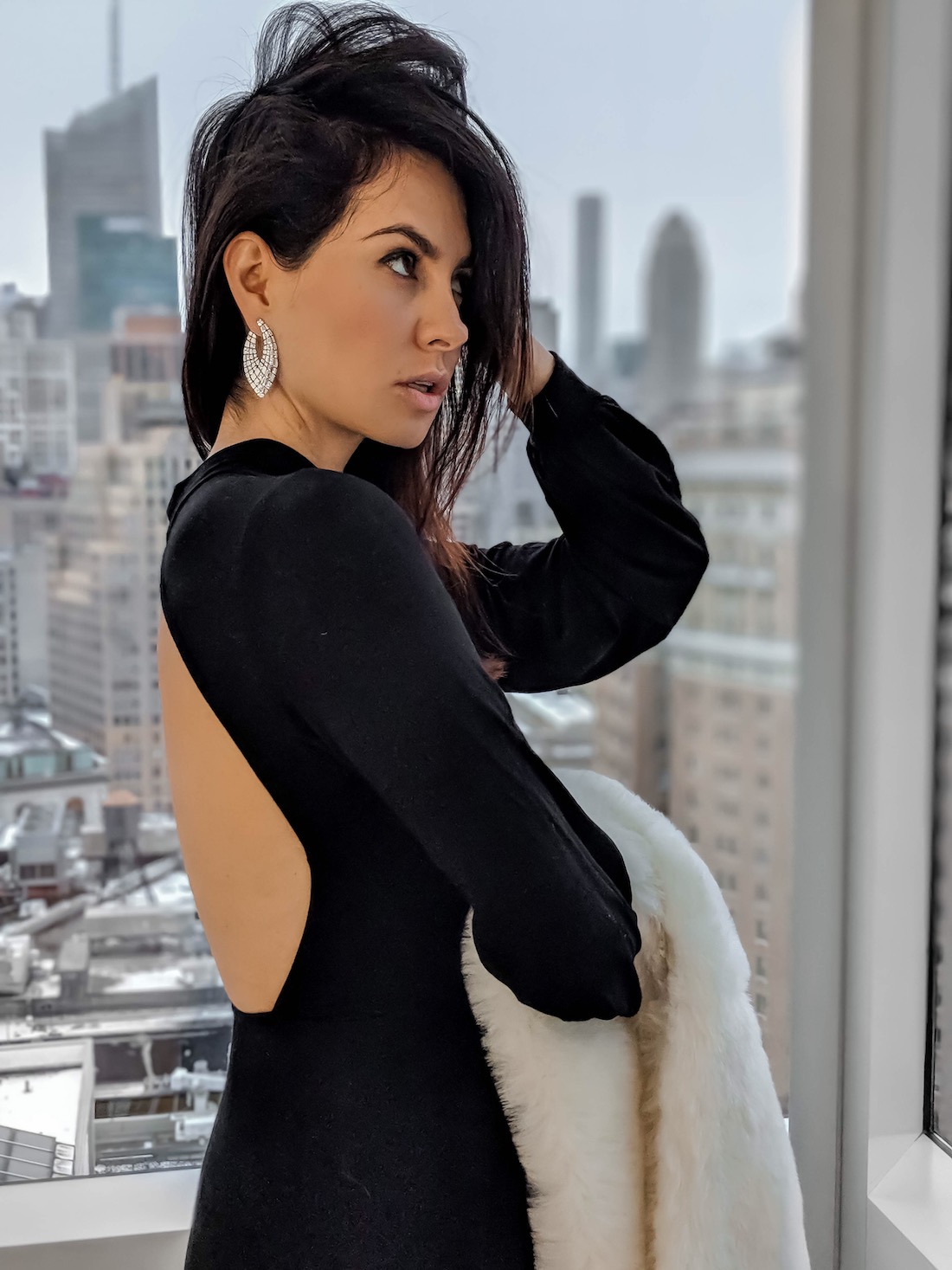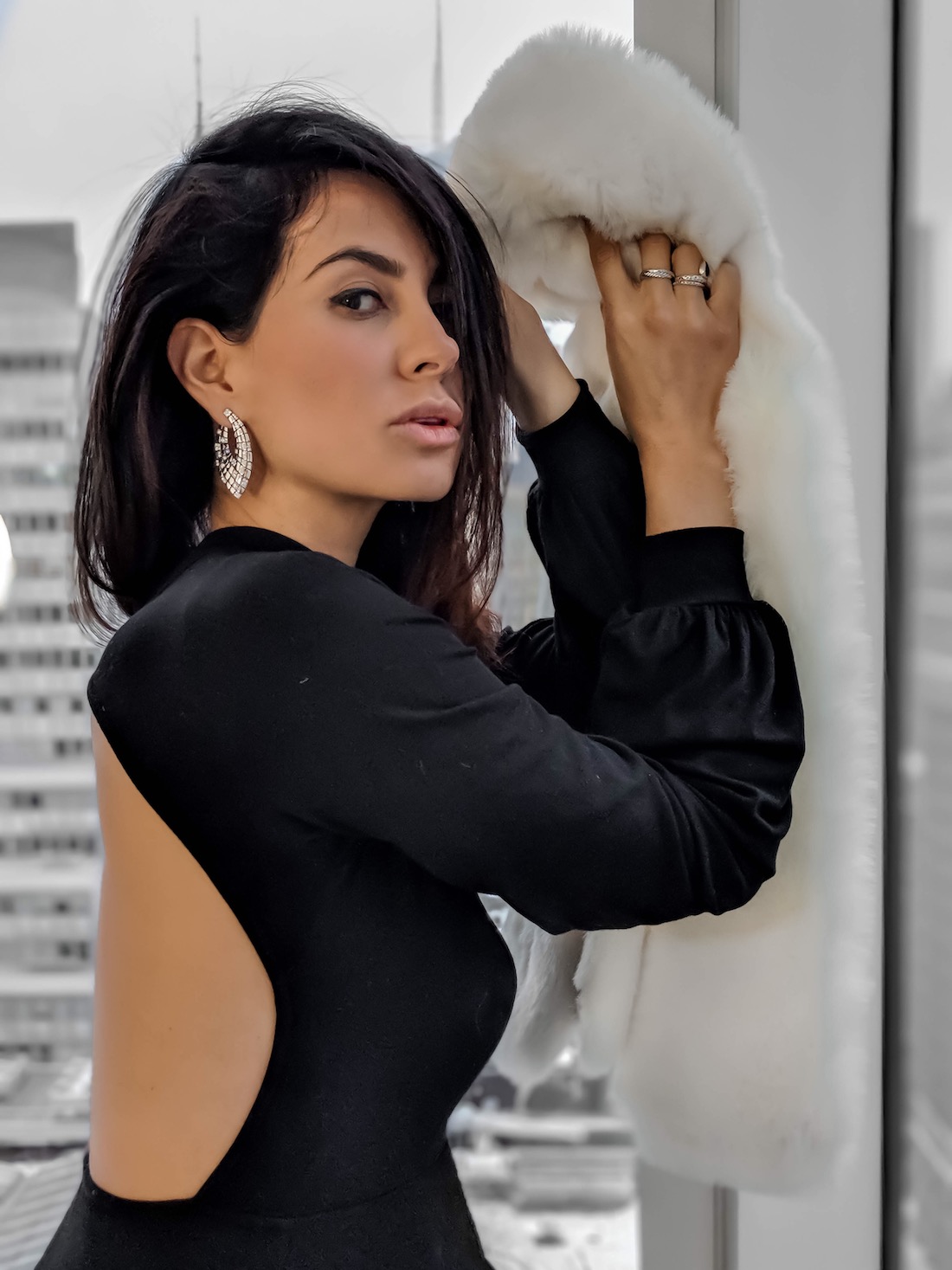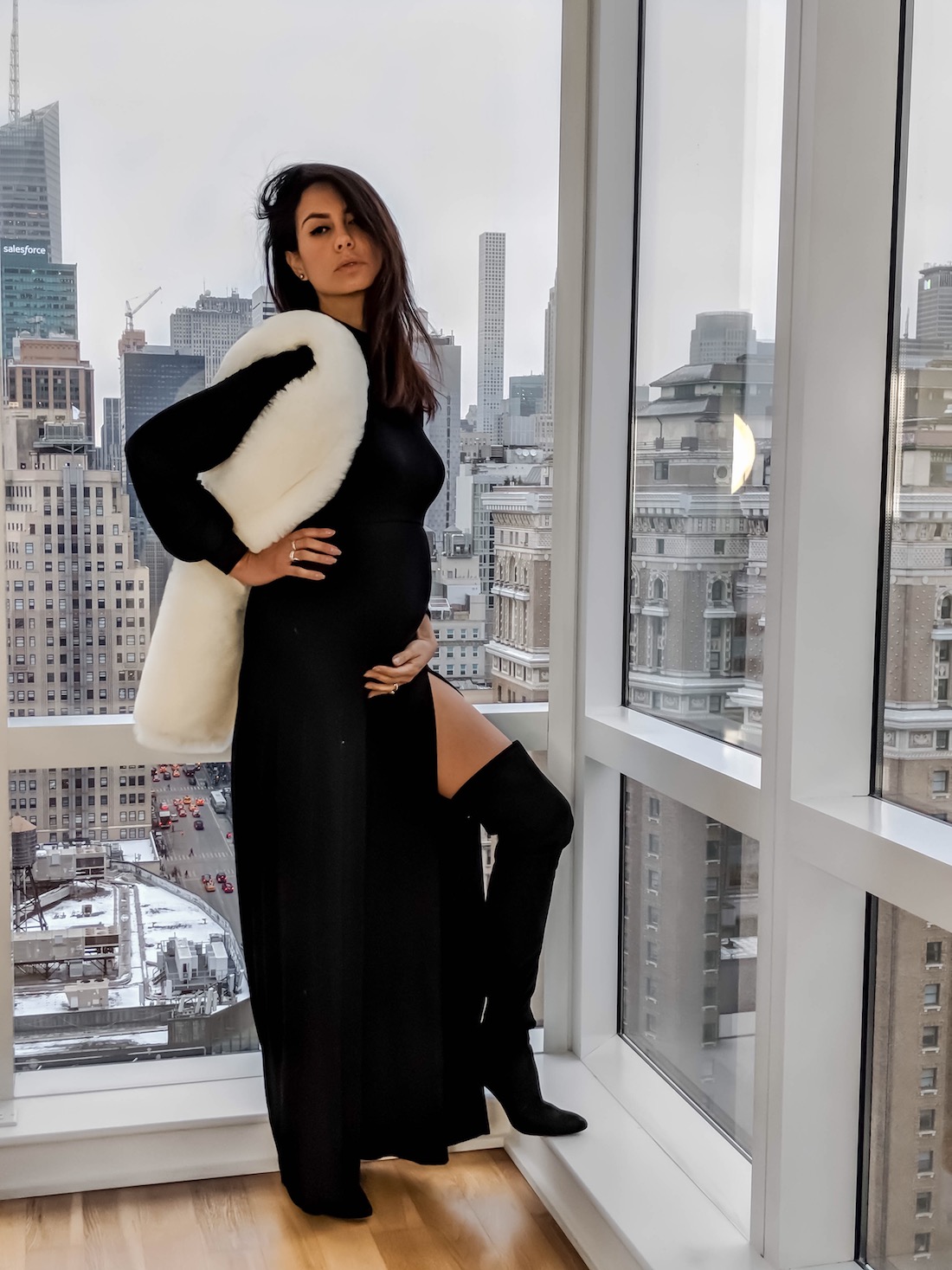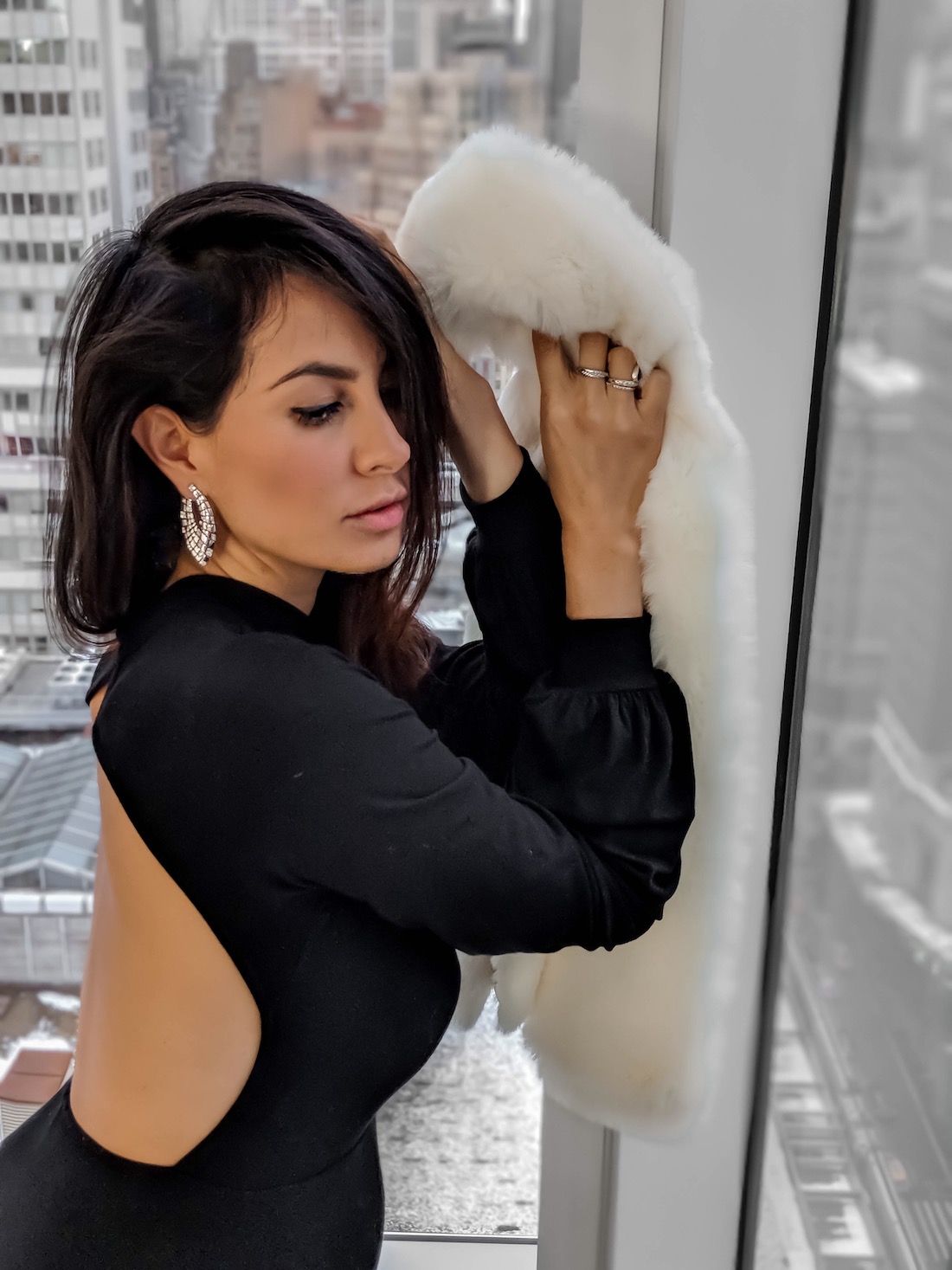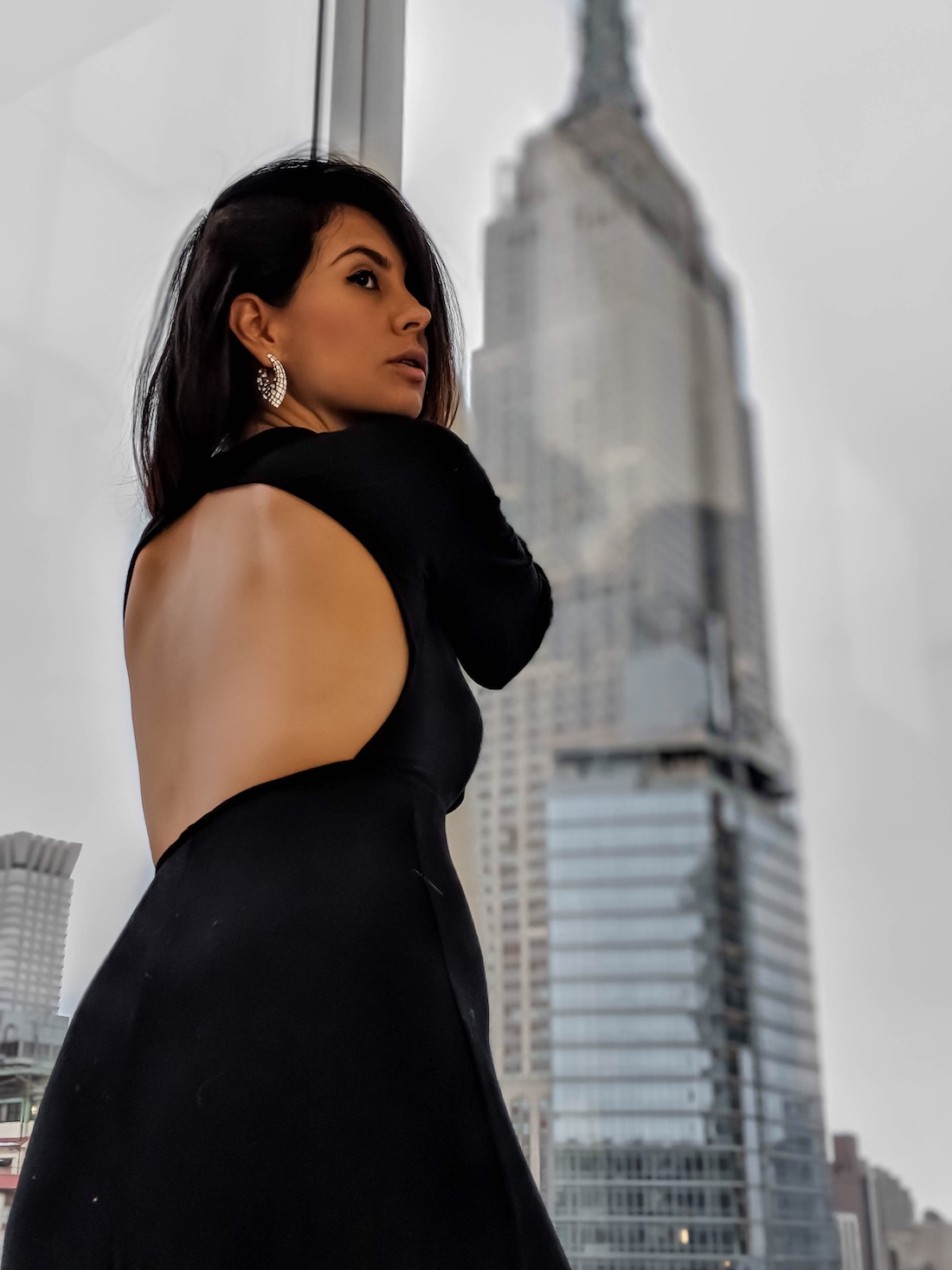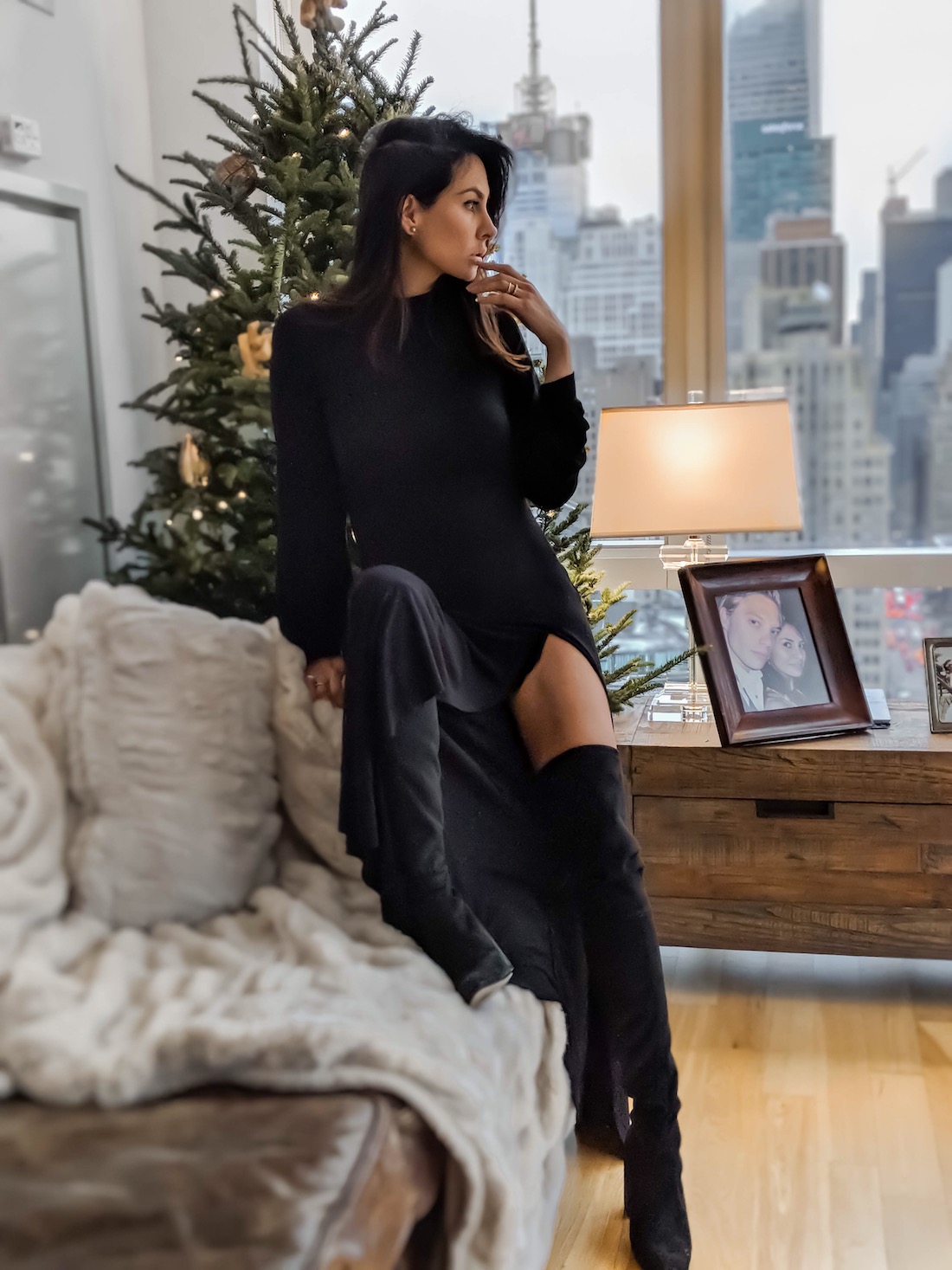 Wishing you the best Christmas ever!
Happy Hols, darlings!