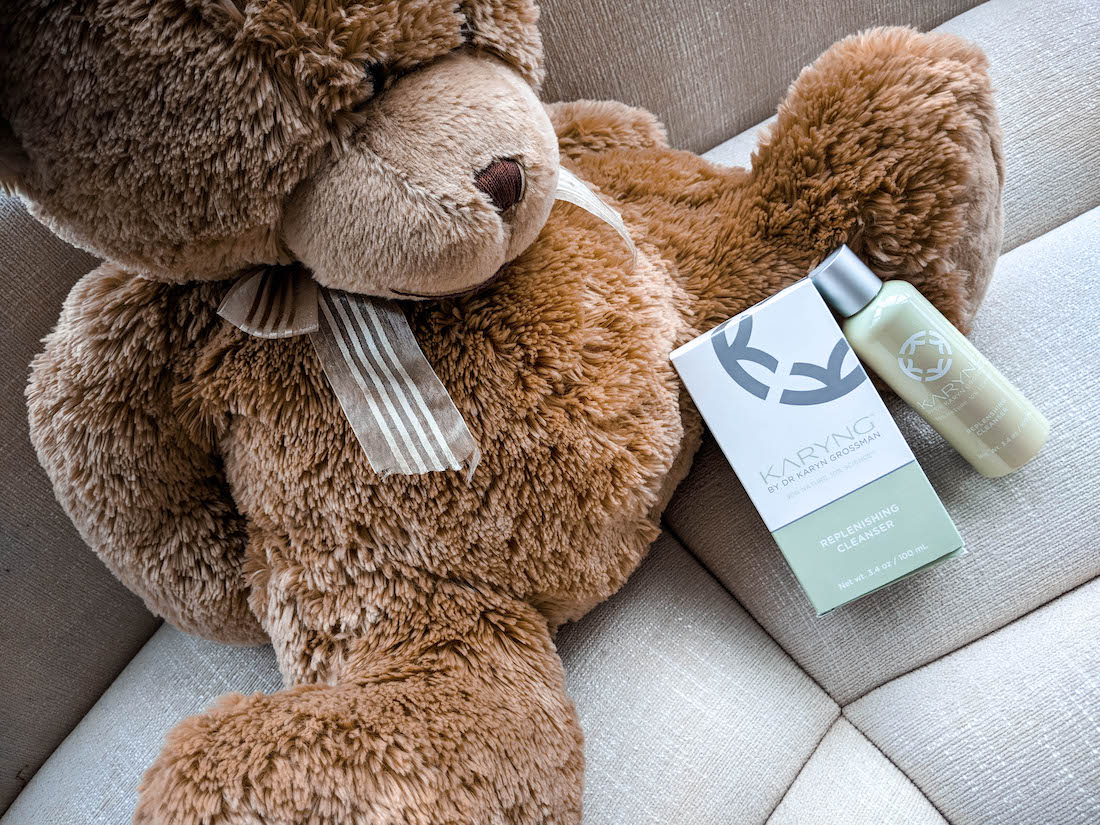 What we put on the skin during pregnancy is very important. Not only are the ingredients seeping through to our baby, but our skin is overly sensitive and probably going through some unusual hormonal changes, like the rest of our body. This is why dermatologists recommend the use organic beauty products – but the truth is that depending on your skin condition not all natural beauty products will be as effective as the chemical stuff. I have done some testing to find out what DOES work without harming you or your baby.
Personally I usually have alright skin: Mixed with  occasional "monthly" hormonal breakouts and a few sun spots when I get too much sun exposure.  Since being preggers I break out more often and dry out a lot more – specially in this cold, windy winter weather. Not only that but as the skin on my belly and boobs expand I have become unbearably itchy. Since then I taken some severe measures to prevent stretch marks. Here are my findings:  
Please note that I will update this post as my pregnancy progresses and I test new products. Check in every Friday for updates and leave your product recommendations for me to test!!!
THE PREGNANCY SKIN CARE ROUTINE
With a full agenda and less energy the last thing I want is a complicated skin regime. Honestly, some days all I want is to roll out of bed and wash my face. . . so I do. And therefore cleaning and moisturizing become the two absolute essentials of morning pregnancy skin care. And I never forget to use SPF when I am going out (to avoid sun spots now that skin is so sensitive and prone to melasma). At night I aim for skin tightening products and deep moisturizing. The facial treatments we CAN do during gestation are minimal so we need to rely on creams more than ever. I have divided my pregnancy skin care by issues.
Stretch marks are an issue during pregnancy. Nobody wants them but since the skin where they appear is so near our baby (belly, boobs, thighs) I would flat out recommend to go all organic and get the best, purest ingredients out there. There is no point in going for brand names or saving a buck. Just get the best natural stuff. Avoid the stretch marks. Don't give chemicals to your baby.
I personally alternate between pure jojoba oil,  organic unrefined coconut oil and my  home-made stretch mark cream. I rub at least one of them 3-5 times a day on my belly and do a full body self-massage in the morning and evening. See the Video here. If you are in a rush and don't want to ruin your clothes, the jojoba oil on its own is the least oily and absorbs the fastest. It is what I am using the most throughout the day. Massage in, you only need a little. Walk around naked for 2-5 minutes to let it absorb. If needed, pat with a kitchen napkin before getting dressed to absorb any excess.
2. PREGNANCY SAFE SKIN WASH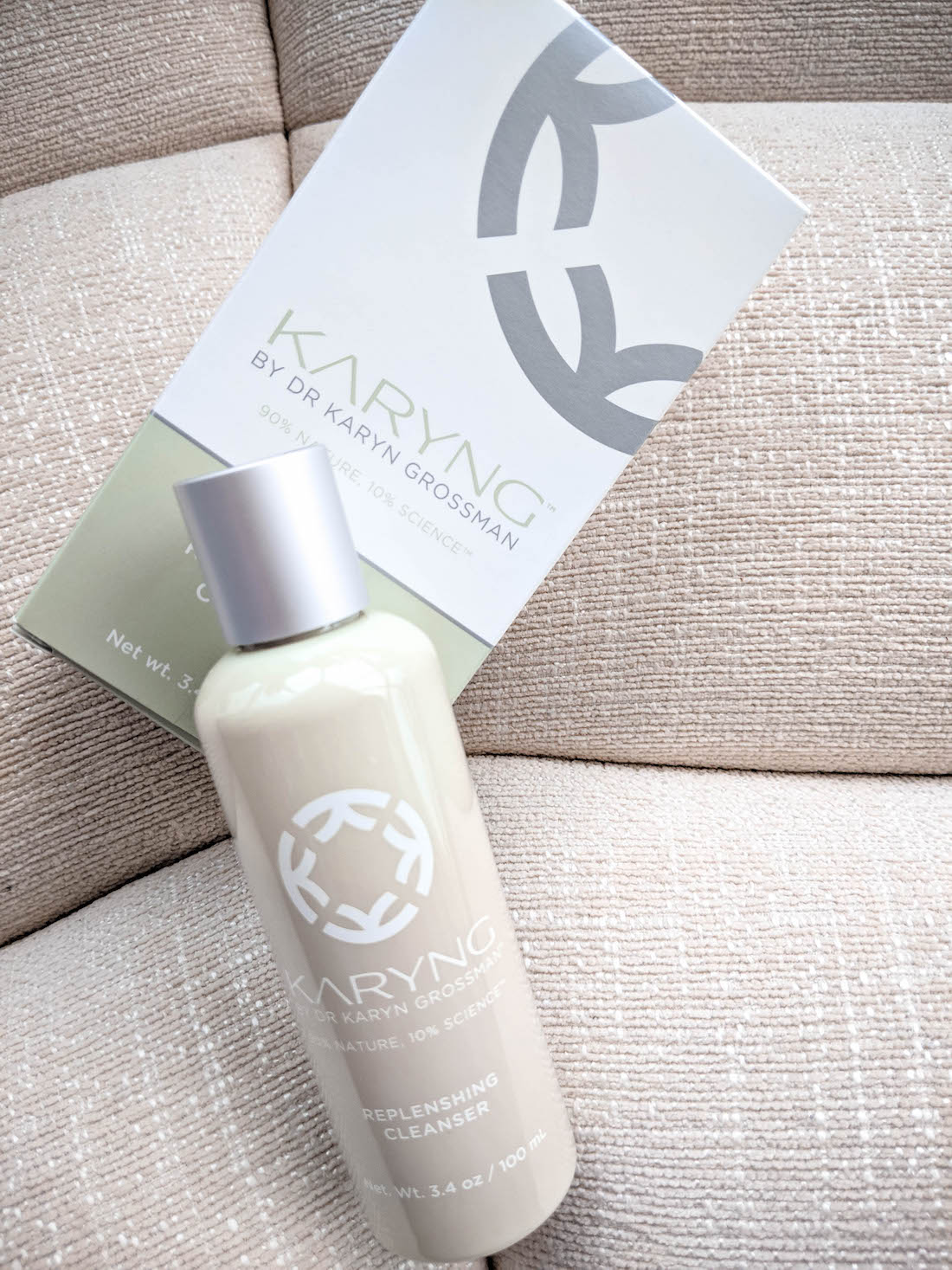 I usually preferred organic beauty products even before being pregnant – specially facial cleansers. One of my favorites is the Eminence probiotic cleaner as I find it also helps clears my skin from breakouts. Currently, during pregnancy, I am using the Karyng replenishing cleanser. It was recommended to me as an all natural product and it is fantastic!!

Karyng products are a great pregnancy option. They are formulated without parabens, petroleum, pesticides, propylene or butylene glycols, phthalates, BPA's,PEG's, TEA, DEA, GMO, glutens, or synthetic fragrances. It is also vegan and not tested on animals. That ticks off all the lists for pregnancy-friendly skin care and more!
3. PREGNANCY SAFE MOISTURIZERS
Currently testing more moisturizers. For severe skin dehydration try:
DERMATOLOGICALLY TESTED & PREGNANCY SAFE WINTER HYDRATION BOOST
I take photos everyday so I cannot afford to have dry scaly skin. So, I soon as I see any signs of this, I revert to my pre-pregnancy super effective regime. I consulted with the brand directly and my dermatologist, and both approved these products for pregnancy.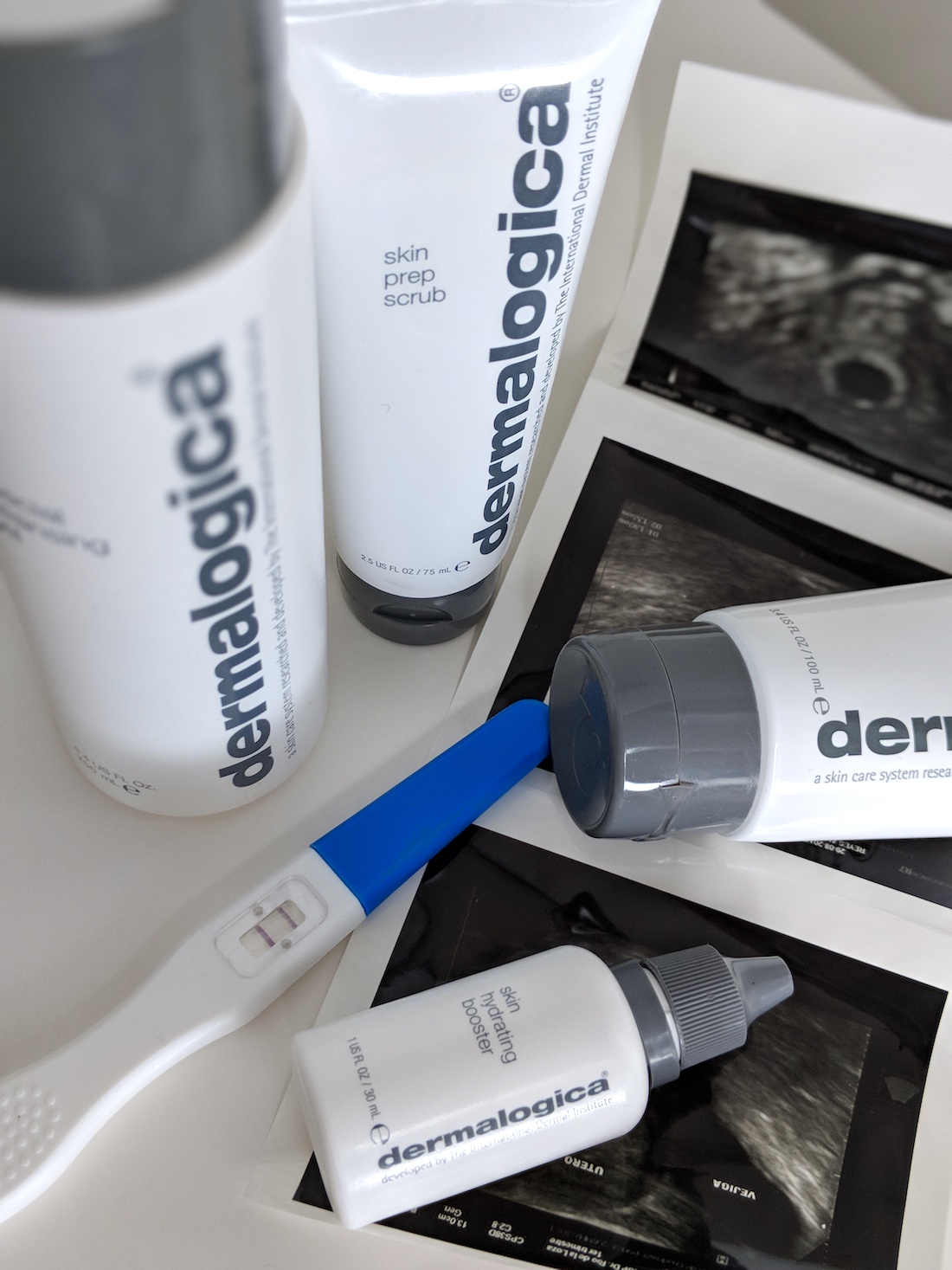 For some serious skin dehydration:
Drink more water. A LOT more.
Try using a combination of these products:

Start with an exfoliation with the 

Skin prep scrub

 which will help your skin absorb the moisturizer better and remove scalyness. Then, on the back of your hand or your cheeks blend your 

Active moist

 with a couple of drops of the 

Skin hydrating booster

 for a great moisture surge. Add a layer of jojoba oil to seal it in if you won´t be wearing makeup.
This is the only thing that is currently keeping my skin hydrated in NYC winter weather. When I am not pregnant I have a lot of Dermalogica products in my beauty cabinet and love how effective they are, I am a huge fan of the brand but please note that not all their products are pregnancy friendly. Ask your dermatologist before using other products.
Organic Alternative: Organic Refined Coconut oil  + Jojoba oil also worked great for me but they are not practical under makeup and could lead to little breakouts. I do this every other night and alternate with the hydration system mentioned above.
LATEST DISCOVERY !!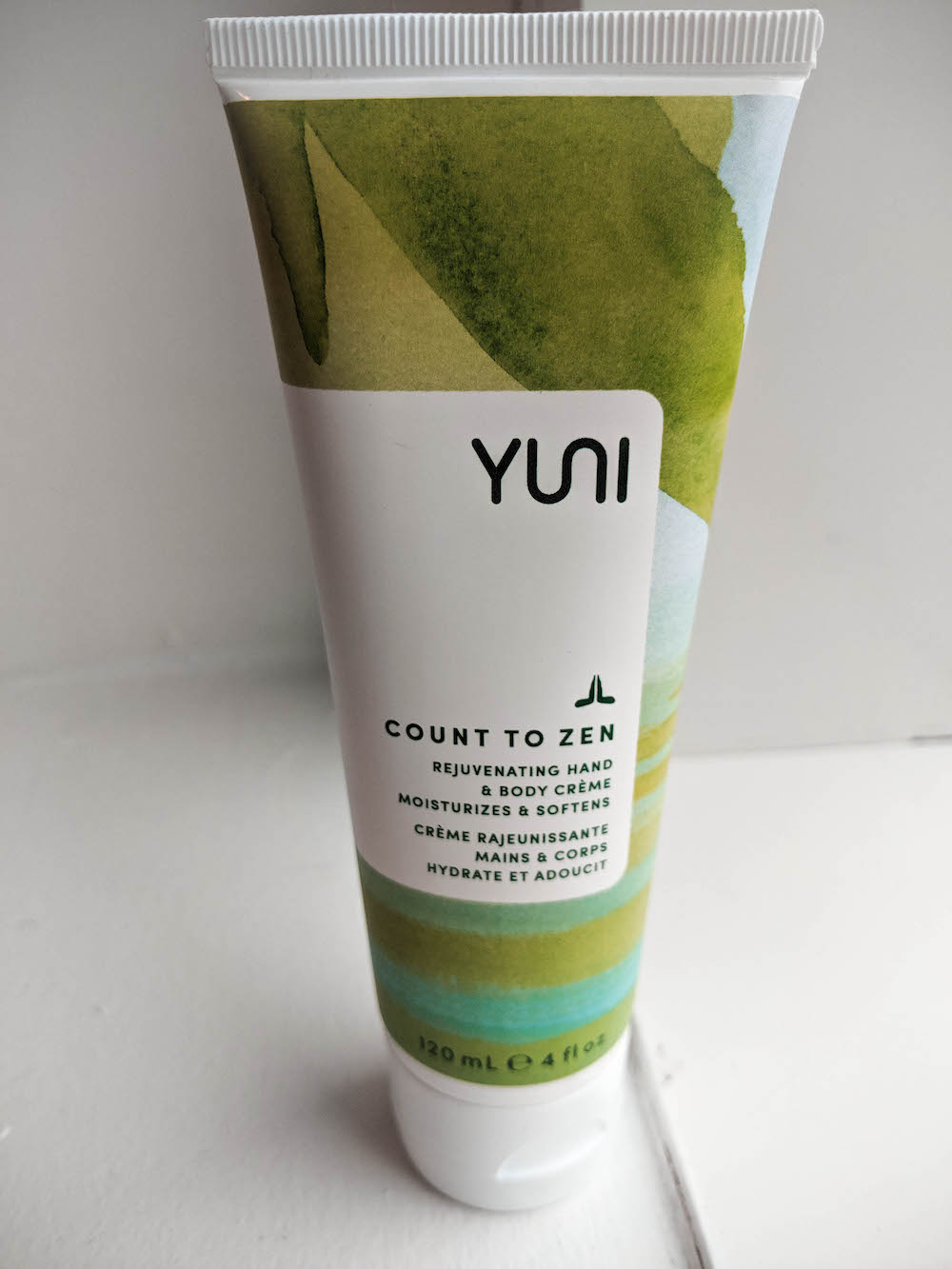 In recently discovered this new line,
YUNI
. It is like yoga for your skin. The ingredients are fantastic and the results are real. Give their moisturizers a try.
4. PREGNANCY SAFE SPF
5. PREGNANCY SAFE BODY SOAP & WASH
Right  now I am using a whole foods "good soap". I have also used these and  have loved them. Lavender scent is a plus for me.

I am also OBSESSED with the KNEIPP Bath Crystals! I also highly recommend this brand. It uses all natural ingredients and has a strong wellness and environmental focus. They work great for pregnancy and smell delicious!
6.PREGNANCY SAFE SHAMPOO

– LAST UPDATE!!
As with any other product, the most important thing with shampoo is that it is as chemical free as possible. Admittedly my hair is not in terrible condition at the moment (thank you pre natal vitamins!) but I have been swimming a lot and it is winter in NYC – which means it needs hydrating. So far these are my fave shampoos both in terms of ingredients AND results!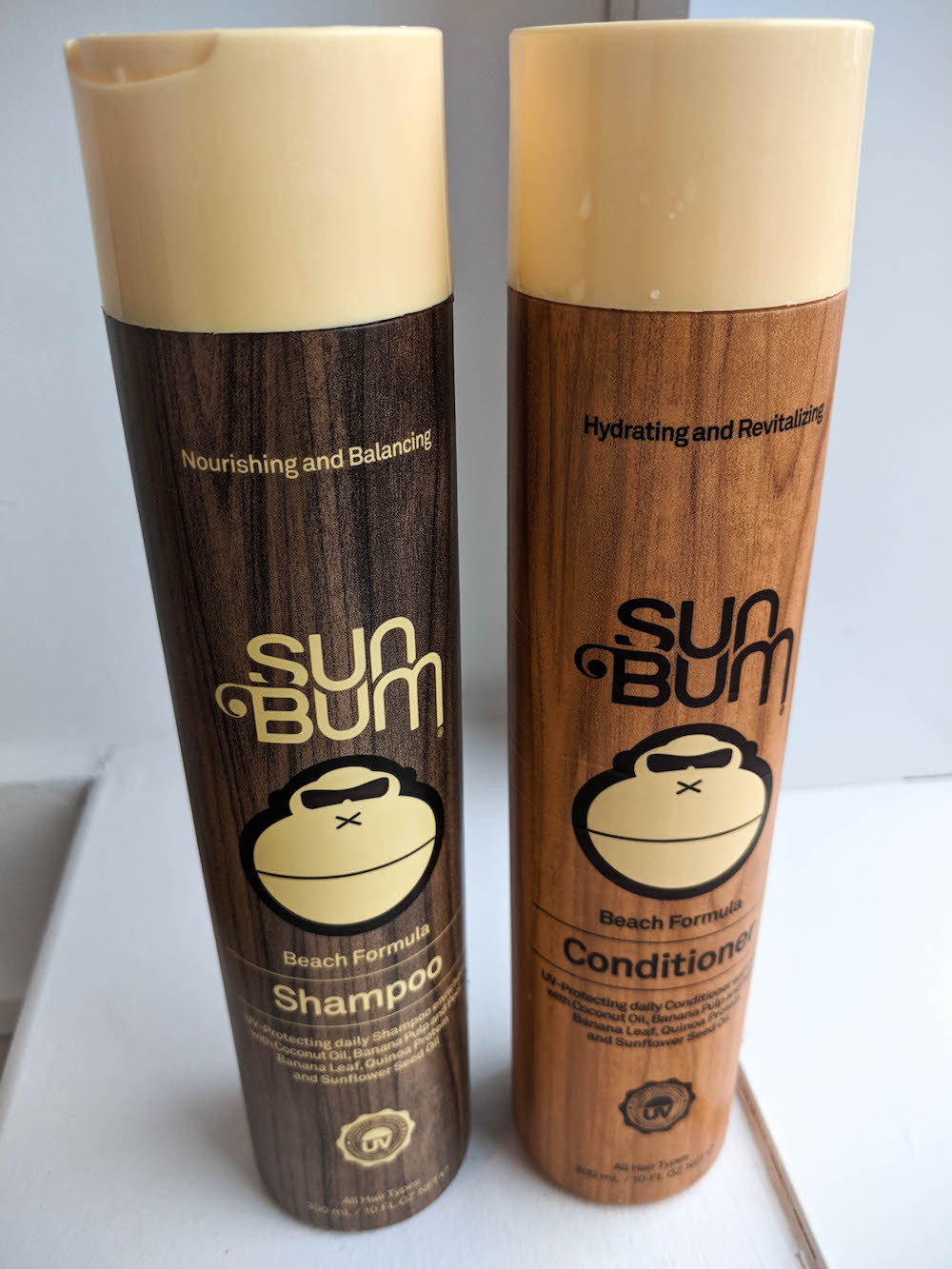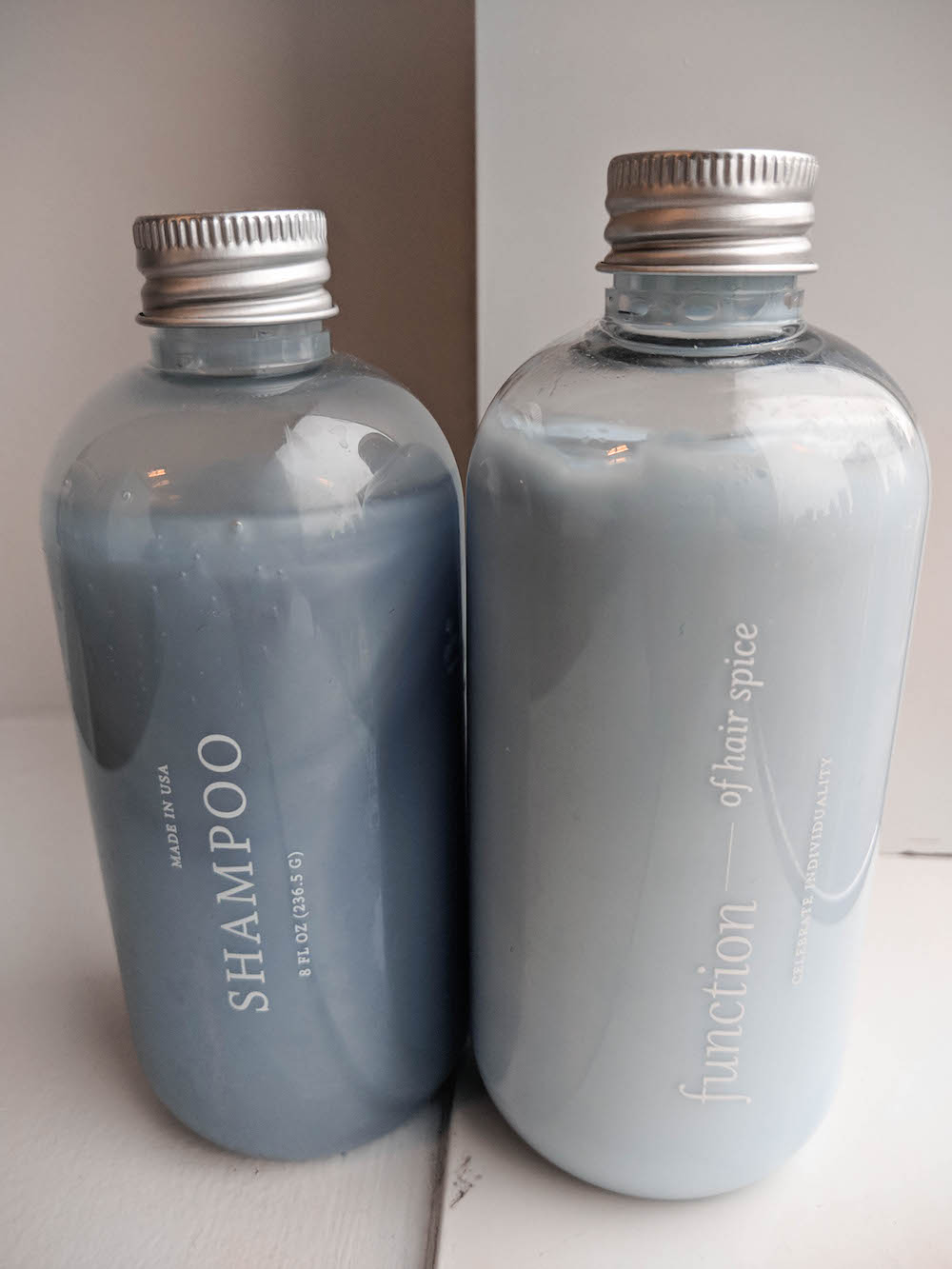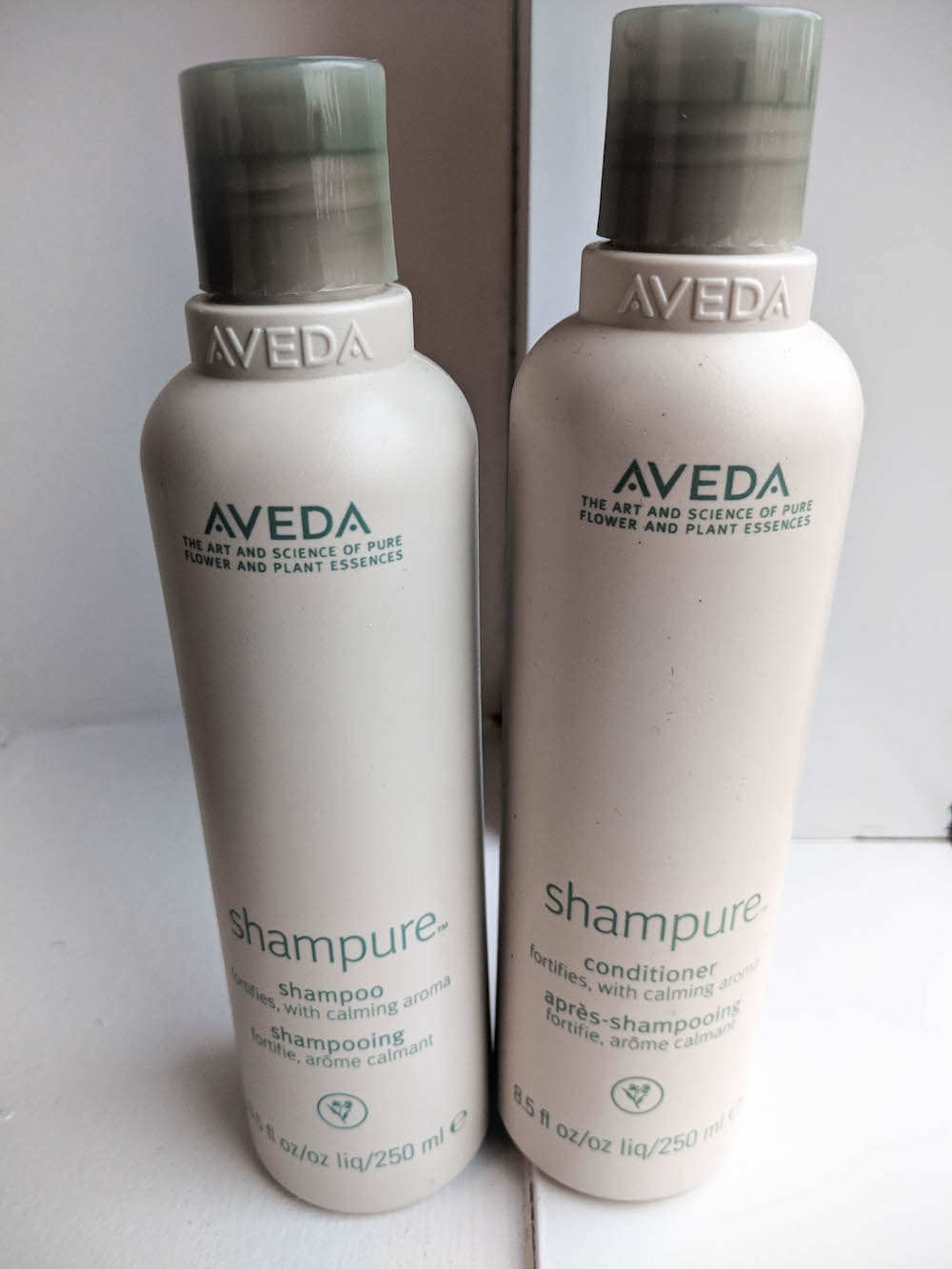 7. PREGNANCY SAFE ACNE TREATMENTS
NOTE: For acne-prone skin, use rosehip seed, lactic acid, or azelaic acid, and alpha hydroxy acids. Epicuren Acidophilus. Some creams with probiotics are wonderful for combatting acne during pregnancy.
Again, In some cases organic is great and in others you just need professional help. for breakouts I usually go to my Doterra Tea tree oil blended in with maleluca oil, which kills bacteria and disinfects. . . however hormonal acne can be a bit trickier to get rid of. My current go to is a good dermabrasion with a professional and dermalogica´s breakout control.  Here are some options:
INGREDIENTS TO AVOID WHILE PREGNANT:
Retinoids: Anti-aging & Acne – commonly found in moisturizers to help reduce the appearance of wrinkles, pimples, and improve the skin tone. Retinoids are a type of vitamin A that speeds up cell division and prevent collagen from breaking down. Creams that contain a high percentage have the potential to cause birth defects, so it's best to avoid all together!

On the label they are commonly named:

Differin (adapelene)
Retin-A, Renova (tretinoin)
Retinoic acid
Retinol
Retinyl linoleate
Retinyl palmitate
Tazorac and avage (Tazarotene)
Salicylic acid: Acne – commonly found in cleansers, toners, and moisturizers. Its primary action is to penetrate and dry out facial oil, but it also does some mild exfoliation of the skin. Beta hydroxyl acid (BHA) is a form of salicylic. It's best to avoid this ingredient because it can cause pregnancy complications.

On the label they are commonly named:

Salicylic acid
Beta hydroxy acid
BHA
Retinoids, salicylic acid, hydroquinone, betahydroxy acids, benzoyl peroxide, and kojic acid have been known to be harmful during pregnancy.
Product descriptions that say "anti-aging", "skin lightening", "wrinkle creams", and "acne creams" often contain these ingredients and should be avoided.
EXPERT ADVICE: LISTEN TO YUR BODY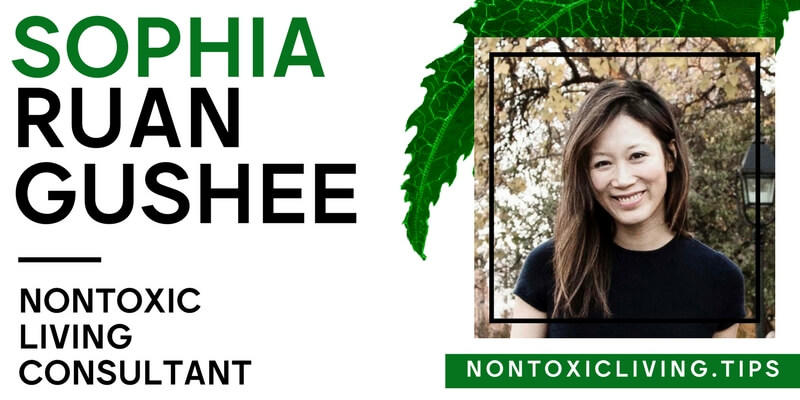 "Pregnancy is an important time to be conservative and thoughtful about what your skin spends time with (like lotions and clothing), and what you inhale and ingest. For some women, their protective mechanisms heighten during pregnancy and their bodies tell them what the body and baby needs. 

For example, when I was pregnant, I began to recognize the type of nausea that responded to toxic fumes (like from gas stations), and I would then avoid those sources. I also treated my pregnancy cravings as my body telling me what it needed (but I also craved real food). I learned so much from exploring curiosities that emerged. Pregnancy is an opportune time for women to synchronize their awareness with their evolving bodies and maternal instincts.

My journey of giving birth to three children, listening to my body, being curious, and writing my book A to Z of D-Toxing, rewarded me with more connection to my body, our planet, others, and my children. It prepared me for motherhood and developed me into a fuller woman. I believe this listening and curiosity can offer the similar benefits for others too."

Stay tuned to our new collaboration of series – NON TOXIC LIVING in January and find out what key elements of my lifestyle have made my pregnancy a breeze!
If you are pregnant or have been, leave a comment and let us know what beauty products are essential during pregnancy!
CURRENTLY TESTING PRODUCTS FOR:
This was last updated Friday January 12th 2018. It is updated weekly with new findings. Stay tuned and SUBSCRIBE to the blog to stay updated! You can also se me test new products on my youtube channel and instagram stories!
 7. PREGNANCY SAFE ANTI AGING CREAM
NOTICE: Retinoids, salicylic acid, hydroquinone, betahydroxy acids, benzoyl peroxide, and kojic acid have been known to be harmful during pregnancy.  Creams that contain a high percentage have the potential to cause birth defects. Product descriptions that say "anti-aging", "skin lightening", "wrinkle creams", and "acne creams" often contain these ingredients and should be avoided!
So far I am using Jojoba oil and Myrrh Oil. The combination hydrates and tenses the skin. I am also adding collagen to my daily smoothie.
For fine lines and wrinkles, you can use hyaluronic acid or vitamin C.
8. PREGNANCY SAFE SUN DAMAGE SOLUTIONS
Melasma and hyperpigmentation of the skin are super common during pregnancuy. To avoid harmful chemicals we can use azelaic acid or topical vitamin C.  For free-radical damage, use topical vitamin C or E.