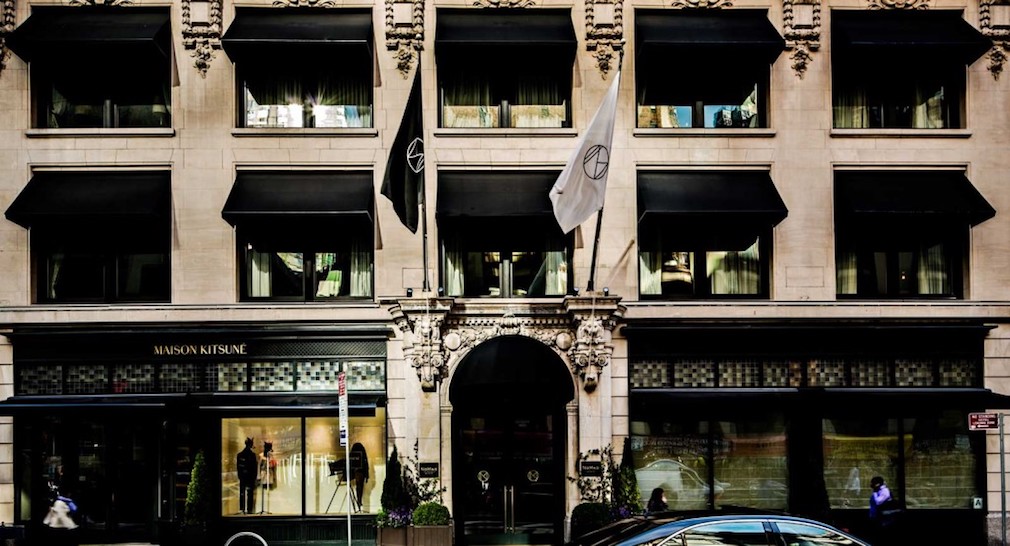 One of my favorite places in New York is The Nomad Hotel. Specially in colder weather. It has that dark, cozy, English- nouveau vibe that makes me want to order hot chocolate with bourbon infront of the fire while wearing furry Gucci Princeton Loafers.
English- Nouveau? City Mountain? Anglo Hipster? …
Lets just call this the Nomad vibe.
Maybe the universe pays an ode to this hotel´s name: the characters that are drawn to it are all as well dressed, versed and travelled as you would expect. Often, Matthew and I pop in for an afternoon drink and random conversations – just to get that NYC feel. Now, being pregnant, I have switched my rocky Bulleit rye (in a snifter) for a virgin bloody mary – and envy all those enjoying a buzz – but in my soberness I have learnt to further appreciate the place for it´s decor and atmosphere. It is one of those places that you wouldn't´t immediately consider as extravagantly designed or innovative – it just has that inviting, cozy, cool vibe that makes you come back. And that is worth recreating.
So here are the key pointers to achieve the Nomad vibe: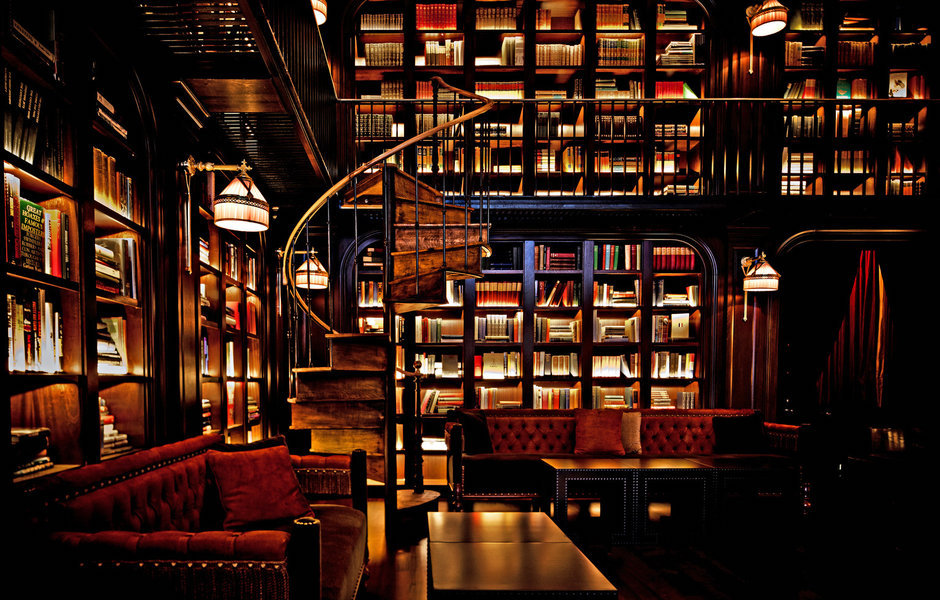 LIVING ROOM DECOR
Dark oak and worn leather act as a base. Deep brown walls. Red velvety details. Classic shapes with interesting touches. A mix of hard and soft textures that blend a cool environment with a welcoming home. The lights are warm and dim. Almost emulating candle light and they reflect in smokey mirrors and brassy surfaces. The bar, a social scene, is the focal point is lit and filled with iconic bottles. If you have large windows, add long dark velvet drapes to cover them and get the right lighting.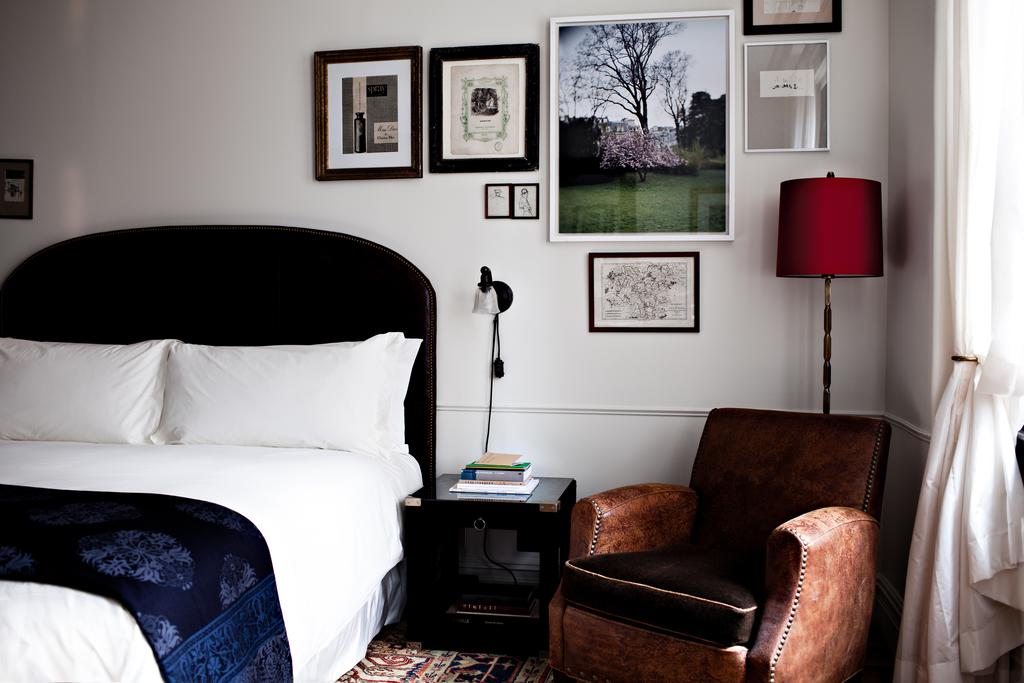 BEDROOM DECOR
Bedrooms are still cozy but not as dark. They have that cold morning "I want to stay in bed" feeling that you cannot miss. Big heavy duvets. Elegant coverups. Classic details with a twist and a collage very personal art on the wall. The vibe here is kept elegant, homey and simple. The trick is having few, high quality details and strong basics.
Now, I know we cant redecorate our homes head to tow – but adding some of these elements can make our place look as cozy and inviting as the Nomad. Add a throw and a calf pillow. Dim the lights, light the candles and zip on a manhattan at home.
What do you guys think? How would you add a bit of NY into your home?
XOXOX