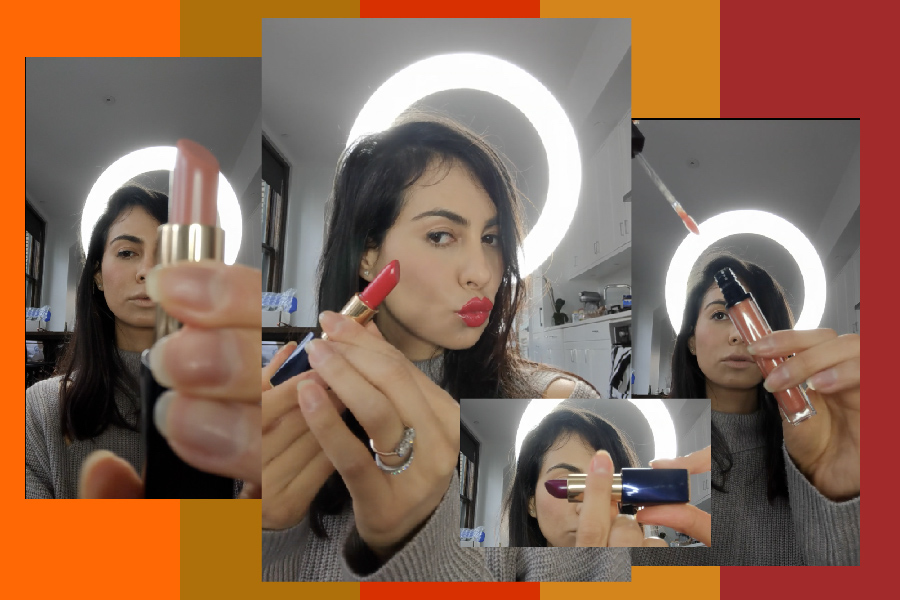 We wonder how we can update your fall look – but we don´t want to go through too much trouble. I say look to nature. The quintessential colors of fall never go out of fashion. That palette dictated by the color of falling leaves will always look good in our closets, and, depending on the shade, on our skin. A little pop of color on your face can totally change the way people see you. It can make your outfit and change your attitude. Don´t you feel more powerful with bright lips? People look at your mouth when you speak!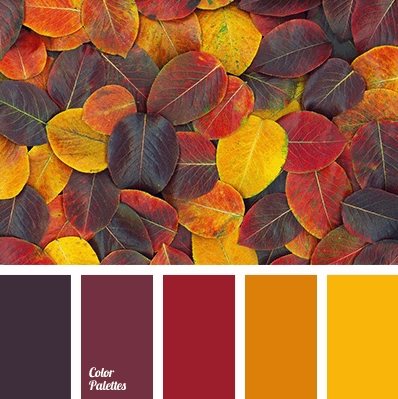 Right now THE color of the season is RED – in all of it´s shades. Alone & mixed-matched. Even opposed with deep pinks. The bold wear it head to toes. Others wear it in accents, favoring subtlety.  Personally  I love both but have had trouble finding red maternity pants (and refuse to spend a fortune in a couple sizes bigger) so I have to conform with sprinkling the color in accessories and above all on my lips!
 Cherry lips for playful days. Burgundy for sultry nights. Red with orange undertones for colorful outfits and evenings. Yes. You can always wear Fall on your lips!
But who is to say one is to stop there? I have also found the FIRE naked palette, featuring beautiful warm tones that work beautifully on any brunette skin. A little bit of the right makeup is the best beauty trick I can give you – and the easiest way to look well put together and fashionable! Pick a color and use it as your signature look this season!
All of these warm tones are really in. Any deep browns and oranges will also make your wardrobe feel updated. Butmy advice? when it comes to accessories, invest in yellow transitional pieces. They add a great compliment and punch to our fall wardrobe  – and trust me, we will see it a lot in spring, so a yellow piece is something we can use for months to come! 🙂 Don´t you just love that?
So go ahead! Wear fall on your lips! What is your favorite fall color?
Leave a comment and let me know how wearing color on your lips makes you feel!
xoxo