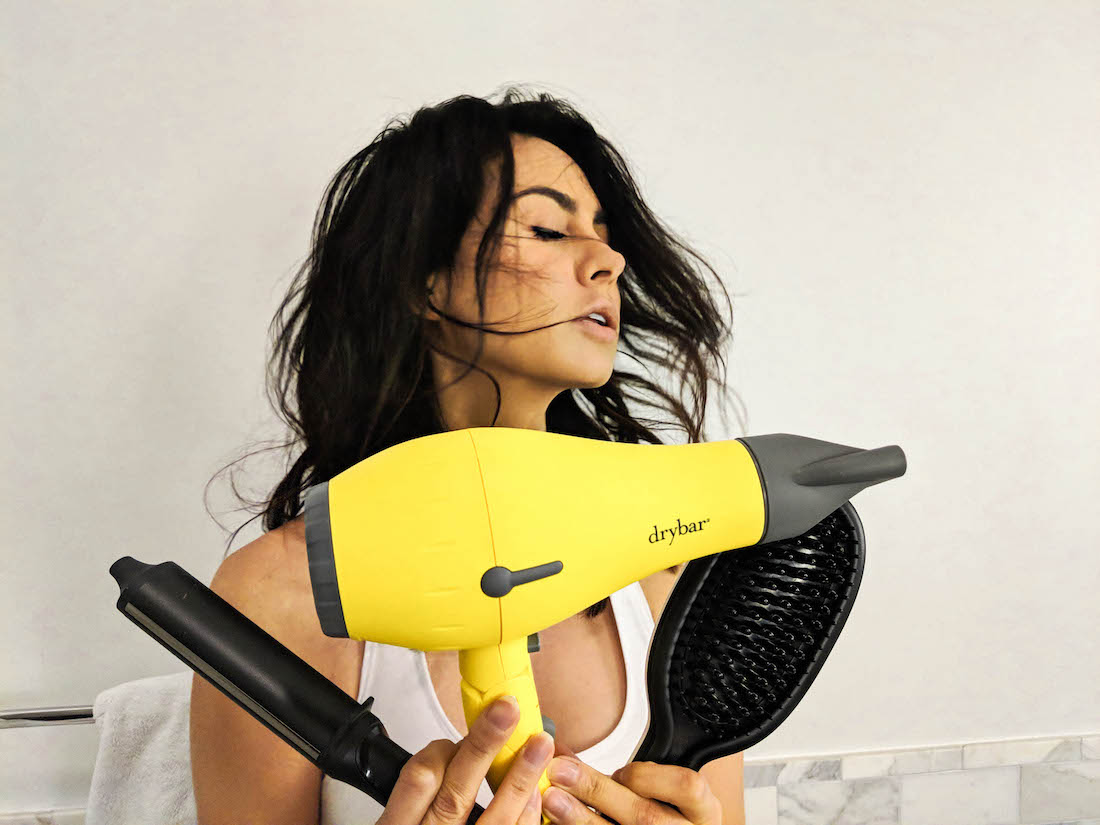 Hair.
I remember growing up and my mom or dad spending hours giving me perfect pigtails. I HATED having my hair up tight. As soon as they were done, I would  coat each pigtail  with color "scrunchies" as decoration – and a minute later they would all be on the floor and my hair would be free. free at last.
"¡pareces madre del aire!" (you look like the goddess of air!) My father would chant to me as he chased me, trying to pin me down to make me look more like a "lady".
Yes, I have never been much of an elaborate hair girl. I like my hair easy, messy, sexy.
Effortless beauty. You know that is the sort of thing I love. A natural look – but I still like to look perfectly well put together.  But to get the right look, you need the right tools, and baby, I finally found them.
Here they are, the 3 tools for easy, sexy hair
(and the secret tonic that makes them work 10 times better)
Buttercup travel blow dryer, Dry Bar 
for a dry that makes you shine and protects your hair. Find the full size buttercup here.
Who has time to brush AND iron hair? I do it at the same time.
Curve Classic Curling Wand , GHD
Natural, sexy open waves for an easy, beach look in minutes.
The perfect tonic to add volume and make it all last through a long day. Rain or shine.
Take a GLANCE to see how I use them here: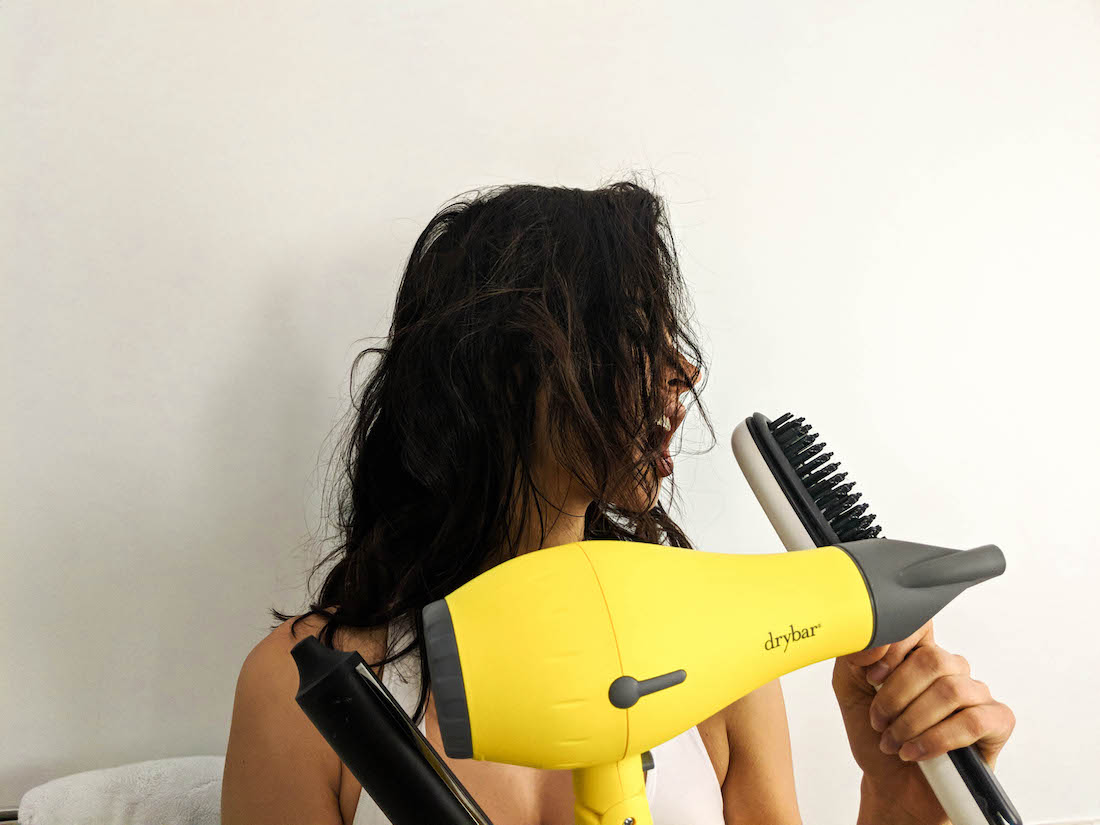 Maximize the power of these tools with Aveda´s Texture Tonic