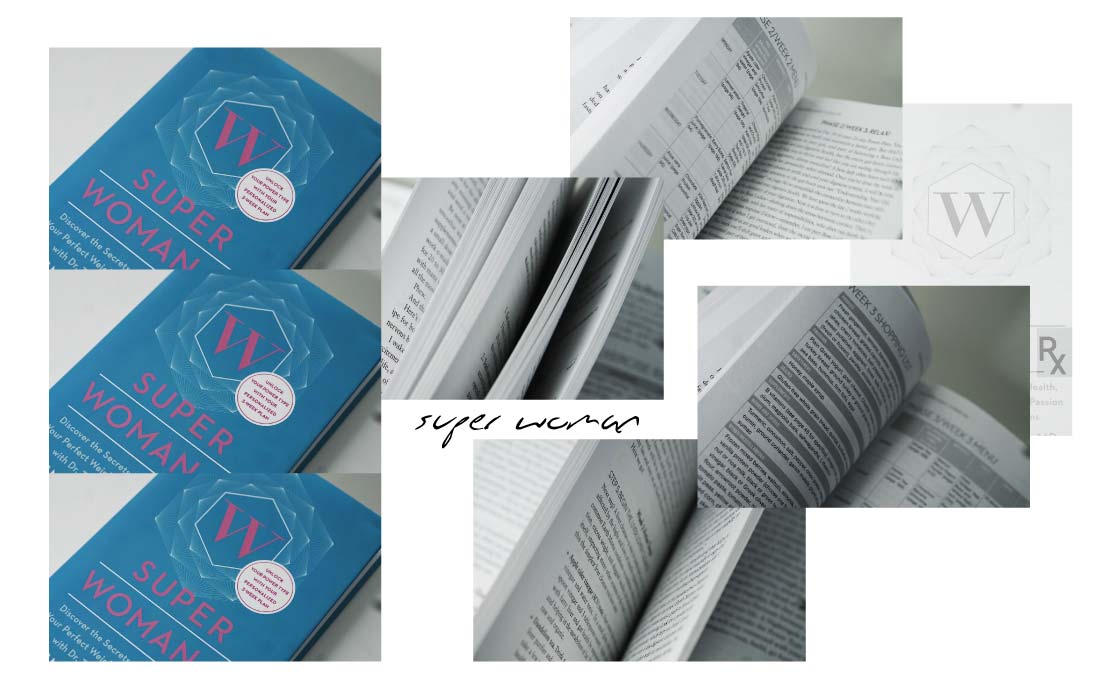 I met up with Dr. Taz in a coffee shop in NY, wondering if we could find a guide book to find our inner power .
 "You can do anything you want to do… This generation of women can power through anything. We have the mental discipline to go out and DO anything." She told me.
Yes. The new female archetype wants it all. We want to look fantastic, crush that glass ceiling and still have enough time to spend with our friends, partner, kids. . . And we secretly wish for three things: 1. Having more hours in a day and 2. Having the energy to do it all. 3. Being assertive enough to make all the right decisions in our life – effortlessly.
Now, I personally don´t think we have gotten to the point where we can trick time – but the tools to give the best of us and become a SUPER WOMAN have always been out there. Doctor Taz has compiled a bunch of them and made them accessible to us in her new book. Inspired in Ayurveda, Chinese medicine, personal experience and science, she has found a way to decode the way we can feel better and give our best, regardless of what stage of life we are in.
The theory behind the book.
I love that she believes no two women are made the same. Her book is not a one-for-all formula that encompasses a one solution for the female gender. I would say it is more of a guide. A path-like manual that allows you to discover what you need at THIS MOMENT to feel and do your best and find your inner Super Woman.
Dr Taz starts the book with no long prefaces or explanations  but an entertaining DIY "Power type test" which you can also do online. Personally, I love these sort of tests. I always have and I always discover something new about myself.
As I scrolled through it, I was delighted to find that her theory is not fragmented. It is not a one-discipline solution. Most help books or therapies attend only one side of us, whether it is nutrition, mental health, hormone balances, emotional states or how we take care our ourselves and manage time. It is rare to find a wholesome approach like this one. What is more important it changes if we do.
Take me as an example. The first time I did the test, I came out to be a "boss-lady".  As I read through the description it matched very much with Ayurveda diagnoses I have been given before. In that science, I am categorized as a Tridosha with a strong presence of "pita". This means I am fiery, disciplined. A go getter. The description in her book matched to a T – and her approach and suggestions for me to maximize my essence were incredibly assertive and complete – it even included a weekly shopping list for my ideal diet!
The thing is. . . we never remain the same person for long.  A of of drastic changes have happened in my life since that day I met Dr Taz.  A LOT (and I will be telling you about this on my next post). Everything from my routine, to my hormone levels, to my life priorities  –  everything has changed. So I did the test again and it turns out that I am now an "Earth Mamma". On point again. The previous "diagnosis" would not have matched as much anymore. But I can tell you that one thing has remained constant: I still want to be the best I can. I still want to have the energy I need to achieve my goals, make the right decisions and I still need more hours in a day. And I know Dr. Taz power type plans can help me get there.
"It is almost like our chemistry dictates the way our brain works, how we feel and what we are going to go after. So somebody who is not living their most enlightened, higher self is more likely to choose the wrong guy, or choose the wrong medication, or settle for a career that is easier.  It is only when we find our higher self, when we ok with ourselves, that we can move forward." – Dr Taz.
Are you ready to move forward?  Take the test. And leave a comment letting me know what power-Type you are.
xxx