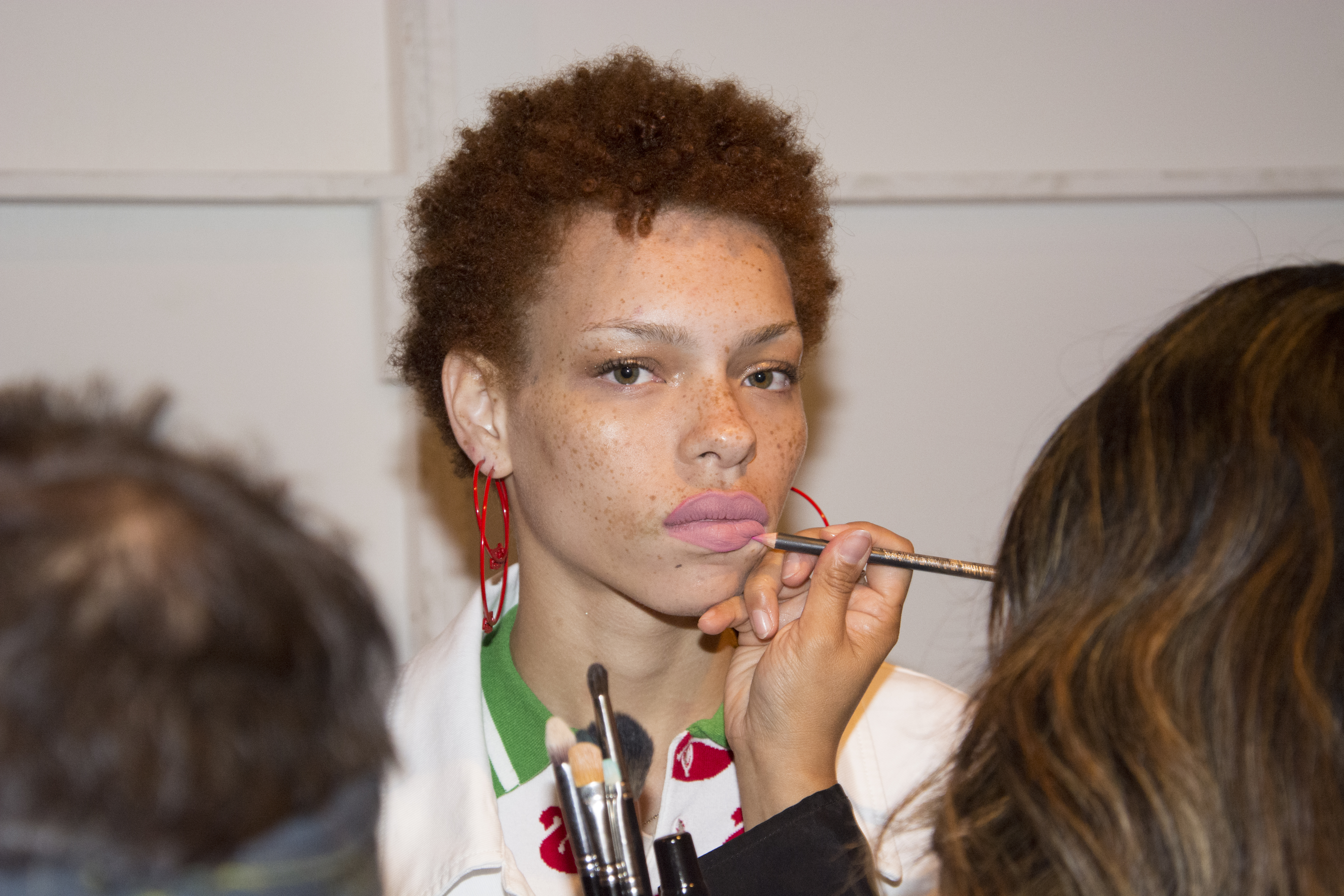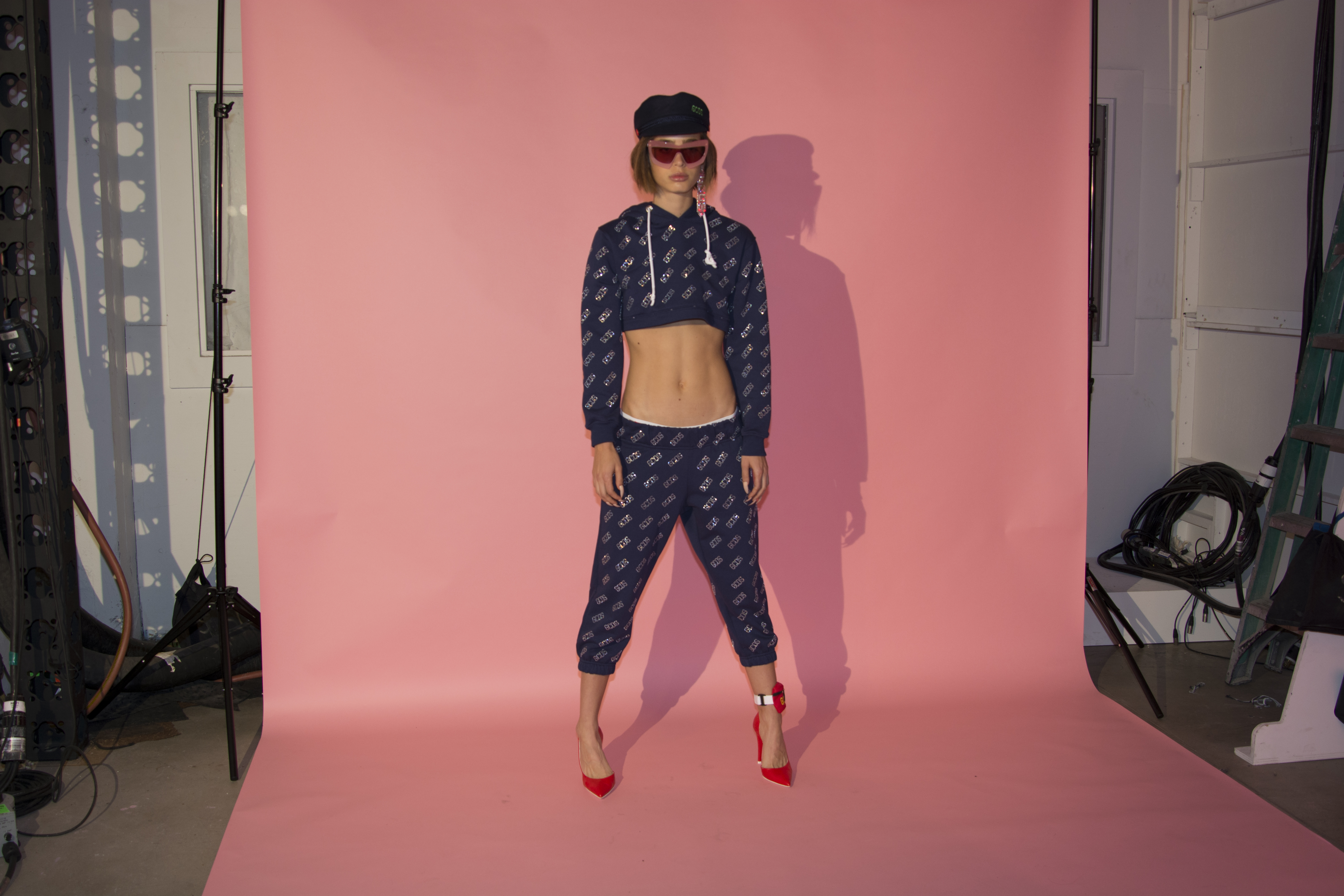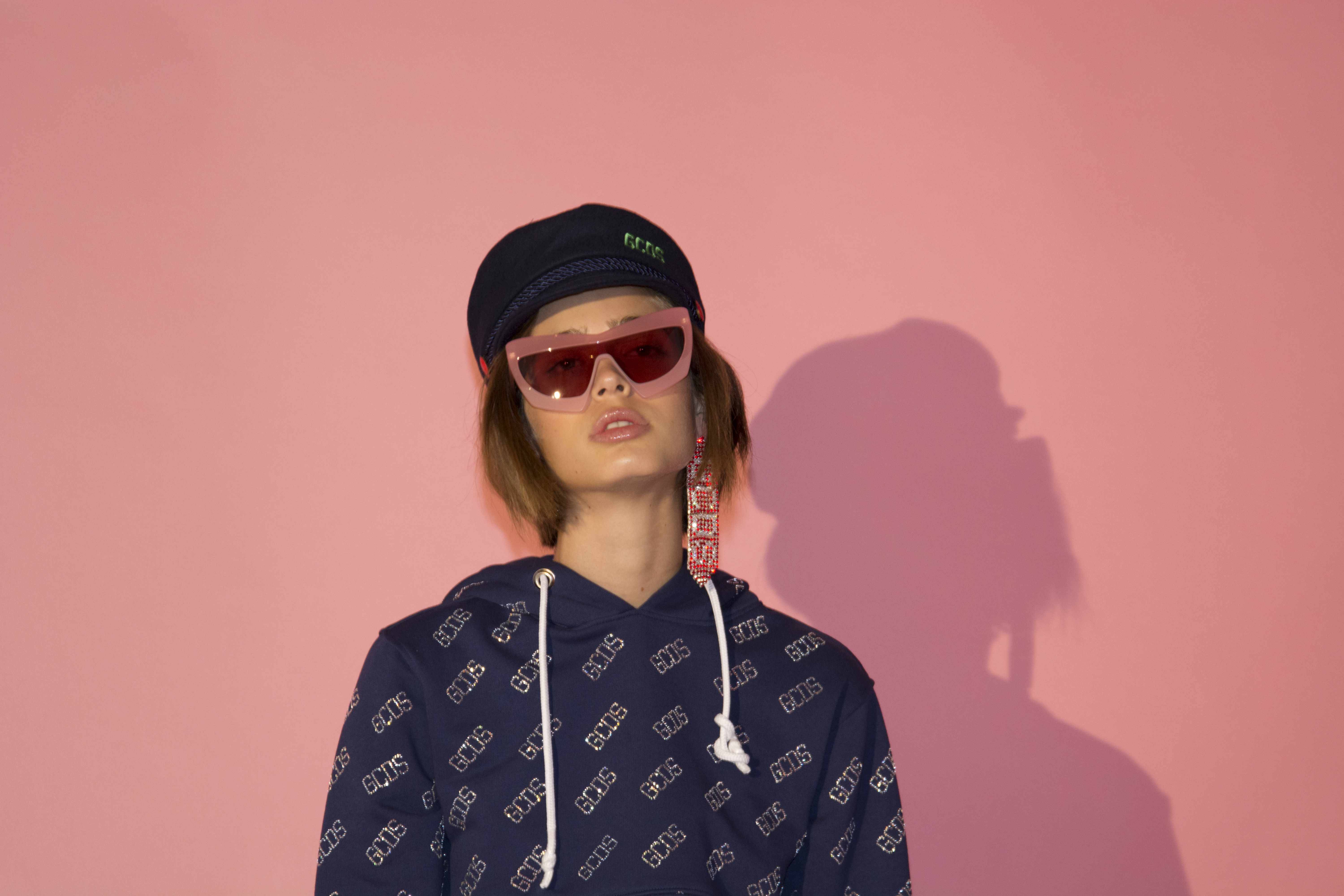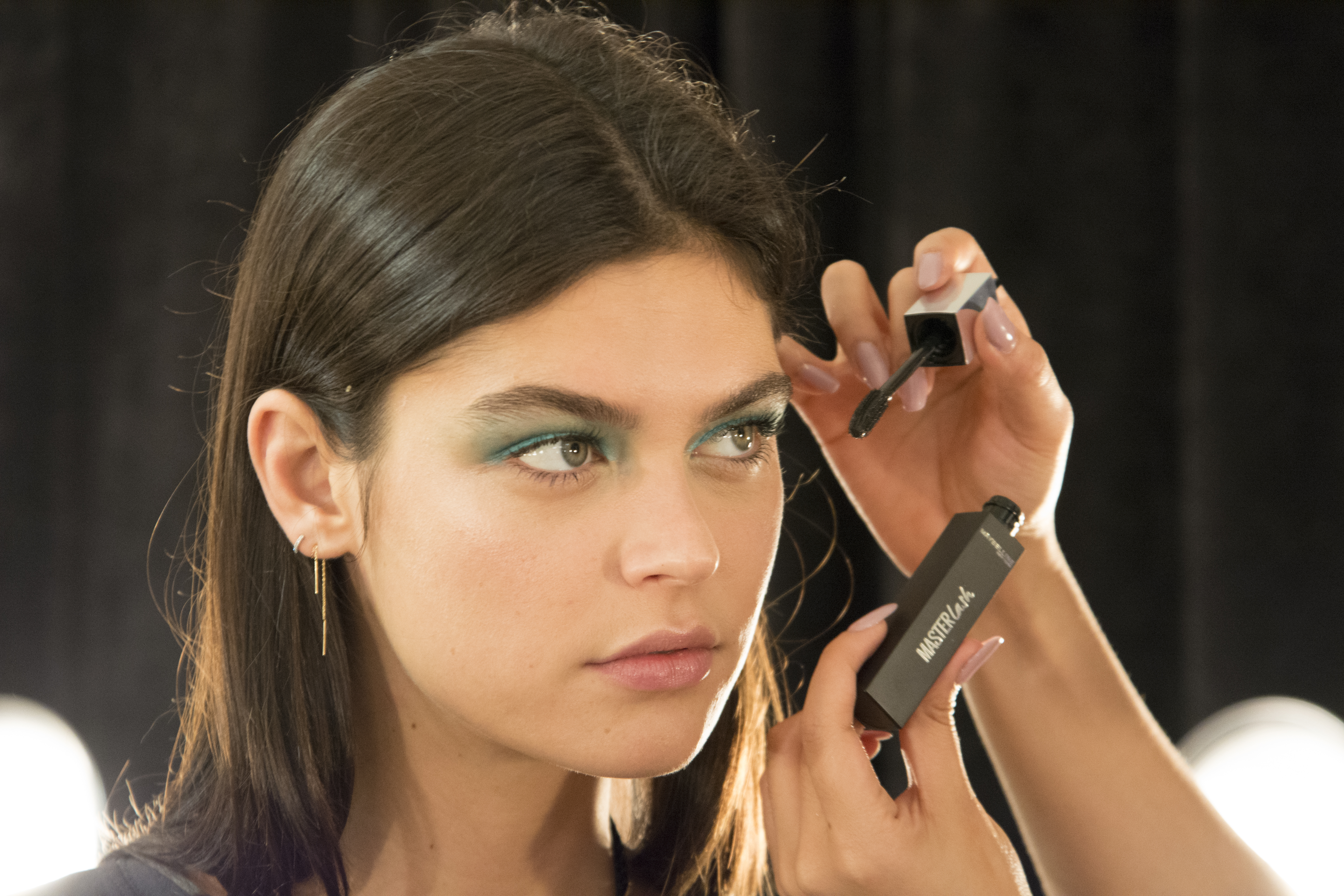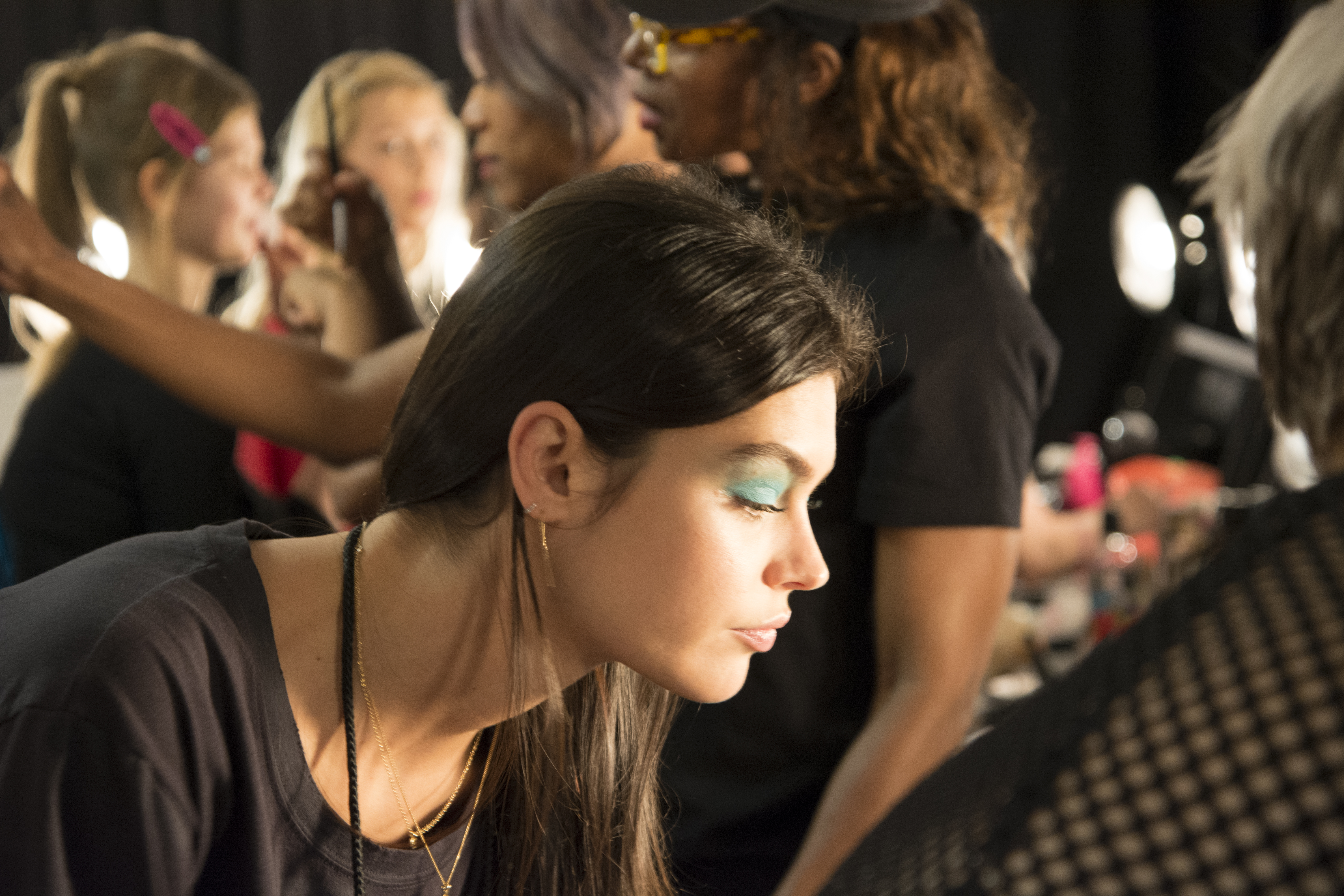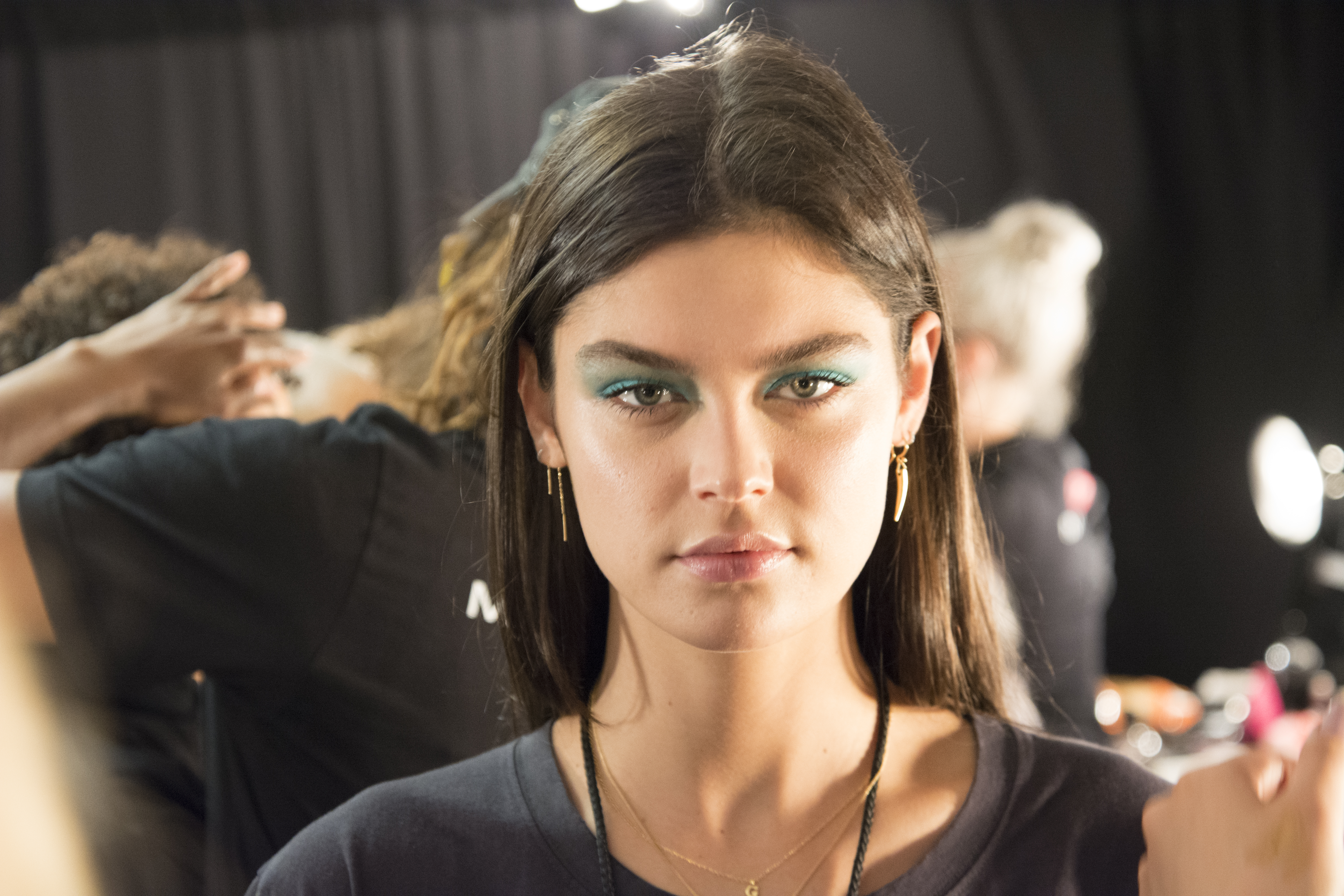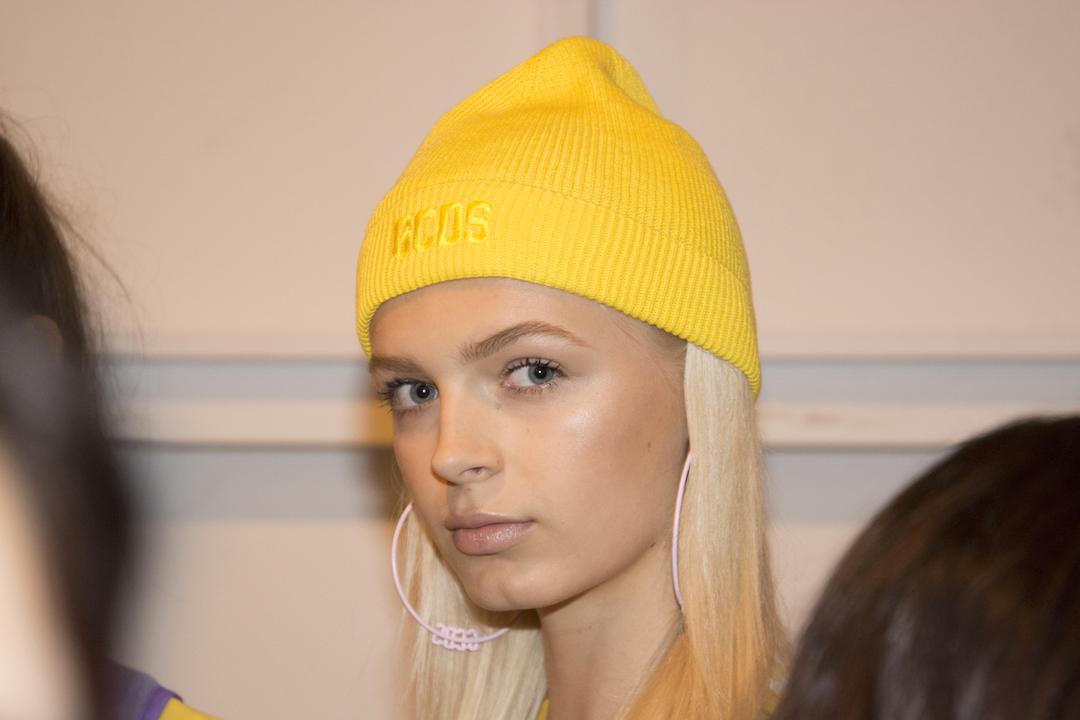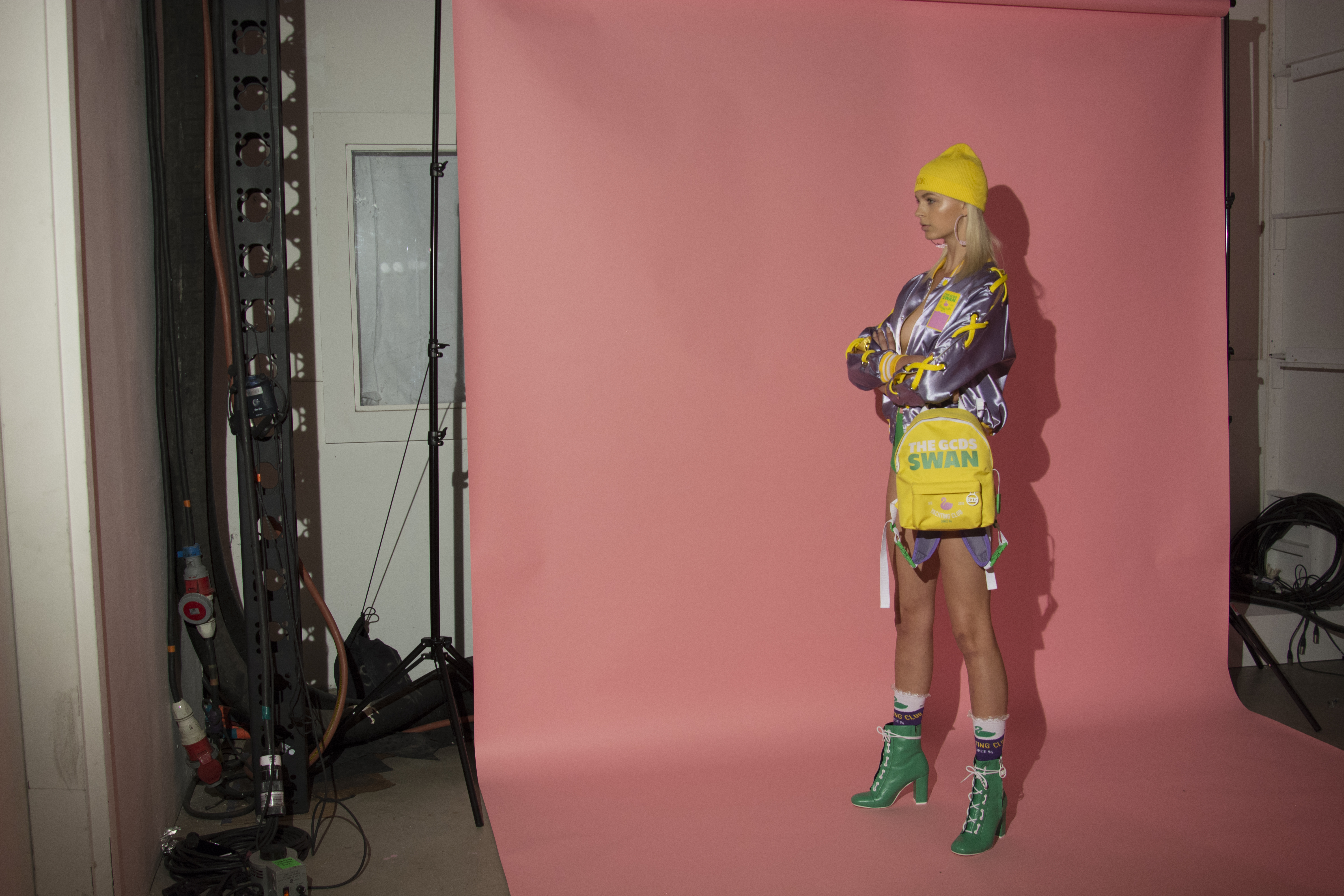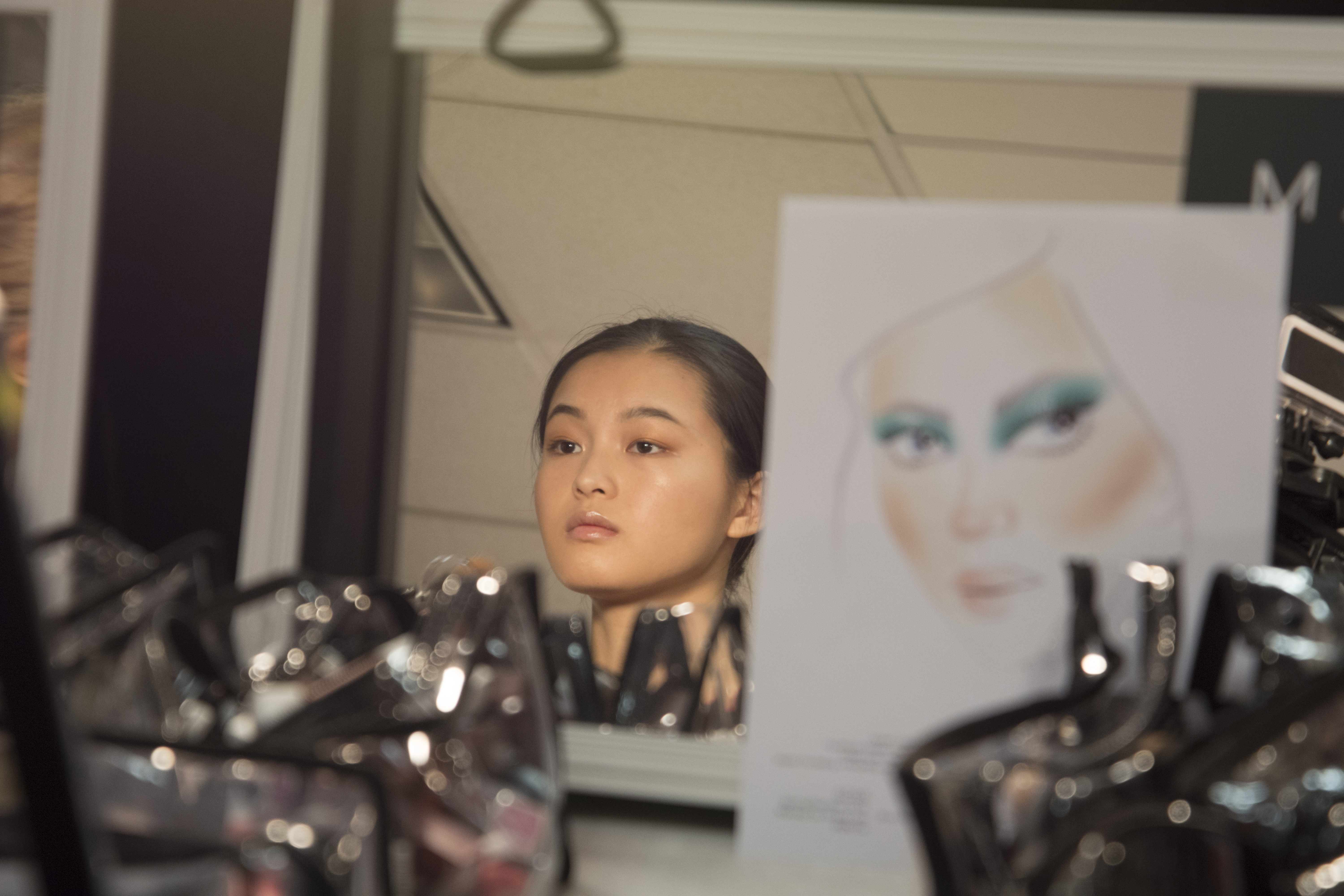 Maybelline invited us backstage to see Teyana Taylor and the models of GCDS get ready for the runway show. The vibe was intense and the artists were hard at work. The models sat in expectation to be prepared, like white canvases with perfect skin and calm, nonchalant looks on their faces. We came in, trying not to be intrusive while we recorded the process.
The style of the brand is edgy, comfortable, bold and has a hip hop vibe.  Most would think it is for the few who dare, but in reality, GCDS pieces can add attitude to any wardrobe and can blend in with many styles – as can the right Maybelline shades.
There were two main makeups styles to go with the outfits: Natural look and blue lids. I loved the blue lids combined with a natural overall makeup on the girls. It is super translatable to real life and can spice up any outfit. A white first layer makes the second teal layer Pop. A bit of shimmer blends it all in.  Nude cheeks, lips and natural brows make the look more current. You can see more details on my Glance.
As for the Spring /Summer 2018 GCDS outfits, expect a lot of sheer materials and metallics. Crop tops.  A strong influence of athleisure on street wear. Bold colors. Racer stripes – and of course a confident attitude.
x