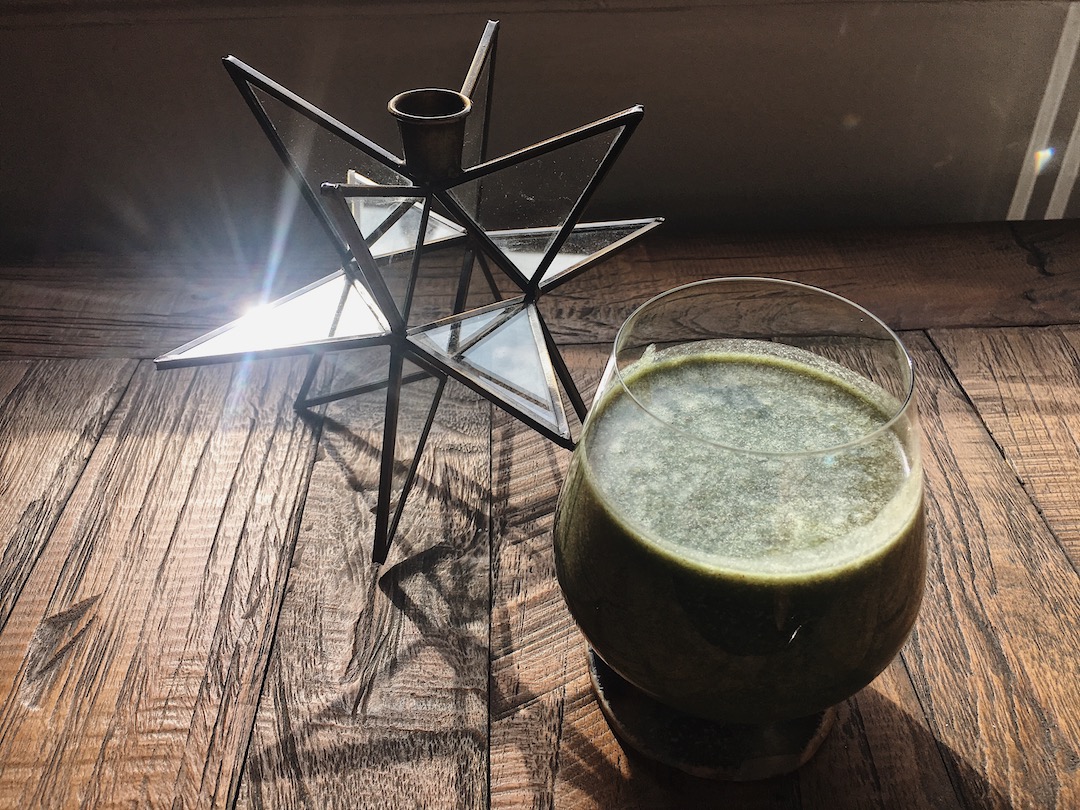 If you follow me on Instagram, you might have seen my morning routine on InstaStories. This week I have begun tracking my calorie intake (which i have never done before) and exercising everyday (alternating the gym, soulcycle and yoga).
This little health spree of mine was triggered in Vietnam, where I traveled with two of my fave Yoga instructors. Laila and Diana woke up every morning to a ration of superfoods and greens. Also the last six months or so I have really faced my 30´s and quite honestly, I think the machine is running a bit slower than usual. I haven´t put on weight, but I feel its harder for me to maintain it and stay fit. So, I am trying a new thing.
After talking to my health-guru yoguinis, some serious research and digging in through my notes of previous well-being courses, I have concocted my perfect morning Smoothie. And under request,, here it is:
MORNING POWER SMOOTHIE RECIPE
1 table spoon of collagen -to keep my skin tight.
1 tablespoon of greens – which boosts my energy, metabolism and helps with mineral replenishment to help all the systems work at top capacity. (love the brand I take because its not bitter!)
1 tablespoon Pomegranate powder – antioxidant, anti-aging.
1 tablespoon Maca – regulates stress, hormones (I became allergic to taking hormones a few years ago), grain power (its high in omega 3)
1/5 of a  Vegan protein (Im already getting some protein in the collagen and greens)
To this, I add half a cup of alkaline filtered water, which I have begun filtering at home (and tastes AMAZING), half a cup of coconut or almond milk and if I want something creamier and a bannana or an apple. I don´t like adding more than one fruit because when you blend it it becomes sugar. . . but you can totally do so to add flavour – but the products I use don´t taste bad at all! (Also a lot of research and testing went into that).
Below, you will find links to the products of what I am using and some alternatives.