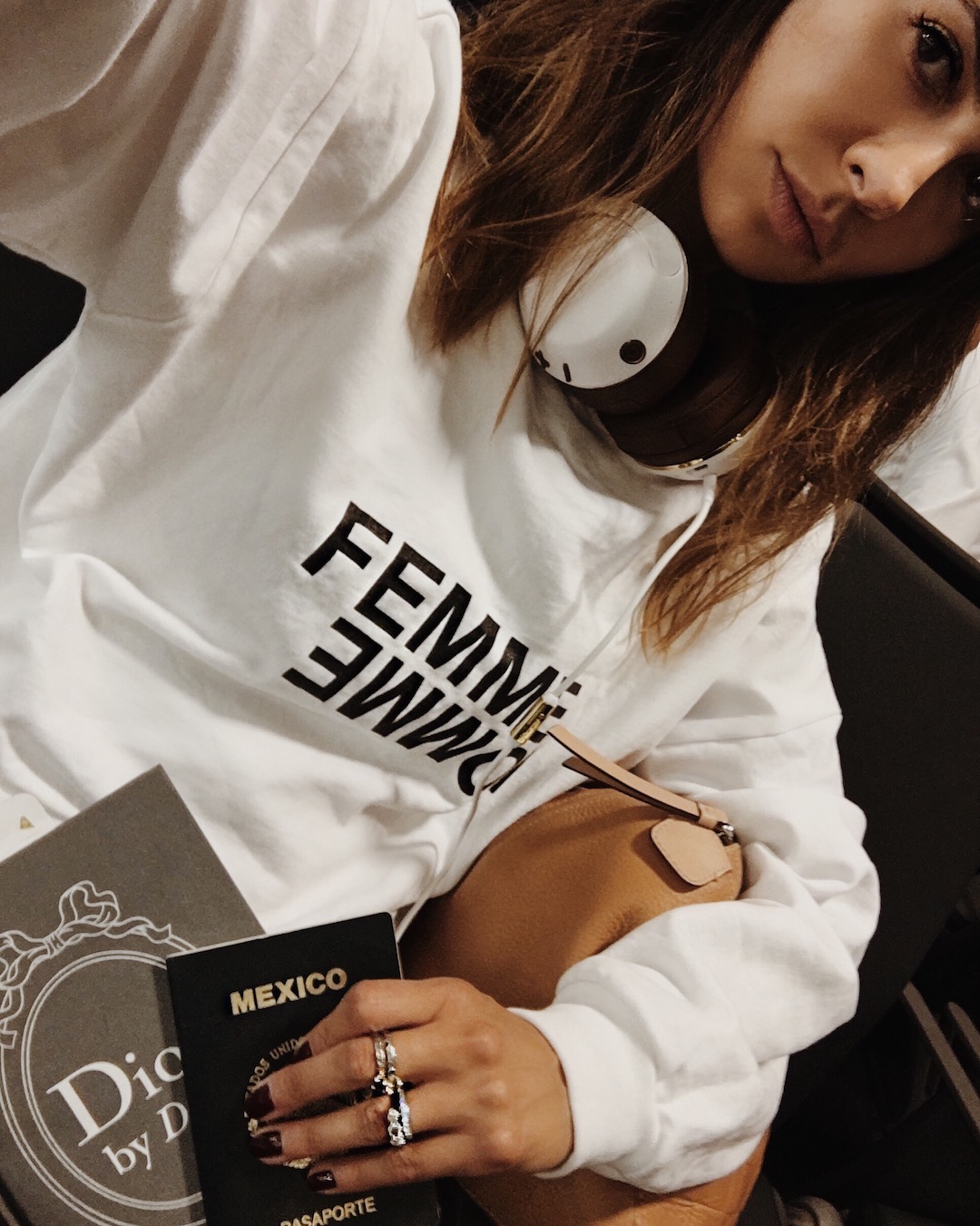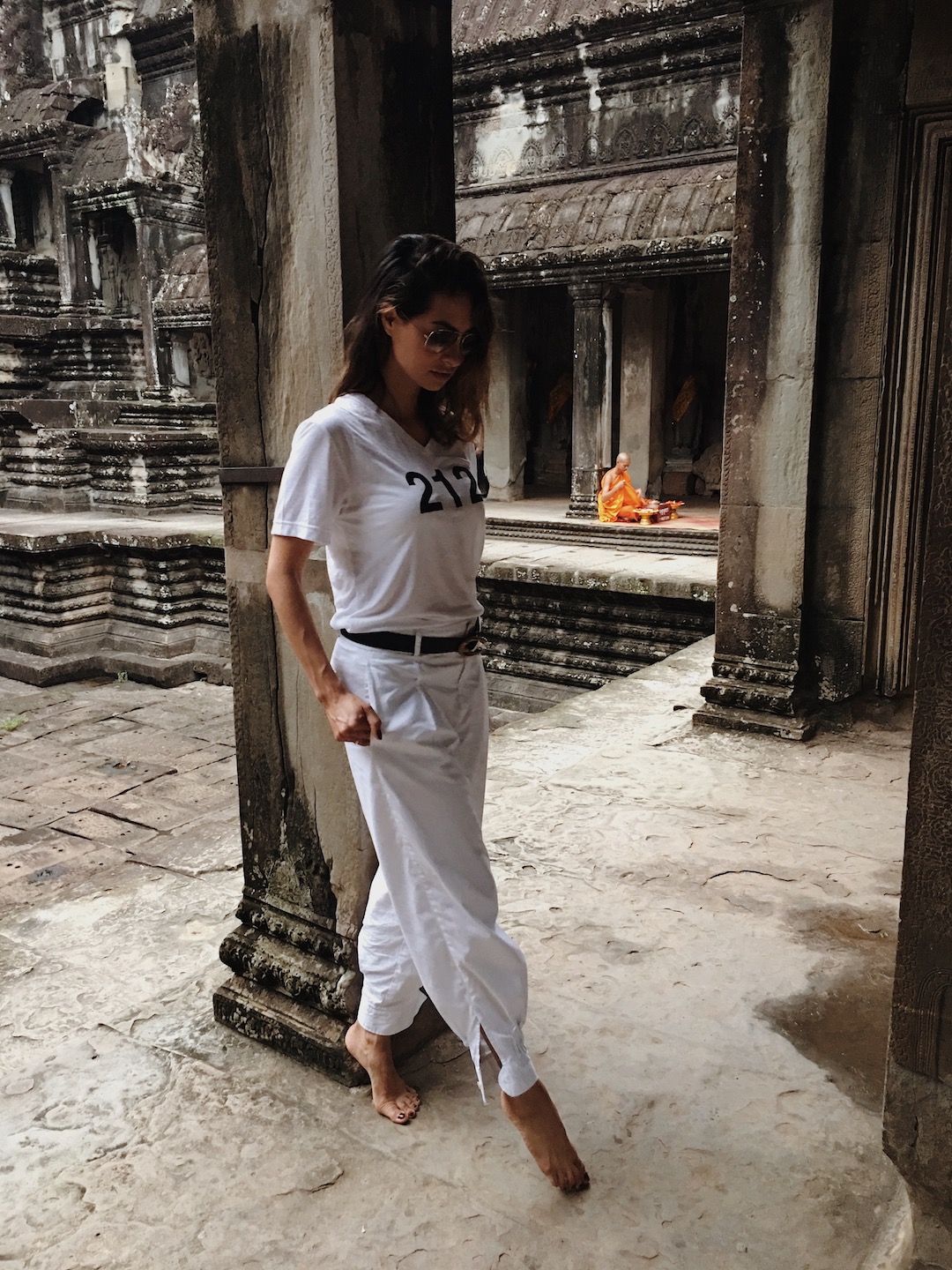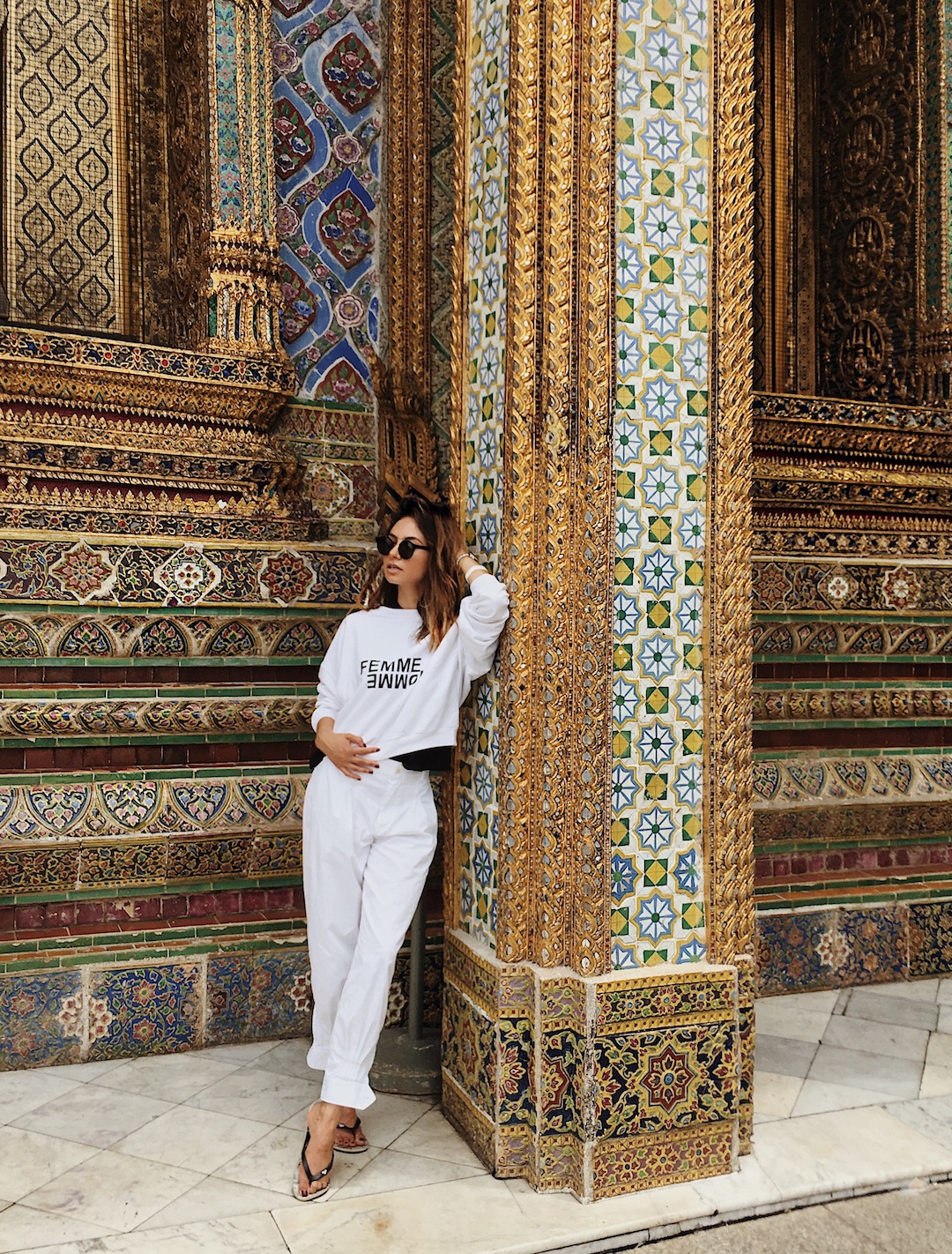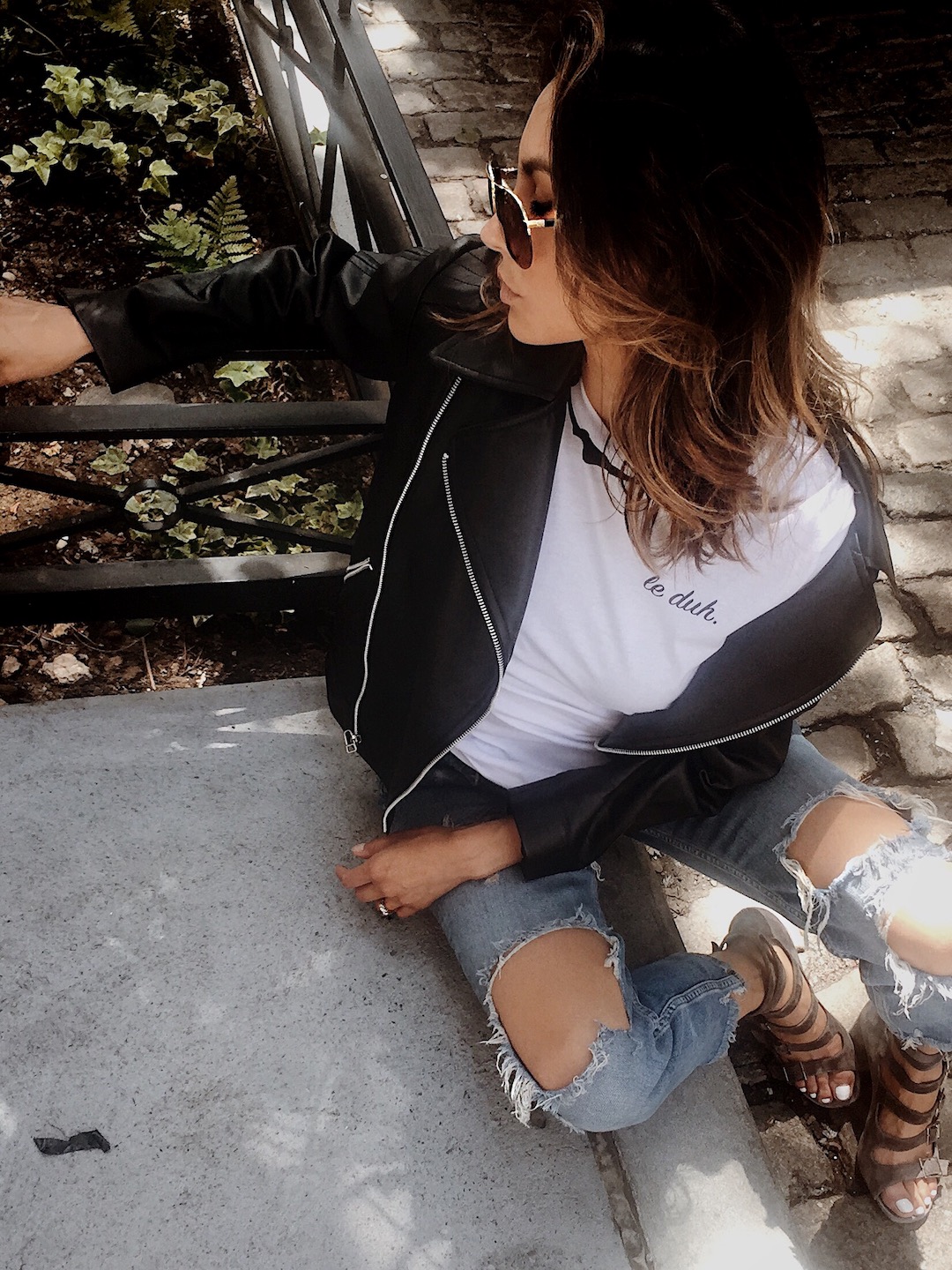 MILLENIAL INTERVIEW.
My Millenial "FEMME/ HOMME" Sweatshirt lies on my Bedroom floor. I just got back from Bangkok and although I crossed the world wearing it I can´t wait to wear it again. 
Current DESIGN, like art, is the reflection of our reality. The difference is that design is functional and it not only voices our lifestyle, but also changes it.
When I first saw Carolina´s slightly oversized leather Jacket, I thought, "Cool. This girl knows fashion". When she told me it was Vegan Leather and that she had created a hidden pocket for external phone chargers to conceal the cable I knew she was designing for our lifestyle. For millenials.
I wanted to know more so we met for coffee. Carolina, as a lot of those who read this blog, is bilingual. Spanish-American. We sway between English and Spanish without noticing it when we speak. Over coffee I learnt that, like I did, she has a long distance relationship.
"I miss you more" Her subtle graphic T-shirt hits a nerve.
Every garment she produces is made in NYC. She recruits the best craftsmen and women in the area. The attention to detail and quality of every piece is notorious.  Good enough to make it to "Dreams on Air", a SOHO Showroom that features the best of emerging local design. A boutique that is curated enough to make me browse for hours. Both quality and innovation are there. You know how picky I am.
Carolina began designing T-shirts to fulfill a need and a price point. I think she is onto something.  I love Ts but I rarely buy one because the ones I like are either excruciatingly expensive or poorly crafted and boring. If you want beautiful, simple design for real life, stop to check out Millenial. Her designs are a blend between atemporal style and current affairs with a touch of slow fashion.
I am addicted to it.