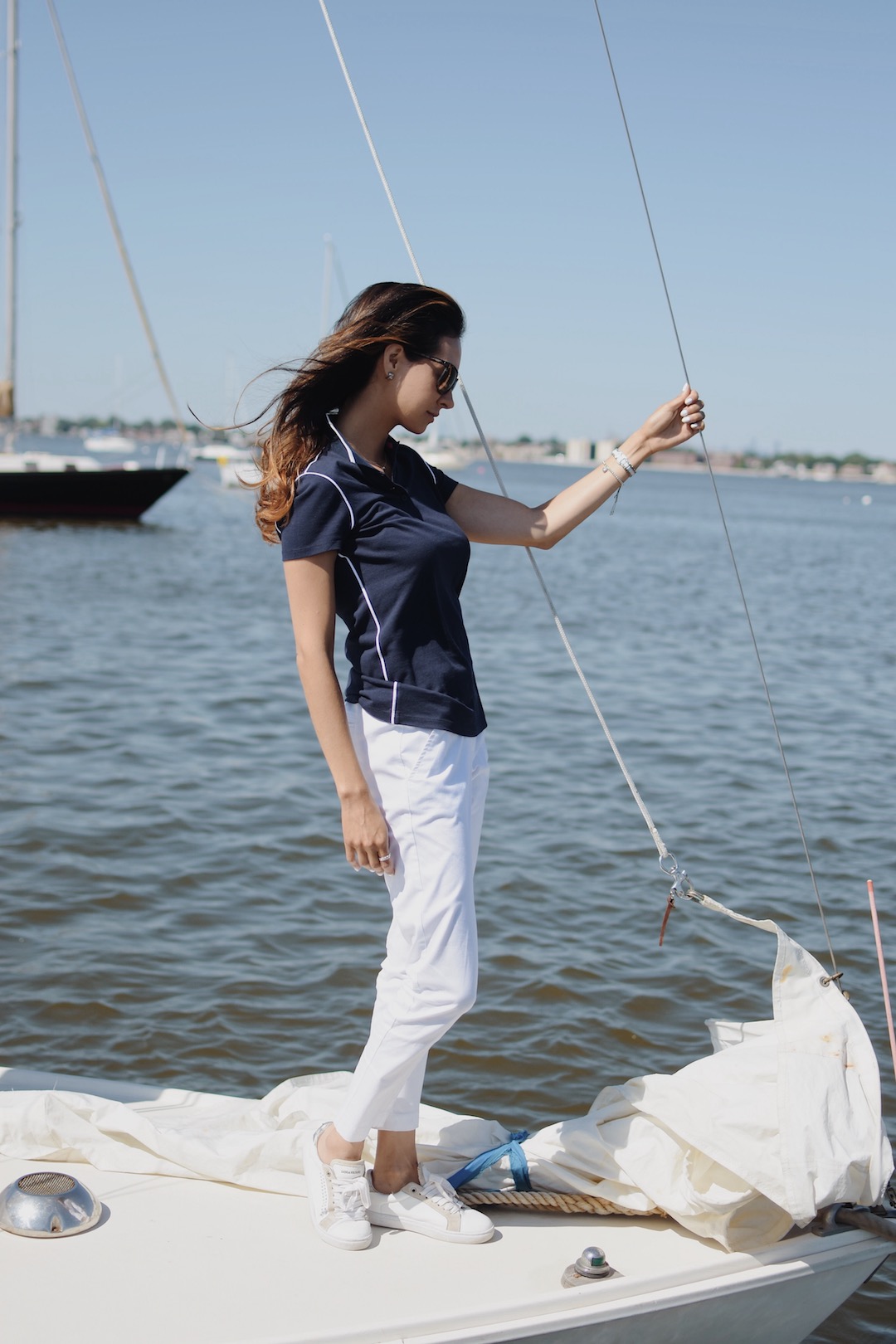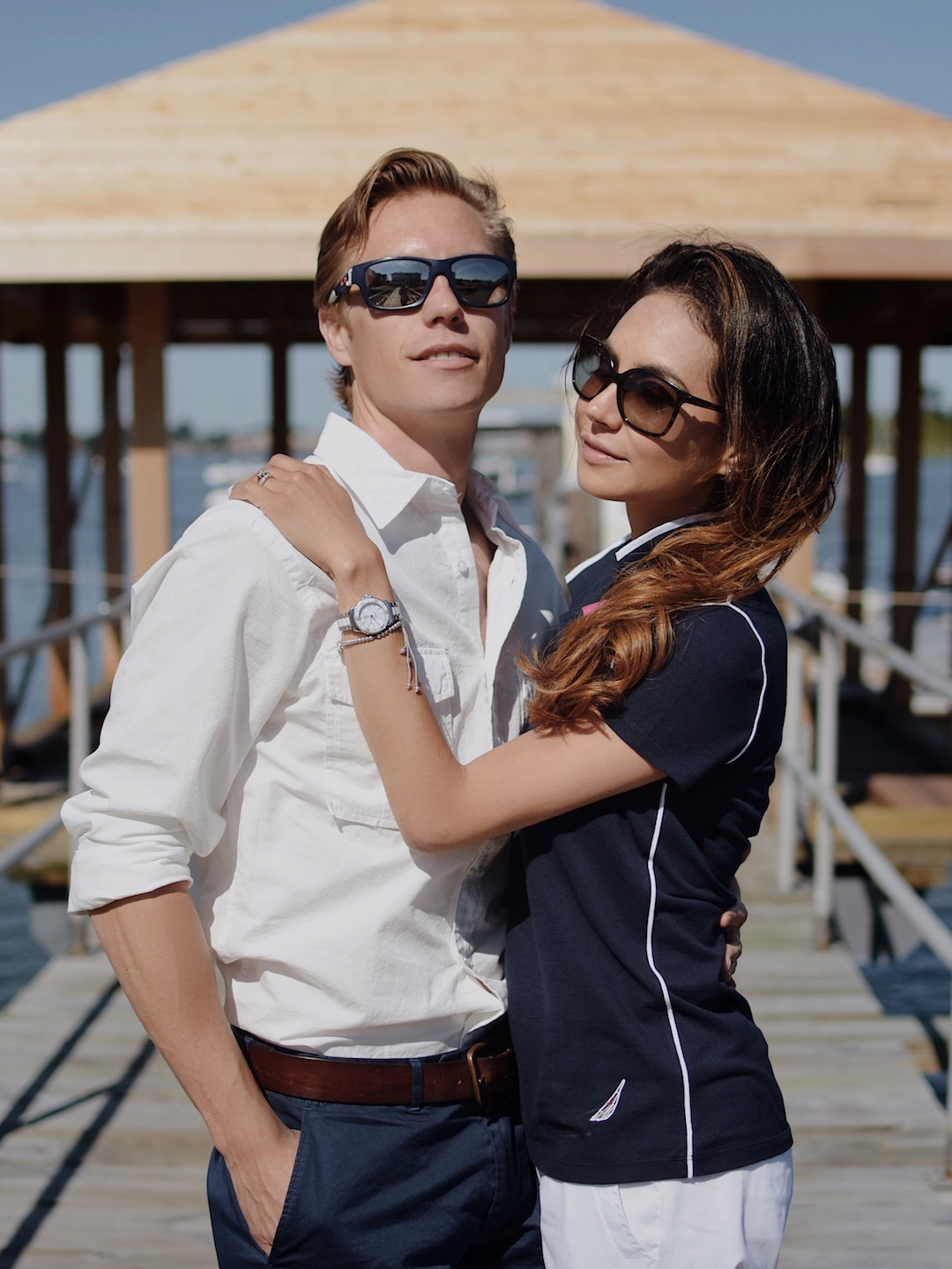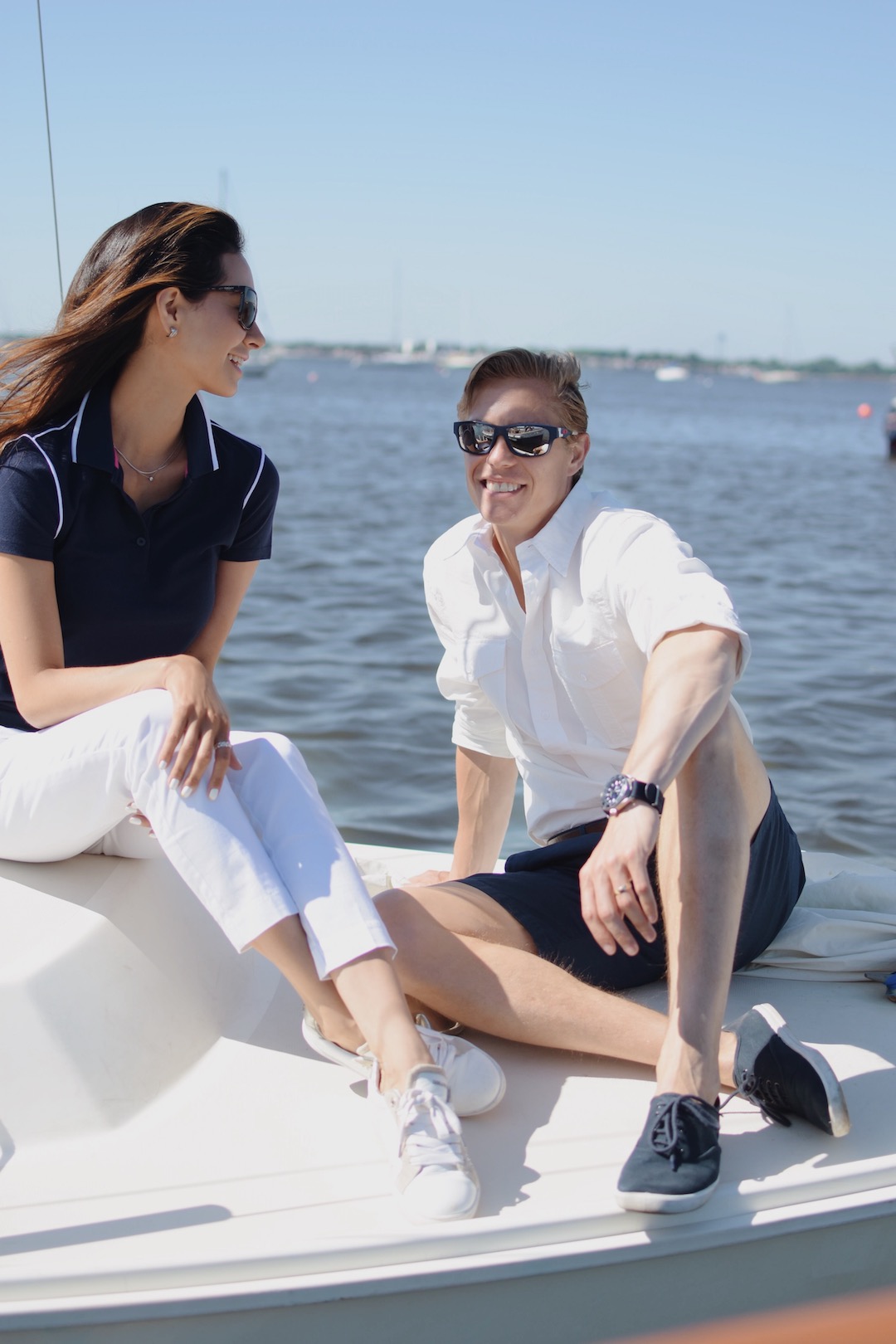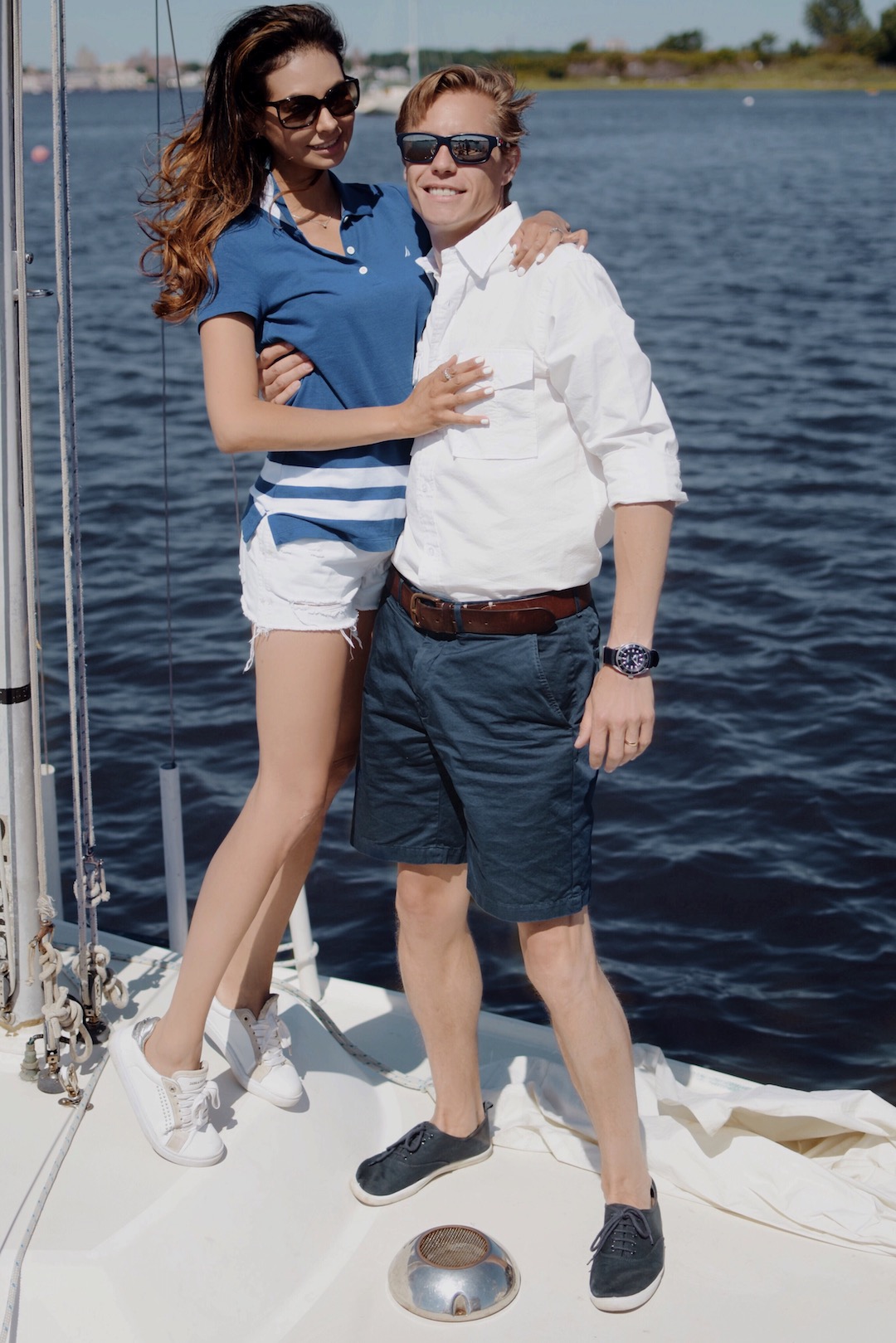 When soul sailing invited us to take sailing classes  with them I was beyond excited. It is something that has been on my bucket list since the first time I went on a Catamaran.
Life in the tropics and a passion for diving often lead to boat trips. Usually this happens on larger sailing boats or on motor boats and the most movement one is required to make is to get to the cooler or to the cabin to change into a bikini.  So, when I think of sailing outfits my mind usually thinks " bohemian pirate" : Small blouses that leave as few tan lines as possible, skirts that flow in the wind, hoop earnings and lots of stacked jewelry… All of which would result incredibly impractical when trying to wrap a line on a winch or flaking a hanked-on Jib. (are you impressed with my sailing-terminology? 🙂 )
So, what does one wear to sailing classes?
You want something easy, minimal and incredibly comfortable. I believe there is a place and perfect time for everything and Sailing lessons call  for a quintessential nautical look. Nautica enters the scene:
Clean beautiful polos in breathable materials. Light, fresh, perfectly cut pants and shorts, both for me and my husband.
Consider this the first lesson in Sailing: If you are going to do something THIS cool, you have to look good doing it.
 And if possible get some pro´s to record it.
As for the fancy terminology – don´t miss my future Sailing posts.  Believe me, they will leave you wanting to get on the water with these guys.
Make sure to check out my picks below and let me know what you think! Happy summer sailing, babes!
Special thanks to Don from PhotoSesh for the amazing photos. You can hire professional photographers and get shots like these through their app!  – the videos are coming up soon!
FOR HER
FOR HIM