As you know, Costa Rica is one of the several countries I have lived in and I recently went back on a girl´s trip. Packing for unpredictable vacations with the girls is always tricky. We went on a one week road trip with the plan of spending some time in luxury villas and some time crossing virgin beaches and jungles. We aimed for comfort but still wanted to look cute. Fitting four suitcases in the car was also an issue to consider (ejem… we don´t always travel light) and fitting luggage for 4 of us in a Toyota Land Cruiser required capsule-style packing. This means that every or most pieces in our suitcase can be worn with each other and still look great. The key is color coordination for Capsule Packing for Summer Trips. I picked White.
Why? Well, little white dresses are iconic for summer. I don´t know why but they are practical and perfect for anything from a brunch in NYC to a road trip whit the girls through no-man´s land.  I know there is an infinite amount of white dresses out there for us to choose from.  The key is to style them a little bit different to stay unique and personalize them for each occasion. In fact, why not go further than that and replace the LWD for something equally chic and white?
This is where practicality meets creativity in packing. Depending on where you go in Costa Rica (or any beach), you can dress for a resort vibe or a more adventurous bohemian look. Either way I suggest you look for comfort and for the ever unpredictable tropical weather, which can change from sunny to tropical storm in an hour (and then back to sunny).
Here is a few ideas of what I wore on the trip and a bit of outfit inspiration for your next vacation.
The classic little white Dress (LWD)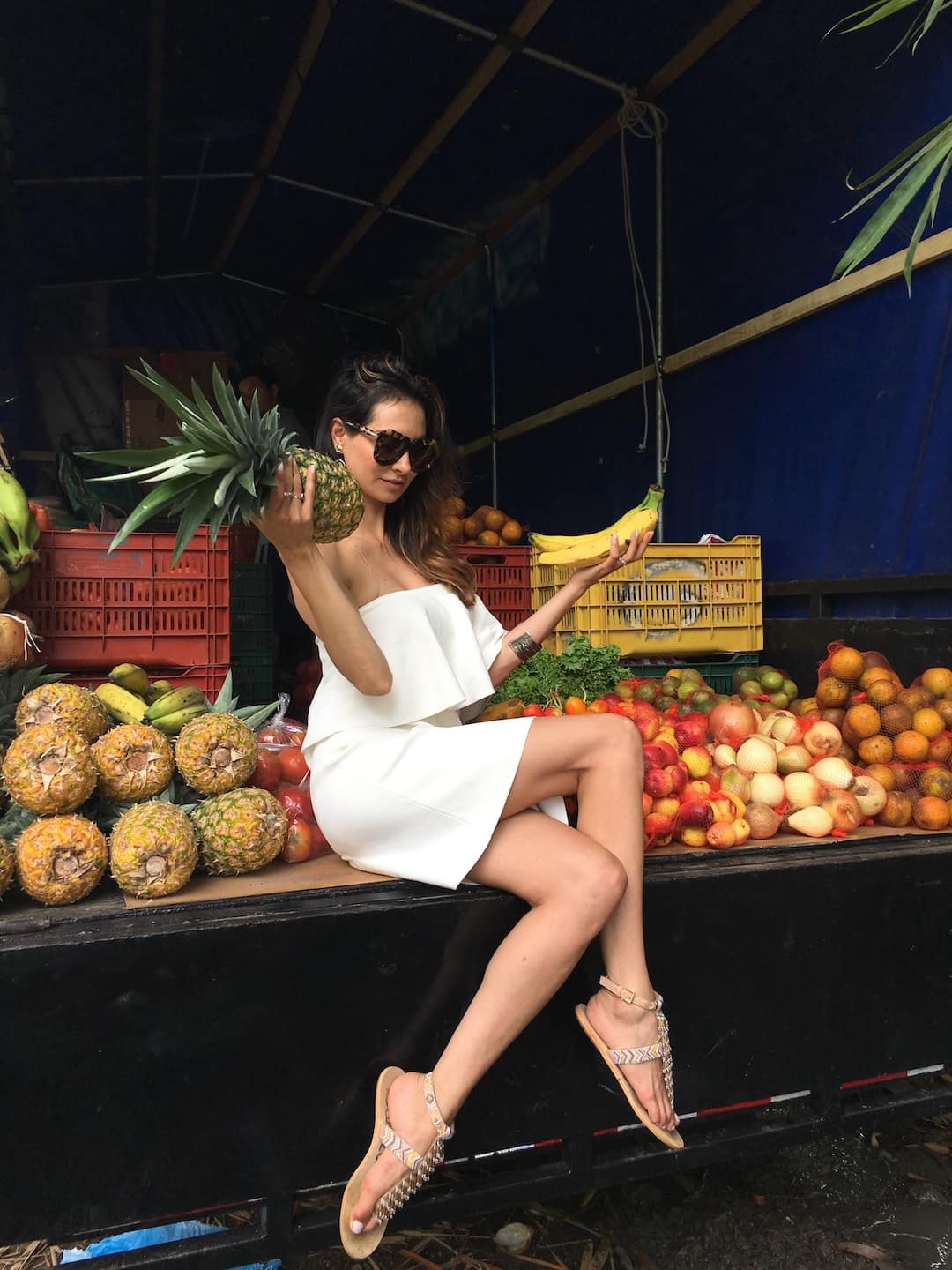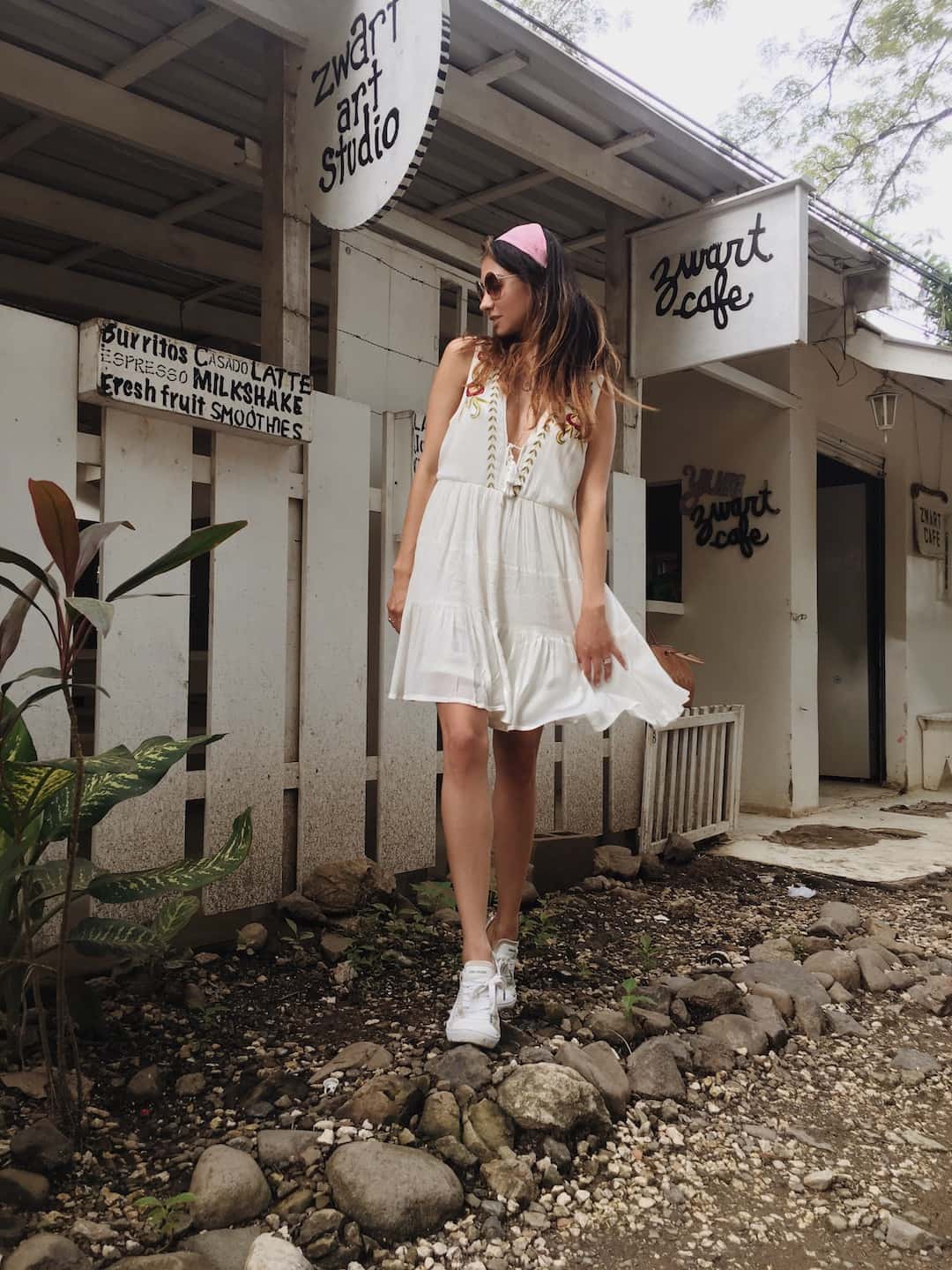 Wearing one by Milly for our resort days and the other by Band of Gypsies for bohemian surf towns.
All White Outfits
Get a set of white trousers for colder afternoons and a pair of distressed white shorts for hot days. A white tank top or two, a bikini top and call it a day.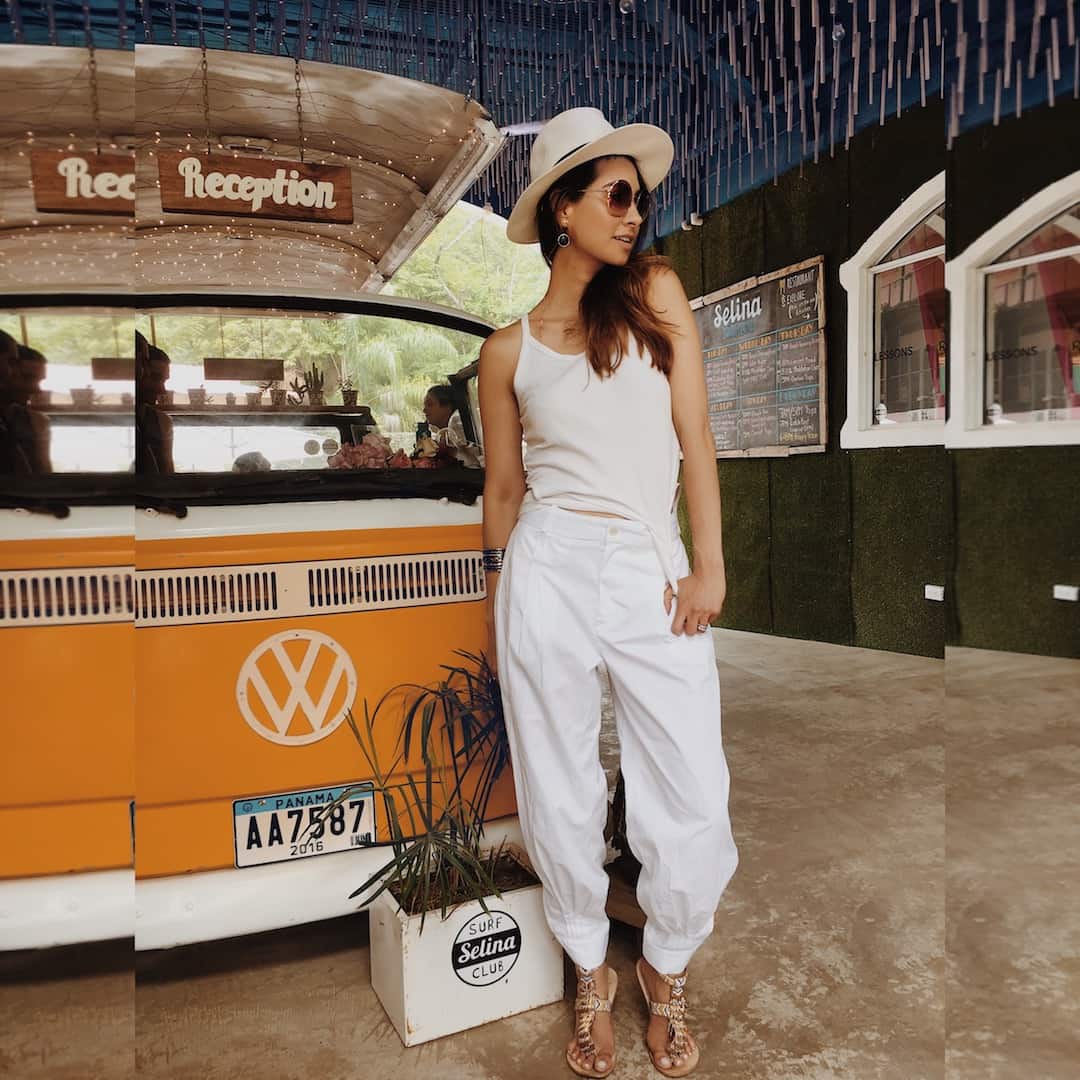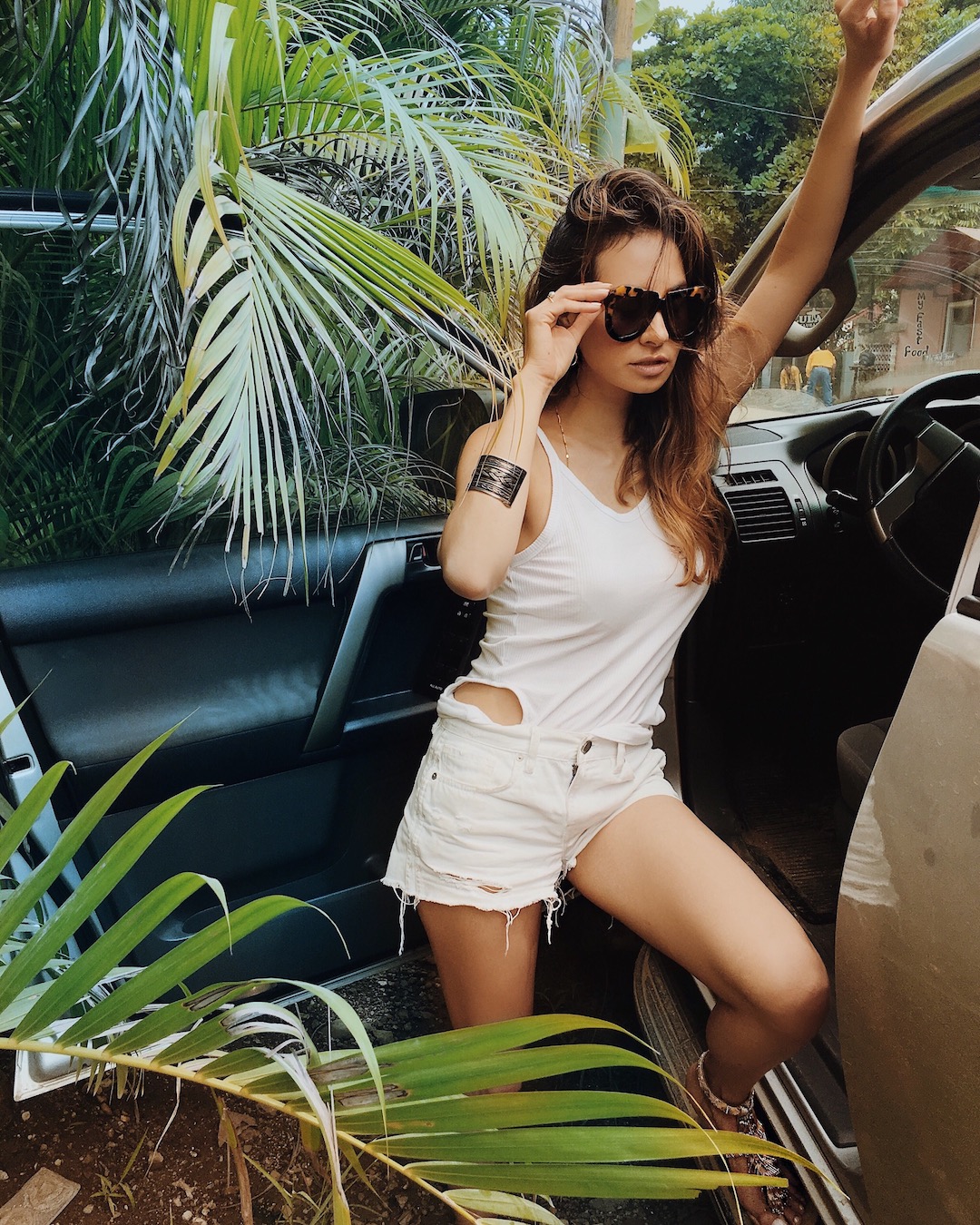 Mix it up with the accessories