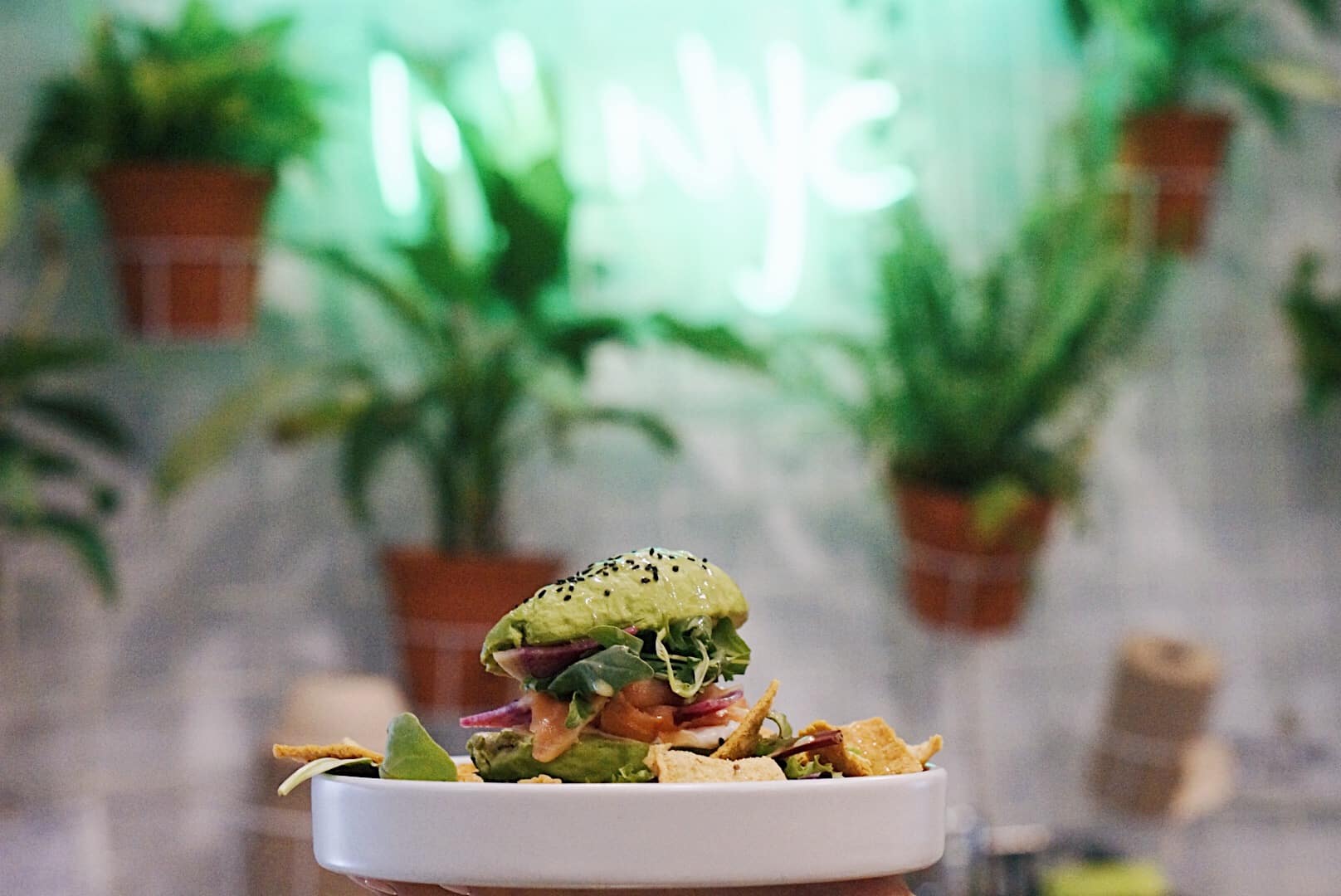 As I slowly phased into my second detox of the year, I began to realize how hard it was to find good, healthy, food in New York. In my first phase of the detox I go into "pescatarian" mode (only fish and veggies). No dairy, no meat, no grains. . .  And at this stage I am not fully on "detox" mode and I crave solid, substancial, scrumptious food. It is harder than you think – until you find places like this.
Avocaderia is the ultimate Avo obsession. 
OMG. Avocado obsession!!
Avocaderia it's the world's first avocado bar that recently opened in Sunset Park, Brooklyn, NY. It all started when three italians Francesco Brachetti, Alessandro Biggi, Alberto Gramigni – friends and owners- where living in Mexico. They realized the few healthy options that were in the US while how many of us were more and more enjoying a green lifestyle. Joining efforts, they came to New York City with Hash Avocados -a very specific avocado of an extraordinary taste- grown in Mexico. The shining star of their salads, toasts and smoothies.
The Industry City Hall in Brooklyn it's not particularly known by attracting crowds but Avocaderia it's been breaking the rule since its arrival. Walking through the corridors you can find some undoubtedly tasty food such as ice cream, savory treats or French-inspired bakeries but not a single healthy option. These entrepreneurs are absolutely on track with the thrilling New York tendency towards the good and healthy lifestyle.
I've heard that they're planning to open a standing store in Manhattan while adding new product lines. They're almost launching the first units of its all-natural Avocado body scrub. You know how excited I can get with new cosmetic experiences so I can't wait to try out this fruit treat in my skin.
The concept is to bring in the Freshness of Mexican Avocado culture and blend it with the principles of great Italian food: simplicity and focus on fresh, great produce. If you love avocado, crave vegetarian or want to try a different culinary experience, go to Avocaderia.  Thumbs up for the new Avocado experience!
Location: Industry City Food Hall, 254 36th St-Brooklyn, NY
Dishes to Try: The Avo Smoothie and the Avocado burger!!!