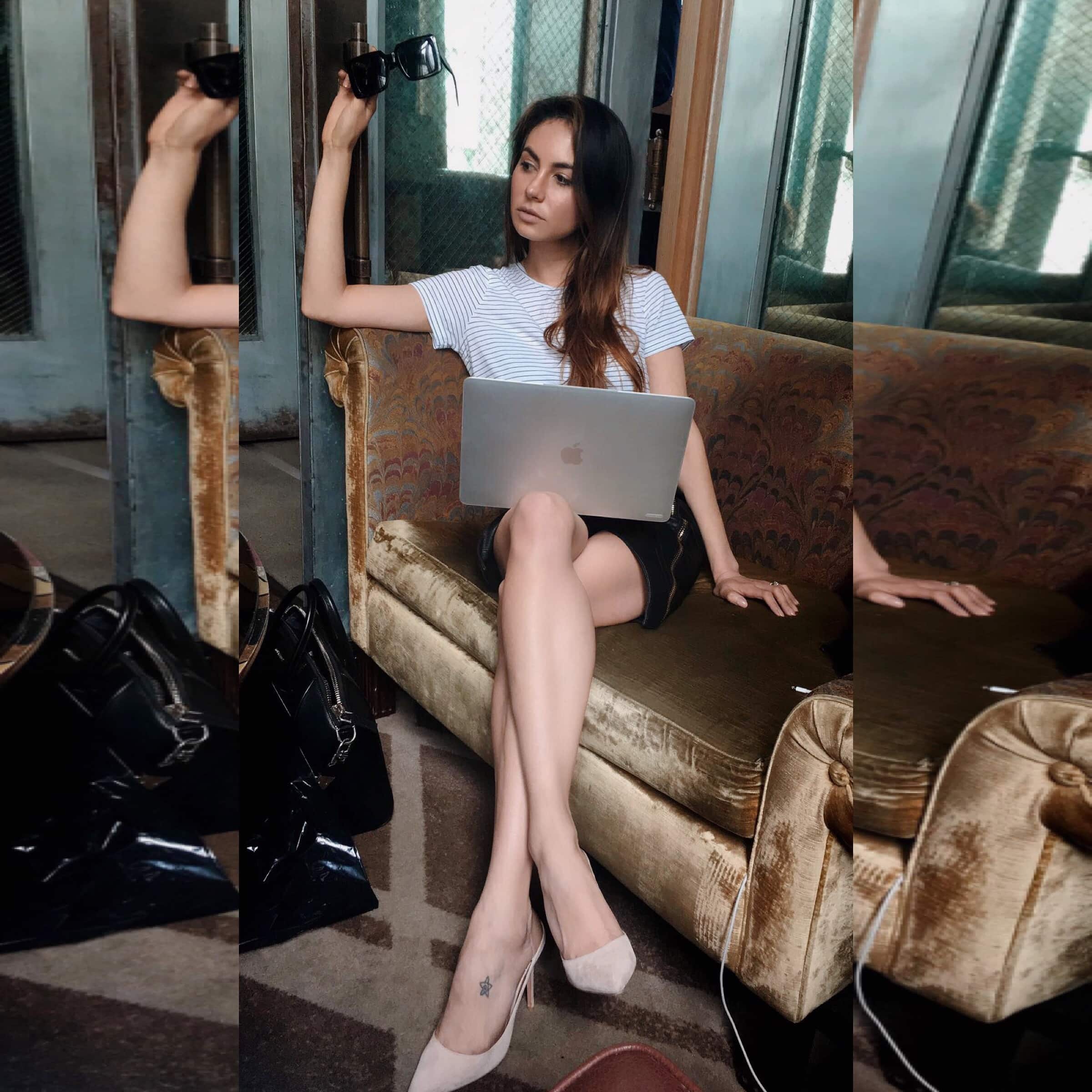 Moving from Latin America to New York was a change – most of all, due to the way I operate my business. Blogging in the USA is a different ballgame. I feel like in Latin America things were still so new that we spent a lot of time chasing brands and explaining how they would benefit from working with bloggers. On the plus side, this allowed for very personal, direct relationships with large brands – which was a lot of fun with it came to co-creating content. There were fewer of us and since we all (mostly) knew each other we made an effort not to intersect in style and identity. Also, Meet & Greet events were coordinated so often that it was easier to reach out to your followers personally, creating a real connection with a smaller, very niche crowd.
In the USA, on the other hand, the amount of  influencers popping up is unmeasurable. In order to manage this mass of media outlets, brands have funneled through agencies that connect them with talent and manage their campaigns. As an influencer, you have to work harder to define WHO you are, HOW you come across and HOW you interact with your audience. Quality and Content are more important than ever and blogging is an endurance game. The positive side of this is that it has made me scheme a more creative way to communicate. I am still landing my modus-operandi but I am loving connecting more with you guys! You will be able to see the changes on the blog as it grows.
I also have to say that as part of all these changes, I´ve had the opportunity to hire an incredible intern, Maria, who has become my right hand and allowed for me to have more time on content creation and relationship building!
Somehow this restructuring phase has made me rely more and more on basic business sense. The most simple things have made the largest difference and I wanted to share them with you. So this is it. What I have learnt as a Blogger in NYC. Just a few words of advice and common sense that could come in handy wether you are in the social media game, or any other business.
1. It is all about who knows YOU – personally.
Blogging is NOT just about numbers in social media. It is 80% about what happens behind the scenes and your ability to connect. Blogging is about how you LIVE your brand on an everyday basis and how you impact and share it with the world.
2. Be you. Be professional.
They say "fake it till you make it" I say Do NOT fake it. I have seen girls who look nothing like their photos, act nothing like their writing and hate the products they promote. Sooner rather than later, you will be unveiled. Stay true and be  honest.
3. First impressions are EVERYTHING.
DESIGN your image, your persona. BECOME your brand. The way your carry yourself, how you speak, how you dress – it all represents YOU. Be conscious of this and make sure you are always ready to meet your new client – specially in NY,  you could meet your next big gig . (or man of your dreams) in the supermarket!
4. Be kind.  ALWAYS.
Talk and be genuinely nice to EVERYONE. I have gotten some of my largest gigs and best invitations to events from interns in stores! I am not saying you should  be looking to use people. There is NOTHING more unappealing than that. Urrg!!  But I say:  give everyone the time of day, get to know them, be curious about others (not self centered) and just- be nice. This is a small industry and people move across and up the corporate ladder very, very quickly and more often than you think.
So, stay humble, be kind. Not even a million followers makes you better than somebody else (Chanel bags don´t either). Get with it and keep your feet on the ground.
5. Follow Up. Never drop the ball.
Genuinely care about your clients and peers. One email does not cut it. Follow up. Professionally. And pick up the phone if necessary. A little old school call and some tête-à-tête can differentiate you from the rest.
6. Overdeliver.
If they are expecting ONE post and you really love their client and want to continue working with them, make sure their post on your feed is more than they expected. Go that extra mile with creativity, quality, lighting. . .whatever you can. Add a few insta stories or a mention on your site. The time you invest in them eventually becomes the time (and money) they invest in you.
I have been told that these few very basic bits of common sense have catapulted and differentiated my blog from the crowd. I am still the new kid on the block. I do not have all the answers but I am always looking for ways to improve!
What else have you discovered or what else would you suggest we can do to be better bloggers?