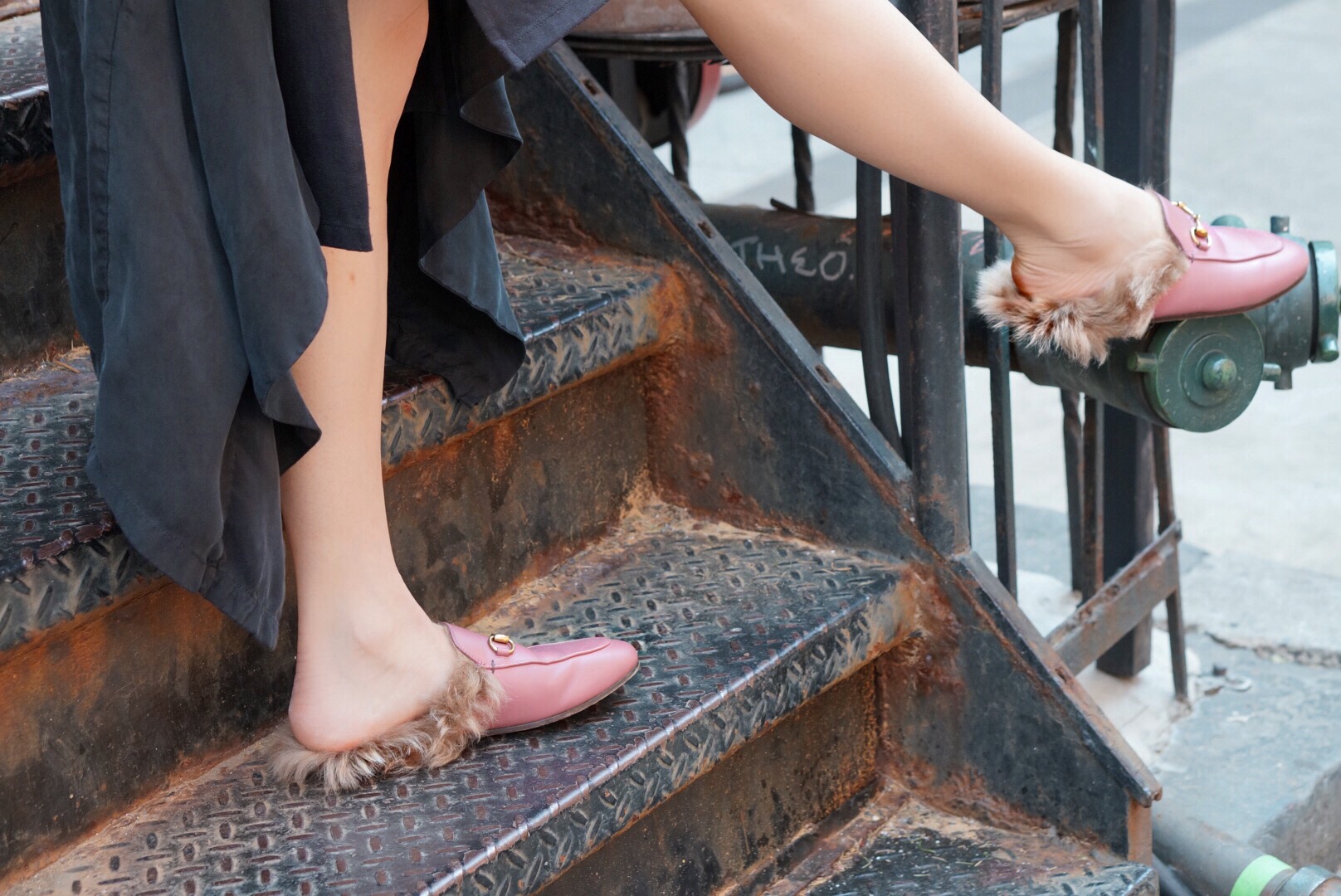 The Princetown loafer has been a fashion staple for many, and although the fad has peaked (again) in the last two years, the Gucci loafers go way, way back. You know I love to know the why´s and art behind the things we wear so I asked around a bit. Here is a bit of background on the shoes that have marked their spot in the hierarchy of fashion.
As it turns out, they seem to be inspired on British aristocracy. After WWI Guccio Gucci was working at the Savoy and his recurrent contact with the London Elite influenced him deeply. They became his target market,inspiration and his aspiration. When he launched his leather-goods line the hobbies of this crew were deeply rooted in his designs. Polo games, equestrian sports and racing. You still see traces of this throughout the current collections.
In 1953 his son, Aldo launched the loafer, originally as a bit of a boys-club staple. It was all the hype then and again in the 70´s when it was relaunched for women, just in time for the feminist wave to come in. Gucci is always ahead of the trends and alters its iconic designs accordingly. The materials and colors change. The height of the heel. The shape changes but always returns to the almond shape we currently know. . . and sometimes, the back of the loafer is omitted. Fur is added and ART is created.
Do You Own a pair of Gucci Loafers? Which Design do you like best? Have you changed the way you feel about them after knowing this?  If you do, darlings, you have an iconic piece of heritage at your feet. This is not just a shoe
Follow me on DEPOP and buy a pair of brand NEW Red Gucci Loafers I bought on a trip in London and didn't realize they were the wrong size! (cheeper than in the store)