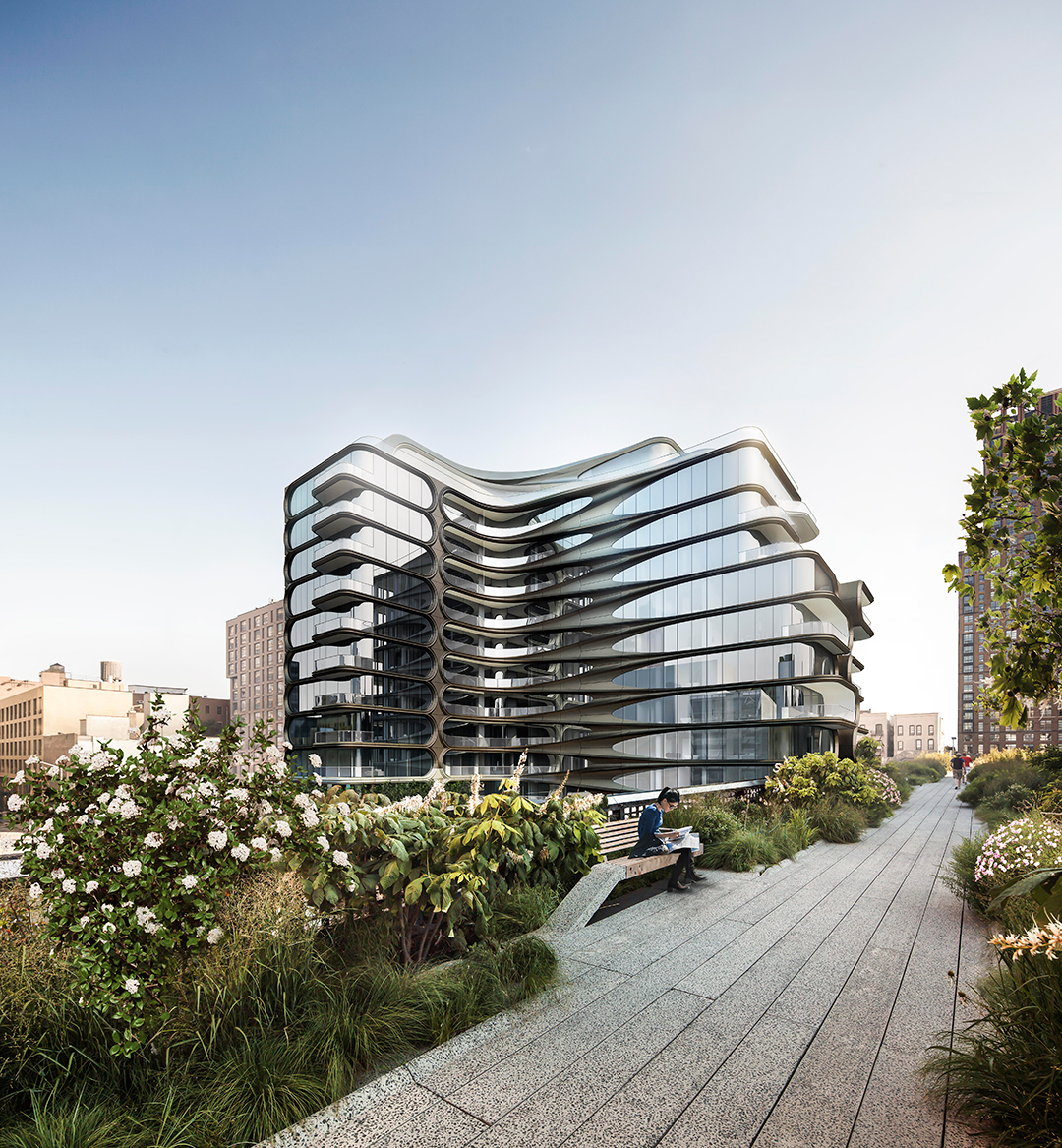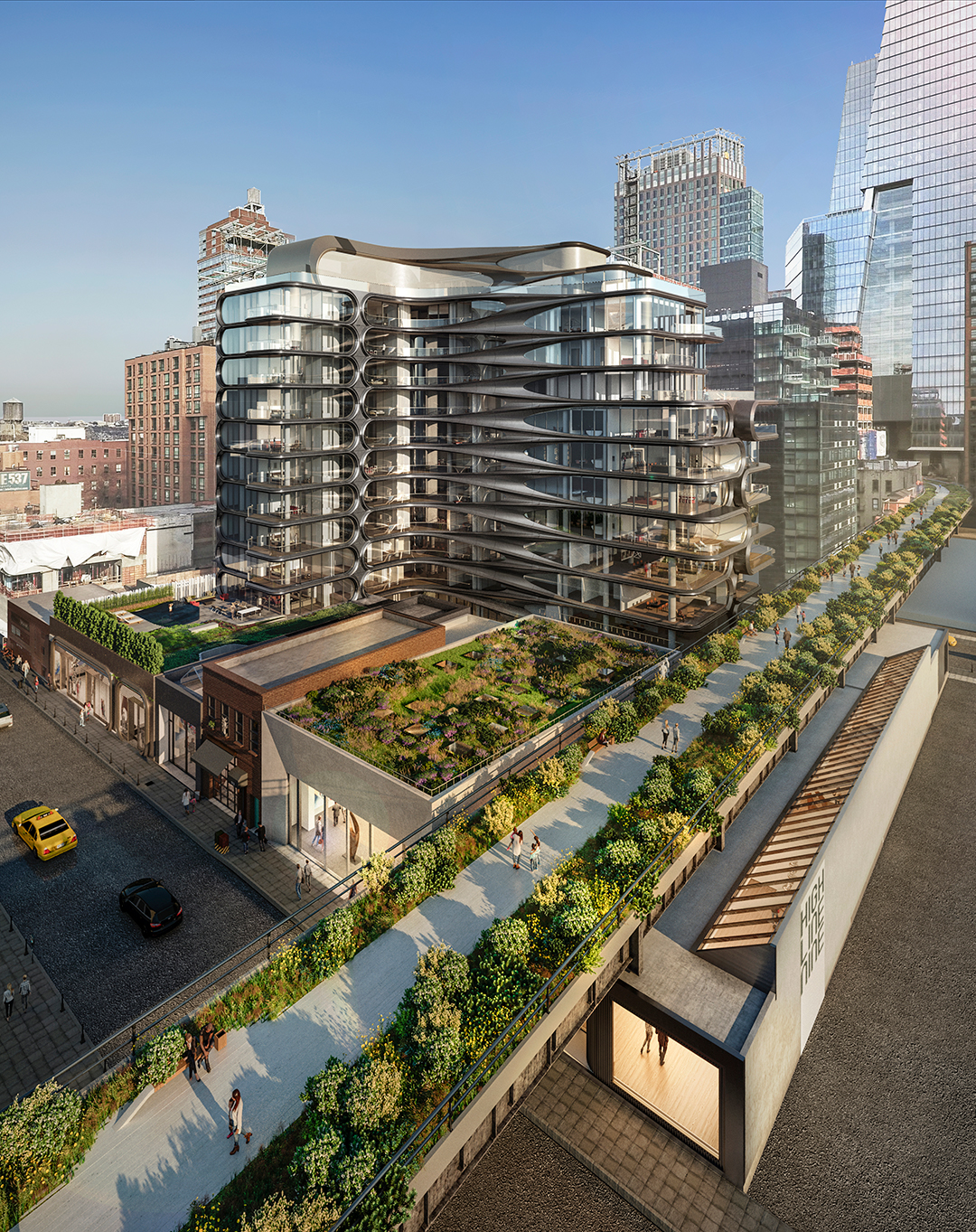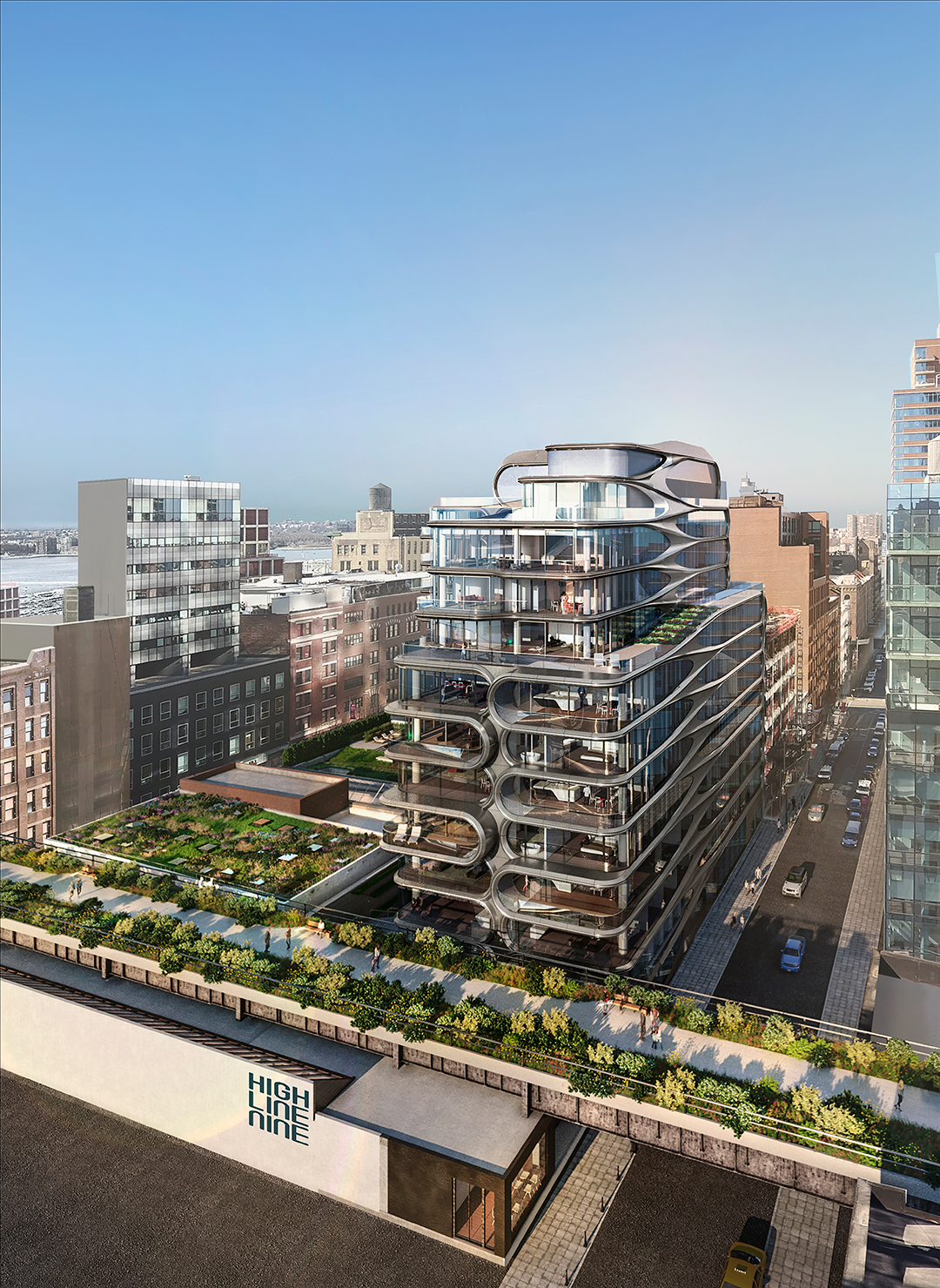 Pritzker Prize-winning architect, Zaha Hadid was a pioneer. A visionary. An ambassador for women and futurism in the architectural realm.
Her work, which is dotted around the world, sets a precedent for what is to come in the next couple of decades and her devotion to detail on both interiors and structures are discussed in design courses everywhere.
So, obviously, by this point you know I'm a fan.
As soon as winter was over I reincorporated my running routine through the highline in Chelsea. After a few months of not seeing the progress of the construction my jaw dropped. I stopped, still out of breath, and analyzed the unusually organic building from below. Only half of the hand-rubbed metal façade structures were up. In an instance you can see the interlaced curved structures that orchestrate the design. Hadid´s unique aesthetic was coming to life.
"520 W 28th. I HAVE to see that building from the inside. " I continued running.
Well, darlings, int his city dreams come true. Last week I was invited to the Innovators of Wellness conference inside this beauty. It is still not fully finished but like many of her other buildings, it was everything I had imagined.
During the Conference, Greg Gushée, Executive Vice President of Related Companies, mentioned that part of Zaha´s design was to integrate a bio-concious environment. As it is characteristic of good design the focus was on the end user´s experience and in this case, quality of life. The shape of the building enhances privacy and security. The amenities feature a full water spa, cold press juices and personalized concierge services. The air inside 520 W 28th is as pure as that of a mountain. The water is filtered several times and the surroundings have been considered to such an extent that the design goes well beyond the building.  This design is a whole system.
Yes. Hadid´s creations are always a complete experience and Related Companies has made it their mission to  "preserve and enhance the cultural character of the West Chelsea neighborhood, and further enrich the gallery corridor to the new Hudson Yards district to the north". To achieve this they have created fifteen new gallery spaces that surround the building. They will be filled with work curated by industry names like the Paul Kasmin Gallery and other international art giants.  Soon we will see these venues in Zaha Hadid's 520 West 28th, ranging from 1,000sf to 5,400sf.
"We saw the unique opportunity to create a vibrant, diverse gallery offering to expand and further enhance the West Chelsea art district. . . a completely new-to-market concept—a collection of highly amenitized, full service exhibition spaces that allow domestic and international galleries to showcase their collections" – Greg Gushée
The new adjacent stand-alone gallery buildings as well as the 'High Line Nine' building will pop up later this year. This extended cultural corridor will also connect to the new project, "Hudson Yards" , a millenial "playground" designed around a modern lifestyle where quality of life, culture and socializing in a digital era are the priority.
And that is just the outside.
Hadid´s attention to organic form is seamlessly incorporated into the interior. Everything from the shape of the windows, to the floor plan, to the emulated water-ripples on some walls reminds you that you are inside one of HER buildings.
One of my favorite features was what she called "the object". A mass placed in the middle of some of the apartments. To the naked eye it appears like a wall that guides the path form the social areas to the bedrooms. A closer look reveals doors, closets, and bathrooms inside it and hidden rails to hang works of art from it.
The model homes were installed by Jennifer Post of Jennifer Post Design, and West Chin, of West Chin Architects (units are 20 and 12 respectively).  The thoughtful minimalism that characterizes their style respects and enhances the details of  Hadid´s design beautifully as it blends in with the urban landscape outside.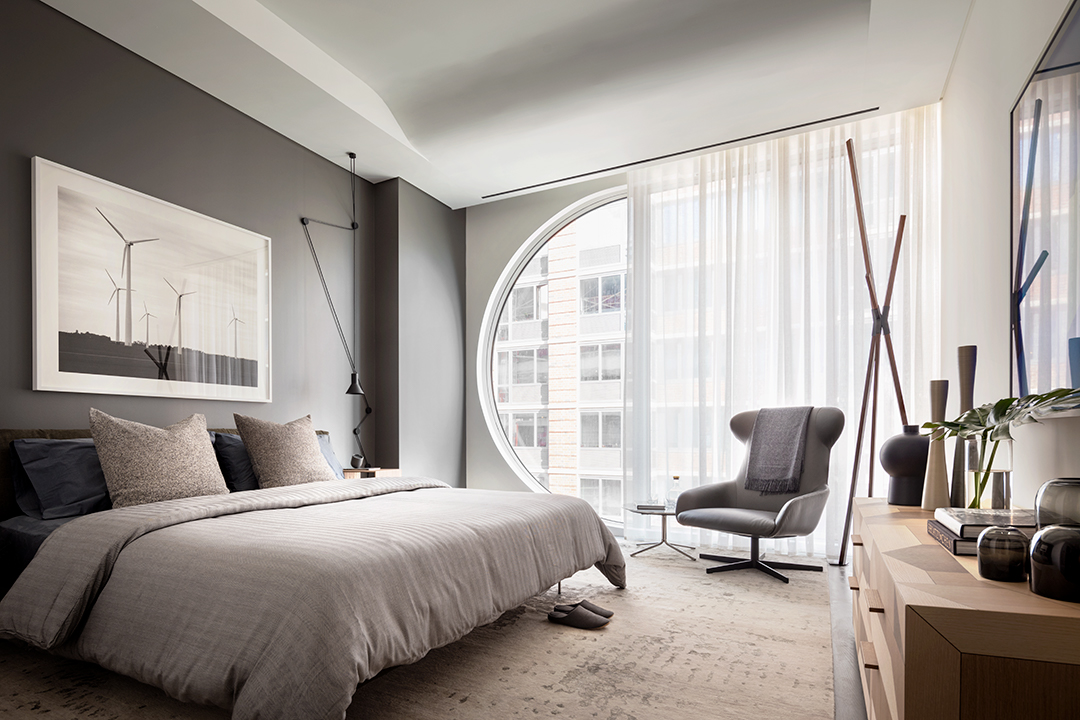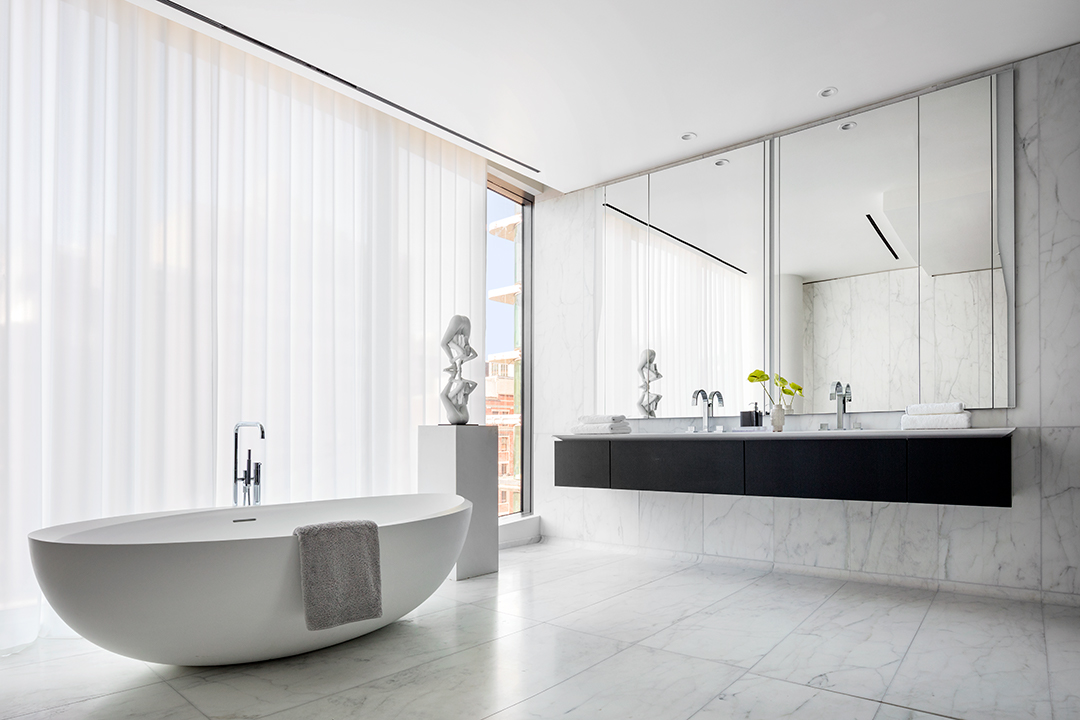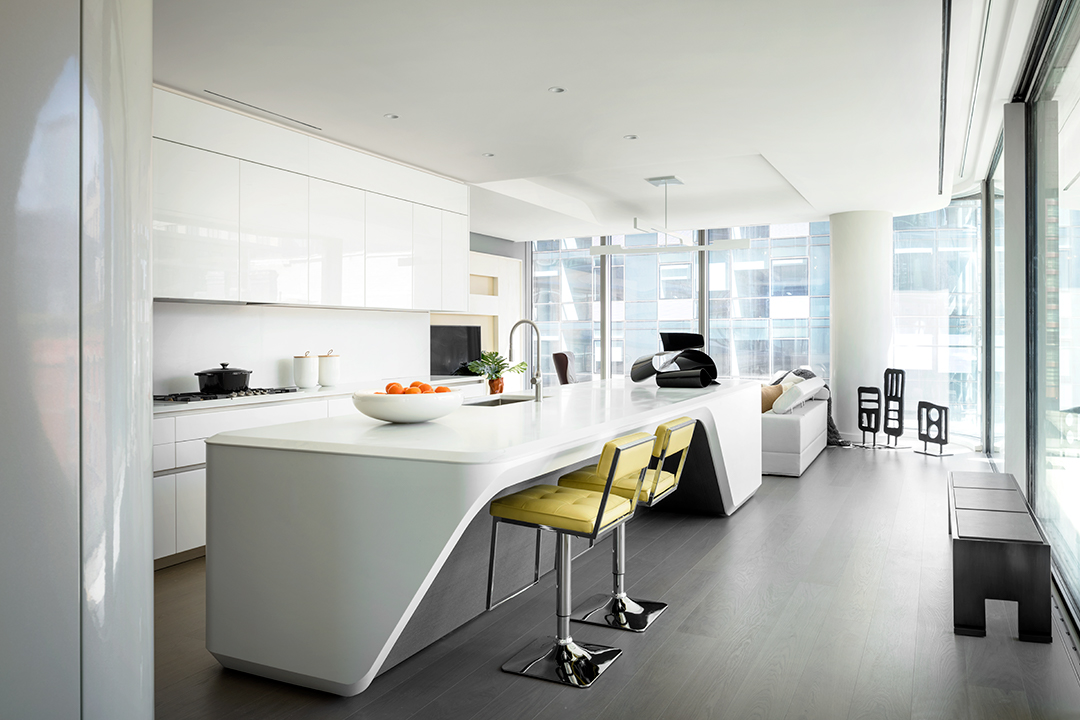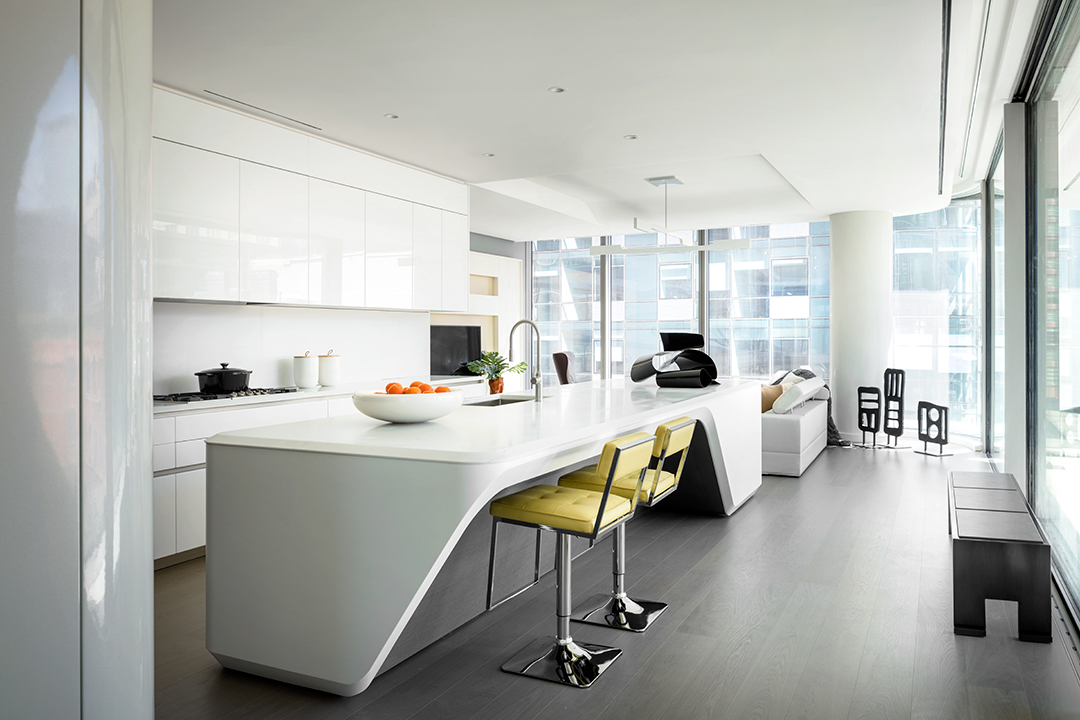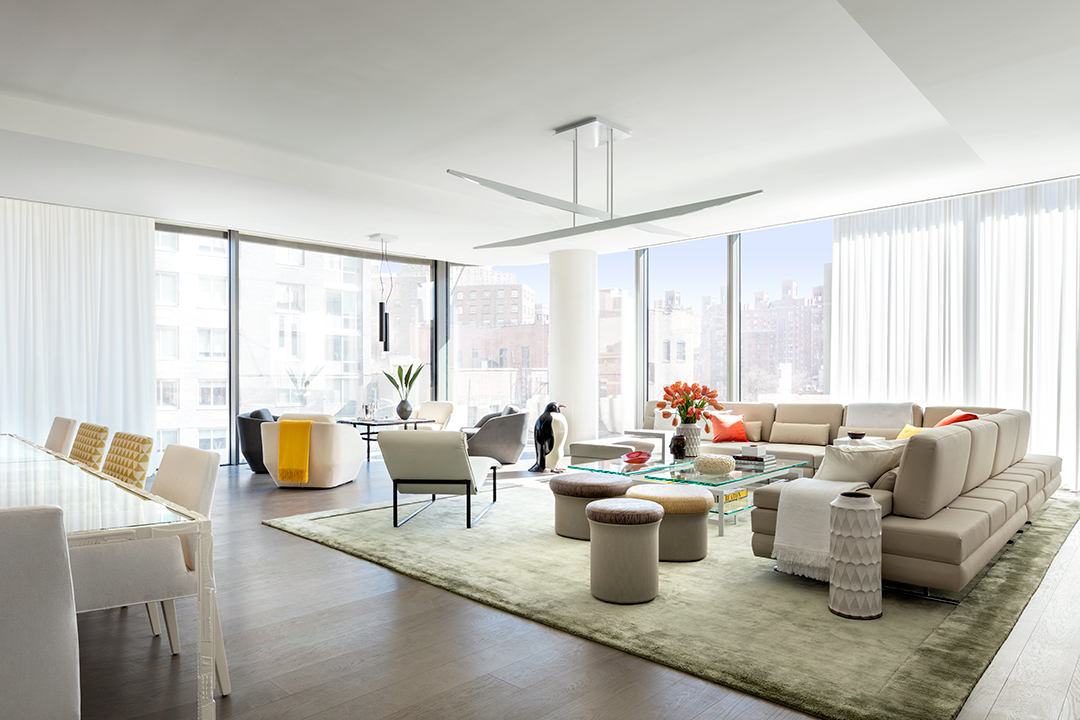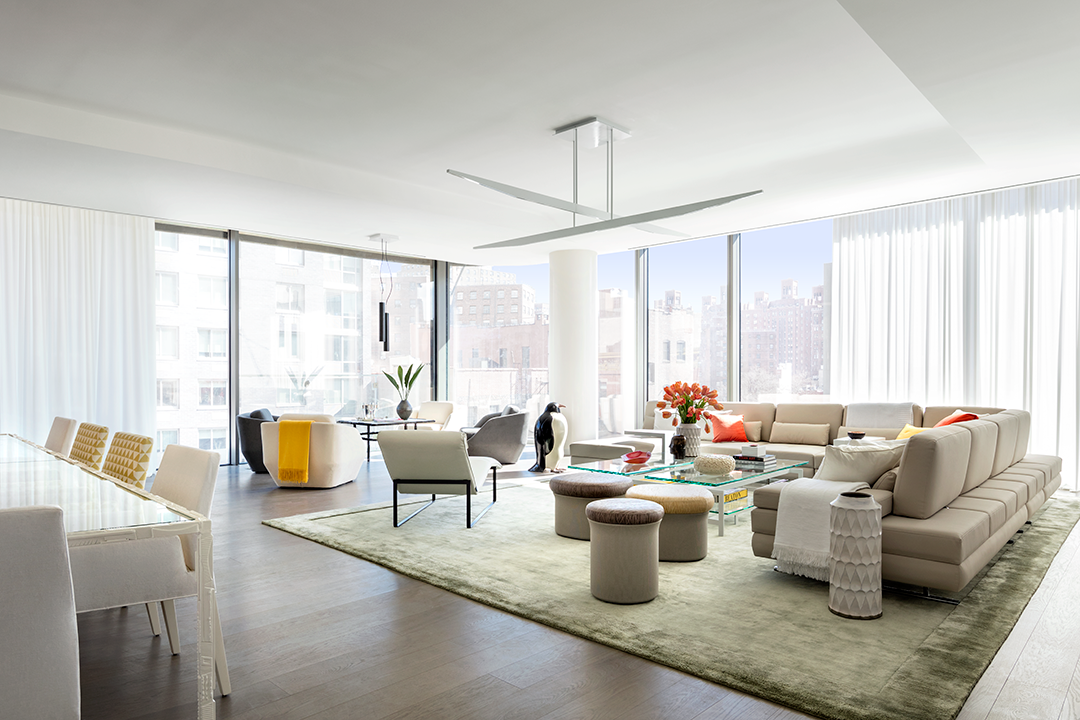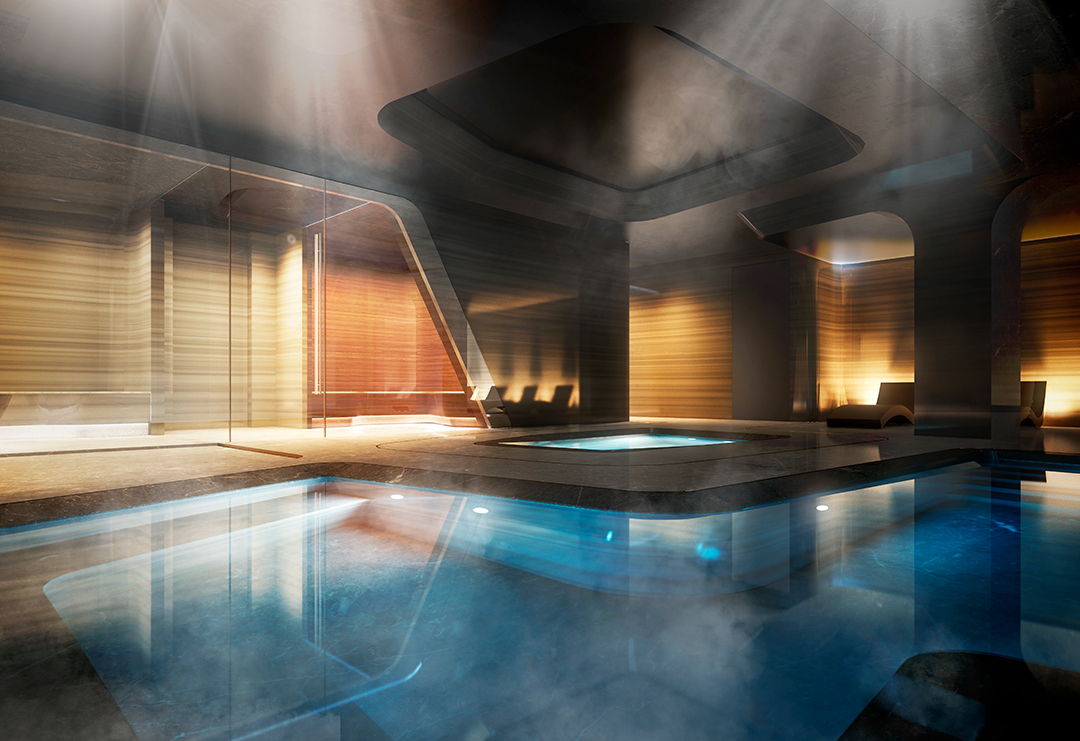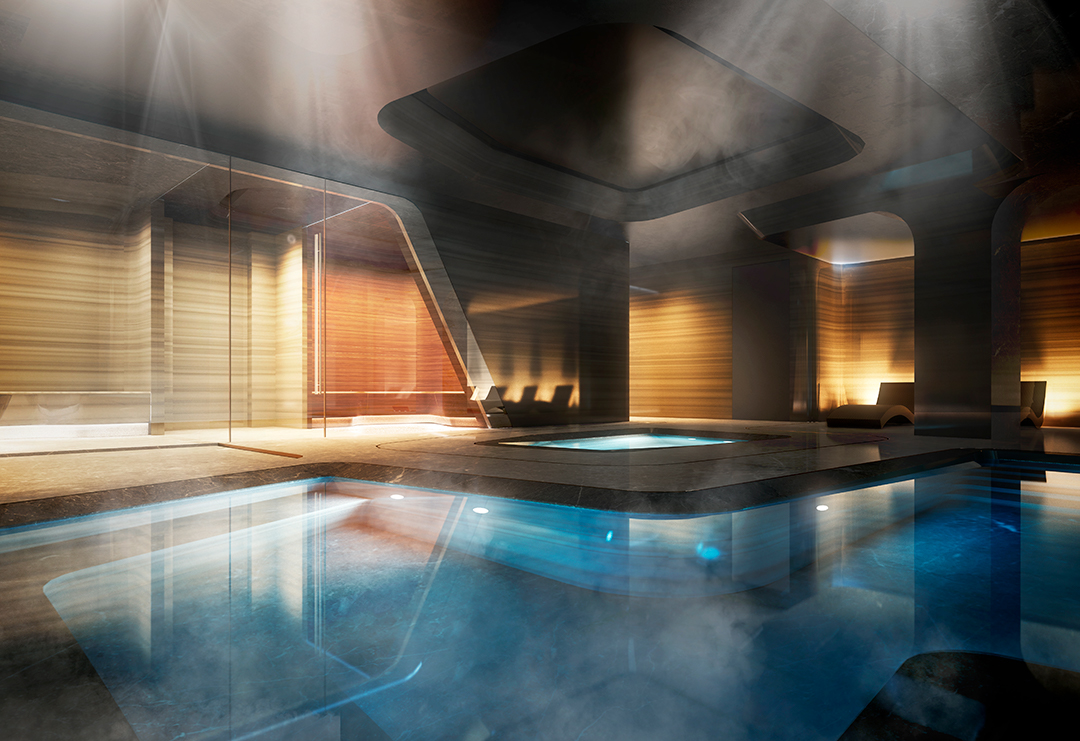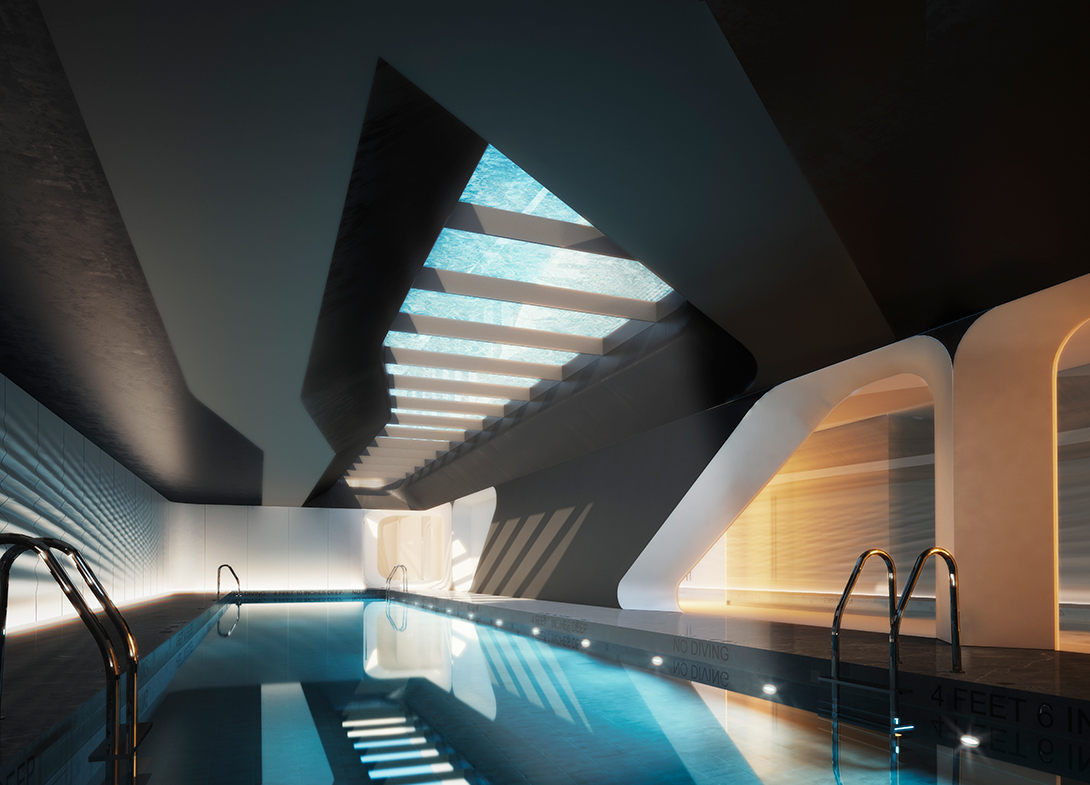 For those of you who may be curious,  a vast 4500 sq. ft. four-bedroom home, can go for 15M, whereas the Pent House is expected to sell at 50M. If living in a work of art and being in a creative oasis amidst the world´s most incredible city are a priority to you, these spaces are worth every penny. Personally I cannot wait to visit those galleries!
Thank you Purple PR for the beautiful images!
Renders by: Hayes Davidson. Photos by: Scott Frances