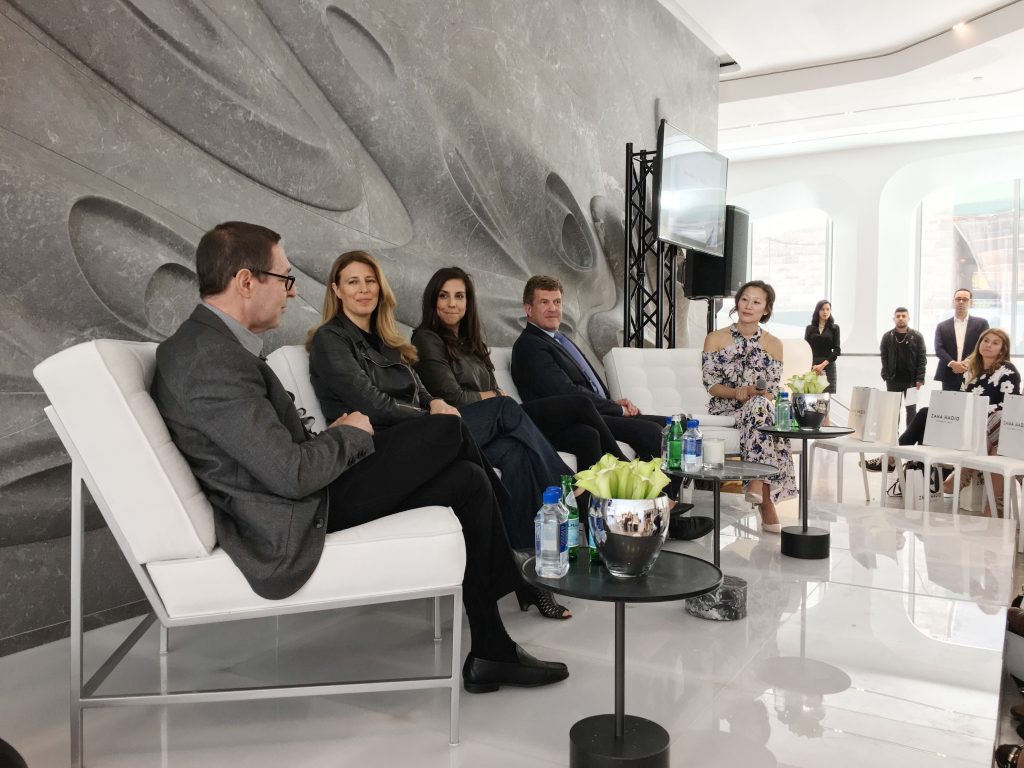 Yesterday I took a deep dive into the world of wellness.
Sophia Ruan Gushée, author of A to Z of D-Toxing: The Ultimate Guide to Reducing Our Toxic Exposures, organized the Innovators of Wellness Conference and I was invited to attend.
Mind. Blown.
Don´t get me wrong, this isn´t new to me. When you live in Costa Rica "Wellness" IS your life. Pura Vida. Everything is green, organic, peaceful. Health and relationships are a priority. Listening to the gurus of wellness in NY, brought me back. It also made me realize how easily I have slipped into the NY City life.  I sleep less. I eat anything. I work more. . . I still exercise everyday but its more part of a self-imposed routine than a pleasure.
But you know what? I am having a freaking amazing time. And thats totally cool.
That is one of the things I LOVED about the keynote speakers: Their attitude. They presented "wellness" as an approachable state you occasionally sway in and out of. It was not a restrictive approach. It was not black and white. Nobody had a superiority complex brought by juicing daily. As Dr. Franklin Lipman said  "I am human too, and I like sugar", and he allows himself to have it at times. . . but he also works 4-day weeks, and spends the rest of his time, LIVING. sleeping. resting, getting out of the city and biking. At his 60+ years.  The modern approach to wellness is about balance.  I wouldn't´t even call it "wellness" its just…a good LIFE and adding coherence between your routine and your long term goals.
Although I never really blog about "wellness" it underlies my everyday and every long term decision I make. As I always write, health (being well, mentally, spiritually and physically)  is the greatest luxury we can have. Everything else is something we can work towards if we have the latter. Wellbeing is something we can build on.
Talking about working towards something: when Melanie Whelan (CEO of Soul Cycle), Abby Levy (president of  Thrive Global) and Melisse Gelula ( Co-Founder of Well +Good) got on the stage, I totally felt absorbed by their philosophy.  They are that elusive NEW FEMALE ARCHETYPE I have been telling you about! Beautiful. Intelligent. Masters of their chaotic lives while keeping it together (and looking impeccable). #GOALS  This set of urbanites have translated the knowledge of wellness into an earthly language. One we can all speak.
Be it by blending motivation and soul with exercise, breaking down the international spa experience into a more reachable plane or fighting the myth of the relationship between being burnout and being successful, they all made me crave getting back to my core.
I unfortunately did not get a chance to get my aura photographed by Radiant human but I did get goosebumps when Deborah Hanekamp opened and closed the gathering with a shamanic ritual. It really brought me back to the days where I felt truly connected. . .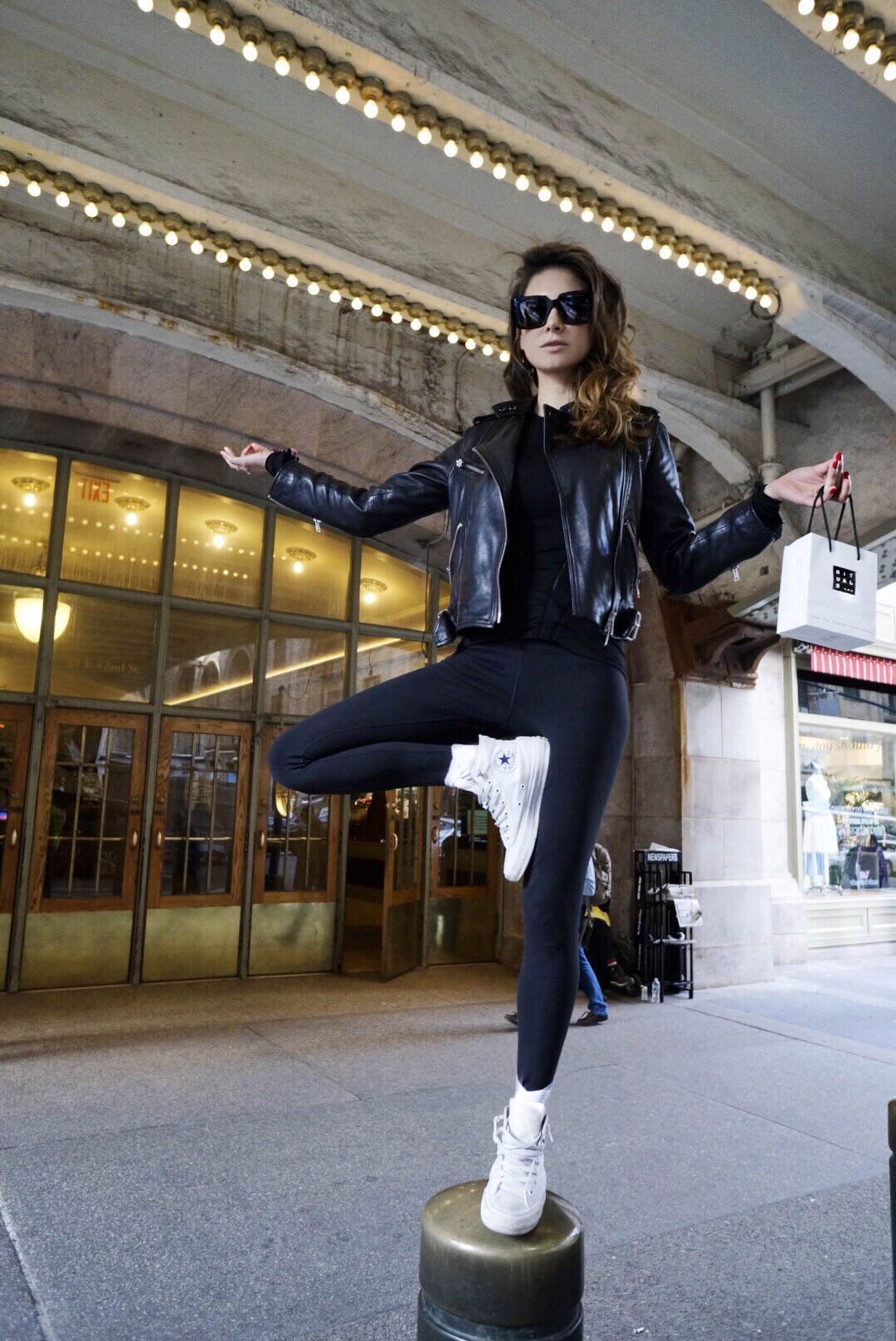 So much so, that I left the conference, went home, slapped on some athleisure and headed to Grand Central for an epic Yoga class with Rituals and Dana. Who knew Sarargasana could be that much more enlightening when you are looking up at the glorious chandeliers of the most important terminal in manhattan. Who could have told me that the deepest meditation can come from being surrounding by absolute chaos, city riots and stress?
Yes, wellbeing is about balance. It is not about being "good" to yourself. You don´t have to have a bohemian lifestyle. It is about common sense, being smart about your future. You can still be a badass. And it can be achieved ANYWHERE – you don´t have to think of it as a dark art. You just have to make room for it and begin living it.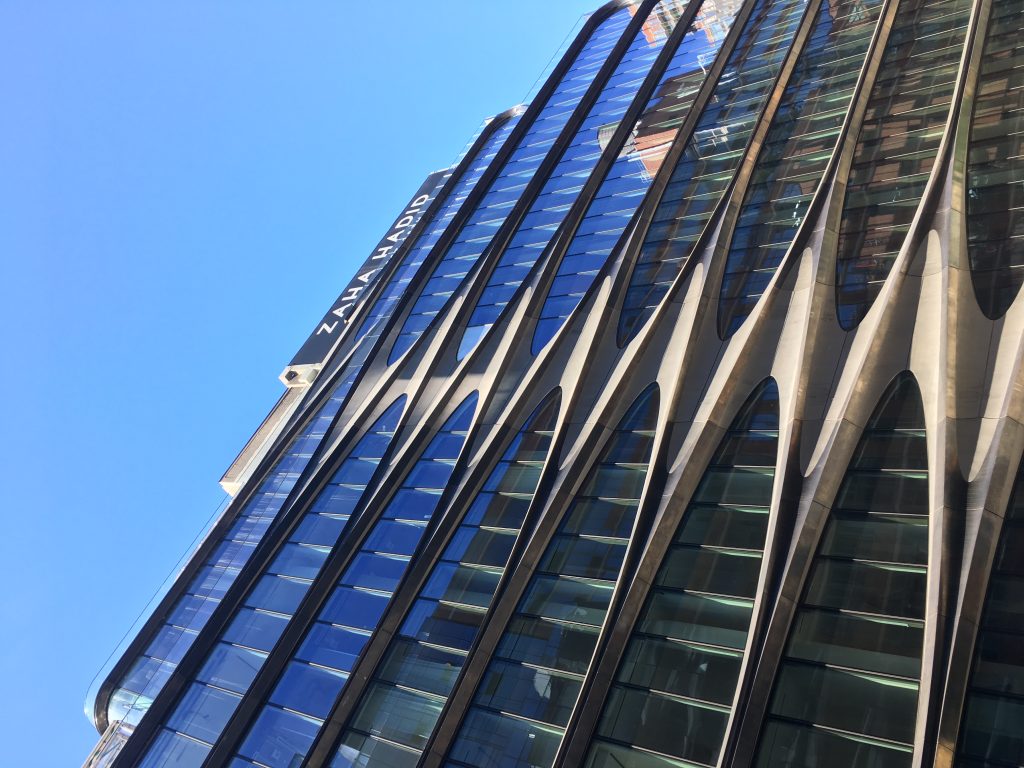 As far as the AMAZING Location goes. . .  that is something worth an entire post on it´s own (coming soon)