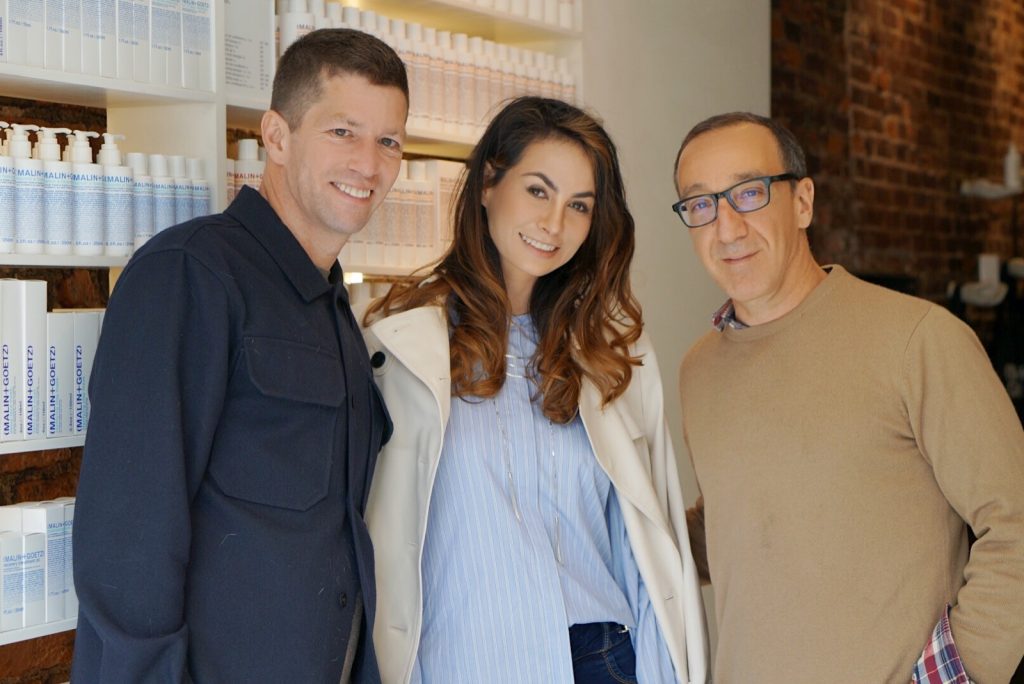 The fusion between science and art always results in things that prevail. Yes, DaVinci had the right idea – and so do Matthew Malin & Andrew Goetz.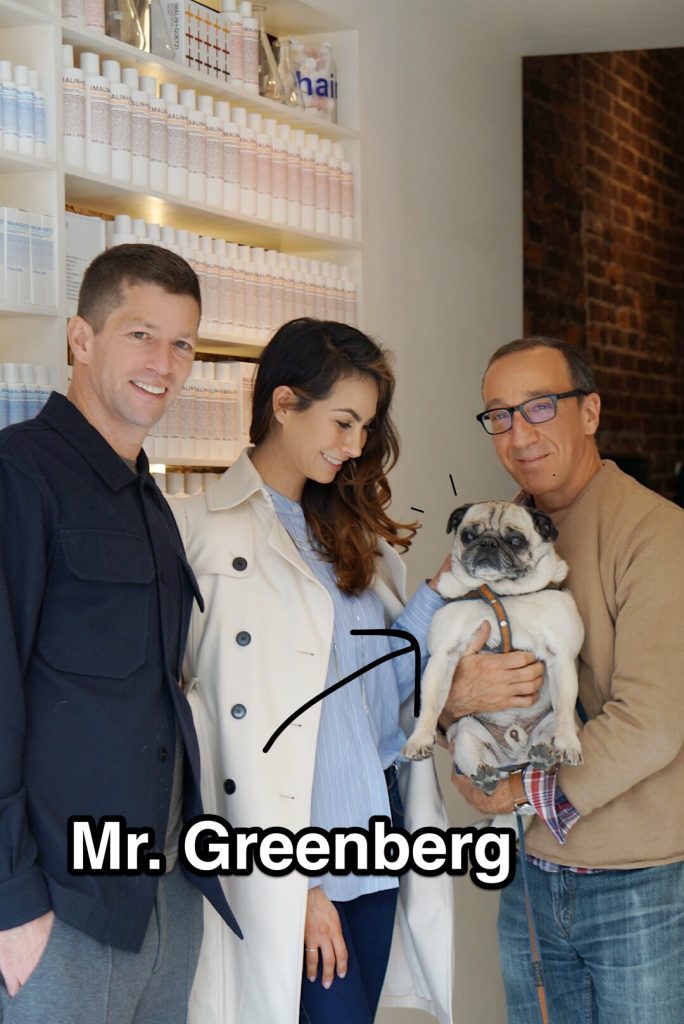 I walked into their flagship store unusually late, only to be greeted by the handsome Mr. Greenberg. First impression: Apothecary/lab meets Scandinavian design shop. A clean, bright corian entrance with methodically placed white bottles followed by a dark red brick room filled with what seamed to be candles, soaps, lotions and potions. This store used to be an alley and it has been the home for M+G since they began.
It smelled delicious – but I couldn't´t quite put my finger on what it was. . .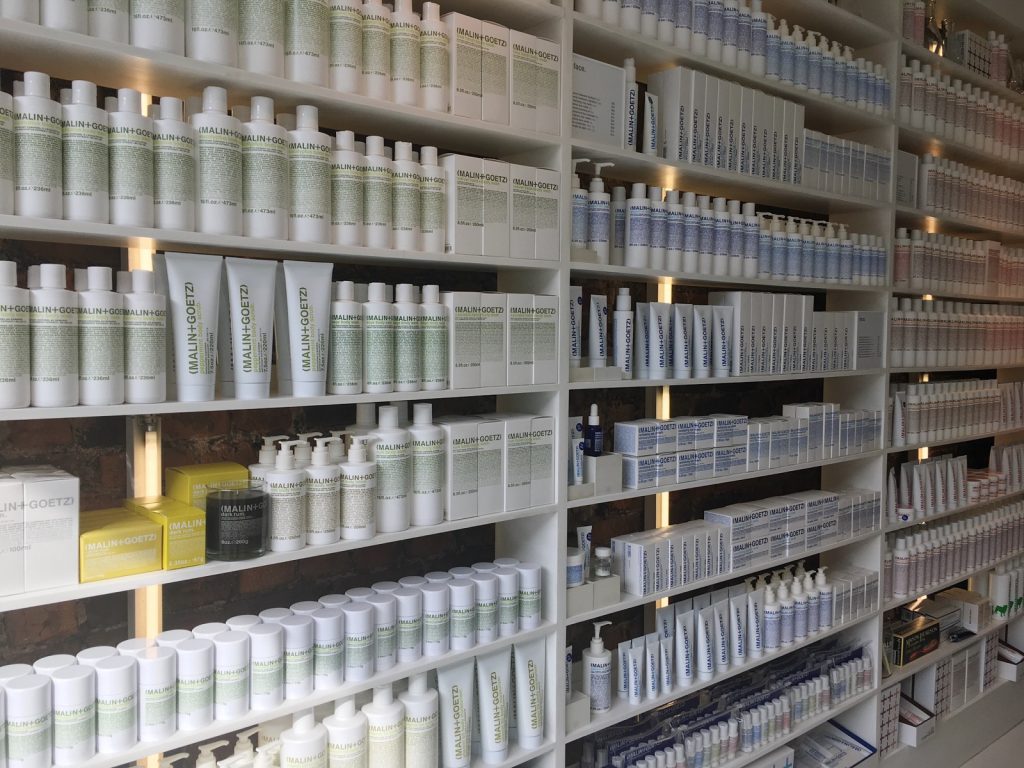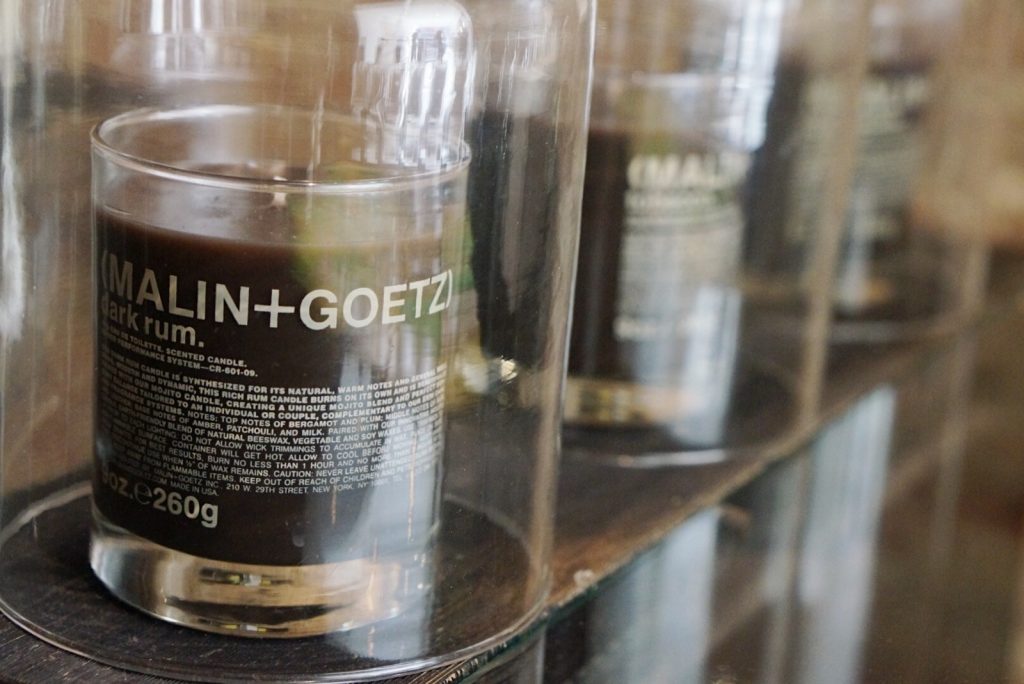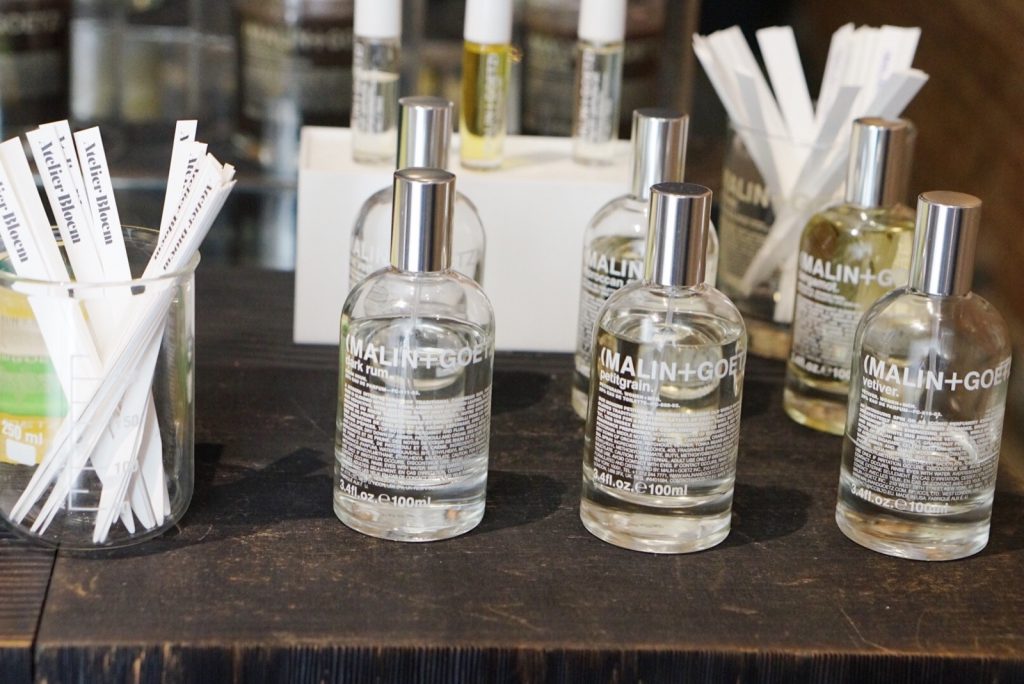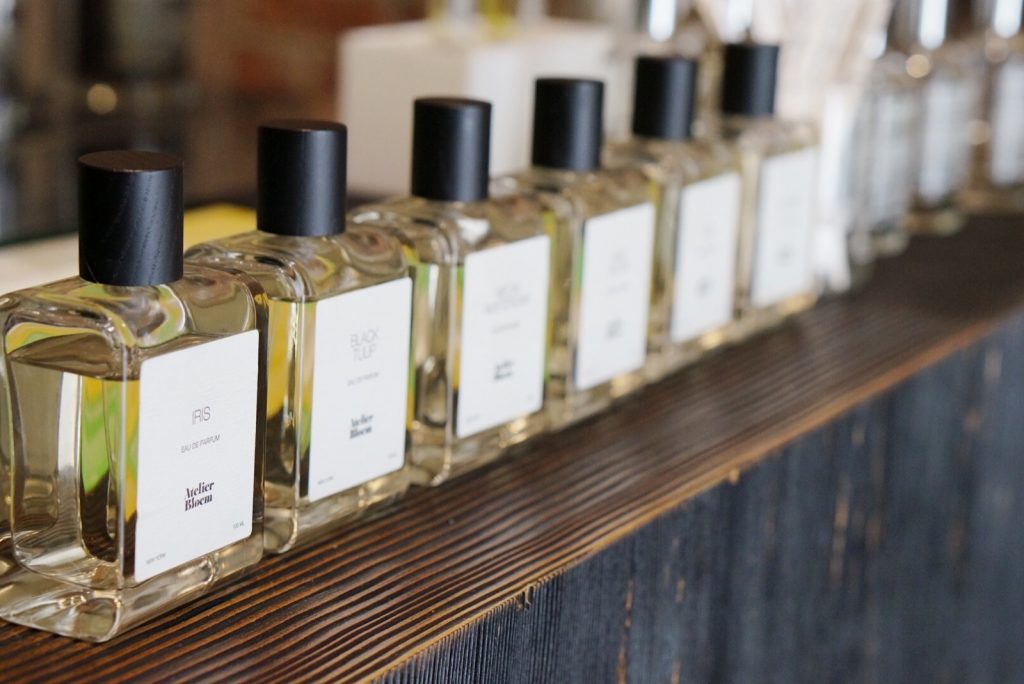 Matthew and Andrew arrived minutes later with an air of nonchalance, a smile and a coffee in hand.
It turns out both Matthew and Andrew come from a background of family businesses. Before launching M+G, Matthew had worked in the beauty industry and had launched of some of the most famous beauty brands in the USA. At the time, these family-run boutique brands (with incredible labs and philosophies behind them) were being "gobbled up" by large corporations. Andrew, on the other hand, had been working in the design world and like many people not directly related to the beauty industry he found the product options overwhelming and possibly a little outdated. The market was changing, they saw an opportunity and they filled the void.  And so, Malin + Goetz was created about 13 years ago.
Matthew: "We decided to come in with more authentic, family-run-business perspective. " Andrew: "…and a more modern perspective. The idea was to bring back that design element and combine it with the product element and make it into a skin care that was easier and … more simple".
As someone in the design world myself I can tell you, darlings, this has been achieved flawlessly in their product color coding: Blue for face. Green for body. Red for hair. Color hues add order to their system. Clean, functional, sophisticated, user friendly. Design thinking at it´s best.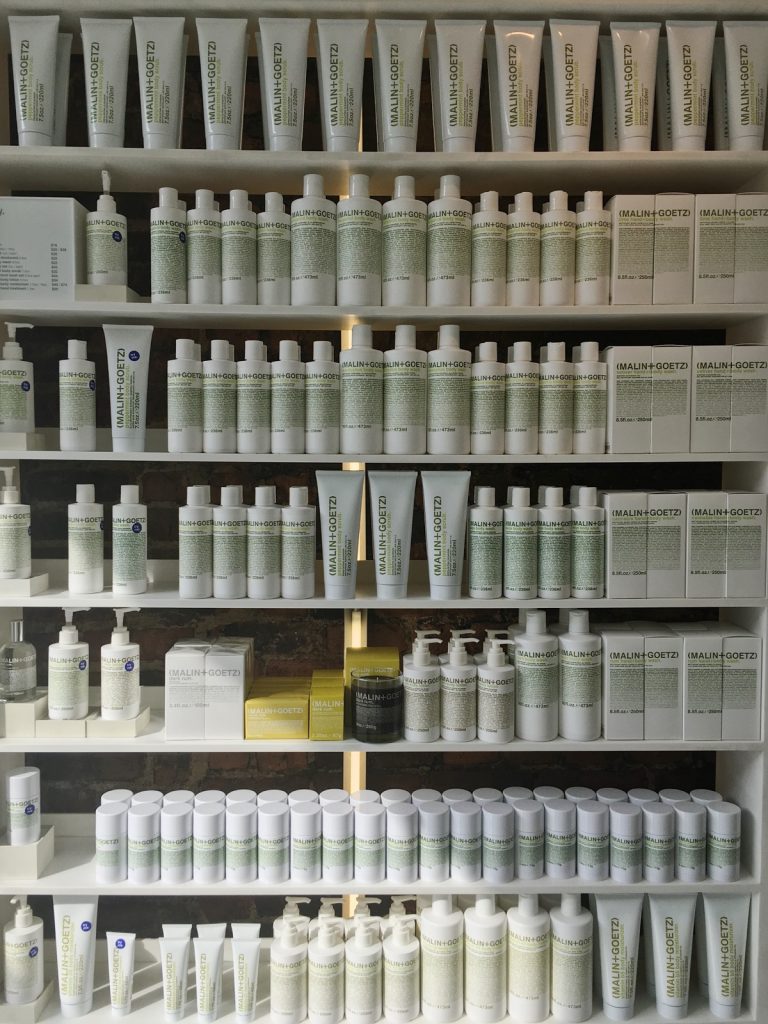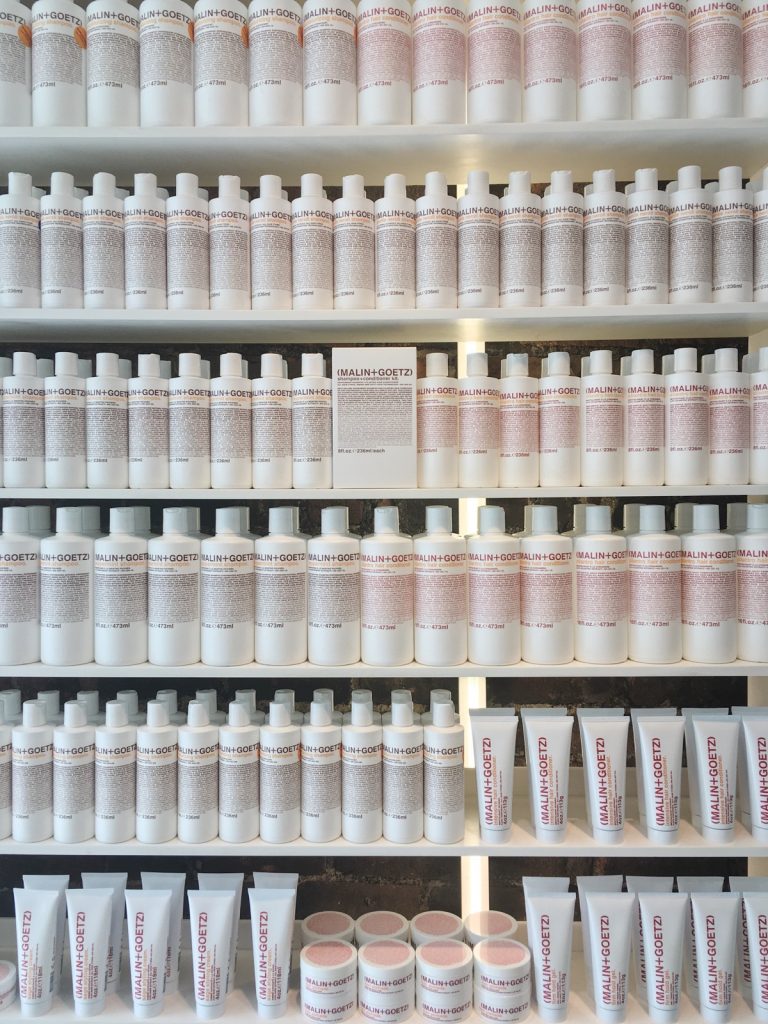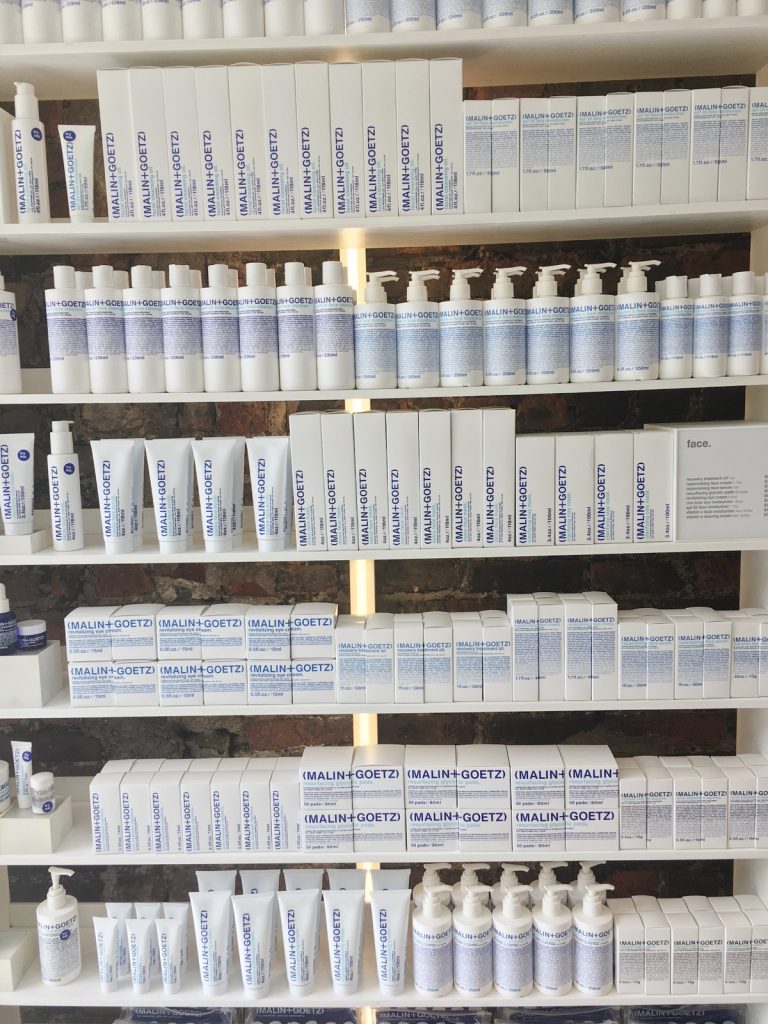 The formulas have a natural component in all the products. They harness the power of nature and combine it with human engineering and scientific technology. In Matthew´s words, "Science can help manipulate the natural ingredients to help them work better". Basically the focus is on functionality but with an infusion of soul. Much like their design.
As Matthew pointed out, we covet products for their beauty but we buy them for the functionality. On point. I couldn´t agree more.
… So, I took home some of their products to test them. You know I am always brutally honest about my reviews and if you follow me on InstaStories I am sure you have seen me rave about their foaming cleansing mask. I LOVE it – but I was not aware of what the rest of the formulas could do.
I took a grapefruit face cleanser, a Vitamin E face mosturizer, an eucaliptus deodorant, a mosturizing Shampoo & intensive hair Conditioner (for my newly colored, dry hair) and, of course, their new Deep Rum EDP. . .
RUM! That is what I could smell!!
Isn´t that an unusual scent for beauty products? It is combined with leather, bergamot and what I think could be a hint of anise – but the mix creates a surprisingly lighthearted, almost fresh yet deep, sexy and complex scent. I loved it and immediately spritzed it on. I felt like it gave me an edge   – but the fragrance did not remain part of my collection for long.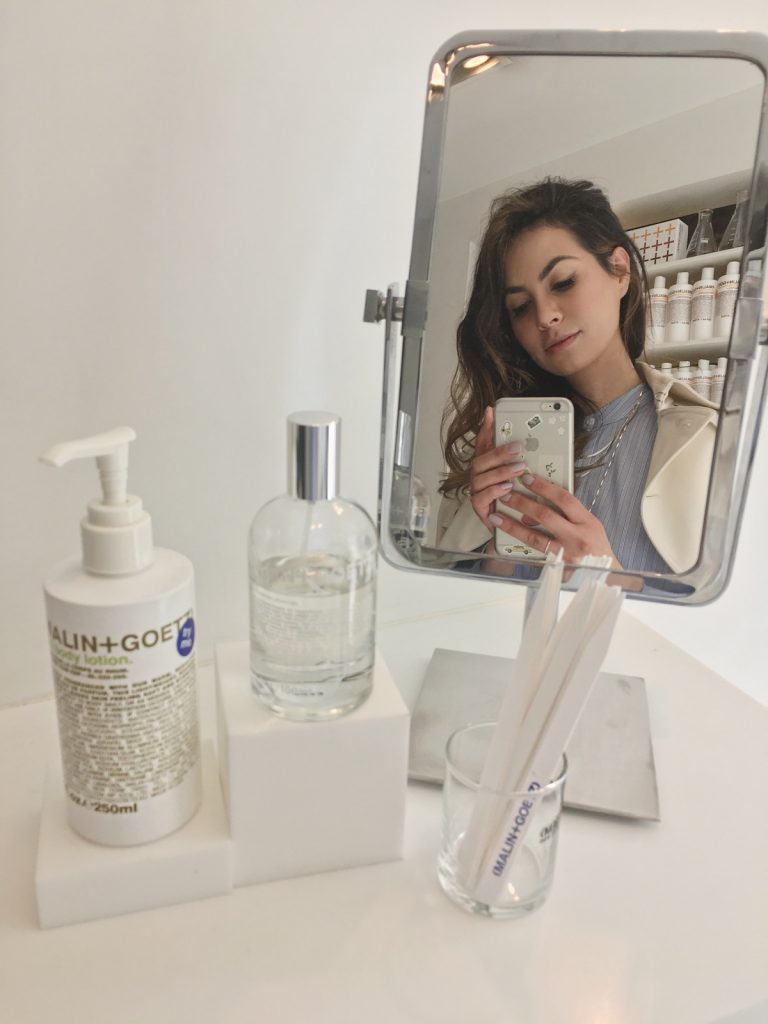 No. My RUM EDP. lotion woke up in my Husband´s side of the bathroom – and my Eucalyptus deodorant disappeared into his boxing gym bag.  As I told Christine, the marketing guru of M+G, this was to be expected.  That weekend I ensured my husband and I "happened" to stop by their Soho store. We smelled, poked and tested. No complains from the hubbs. He even liked their shaving cream. Finally! I might be able to get him to get him an under-eye cream that he actually uses!
When my beauty products disappear into my husband´s arsenal it is because they both work and look good (and aren´t pink). He has sensitive skin and has been known to dispose of several products right after buying them after a couple of days. We also like to have a  clean, uncluttered bathroom and love it when our product bottles match. Call us crazy… or maybe a little OCD. As far as the other M+G products go, they are strategically placed between both of our sinks (no joke) . . . except for the foaming cleansing mask and hair mask. Those are hidden under MY sink, where you-know-who can´t knick them.  😉