Spring is a feeling. It is the feeling of new beginnings, posibilites and lighthearted days.
See, I have a theory: Christmas season feels SO different than the rest of the year because we make an effort to bring the season into our home. Why not do that with Spring?!  – but creating that fresh vibe goes well beyond dropping some nice flowers into a vase. There is an art to it. Think of it as creating micro atmospheres within your home. Little ¨nooks" of spring on tables that lighten your decoration and bounce of the new-found sunshine to the rest of your home.
Here are some tips to create this vibe in your own home – depending on your current decoration:
The minimalist Going Green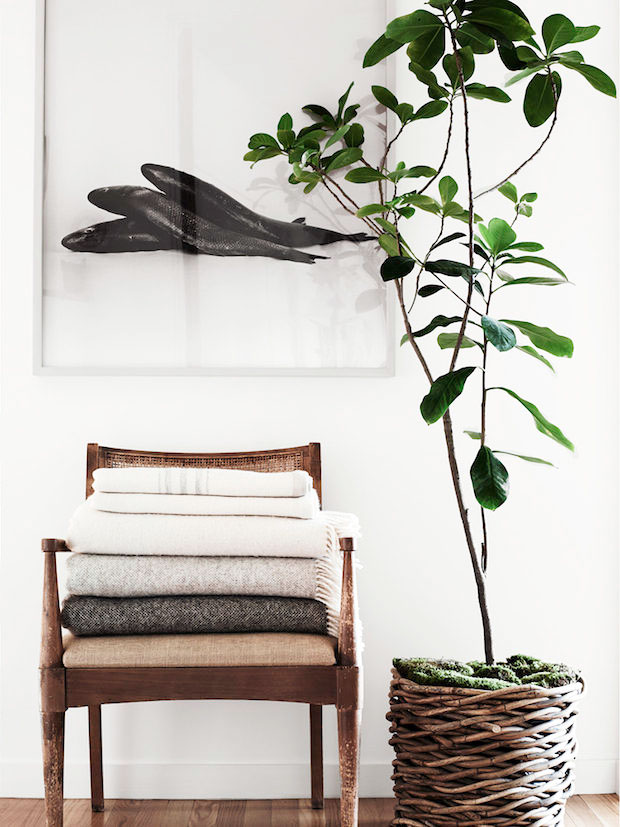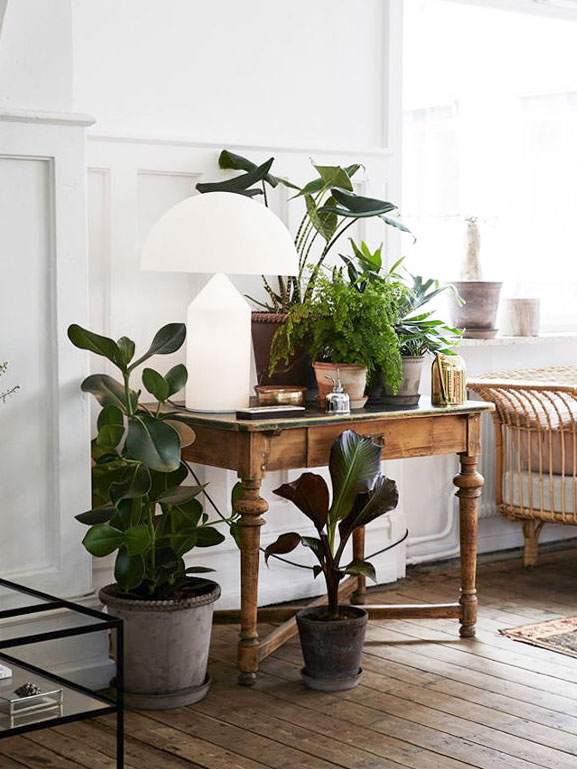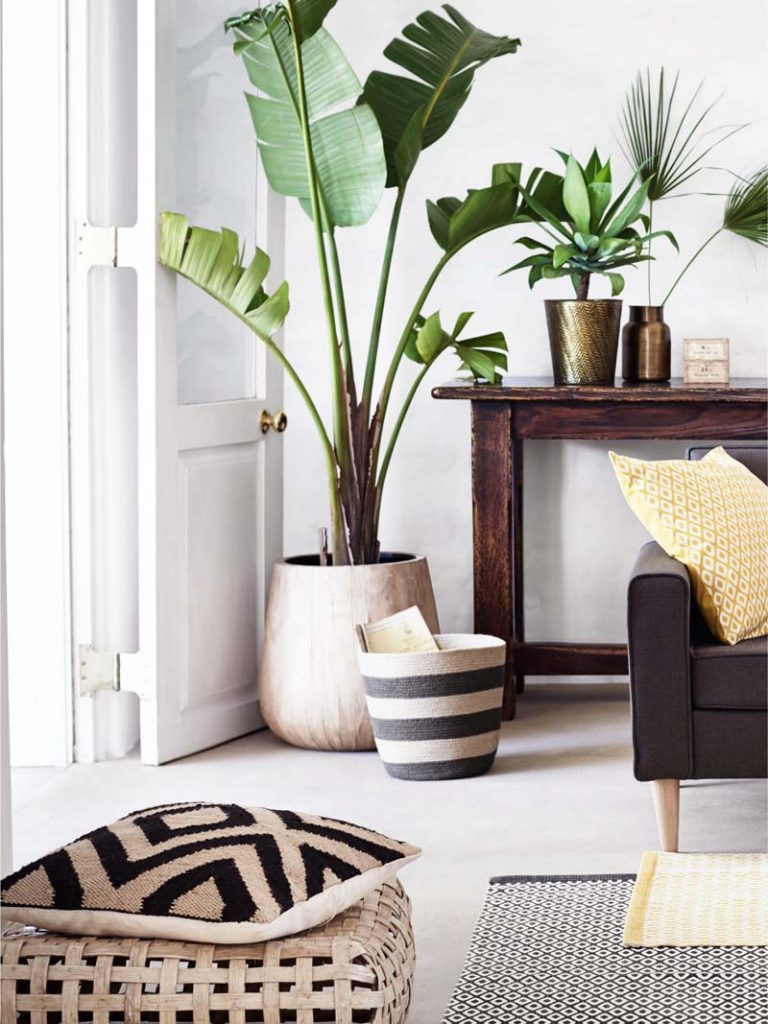 Create clean shapes with large trees. Give your room an evergreen spring feeling with large plants and pots made with natural materials that blend into the plant itself. For Drama, add many small planters – the cohesiveness of the green leaves will keep the decoration clean and give an accent based on textures. (make sure you get shade plants for indoors)
The Tall Centerpiece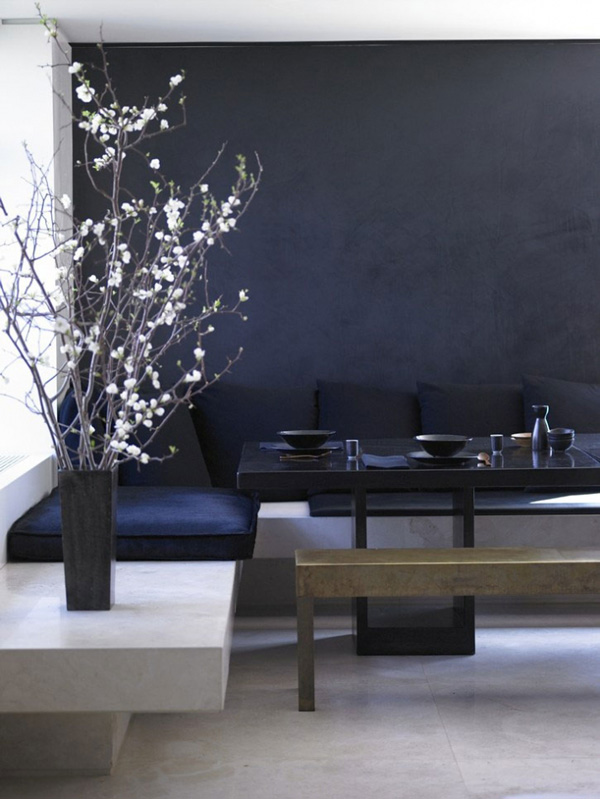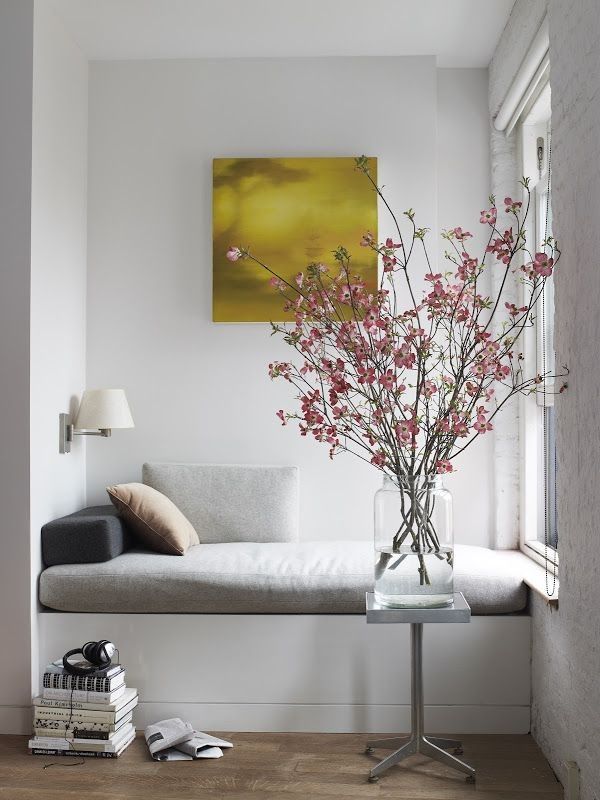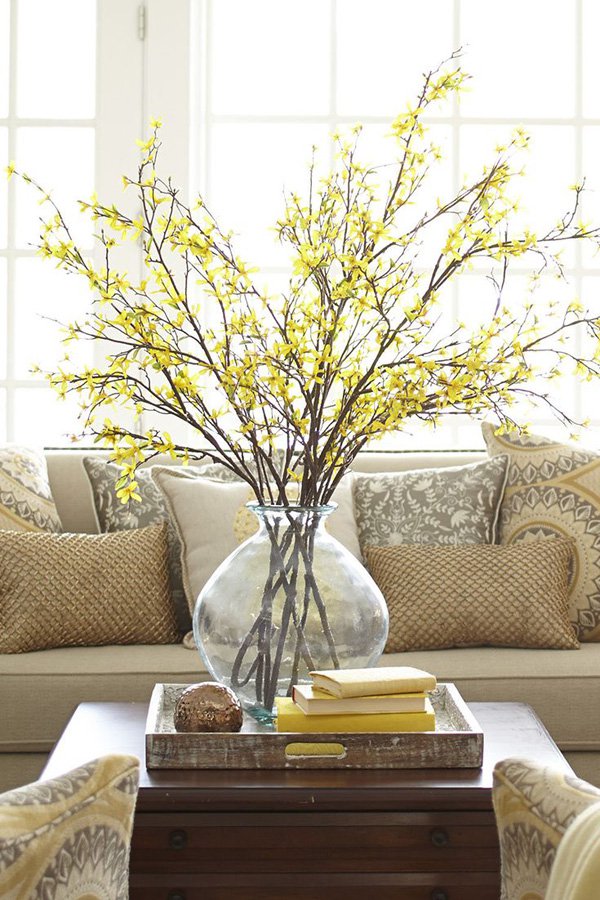 Match the flowers with your decoration to get a sophisticated look.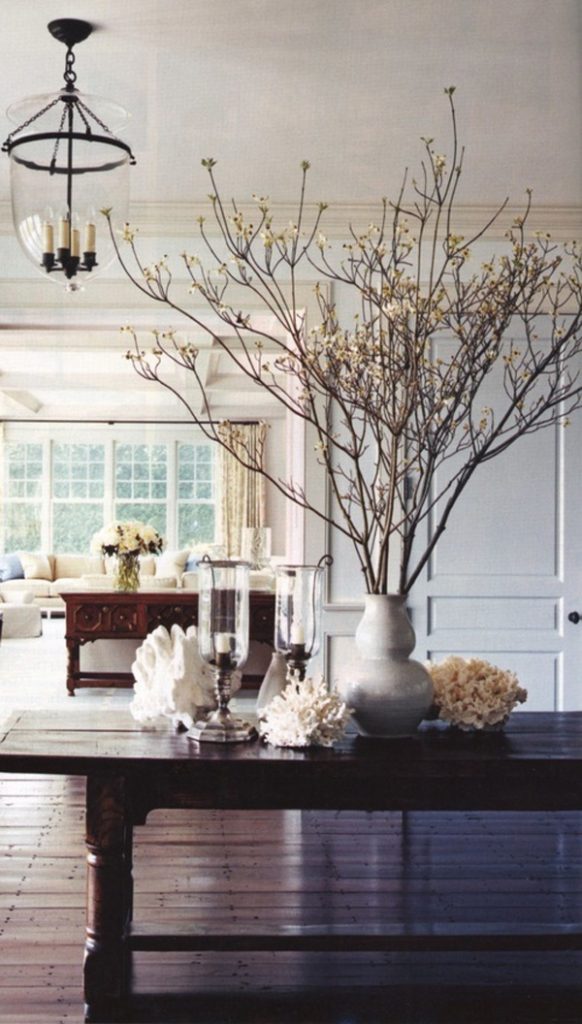 To really make a statement you do not necessarily need big colorful flowers. You can use something cleaner -something that says BLOOM IN PROGRESS. What better flower to do this than the Cherry Blossom? Yes I know, I still can´t get over the Sakura in Japan! – You can also find other alternatives. Either way, what matters here the most is a Vas that enhances the look you want. For something like this I would recommend monochrome or clear large vases for a more sophisticated and modern look. Play with SHAPE to add a designer look to your space.
Spring Clusters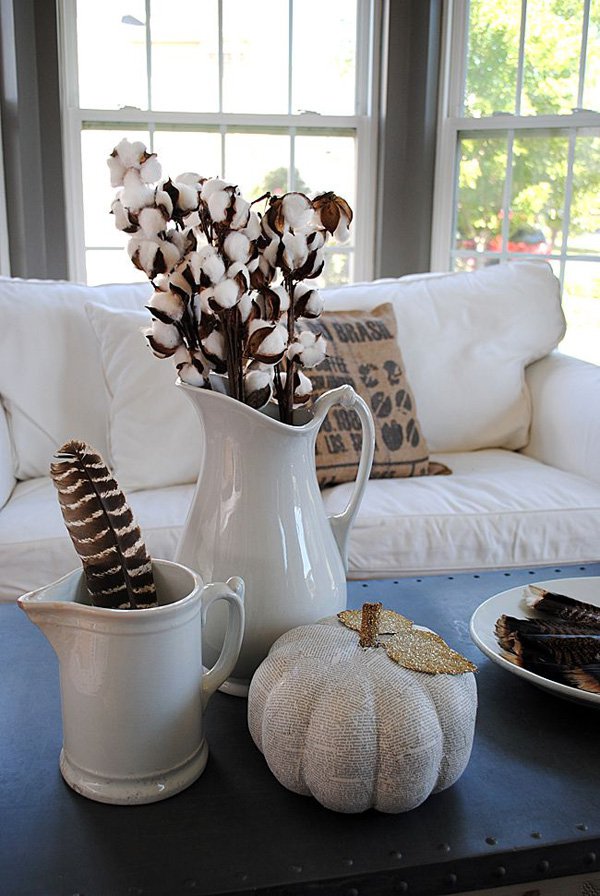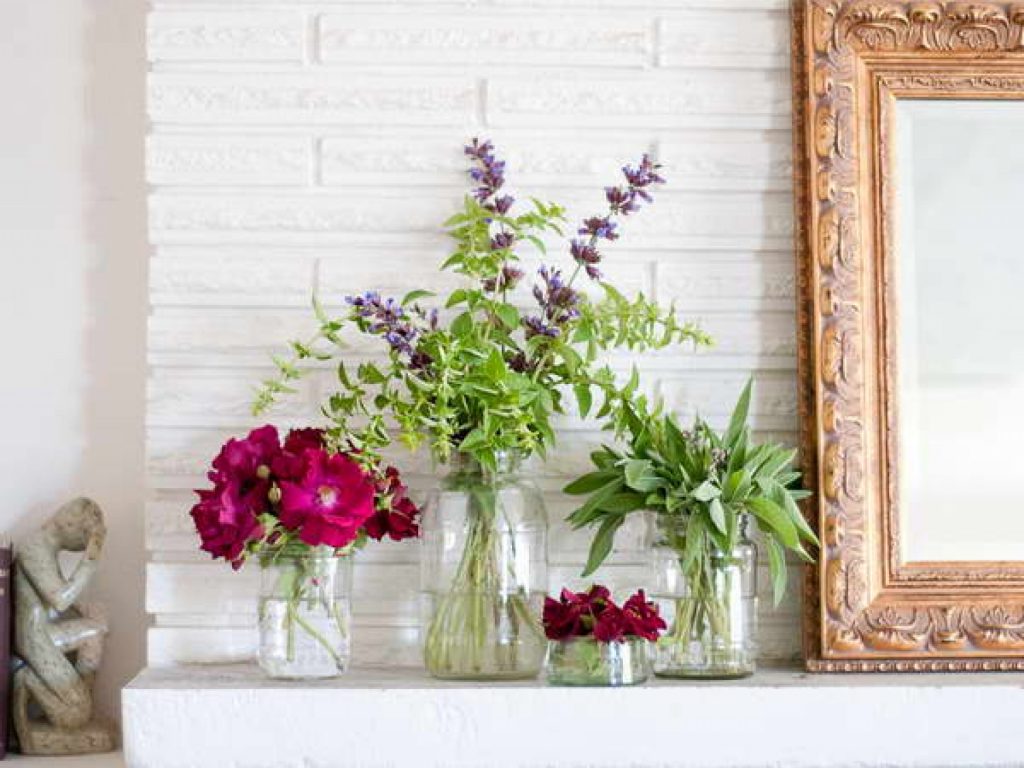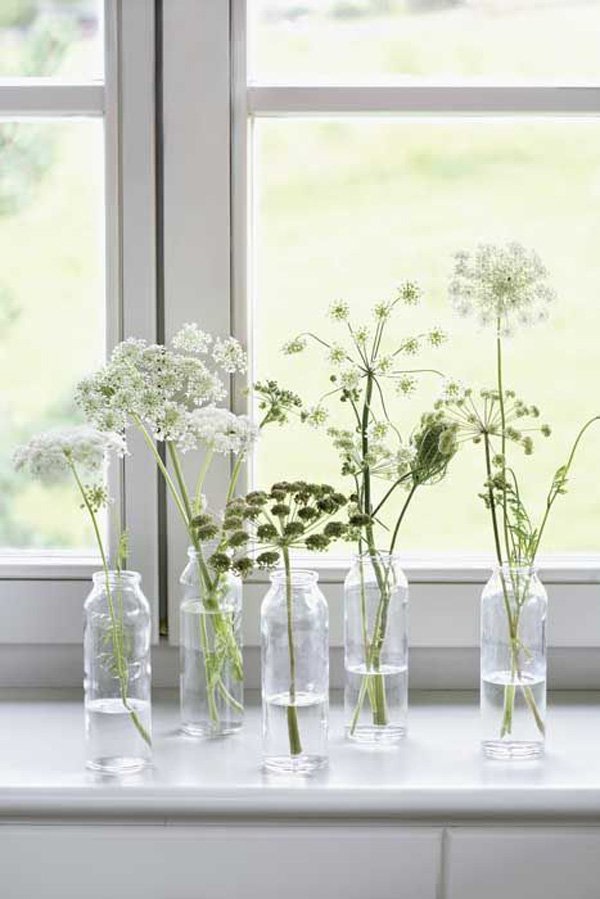 Little subtle spring clusters act as a reminder of the season around the house. They can be as loud or unobtrusive as you want them to be. Go for glass milk or mason jars on window sills for a fresh clean look, or add a bohemian touch with vases on coffee tables. Match these with  your current decoration style or color pallet. There are plenty to choose from!  
Designer Coffee Table Spring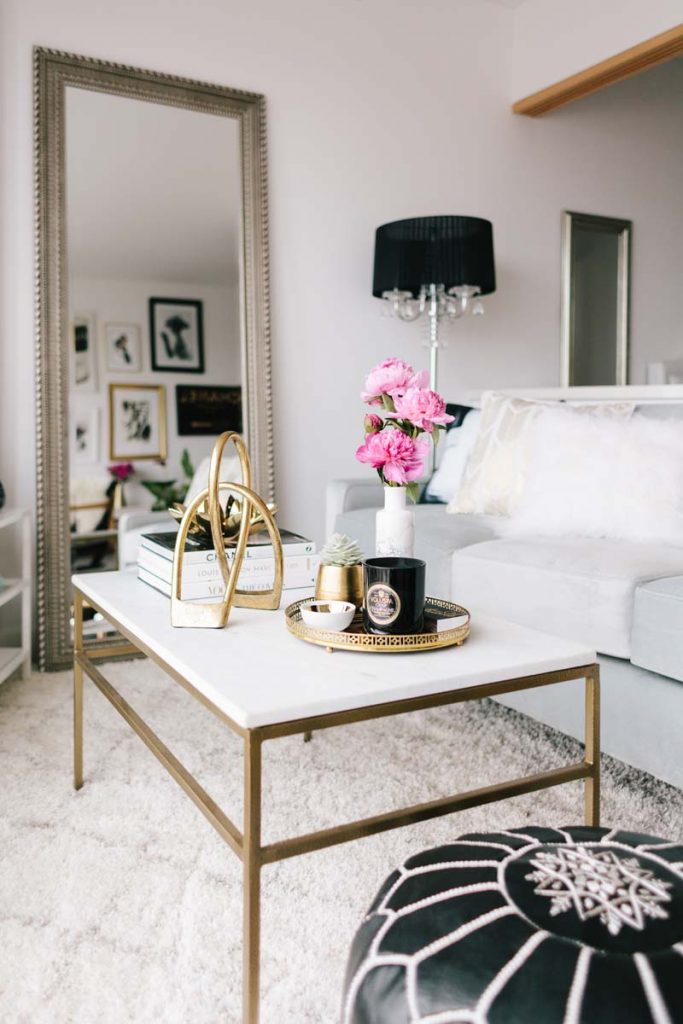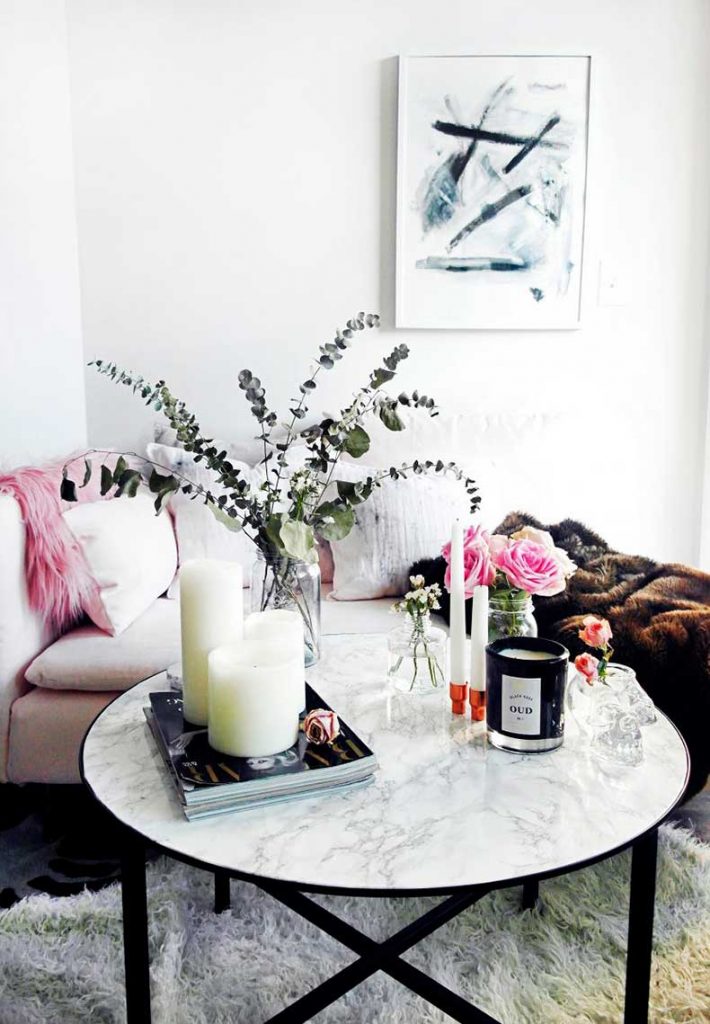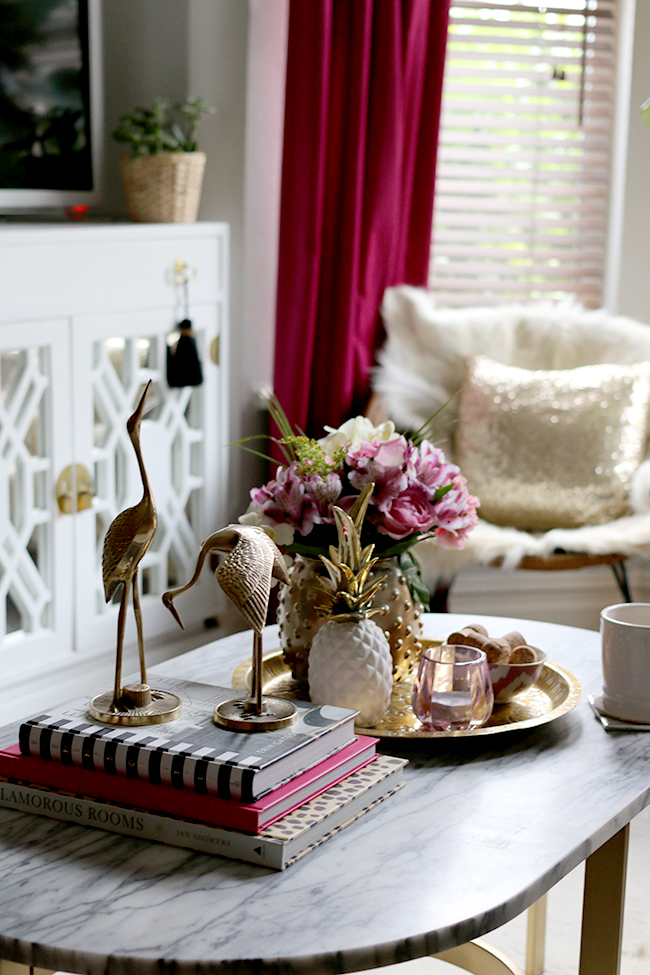 A good coffee table can make a room. The best way to create a designer look is to bring in three elements:
Decadent Scented Candles
Metallic Accents
Good Books
And of course, vases with beautiful spring flowers to complete the look!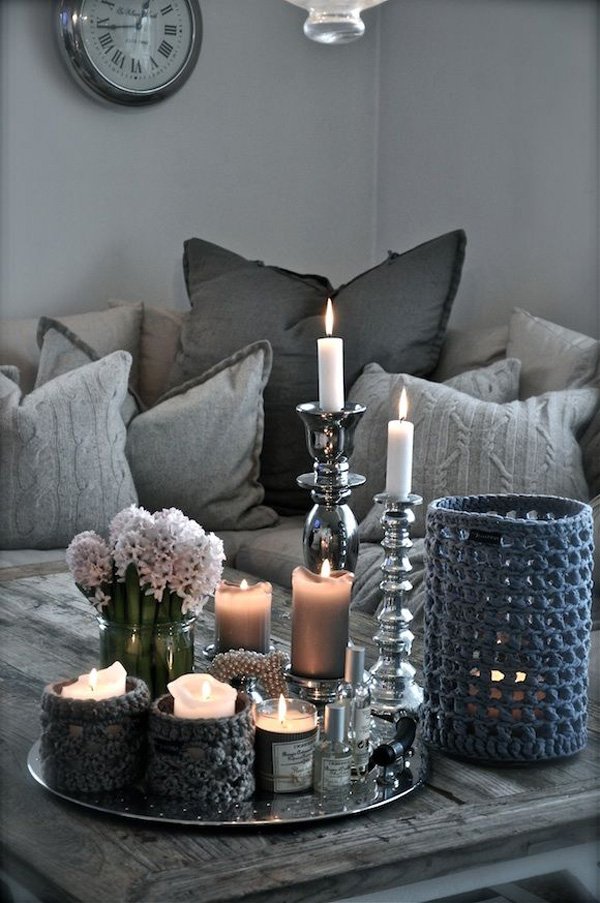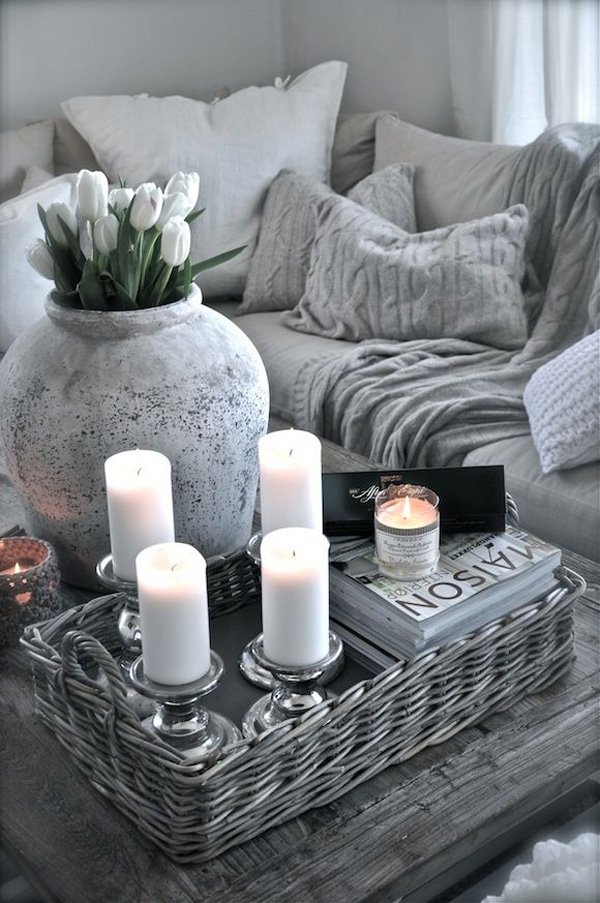 These translate beautifully in the evening and the scented candles really convey a sense of spring in the room!
Just add the right music!