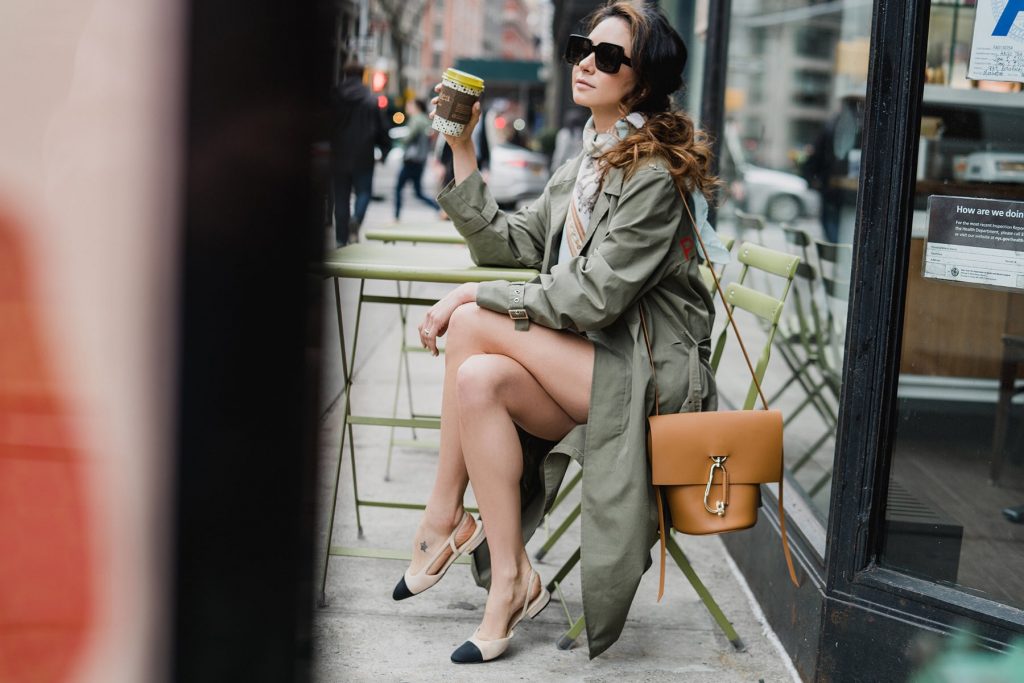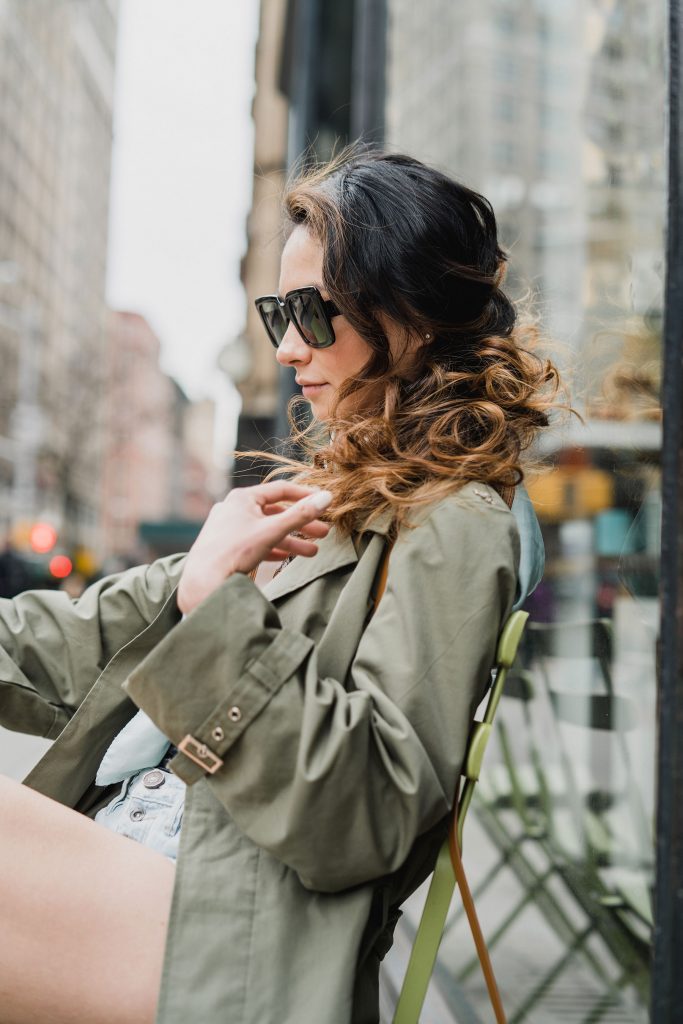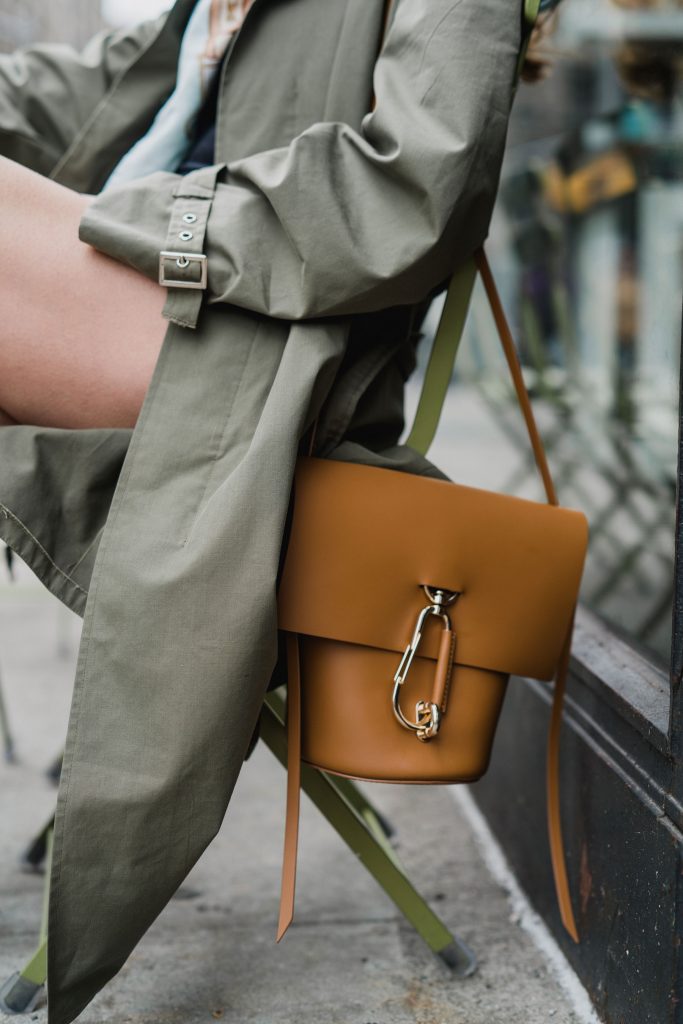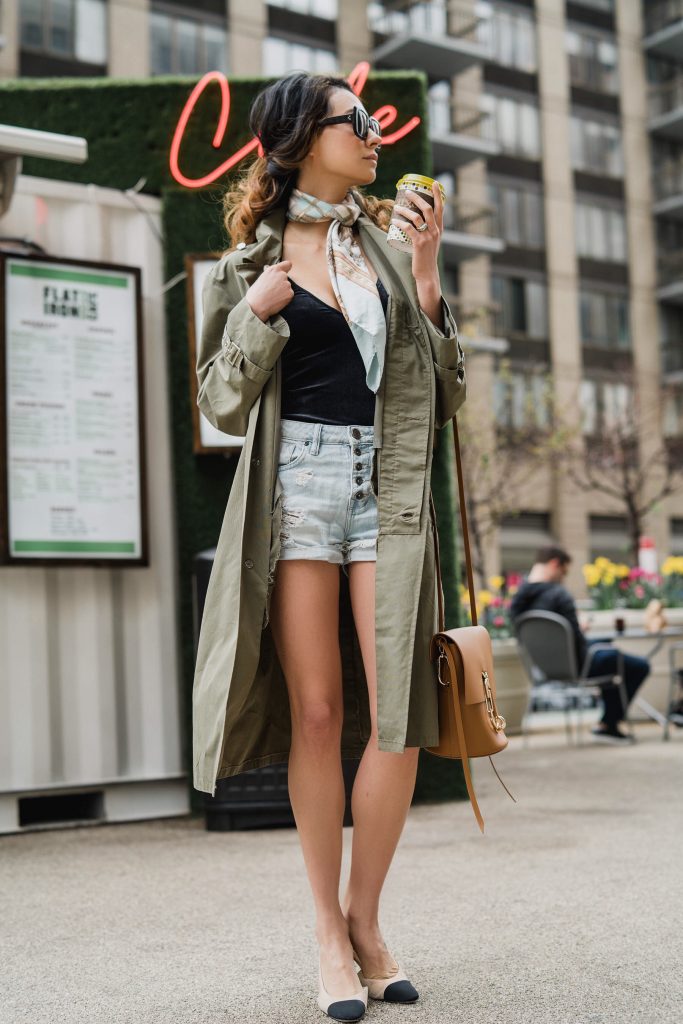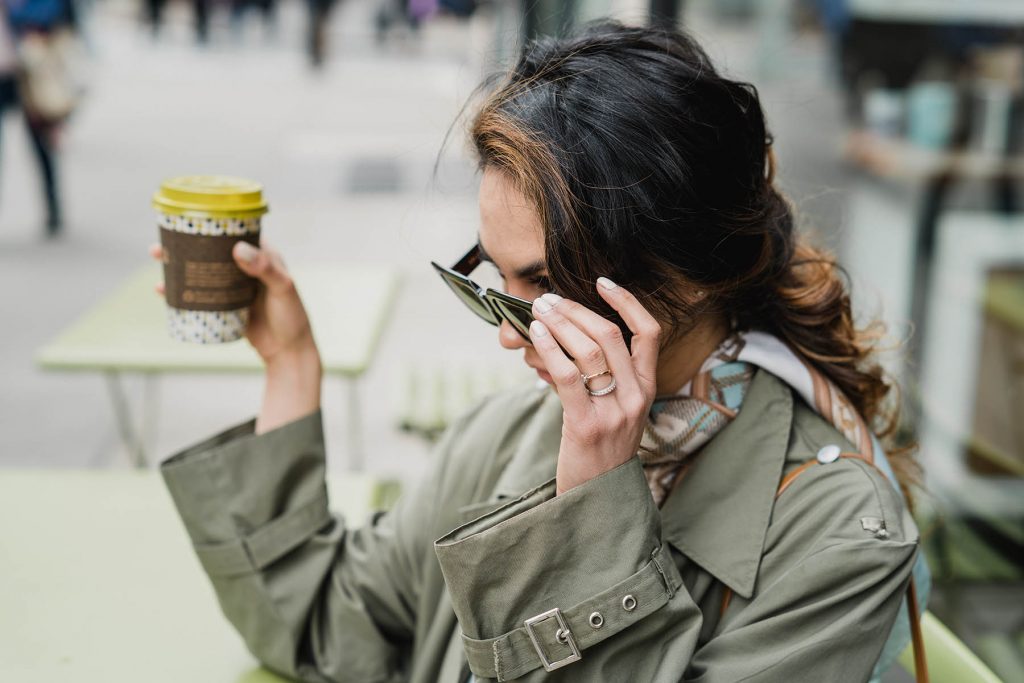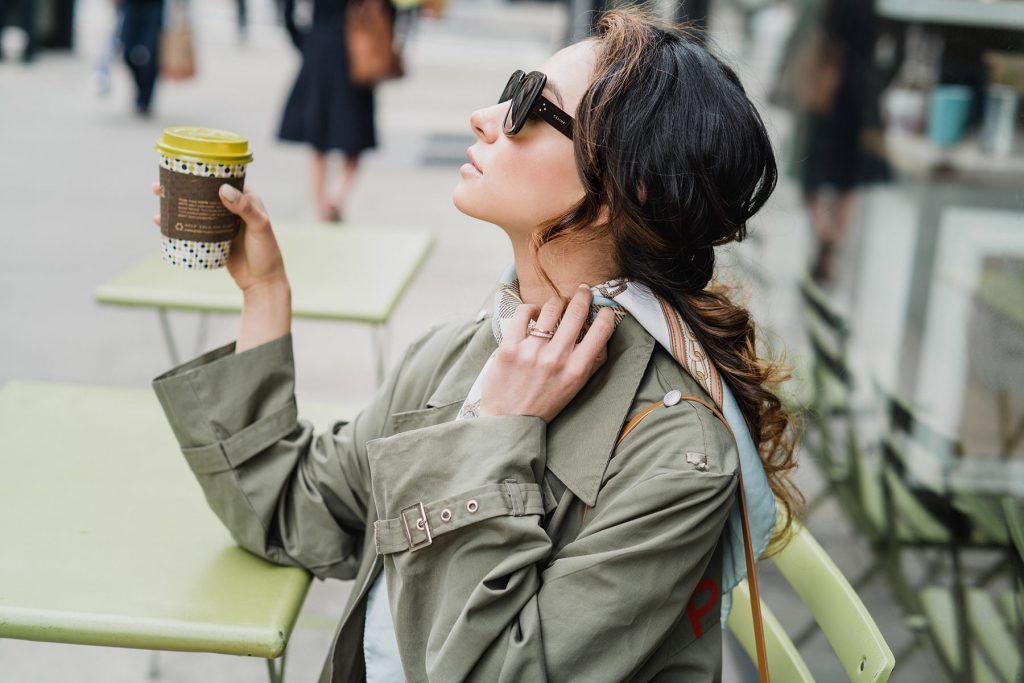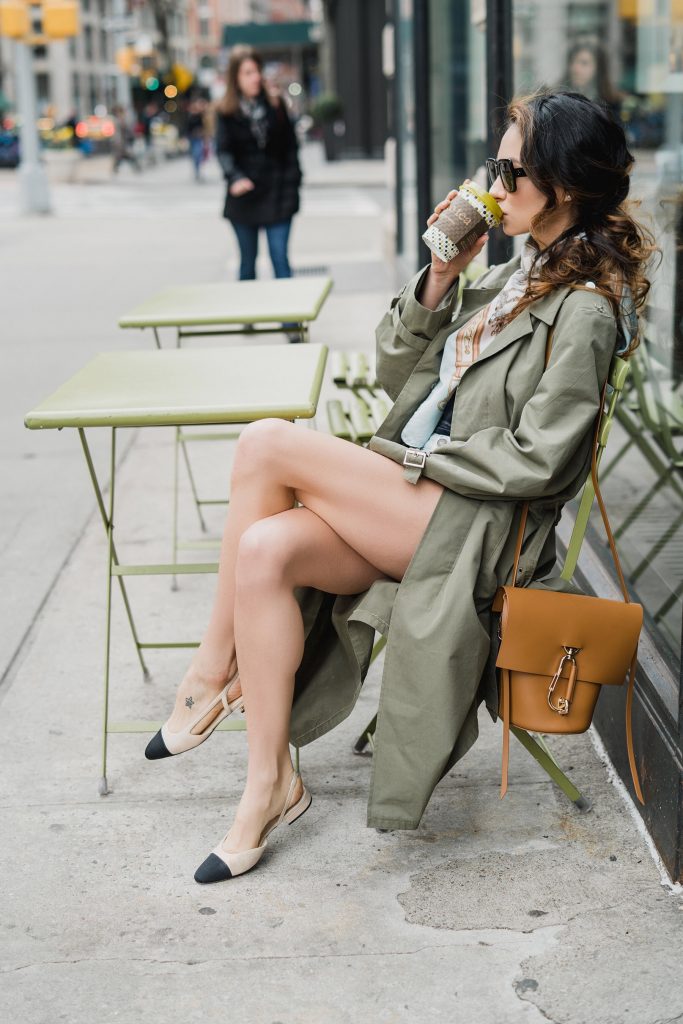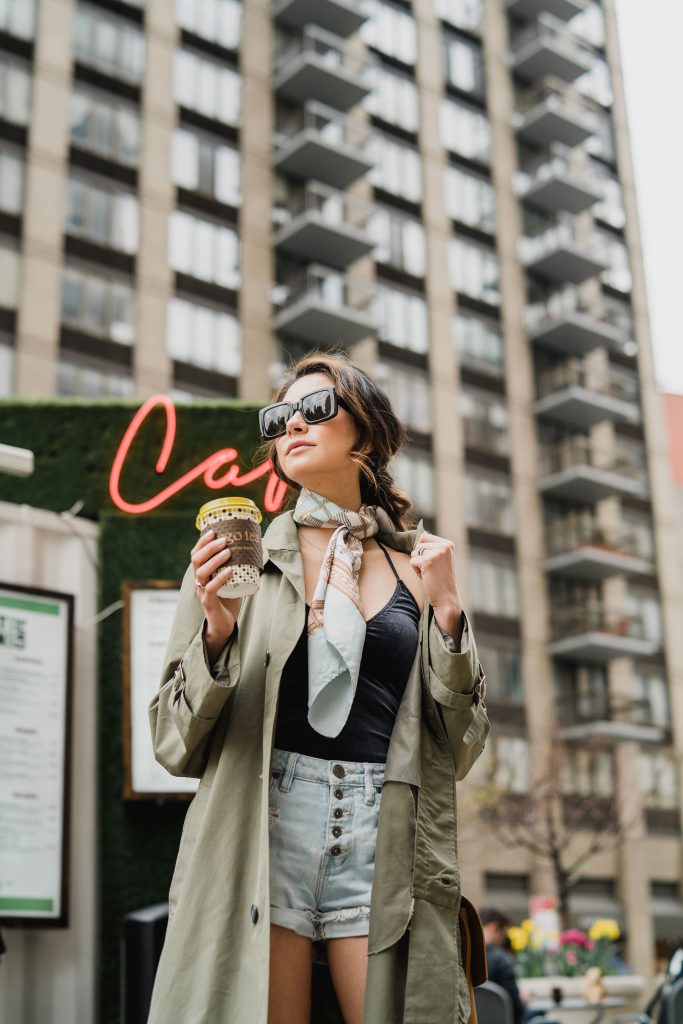 Paris in the spring is my inspiration for this outfit. I am still in New York but something about this temperamental weather reminds me of the city of love. We have suffered a long winter and the weather gods won´t give us a break. It is as if we were paying penitence for a sin we don´t know we have committed. It gets hot, then cold and they continue to show indifference to our pleas for sunnier days. Even the i-phone weather app seems haunted by the unexpected changes.
Trench coats and accessories are our salvation to bear the volatile weather. Shorts  –  but with a scarf to keep us warm from the wind chill. Backless body suits- in velvet for that cozy feel.
Paris is slightly colder than this. I would be wearing capris instead of shorts.
 It is not quite summer but… I don´t know… this weather keeps me amused and my outfits interesting.
Photos by Alexia
Green Trench coat by PINKO P JEAN