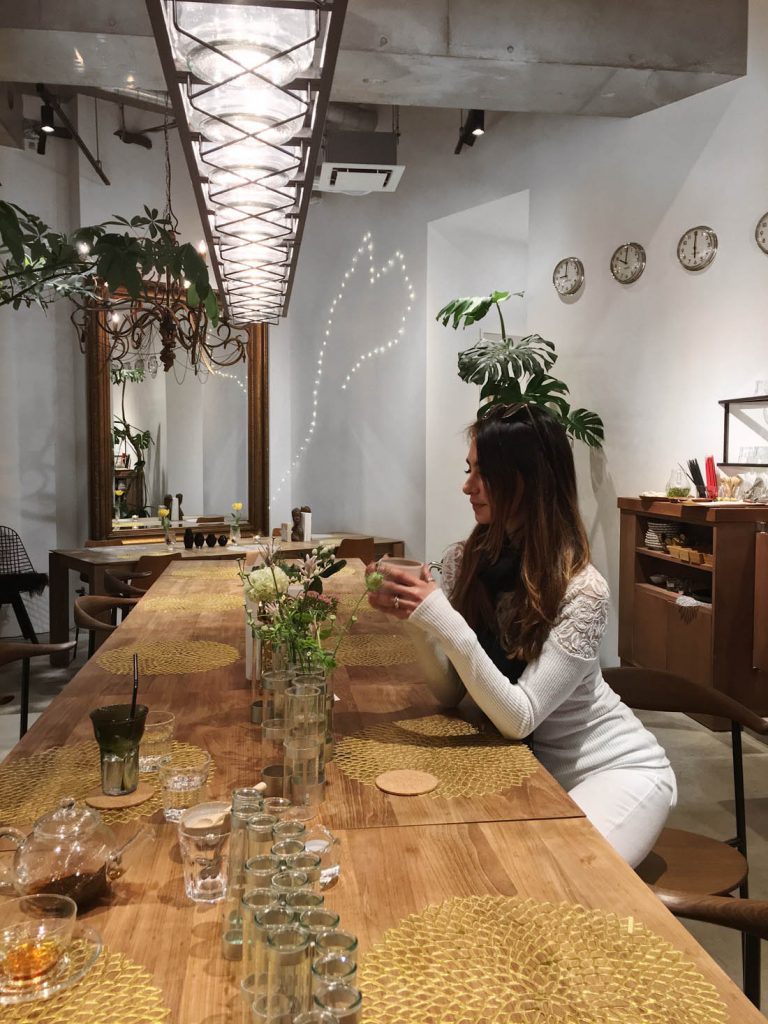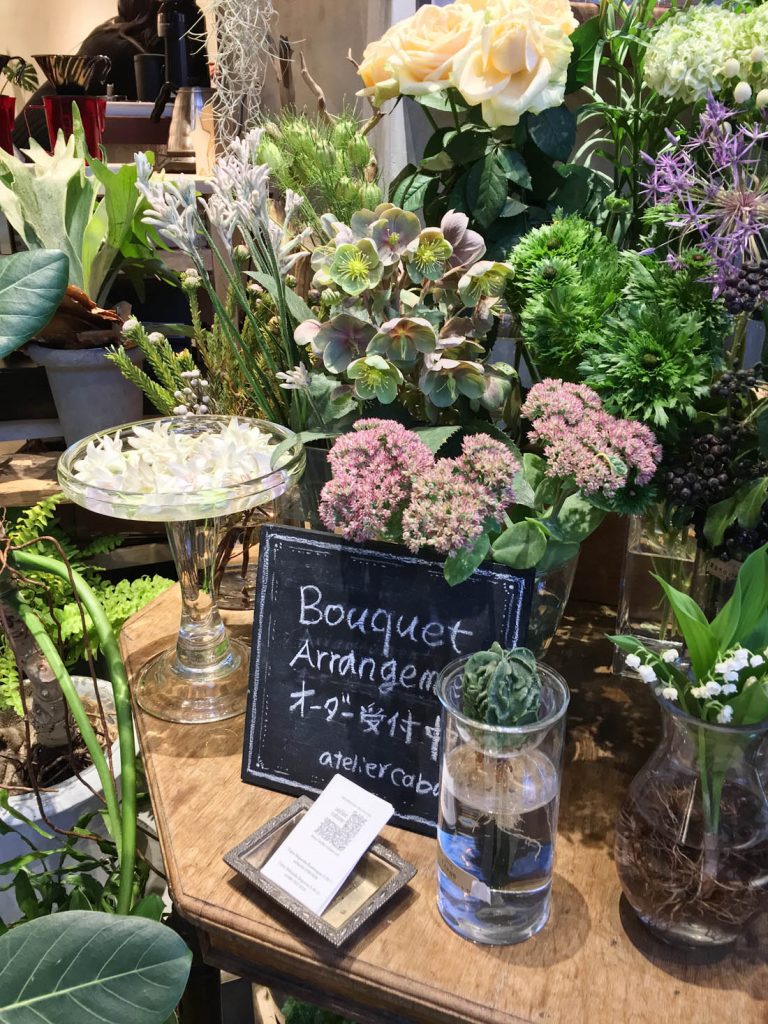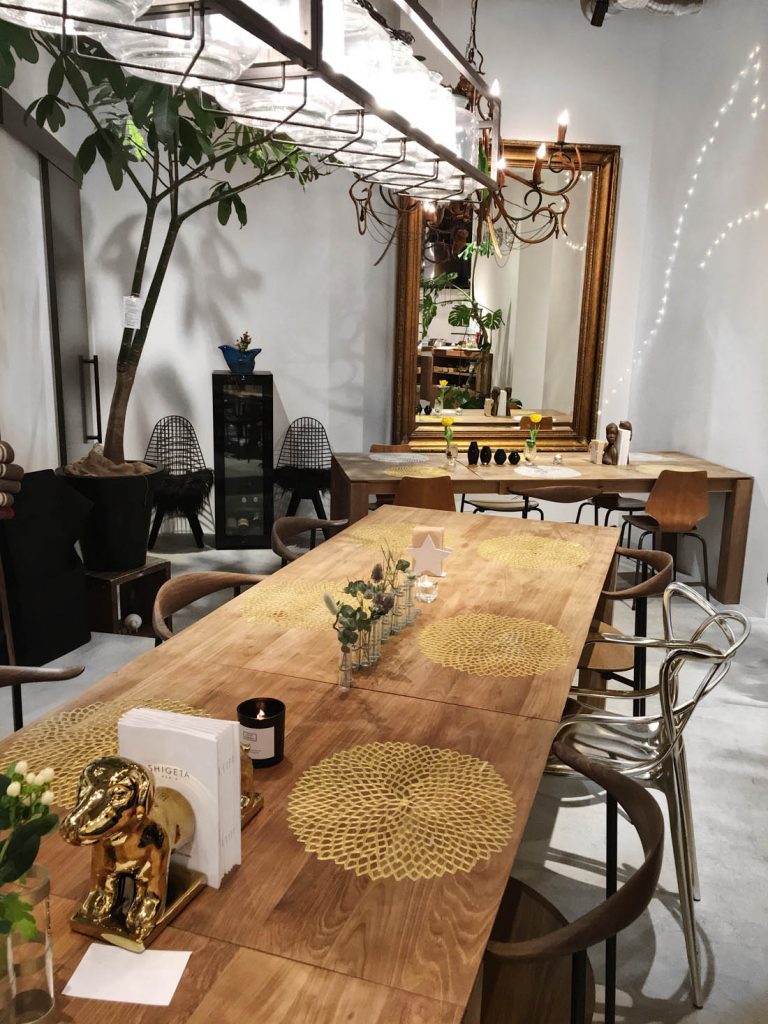 This Place is one you cannot miss if you are in Japan. Ones by Sosu is a concept store in Omotesando, one of the coolest neighborhoods in the city. It serves specialty organic coffee and delicious snacks, offers a wide range of gorgeous, hipster flower arrangements and has a designer pop-up store inside.
Does this tick all the boxes for anyone else!? 😉
Yuko and Miho suggested the place. Let me give you a background here: Miho is a beauty guru who works with celebrities in Japan. Yuko a PR genius who used to live in NYC and has traveled extensively. They know a cool place when they see it and I for one, fell in love the moment I saw the flower shop from across the street.
So, this place is not just another great recommendation form my Japan Travel Guide. It is also a source of inspiration to decorate a hipster nook at home (keep scrolling down to se ehow to create tis vibe!).  A corner full of flowers and coffee aroma with a unique vibe. What better conversation starter than the fact that you have inspired your space in a café in Japan?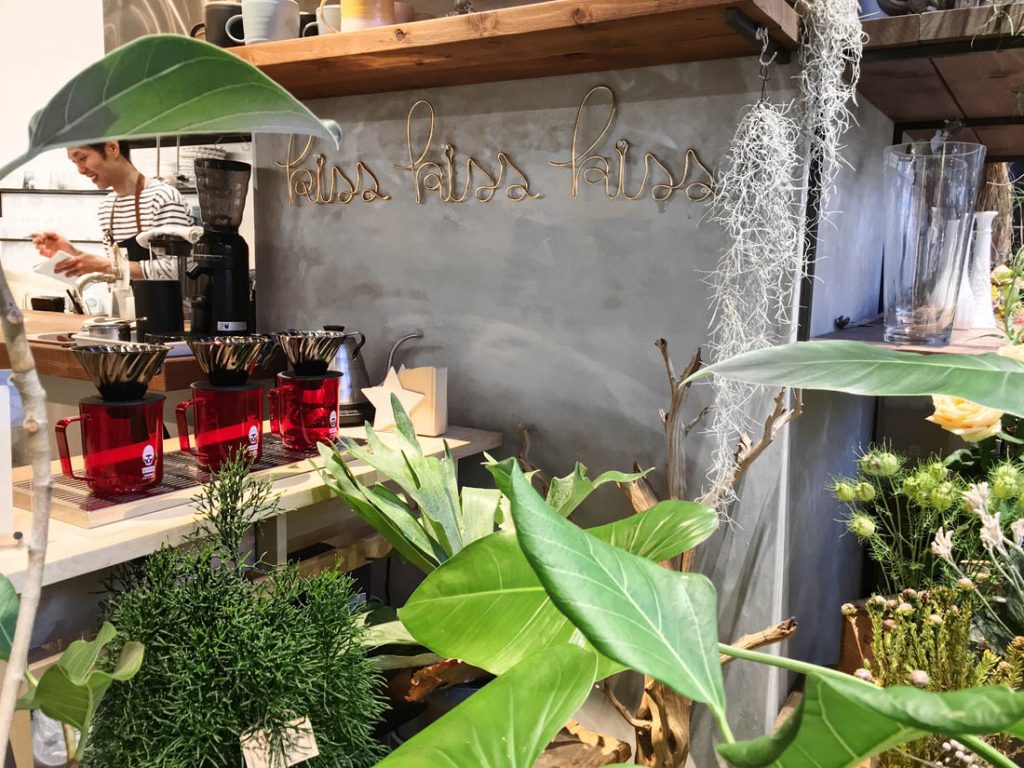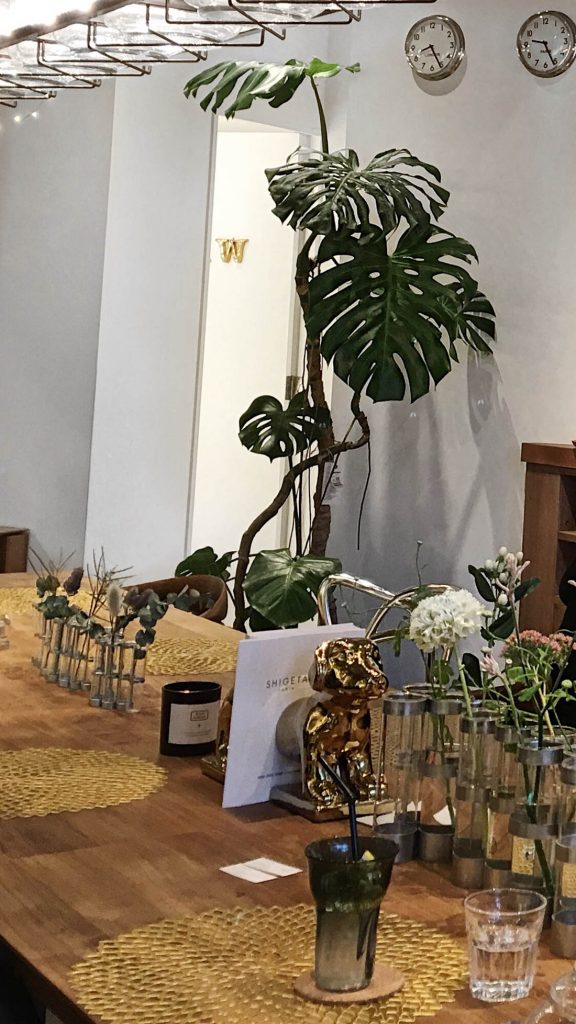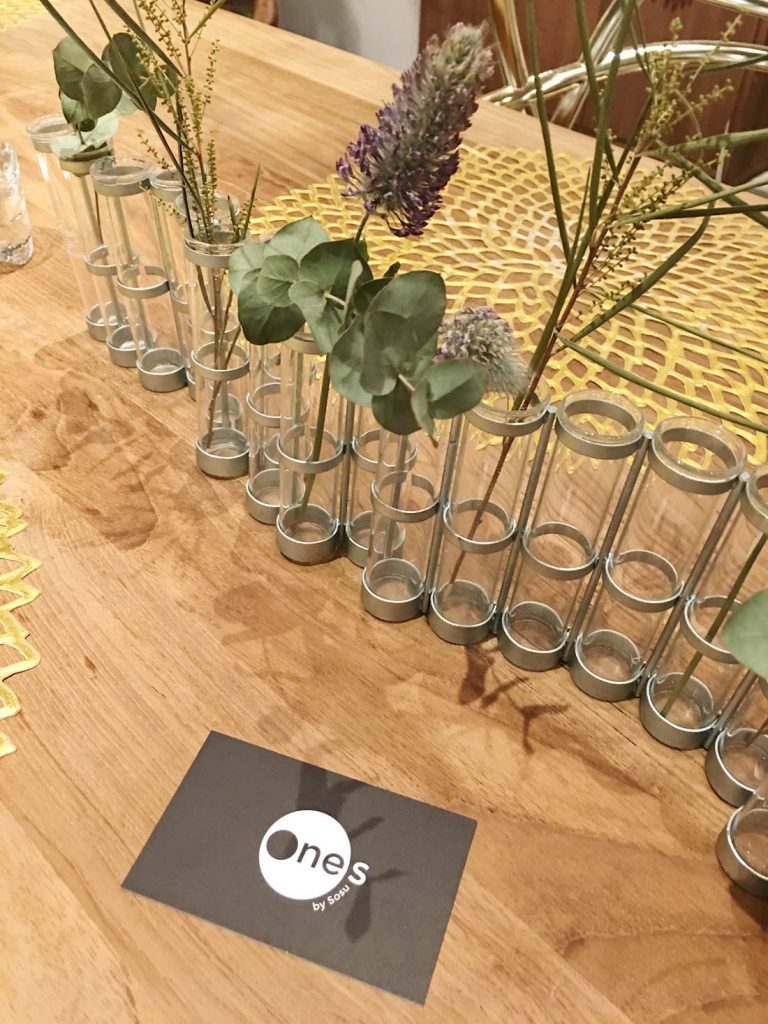 Details are everything in this design.  They are very subtle and minimal on their own, but are placed strategically and in clusters. Plants also play a huge part of the design!
So here it is, the Ones by Sosu vibe, broken down:
The decor has a base of of minimalist industrial but is softened up with a slight shabby chic feeling. The color palette is quite warm, mixing golds and light wood with dark brown leather and black accents. Its all placed in a concrete shell, with white undertones. The key that makes it unique is a wide range of plants scattered around and quite frankly – the way it smells!
See more Here
The basic pieces:

The Table details:
The attitude: