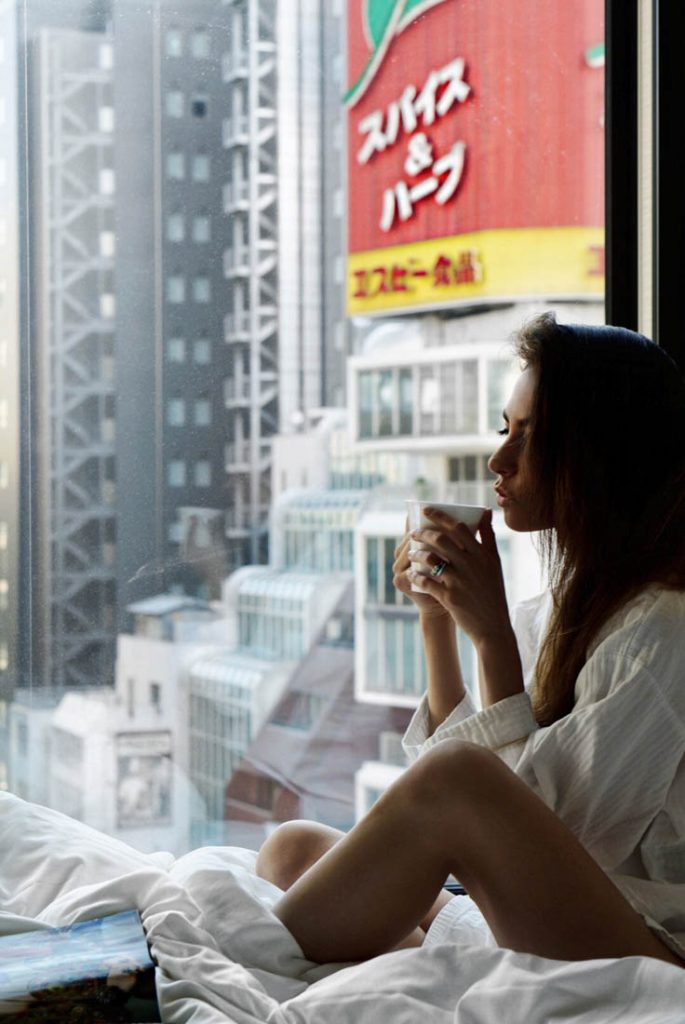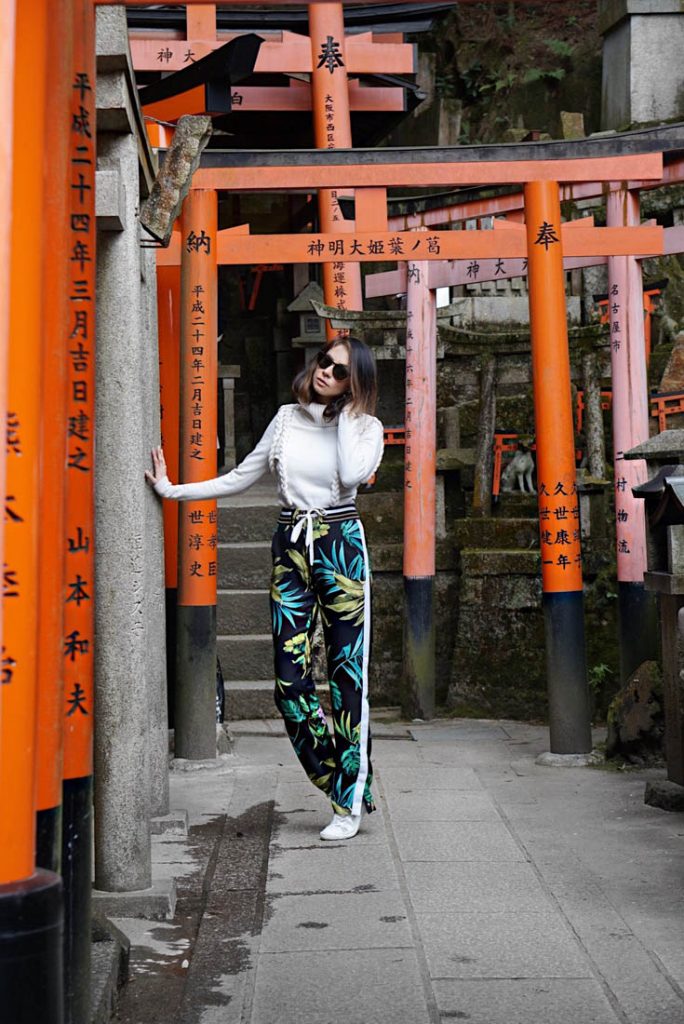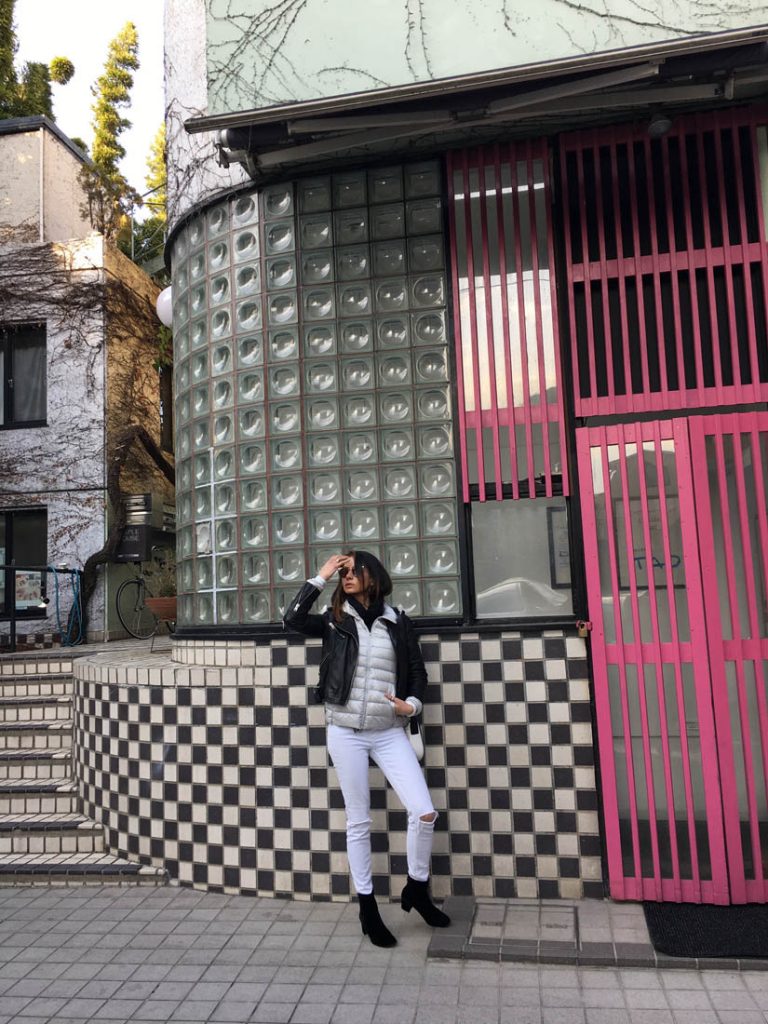 Sometimes, if you don´t take a leap and do the things you have always wanted to, things never happen. This trip was unplanned. We booked it one week before going. It just had to be done.
With little preparation we called three friends for recommendations: Japan experts who practically made our trip. (Thanks guys!)
We had never been to Japan. We did not speak a word of the language and we wanted to get a feel for the culture without falling into the touristic cliches.
Based on their recommendations, here is what we came up with:
Finding Travel Deals and When To Go
First of all I really recommend going to Japan OFF peak season.
Matthew and I are ones to avoid regular tourists as much as possible. We wanted to see the spring cherry blossoms but avoid crowds. We went one week and a half before the full SAKURA (cherry blossoms) did it all in peace and still got to see.40% of the bloom. . .
Sure, we did not see the tapestry of flowers  but it was absolutely magical to to see the temples and zen gardens alone. Such sacred, spectacular places deserve a zen moment (at least the first time).
Also, we made it to the local spring festival in Kyoto, where they light their main temples at night with lanterns. That is something few get to experience and in all honesty – Seeing the Kiyomizu-dera temple surrounded with cherry blossoms and lanterns, with a full moon  was one of the most majestic things I have experienced in all of my life. #TravelMust
Getting around Tokyo
Ok. Three musts:
Get a portable WIFI at the airport.

Get a Metro Card

Book Travel tickets in advance special Shinkansen / bullet train: Hotels and online sites CAN charge up to 10% extra for booking. If you are looking to save, go to the station yourself – a day before. They get full.
As far as WHERE TO STAY in Tokyo, consider this: it is a MASSIVE city. Location, location, location. Figure out what you want to see, and stay close. I recommend the Millenium hotel in Ginza. To have access to some of the top shops and restaurants and easily move around to Omotesando and Shibuya. And The  Park Hotel. It is amazing – but a little too far from everything – great if you are there for business (or luxurious views).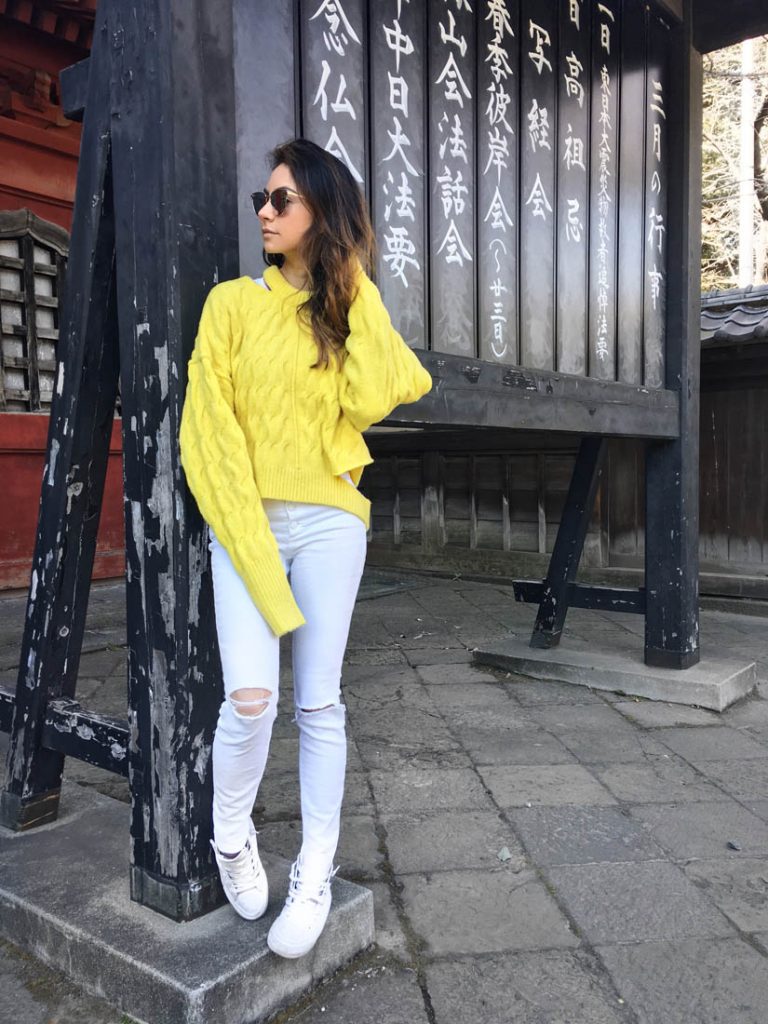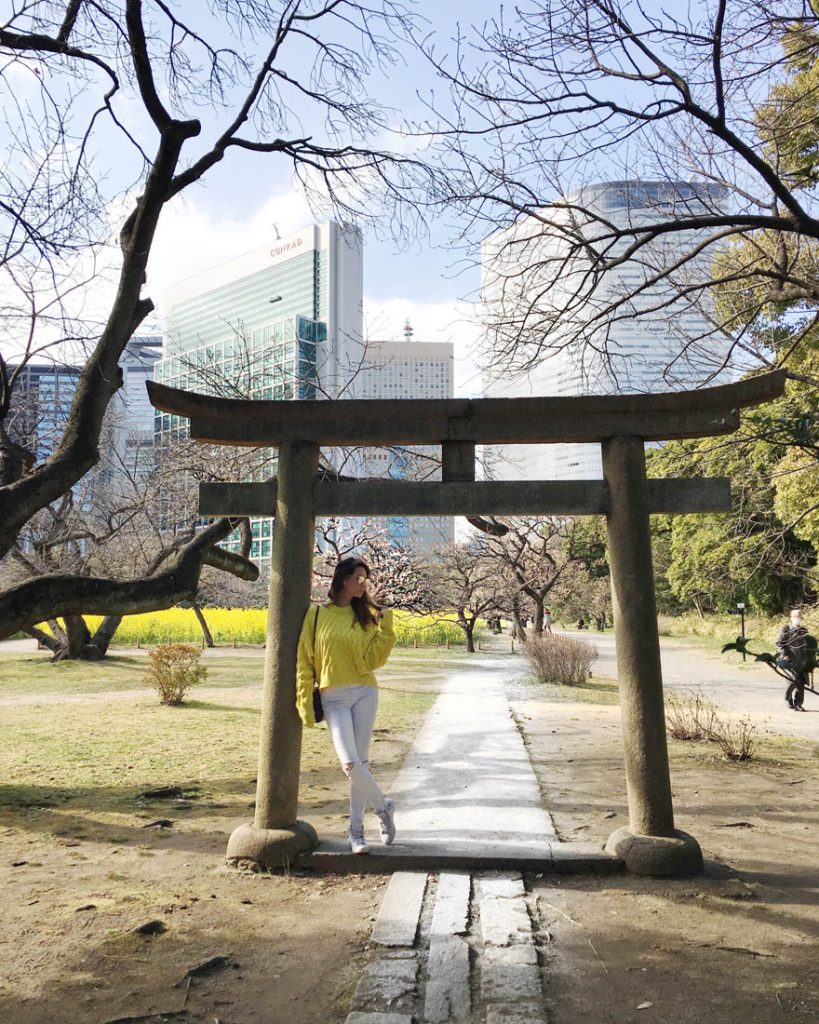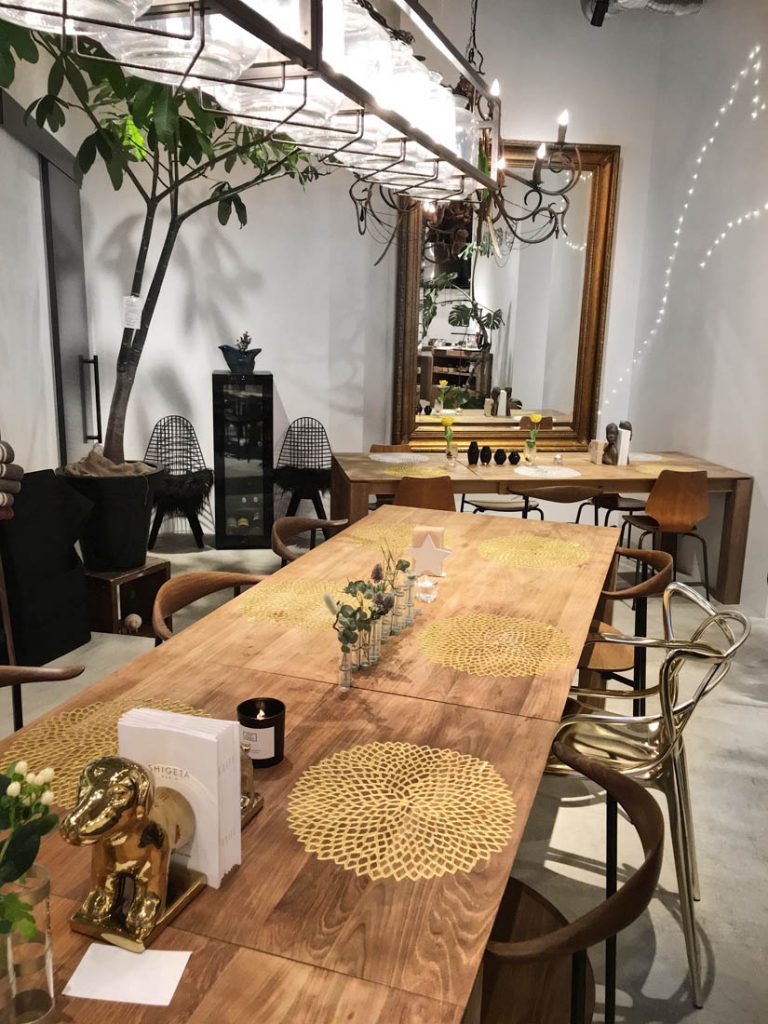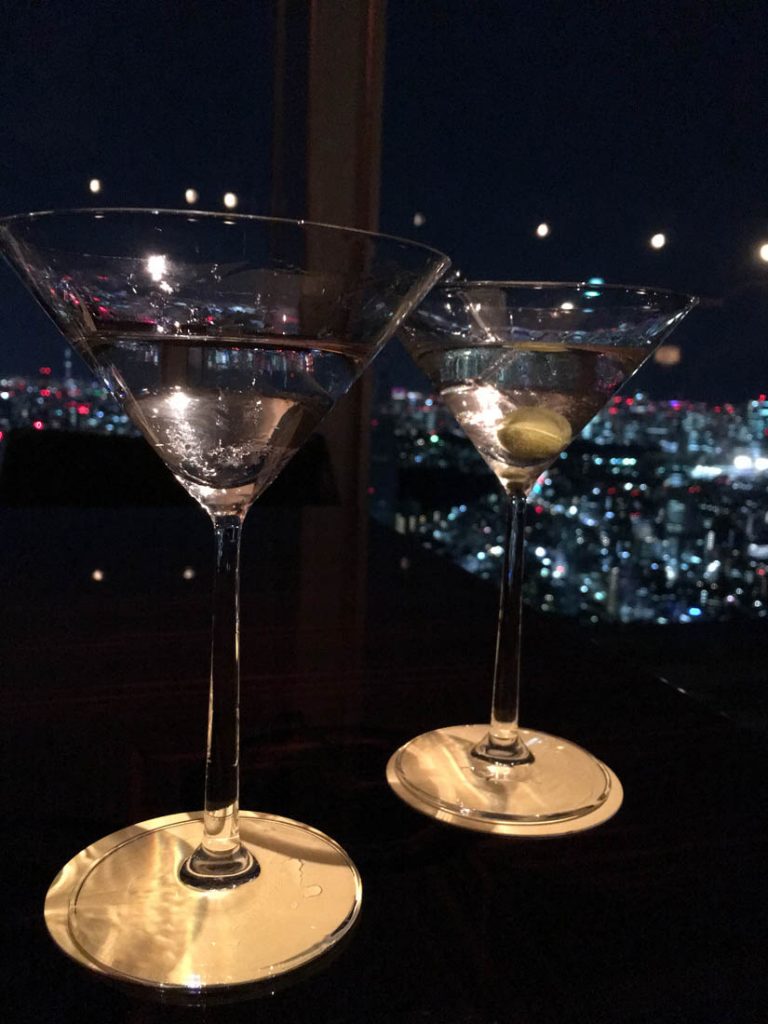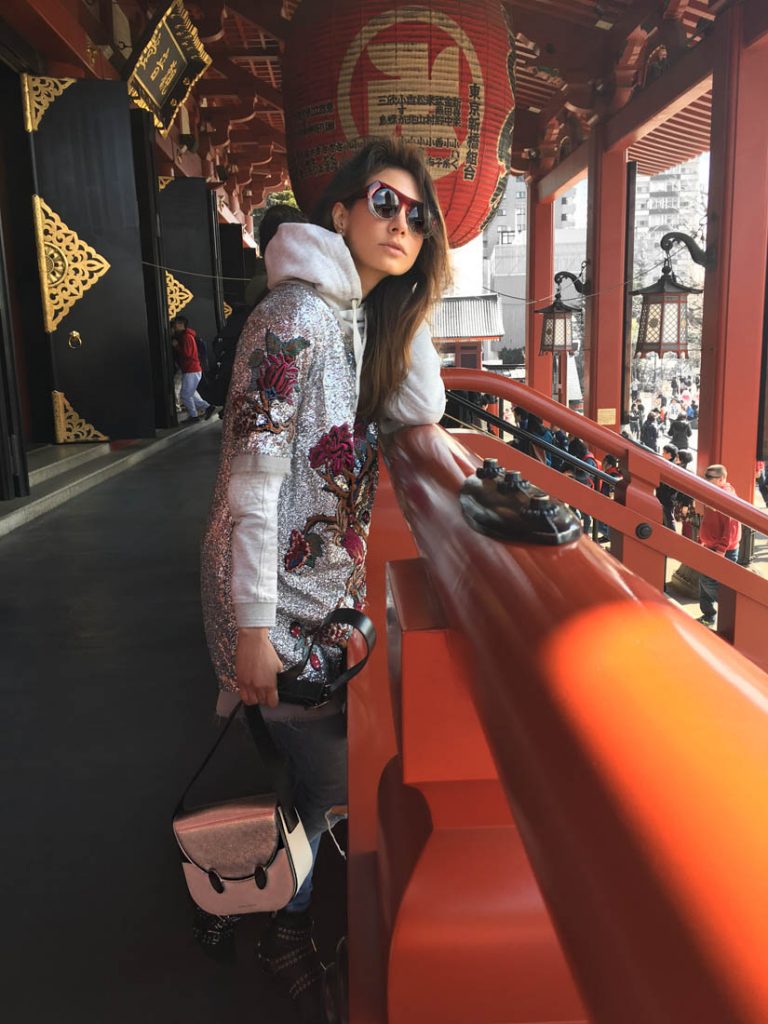 Tokyo Must Sees
Shrines & Temples and Touristic spots
There are too many to mention, and it could take you weeks to visit them all. We did a few and the best worth visiting were:
Media Shrine (Yoyogi Park)
Emperor´s Palace – You cannot go it, but it makes a great stroll.
Fish Market – you have to have breakfast here
Neighborhoods to Explore
Spend an afternoon or morning on each:
Sibuya – The Time´s Square of Tokyo. Great for teen shopping
Omotesando – Shopping designer & Hipster Cafes (personal fave)
Ginza – Luxury Shopping and Art galleries
Places with a view
You know Im a sucker for sundowner drinks, city shapes and views. Here are some you cannot miss.
Tokyo Tower
Park Hotel (personal Fave – also a great bar. MUST go at night) 
Mori Tower
Tokyo Metropolitan
Sky Tree (personal fave)
Night Life
Golden Guy – Tiny little bars. Six persons at a time. Great to meet travelers and locals!
Roppongi – Barhopping, Karaoke
Again, Park hotel is a classic.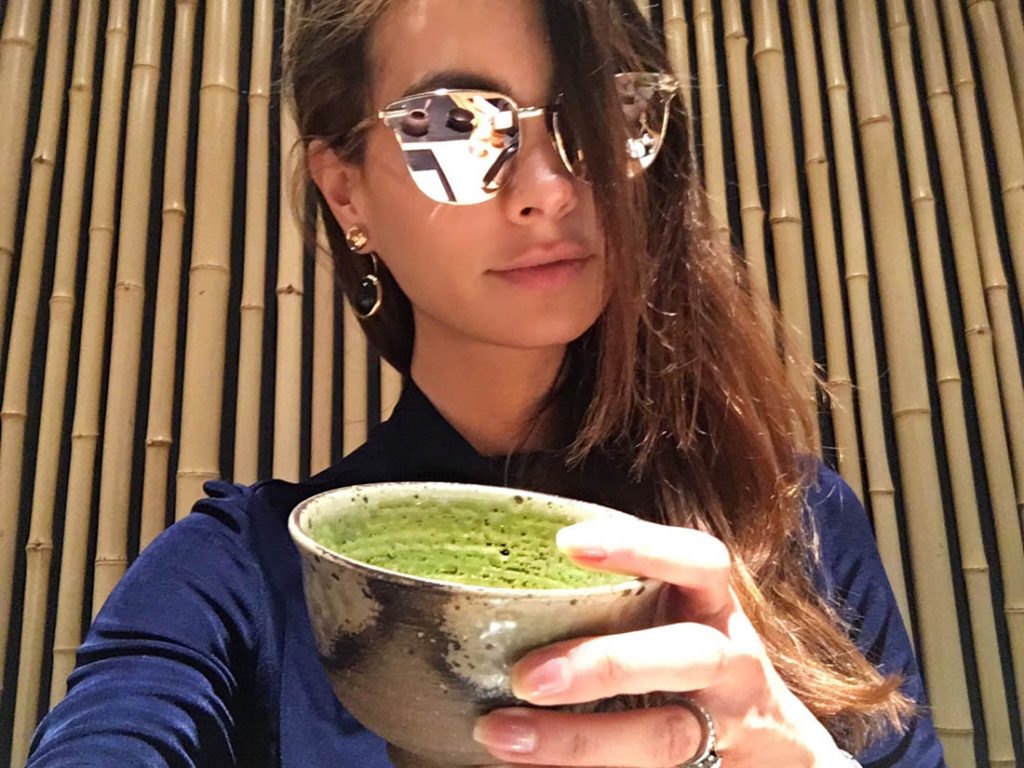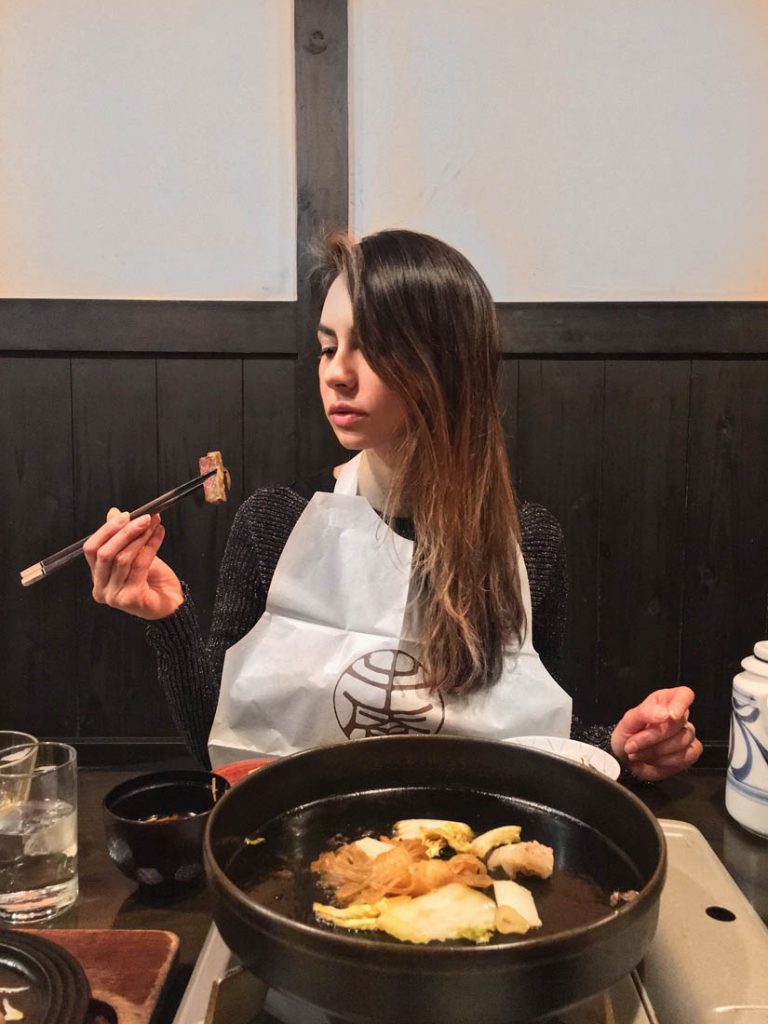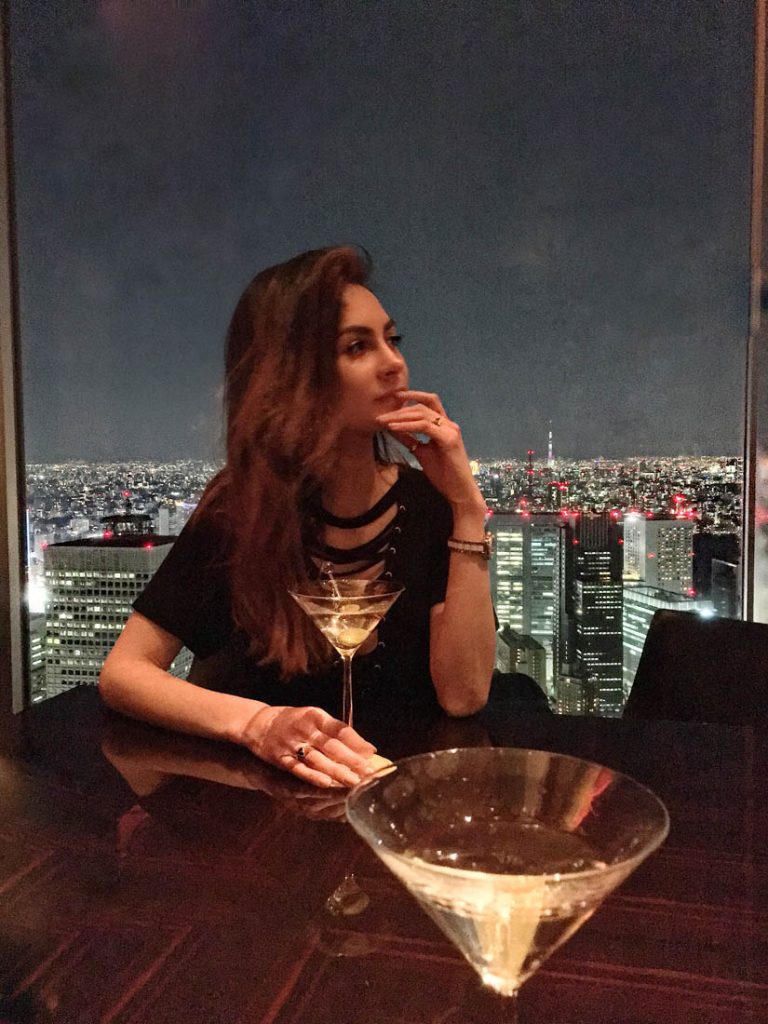 Where to eat in Tokyo
Bookings: For restaurants, it is best to get your hotel consierge to book ahead. We sent them an email before traveling. A lot of restaurants are not fluent in english so it can get tricky.   The good ones also get full with a few days in advance (local reservations).
Here are some amazing Restaurants in Tokyo
 1. Kyubey – World wide rated as the BEST sushi restaurant in Tokyo!  – one of the best in Japan.
http://www.savoryjapan.com/travel/tokyo/kyubey.html
Real traditional with a gourmet edge. I had no idea we were going here when Matthew took me!! He organized a private dinner there for us. It was UNBELIEVABLE.  Totally worth doing. But sushi I tried in my life! – not crazy about the live shrimp. . .  Worth every penny for daring foodies.
2. Gyuan – Kobe Beef.
Go for the traditional, not the stake. Some them have raw egg in the dressing, make sure you let them know your preference beforehand. I usually find it gross, but when traveling I am open to try it all. It was AMAZING.
Just as impressive as the food: The location and staff.
Cool Spots in Tokyo:
3. Ones by sosu – Concept Store owned by Fashion designer Yasuhiro Mihara. 3-30-12 G Bld. 1F Jingumae, Shibuya-ku  – 
4. Bear Pond Espresso – Specialized coffee shop. Go after 2 pm! – 1-19-8, Dogenzaka, Shibuya-ku,
5. Mercer Brunch – Obviously a brunch place. 4-2-35 Roppongi, Minato-ku,
6. Aoyama Flower Market Tea House – Great for Hipster Tea and Zen blooms- .5-1-2, Minamiaoyama, Minato-ku
7. Bills – Local blogger hangout – Tokyu Plaza, Omotesando Harajuku
8. Kawaii Monster Cafe – Hangout for the iconic Harajuku Girls! It s a trip. Have to see it.  – YM square building 4F, Jingumae,Shibuya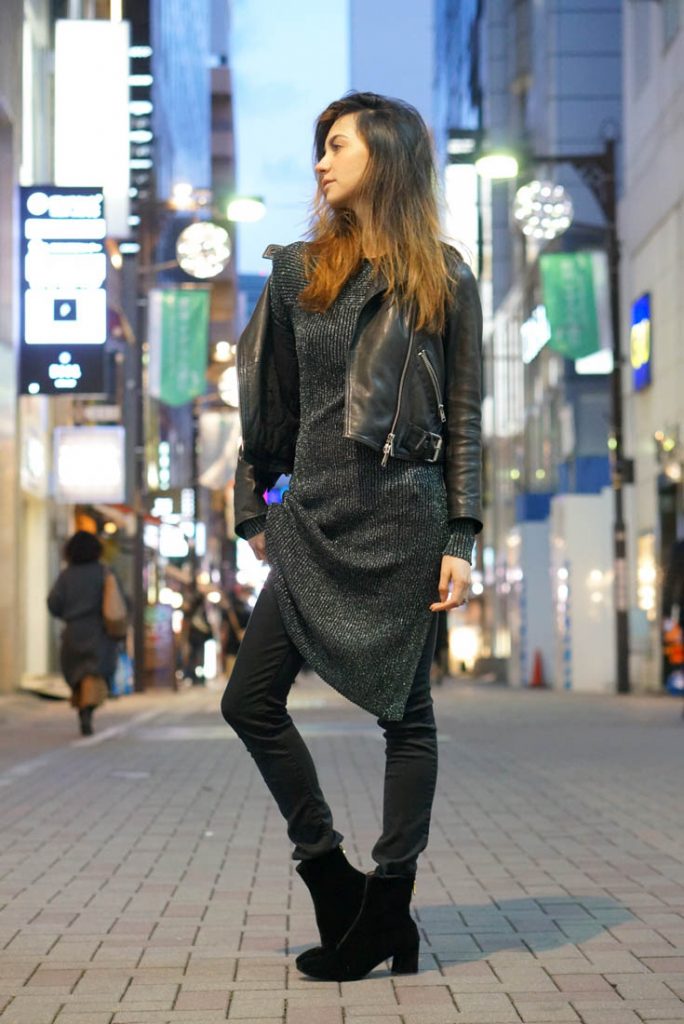 If you only have two days in Tokyo, do this:
Day 1.
Start in Ginza. Early rise at the Fish market, eat breakfast here. Explore Ginza;s streets, art galleries, luxury shops and massive department stores. They open at 10.
Visit the imperial Castle. (thats a quick visit)
Head over to the Tokyo Sky Tree nd get a feeling of just how large this city is!
Day 2.
Start your day in Omotesando.  Have breakfast and lunch here. If you are into local designers THIS is the place!
Walk your way to Shibuya. Its a walk, but it is an amazing one!
If you have time, spend the afternoon visiting the Media Shrine and Yoyogi park -specially if the cherry blossoms are blooming!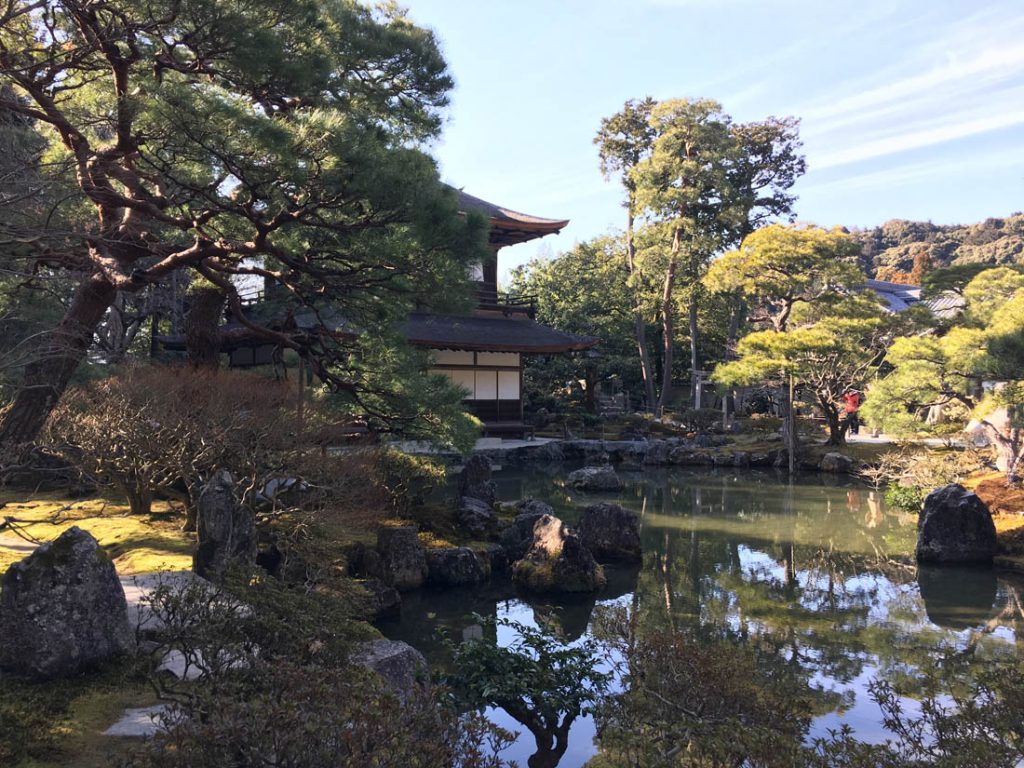 Kyoto Must Sees
Where as Tokyo is one of the World´s most impressive Metropolis, Kyoto felt like a more traditional Japan.  It was peaceful and very relaxing. For us, it was a great place to go to temples, and take the much needed break from the daily hustle we were looking for. We took it as an opportunity to try all the local dishes and take long walks around the river and bamboo forests.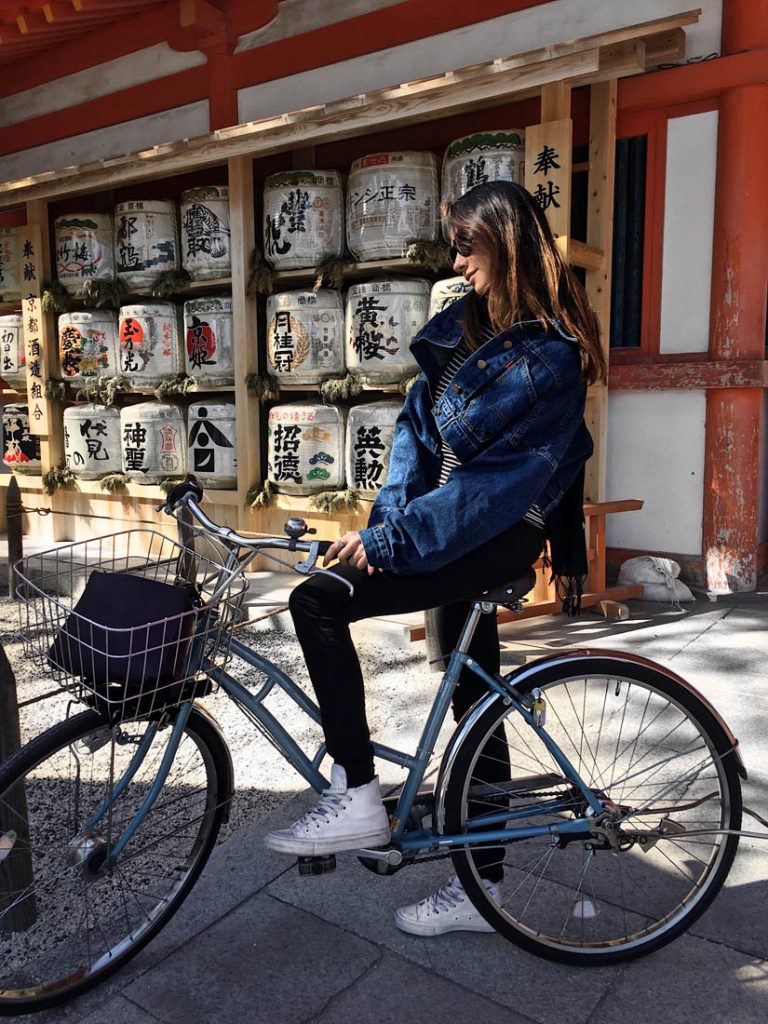 Getting around: Rent a Bike! (or hop on cabs)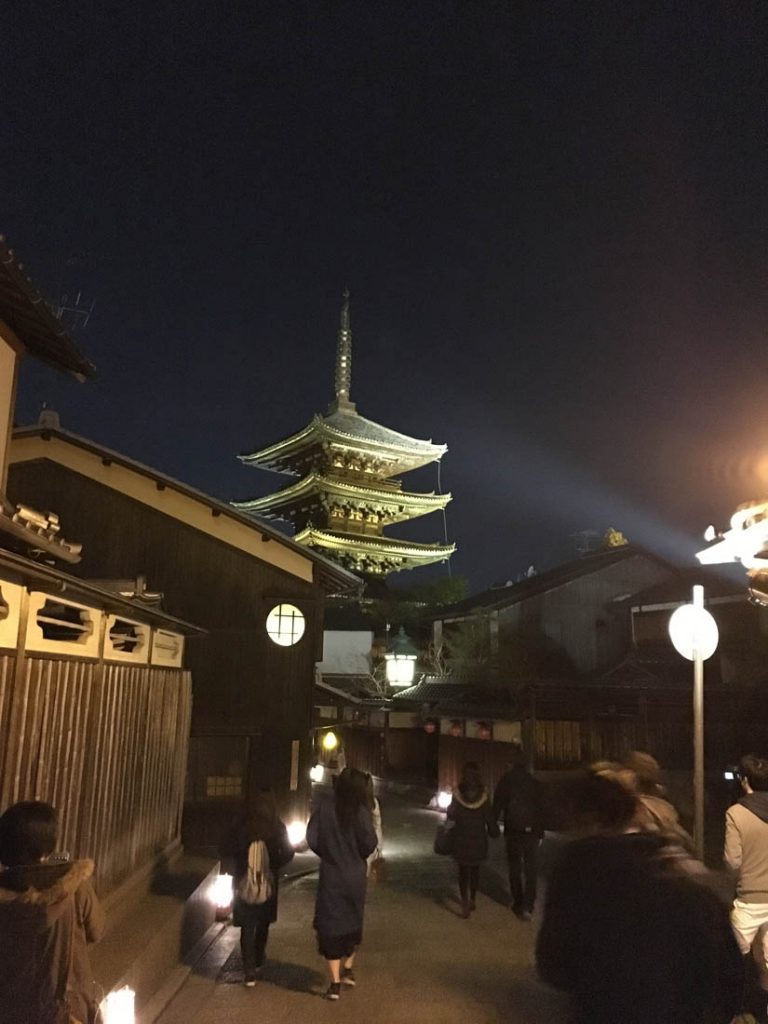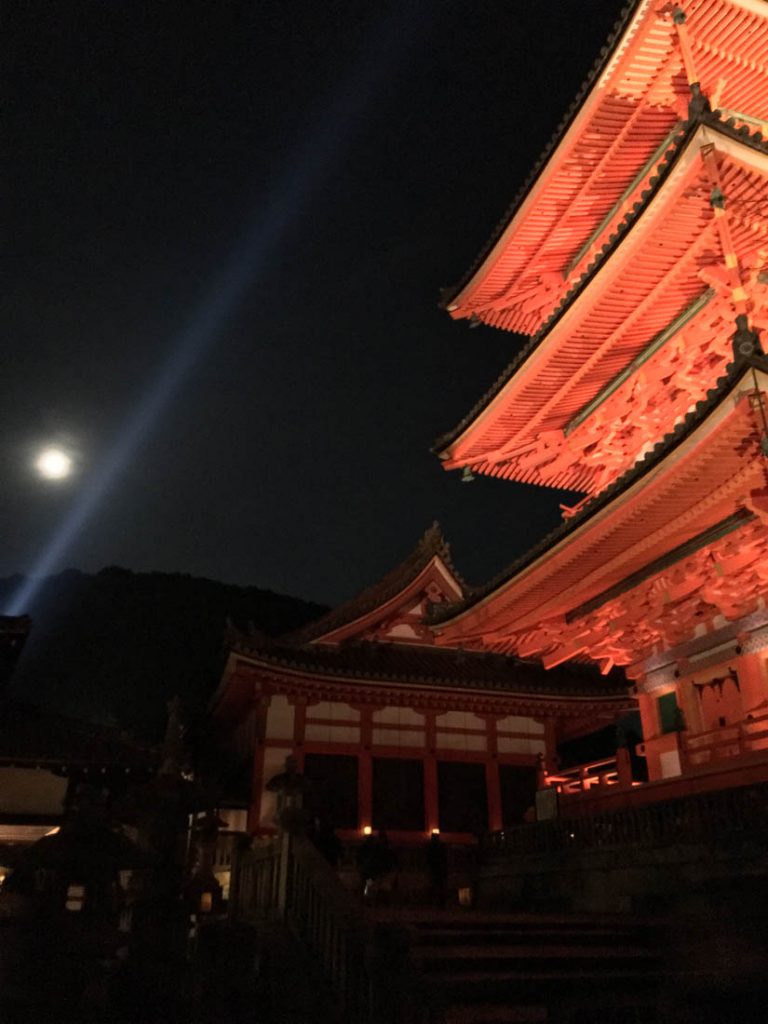 Temples
1.Kiyomizu-dera.

Unforgettable. do not miss this one. It is surrounded by great shops. Eat everything. try everything!

Ryoanji – 

An amazing rock garden. Very Zen. Beat the crowds by being there as early as they open -or be the last to arrive.

Tō-ji  – 

Massive. Impressive with Cherry Blossoms

Ninna-ji – 

UNESCo heritage. must see.

Saihoji  – 

Incredible Japanese Garden

Adashino-Nembutsu-ji – 

Impressive Statues

Bamboo Forest.
Other popular ones are the Golden Temple (Kinkaku-ji) and the tori gateways of Fushimi Inari Shrine. Whereas they were impressive, they were very touristic and crowded and quite frankly not as impressive as others we visited. Worth a shot just to tick off the list. Read the history before you go. Take walking shoes!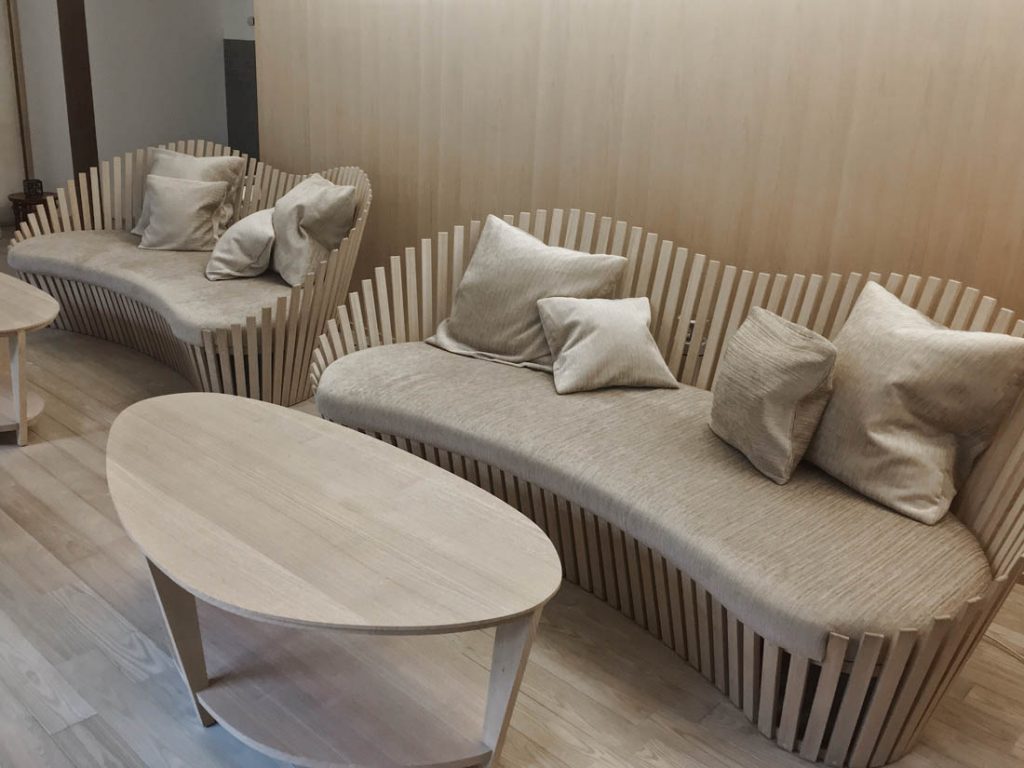 Places you must Stay in (at least one night)
A Ryokan.
This is a traditional Japanese bed & breakfast. In most, you are asked to take your shoes off upon arrival and you are given a Kimono to lounge in when inside the hotel. These are your typical wooden floor, sliding door, beds on the floor Japanese kinda place. Amazing experience and must be done when in Japan!
I really recommend getting a tea ceremony here!
When booking do notice the time of year. Most don to have heating or air con!
We stayed in …. and it was absolutely amazing, although very overpriced! We took it as a cost for doing the real experience – in comfort.
2. Surian Collection
The last two nights in Kyoto we decided to book a luxury hotel – just in case our Ryokan left us gagging for some comfort. Fortunately it was not the case, and the Surian hotel exceeded our expectations!
We got a room with a view into the river and the bamboo forest.  The hotel provides access to private Onsens in the open (spring water baths) and receives you with full kimono sets for your room. It also hosts a 3 hour "Champage Happy Hour" which of course, is always welcome!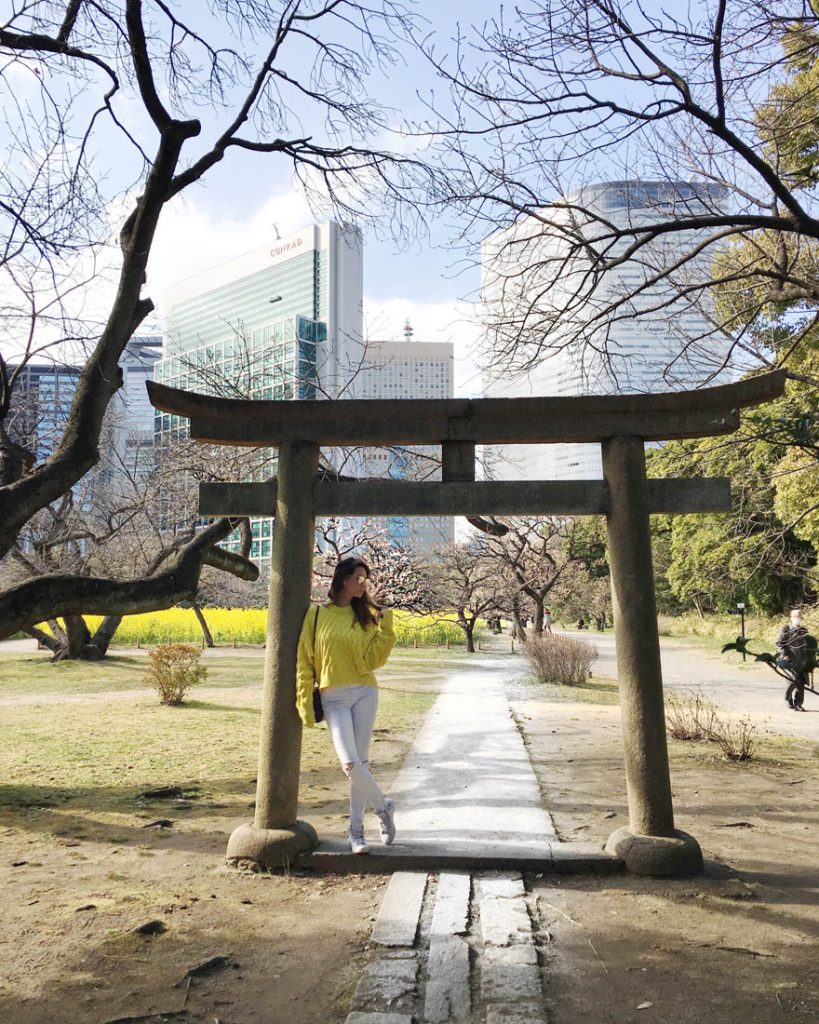 Japanese 101.
Things you MUST do: Be POLITE and don´t be too loud.
ARIGATO GOZAIMAS. – Thank you very much. (Use this a lot)
? GREETINGS 
Ohaiou gozaimas – good morning
Konichiwaa – good afternoon
Kom bam waa – good night
Matanee – see you later
Irashai masee – welcome to establishment 
?RESTAURANTS 
To chi rani shi masuka – (which one do you choose) 
*Kin enn – non smoking (area)  kitsu-enn – (smoking) 
*Nime – two people 
I-geska – is that alright (point at the table where you want to seat) 
Sumi ma senn – excuse me/ sorry (used as apology or to get waiter)
Koree ku dasai – please give me this (point menu to order) 
Naniga osusu ne desuska – what do you recommend  (Osusune – short version "recomendation") 
Okaike onega ishmas(u) – check please
Oishii – delicious!! (Oishi katatese- this was delicious) Sometimes they stare until you say it, to make sure its OK.  
Gochiso  samadeshita – thank you for wanderful meal (used if you were a guest to someone or someone cooked for you)
Cojii – coffee
?PHRASES 
Kudasai – thank you 
Kore kudasai – this please
Sorle kudasai – that please