I walked head down against the wind amongst a blizzard of beautiful falling snowflakes.My moonboots crunched them as soon as they hit the floor. I got to the Skylight Clarkson venue feeling grateful for having worn winter clothes and proudly opened my husband´s vintage WWII aviator jacket to display my unicorn-tshirt by Miu-Miu (new season, of course. Bloggers are expected to wear thelatest trends to FW).
I think I wasn´t the only one that appreciated the outfit.  The Stylograph got a glimpse and sent it to Who What Wear, who published this image.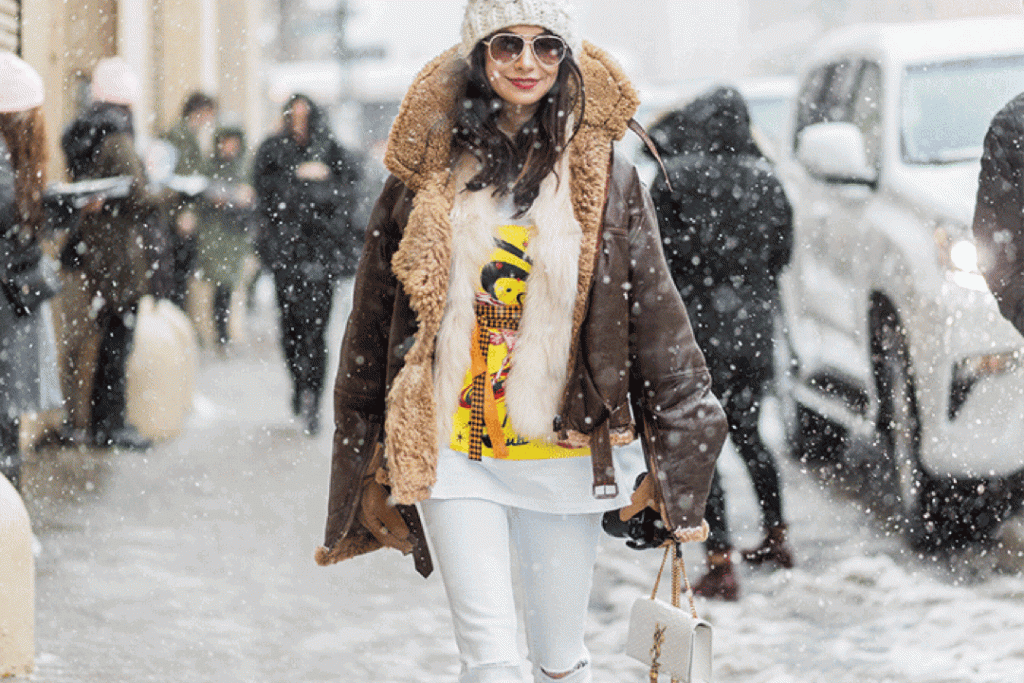 Until today I had only done Fashion Week in the fall and that usually feels more like the end of summer. This means we get to break in our fall and winter clothes and get slightly hot when doing it. In February, however, it is painfully hard to wear spring clothes in minus-something degrees. Having moved from the tropics relatively recently makes it all that harder.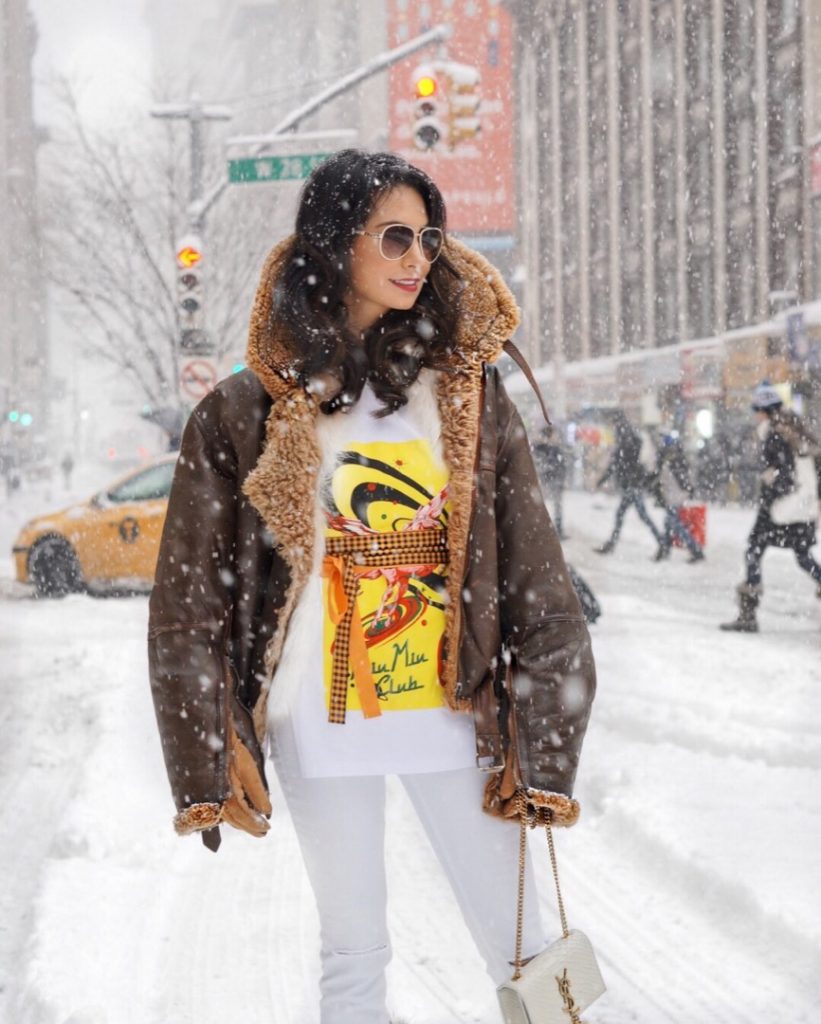 Vintage WWII jacket. Guess Jeans. Yves Saint Laurent bag. Miu Miu Tshirt. BCBG Sunnies.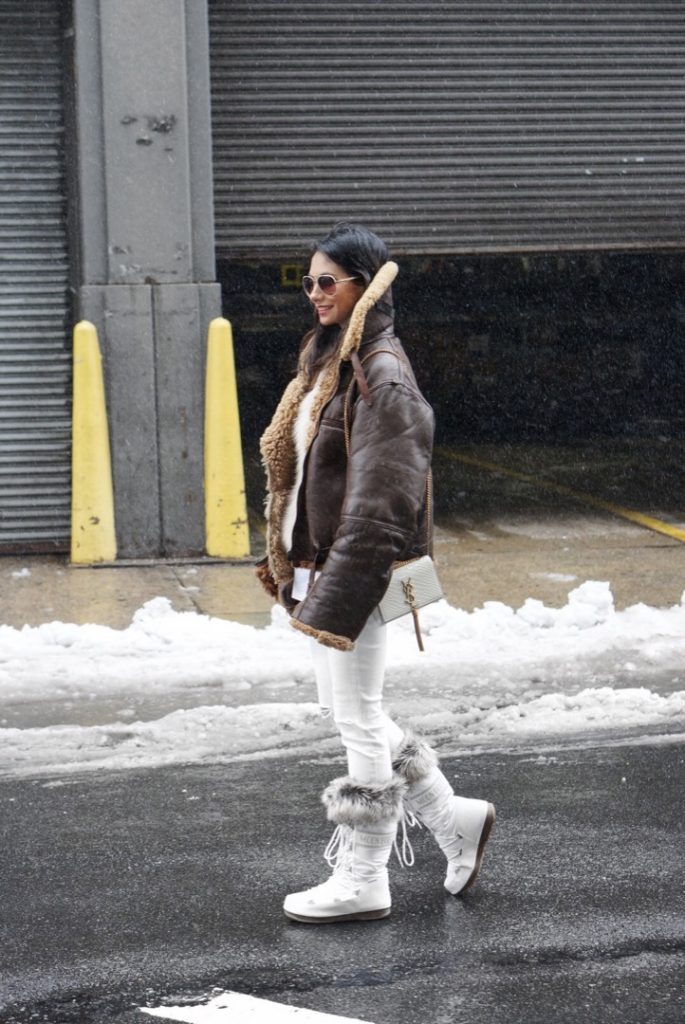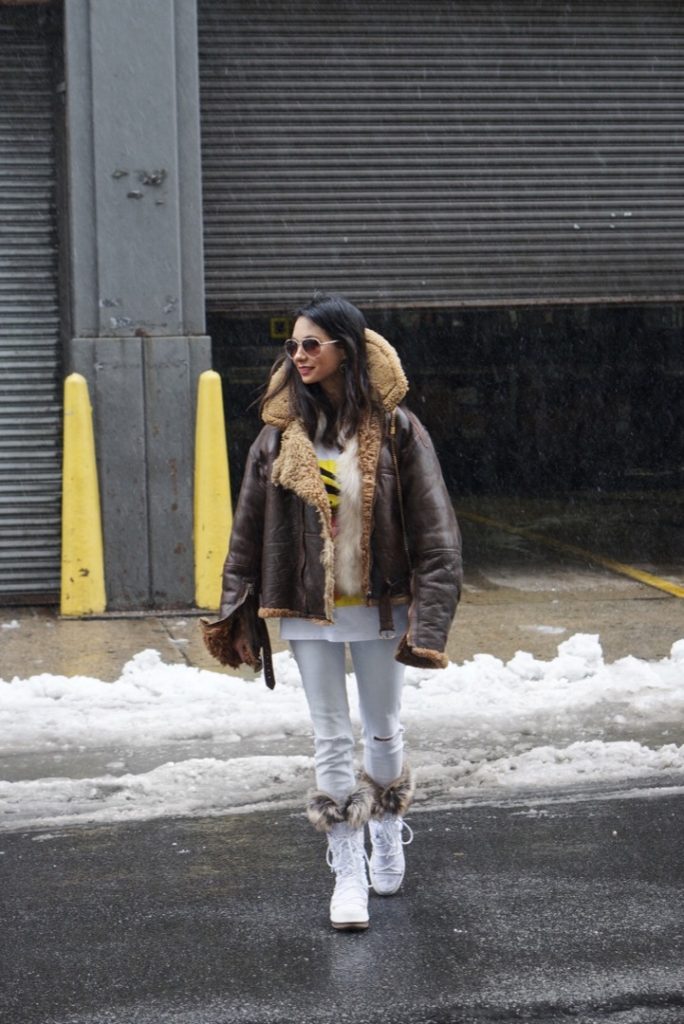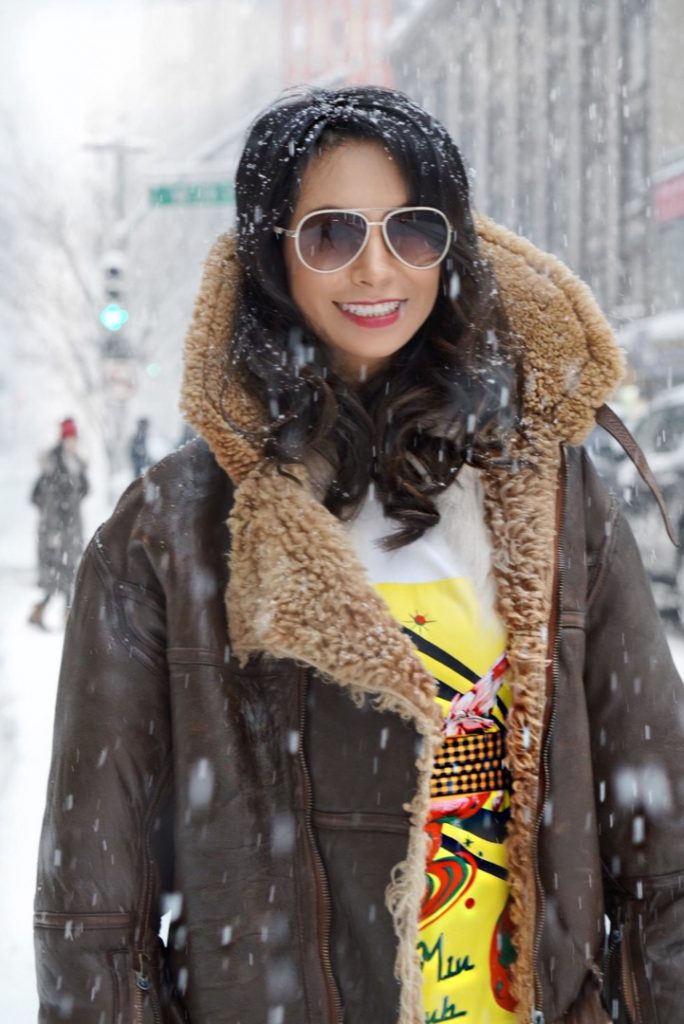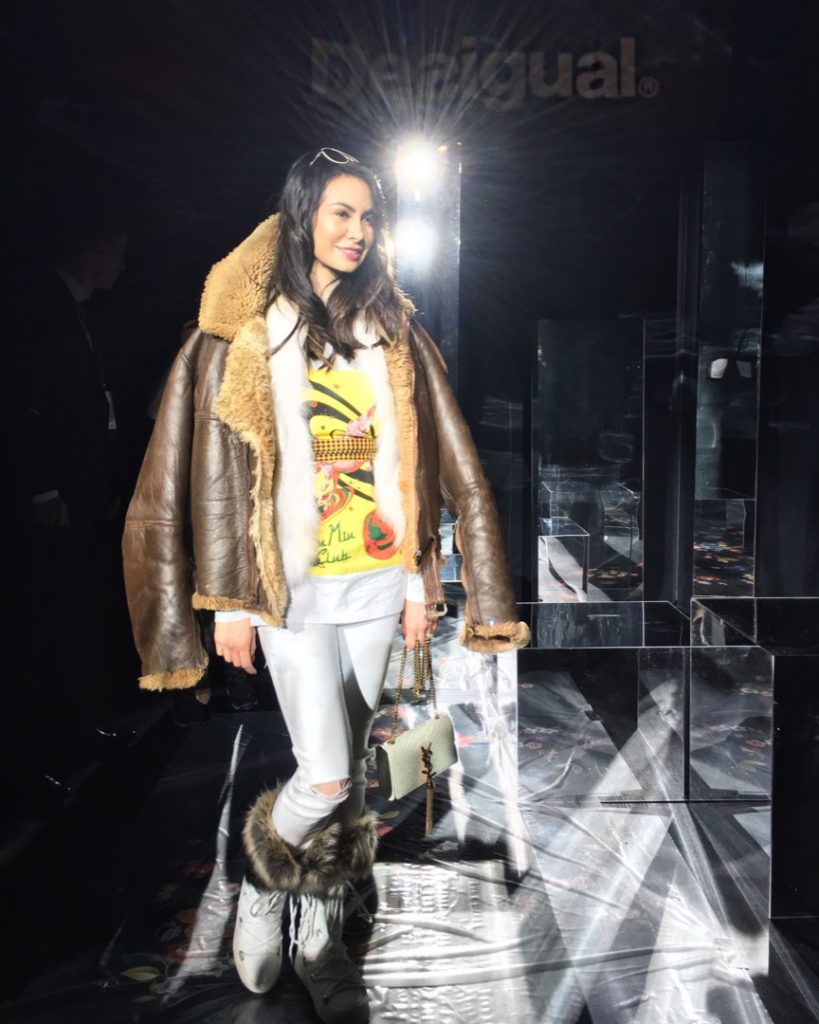 Other photographers like Denton Taylor @DentonTaylor also captured the outfit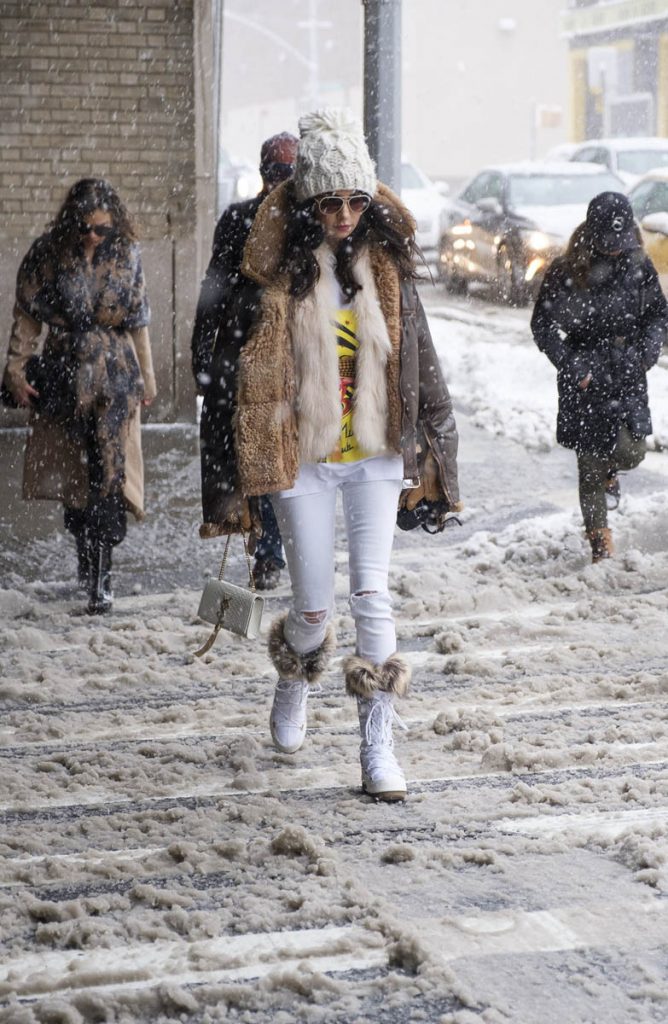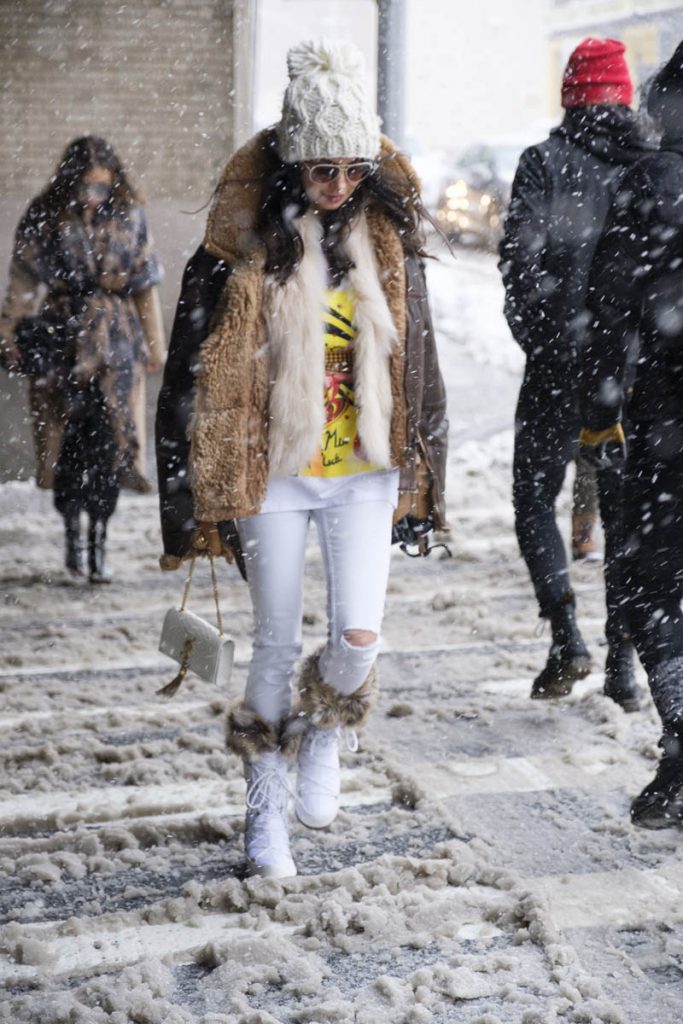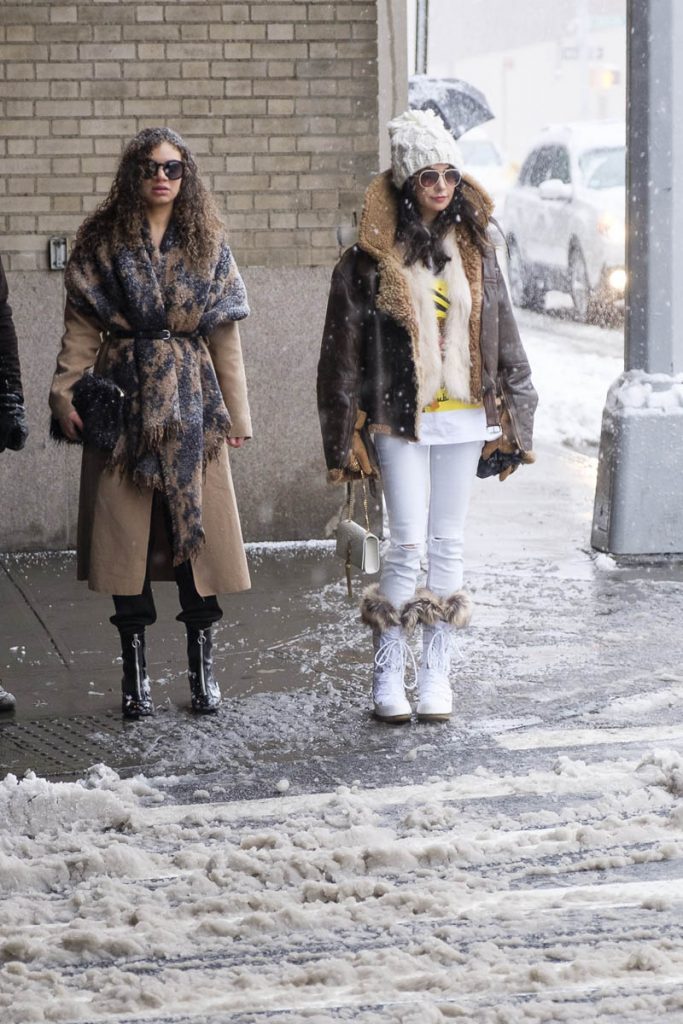 As far as the shows went. I had opportunity to attend a few!
Nicholas K, Desigual, Ane Amour, Tadashi Shoji and Noon by Noor were some of my faves!! Soon you will see my trend report on You tube!! 🙂