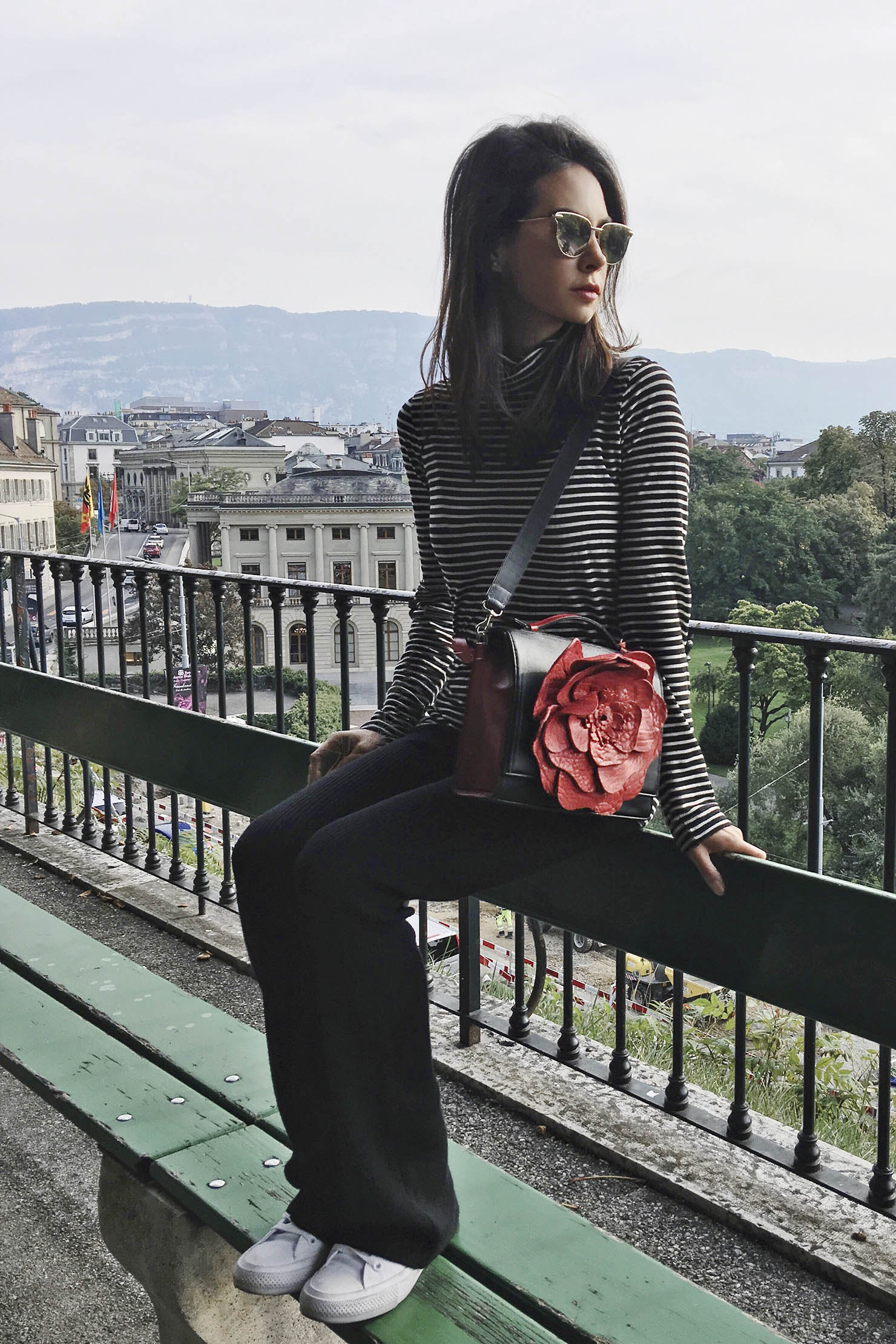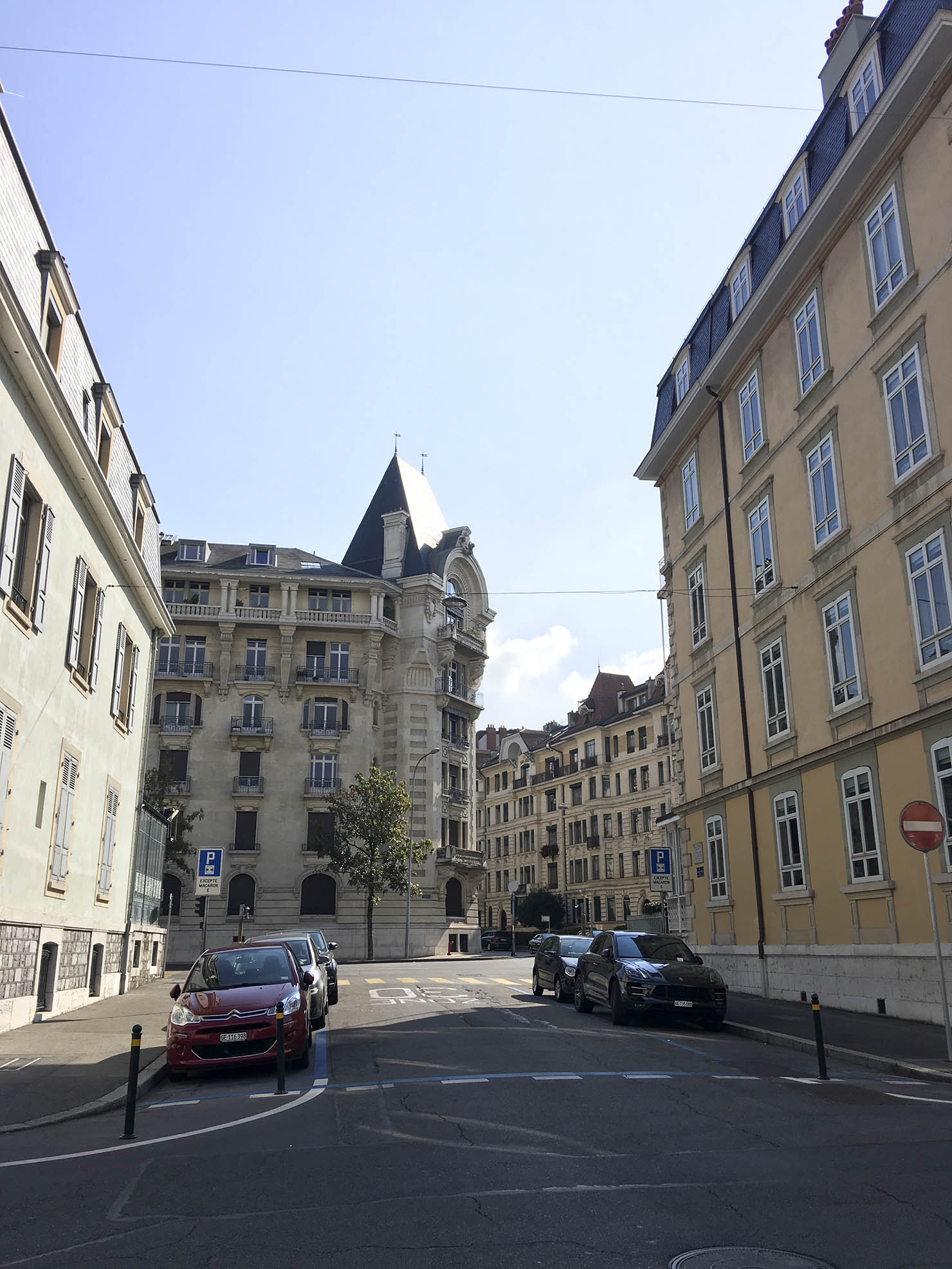 When I think Geneva, I think United Nations and Finance. Probably because that was my world before I went on to blogging and setting up creative businesses. But I don´t think I am too far off. When you enter the city for the first time the expected vibe of ultra civilisation hits you.
Geneva´s downtown is puzzlingly quiet. People dress elegantly and sober. The smell of coffee and crisp fall wind is in every clean street. Multiculturalism is more evident than anywhere else I have been. Public transport is spotless and on time and people are super polite. "Bonjour, madame". Formalism sets the tone in every conversation. Celebrities and lux cars roam the streets without a stare.  As I walked through for the first time I got a notion of being in some sort of Utopia.
We were there for almost two weeks and I left wanting to scratch beneath the surface. A city where taxes are high and some of the intellectual elite of the world live has to have more depth than the prevalent air of perfection.  I have the feeling you only see this when you live there. Yes, Geneva´s greatest attraction seems to be the quality of life. If you can afford it.
So what can mere mortals like ourselves do in Geneva during fall? These are my suggestions.
Walk the Old town and explore the streets and cafes. There are so many to choose from! My favorites are  "Philippe Pascoet" ash the Passages del lions. Try their hot Chocolate. In the old town look for A. Pougnier.  for an afternoon or mid morning snack. Try tucking under blankets around other cafés and zipping coffee or wine.
Cross the lake and admire the Jet D l´eau (on only when it is not windy)
Go to the Patteck Philip Museum (if you like luxury, design, history or shiny things)
Drink Swiss Wine, chocolate and eat local cheese. Forget your diet. It is SO worth it. (I really suggest the Gruyere Tour) The tours are only on weekends and offer a chocolate factory tour, a cheese factory tour and a stop at the famous Gruyere town. If you are like me and like to go on your own time, there is no need to get the full package with tastings. You can do your own in one of the many traditional, beautiful chalets in town, at your own time, with better wine.
Spas. Geneva is home for some of the world´s best pharmaceutical labs. This means top of the line cosmetics – and they have the spas to show it. It almost doesn't´t matter which you pick. If you want to splurge go to the four season´s or find one in the old town.
Shopping. If you are after brands or high fashion, and you are visiting other parts of Europe during your trip, I have to be honest, do not shop in Geneva. It is slightly more expensive. If you do, don´t forget to ask for your TAX back at the airport. BUT If what you want is obscure european designers, this is your spot. Walk around the old town and enjoy the treasures. Also, if you want amazing quality for an amazing price on home brands this is the place.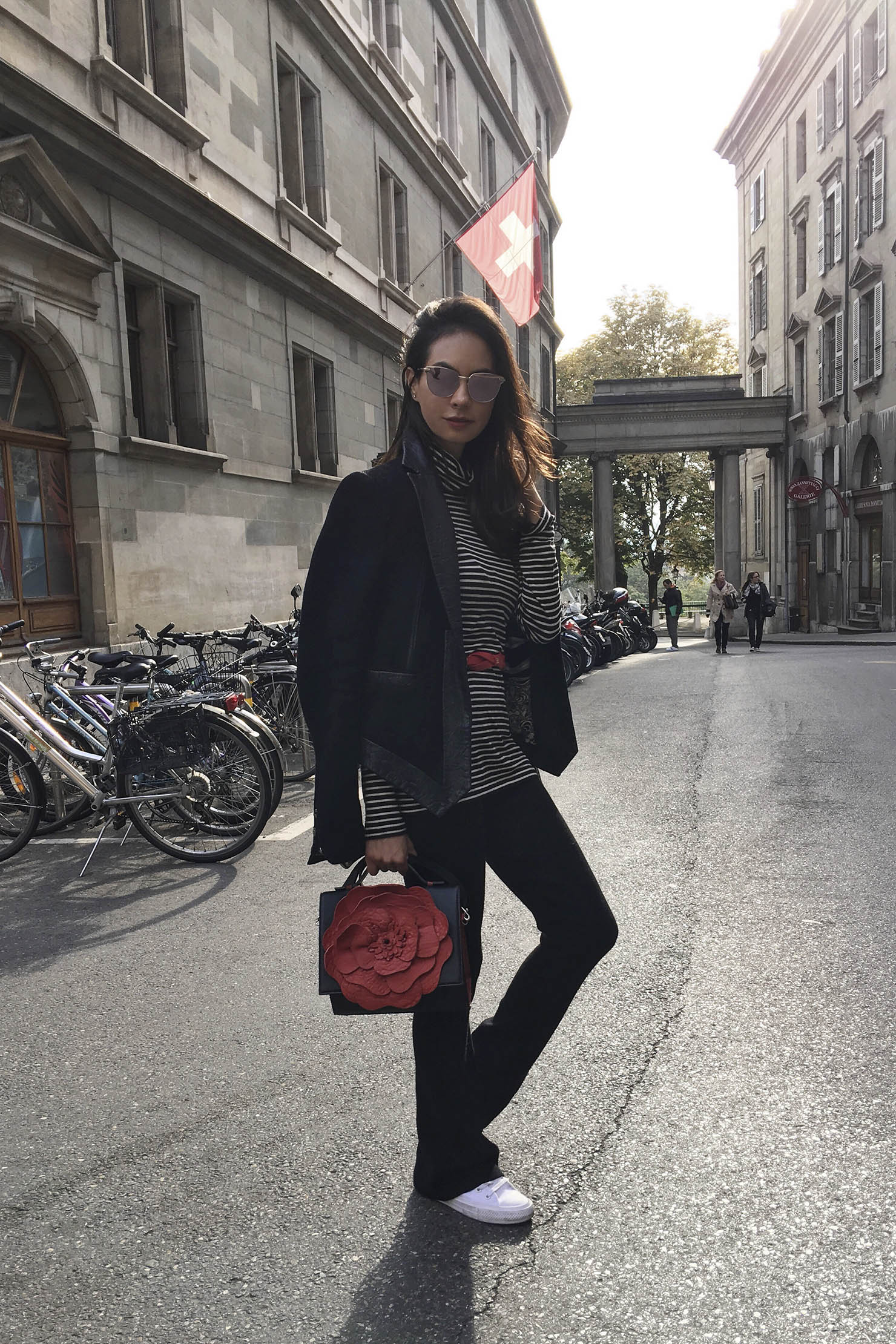 I have to tell you something about Geneva: It´s fashion is understated. Here is why:
Once upon a time (1530), there was a town called Geneva. It was  a chub for intellectuals and Jewellers. Then one day a dude calles John Calvin came to write a book and work with the church and government and the local society began to see extreme luxury and opulence as a Sin. Hence forth, jewellers became watchmakers, to continue to apply their skills on more modest pieces. Fashion became more classic and subtle but the economic stability, the public demanded quality and new ways to express themselves though clothing. This has set the tone for the  quality and subtlety we still see today.
PS. Take a Jacket. It gets COLD.