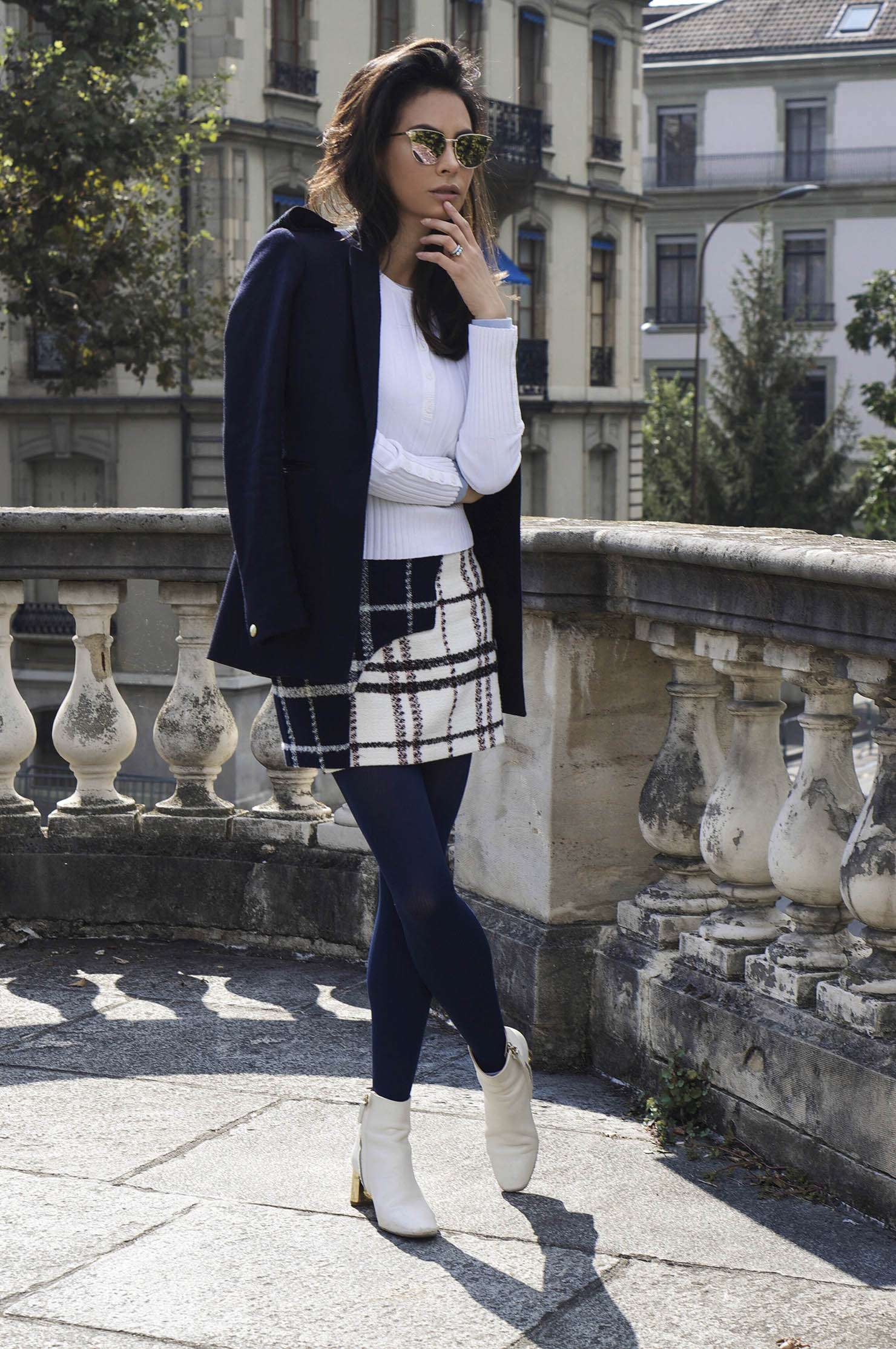 My week in Geneva has felt like a dream. As I walked down the streets with majestic architecture I realized how long these building have been here and how tradition has prevailed. This, darlings, is a city for classics. Classics with an edge, of course! because behind that apparent perfection, I can assure you, there are many stories to be told.
Jacket by Rag & Bone. Shirt by Club Monaco. Skirt Derek Lam. Boots Uterque.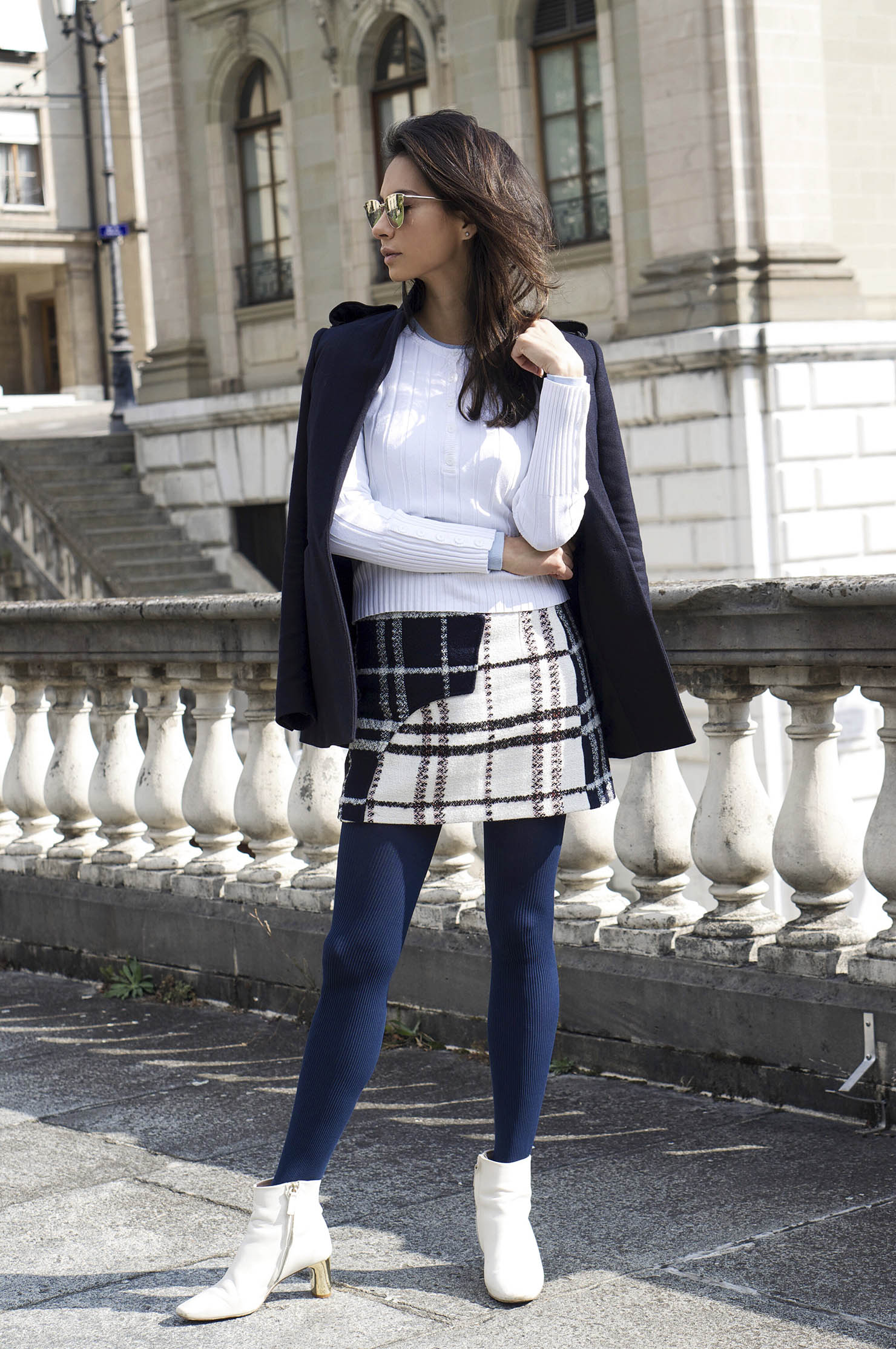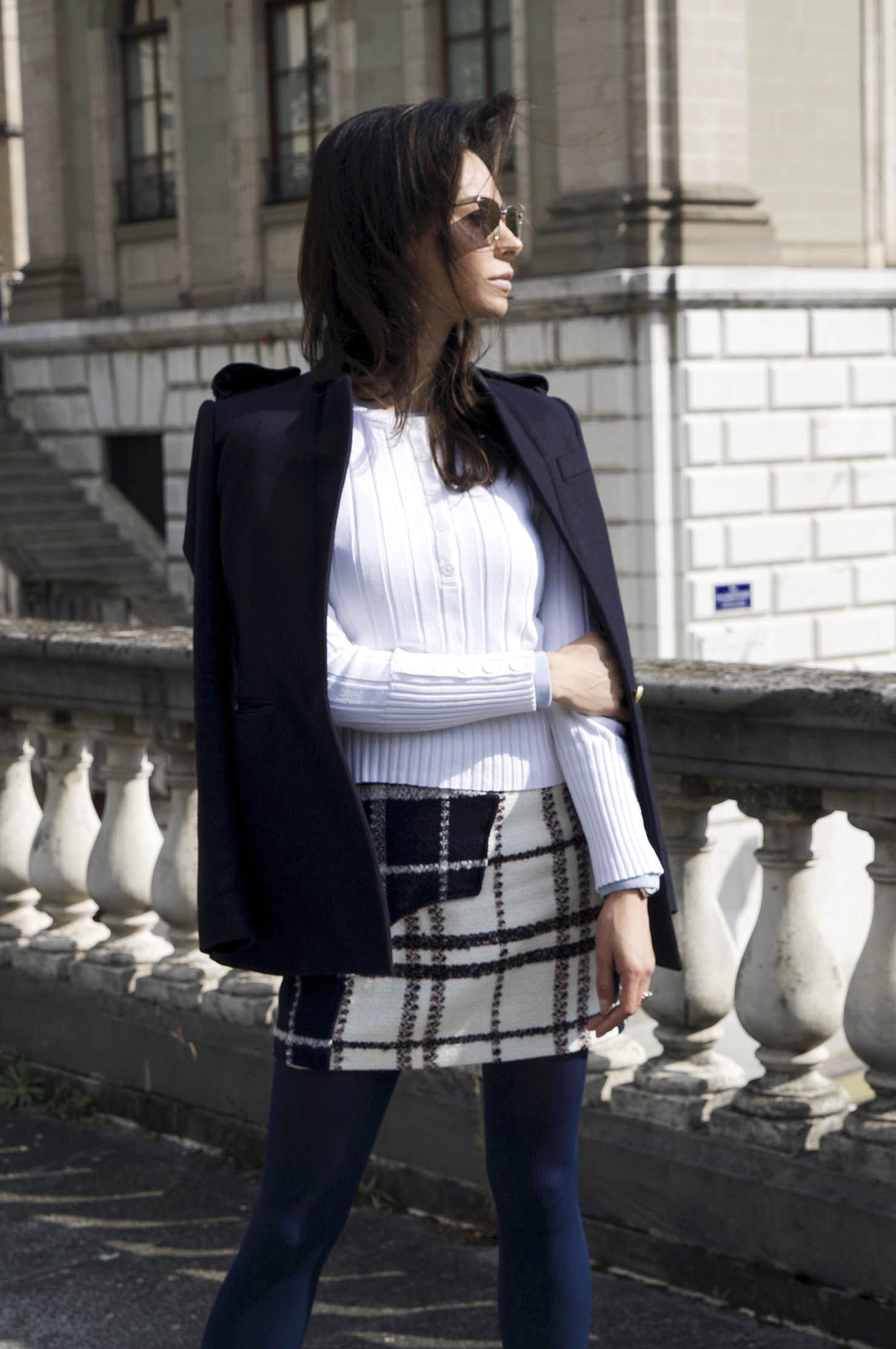 Mi semana en Ginebra ha sido un sueño. Mientras caminaba sus calles impecables y admiraba la arquitectura, me di cuenta de la permanencia e historia detrás de esta ciudad. Y me sentí pequeña y agradecida. Es imposible no percibir el esfuerzo común por hacer que todo funcione como relojito. Esta ciudad es una para los clásicos. Clásicos – con un toque de irreverencia por que sé que detrás de esa perfección aparente hay muchas historias que contar,
Saco de Rag & Bone. Blusa de Club Monaco. Falda Derek Lam. Botas Uterque.