"Would you like to do a design collaboration with the brand?"
My eyes opened wide. Golden glitter stars oozed from them as I puked rainbows from excitement. Snapchat filters had nothing on me.
"OF COURSE! We would love to!" Design collabs are the heart of the
design company
I co-own with
my brother
. Designing  with a brand that is featured on the blog has been a dream of ours forever.
SULARA
is a unique brand. Sportswear designed for leisure and lifestyle. Urban-Chic with a latin touch. Caro, the founder of the brand is a free soul, a creative by nature and traveller by instinct. The connection with her has immediate. The need to create something together evolved and matured in a matter of days. The collaboration, however, became something bigger than ourselves. It became a project for
ALVA DE LA SELVA DESIGN LAB
. My brother, the creative director, kickstarted the process as soon as he heard of it.
"These collaborations aim to fuse our style, roots, processes and identity with other brands to create high impact experiences for the end user"
Erick
has become the right hand in many design decisions on the Flight Of Spice.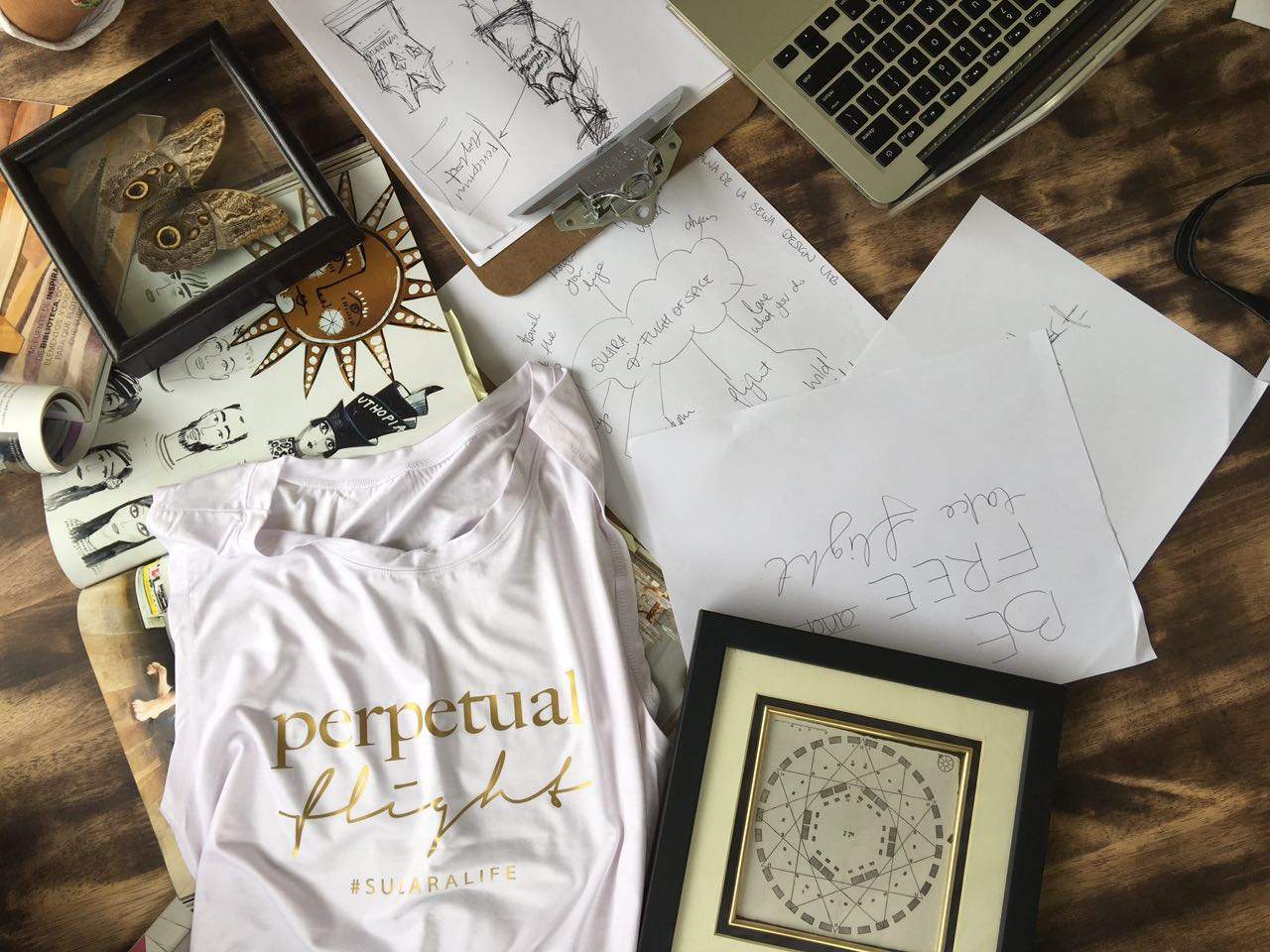 "We wanted to create a T-shirt that expressed the essence of
SULARA
and the lifestyle of FLIGHT OF SPICE. The text reads "Perpetual Flight", making allusion to the many trips the blog revolves around. Gold was chosen to enhance the ephemeral nature and give a lux touch to the text. On the back we placed a dream catcher as reference to the magic the phrase "perpetual flight" inspires and to remind us to always chase our dreams – which in the end, is exactly what Sulara, Flight of Spice and
ADLS design lab
are all about.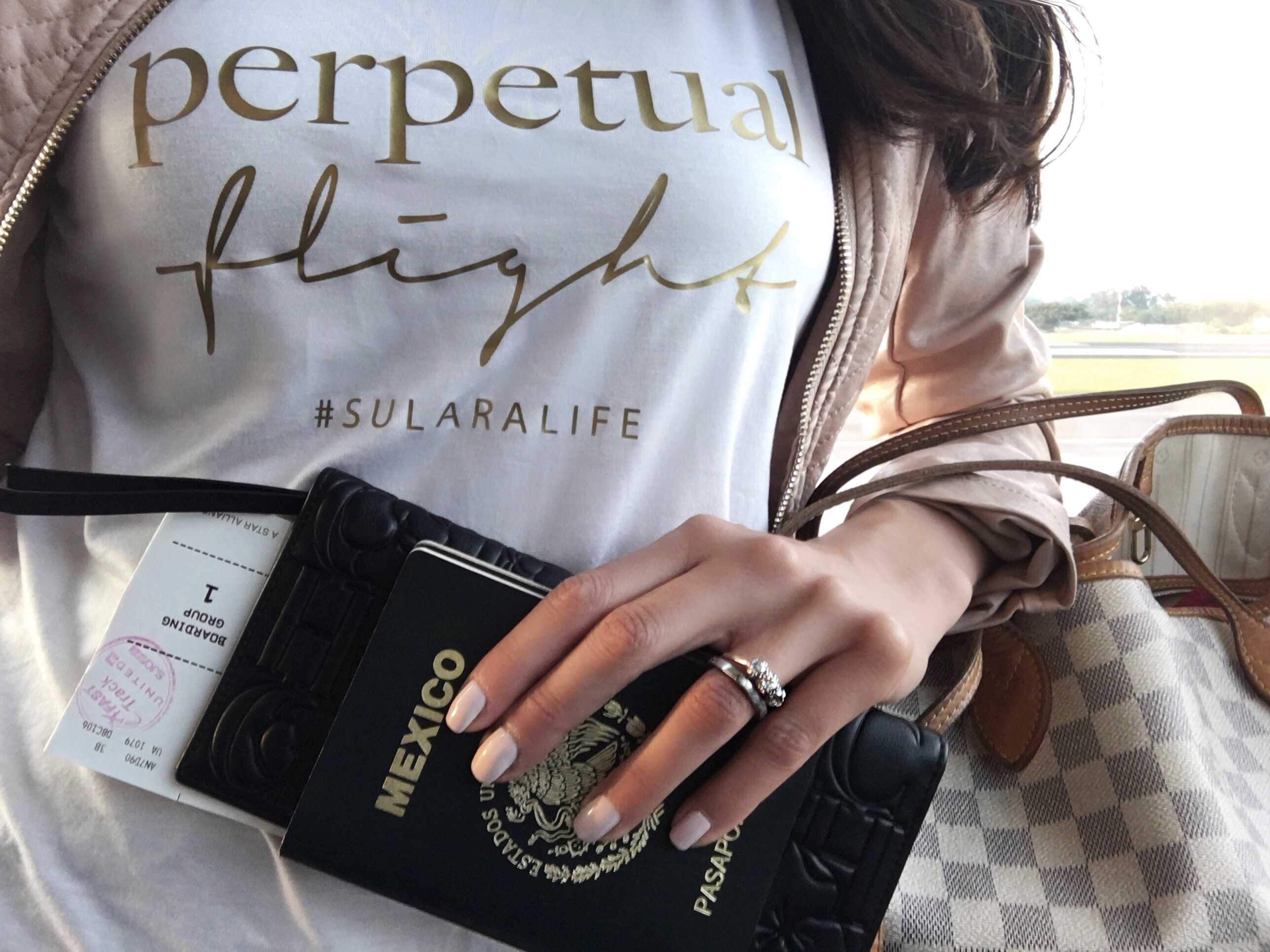 "Collaborations usually start with brainstorming sessions. After a crazy exchange of ideas, some concepts are landed and developed individually. We begin to connect images, phrases, sketches and mock ups to bring these ideas to life", explains Erick. "Once they have matured enough, they are re-evaluated by the design team.  At this point changes are made, tweaks and complements are added. But there was very little of that this time. We loved that we were always in Synch with
SULARA.
"
My brother
is right: Being able to know and collaborate with other characters who love and live design is one of the most enriching experiences we can have.
The result of this collaboration was a T-shirt that saw me through one of the most important moments of my life: The move from Costa Rica to New York. It has also marked a new era for the design company and the blog. From now on you will begin to see more design collaborations between
our design company
and the brands featured on FLIGHT OF SPICE.
What would you like us to design for you?