Moving from Costa Rica to New York has come in stages for us. Before we actually lived in the city we decided to spend some time out in Connecticut. Why? Because we love it and why the hell not! We want to experience as much as possible. There are so many restaurants, outdoor activities and beautiful places to visit that we decided to make the most of the end of summer. Also, from quiet Costa Rica to crazy New York, It was a nice way to phase into the madness.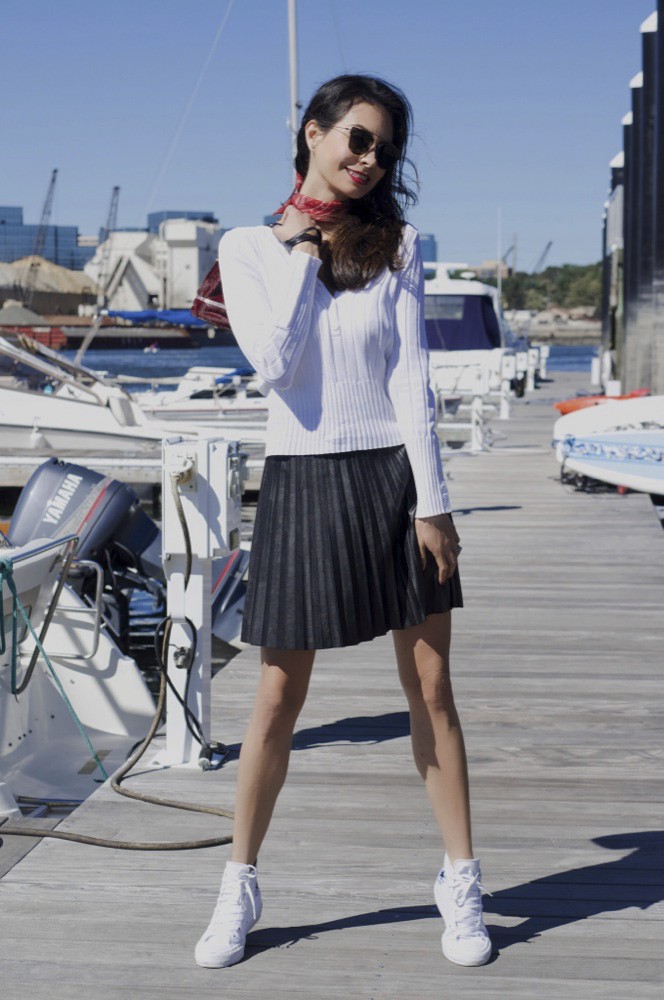 Last weekend we went to the marina for a loooong boozy lunch. As you do. And that day it felt like the last day of summer.There was a bit of a bite in the air.Pretty  much what people refer to as pre-fall. Yes. Fall is upon us – and I could NOT be more excited!! Costa Rica has two seasons all year round: Super hot and humid and hot, windy and dry. Can't wait for the  yellow falling leaves and pumpkin pies!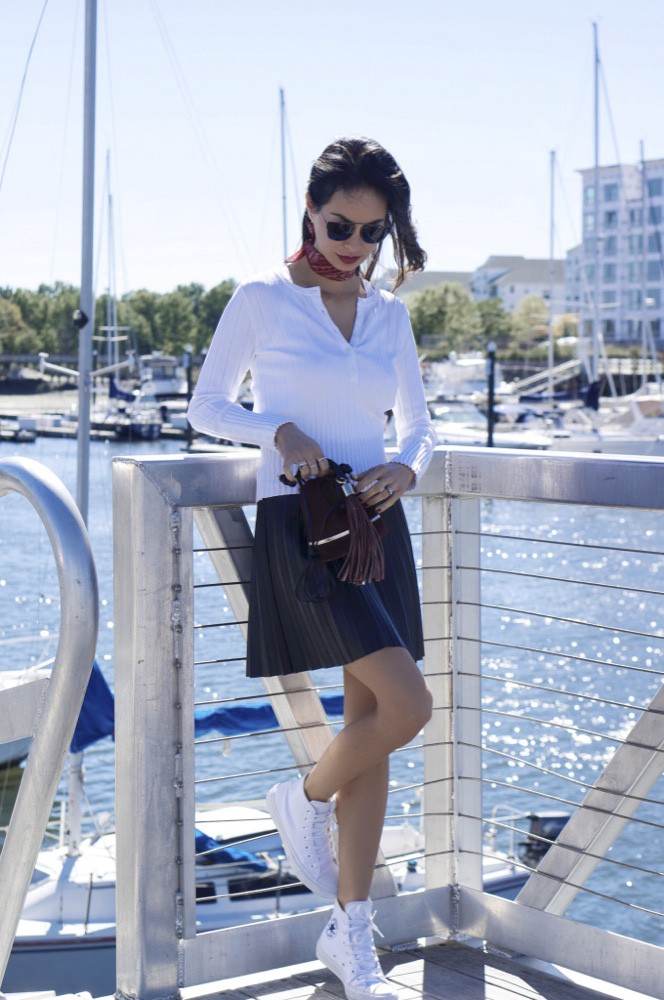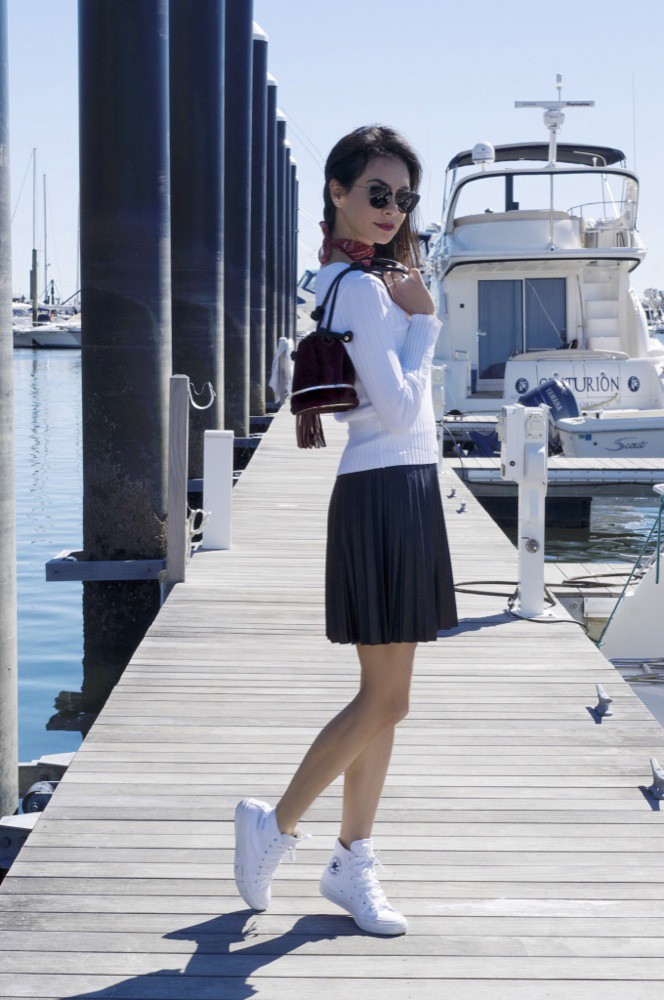 So this was our last weekend in Connecticut. We are SO ready for New York! . . .  but before, we have three weeks of travel coming up! … In fact, my plane leaves in 3 hours. I better get packing.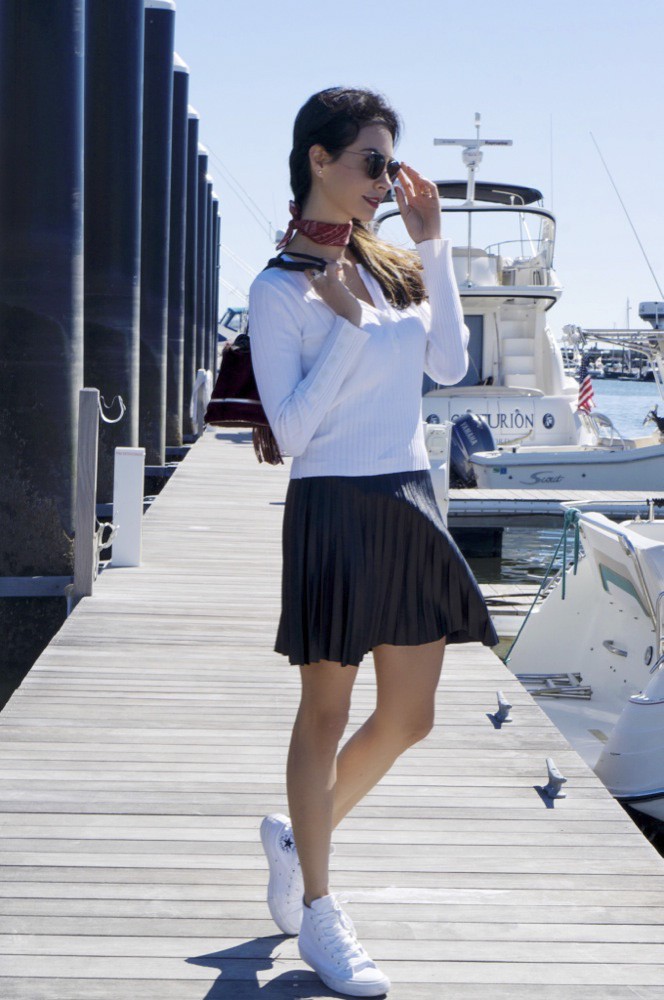 Converse / J Crew Leather Skirt / Club Monaco Top / Toribio Costa Rica Handbag / Dior Shades