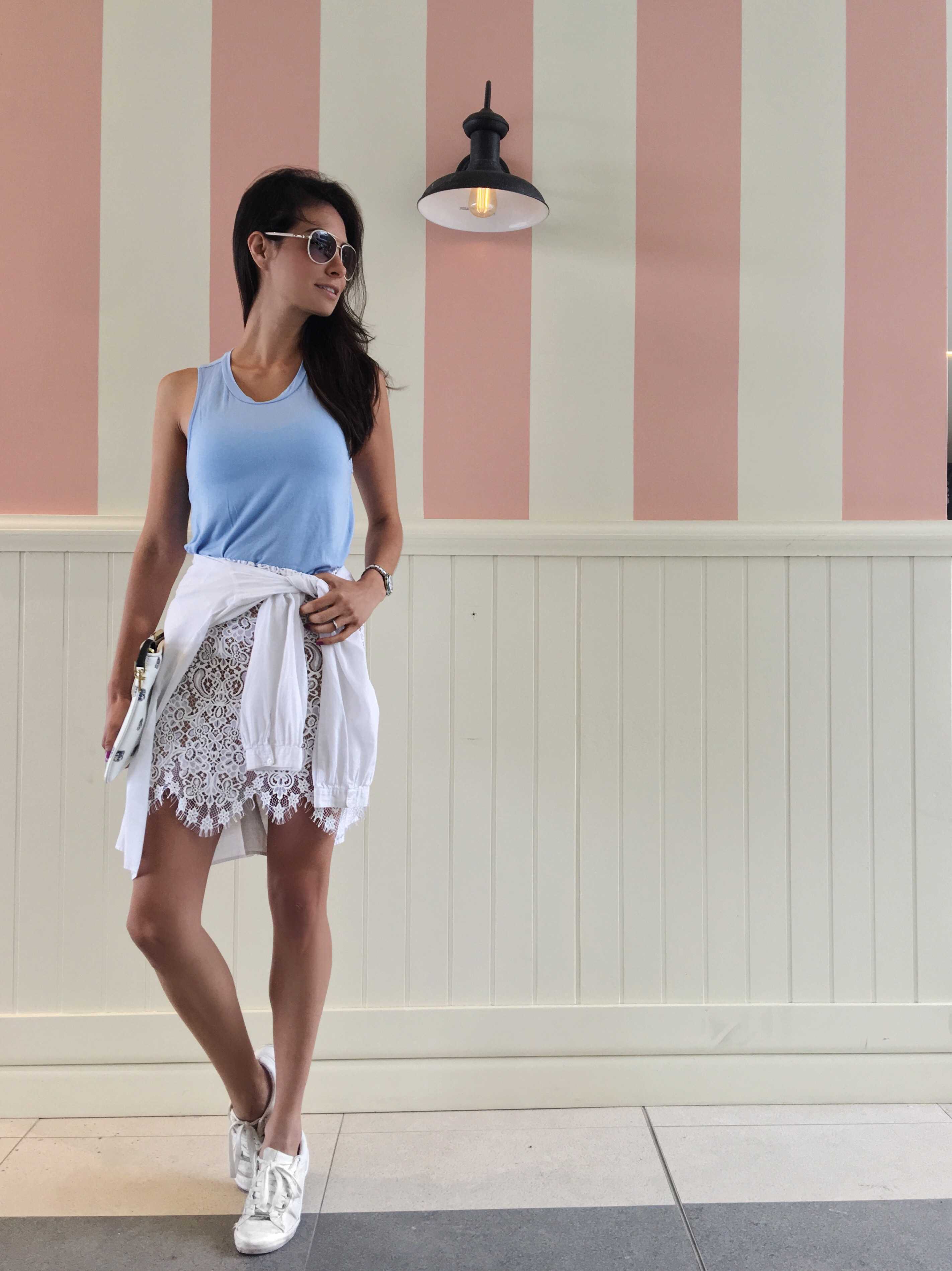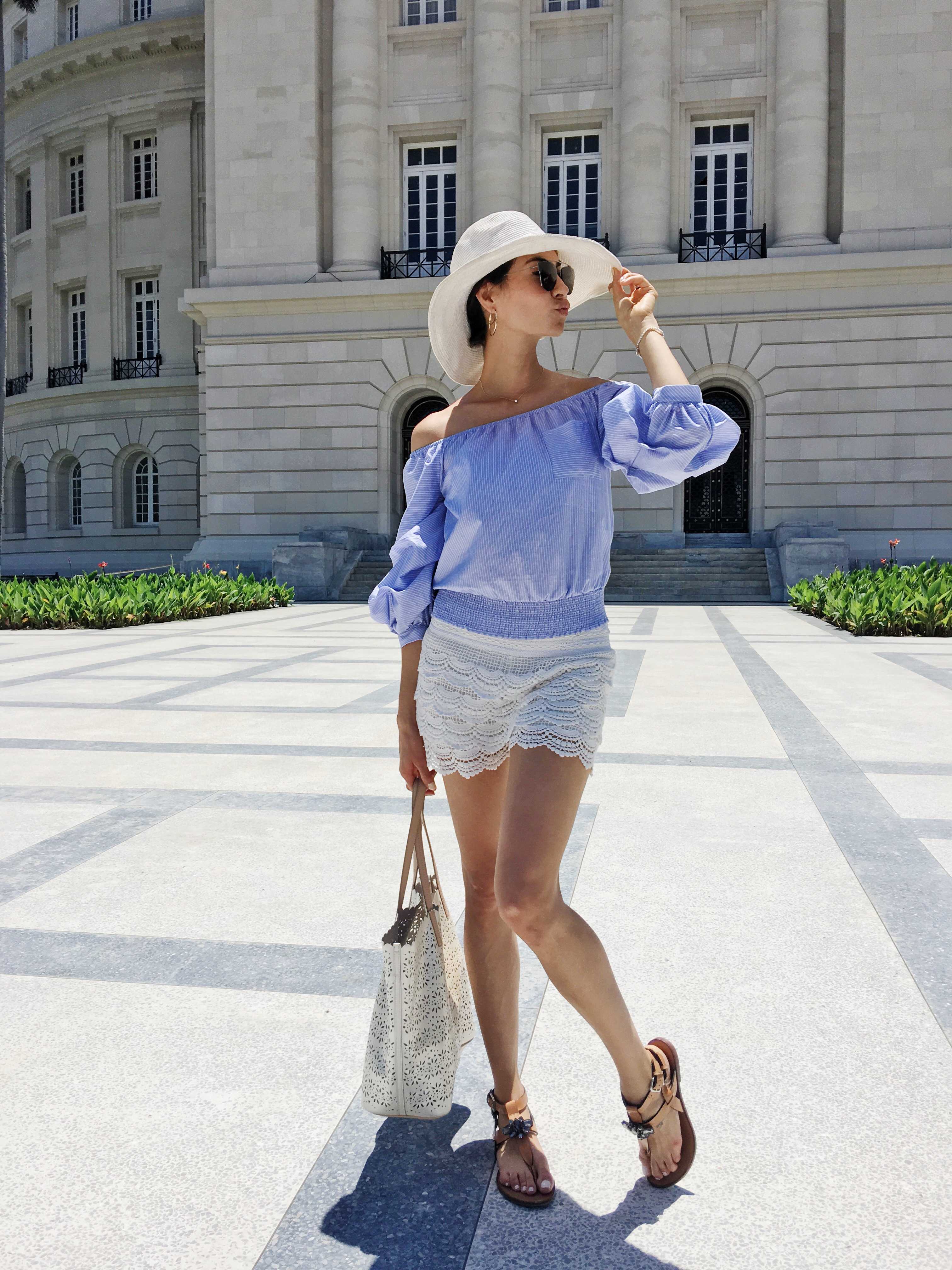 There are three trends this summer that I love:
Worn Shorts with blouses or bodies
White Lace
Off the shoulder blouses
They are SO easy to wear and find in shops that you cannot go without trying them!Gladiators, white tennis shoes or slip on sandals look great with all three trends and sunglasses are the best accessory. 😉 If you are in the shouthern hemisphere or cooler weather you can still wear the shirts with jeans and a leather jacket or the lace skirt with a cropped sweater.Leave a comment and tell me how you wear these trends – and what other summer trends you love!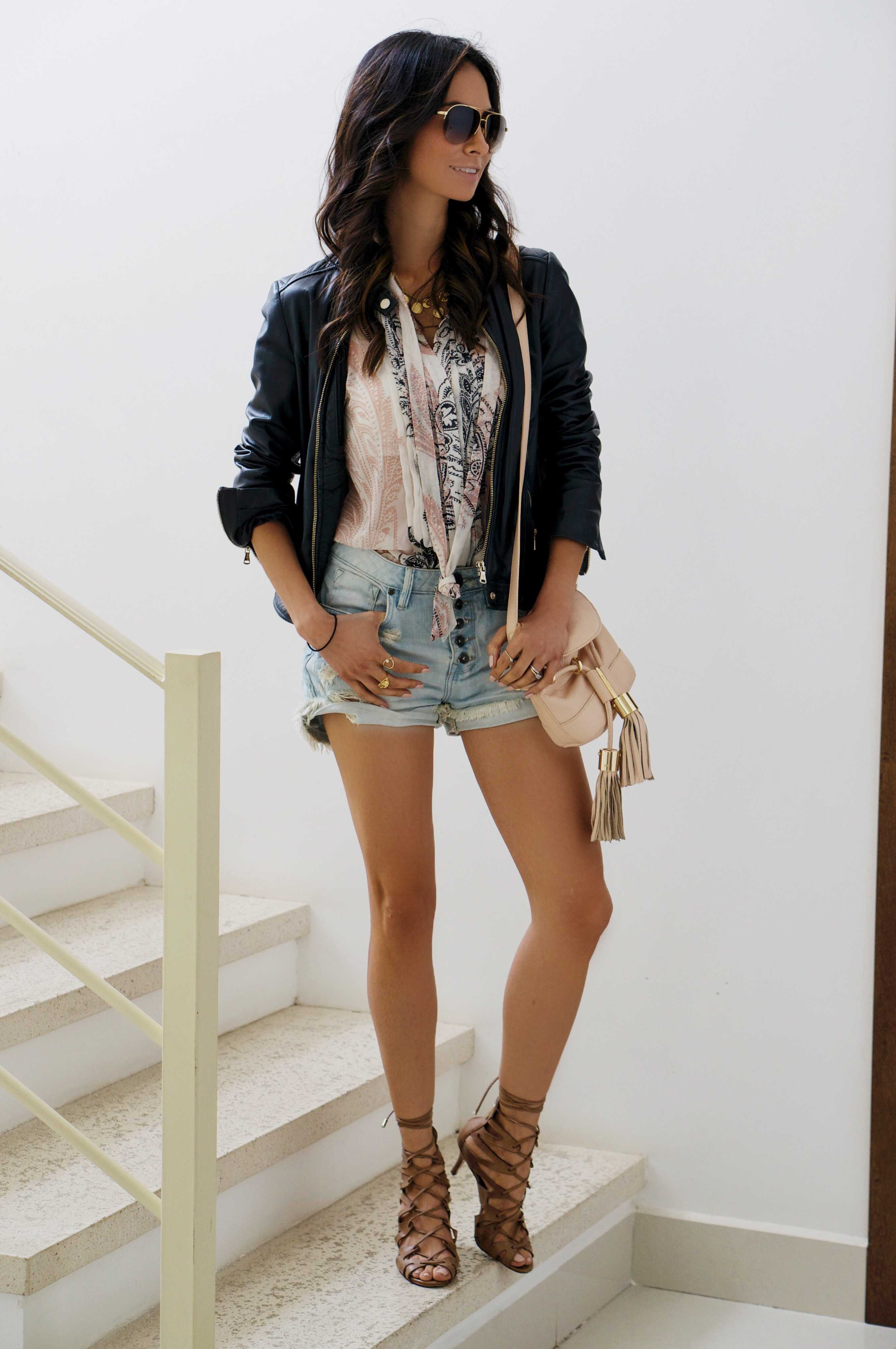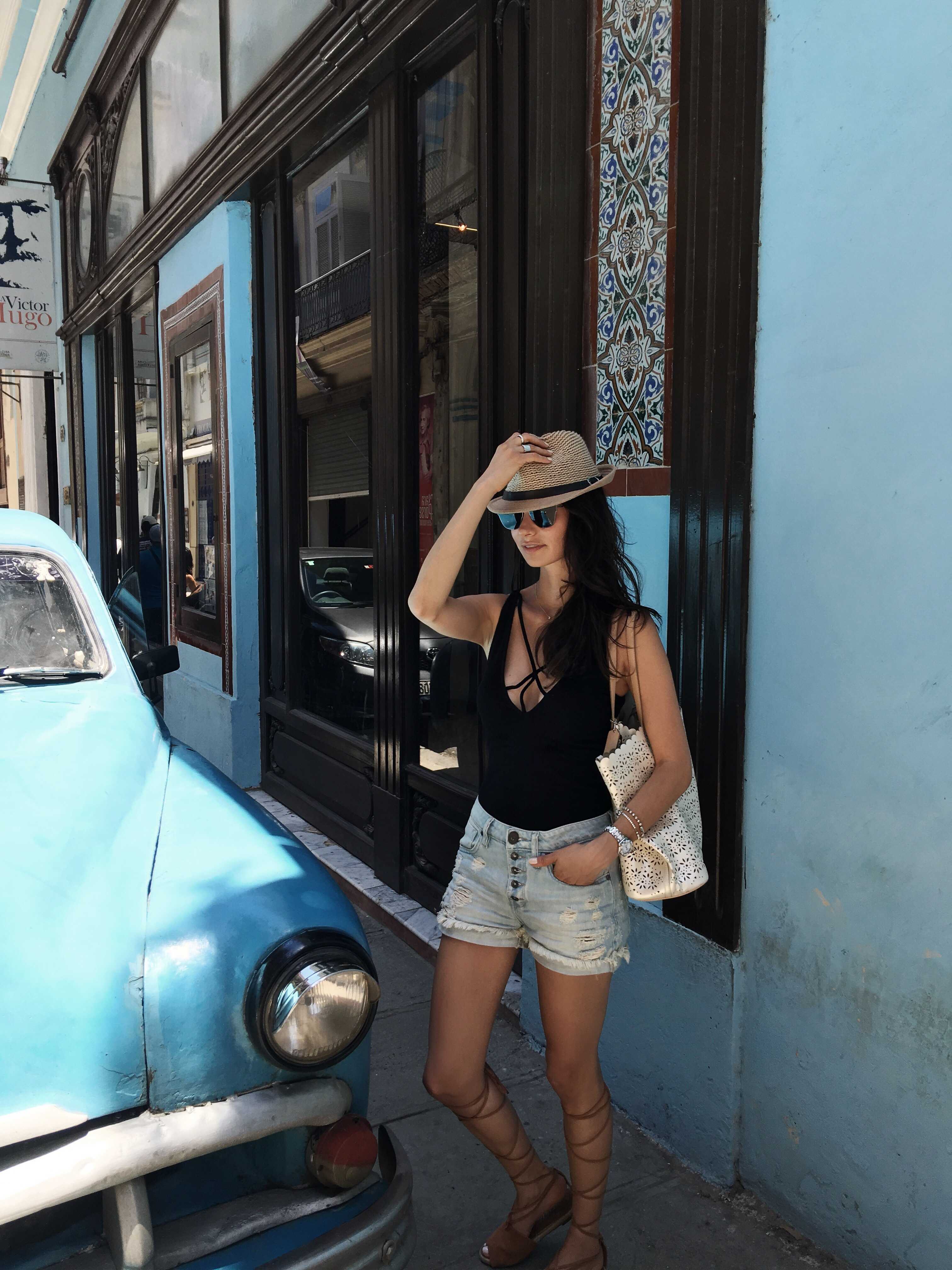 Shorts by Tennis, Black body Express, Off the shoulder shirt Studio F, Lace skirt For love and lemons.
Sandals with heel Schutz, (see Ben & Valho in Costa Rica). Gladiator sandals by Adolfo Dominguez.
Tenis by Coach.