We got to the Hotel Belmar as an improvised escapade. Matthew decided to kidnap me for an anniversary getaway the day before, he googled and found the hotel. I was told to pack for cold weather. The drive up was only a few hours from San José . The views were simply spectacular. The pictures we took simply don´t do them justice. We felt inside of a desktop wallpaper.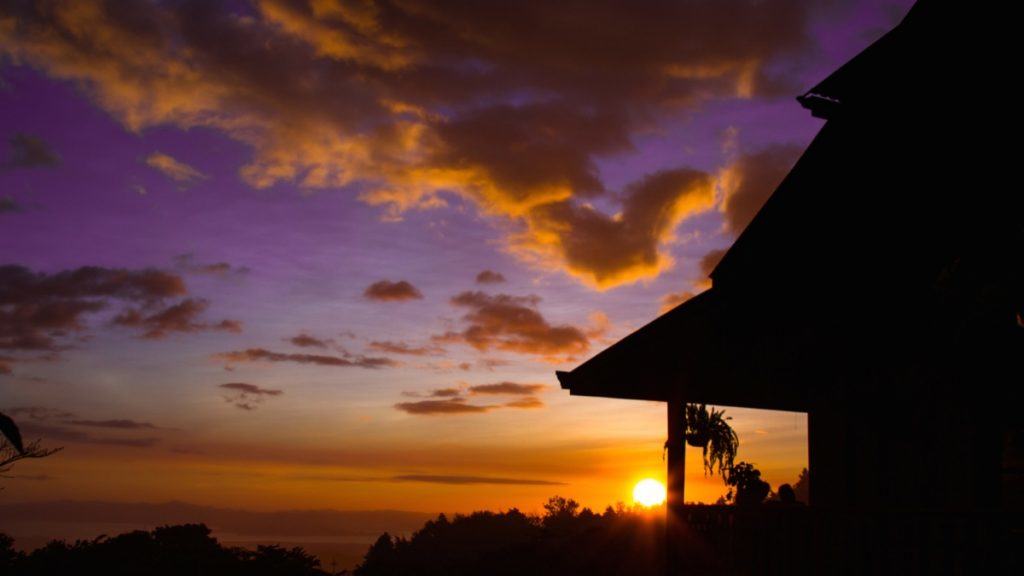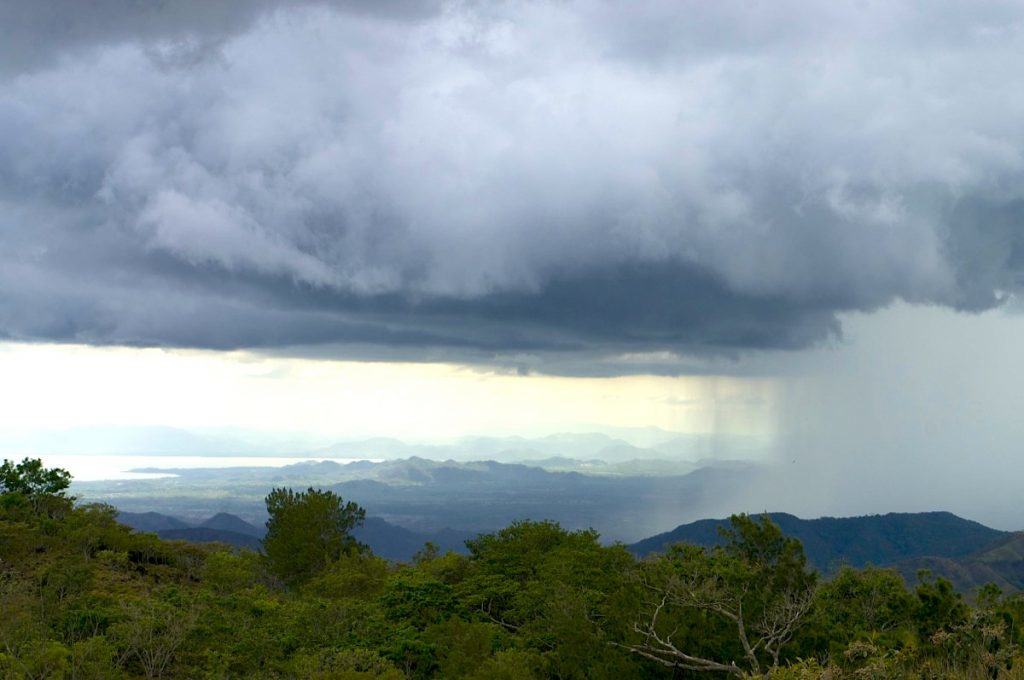 As we drove higher and higher and away from the cost we began to feel the cooler climate. Soon we arrived to a gorgeous cabin style hotel that reminded us of our Safari Days from when we lived in Kenya. Gorgeous dark wooden walls, cosy luscious furniture and that smell of oak and homemade dinner hit us as we entered the lobby. As it is expected from Matt, he booked us in to a room with a view. We rarely pay attention to the status of the room – we just want great views. The Belmar delivered. We arrived and simply sat there, staring out the balcony for 20 eternal minutes. You could see the coast from our room and between us and the sea there was not a cm that was not covered by lush green forest.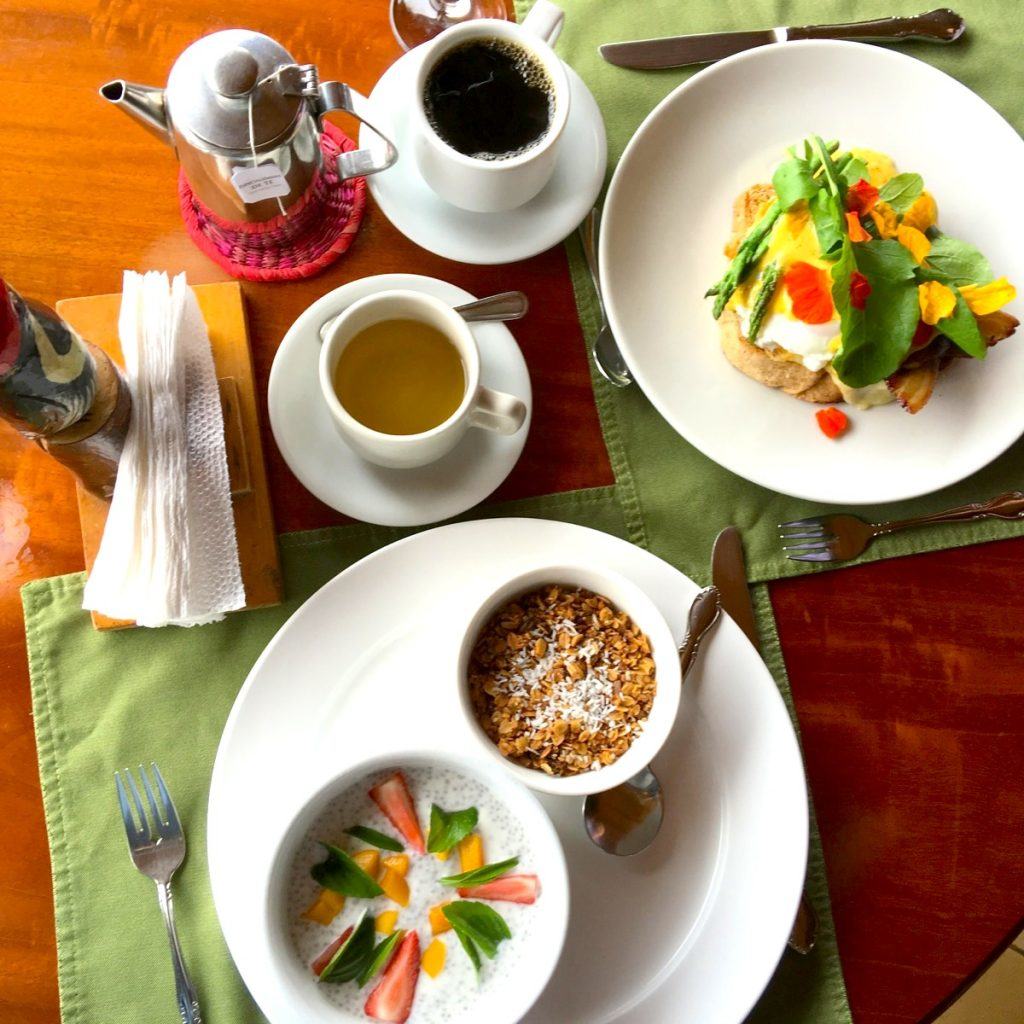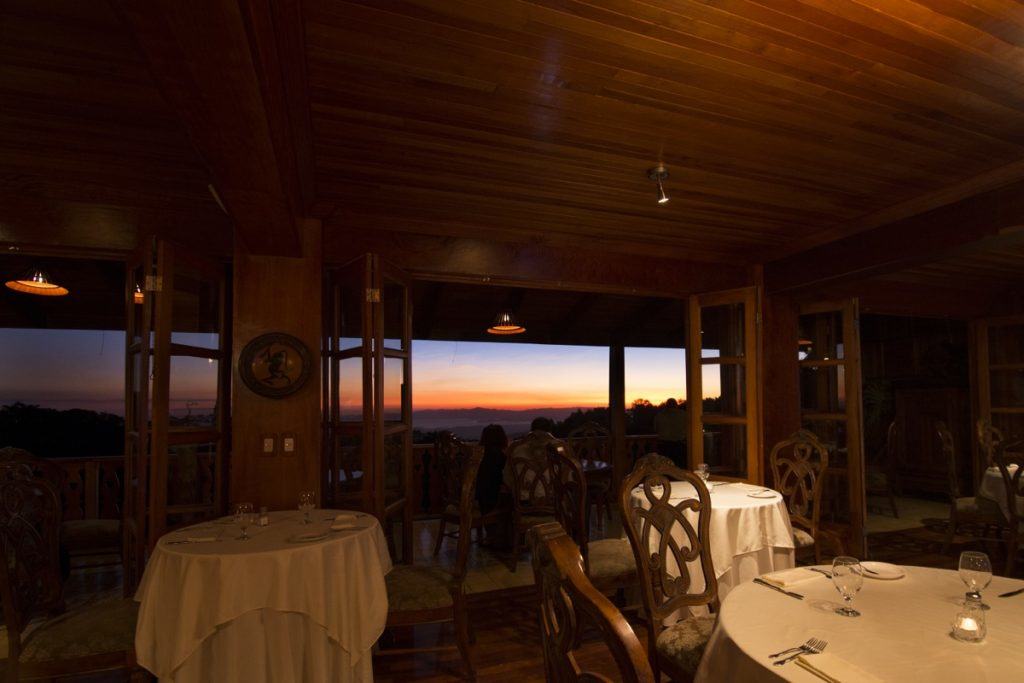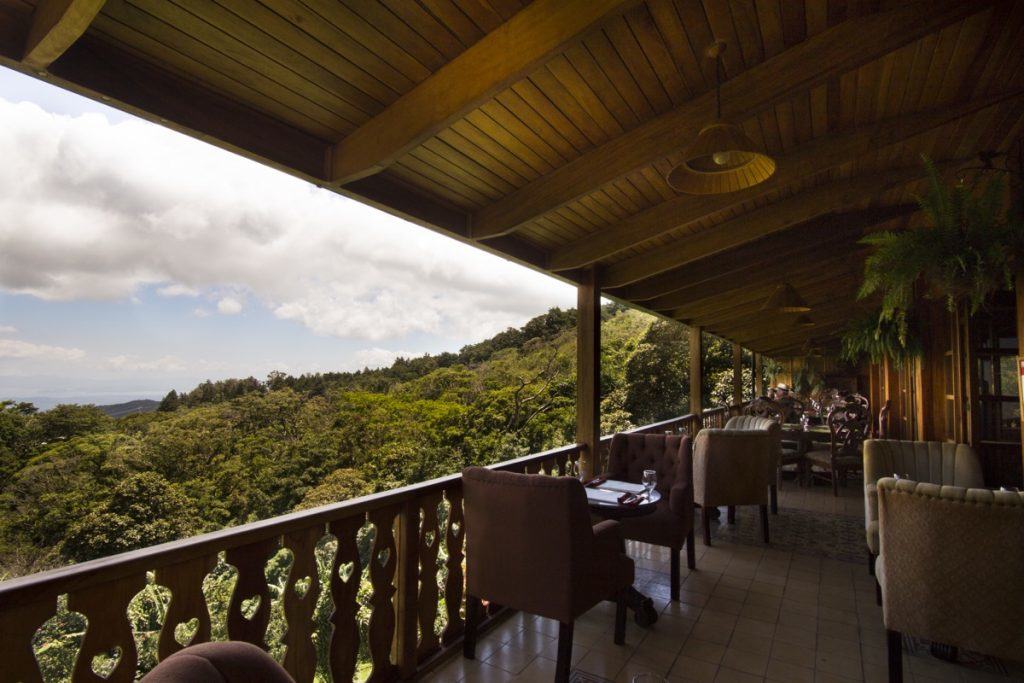 As we went down for happy hour and dinner we discovered that EVERYTHING is locally sourced and organic. The cocktails are mixed with local herbs. The food comes from their veg. patch and farm. Getting back to our room I also found that the toiletries were also organic. Banana Mint conditioner. Lavender body wash. . . all by Raw Botanicals. I don´t know about you but I am a total sucker for that – and so is my skin.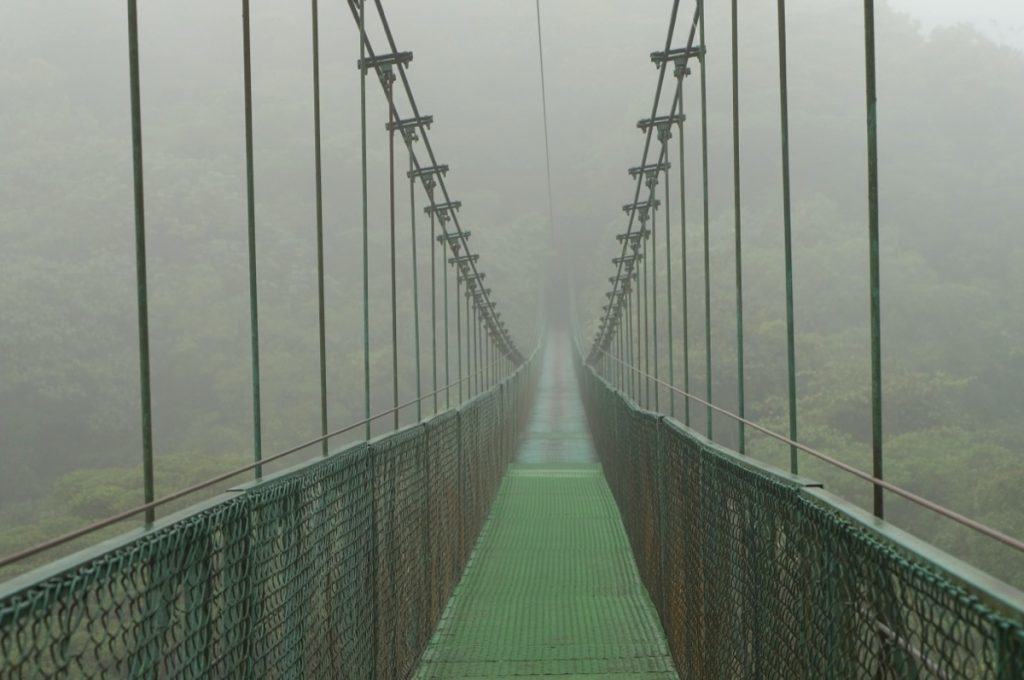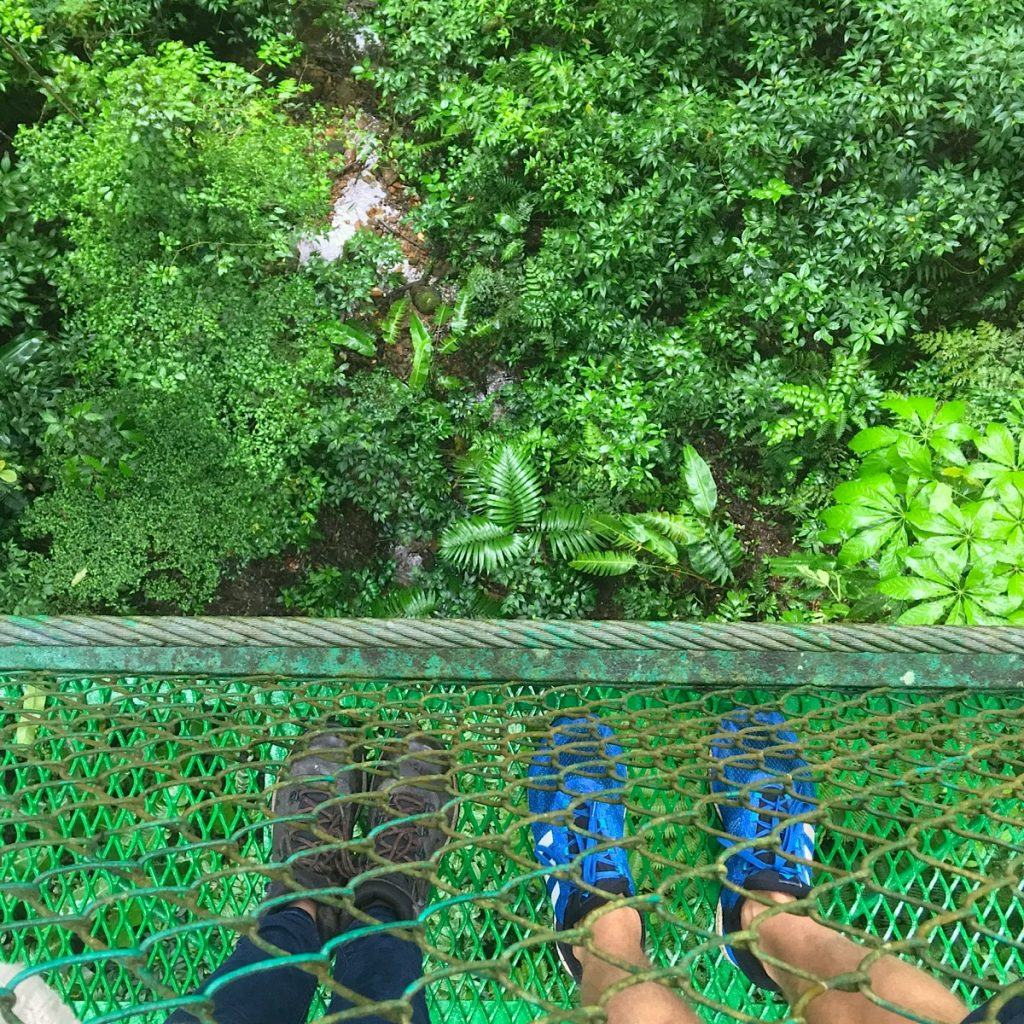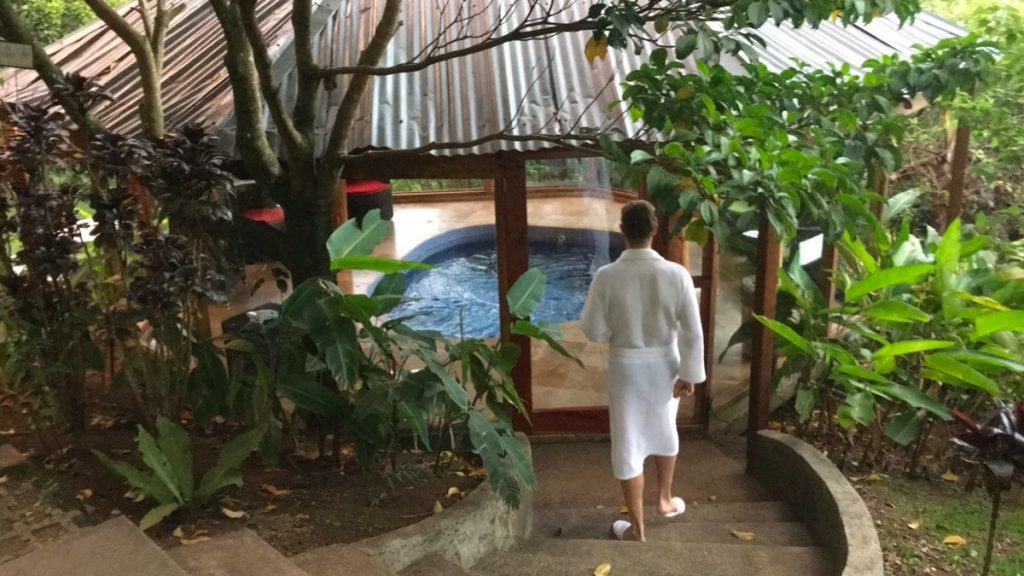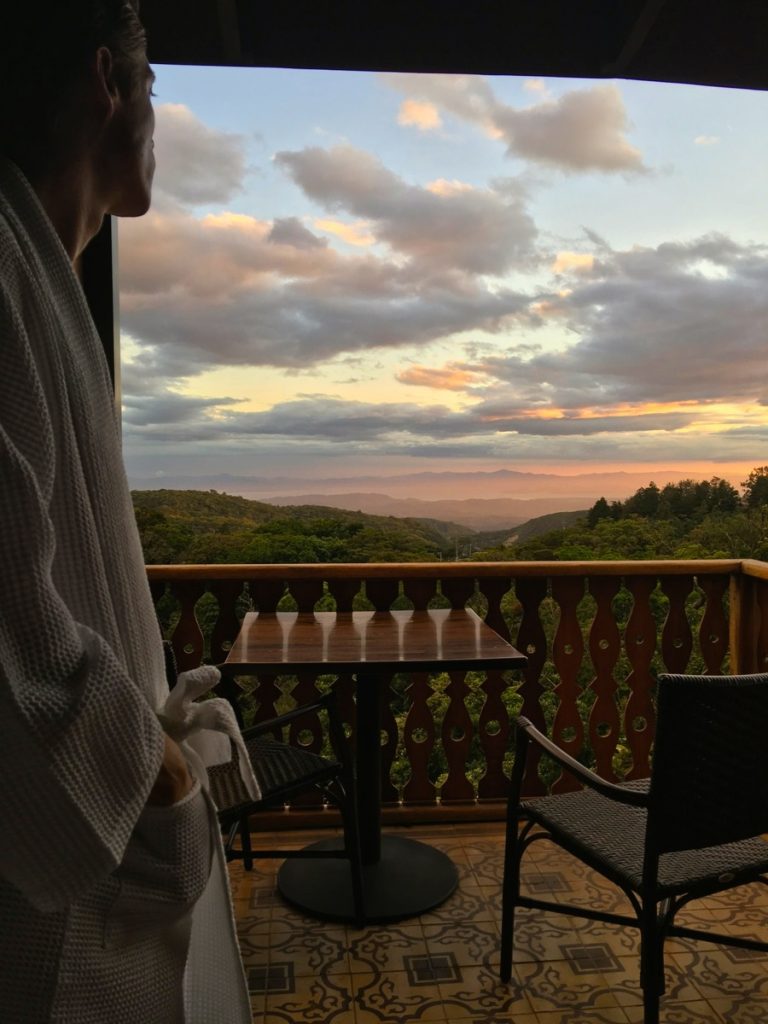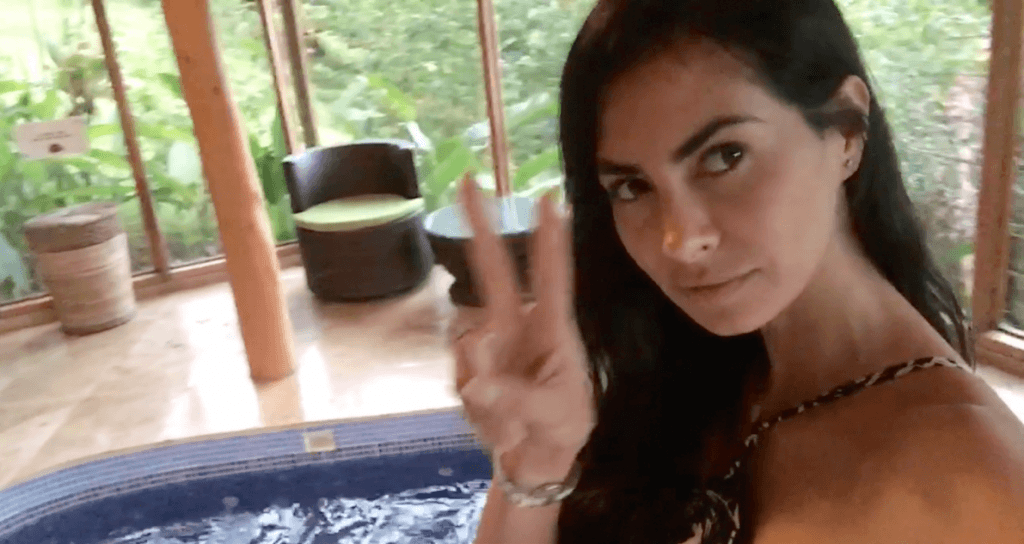 As we returned form a long day hiking through hanging bridges and doing extreme canopy, we discovered the garden jacuzzi and lake. If you are keen on experiencing these extreme activities, I recommend the SELVATOURA PARK  for the bridges (they are closer to a natural reserve and less crowded). The 100% AVENTURA Canopy has the longest line in the region and safety is impeccable.It also has an adrenaline hit with an optional "tarzan swing" at the end. After our tours and a big gourmet dinner we sunk into the perfect bed. On sunday we had a jazz brunch for breakfast after a delicious yoga class.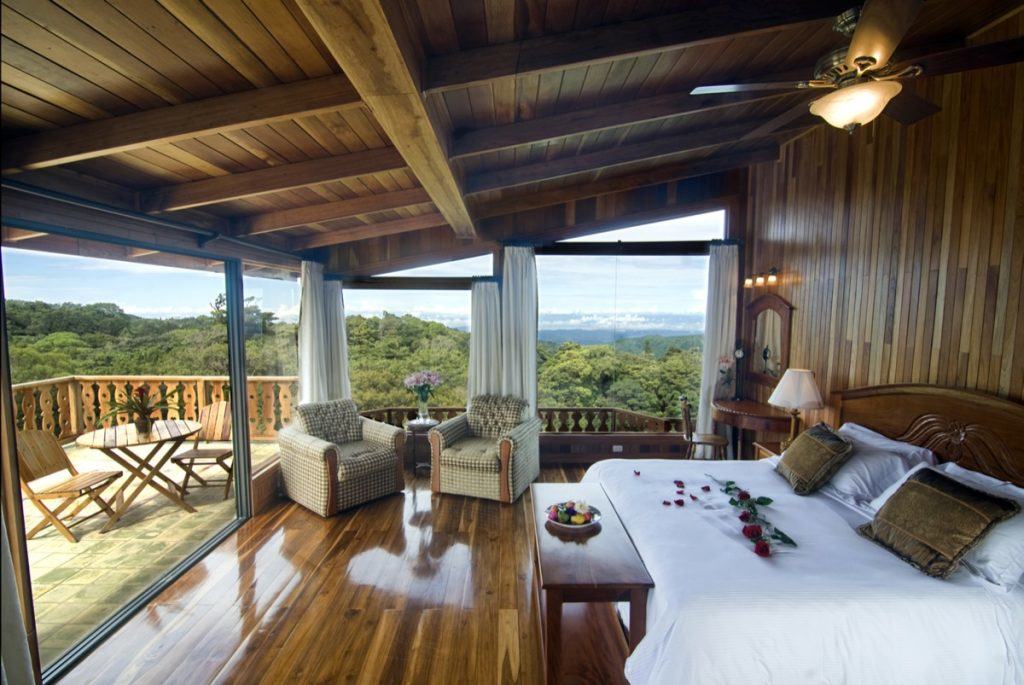 Chalet Room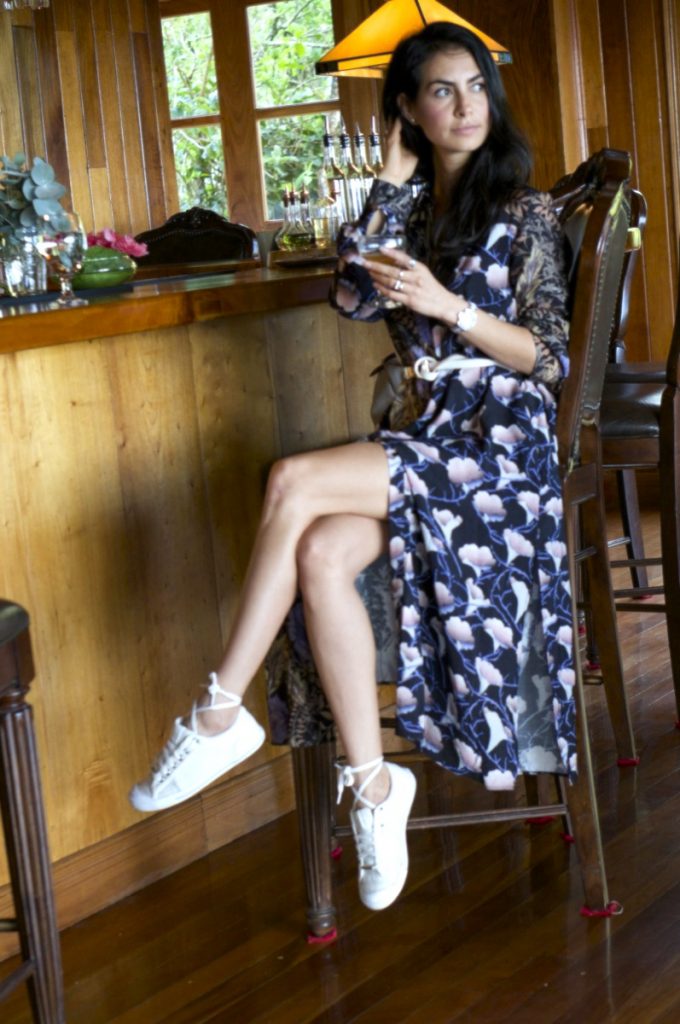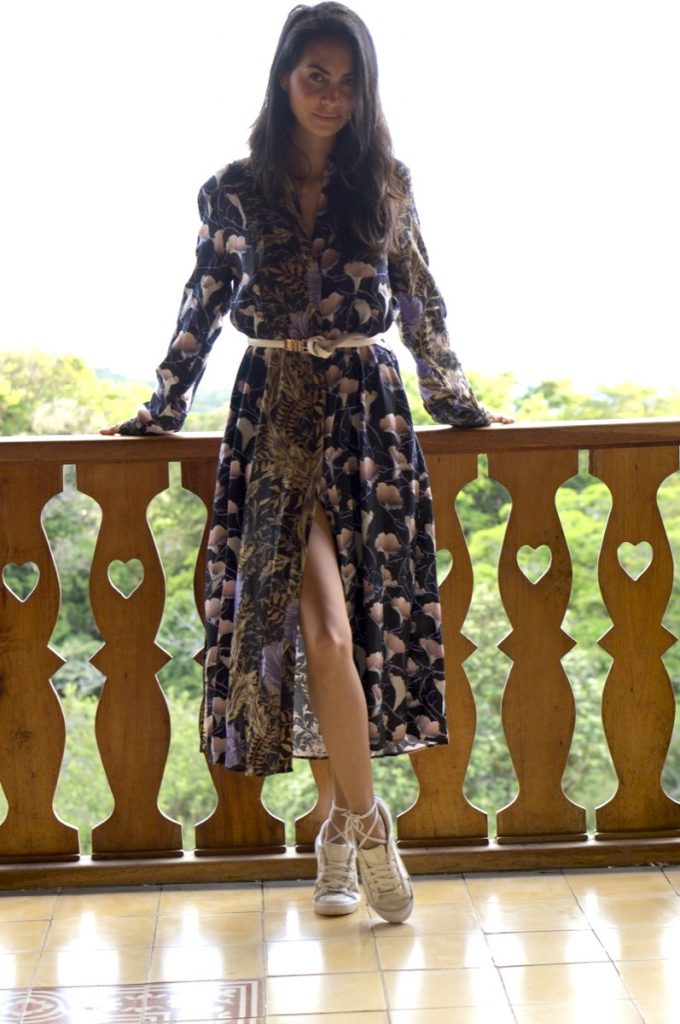 It was paradise for a romantic weekend and I can´t wait to take every friend that comes visit and my parents back up there. If you are in Costa Rica and want a mix of adventure and luxury THIS is one of  the best spots. Honestly, do not miss the HOTEL BELMAR.