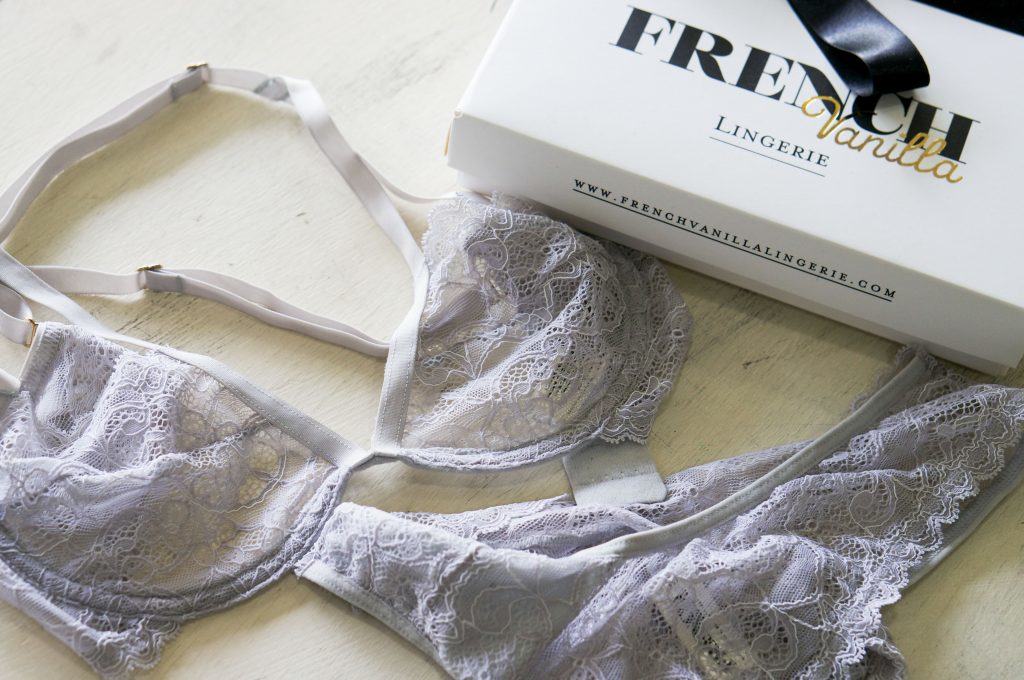 We met outside The Market (a restaurant in Costa Rica), a few metres away from where Olga and Maria Alejandra showcased their collection on the catwalk. Sitting between them, I immediately realized their contrasting personalities.They were both super sweet and typically Caleñas (Colombian Region). As we began to talk, I began to understand the duality of their brand – a mix between comfort and sensuality.
Why did you pick that name, FRENCH VANILLA? ….  What did you want to create when you started working together?
Olga -We wanted to get that mix between the "sexy and elegant" and the "soft and feminine".  Just like we see Parisian women. That is why we were after that black and white contrast. White for its clean touch and romance and black for being classic, elegant and sensual.
Do you feel you to are that contrast, that duality of your brand? Does each one bring a different facet or are you both a mix of both sides?
They immediately confirmed my suspicion. Both Olga and Maria Alejandra knew perfectly well who they were, what they are after and know they are a great complement and contrast to each other. The balance and dynamic was evident.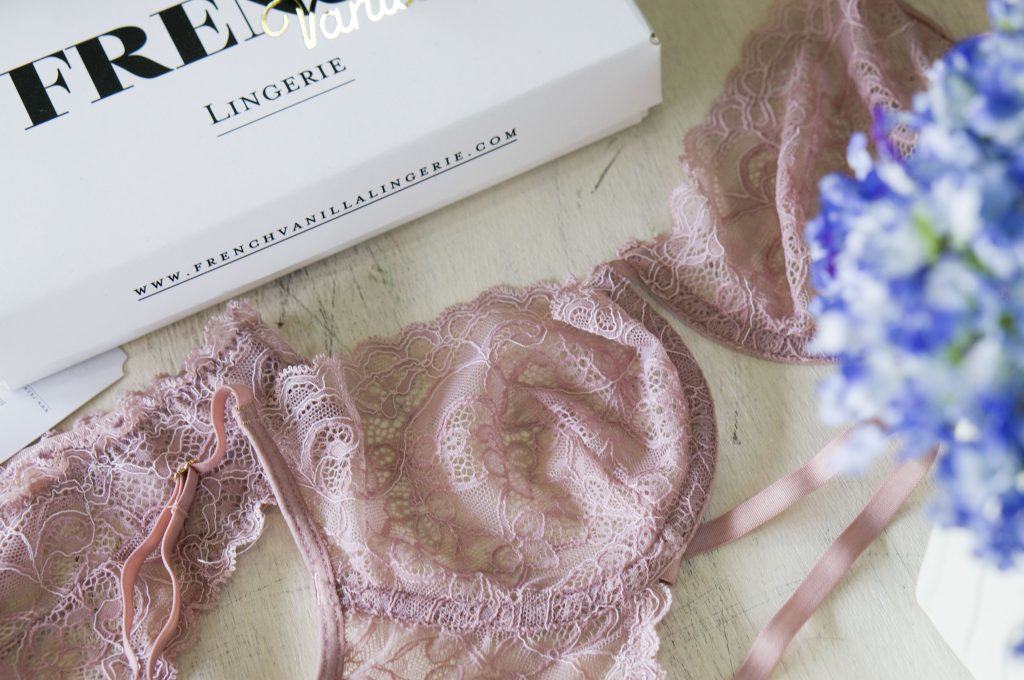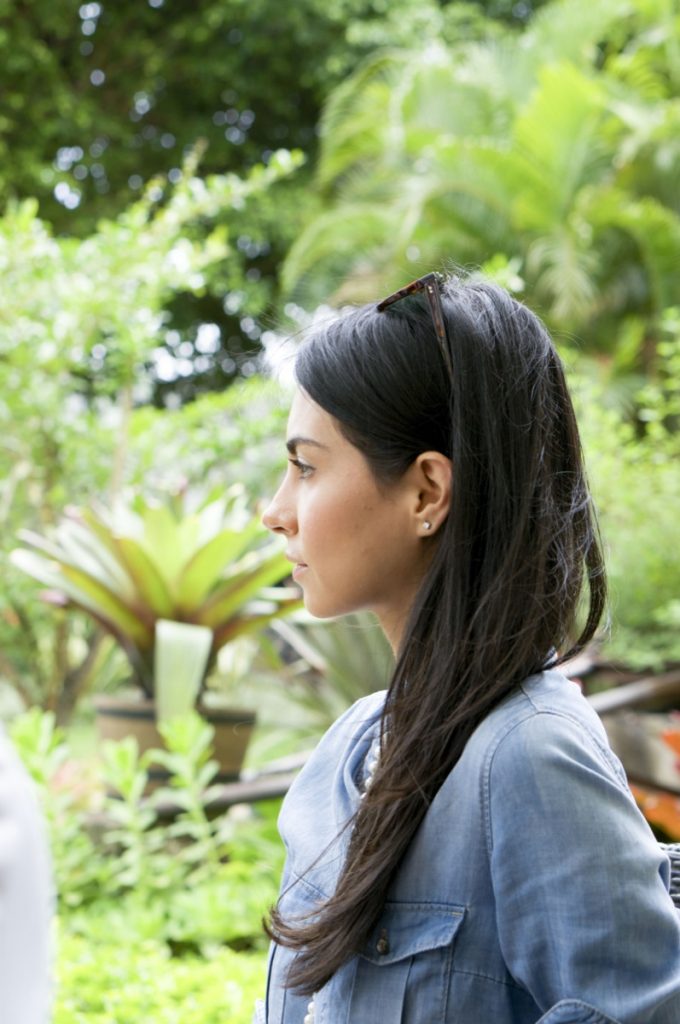 What do you think about when you create your lingerie?
Olga – When we create we think a lot about the woman who will wear it. We think about what she wants to transmit. We think about her feeling sure of herself, of her being a woman that shows confidence and feels beautiful the moment she puts our lingerie on.
Maria Alejandra – We also want that woman to choose lingerie as part of her outfit. . . Usually one focuses on what people will see and not what we have under… the idea is to give it the same value.
They then told me that the intention of creating their designs aimed to communicate a message, a new image of the modern woman and break the stereotypical Colombian woman. This is a new generation. They bet on the natural, in women believing and creating for themselves. They believe in a sensuality that is transmitted by authenticity, intelligence and a way of being – not just the physique.
This all comes together in the three pillars of their brand: Sensuality, Elegance and Confidence. This is what each one of their garments aim to convey.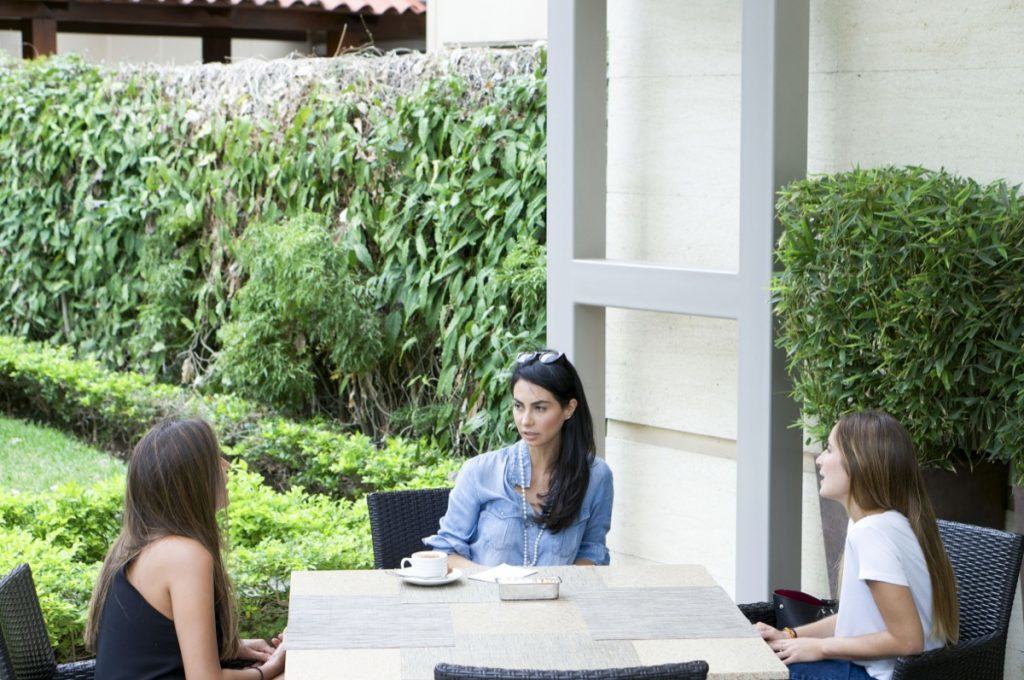 What do you want to create with your pieces?
Maria Alejandra- We want that each one is something special for the women who buy it. Just like they may have a special ring, a favourite purse or a shirt that they know is going to make them look and feel confident and beautiful. . . . that is what we want FV to be. We want that each piece is special to you.
With only three years of doing this, tell me about your process of creation, what has it been like ?
Olga – Undergarments have a lot of detail. From the bands on the bras to the packaging, we think of it all. We want to make sure it all goes in through the eyes, so we need to make sure even the packaging is right that there is a thin piece of paper wrapping the garments . . .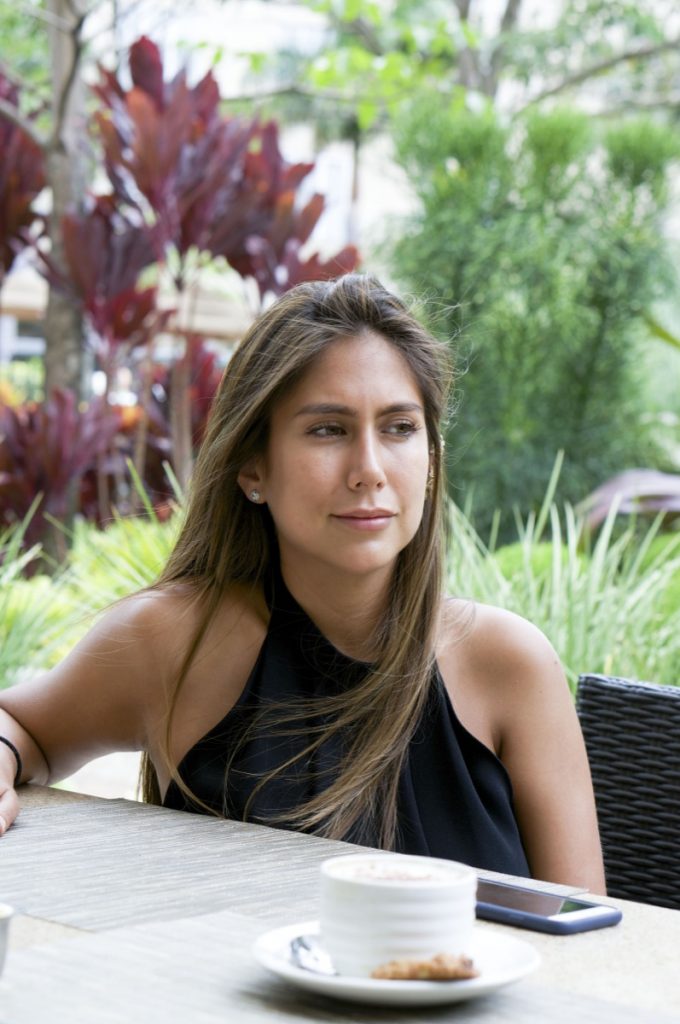 Do you give priority to aesthetics or functionality – or do you look for a balance when you design?
Olga – A balance. Out pieces sometimes look so elaborate that people think "ooh, but will it be comfortable?, will it be to tight?…"  But we are very careful with that. All these straps and details won´t hurt you.
And for aesthetics…
Maria Alejandra – We aim to give something different, like the bra Olga is wearing (a strap shows from her Tshirt in the middle of her neck). It gives a different touch to the outfit, without it it wouldn' t be the same.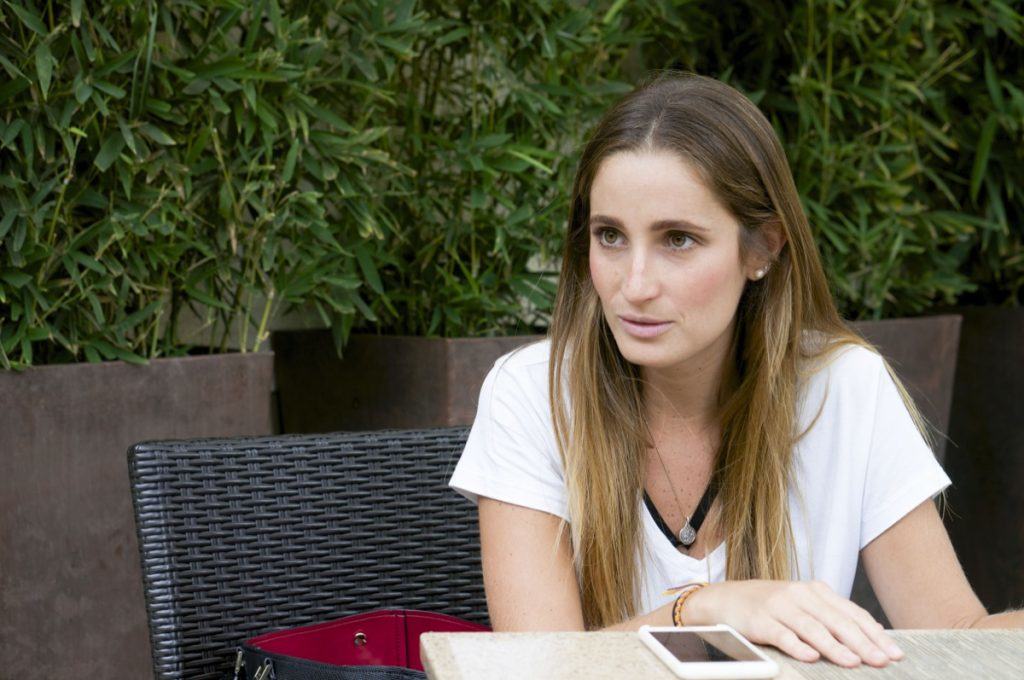 And what do you think…What are you thinking when you design, do you think "we must create something sensual, sexy…comfortable"?
Olga – Something that we do is create a story every year. So, for example, this 2016 we named our story "Nostalgia" and it is inspired in the 70s. So we work around that concept all year round – our palette and the tendencies are inspired by it.
Maria Alejandra – But we still to always keep our essence  as FRENCH VANILLA. We use the lace, the straps and manage certain colors and trends…. this time what we wanted to convey was an empowered woman that is very authentic. . . Like, when you see someone that is incredibly sexy but in a natural way,  she is sexy because of how she moves, how she talks and what she wears – it is very different to the girl who comes up to you and flicks her hair and brings out her body. We aim to communicate THAT natural woman, and our icons for this are the IT girls from the 70s, they always owned their style.
Olga  – And the mix of all that creates our look, relaxed but sexy.
They proceeded to explain to me that by relaxed they don´t mean Jeans and a T – but a natural, original and effortless self.
So why lingerie and not clothes?
Olga – Because good lingerie was a need in Colombia.
Us as Colombians went to the US to shop. . .  We could not find something that we loved or that we had to buy in Colombia.
Have you encountered different stigmas, taboos or reactions in different countries?
Maria Alejandra – Yes. Totally. The Colombian woman takes a bit more risks. . In Costa Rica, we find women to be more conservative.
Olga – But it has been a challenge for us, having to change that chip on women everywhere. It has been a process. We don't want people to see our brand as something for special occasions, or for night – we want it to be something people also use during the day, anyday.
Where does FV want to get to? What is the end goal?
Maria Alejandra – We want to open our own shops in Colombia. That is where we started. Here in Costa Rica we will continue to give it our all but we do want to take the brand further – we want to take a little bit of us to every place and make sure that our brand is talked about in every place.
Olga – Right now we are very focused in Costa Rica, Perú, USA and soon in México.
Maria – Women are super feminine there, they take a lot of care of their appearance, I mean, they are always perfect. …
We continued to talk about their plans, about Mexico and their designs for a while before we said our goodbyes. Shortly after, I went to Entre5inco, the shop where  they distribute their brand in Costa Rica. I tried some pieces on and fell in love. Not as part of a sponsorship (or even to their knowledge), I now own a few FRENCH VANILLAs in my closet. You will probably see them peeking out of some of my future outfits.