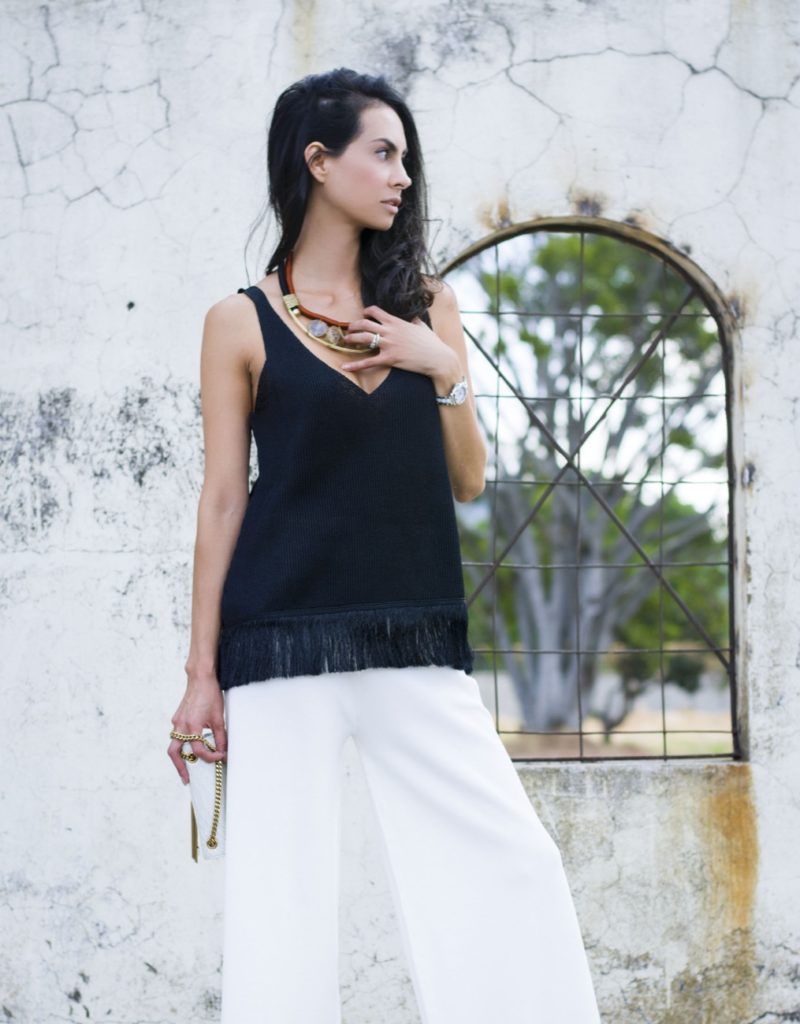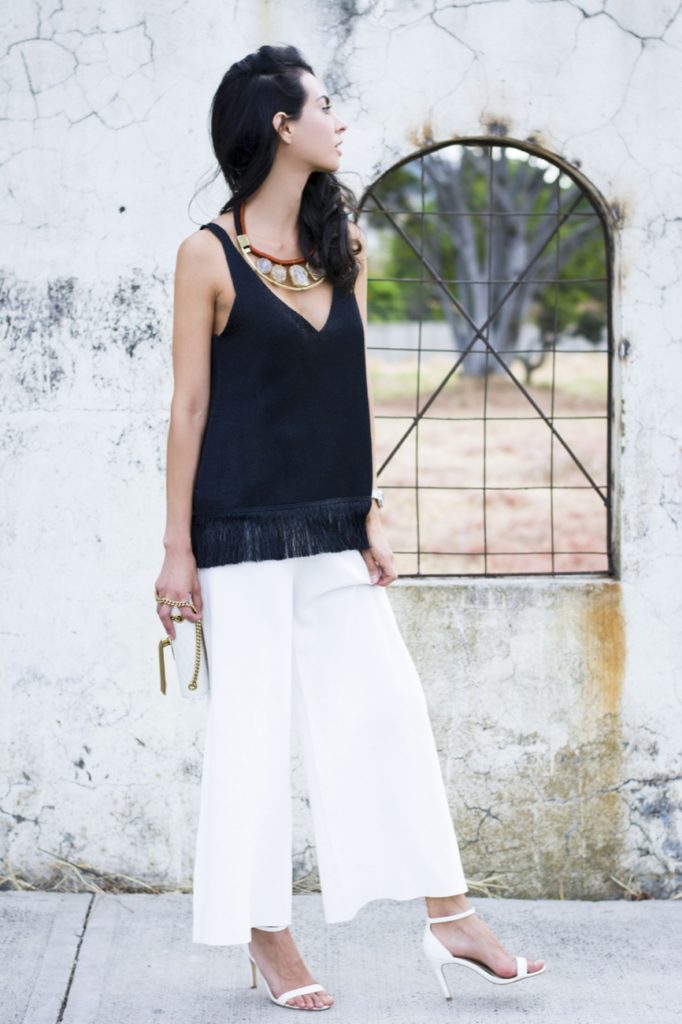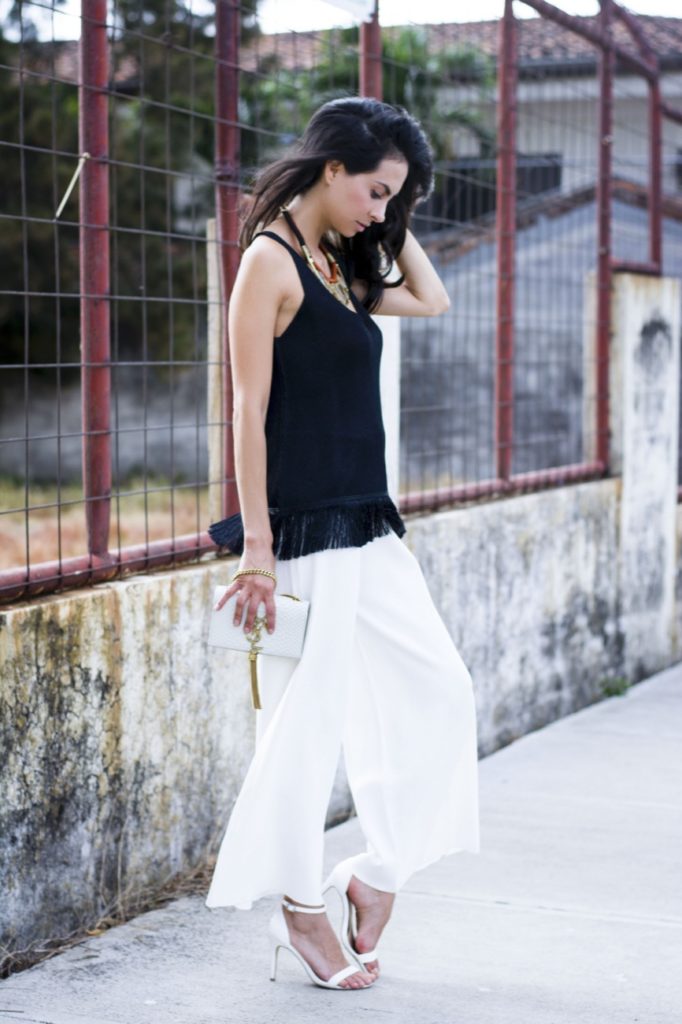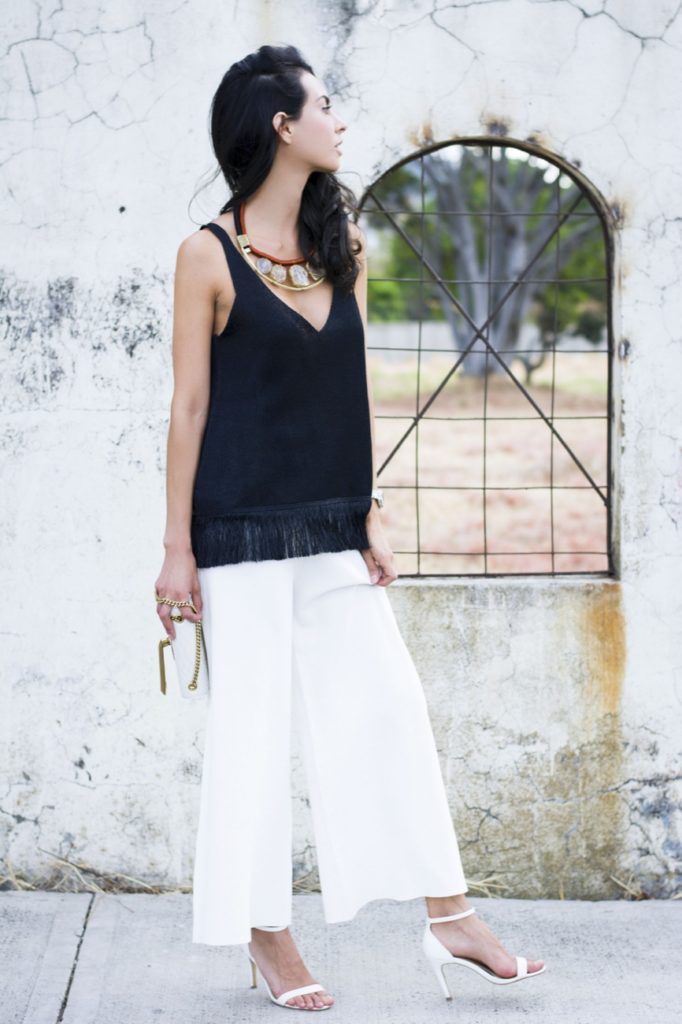 Spring is usually about flowers, colors and a fresh breeze – but this year we have the monochromatic trend -which I love. Sure, you  know I am up for patterns and yellow flowers, but I dress according to my mood and there are days when Iam feeling the sultry of spring and maybe not as bubbly as in my last post. That is when I turn to black and white. What is there not to love? These colors are as classic as the golden days of cinema and Rita Heyworth in Gilda  – but they can be a little boring if we don´t give it that little extra "je ne se quoi".
My suggestion here is to go with SHAPE. If you are not going to dare with color, do it with shape. Wide legged culottes, a light knitted and fringed blouse with a lovely plunge and an accent of tribal. Voila! Ready to Rock it.
"Mundson: Gilda, are you decent?
Gilda: Me?  Sure…I'm decent." . . .
Outfit  Adolfo Dominguez