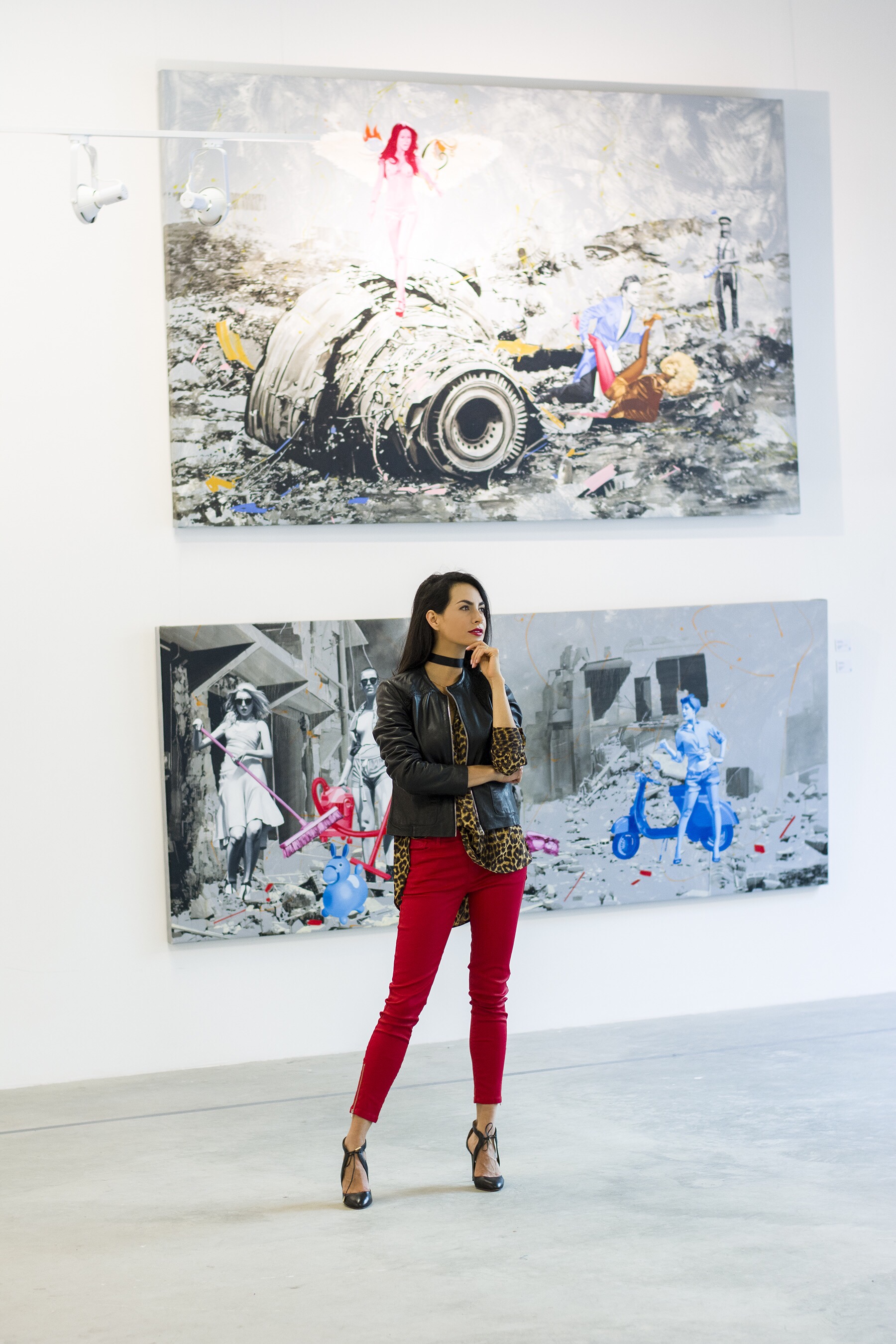 People have asked me to describe my style and I always find it very hard to do so, but I can tell you this: when it comes to editing my closet I tend to go for solid key pieces with two general trends:  CLASSIC or ROCK AND ROLL. Then I mix and match them in one outfit to make a statement. Today I want to talk about some of the strong pieces every girl should own in her closet. These pieces can make a outfit go from common to bold effortlessly. Look for:
Red Pants. (leather if possible)
Black leather jacket
Blouse with prints. Leopard is my fave right now.
Red lipstick. Yes, I know this is not clothing but it can dress you just as well.
As you can see here, these pieces look great together and give a very powerful vibe, but truth is you can mix and match them with the rest of your wardrobe as easily as your favourite pair of jeans and they will never go out of style. As usual my recommendation is to 1: go for quality 2. fit and 3. An interesting cut. Here, Cortefiel has a great alternative to your classic print blouse. Check out the sexy zipper. Mango also just launched a great line of faux leather pants and real leather jackets with great cuts. Aquazzura shoes, a black ribbon choker and gold chains to top the look. Great for an afternoon shopping for Art in an exclusive POP-ART expo in Costa Rica. Thank you for the invitation, ARTFLOW.
This time I gave my husband a break: Fotos by @TaniaCV8. Follow her in Instagram