Intelligence and beauty are not incompatible, I thought as I saw mother as she answer an important email with one hand while she had her manicure done on the other. With an impressive career path  and the image of an impecable  woman 20 years her junior one can not argue against this. Thanks to my mother I have had a beauty rutine from a young age. It is the simplest beauty regime in the world, but I promise you, it wil make a massive difference. The key is having the discipline to do it and top quality professionals.
After doing the same monthly beauty routine for years and having lived in over 8 countries I know what I like and what works. Here you will find my personal recommendations of the treatments I get done and the professionals I go to in Costa Rica. (I have my favourites in other countries, contact me to ask).
FACIAL CLENSE
If you have delicate skin the best thing is to see a dematologist and get a personalised  treatment. In Costa Rica it took me a while to find a doctor that was up to my standards and dedicated to solid natural results with non invasive treatments. Doctora Fumero is now my go to derma and even my grandomother comes all the way from Mexico to see her.
The treatment she recommended was a regular facial cleaning process. I suffer from the monthly mild acne and this makes all the difference (this and a good diet: no dairy, little sugar and loads of water).
Once a month I also get the TRINITY facial done, it is a three step serum treatment that consists of exfoliating, cleansing, and skin tightening through laser. It works as a preventive treatement for upcoming years.
Aside from this I have just one more advice: SUNBLOCK EVERYDAY.
I will reveal my daily routine and products in a later post.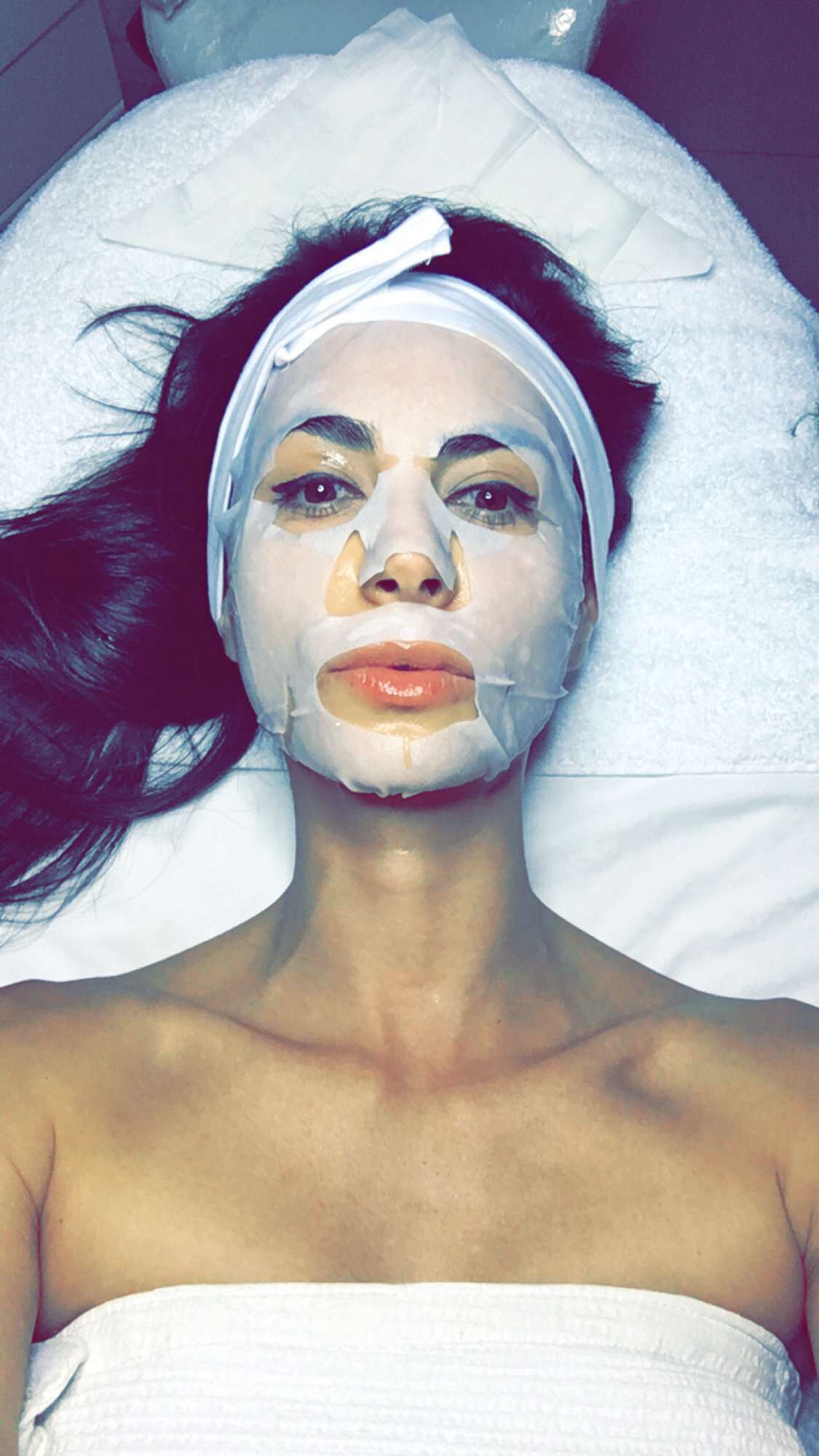 BROW DESIGN
Naty, owner of THE BROW BAR has a fresh take on eyebrows.  What is the difference between her process and a regular brow-pluck or wax, you ask?  To start, her multiple studies in several countries,  a brilliant sense of art/aesthetic and the rare ability to create custom-shape eyebrows specially  for every face. I have been doing "threading" for some time now and I can tell you, going with a designer as opposed to a cosmetologist is crucial. The result is a clean, elegant natural eyebrow shape designed based on your unique facial features. A good design will enhance your best features, bring out your eyes and make any make up look fantastic. Just think of Cara and what her brows have done for her. The consequence of getting bad eyebrows could be fatal (don´t believe me? just check out her before and after pictures on her IG @Thebrowbarcr)  There really is nothing worse than tacky fake eyebrows – and if you suffer from them, Naty can help. You are your face. Please, frame it properly.   …Besides, have you seen the brow bar? It´s gorgeous! I feel like I am in a super chic tattoo parlor. I´m going to have to write a post on the decor later.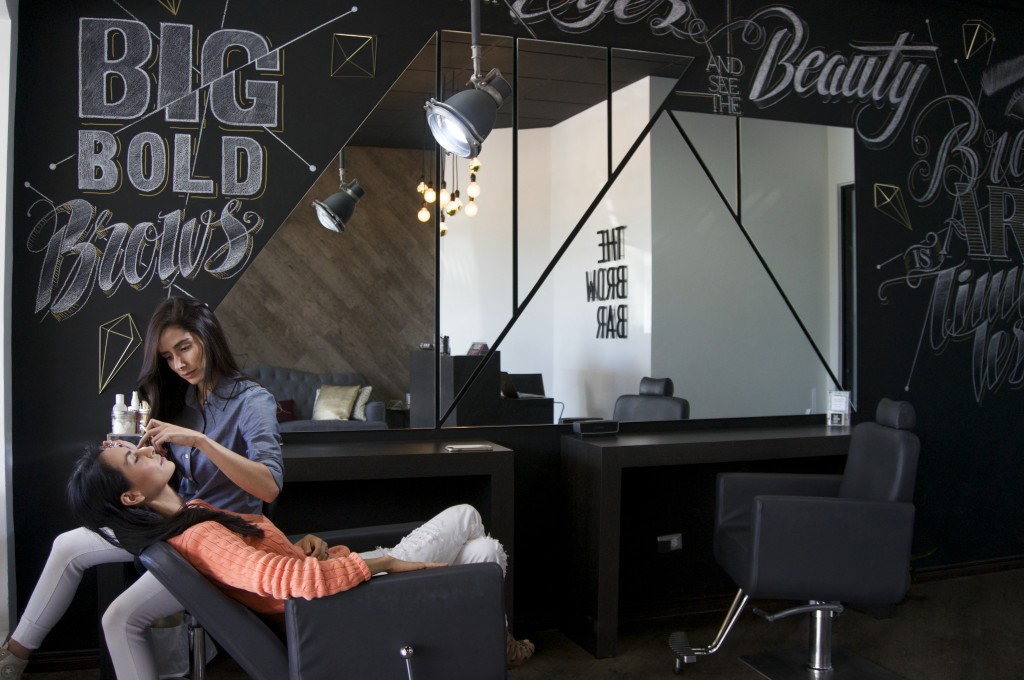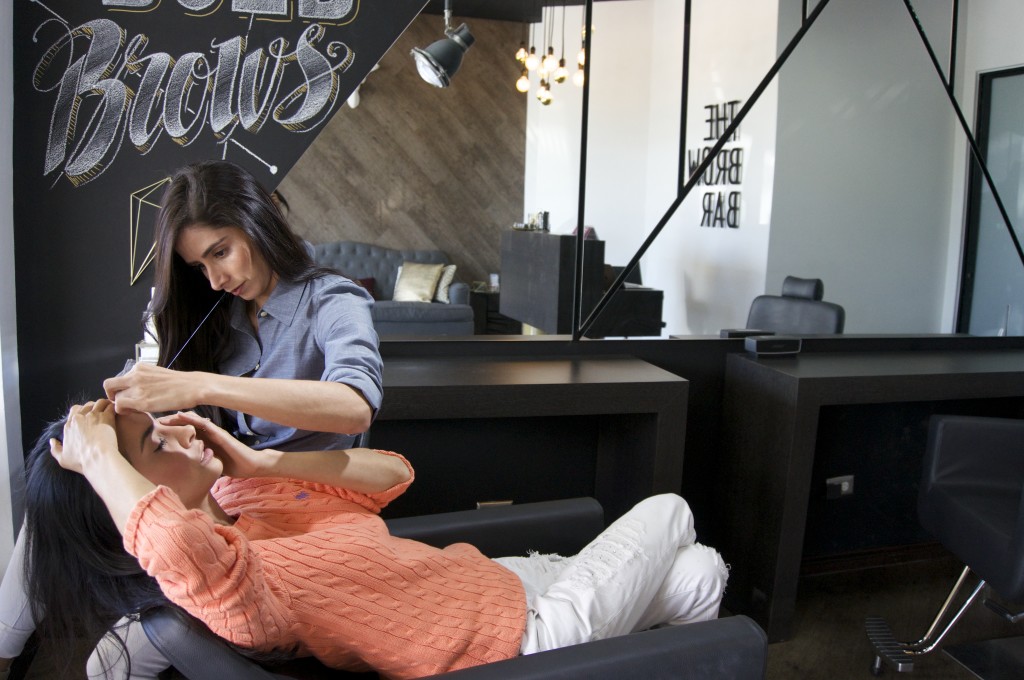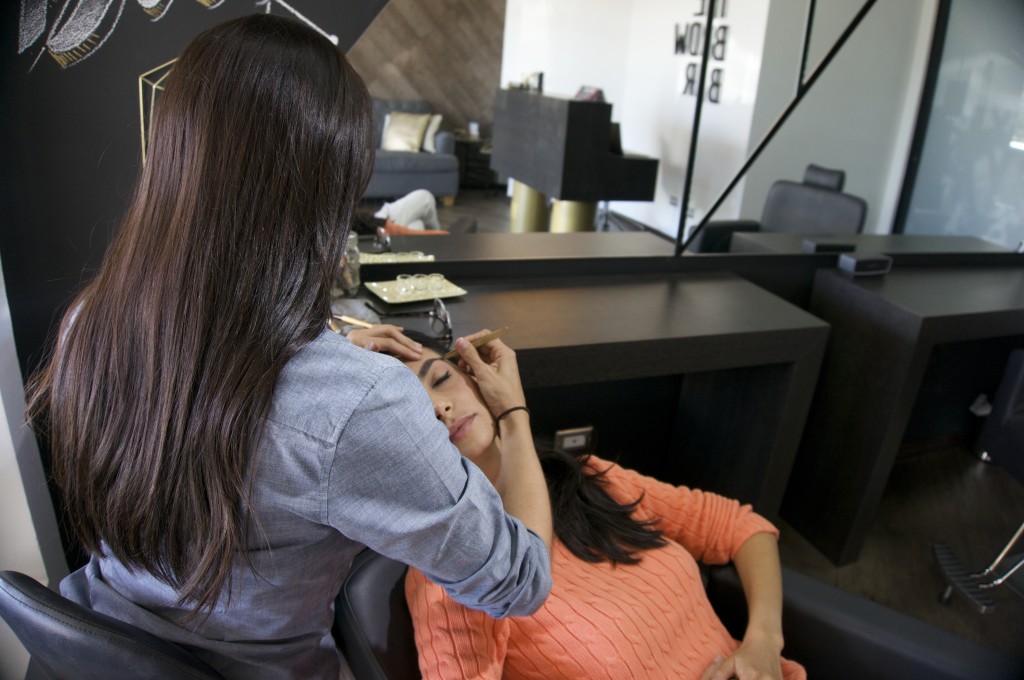 HAIR TREATEMENTS
 Hair is a symbol of fashion and status among many other things. And whatever your intended message may be I cannot stress enough the importance of having a well kept mane. A good cut can truly make an outfit.
Here in Costa Rica, Derly is my hair stylist. After seeing how she cut my hair once, I put myself in her hands and let her do whatever she thought was needed.  The result? I love my hair.

Here Derly makes some suggestions:
Weekly Routine
Make sure you use the correct shampoo for your hair  texture,  state and color. When you wash your hair make sure you massage in circles and clear it thoroughly. Conditioners should also be specific to your hair goals and generally left in for 2-5 minutes.
Use an intensive treatment once a week. Rinse with cold water and use large combs to untangle. Minimise the use of heat.
Monthly Cares
Depending on your hair needs a professional will recommend different alternatives. In my case, Derly uses hair-botox. A repair and hydration formula that activates with heat. The results are a heavier fall, a healthy look and shine.
MANICURE & PEDICURE
Hands say a lot about us. As a designer and en eternal jewelry apprentice,  it is hard to keep a manicure for long.  Sadly some of the longer-lasting polishes in the market are the most agressive for the nails. I have found Opi is a good medium, and I LOVE that they follow the catwalk color trends.
Still, I like to give my nails a break between gel manis – but in between my hands are still impecable. A good nail brush is needed every day, regular cuticle oil , coconut oil and karité cream are in my bathroom and my car at all times. Soon, I will write a post on natural beauty remedies you can try at home.
Here me getting my my mani from CF Studio (Nails) in Escazú.