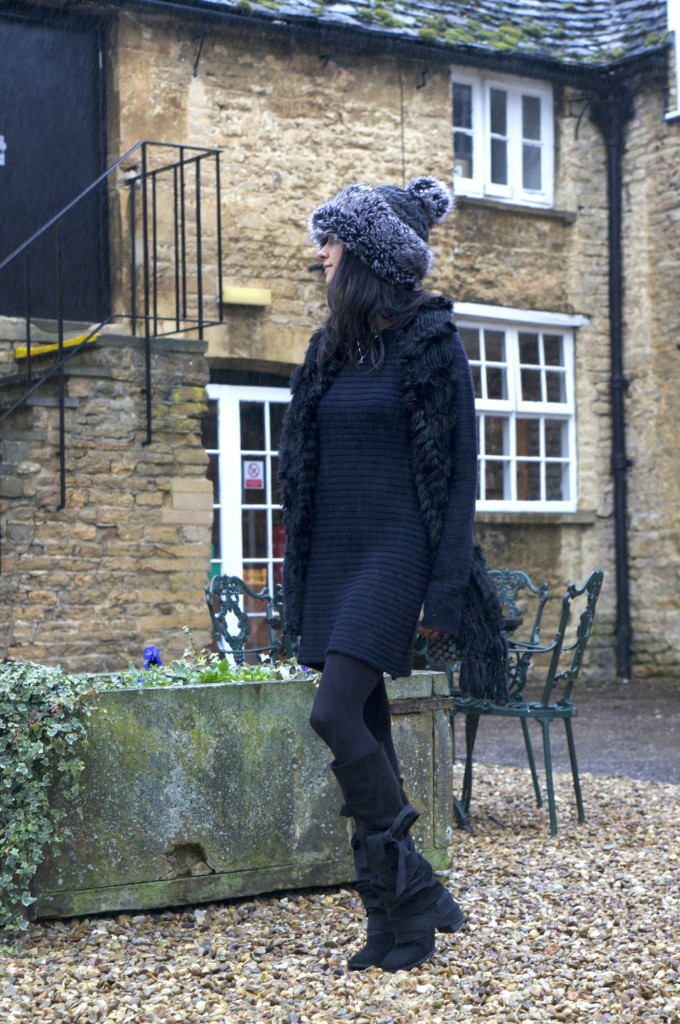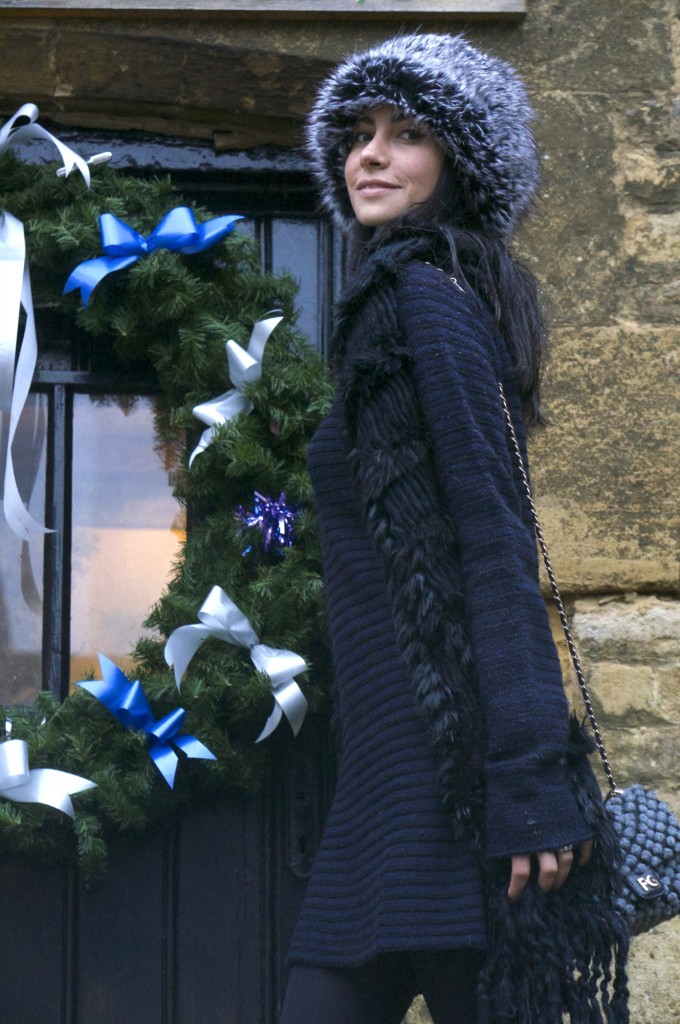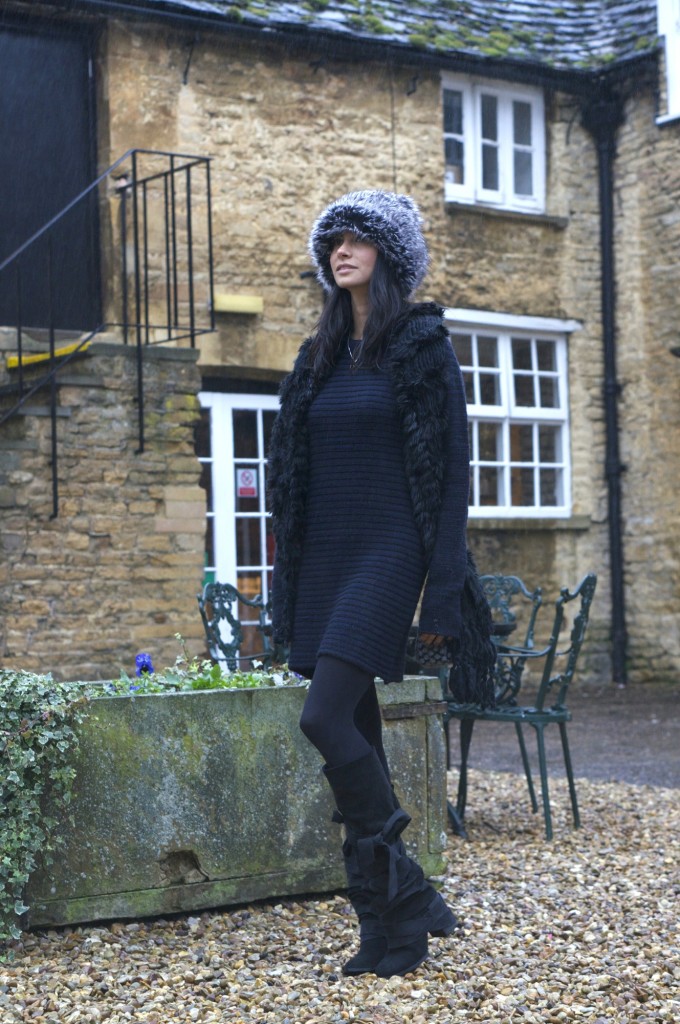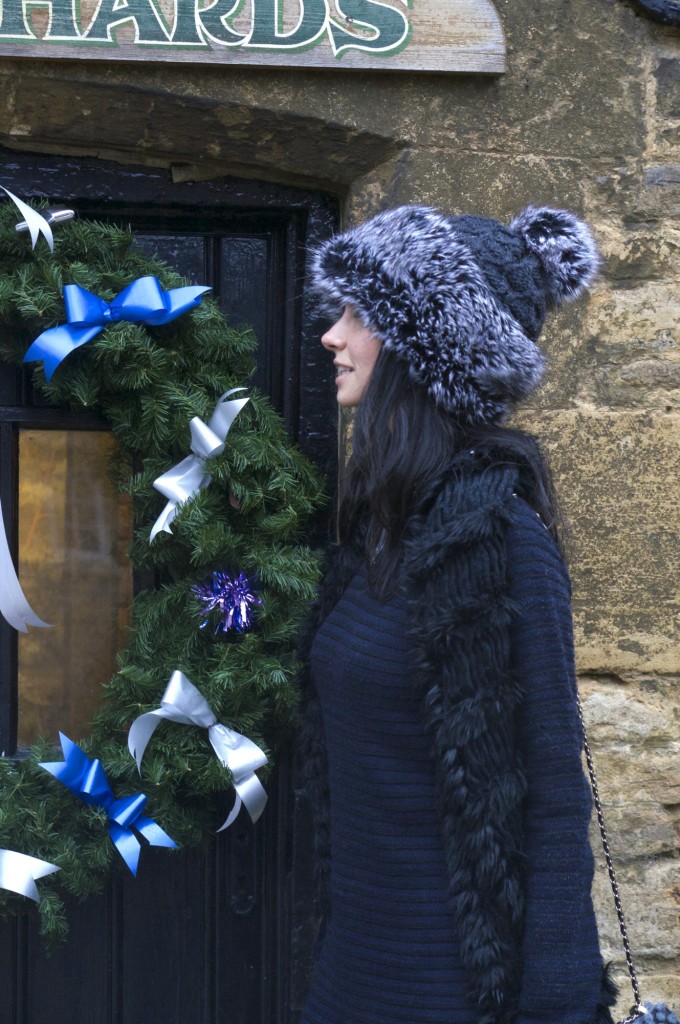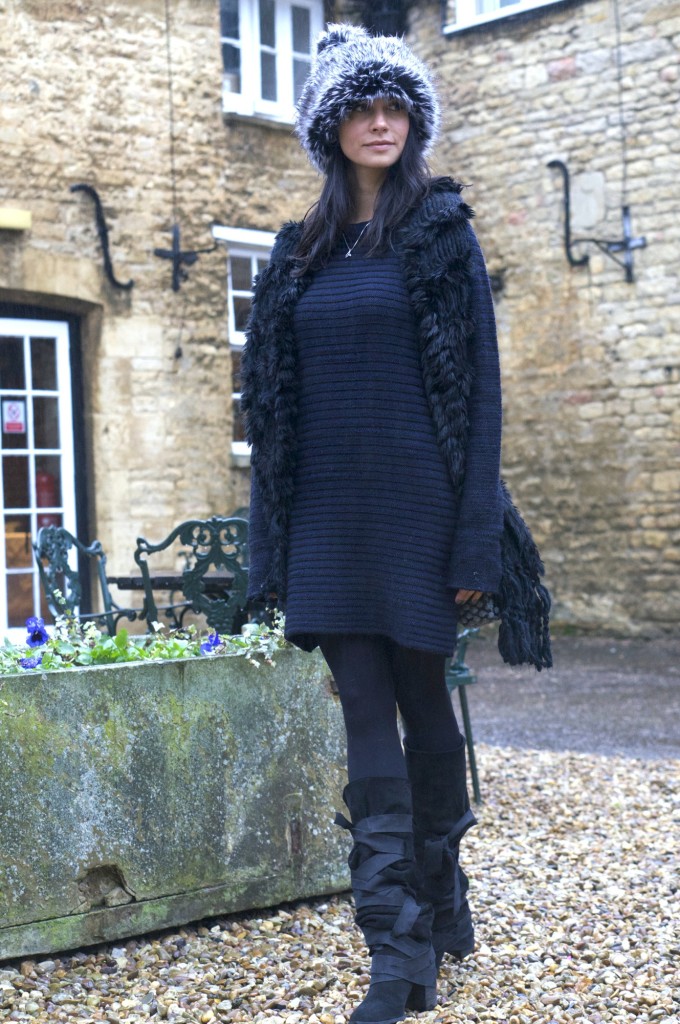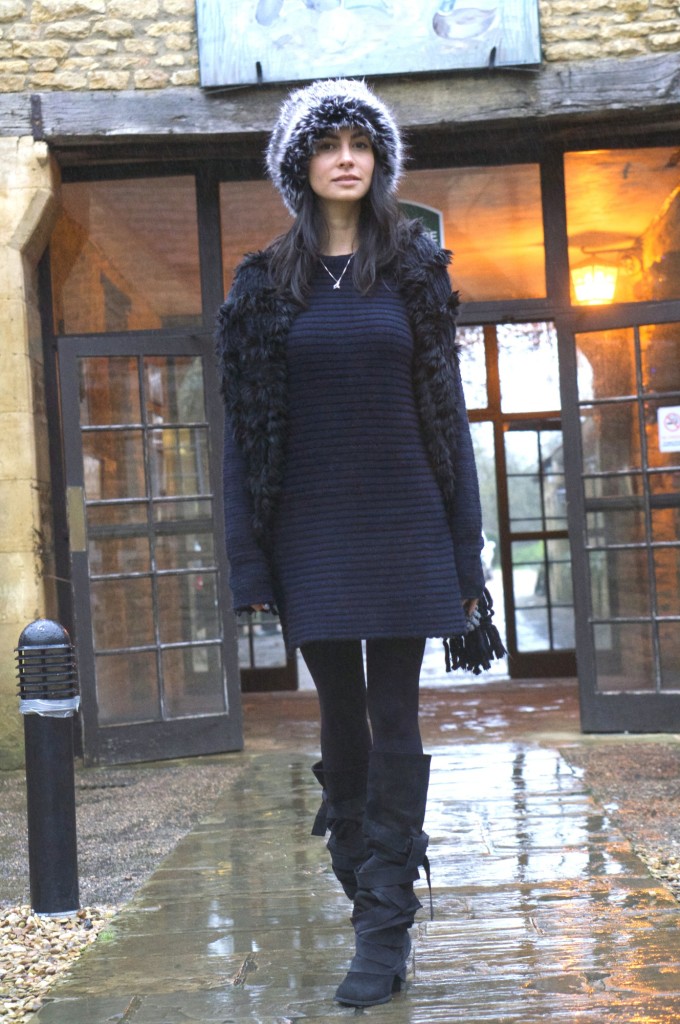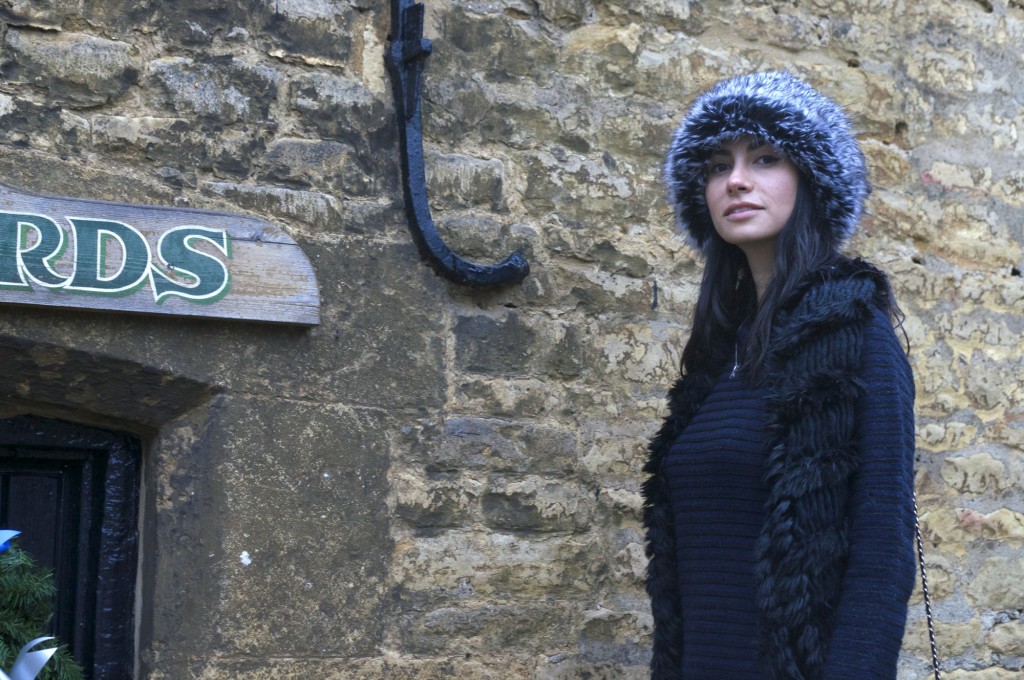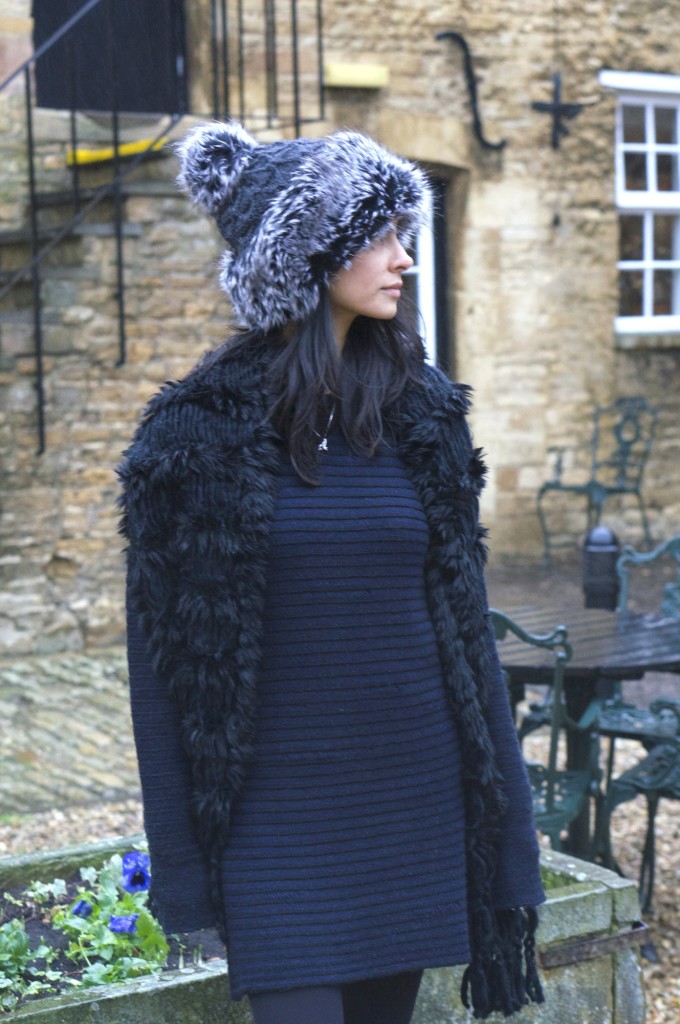 We have finally arrived to the English Cold. And I know that if you are reading this from the UK you will argue that this year we have a "mild" winter. The truth is that for hot blooded latin creatures like myself this weather is enough to freeze – unless we are dressed accordingly.
As I have mentioned in previous posts, my first winters were a stylists nightmare. My only aim was to avoid frostbite and aesthetics took a second stand. Things are very different now. For a day like today, spent walking from pub to pub and restaurants meeting family and friends, I want to look feminine and well put together. And what better way to do this than with a knitted dress?
If you are reading this in a more tropical country you may not even be familiar with winter dresses. And yes, there is such a thing! They are excellent pieces to have in ones closet. Like sweaters, they are  quite atemporal and easily re-styled to make them look different.
If you are looking for one, I highly recommend European and American Brands like Isabel Marant, Ralph Lauren, Zadig and Voltaire, and many others that use the right materials and have a more classic cut – which will allow you to make a greater investment without the fear of them getting old soon.
Here, one of my favourite dresses from Zadig & Voltaire, a Parisian house that produces garments with a lot of attitude and great quality. Merry Christmas!