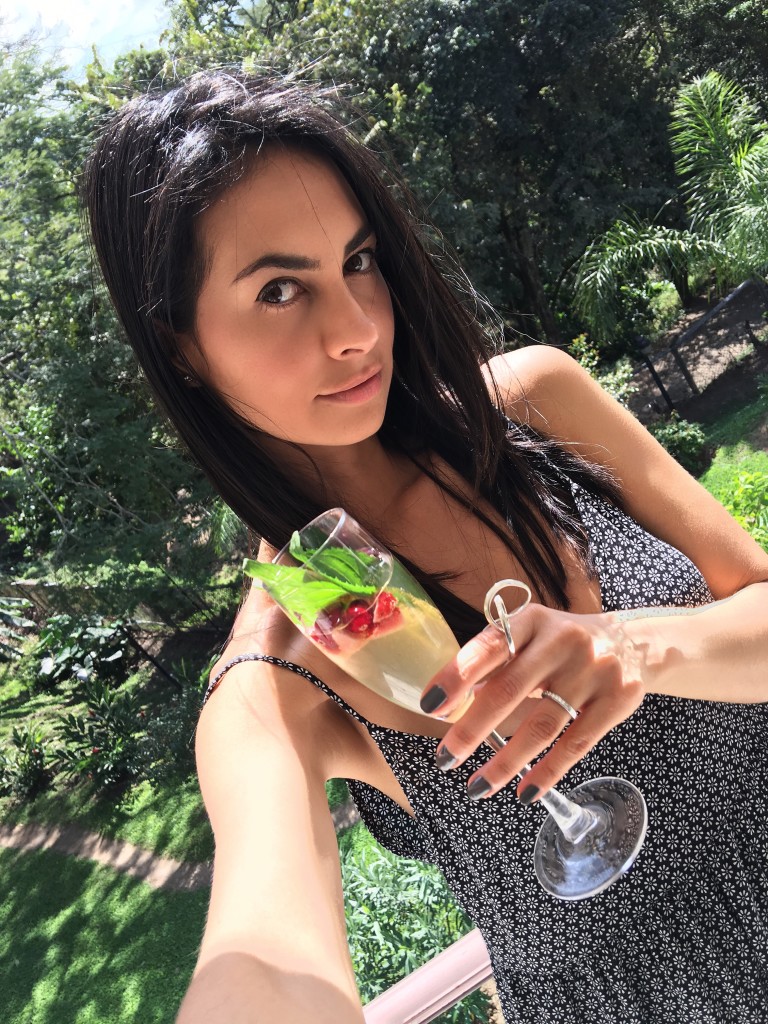 Its the time of year to Party. This means we eat, drink, celebrate, drink, and then eat some more. And when it comes to celebrations, fancy cocktails and hosting – I am the first to volunteer. But with so much going on and traveling I cannot afford to feel hungover  every time I go out – because that is happening EVERY NIGHT.  And quite frankly, I am also way over the whole "Loose the Weight I put on Over Christmas" as a New Years resolution. Been there. done that. (one too many times). So here is my fail proof secret guide on how to survive the party season with your liver and body image… if not intact, pretty close to it.  Lets take it by parts: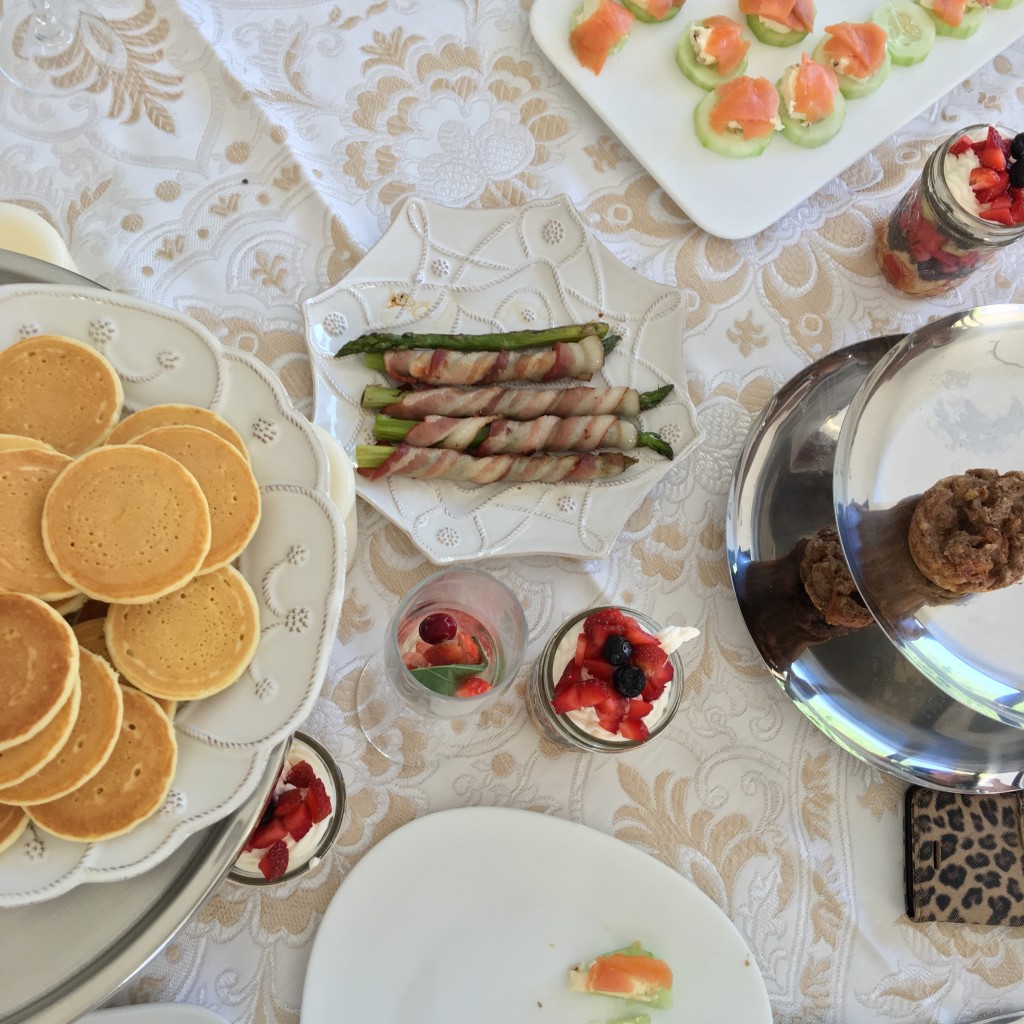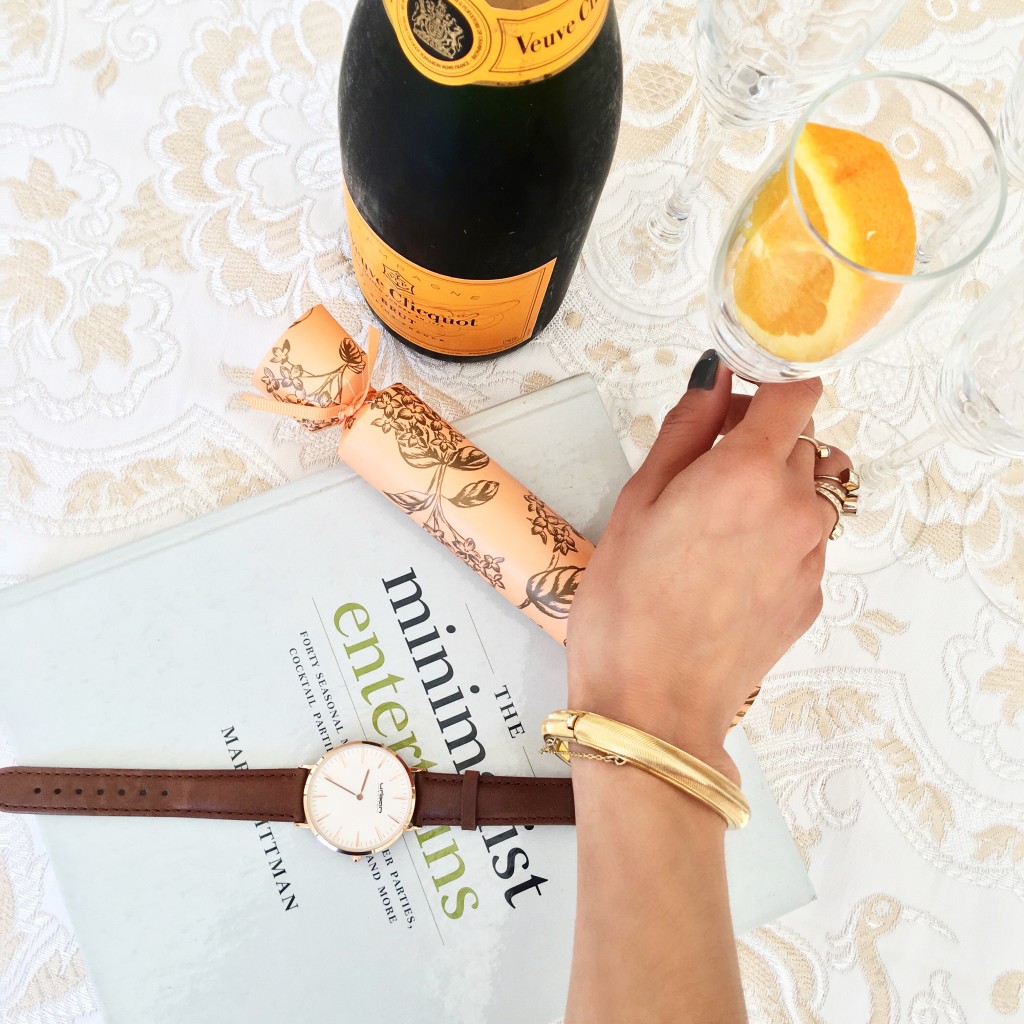 DRINKING
HOW CAN ONE TOAST WITHOUT BOOZE? You cant. It is that simple. So put the bottom of your glasses up – but be smart about it. Here are my top 9 tips on Smart drinking:
Hydrate Before you Dehydrate: Drink water before going out. Lots of it. Also try to alternate a glass of water between every drink.
Eat Solid Food: Order the meat instead of the salad if you know you are in for a heavy night. It will help absorb your drinks.
A Little Oil Goes a Long Way: Like almonds, olives or walnuts. They coat your belly before drinking. This is WHY you find them in bars. (ooooh – massive enlightment moment). You can also have a spoon-full of olive oil before leaving the house. Drastic times, drastic measures.
Don´t Smoke. It makes you drunker and hurt more the next day. That is a fact published by the Journal of Studies on Alcohol and Drugs.
Invest in GOOD liquor. Its not snobbery. Top-shelf alcohol is filtered to remove impurities and toxins. That is exactly the sort of stuff that gives bad hangovers, so don´t be cheap.
Clear over Dark. Again, clearer alcohol has less impurites. My favourites are Gin and Vodka. (generally, clear drinks also have less calories and less sugar!)
Don´t mix. We have known this since high school. Mixing: bad. Drinking only one type of alcohol: good. Simple enough. Stick to it.
Ibuprofen (Advil) before bed can really save the next day. I´m not a huge fan of taking chemicals, but one has to know when to succumb. If you had too much to drink, take it.
Get some Sleep . Grab an eye mask, earplugs and stop drinking water before bedtime. A good night´s sleep is just as important as hydration. Do not interrupt it with multiple bathroom breaks.
Moderation. We all know our limits and we should try to stay between buzzed and happy for most part of the night. It is worth the effort. If you need two reasons to do so try these: 1. Drunk texting. 2. Moral hangovers. Enough said.
Having said all that, I love a good cocktail. Yesterday I hosted a  brunch with the girls and came up with two great MIMOSA RECIPES. Perfect for this season. They were SUCH a success I thought I´d share them with you!
The recipes of the video are:
CRANBERRY MIMOSA
INGREDIENTS:
Champagne or Good Sparkling Wine.
Sparkling Water
Fresh Cranberries cut in half
Diced Strawberries
Mint leafs
Add the fruit to your glass. Add 1/4 of sparkling water and press the fruit slightly with a spoon. Add the mint leaf and top up with champagne. Ta-da!!
2. CLASSIC MIMOSA WITH A TWIST
INGREDIENTS:
Champagne or Good Sparkling Wine.
Grand Marnier (orange liquor)
Orange Juice
Orange Swirls
Fresh Rosemary twigs
Pour half a glass of champagne. Add a dash of Grand Marnier. Top up with orange juice. Drop an orange swirl and dip in a slightly pressed twig of fresh Rosemary.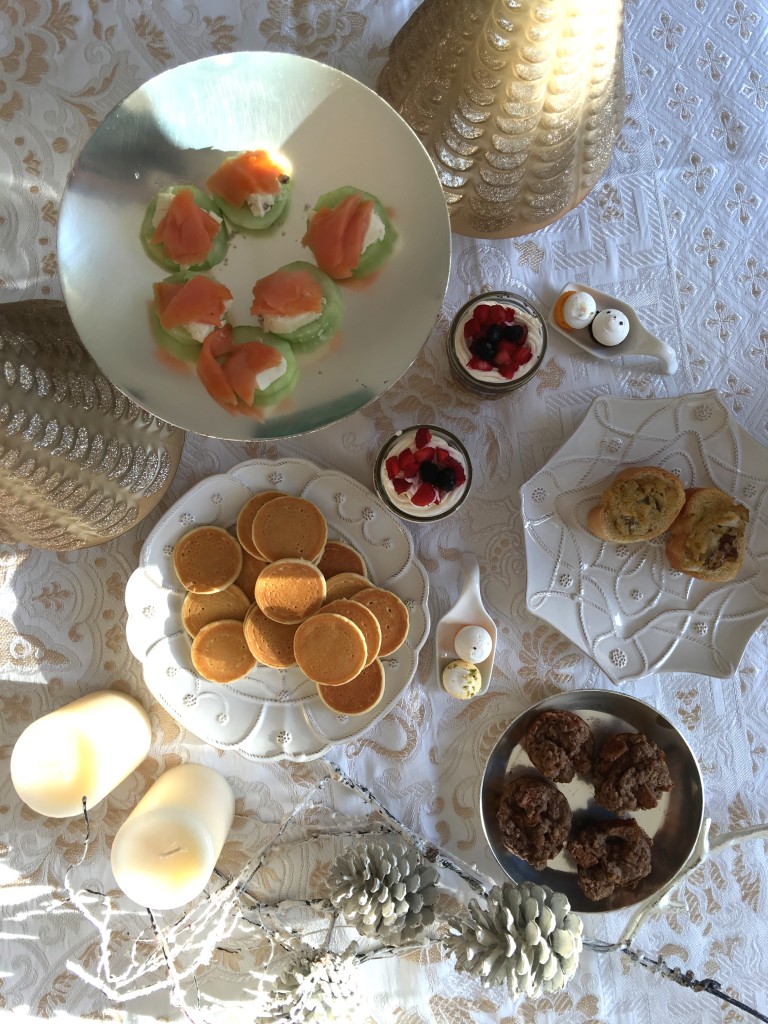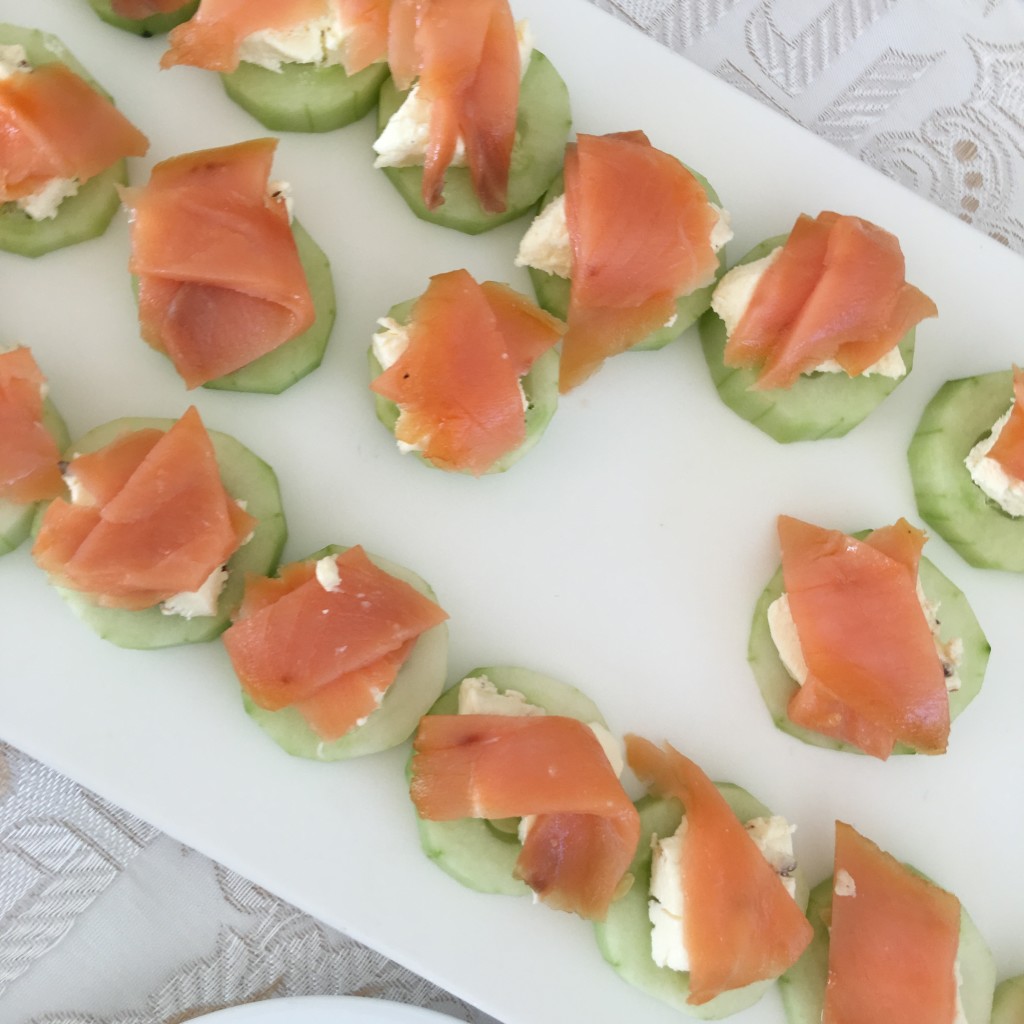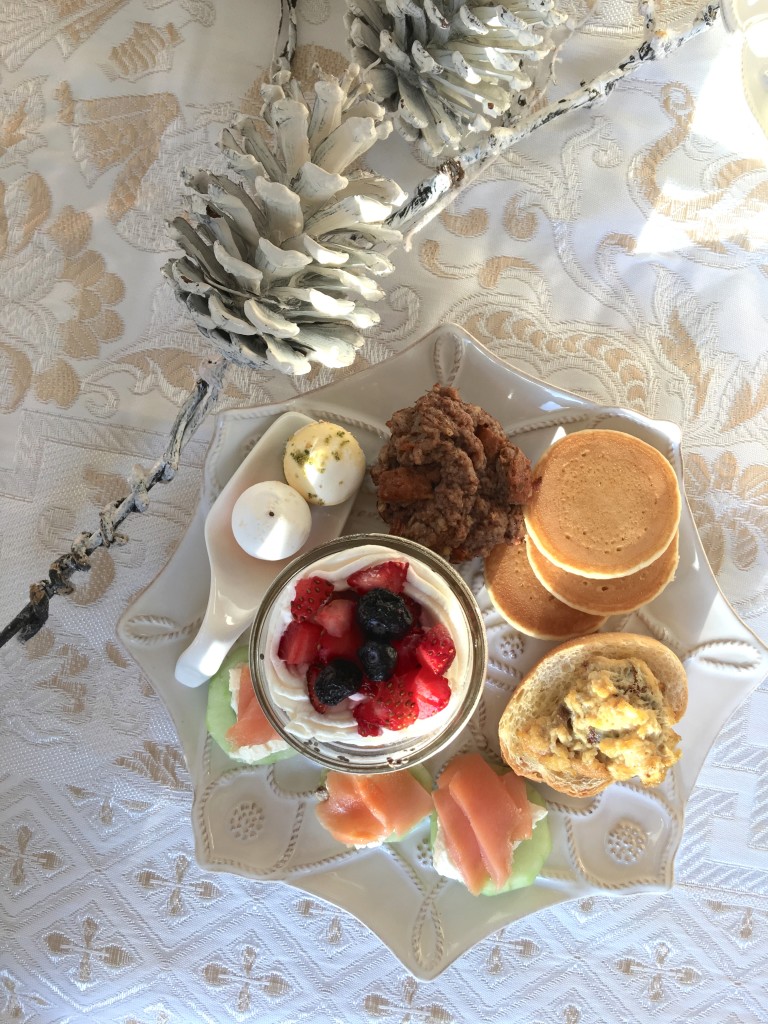 EATING
Oh dear, the eating!! If you are a foodie like myself, you will probably want to taste it ALL. As Rebeca, my friend and guest nutriologist on the blog says: "Eat a little bit of everything – but a little. . . And if you can cook it, it would be even better!" In her words, here is the key to not gaining weight this christmas:
Food and your metabolism transforms when you cook and share meals with those you love.

When you cook and put your heart into eat, the experience already satisfies you. When you sit down, you are already "full", not because you have tried everything before, but because taking care of others by cooking for them, is one of the most fulfilling experiences.

When you sit to finally eat, you notice every flavor, and you are even more satisfied by the smile of your loved ones. The level of attention to the meal and experience makes you release serotonin, the love neurotransmitter, that also helps relax your digestive system muscles, enhancing digestion and metabolism.

You metabolize completely different after a meal that was enjoyed at this level. It has been proven that iron deficient women actually absorb more iron when they eat food reminiscent of their childhood years, vs food with the same iron content that does not have that connotation of love and connection for them.

So in the spirit of the season, instead of missing enjoyment by stressing over calories, the best strategy is quite contrary: relax, cook, give love, and instantly feel "fuller" with less.  – Rebeca
Intuitive Nutrition is about making an INTELLIGENT CHOICE of what we eat- but eating without absolute restrictions (which is why I love it). With this philosophy in mind, I came up with a light but yummy menu – you can find my recipe boards on my pintrest account for these and other occasions.