Recently, Suck Yi Yee, from Eat Look Travel Book interviewed me on what were my favourite restaurants in México. The collaboration was a great success and for me an absolute delight to be part of her blog.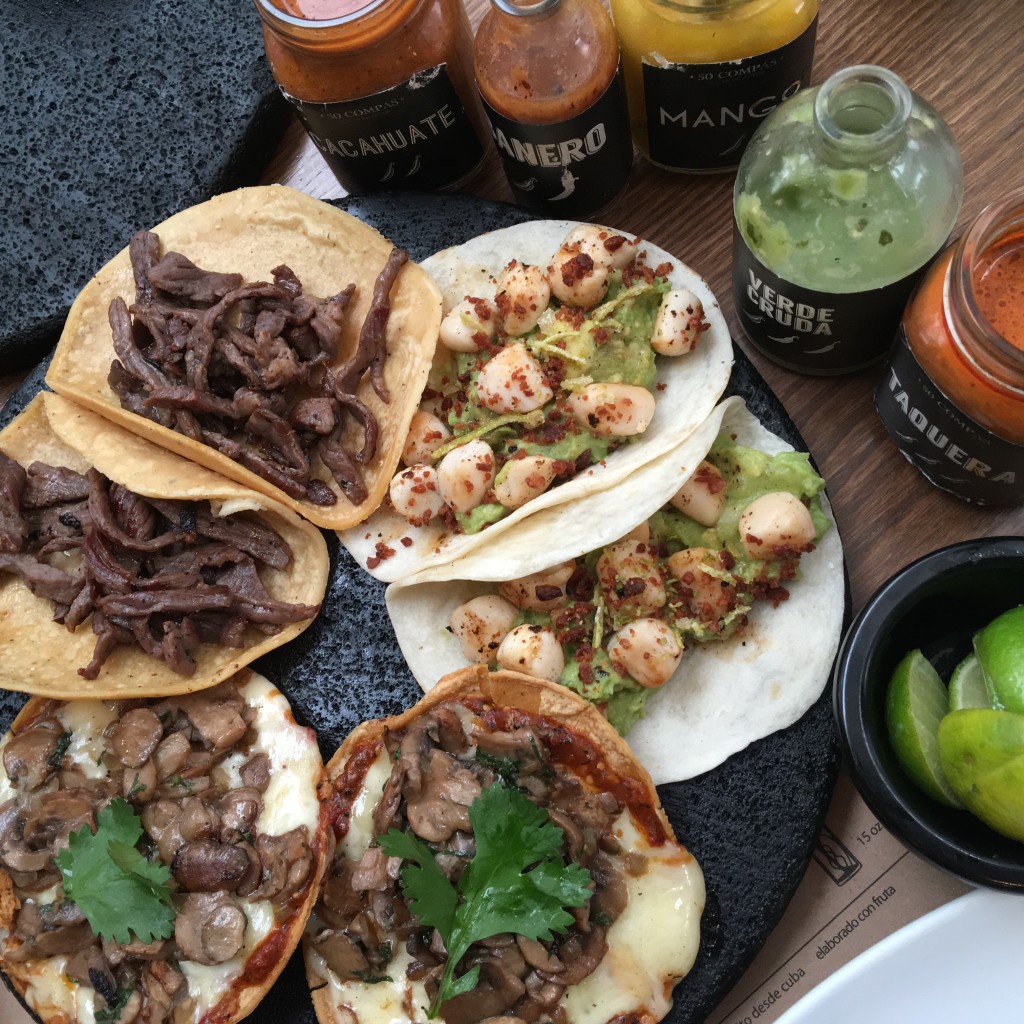 On the interview I tried to cover locations for all tastes but I have to say, every time I visit the city I discover new places. The city´s culinary scene is so dynamic it is hard to keep track (specially not being in Mexico full time). Luckily, I have some foodie and chef friends that keep me in the loop and well fed.  For this reason I will try to update this post periodically as I discover new spots.
Note that this list is thought for visitors – if you are a local, or made any great discoveries, please leave a comment – I will be SURE to try it next time I am there!!
Here, is a reposts from the interview! Do visit Eat Look Travel Book for more great foodie recommendations from locals around the world!
Interview of Di Carolina by Eat Look Tavel Book
Where can we go to see your favourite view in Mexico City?
Mexico has some amazing locations but as far as views go, I have to admit the sight from the restaurant of Piso 51, in Torre Mayor Club. The food is also amazing!
Having said that, I also have a soft sport for the view from the Chapultepec Castle in the street of Reforma. Stunning!
View of Chapultepec Castle. Photo: Flight of Spice
What are some local dishes you feel travellers can't leave Mexico City without trying?
If you come around this time of the year (September-October), you must try the chiles en nogada. It is exquisite and unique and not always spicy. You can find it filled with minced meat or cheese and topped with pomegranate. It's simply delish.
Otherwise, I would also recommend Yucatecan food from the south of Mexico. The lime soup is fantastic, but you must know where to go for it.
Where are your favourite restaurants or cafés in Mexico City?
Personally I am a sucker for good food with a view and a walk afterwards. So my favourite areas are Condesa, San Angel and Polanco. They have great shopping streets and loads of fantastic restaurants. I wouldn't know where to start! . . .
In Polanco, try some of the restaurants on Masaryk street or Emilio Castellar. Ivoire is a personal favourite for coffee.
In San Angel, or even in Coyoacan, there are some fantastic restaurants, both Mexican and international. Try the San Angel Inn or Bazaar Sábado for real Mexican food.
In Condesa, look for Los Antojos del Ama, it is vegan but true Mexican food. You cannot miss it! And in Roma try the Mercado Roma. There is simply too much to choose from when it comes to food in Mexico!
What is a typical Mexican breakfast? 
A typical Mexican breakfast is eggs with some sort of spicy sauce on it, and there are hundreds of versions of this. Another option would be chilaquiles, which is made up of tortilla chips drenched in salsa topped with chicken, cream and cheese. Personally, I don't really have large breakfasts. I would much rather have a green smoothie, or a fruit and a good cappuccino.
Name your favourite spot in Mexico City for desserts
Oooohhh…. Neveria Roxy. Best ice cream in town. I think I need to go out and try more desserts though.
Where are your favourite shopping areas in the city?
It depends what you are after. For fashion, Masaryk street, Condesa and Antara are fantastic. I hate malls with a passion so these options are great because they are out in the open. Condesa has some amazing up-and-coming designer shops.
Having said that, I admittedly like the Santa Fe mall due to the variety of designers they carry that are not easily found elsewhere. And you should try Mexicouture for online shopping. Love it!
What is the one beauty advice you would give to travellers heading to Mexico?
Drink enough water. Really. Mexican food is spicy and greasy so make sure you drink enough H20, but not from the tap.
And try the hotel spas. . .
As a local, what would you recommend travellers do to get the true Mexican experience?
Mexico City is fantastic for events. There are always plays, concerts, parties and all sorts of thingsgoing on! Turn on the radio to hear what is going on. Radio Ibero always announces some good events, or Google Ticketmaster and Tiempo Libre.
Once you find out what you want to do, go out at night after having a good, hearty, spicy meal. At night, use Uber to get around, don't drive, don't taxi. It's safer, easier and this is what most locals do when going out.
So go out, have a fantastic time. Drink a lot and have some tacos al pastor on the way home!
WHERE TO EAT IN MEXICO CITY
$$$$$
Where: Av. Reforma 505, piso 51, Cuauhtémoc, 06500 Ciudad de México, D.F., Mexico
For: Great food with a view
$$$
Where: Emilio Castelar 95, Chapultepec-Polanco, 11560 Ciudad de Mexico, D.F., Mexico
For: Coffee
$$$$
Where: Diego Rivera 50, Álvaro Obregón, San Ángel Inn, 01060 Ciudad de México, D.F., Mexico
For: Authentic Mexican food
$-$$$
Where: San Jacinto 11, San Ángel, Álvaro Obregón, 01000 Ciudad de México, Mexico
For: Authentic Mexican food
$$
Where: Avenida Michoacán 121, Cuauhtémoc, Condesa, 06140 Ciudad de México, D.F., Mexico
For: Vegan Mexican food
$-$$$
Where: Calle Querétaro 225, Cuauhtemoc, Roma Nte., 06700 Ciudad de México, D.F., Mexico
For: A gourmet market
Where: Calle Emilio Castelar 107, Miguel Hidalgo, Polanco, 11560 Ciudad de México, D.F., Mexico
For: Ice-cream
WHERE TO GO IN MEXICO CITY
Where: Bosque de Chapultepec I, Miguel Hidalgo, 11100 Ciudad de México, D.F., Mexico
For: A view of Mexico
Where: Condesa, Mexico
For: Shopping
Where: Av. Vasco de Quiroga 3800, Delegación Cuajimalpa, Col. Antigua Mina La Totolapa, 05109 Ciudad de México, D.F., Mexico
If you like this post also visit Eat Look Travel Book for more posts of this series.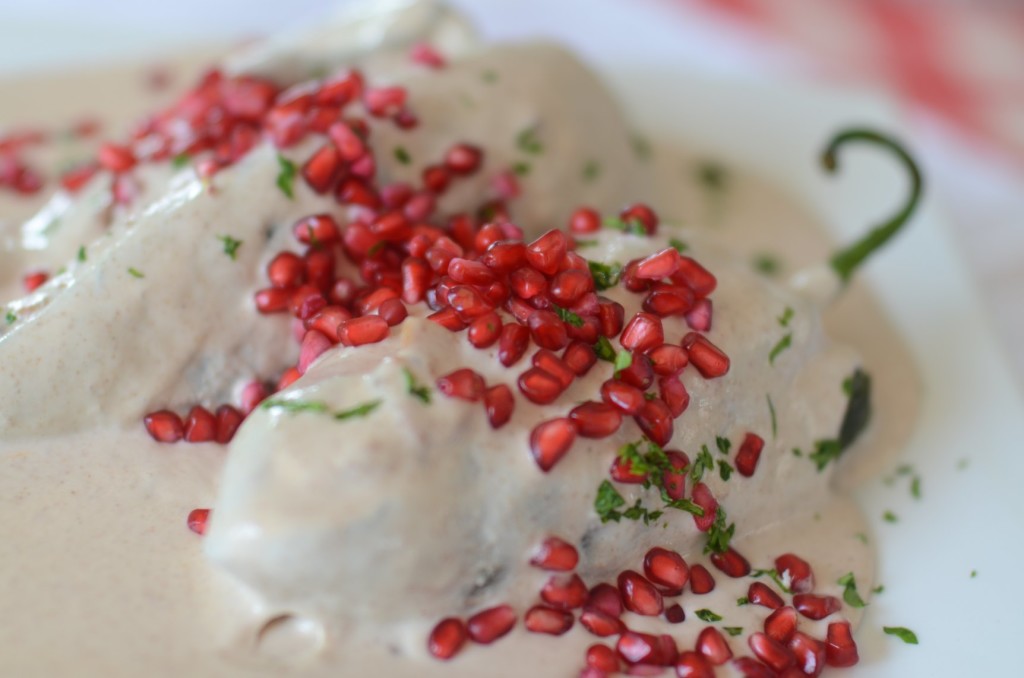 UPDATES
Not necesarily Mexican Food but Great food
Fusion Cuisine
$$$$
Hotel St. Regis, Mexico City
Paseo de la Reforma 439, Cuauhtémoc, 06500 Ciudad de México, D.F.
Great food. Great Gin bar.
$$
Health Fast food.
Several locations.
$$$
Gourmet Tacos (tacos de autor)
Santa Fe Open Mall.